Silvia Cruz Lapeña
Photos: Jose Irún
The musician from San Fernando presented his first record at the Palau de la Música within the series Maestros de la Guitarra with the collaboration of Miguel Poveda as guest artist.
Guitarist Jesús Guerrero receives a standing ovation in Barcelona
Jesús Guerrero began his concert at the Palau de la Música Catalana with the rondeña dedicated to his late mother on "Calma", his first record.  Days before, at a press conference, he had explained that this work was largely a result of that loss, and perhaps for that reason, the beginning of the recital was so intense.  Rafaela sounded like a promise, and from that first piece, it was clear Guerrero was feeling self-assured and prepared to give everything he could.
After that kick-off, the guitarist from San Fernando showed the strong points of "Calma", a varied recording from which he also played granaína, rumba, the bulerías of Hurry, a composition that draws on Latin American folklore, and which was complemented by the voice of Miguel Ángel Soto  "Londro".  You didn't even miss singer Alejo Martínez, who interprets this piece on the recording, because the Jerez singer sounded great with Argentinian airs.  Hurry is a simple luminous composition that opened the ears of inquisitive music-lovers good and wide.
From that point on, Guerrero kept the audience on tenterhooks, showing his technique but also sensitivity, sufficient control to show his capacity to direct the artists that accompanied him: dancer, Abel Harana, electric bass Manuel Sierra "Chechu", with whom he had a great moment of rapport, the percussion of Paco Vega and the palmas and voice of Londro, who sang little more than siguiriyas.  The audience would have been happy to have heard him some more, perhaps in the final bulerías, sung on the record by Niña Pastori.
The guitarist enjoyed his performance, although at times he showed his annoyance regarding the sound quality, something which has become the norm at flamenco concerts.  It's not possible that in such a diversity of venues, with the best sound technicians and professional musicians, there should be constant requests to turn this or that up or down throughout the entire concert, something which does not occur in other musical genres.  Speaking only of this venue, and to give just one example, you never see Natalia Gutman, Daniel Barenboim and Franco Battiato complain to the technicians the way the flamenco artists do.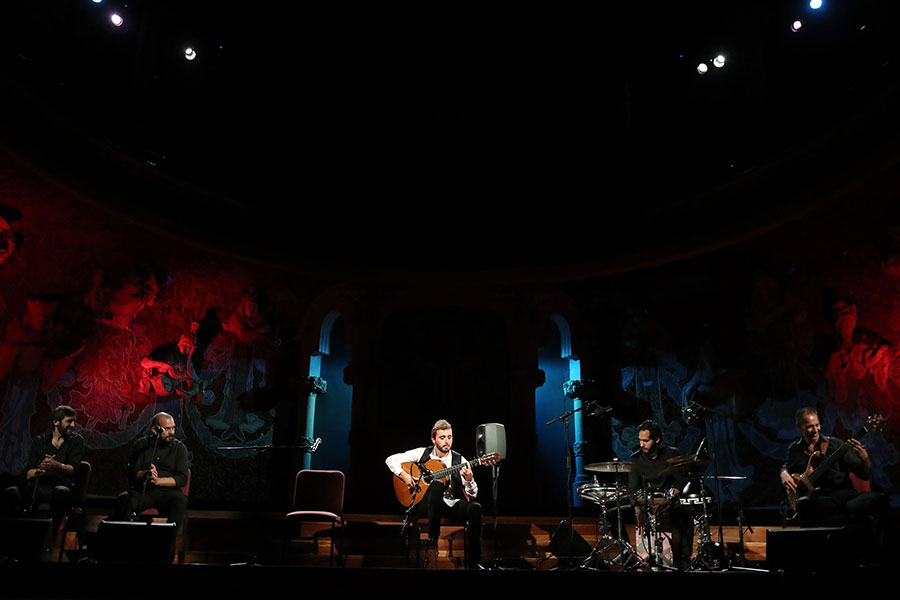 Taking advantage of a good opportunity
Despite these minor questions, Guerrero knew how to make the most of the occasion, and took advantage to lay out other things besides his record: such as his ability to compose beautiful music without adhering to a flamenco form, songs in which he reaches a high emotional pitch as his guitar transforms into voice.  He is an experienced creator, and it shows: he has written music for Merche Esmeralda, Eduardo Guerrero, Ana Morales and Miguel Poveda.  And that background can be felt on his record and in live performance, where it's clear he believes in what he does, because it's his, it came from his head, his heart and his hands.
Halfway through the concert, Miguel Poveda came on, a singer nearly always accompanied by Guerrero.  Poveda was received by the audience as just another interpreter, something that put the singer at ease for singing "Tierra de Luz", a poem of Federico García Lorca, with which he enthralled the audience, and even Jesús, thankful, for once, to be the accompanied artist.  And what high quality, because without wasting a moment, Poveda launched into some brilliant alegrías, singing at ease, full out, generous with his art.  The guitarist delivered flashes of Cádiz, but also of intelligence, as he was the star, and acted as such.  The proof is that not even Poveda's enormous personality cast a shadow upon him, and Guerrero took advantage of the opportunity of being at the Palau, to show off all his talents: accompaniment guitarist, composer, music director.  The pay-off was seeing the audience of the Palau, not usually given to cheering or "oles", giving an effusive standing ovation.
Guerrero presented "Calma" at the Bienal de Sevilla within the series labeled "Novísimos", newcomers, a name diametrically opposed to that of last night's series in Barcelona: Maestros de la Guitarra, a program that has been presented for 17 straight years, each time including more flamenco guitarists.  Even so, it's still the exception to hear flamenco of this level in the city of Barcelona.  For this reason alone, Guerrero's concert is good news, because although Barcelona doesn't exactly embody the essence of flamenco, there is still an audience for good music of any kind. And the type that was applauded last night, was excellent.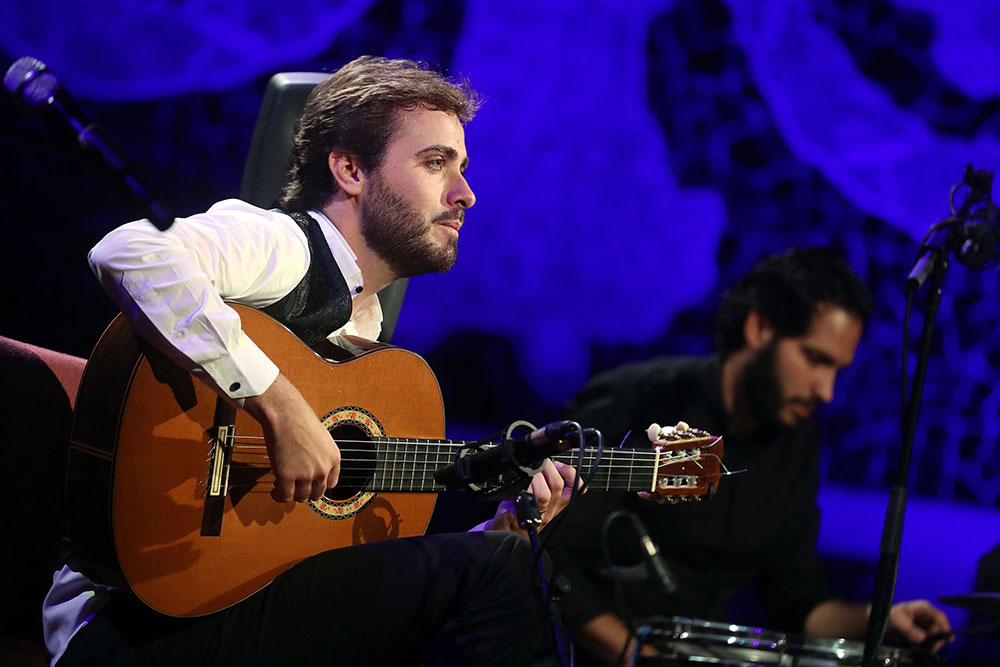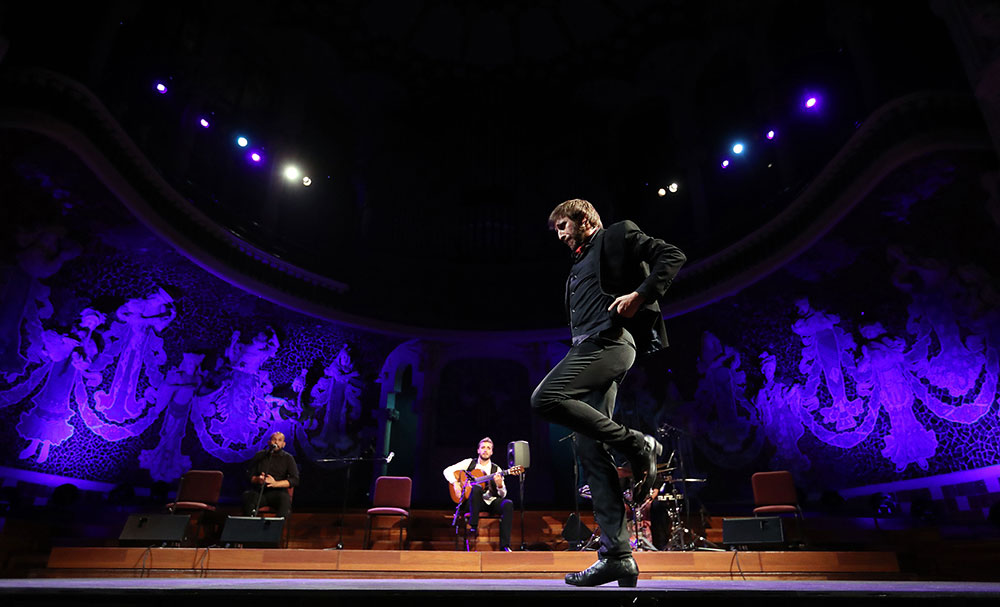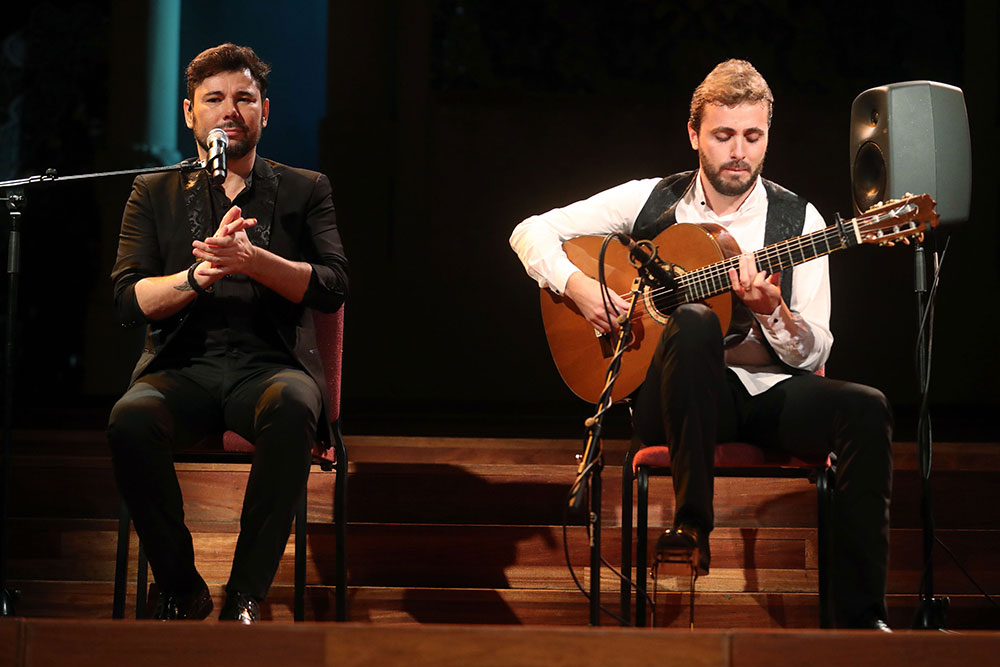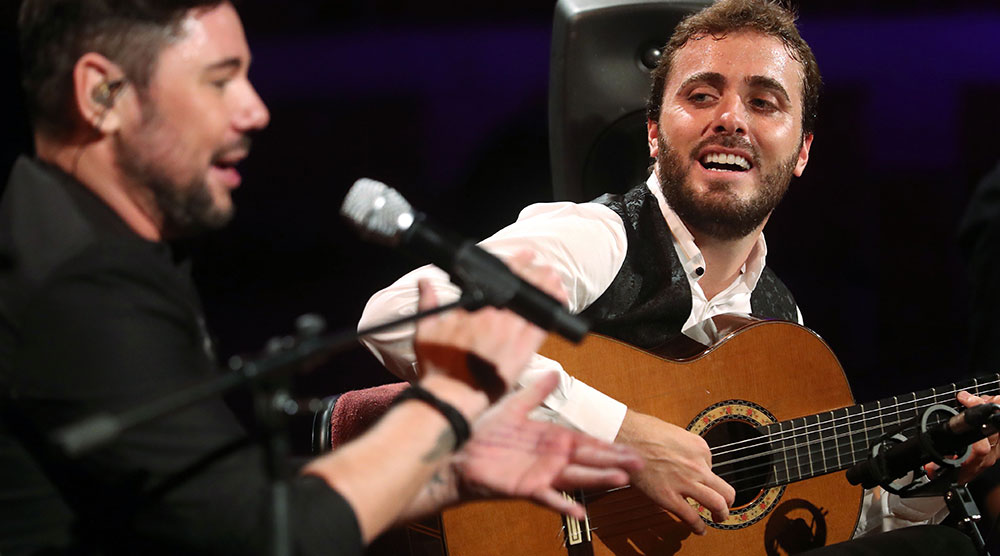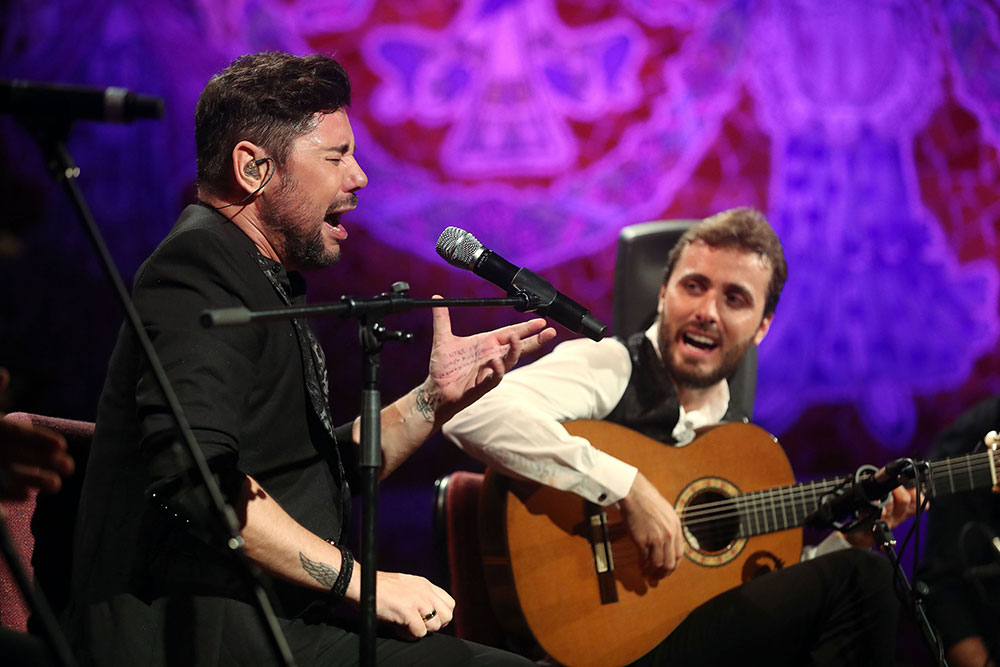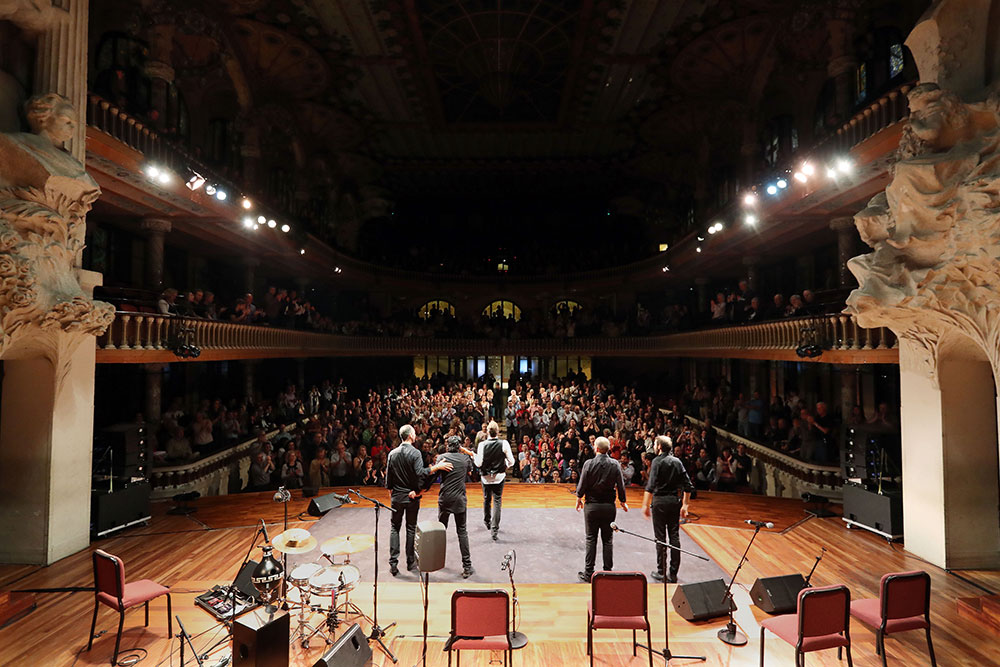 ---