FLAMENCO CULTURAL  CENTER OF MADRID
The Centro  Cultural Flamenco de Madrid offers the chance to enjoy traditional flamenco with singing, dancing and guitar in an intimate venue without the distraction of food and drink, without amplification, and with limited capacity that allows optimum visibility of the stage from every seat.  It's a comfortable elegant concept in a small climate-controlled atmosphere, accessible for people with reduced mobility.
New on the Madrid flamenco scene, but with more than twenty years of experience at La Casa de la Memoria de Sevilla, one of the best flamenco tablaos of Andalucía, which is why they know the audience's preferences, the most traditional staging and the importance of intimacy in a flamenco show that is vibrant and full of emotion.
FLAMENCO SHOW
Every evening, from 6:30 to 8:00 pm, the Centro presents a show at its flamenco tablao with the participation of the best flamenco artists Madrid has to offer, under the title "Lorca Poeta Flamenco", an in-house production based on the poems of Primeras Canciones and Poema del Cante Jondo of the universal Granada poet Federico García Lorca.
In addition to the shows, the Centro has an interesting cultural program related to flamenco.  At the Centro there are stories, book and record presentations, flamenco fashion shows, art and photography exhibits, etc.
«¡Un Verano de Flamenco!» (A Summer of Flamenco)
For the summer, a special program has been prepared for July 15th to August 31st titled ¡Un Verano de Flamenco!», that includes winners of National Prizes such as Bernardo Miranda, Yolanda Osuna, Amador Rojas, Alejandra Gudi, Paco Soto, Sebastián Cruz, Lisi Sfair, José Viñas, Jesús Fernández, David Durán,  Mercedes Cortés and our regular artists Anabel Moreno, José Luis Medina and Juañarito.  Dances with traditional hats, shawls and scarves, castanets, batas de cola, all the tradition of flamenco this summer at the Centro Cultural Flamenco de Madrid.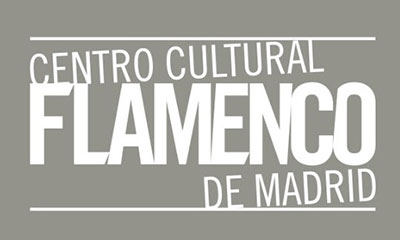 Centro Cultural Flamenco de Madrid
Calle Conde de Xiquena 6
Metro Chueca/Colón
28005 Madrid – España
Phone: 689489258/ 911373408
Email: culturalflamenco@gmail.com
Web: www.flamencocultural.com
Facebook: @centroculturalflamencomadrid
Twitter: @flamencocultur1
Instagram: @flamencoculturalmadrid
Related content of Centro Cultural Flamenco de Madrid