The first flamenco theater in the world.
Teatro Flamenco Madrid in the center of Madrid in the Malasaña neighborhood, formerly the Teatro Alfil, got started in September of 2017, the first theater with a daily program exclusively of flamenco, open every day of the year.  A sort of "café cantante" in the 21st century.
Under the artistic direction of Ángel Rojas, dancer, choreographer and flamenco director, the daily show "Emociones" has been revised with the participation of artists such as dancers Adrián Santana, Concha Jareño, Carmen la Talegona and Marco Flores, with highly experienced guitarists and singers from international companies, El Perre, Roberto Lorente and Curro Vinuesa.  With a change of interpreters every week so that the show is always fresh and different.
Teatro Flamenco Madrid is up to the level of the Madrid's finest tablaos with the advantages of technical conditions offered by a theater, both for the artists as well as the audience, without taking away one bit of intimacy.   Although the layout of seats and tables is completely flexible, for the daily show there are four rows of tables to enjoy it while having a drink or even dinner.  Behind that are comfortable seats where it's also possible to enjoy the show at a short distance from the stage.
The price of the show is 27 euros, 30 with drink, and 40 with a reserved table (VIP), with special prices for students, retired persons (>65) and, take note!, residents of Madrid, which all adds up to a very attractive offering for flamenco fans and Madrid tourists in general.
Aside from the daily show "Emociones", Ángel Rojas has prepared new flamenco series such as "Lunes Flamencos" at 10:00pm with first-rate flamenco artists.  María Terremoto, Rancapino and La Lupi open with DJ flamenco sessions after the show, flamenco on Sundays around cocktail hour, "Domingos de Vermut y Potaje" with Maui, Flamenco en Familia – magic show & flamenco – Zambomba Flamenca at Christmas and special concerts such as show and record presentations.
Without a doubt, the Teatro Flamenco Madrid, aside from its daily flamenco show, is a venue for creative flamenco which is why it has become a point of encounter for artists and followers of this art-form.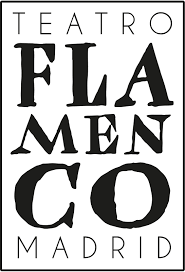 Teatro Flamenco Madrid

Calle del Pez, 10
28004 Madrid – España
Phone: 
911 592 005
Email:
reservas@teatroflamencomadrid.com
Web: 
www.teatroflamencomadrid.com
Facebook
, 
Twitter
,
Instagram
Related contents to the Teatro Flamenco Madrid