LAS TABLAS. A new venue flamenco.
Las Tablas Flamenco Madrid is a new concept of flamenco tablao that opened its doors in 2003, created and directed by dancers Marisol Navarro and Antonia Moya, who decided to create a new space breaking with the traditional aesthetic up to now, of what was meant by "tablao flamenco".
With modern decoration, no wicker chairs or brightly painted tables; photo exhibits and paintings with a flamenco theme are common.  The venue is laid out in the form of an L, with tables and chairs at varying levels in front of the stage, so that the audience has good visibility from every angle.
The tablao is very centrally located, in the Plaza de España, although it is in a fairly hidden corner of the plaza, and is not that easy to find.  The easiest thing is to enter from the Palacio Real, at Opera, after passing the Sabatini Gardens on the left.  Currently, there is also a direct access from the Plaza de España.
Artistically, there is a good flamenco group, always accompanied by guest artists who change each month.  It's common to see dancers Jesús Fernández, Anabel Moreno, Rafael Peral, José Jurado, Francisco Hidalgo, Mariana Collado, etc., regular performers of the Madrid flamenco scene who also work at the most important flamenco festivals.
You can enjoy the show with a drink, or reserve one of the available menus designed for all tastes and circumstances.  There is also bar service and a la carte servings in addition to an excellent wine list.
The commitment to flamenco, the passion with which the activity is carried out, the varied program and the enthusiasm with which new challenges are taken on have made possible the creation of a kind of responsible flamenco, the daily objective being to offer the best quality show and service day after day.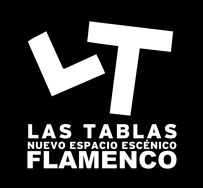 Las Tablas Flamenco Madrid
Plaza de España, 9
28008 Madrid – España
Pnone: 915420520
Email: info@lastablasmadrid.com
Web: www.lastablasmadrid.com
Facebook: @lastablasmadrid
Twitter: @tablasmadrid
Content related to Las Tablas Flamenco Madrid