Flamenco On Fire in Pamplona. Carmen Amaya en la Memoria & Solea Morente, Tomasito & Kiko Veneno
August 31st, end of the month, the goodbye song "Pobre de mi" was heard for the end of the first edition of Flamenco on Fire with a show of the most traditional sort of flamenco, "Carmen Amaya en la Memoria", and a rock concert closing with Los Evangelistas & Soleá Morente, Tomasito with his "Azalvajao" and the legendary Kiko Veneno at Pamplona's Ciudadela.
September 1, 2014
Text, photos & video: Rafael Manjavacas
Twittear
The Flamenco on Fire festival was nothing less than a miracle, not thanks to San Fermín...if anything, there was a greater debt to Sabicas...but because they worked and organized every possible circumstance to make this event a success. They polished up the memory of Sabicas, made people aware of him in his hometown, and now in Pamplona many more people know who he was. It was an important task of educating the populace, not only flamenco fans. They had the support of the gypsy community of Navarra, Gaz Kaló, getting the organization involved in carrying out numerous activities, including one of the concerts. They got the whole city involved through the "Casa de Sabicas" and the gastronomic route, inviting more than 50 restaurants to make a tapa called the "Pintxo Sabicas". And that Baluarte, immense, with two impressive theaters with a capacity of 444 and 1682 respectively, the perfect venue for exhibits, workshops, lectures and shows, everything in the same spot without moving.

The performers were coddled, they were like a big family, you saw them around town and for those who were able to stay on to see all the shows, the winks and nods were continuous. And the artists paid back all that tender loving care with their total artistic commitment and complicity that were evident in all the performances.

The program was just what you would expect for the first edition in a city not steeped in flamenco: top box-office stars to attract not only an audience of flamenco followers, but the man in the street as well, people who would not normally have taken note. Even more so, if you count the flamenco-rock show that served to close out the event. More than 9000 people in all, a considerable number, with 20% from out of town, Bilbao, San Sebastián, Madrid...and a strong representation from the south of France. These people who cheered and gave standing ovations for all the concerts, are likely to attend other less flashy flamenco events of similar quality, perhaps future editions of Flamenco on Fire.

Also noteworthy is the institutional support, both public and private, especially the latter - we all know that when someone risks their own money, failure is not an option. We applaud the success of the festival, and the fact that Pamplona chose flamenco as a reference, this is great news for us all. Long life to the festival, and here's hoping next year we can attend another "chupinazo".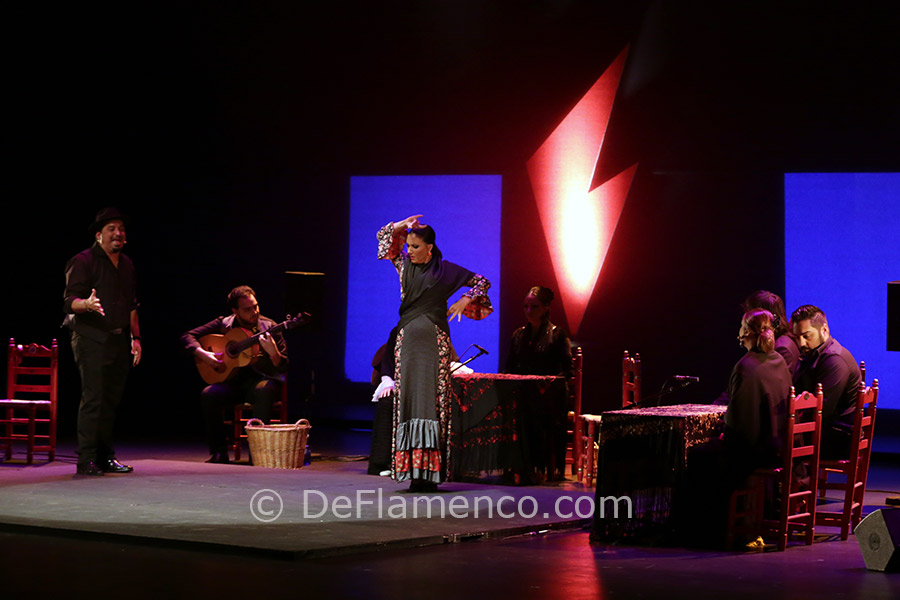 And there was still another show on August 31th, "Con Carmen Amaya en la Memoria", in the Sabicas auditorium just over half full, about 800 people, who were able to see a show of good solid flamenco with artists such as Karime Amaya, El Junco, Belén López and Susana Casas, people who followed in the footsteps and aesthetics of the beloved dancer Carmen Amaya, also one of the stars of this festival.


At the Ciudadela, the flamenco draw was rock with Los Evangelistas and Soleá Morente to perform the repertoire from their record "Homenaje a Morente" to whom they owe their existence - the group was created for the purpose - although in actual fact, my ears must not be atuned to these psychodelic things, and I was barely able to detect the faintest trace of Morente. It was the voice of Soleá that most brought a little flamenco feeling, but quite diluted in psychodelics, and extremely, excruciatingly slow…she wasn't allowed much time on center-stage. The one who did stand out was Estrella Morente who was invited by her sister to interpret "Si yo encontrara la Estrella", causing the audience to throng close to the stage.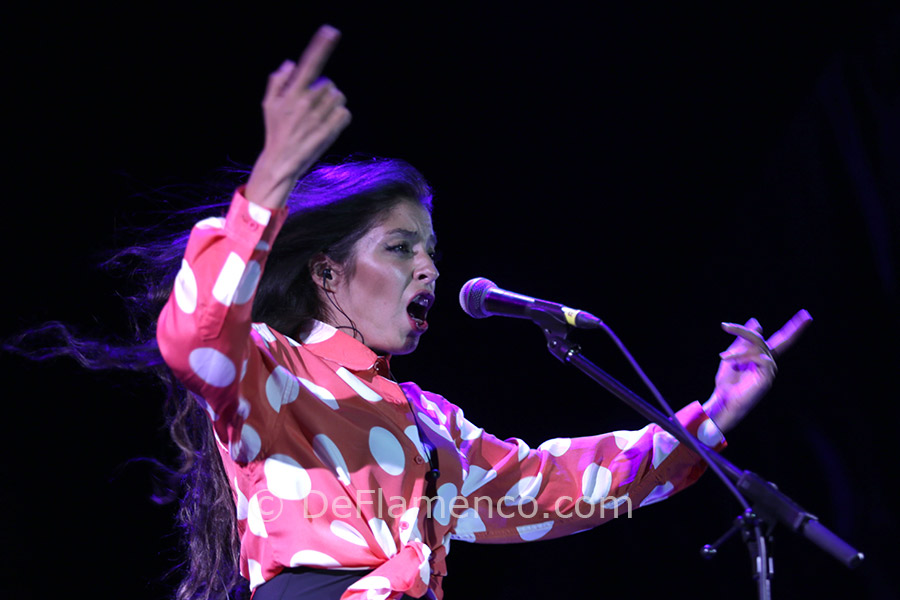 Tomasito turned the audience inside out, those who knew him knew what was in store, and those who hadn't seen him before had to rub their eyes watching the boundless energy this artist transmits, contagious vitality with all the grace and rhythm of Jerez. You don't need to be into alternative music, rock, flamenco or anything else, you just have to be there and let the emotions flow.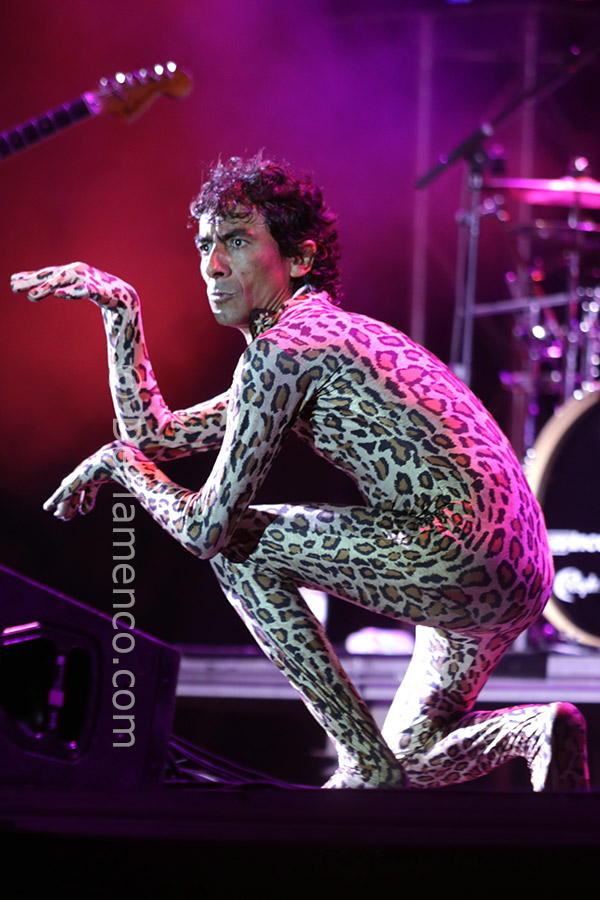 At this point in the evening, Kiko Veneno came on stage to interpret his greatest hits… Lobo López, Memphis Blues, Monte de Venus…and on the way back to the hotel, suddenly it was September and it was time to change the chip.