El Pele & Farruquito. Special guest artist: Dorantes, "Peleando y punto"
Manuel Moreno Maya "El Pele" - cante
Farruquito - dance
Special guest: Dorantes piano
El Niño Seve - guitar
Antonio Patrocinio Hijo
Rafael Planton, Jose Planton - palmas
Javi Ruibal - percussion
January 30, 2015
Text: Silvia Cruz
Photos: Annemiek Rooymans
Twittear
Ready, set, go...

With forceful impetus. That's how El Pele came on last night at the Teatro Royal Carré in Amsterdam. And with daring. He came with Farruquito sharing the bill in a show called "Peleando y Punto", something similar to what the singer has presented in other festivals under the same title, but trying to give a fresher look without losing sight of the roots. Two essential flamenco artists, lovers of the pure forms and with whom the Dutch audience was able to learn (those who didn't already know it), that on stage it's not the same to shoot as to light a fire.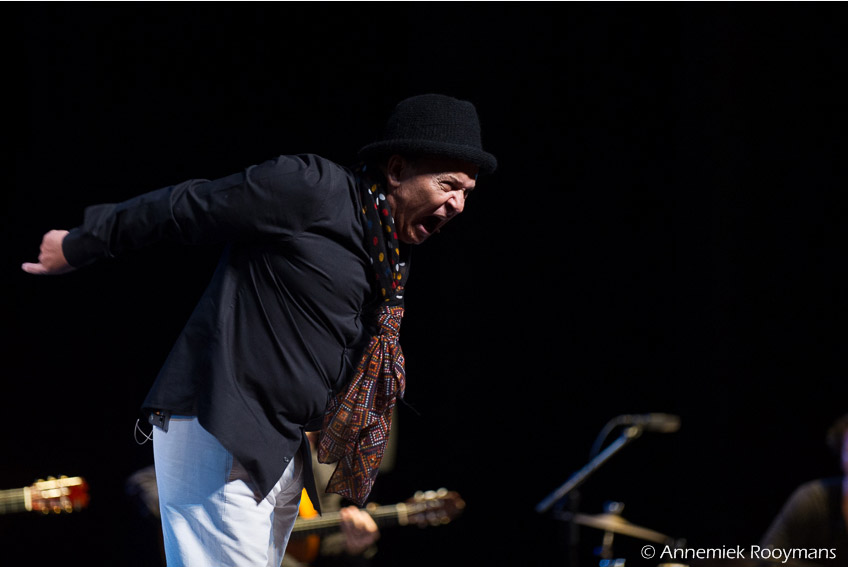 Shortly before, in The Hague, it was a completely different kind of show. The members of Samba Salad & Más Flamenco offered a number that invited the audience to participate, and where the key to everything was fiesta. In Amsterdam nevertheless, the more than one thousand people in attendance who filled the Carré, knew they were going to find something more solid. And in that respect, Pele disappointed no one. He got into his depths, determined to deliver intense flamenco. Perhaps for this reason he started out with tonás, making the most of the lamentation in his voice. Dorantes came on immediately, exquisite guest artist, accompanied by the percussion of Javi Ruibal, equally subtle and precise, and together they took on the task of winning over the Dutch audience, and giving an obvious contemporary touch.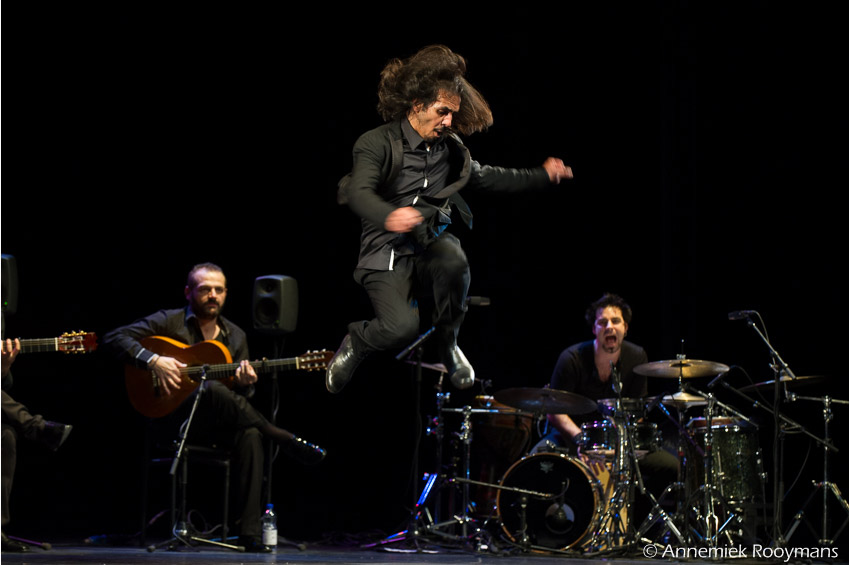 Because the other contemporary style, that which is fresh and new, was supplied by Farruquito with his first toss of the head. His soleá tasted like soufflé, fine, puffy and delicious. And pleasing, extremely pleasing, because it forced Juan to take the baton and keep the whole musical mix of styles and intensities from crashing down. And he managed to do it. He took charge of his tempo and that of the rest of the group, and he danced, one moment floating, the next, fast and furious. Even seated Farruquito dances. Even without making any noise, with muted feet, even then he triggered excitement. Although it's true and obvious the audience's greatest delirium always came with the show of speed, coordination and strength. In other words: those feet with the "Farruco" style.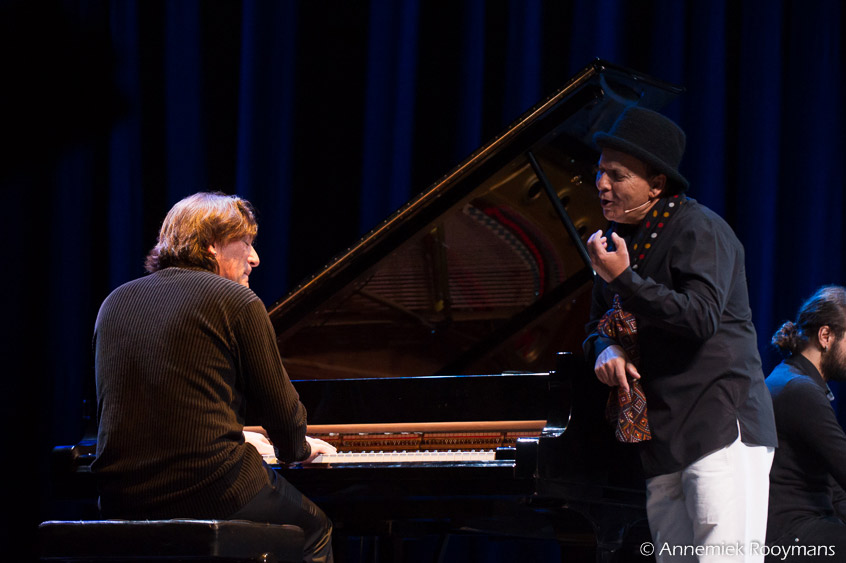 El Pele sang full-voice, at times gentle and full of lamentation, although he was a little uncontrolled in malagueñas of Mellizo with Dorantes. And even so, there was intensity. He brought the wounded beast out of his throat, but left the task of winning over the audience to "Farruco", the always well-positioned dancer who is capable of anything and everything.
With several performers on stage, it's always hard to know which one received the most cheers. Especially when the vocal quality of El Pele is unquestionable, and he knows what others would need three lifetimes to learn. But last night his best shot fell to the ground. Because the fire, the explosion that wakes the dead and breaks the hearts of the living was supplied by Juan Manuel Fernández Montoya.