Text and photos: Estela Zatania
Saturday, June 11th, 2015. 11:00pm
La Puebla de Cazalla, Hacienda La Fuenlonguilla
Cante: Cancanilla de Málaga, Elu de Jerez, Mayte Martín, José Menese. Guitar: Domingo Rubichi, Juan Ramón Caro, Antonio Carrión. Dance: Pepa Montes and group.
What some flamenco followers would consider cliché, for others is a long deep-seated tradition which the people of La Puebla de Cazalla proudly cherish.  Saturday night, June 11th, once again we were able to enjoy this town's particular concept of "cante jondo".  Or, more accurately, the concept of Francisco Moreno Galván (1925-1999), painter and poet of La Puebla who one day saw the flamenco light, and decided to use it to illuminate his people's cultural awareness.  With the indispensable collaboration of singer José Menese, the most visible symbol of flamenco in La Puebla, he managed to instill an authentic love of flamenco singing in his town, and more than a half-century later it continues to bear fruit, even when classic flamenco, as understood here, is gradually becoming scarce.
A pleasant mild evening enhanced the feeling of peace and tranquility in the patio, despite the crowd of some one thousand with countless picnic baskets and drink coolers.  A well-constructed program of young artists and veterans, and geographical diversity…Málaga, Jerez, Barcelona, Seville…was only marred by the absence of the much-admired guitarist Rafael Riqueni, who was substituted by the young maestro, Manuel Valencia, winner of the Giraldillo for best newcomer at the last Bienal de Sevilla.  With percussion backup, he interpreted bulería por soleá with a tasteful combination of classic and contemporary.
It was wonderful to be able to again enjoy the singing of Elu de Jerez, who has been seen relatively seldom in recent years.  She has lost some of her astonishing technical level, no sense denying it, but the lady dispensed her customary dose of energy, holding back nothing, even above and beyond her capabilities, which gave her singing tremendous substance.  She was noteworthy in siguiriyas, getting the audience to their feet with an intense interpretation of the María Borrico ending.  The solid guitar of Domingo Rubichi, full of Jerez flavor, provided the accompaniment.
Sebastián Heredia Santiago, "Cancanilla de Málaga", sings better all the time.  More mature in the delivery, less showy, this singer of the Mairena line was accompanied by the guitar of Antonio Carrión, a regular fixture in this festival, and a favorite with the audience who awarded his riffs with frequent applause.  A solid repertoire of soleá, tientos tangos and a long series of siguiriyas, was wrapped up with bulerías, including the singer's dancing, and fandangos up front at the edge of the stage to delight this knowledgeable audience.
Catalonian singer Mayte Martín was serene and straightforward, with no desire to impress anyone.  What a fine program of contrasts; if Elu thrilled us with her histrionic Jerez delivery, the singer from Barcelona made us cry with her exquisite sensitivity in peteneras, a diverse selection of fandangos de Huelva, tientos tangos, alegrías and cantiñas and assorted bulerías.  The talented Juan Ramón Caro on guitar quoted the famous falseta of Diego del Gastor from the neighboring town of Morón de la Frontera, adapted to the minor scale Diego was so fond of.
After intermission, and another guitar interval with Manuel Valencia, dancer Pepa Montes performed with her small group that included singers Sebastián Cruz and Vicente Gelo, and her husband Ricardo Miño on guitar.  The veteran dancer interpreted caña and alegrías, with an interlude of guitar and voice between both in the form of rondeña and abandolao.
Maestro José Menese, the singer who most represents the Reunión de Cante Jondo of this city, with the guitar of Antonio Carrión, put all his cards on the table with a varied offering, because this is not your typical singer with a limited repertoire.  No sooner did he wind up his performance, than he returned to the stage for the traditional round of tonás with the lights turned down, for a friendly facing-off with Elu de Jerez and Cancanilla de Málaga, bringing the festival to its conclusion at half past four in the morning.
We didn't discover any Manuel Torre or Pastora Pavón, but good solid flamenco was well-served with genuine dedication and the promise of continuity as the golden anniversary of this admirable event looms on the horizon.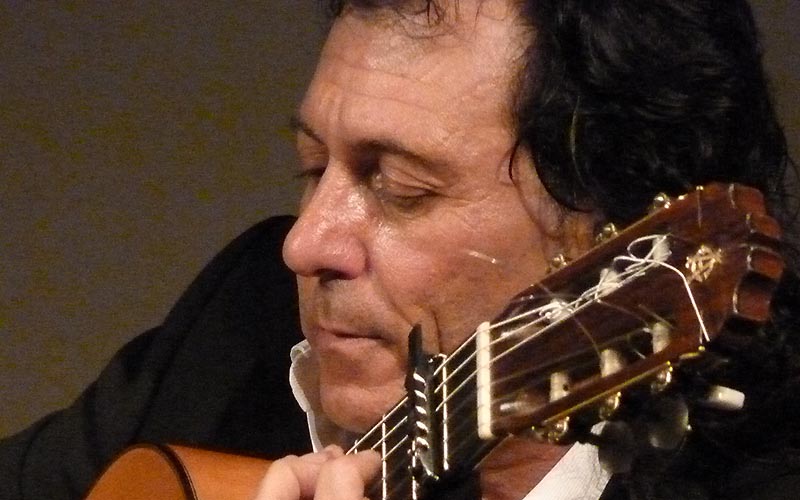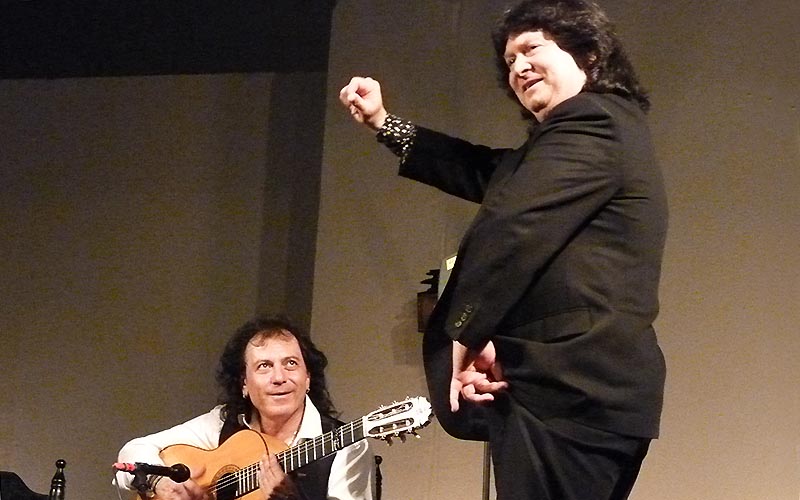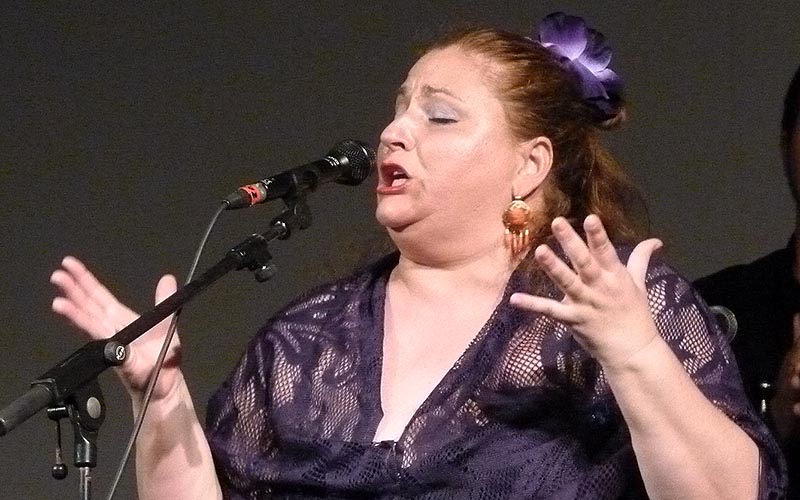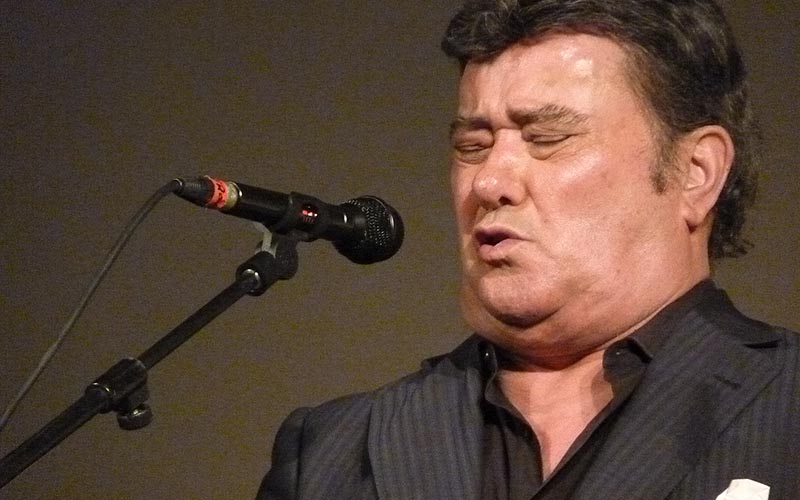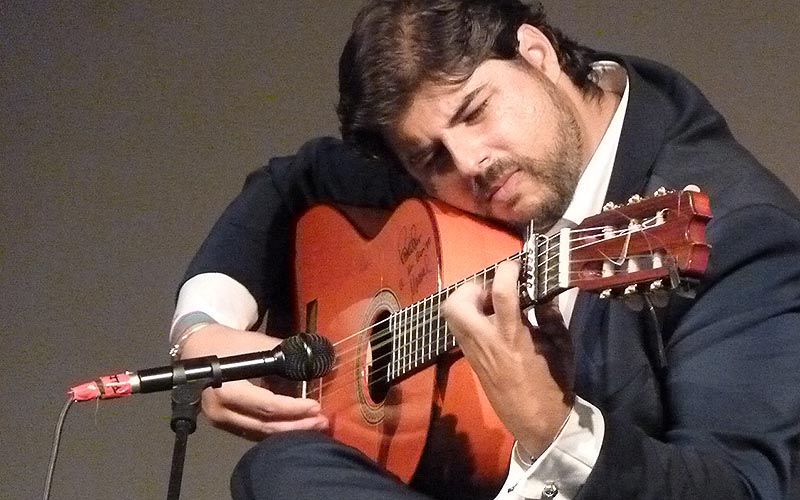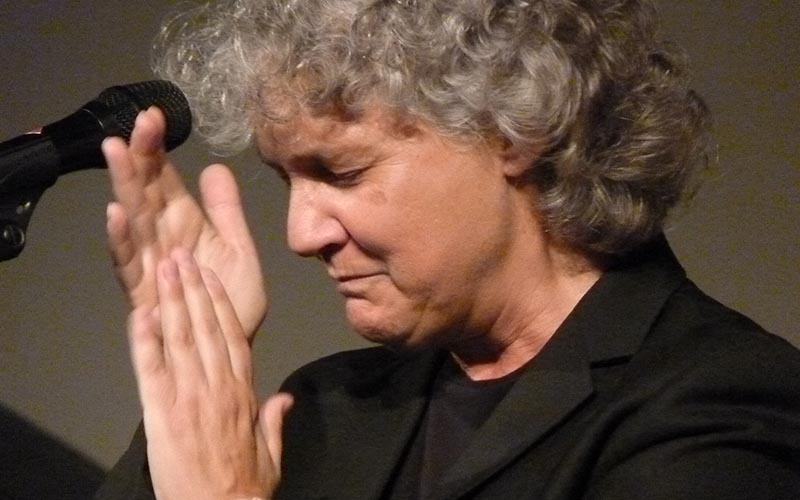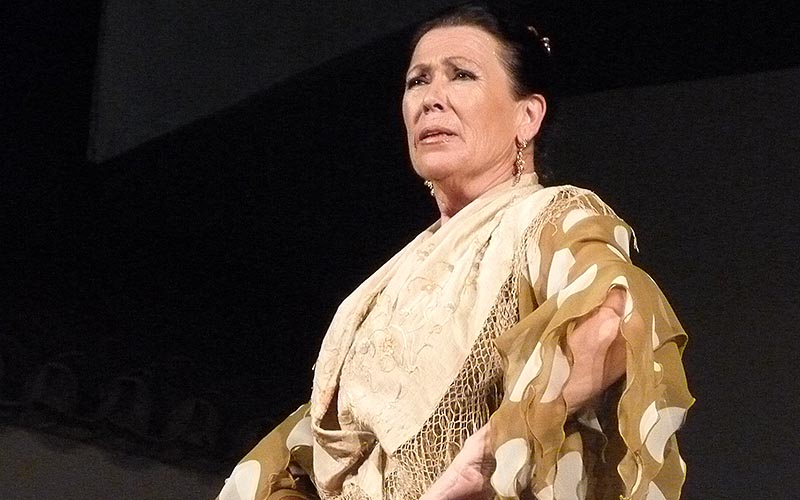 ---