The tablao Corral de la Morería yesterday hosted the official presentation in Madrid of the 22nd Festival de Jerez scheduled to take place February 23rd to March 10th, bringing artists and fans to the city from more than forty countries the world over.
Present for the occasion was the mayoress of Jerez, Mamen Sánchez, along with her staff, the delegate of the Andalusian government in Madrid, Carmen Mora, the director of Institutional Relations for Marca España, María Sebastián de Erice García de la Peña and the director of the Festival and of the Teatro Villamarta, Isamay Benavente.
Juan Manuel del Rey Ávila, director of Corral de la Morería, was in charge of presenting the ceremony that brought many journalists, artists –Angelita Gómez, Rafaela Carrasco, Eduardo Guerrero among others – authorities and people interested in the art of flamenco in general, to the famous tablao.
The mayoress of Jerez, who spoke of the defense of culture "without measuring it in terms of marketability", said the Festival "is a cultural event that consolidates our city as a flamenco reference on the international level and for several weeks makes Jerez a veritable Tower of Babel where the best artistic tendencies of the genre meet and share experiences".
Isamay Benavente highlighted the internationalization in the new edition of the Festival, which will also receive the Winner's Gala Show of the International Contest of Flamenco de Turin, as well as the presence of the Ballet Nacional, who open this great world event.
It's worth noting the special relevance conceded in this year's Festival to women, with the series "Mujeres de la Frontera", among others, and to young artists whose performances are featured throughout the program.  The Festival also offers, parallel to the various shows, a good number of workshops, contests and master-classes, without forgetting the importance of guitar, as reflected in the series "Toca Toque", a tribute to Pepe Habichuela and Diego de Morón.
The presentation of the Festival in Spain's capital closed with the performance of Cádiz dancer Jesús Fernández, whom we can also see in the Jerez event, and with a wine-tasting, as is only natural, of Jerez wines which, in the words of the mayoress, "go so well with flamenco".
Video, Jesús Fernández.
More videos from the presentation at our Youtube channelhttps://youtube.com/DeFlamencoPlus
Photos: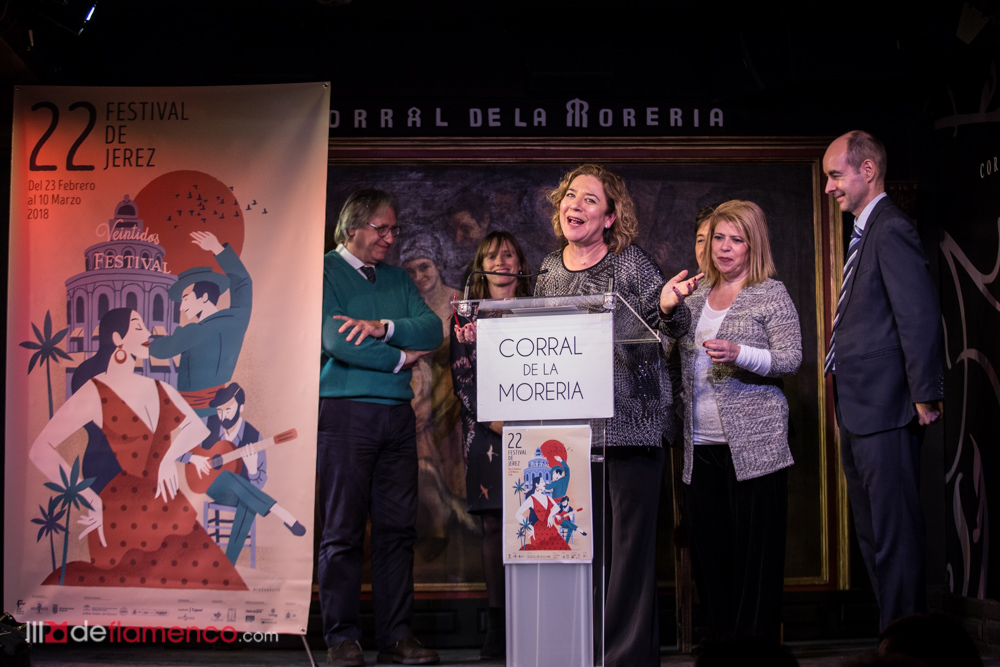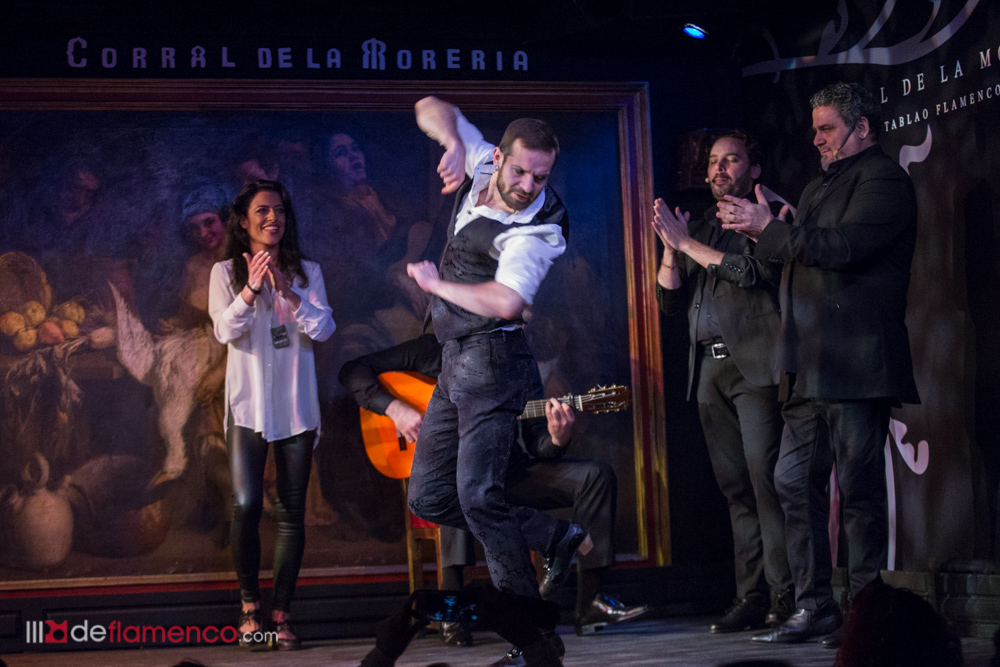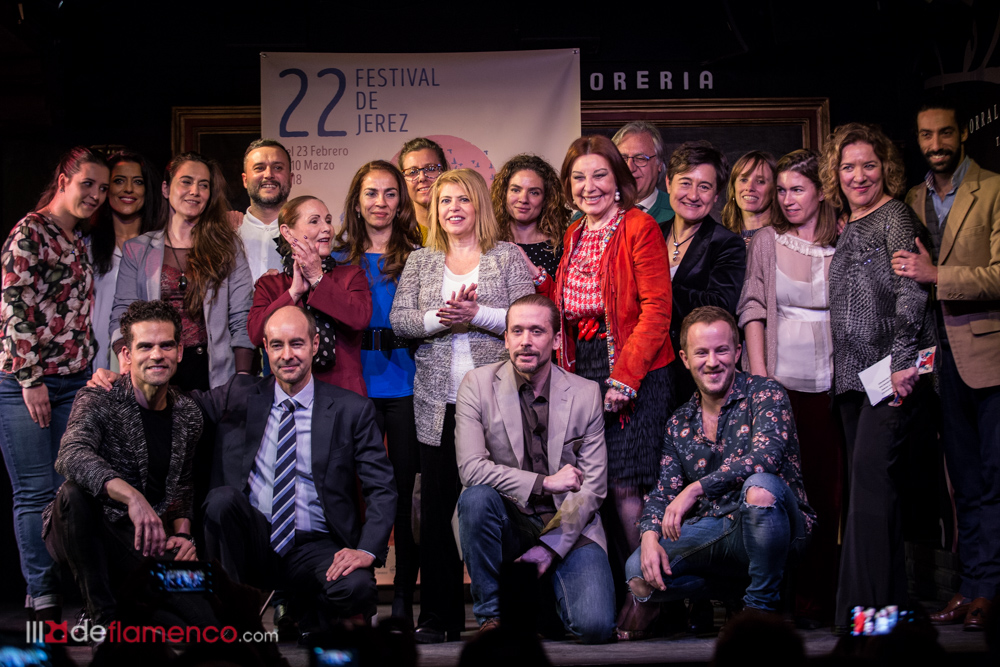 ---