Holy Wednesday, the «Prendimiento», is the most important day of Holy Week for the residents of the Santiago neighborhood of Jerez. Today at high noon, the area was crowded with people who had come to witness the unveiling of the plaque that bore the name «Calle Moraíto Chico», formerly Barreras Street, to honor and remember one of the most beloved flamenco artists of this city.
Text and photos: Estela Zatania
It was August 10th, eight months ago, when Manuel Moreno Junquera left us, and his numerous admirers still struggle to assimilate the loss.  The son of Juan Morao, Moraíto Chico who was born 54 years ago, adopted his father's nickname, later becoming Moraíto or simply Morao.  Now his name is that of the street where the little house with the small image of a guitar by the door and the Arco de Santiago bar were, for so many years, the world of Manuel.  Some people grumbled that he deserved a more important street, but no.  This street was his more than any other, in the heart of the neighborhood, next to the Santiago church.
The official words were: "…for having been an international representative of Jerez, exporting his excellent category as artist, professional and human being".  Municipal officials, relatives and many friends and admirers filled the humble street to witness this historic moment.  Vicente Soto, Luis y Enrique Zambo, Diego Carrasco, Jesús Méndez, Antonio Moya, Antonio Higuero, David Lagos, Niño Jero and many other flamenco figures were present to show their solidarity and admiration for the great guitarist.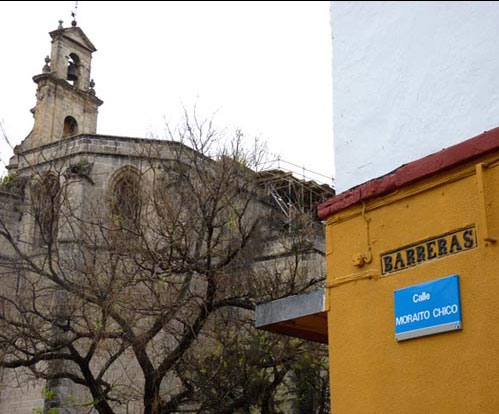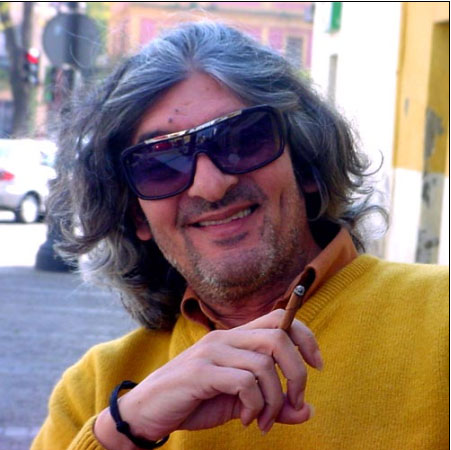 ---