Flamenco at Córdoba's Festival de la Guitarra
The main stars are Paco Peña with "Quimeras", Tomatito, Arcángel with his fusion project and Eva Yerbabuena.
July 5, 2013
Twittear
The 33rd edition of the Festival de la Guitarra de Córdoba will be held from July 1st to 13th, with guitar greats such as Michael Schenker (ex Scorpions), Robert Cray, Fito y Fitipaldis… Al Di Meola, Dean Brown. Alejandro Sanz will also be performing, and Sinfonity, the best orchestra of electric guitars, in addition to local groups such as The Wheel & The Hammond, Trilogy 666 y D. Donnier & His Bones. Classic guitar also has its place with interpreters such as Ana Vidovic, Ricardo Gallén, Pavel Steidl and Manuel Barrueco. Flamenco will be present as well.

The 33rd Festival de la Guitarra de Córdoba includes a good sampler of flamenco for this summer. On July 4th Paco Peña, father of the festival, brings his show Quimeras which has brought him such great success in Europe, and which deals with the problem of immigration "which nowadays has more barriers than ever" according to the maestro.

On July 6th dancer Eva Yerbabuena brings her show "Federico Según Lorca", in which the artist travels through the ins and outs of the life of Lorca via his works which the choreographer and dancer seeks in the cracks of a wall, a regression that brings everything back to Granada. Maestro Tomatito, who was the guitarist of Camarón, returns to the festival on July 8th to present "Soy Flamenco", a work conceived with Paco de Lucía and even Camarón in a very interesting montage. Lastly, on July 11th, singer Arcángel, with guitarist Miguel Ángel Cortés will present a fusion project with the baroque group Accademia del Piacere.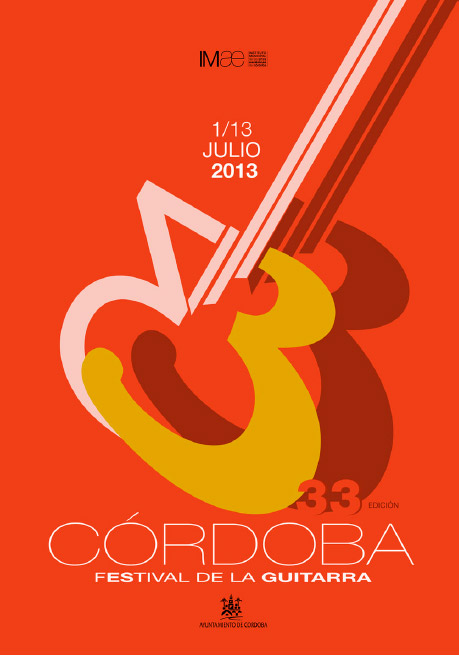 The teaching area of the festival is a fundamental pillar of the event, and includes some major names.

In this edition, flamenco guitar will be represented by three well-known stars. Cordoban maestro José Antonio Rodríguez returns to his hometown to give a workshop July 1st to 4th, focused on the technical and expressive characteristics of current flamenco guitar. As is only fitting, maestro Manolo Sanlúcar will again offer his famous course "Naturaleza y Forma de la Guitarra Flamenco" July 5th to 8th. Catalonian guitarist Juan Manuel Cañizares, one of the top interpreters of his kind, will head a workshop in the technique and expression of the flamenco guitar.

Also this year the festival includes a master class with Tomatito.

The element of dance will be well-represented. Dancer Inmaculada Aguilar returns to the festival to offer and interesting course about rondeña July 1st to 4th. Antonio el Pipa is also coming back to work on the heart of the soleá July 6th to 9th. Lastly, July 10th to 13th, Javier Latorre will work on the style and choreography of farruca.

Closing out the formative program of this 33rd edition, the Festival de la Guitarra welcomes one of the most respected teachers of cante. Calixto Sánchez returns to the festival to give a workshop in the vocal technique of flamenco singing. Seville singer Esperanza Fernández will participate for the first time to work on the cantiñas of Pinini and siguiriyas.

Festival Web: www.cordobaguitarra.org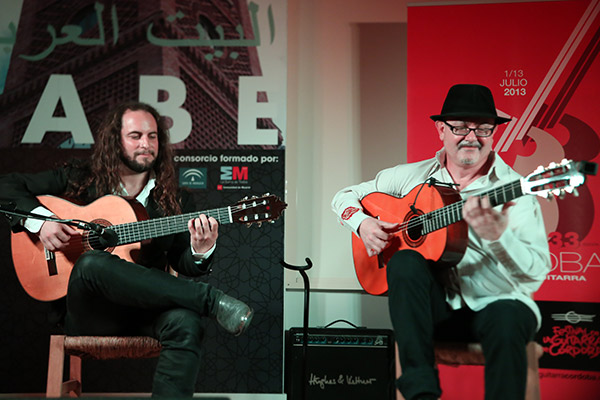 The presentation of the Festival de la Guitarra took place in Madrid with the participation of guitarists Amir John Haddad and José Luis Montón.