Silvia Cruz Lapeña
Photos: Amancio Guillén
At the Festival Flamenco On Fire in Pamplona, the guitarist is presenting "Al-Andalus", a work with orchestra dedicated to the memory of the guitarist from Algeciras with whom he worked ten years.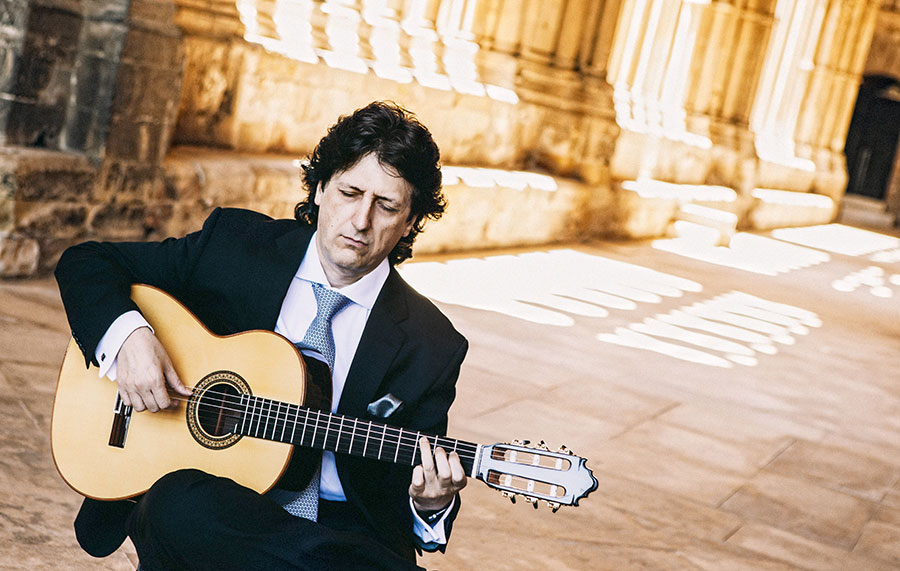 Juan Manuel Cañizares was born in Sabadell (Barcelona), and lives in Madrid, but his Andalusian accent comes out of nowhere, a way of speaking in his family, a legacy.  He speaks with pauses, choosing his words with care, he's not tight-lipped, but avoids unnecessary adjectives.  He doesn't give calculated answers, he listens to the questions with great attention, and several times makes comparisons that reveal his interests, comparing musical works to literature, as if each composition were a story or essay.
"Literature, like music, has been my salvation" he says, adding that he's currently reading Goethe.  During the conversation Mujer de Rojo Sobre Fondo Gris of Miguel Delibes also comes up, and the memories of his adolescent years when he commuted from his house to the Conservatory, and the Conservatory back home with a copy of Don Quijote in his hands.  "I would read it waiting for the train and throughout the trip.  I liked the characters, they made me laugh" he says, recreating that laughter.  He explains he has…and it shows…a cold, logical, analytical side that helps him keep his cool and rectify when he feels he's done something wrong.  The tone of his voice, which is warm, completes the self-portrait: it's the color of the shading that colors all his work.
Cañizares' dance card is full.  He doesn't know where he's going to be from one moment to the next.  "My mind is on the sheet music" says the guitarist who has 13 records on the market, and another on the way, this time, flamenco.  On August 22nd he'll be at the flamenco festival Flamenco On Fire in Pamplona to offer Al-Andalus, a concert he debuted in 2016 with the Orquesta Nacional.  In Sabicas' hometown he'll interpret it with the Sinfónica de Navarra under the direction of maestro José Antonio Montaño.  The program will be complete with the suites of the Sombrero de Tres Picos of Manuel de Falla, but Cañizares' role will be in taranta, tanguillos, bulerías and, last but not least, a funeral march in honor of his maestro, companion and friend, Paco de Lucía.
How has this work been doing since its presentation last year?
It's generated a lot of expectation.  From Navarra I head for Milan to interpret it with the Orquesta Giusseppe Verdi.  I'm going to record it live so that anyone who wants can enjoy it.  I also have concerts in Cuba, Germany, France…  It's rather unusual to be programmed for more than two or three performances of a new work.
 
After the Granados Trilogy, the Scarlatti sonatas… You don't seem to be losing sight of the classics.
I see this like an author: you can write in a contemporary style, but you have to be familiar with works from all eras.  I can't ignore those composers who set their sights on flamenco, it's something that enriches me.
Your background is half instinctive and half conservatory.  Which part dominates?
My beginnings were in the Can Oriac neighborhood in Sabadell where my brother showed me how to place my fingers on the guitar, my father sang… A neighborhood of humble people where I learned the tradition.  But at 9 or 10 I started at the Conservatory, and it's something I can't, I don't want to leave out of my biography.
To use a term you yourself once used, does formal study "deflamencoize" the results?
Not at all.  People used to say that, but now less and less.  It taught me to think structurally, not in notes.  I no longer compose thinking of musical variations, it's impossible, I have to think of the integrity of the work, in a complete piece that lasts 20 minutes.  Then, I polish each part, but my work consists of overseeing the entire piece, thinking of it as a whole.
 
Tell me about Juan Carlos Gómez, second guitarist of "Al Andalus".
Well look, I never present him as second guitarist.  As far as I'm concerned, he's "the other guitarist", because I consider his work essential.  He has amazing ability, a sense of harmony, he's a real musician.  We understand each other on the personal level, and that shows on stage.  Just think, we've known each other nearly two decades, he was my student at the Escola Superior de Música de Cataluña (ESMUC), and there have been times we've spent 22 hours a day together.  More than with the family.
 
Al-Andalus is a concert in memory of Paco de Lucía.  Do you think his death has affected the world of guitar?
In my case for example, it's changed in that every day I listen to him more and more because it's a way of being with him spiritually.  And I concentrate on the first records because Paco created so much for the guitar, and gave so much to flamenco, that it seems in those early recordings is where we guitarists should all be looking when we feel lost.  You have to drink from that source.  But in general, I don't think his death has changed anything: he was a guiding light, and continues to be so.
Does he cast a long shadow?
No one should get obsessed about this.  You have to listen to him, learn from him, but never forget you are who you are, and you have to put your own personality into the music.  That's what he wanted!  During the ten years we lived and worked together, we talked a lot and something he always said was that when he listened to another musician play his music, he always hoped they would add something of their own.
 
How would you sum up those ten years?
It was like a dream.  When I was a child, he was a distant maestro.  Then, working with him, sharing hotels, conversations and the stage, I can tell you that every performance with Paco de Lucía was like attending a master-class in flamenco.
What did you learn?
Accompanying him required great concentration.  Having to back up his rhythm so he would feel at ease, I learned a lot.  When were preparing the Iberia suite of Isaac Albéniz for the record Concierto de Aranjuez, I did the transcription and we rehearsed intensely…that was an incredible album and learning experience.  And he was quite the perfectionist, looking things over and over, the tiniest detail.  And on the personal level…I was about 22 and full of doubts, both musical and personal, and I asked him about everything.
What did he tell you?
He always gave me advice, and I liked that, because he reasoned things out and he always seemed full of wisdom.  I paid attention to what he said because he was older, but also because he was my friend and I respected his opinion.
 
A special memory?
Entire nights in his room with the whole group listening to music: from Camarón de la Isla to Bartok.
 
What was it like doing the concierto de Aranjuez in 1991?  What's your memory of that, and how do you evaluate your maestro's work nearly a quarter century later?
It's a jewel, this was the first time I, and others like myself, listened to the Concierto de Aranjuez with the work's proper rhythm, in particular, the first and third movements.  That's where it's clear Paco's interpretation is highly personal, completely in his own style, while at the same time making the musical structure clear despite the fact that everything in that piece is rhythmically well-worked. I believe he gave rhythmic meaning to the work.
 
Then it fell upon you to take on the same composition with the Berlin Philharmonic under the direction of one of the greats, Sir Simon Rattel.  How did that opportunity come about?
When I found out I'd been chosen, the first thing I did was call Paco de Lucía.   "You're more than qualified for the job" he said, but I was somewhat afraid because they told me it would be broadcast to the entire world.  To nearly 500 million people!  That was very sobering, because in such situations you're no longer Cañizares, you're representing flamenco to the whole world.
 
Did you consider turning down the offer?
No, I thought logically: "If I know that two and two are four, I know it in front of five people, or five hundred million".  (Laughter).  That's my way of analyzing situations, using logic.  Then too, psychology plays an important role, but I'm a steady type.  That helped me.  That, and the fact that I spent four months reading and rehearsing the Concierto de Aranjuez without pause
 
You're also a teacher at the ESMUC.  What do learn teaching others?
It serves to remind me of the difficulties I had, the road I've had to travel.  I learn as well because the students do things that surprise me, and I have no qualms to ask how they did something, or to repeat it.  I view flamenco as a social act, it travels from one to another and is built among many.  That's also why I read a lot of books about music, because I have to be crystal clear with them, I can't afford to confuse my students, I can't lead them astray, because I could confuse their lives and their careers.
 
What are your main concepts as a teacher?  What do you teach people?
I try to make clear to the students that technique isn't just speed, that "virtuoso" comes from the word "virtue", not from velocity, and that that knowledge must be integrated in musical expression.  I also teach them that the musical idea goes through three places: hands, head and heart, and these have to harmonize.  If they don't keep these aspects in mind, it's like someone who writes ignoring the context or the meaning of the words.
 
In the personal context, do you still have flamenco fiestas with your family?  Do you continue to learn from them?
Less and less all the time, it's complicated.  The journey of life keeps us from seeing each other as much, and the rhythm of work I maintain forces me to be rehearsing all the time, composing, performing or traveling.
You're Catalonian, how flamenco is your part of Spain?
Very.  As a child I remember the Casa de Andalucía on the Via Laietana where I heard a lot of flamenco.  On the radio there were programs like "Romero y su Tocadiscos Flamenco", that I would listen to with my TDK tapes all ready to record.  There were also peñas.  At the age of six, I began playing, and at eight I was performing in three peñas every weekend: in Cerdanyola, Mataró and Sabadell.  At 14 I was at Los Tarantos with Maruja Garrido.  And just look at the number of good artists from Catalonia: Mayte Martín, Poveda, Duquende…  I often played for Duquende at the peña of the Casa Andalucía in Can Rull in Sabadell, which is where we're both from.
 
That ambiance has changed a lot.  Why do you think this is?
There's nothing left, it's true.  But there are places like El Dorado for example, that has a great program.  And tablaos.  What's missing is the hustle bustle of the peñas that used to make it possible to go to four or five places in a night to enjoy flamenco.  I think it began to disappear with the sevillanas boom, I remember when little by little there were fewer flamenco singers and more groups of sevillanas dancing.
 
What about Pamplona?  There are still people who are surprised that there's a flamenco festival in the capital of Navarra.
Not me!  It would be like wondering why there's a tablao in Japan, or a dance school in Canada.  Flamenco, thanks to artists like Sabicas, Mario Escudero, Carmen Amaya and Paco de Lucía, is present on the stages of the entire world.  I think it's a perfect idea to hold a festival in Pamplona if only to honor the maestro Sabicas, the Pablo Sarasate of the flamenco guitar.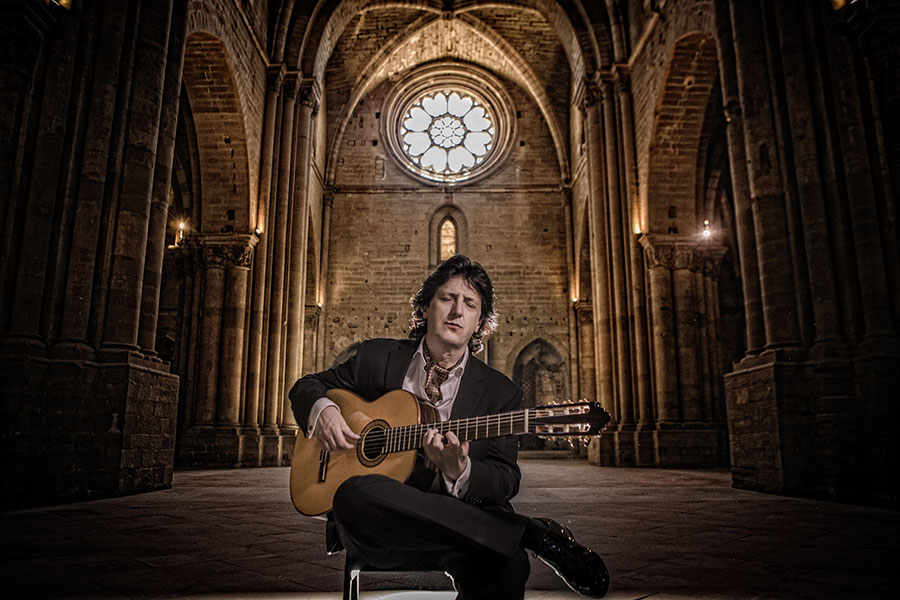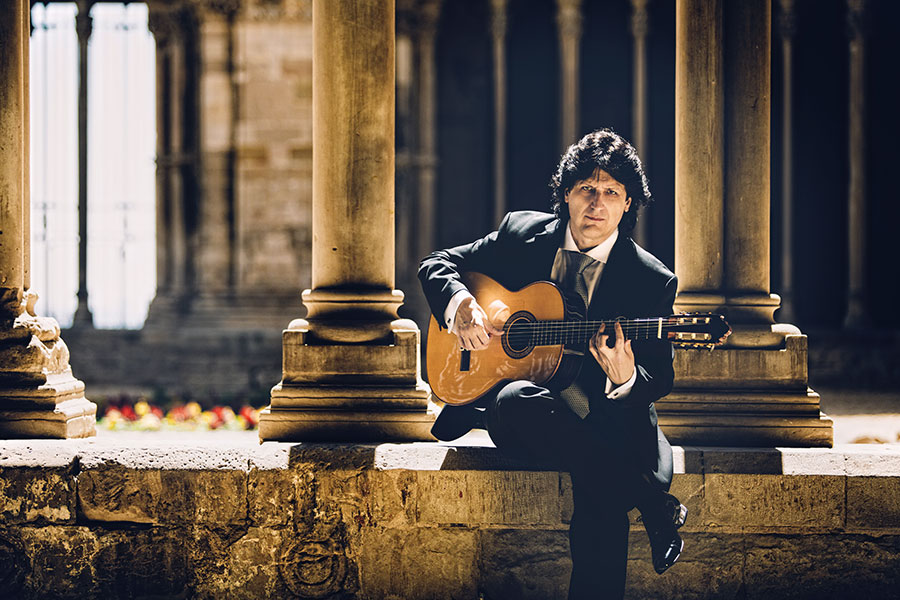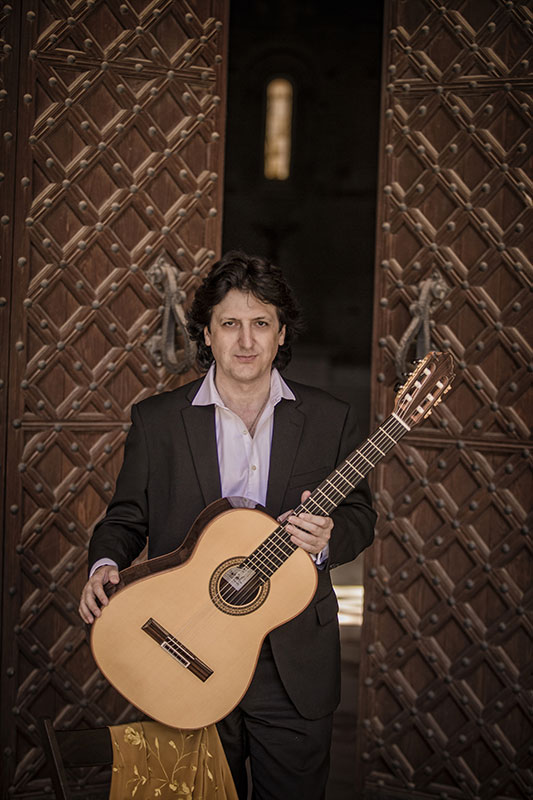 ---