Text and photos: Rafael Manjavacas
Saturday November 26th, the Winners' Gala of the Concurso Nacional de Arte Flamenco de Córdoba was held, with the official presentation of prizes and performance of the winners, José Anillo in cante, El Barullo in dance and Francisco Prieto "El Currito" in guitar.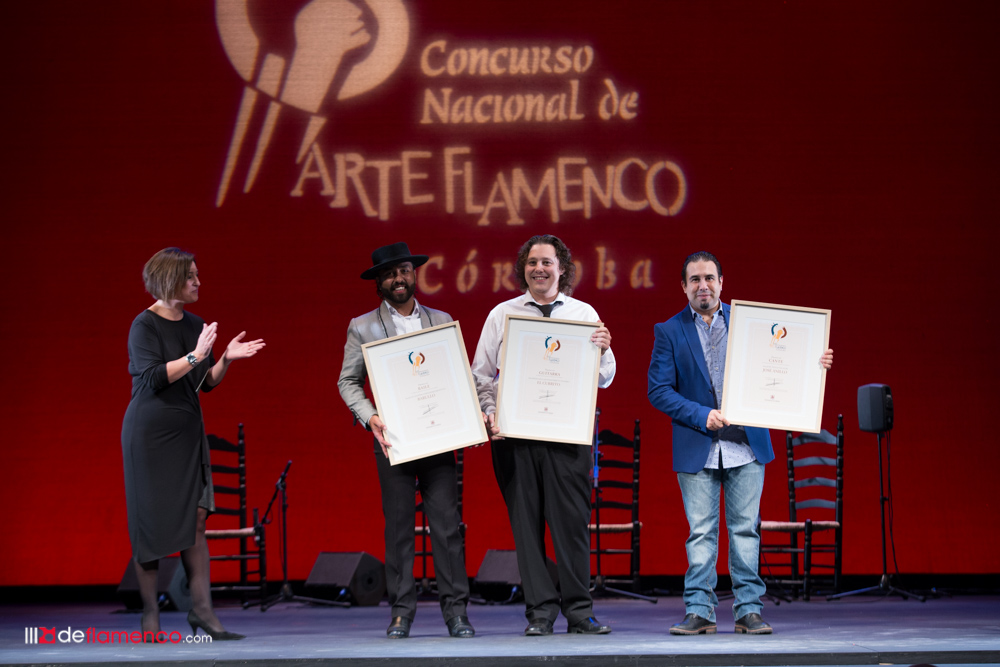 Winners of the Concurso de Arte Flamenco de Córdoba

After more than a month of competition, with more than 180 artists vying for the main prizes, last night the 21st edition of the contest was closed, having celebrated its 60th anniversary.  Participating artists, in many cases, were not newcomers, but rather well-known flamenco professionals who decided to take a crack at receiving a "national" prize.
Considering the high participation, including many professionals with a more or less established career, and a panel of judges that included top interpreters in each specialty, a good level was maintained in the current edition, and as was also to be expected, many fine candidates didn't make it to the end.
The prestige of any contest comes from the winners, and the eventual careers of each one after having won a prize.  The winners over the past 21 editions have included such important people in the history of flamenco as Fosforito, Antonio Mairena, Lebrijano, José Menese, Chocolate, Vicente Amigo, Paco de Lucía, Matilde Coral, Mario Maya, Eva Yerbabuena and Javier Latorre, to name only a few.  For this reason, it's easy to give in to the urge of thinking "whatever went before was better".  However, it is  also true that throughout the contest's long history, there have been many winners who never managed to achieve a successful level, nor did they enjoy the boost to their careers that such an important prize supposes.
Last night's show, with Córdoba's Gran Teatro completely full, was an effort to highlight the winners in the three main categories of flamenco: singing, guitar and dance.  The event was somewhat weakened by the absence of nearly all the finalists who did not show up to collect their diplomas, as well as that of judges Arcángel, Farruquito, Rafaela Carrasco and Isabel Bayón.  However, Mayte Martín, Victor Monge Serranito, Gerardo Núñez and José Luis Rodríguez were in attendance.  Most missed of all was the maestro Fosforito, figurehead of the event, although he was present the day before for the show "Nazarenos y Olivos", based on his life and work, directed by singer David Pino.
The gala show, presented by journalist Jesús Vigorra, alternated performances of the winners with the presentation of the various prizes.  Diplomas for dancers went to José Maldonado, María Moreno and Claudia Cruz, followed by the dancing of first prize winner in dance, Juan Fernández Montoya "El Barullo", who breathlessly accepted the prize giving thanks to his family, the judges and dancer colleagues.
In cante, before presenting the winner's prize, Mayte Martín, one of the judges, addressed the audience pointing out the high level of the contestants, and how difficult it was to make a decision.  She presented finalists Macarena de la Torre and Sara Salado with their diplomas.  Miguel de la Tolea, another finalist, was unable to be present.  Winner José Anillo, with a long professional history singing for dance, showed what he could do singing on his own, and appeared thrilled to have won, both interpreting alegrias, malagueña del Mellizo and bulerías, and in receiving the actual prize.  He thanked his family and his guitarist, Rafael Rodríguez "El Cabeza", who was by his side on this important occasion.
In the category of flamenco guitar, the first prize went to Francisco Prieto "El Currito", from Córdoba, son of another well-known Córdoban guitarist, "El Curri".  It was the second time he had participated in the contest, and won by unanimous vote.  Considering the prestige of the guitarists on the panel of judges, there was nothing to complain about.  Maestro Víctor Monge "Serranito" was in charge of presenting the diplomas to the finalists, Manuel Montero, José Tomás and Agustín Carbonel "El Bola", who was unable to attend due to obligations in Sevilla.

Francisco Prieto "El Currito", somewhat nervous when it came to speaking upon accepting his prize, was quite self-assured with his guitar, interpreting two of his own compositions, a rondeña and a zapateado.
After the last dance, soleá por bulería by El Barullo and his group,  the three top prize-winners posed for photos and received the audience's ovation.  Now it only remains to be seen if these winners actually manage to boost their careers and make it all worthwhile.   At the next edition of the contest, in 2019, we shall see if this year's winners are remembered.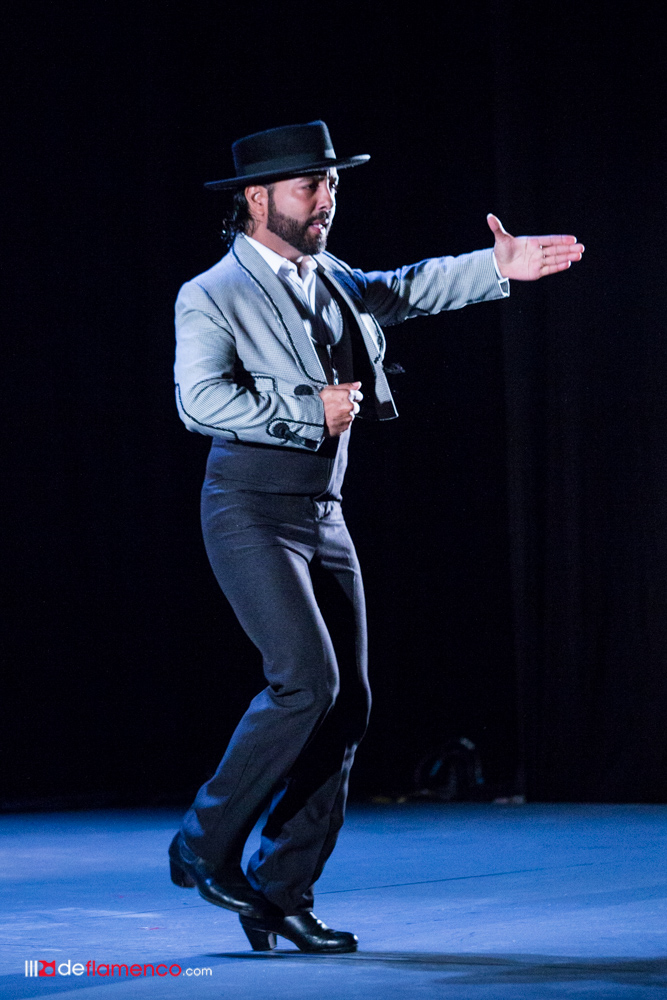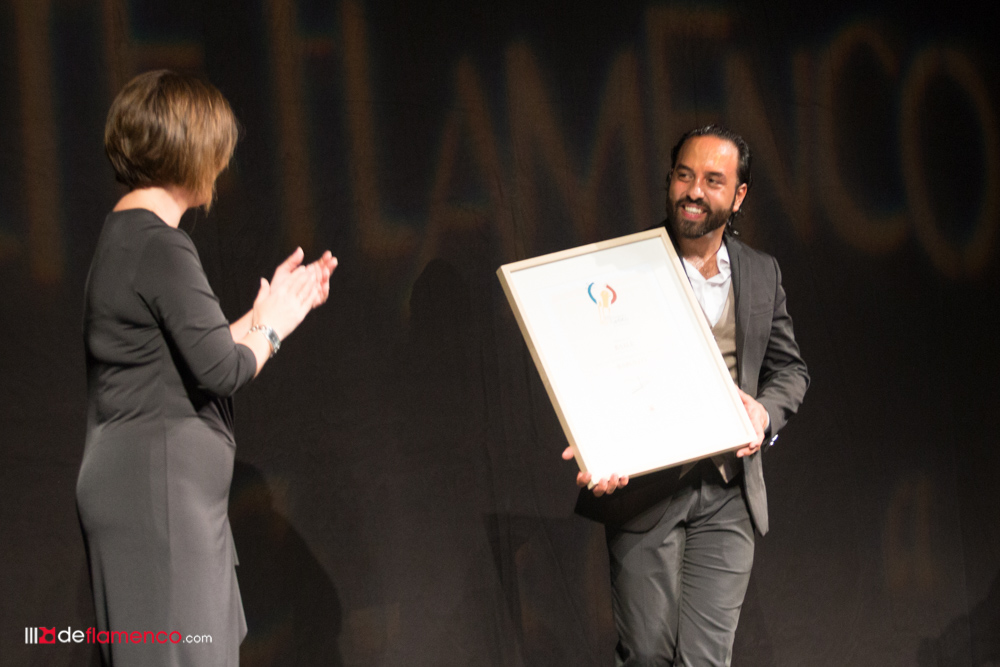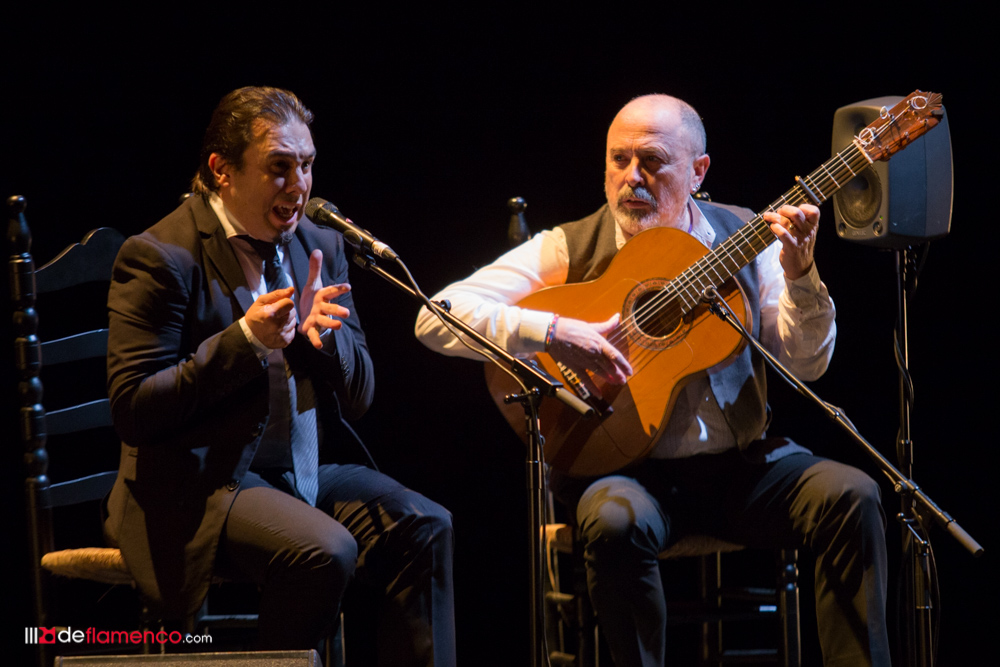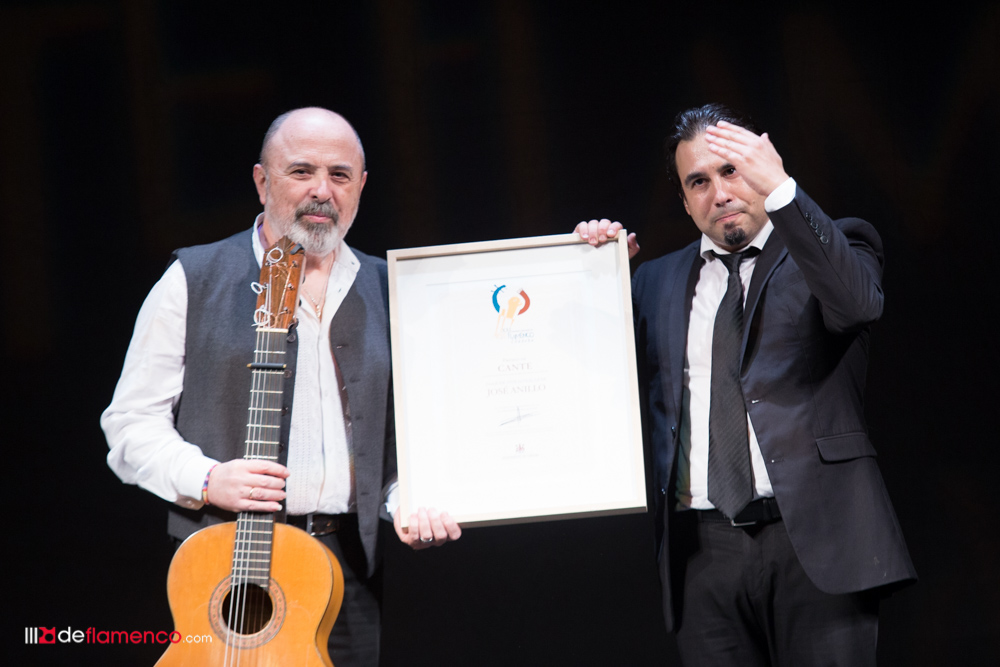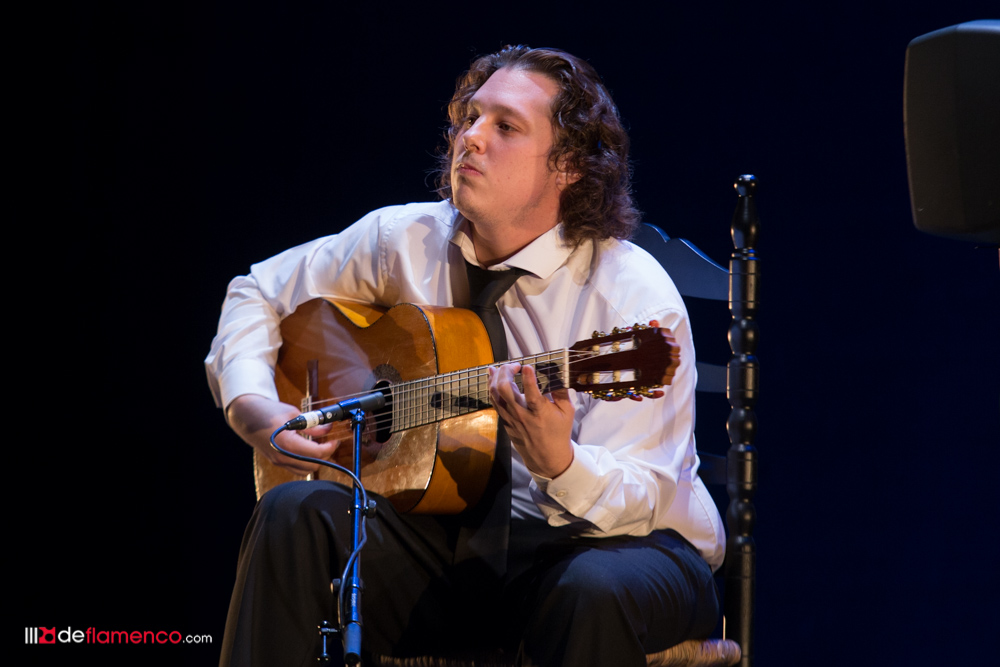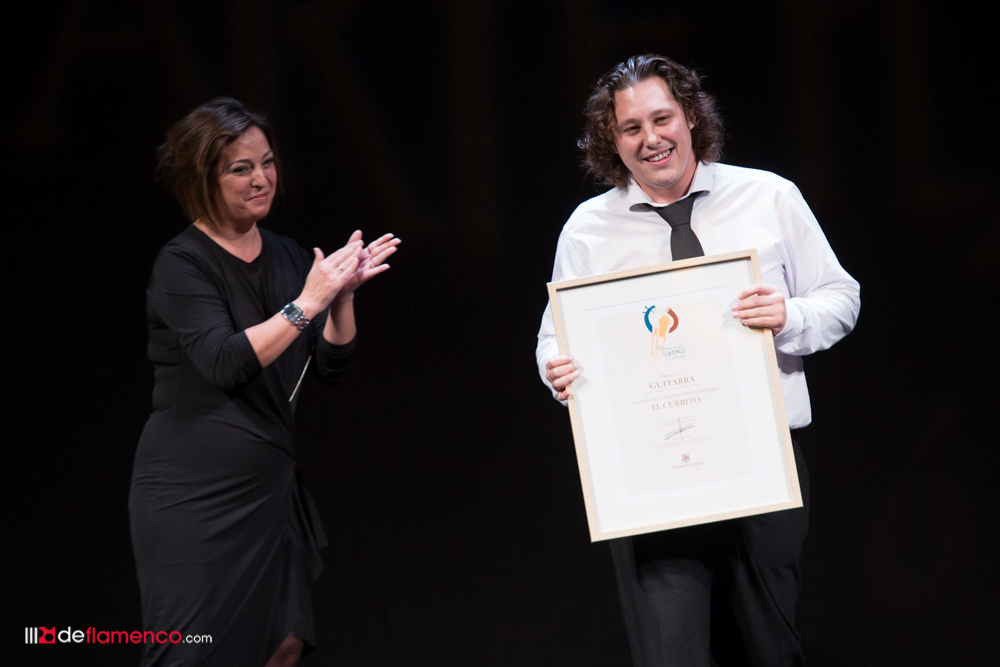 ---