Sara Arguijo
Photos: Adam Newby
Delirium Tremens. Voice and guitar: Rosario La Tremendita. Percussion: Pablo Martín Jones. Upright and electric bass: Pablo Martín Caminero. Series: Flamenco Viene del Sur. Teatro Central. Tuesday, February 20th, 2018. Full house.
It's hard to explain, but I assure you that from the audience, you can tell when a performer has doubts, when they're insecure, when they're lost and even whether they're afraid.  All this, and also the opposite.  When they're happy, when they feel liberated, when they feel at ease or whether they have a good head on their shoulders.  Just what Rosario La Tremendita transmitted last Tuesday in her debut in the Seville capital of her "Delirium Tremens".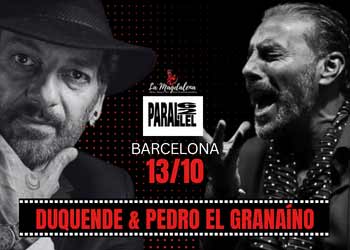 Publicidad DeFlamenco
Regardless of whether the path she has decided to follow is or is not to the liking of the most orthodox flamenco fans, or is considered more flamenco or less flamenco – that's another debate – what's clear is that with this project the singer has reached her full artistic and personal maturity, giving the feeling that her earlier steps were little more than necessary stops and/or setbacks in order to get where she is today.
In this work, Rosario shows her definitive discourse, and at the same time, marks the starting point that leads her to investigate, reflect and once again construct, in a kind of continuous circle, learning which, as she herself explained, transfers her from chaos to equilibrium, and back again.
A wheel of evolution, emotion and liberation in which you know you're a winner from the simple fact of doing what you want to do, and you are what you want to be, more Tremendita than ever.  In this sense, as we said at the start, the singer's happiness sprinkled the audience who understood the find as a celebration of shared euphoria.  "Delirium Tremens is a forbidden pleasure in which my heart beat through my mouth" she explained.
As far as the show itself, Rosario gets on stage showing her best virtues, that of versatile singer with an extense knowledge of flamenco, new musical curiosity and intentions.  Thus, between amplifiers, cables, lights and various sound effects, she presents herself as a rock star to bring flamenco cante jondo to its most electronic manifestation.  She puts her voice at the service of the message, and of an atmosphere in which there is room for tension, distortion and harmony.
In this way, the Triana singer played with contrasts, cadences and beats, pushing her abilities to the extreme in a very wide repertoire in which abandolao styles, soleá, Valeriana (tangos based on marianas), tientos "Mi infierno es tu gloria", with which she evoked the memory of the Andalusian rock of Triana and Smash, and the most dated flamenco of the seventies and bulerías, you might call psychedelic, with which she closed the show in a fiesta finale "in my own way", which left everyone on a high.
Noteworthy was the carefully crafted music that envelops this Delirium, and in which a lot (or everything) had to do with Pablo Martín Jones' drums and the upright and electric bass of Pablo Martín Caminero, both excellent. And, most important of all, the fact that Rosario opened the door to a territory of her own which is why many artists such as Esperanza Fernández, Arcángel, Rocío Molina, Salvador Gutiérrez and others follow and respect her, and didn't want to miss the occasion.
Photos: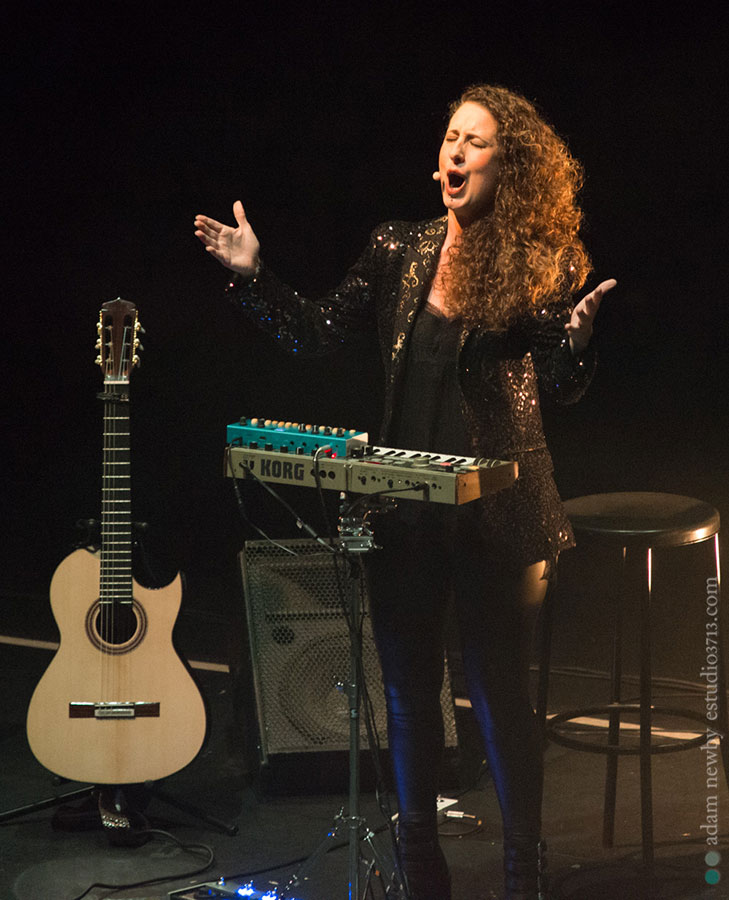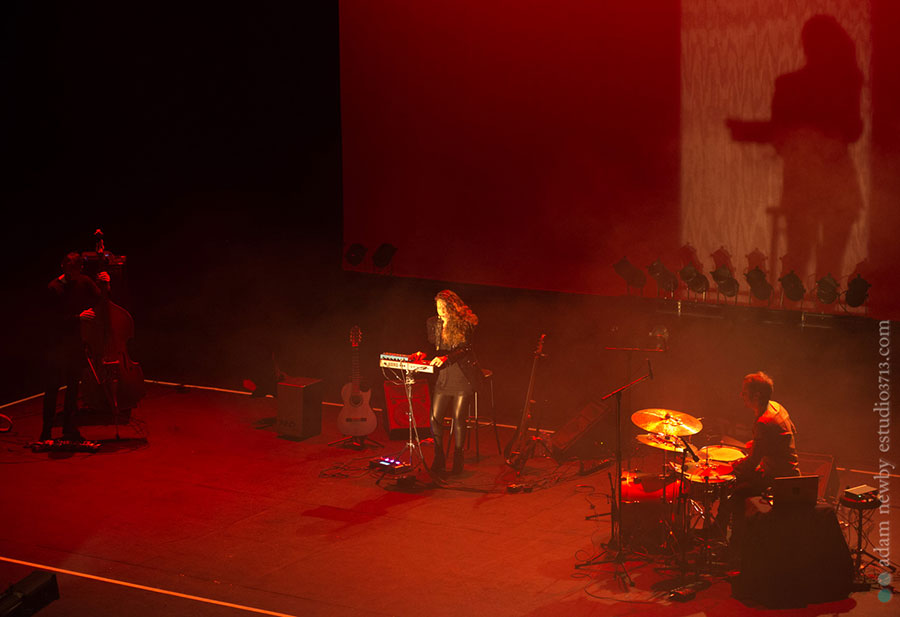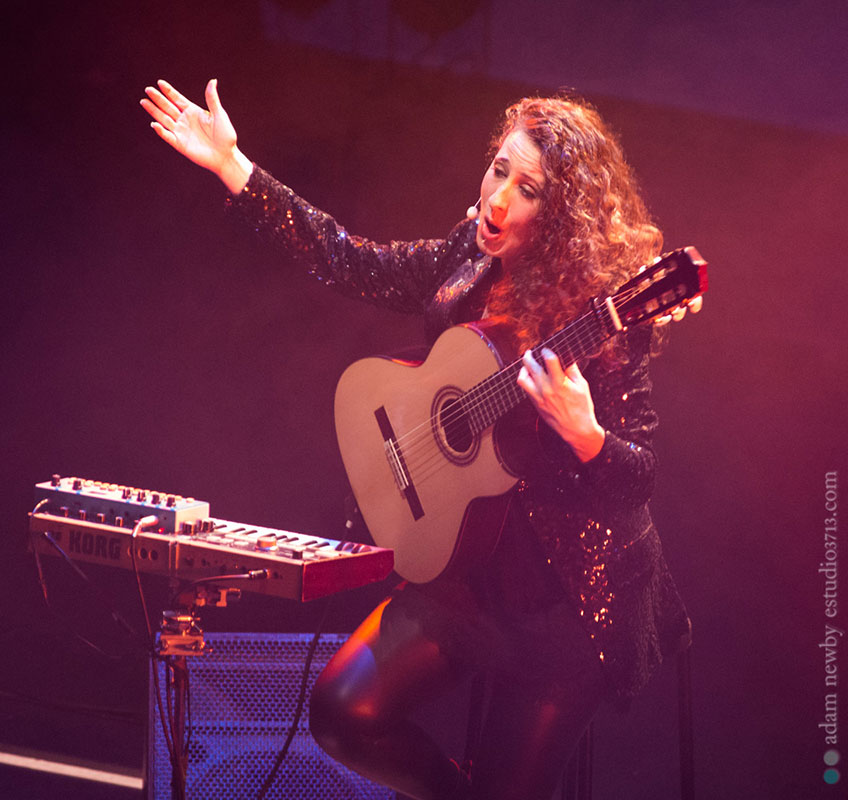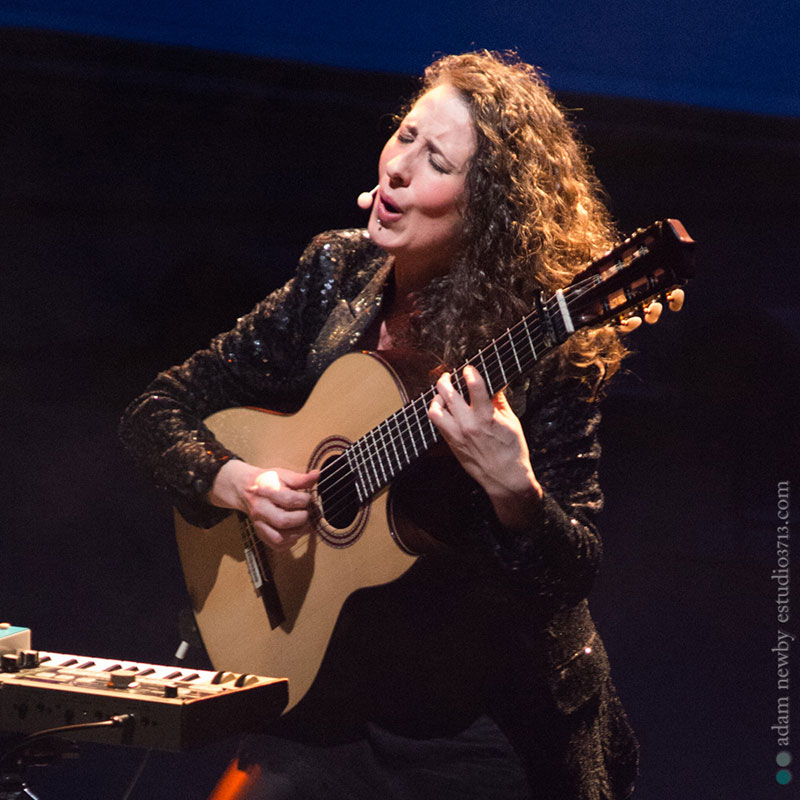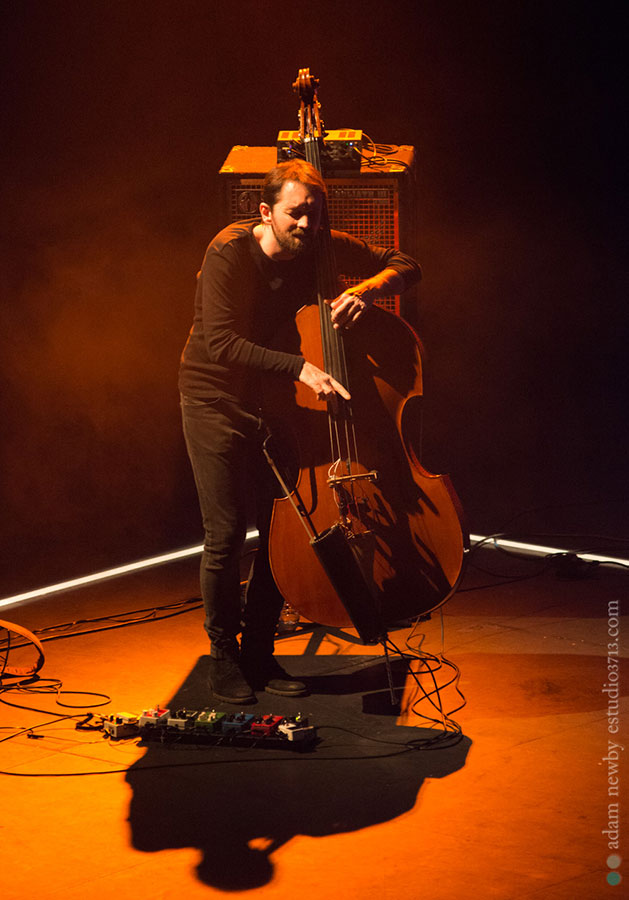 More information:
---