singing contest & Miguel Téllez "Dalearte" - Photos & videos
On December 15th the final round of the Silla de Oro cante contest of La Fortuna, Leganés (Madrid) was held, as well as the show "Dalearte" of Jerez dancer Miguel Téllez who received the third Distinción Flamenca Ángel Lacalle.
December 18, 2013
Fotos & videos: Rafael Manjavacas
Twittear
Singer Alberto Sánchez "El Almendro" won the Silla de Oro prize for 2013, in addition to a special prize for little interpreted cantes. The Silla de Plata went to singer Víctor Palacios, and the Silla de Bronce to Cádiz singer Jesús Castilla. There were all accompanied by the contest's official guitarist Pepe Núñez.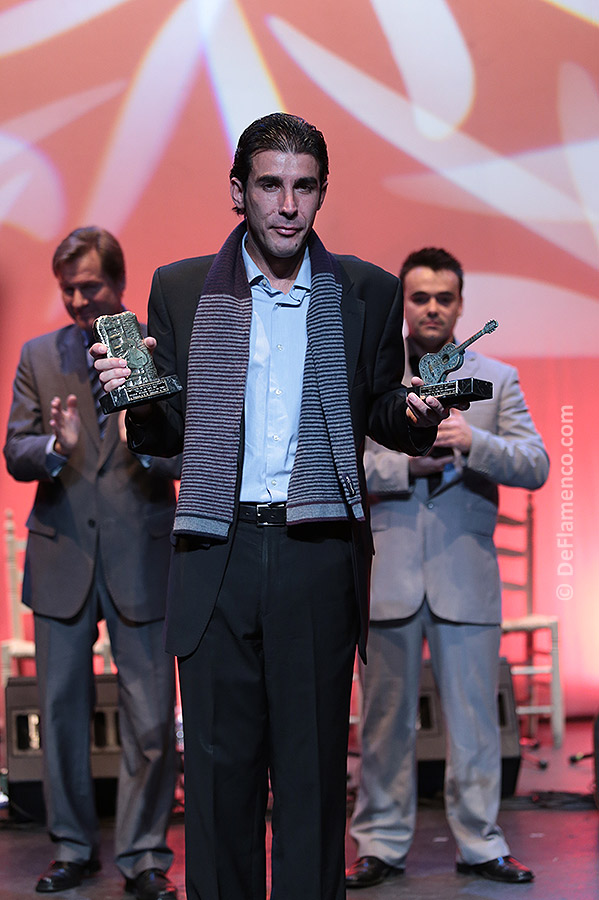 The show "Dalearte" of Miguel Téllez included dancer Lidón Patiño as guest artist, and singers Paco el Trini and Juañares, guitarists Juan Serrano and Luis Miguel Manzano, the wind instruments of Diego Villegas and Yelsi Heredia on bass. A show of great creativity, backed up by excellent musicians and the stylized dancing of Miguel Téllez.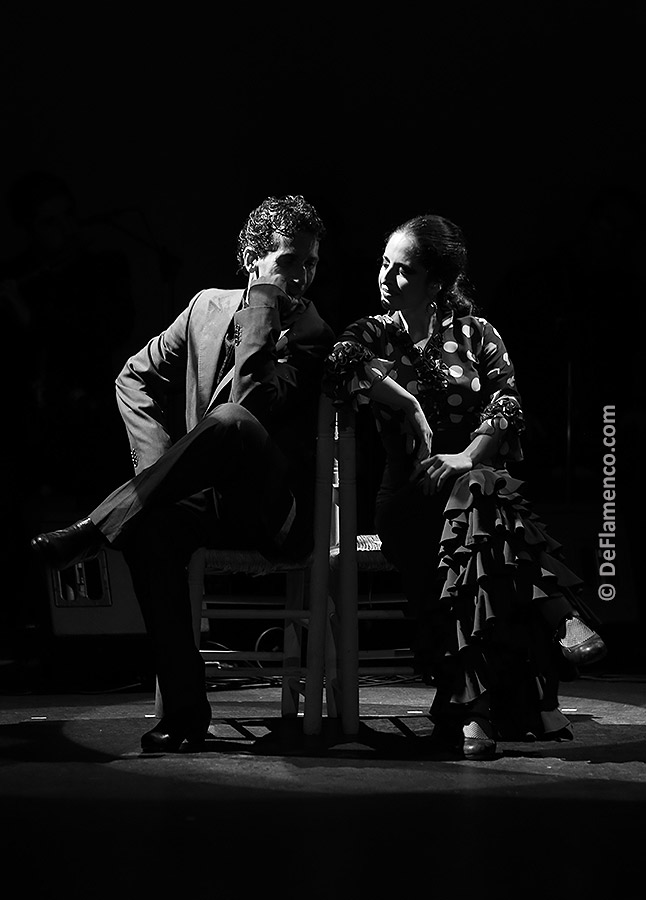 Once again the Asociación Cultural Flamenco Jondo managed to stage this prestigious contest known as the Silla de Oro, with the hope of returning next year with the Jornadas Flamencas.