Text: Sara Arguijo
Photos: Remedios Malvarez
"De una pieza" Olga Pericet. Special collaboration in dance: Juan Amaya "El Pelón". Voice and mandola: José Ángel Carmona. Voice: Miguel Lavi. Guitar: Antonia Jiménez.
Jueves Flamencos de Cajasol
Time and the body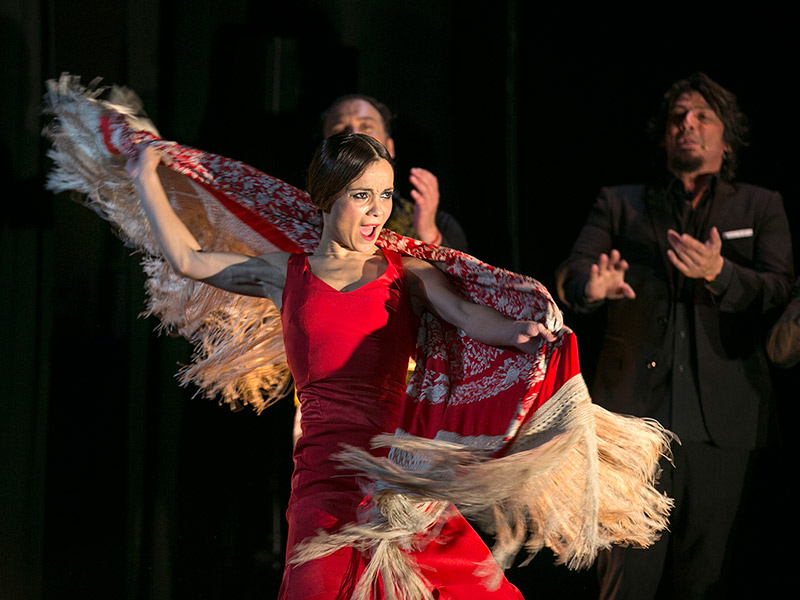 I don't know if Olga Pericet knows Galeano's famous definition of "remembering" as filtering anew through the heart, but she certainly must share it.  It's only normal, with a career such as hers, always adding learning experiences to her dance.  Especially, being inquisitive and observant, enjoying avant-garde works in New York as much as watching flamenco elders at a tablao, as she explained in an earlier press conference.  The hard part is using that to construct a new perspective, cleaner, more serene, wiser.
"De una Pieza", which debuted in 2012, was presented as a grand mosaic of the artist's creative life.  Not as a summary or recuperation, but a review.  The Córdoba dancer again put her previous work on the table to relive it, feel it and transmit it in her current reality, and allow it to move freely.
In other words, Pericet is probably one of the most complete flamenco dancers of the current scene, and that could be seen in a repertoire in which there was time for castanets and bata de cola, trousers and Spanish shawl, and all that goes along with it.  Spectacular turns, the strength of her feet, the torso control, the originality of her compositions, her speed, the concept of stage space…  But this Thursday, in addition, she shared her creativity with the audience, her ambitions and emotions, not seeking benevolence but her truth.  Exhibiting the passage of time through her own body.
She was lithe and graceful in the abandolao forms that ended with some precious free-form fandangos in which the Córdoba dancer punctuated each moment of the singing with hip movements and curves: energetic and decisive in siguiriyas, where she reached the best moment of the evening stopping to dance to the silence, exhibiting the authenticity of her dialogue; splendid in the cantiñas, full of vitality and always enjoying herself, taking risks and being different.
Impossible not to mention the excellent singing full of shading from the two singers who accompanied her.  The depth of the wizened voice of Miguel Lavi, and the sweetness of José Ángel Carmona's.  The personality and sensitivity of Antonia Jiménez' guitar and the fresh originality of Juan Amaya "El Pelón" in tangos, fierce and histrionic, revealing a surprising artist.  And of course, it all fit together just right.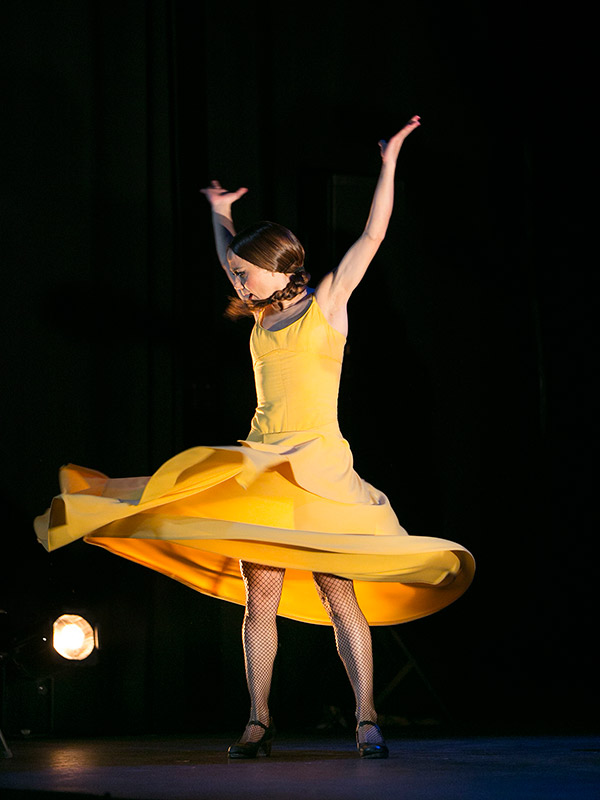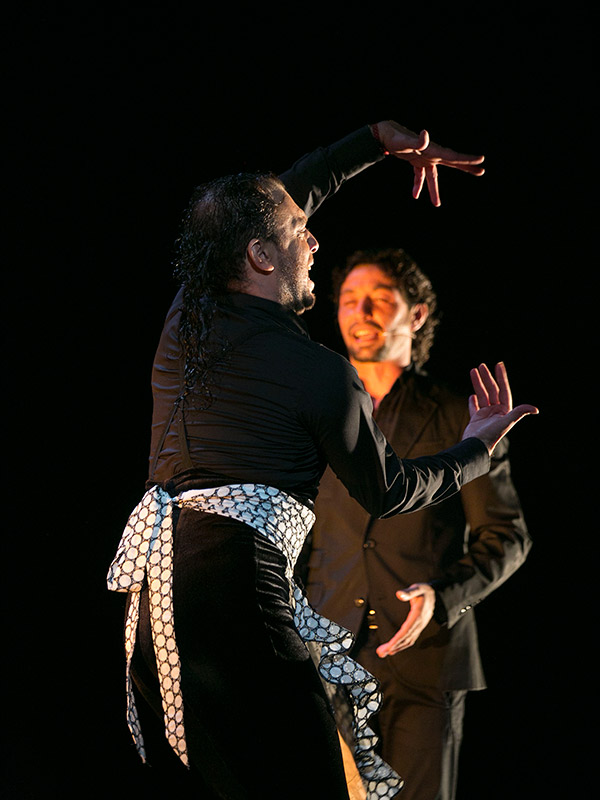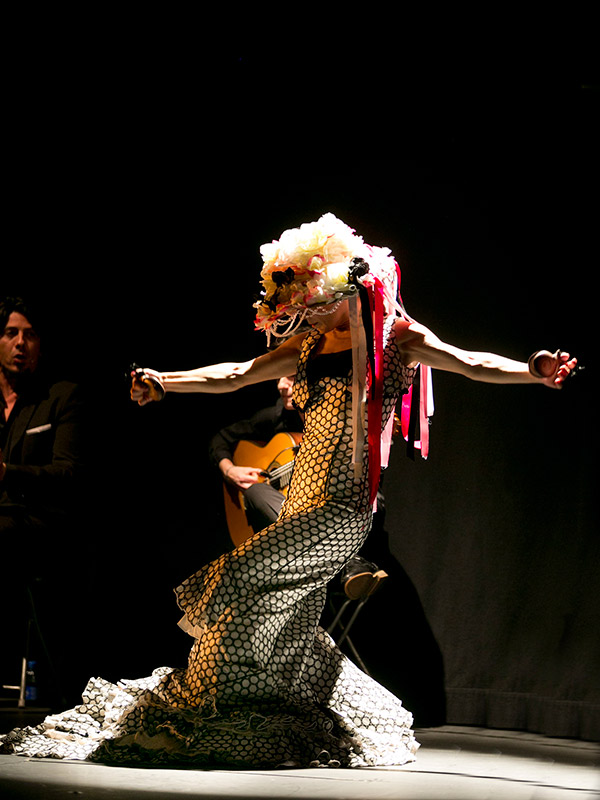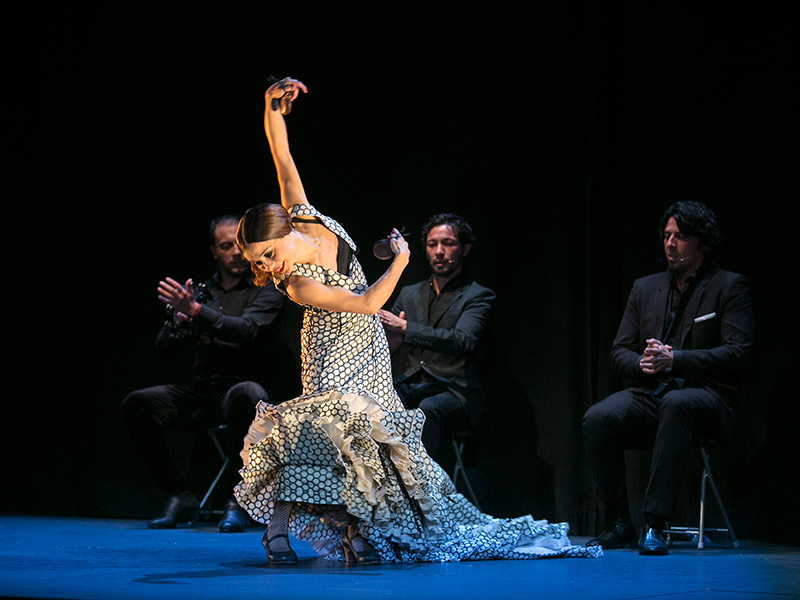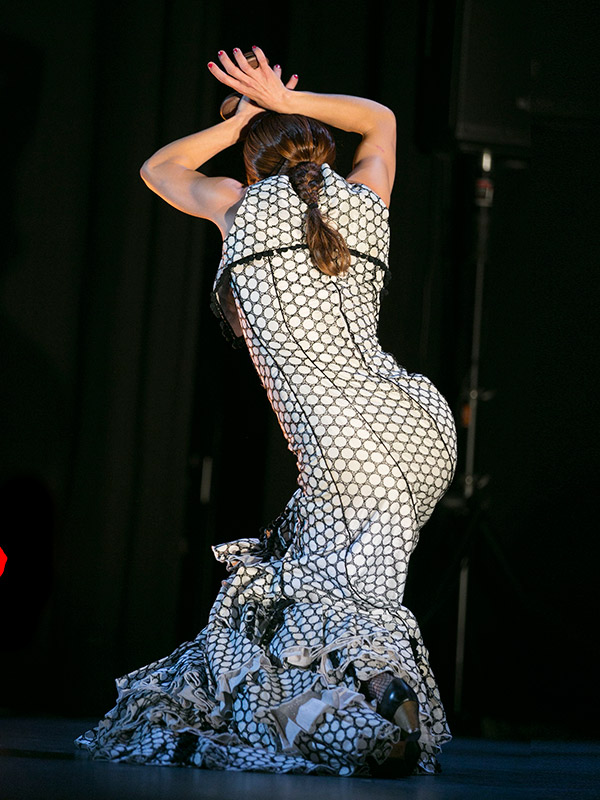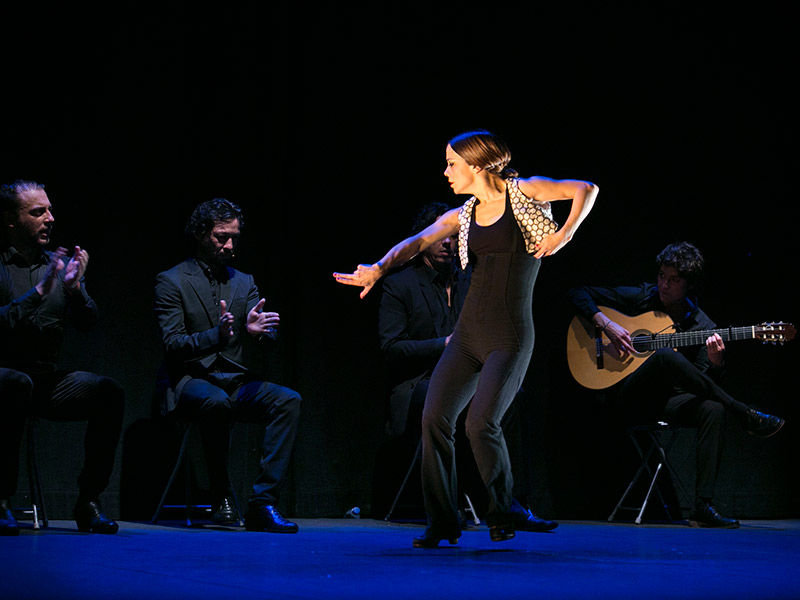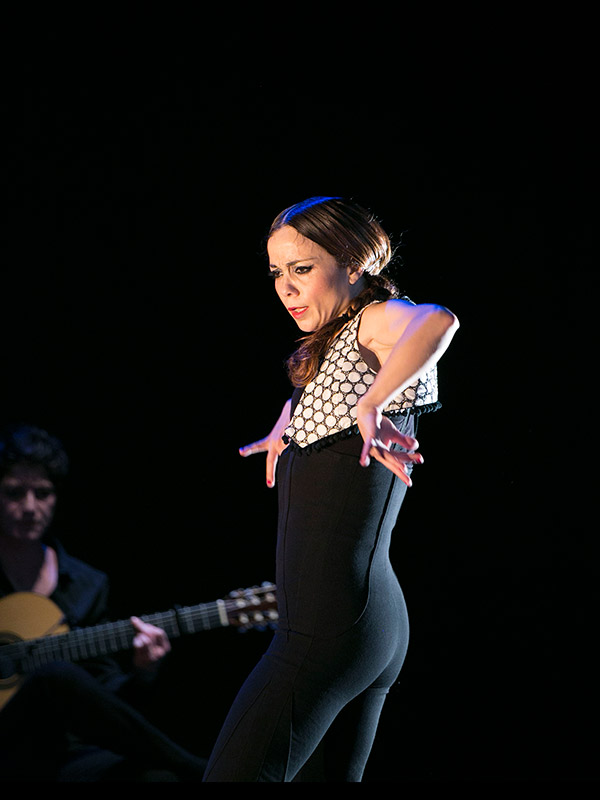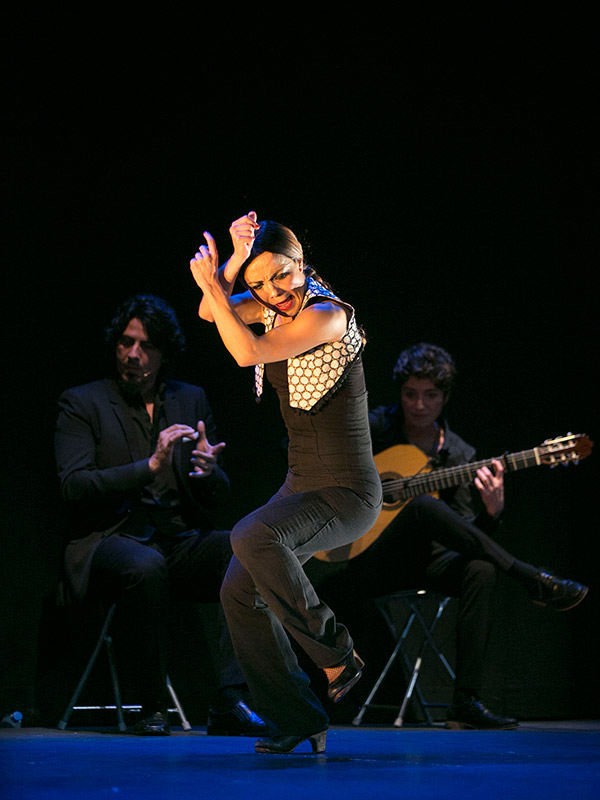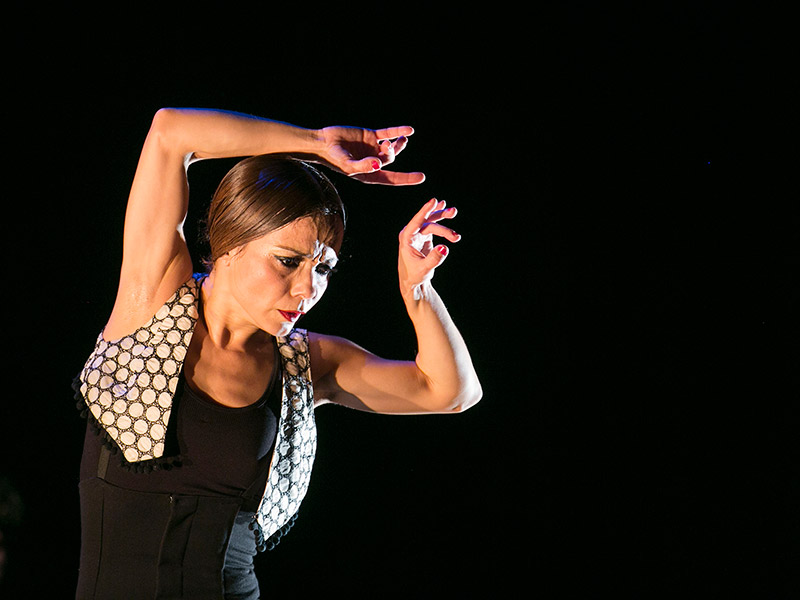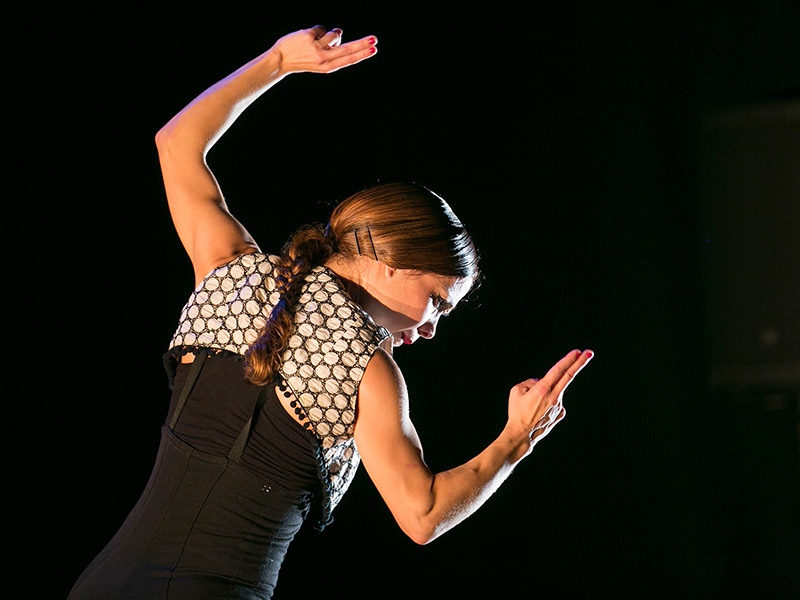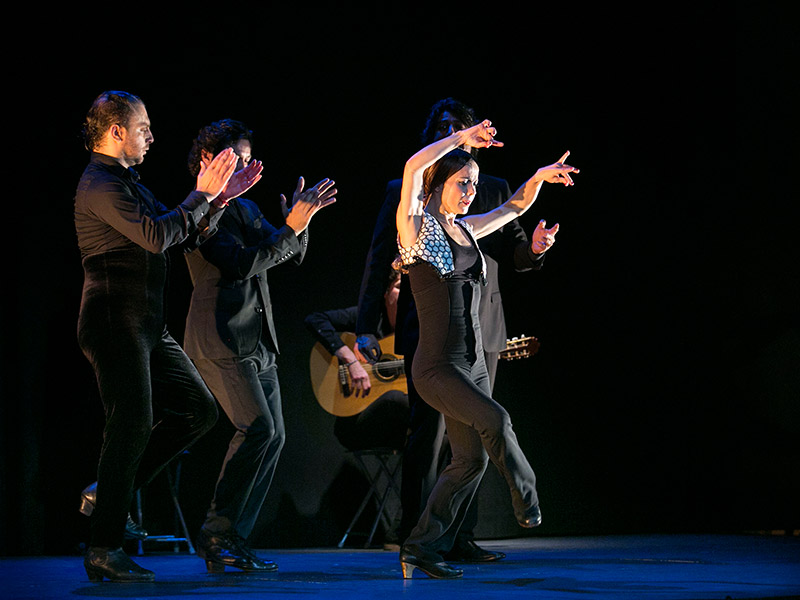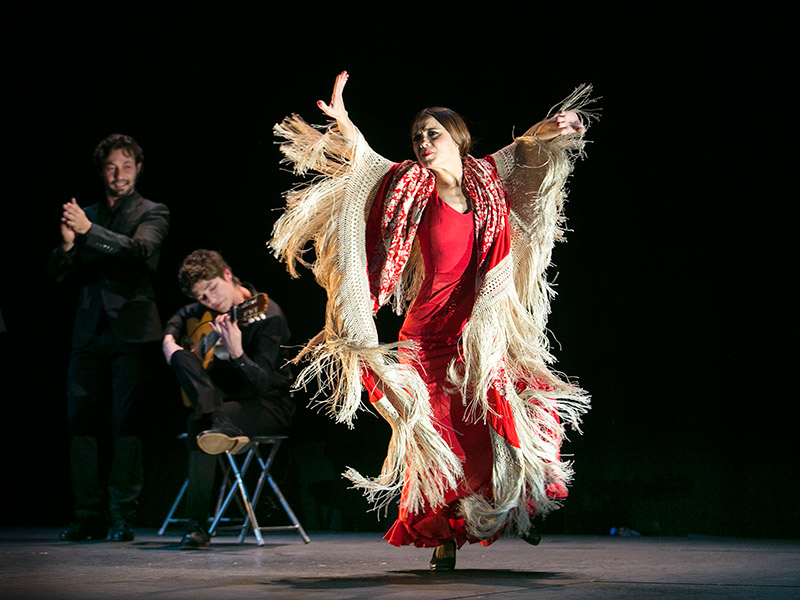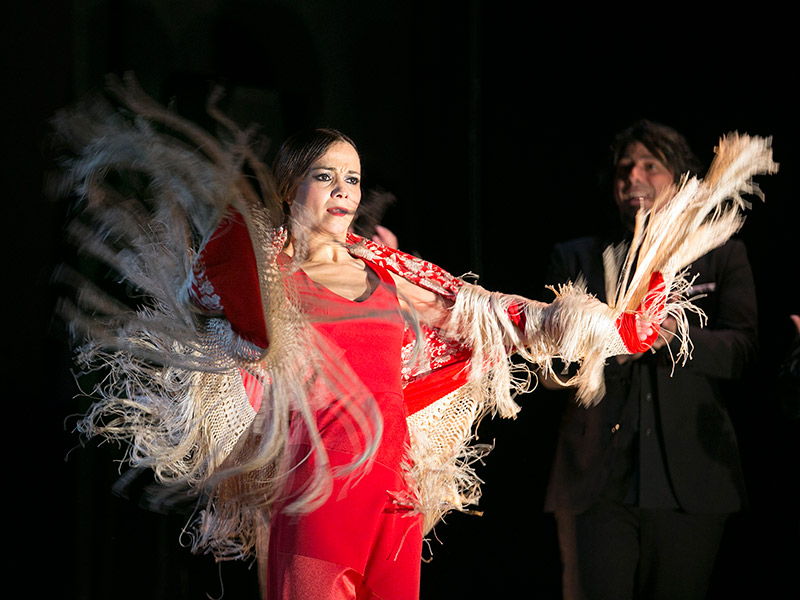 ---