Text: Sara Arguijo
Photos: Oscar Romero / La Bienal
Guitar: Manuel Valencia – Voice: Felipa del Moreno. Violin: Bernardo Parrilla. Percussion: Ángel Sánchez «Cepillo». Rhythm: Carlos Grilo, Manuel Salado, Diego Montoya, Juan Diego Valencia. Guest artist: Pastora Galván. Special collaboration (voice): Juan José Amador
Manuel Valencia, the guitar that sings
Ever since Manuel Valencia became the guitarist of choice to accompany singers such as Vicente Soto 'Sordera', Manuel Agujetas, Juana la del Pipa, his uncle Fernando Terremoto or, more recently, David Lagos and Jesús Méndez, flamenco fans have found sweet reminders in his music of how guitar-playing used to sound, while still managing to be completely current.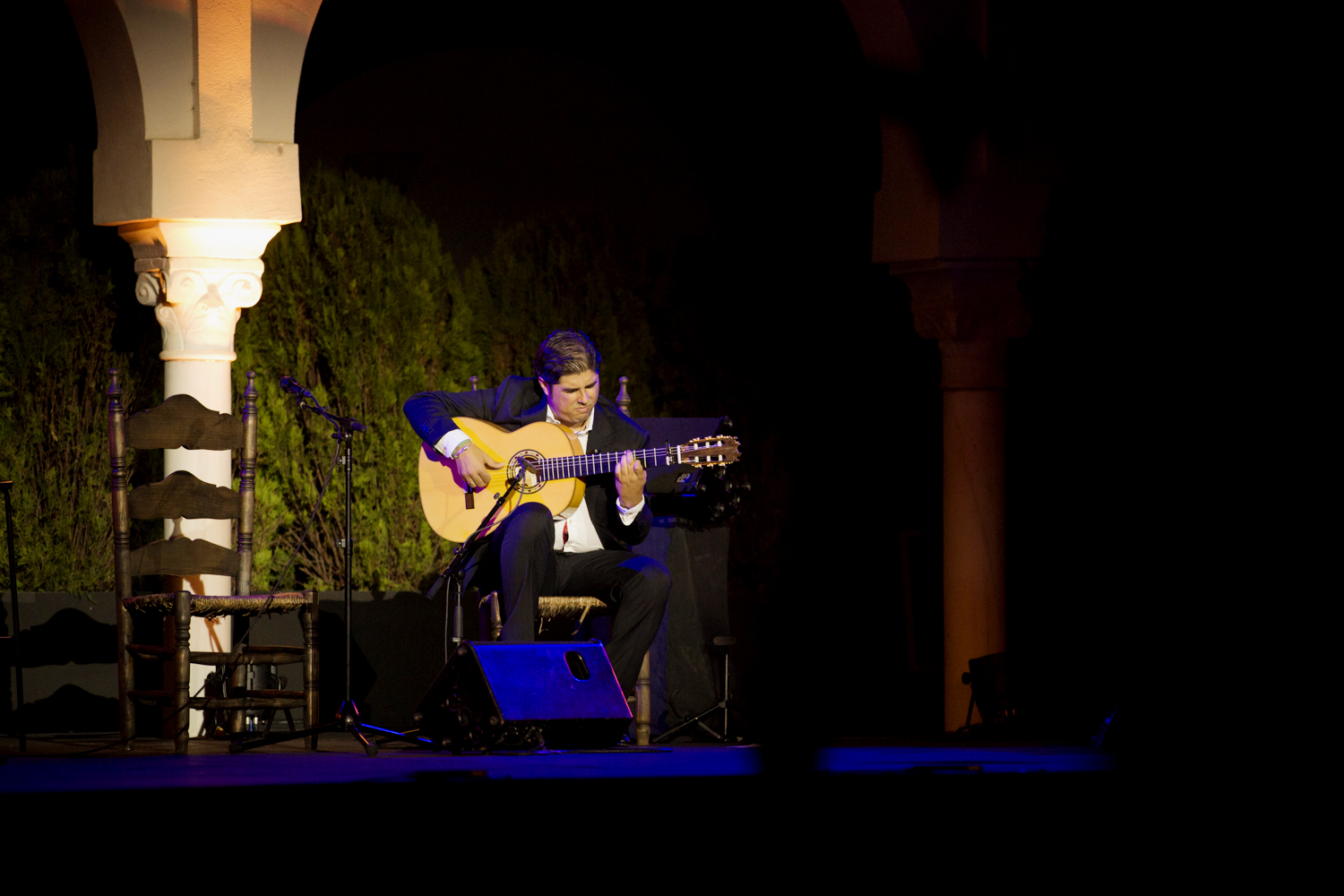 His clear vision, the sound of his guitar, the path he follows that pays little attention to fashion and the respectful attitude towards his instrument, soon made him a promising new talent who was offering something new for the current scene, a guitar steeped in tradition.  With this aura, the winner of the Giraldillo prize for best newcomer came to Santa Clara on Monday to present his first solo recording.
«Entre mis Manos» is a work in which freshness and knowledge can be found in equal amounts, aged with the dedication and detail that go into the sherries of his hometown.  A recital in which Valencia is able to transmit the whole Jerez essence without imitation, while avoiding clichés, demonstrating that there is a new Jerez with a different aroma.
His guitar is a singer.  So precise, and with so much rhythm it requires no voices because the singing comes from his hands.  His guitar-playing is serene, and deeply flamenco.  No one has any doubts about what he is doing, because Valencia sounds like what he is.  With gypsiness, sparks, with his head and his heart.
His bulerías triggers cheers of «ole!» with each variation, because in this form the guitarist is well-endowed.  But the musician also made an impression with «Velo en Flor», a minera-fandango with the violin of Parrilla, and the rhythmic accompaniment fit for the most demanding taste.  In alegrías, he strummed the strings as if he were picking up the train of a dress full of ruffles.  And the austere siguiriya had the humidity of a bodega.
Excellent accompaniment was provided by Juan José Amador for malagueñas, and Pastora Galván, impressive with her bulerías.  A concert to be enjoyed, by a flamenco artist who knows the territory well.  Now it remains to be seen where he takes us from here.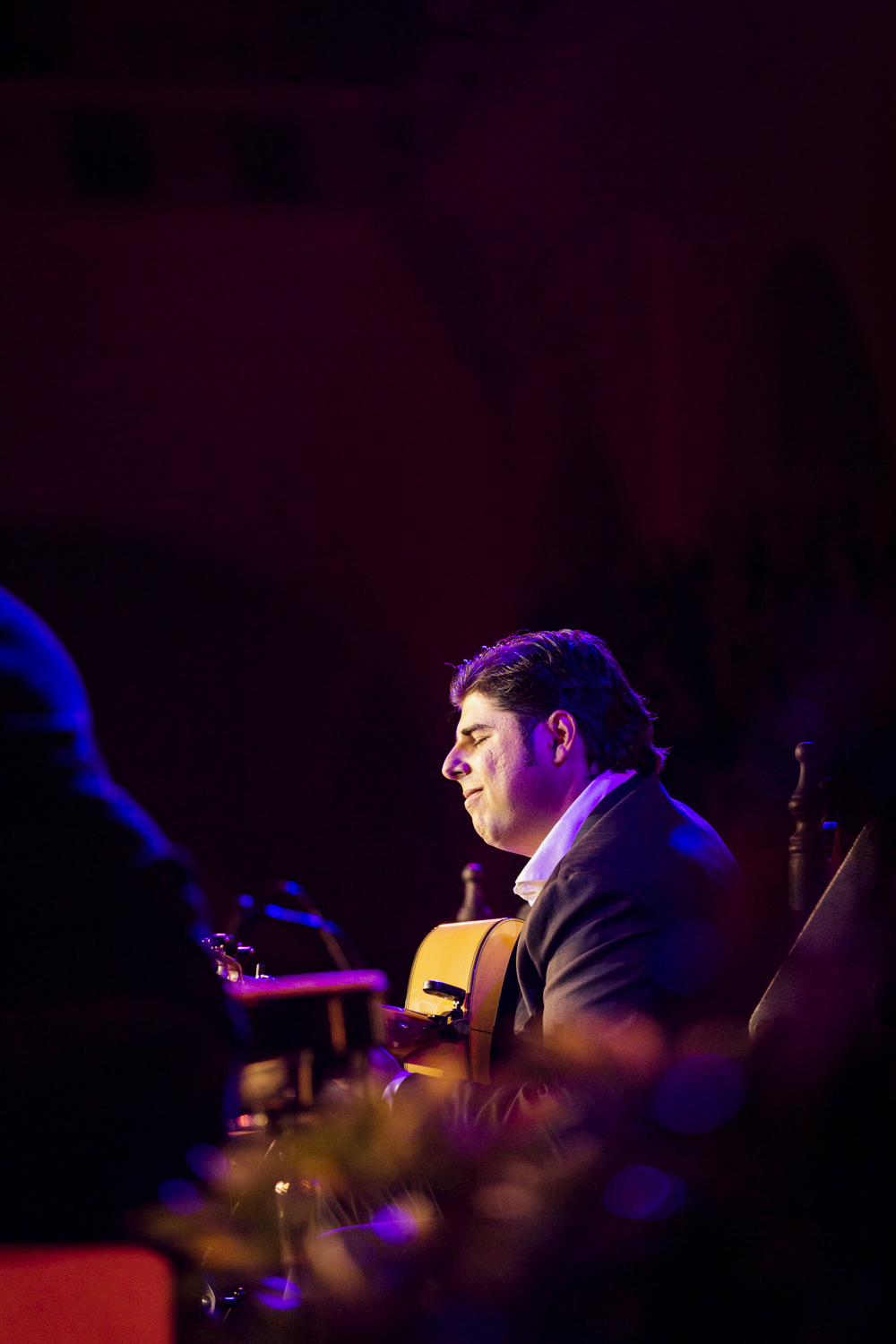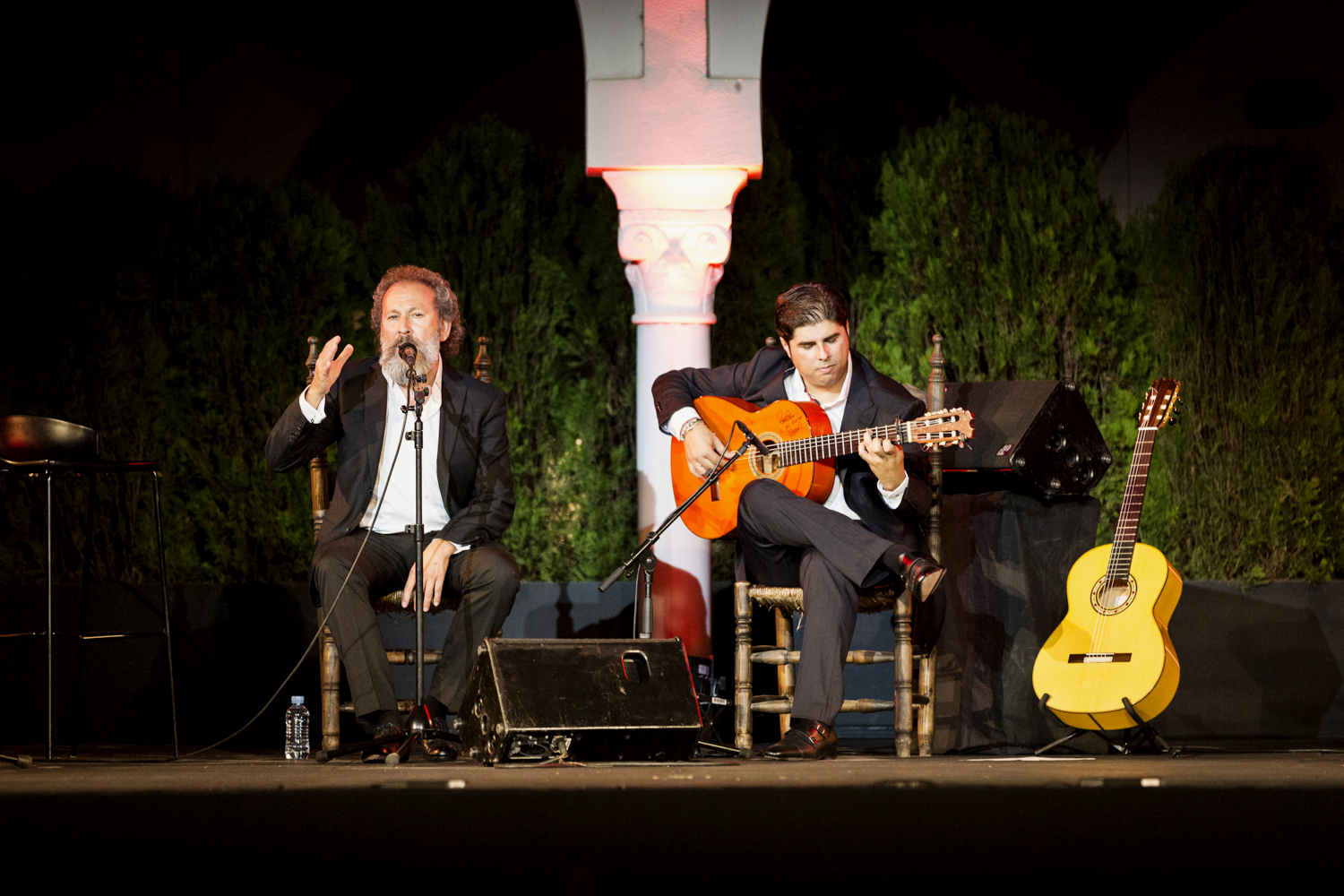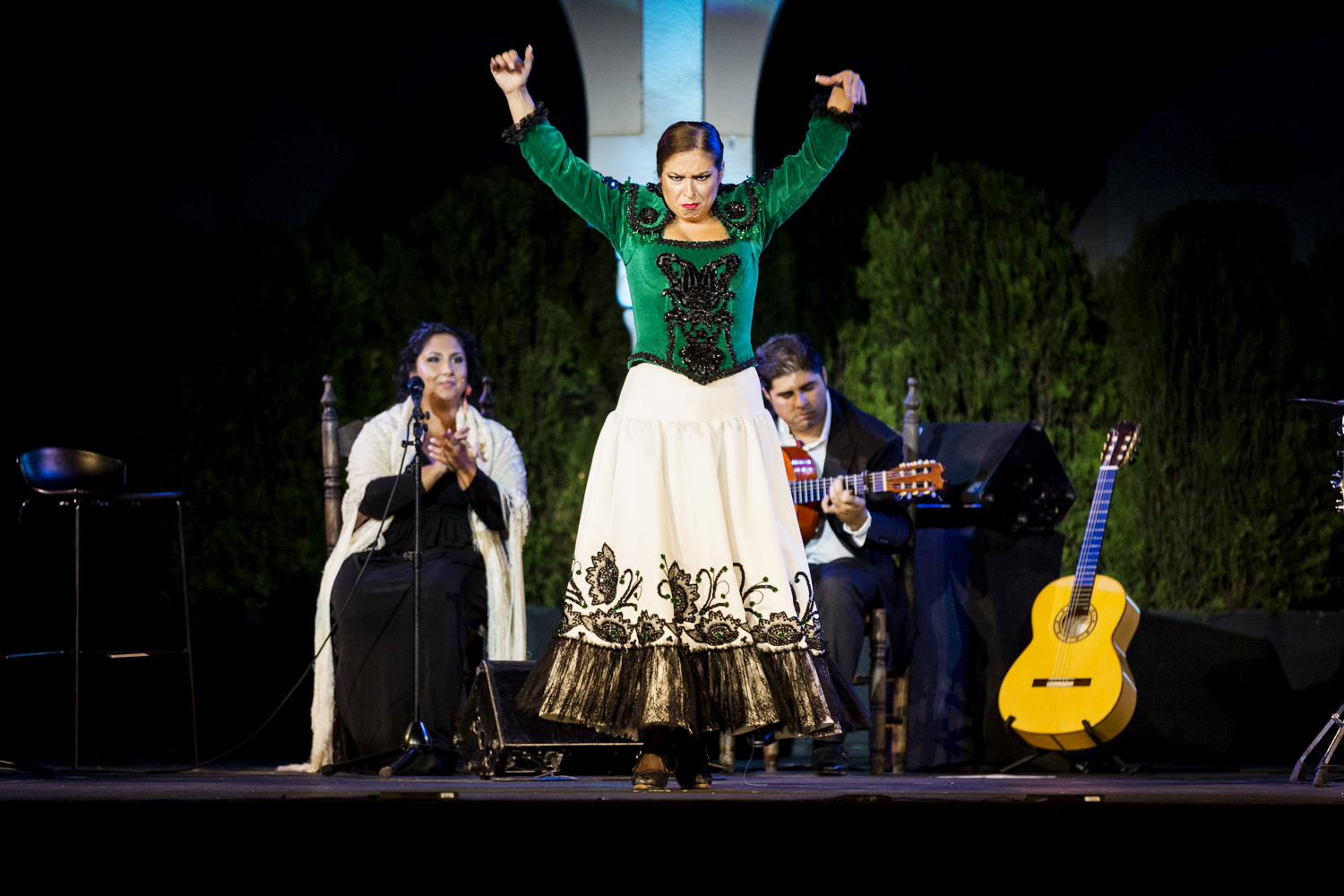 ---