Text: Estela Zatania
Photos: Ana Palma
XVIII FESTIVAL DE JEREZ
Eva Yerbabuena "Ay!"
Rosario La Tremendita "Fátum"
Saturday, February 22nd, 2014. Jerez de la Frontera
Special 18th Festival de Jerez – All the information

ROSARIO LA TREMENDITA "FÁTUM"
Sala Paúl, 7:00pm
The first performance of the second day of the Festival de Jerez took place at the Sala Paúl, a space normally reserved for experimental projects, young artists and in general anything that would not be suitable for the other venues.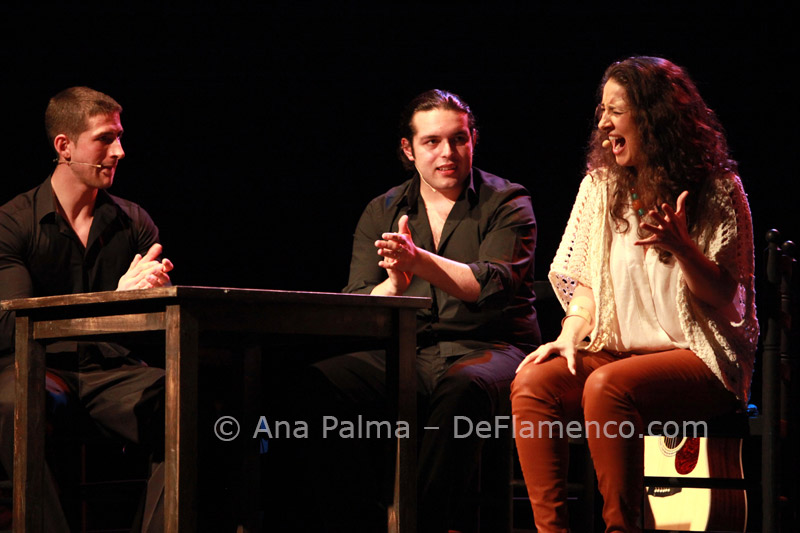 With the odd title "Fátum", also used by Shoji Kojima and Javier Latorre for their large format work performed Friday, although it was sheer coincidence, Rosario "La Tremendita" went to the Sala Paúl to present her new recording of the same title.  Some singers sing…better or worse…period.  La Tremendita conceptualizes her singing, while at the same time delivering it in a more or less recognizable form for the average flamenco fan.  Seated on a bar-stool, she accompanies herself on guitar, like a cabaret singer, and also sings to the piano of Cristián de Moret with the percussion and "noise" (that's how the program reads) of Pablo Martín Jones and the palmas of José Manuel Ramos "El Oruco" and Tremendito junior.  She is a singer-songwriter in the line of Mayte Martín, but with a somewhat different perspective.  The recital was a brave undertaking Rosario managed with surprising ease and maturity.  She sang some fine bulerías to the sole accompaniment of knuckle-rapping, and also interesting were tonás and siguiriyas from her neighborhood of Triana with subtle piano accompaniment.
---
EVA YERBABUENA "AY!"
Teatro Villamarta, 9:00pm
Dance: Eva Yerbabuena. Guitar: Paco Jarana. Cante: Enrique Extremeño, José Valencia, Juan José Amador. Violin: Nazar Yasmytskyy. Percussion: Antonio Coronel. Director, original idea and choreography: Eva Yerbabuena. Music director: Paco Jarana.
Eva Yerbabuena, one of today's most beloved and admired interpreters of flamenco and contemporary Spanish dance, returned Saturday night to the Villamarta Theater.
On this occasion she came with no corps de ballet whatsoever, in fact, she offered an impressive one-woman show of nearly an hour and a half with very little rest.  This work called "Ay!" is completely black in the most literal sense of the work, not one drop of color, although it benefits from intelligent lighting that allows us to see Eva's dancing without problem (it sounds absurd, but all too often we see shows where the desire to show blackness makes it difficult to see the main dancers).
Yerbabuena the dancer has two well-defined registers.  There is the Eva who delivers an absolutely irresistible and very flamenco way of dancing, despite a certain lack of spontaneity, brilliantly stylized and personal, with all the elements that scream "ladies and gentlemen, flamenco here!"  There, there's the alternative Eva.  The one who inhabits a grim Teutonic zone so vast it deserves its own postal code.  She herself seems to allude to this zone when she speaks of the creative process that went into the work we saw last night: "…I go into the studio with no preconceived ideas".  That rejection of format, which obviously includes the forms of flamenco (although it must be a challenge to put flamenco aside, however briefly), is what brings out the alternative Eva.  A tortured being, emotionally challenged, unable to laugh, lost in the time-space continuum looking for a painless way out that quite simply does not exist.  In a certain sense, it is the antithesis of flamenco, or at least of the Andalusian way of being which so defines flamenco.  It is the inability to overcome her fear of living.
These difficult cathartic moments tend to be expressed towards the beginning of Eva's works…slowness, silence…(you glance at your watch)…mind-numbing repetitive movements…  It's not a lot of fun for most people, and someone always gets up and leaves.  But we had the wonderful reward of first-class back-up musicians in the form of singers Enrique Extremeño, José Valencia and Juan José Amador, who also offer cante solos that are far more substantial that mere fill-in, the guitar (and music), always wonderful, of Paco Jarana, the original intelligent percussion of Antonio Coronel and the tasteful violin of Nazar Yasmytskyy. 
When Eva puts on a little apron with black polka-dots, Valencia sings tangos de Triana that melt into bulerias, and you're no longer looking at your watch.  A stylized taranto and siguiriyas with shawl round out the show nicely.
---
CARMEN AMAYA. CIEN AÑOS Y UN DÍA DE BAILE
Sala Paúl, 12 midnight

Since we now know the legendary dancer Carmen Amaya was born, not in 1913 as originally believed, but in 1917, we're looking at four years of "centennial" tributes.  This particular presentation from the admirable journalist Manuel Curao which he himself described as a "live documentary", is precisely that.  Narration, video samples of the dancer, a rundown of her biography, fragments of interviews, etc., with the objective of remembering and honoring the dancer.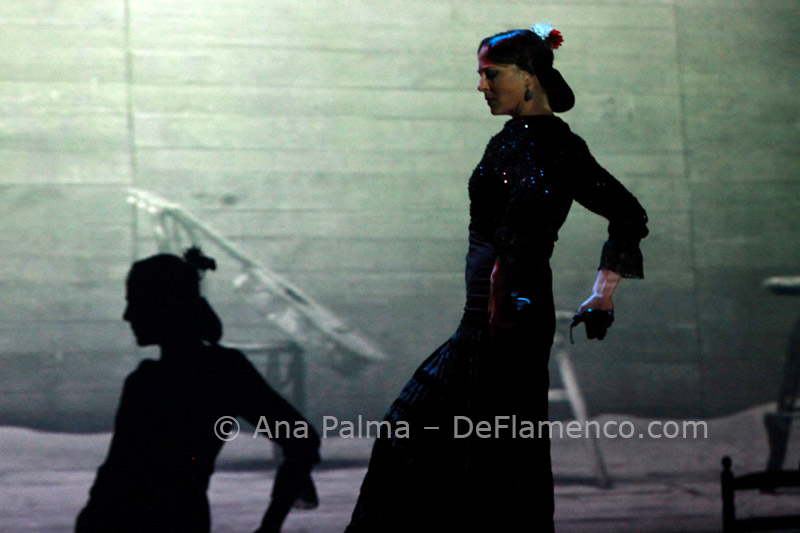 Three dances interpreted by Lucía Álvarez "La Piñona" were shoe-horned in to break up the narrative.  The 2011 winner of the Desplante prize does not reflect the forms of Carmen Amaya, but her dancing, with the cante of Moi de Morón and guitarist Miguel Pérez was not unpleasant.
More dancing rounded out Saturday evening at the peña La Bulería with young rising star Gema Moneo and the singing of Juanillorro, Joaquín Marín and Luis Vargas "El Mono", with the guitar accompaniment of Jesús Agarrado.
---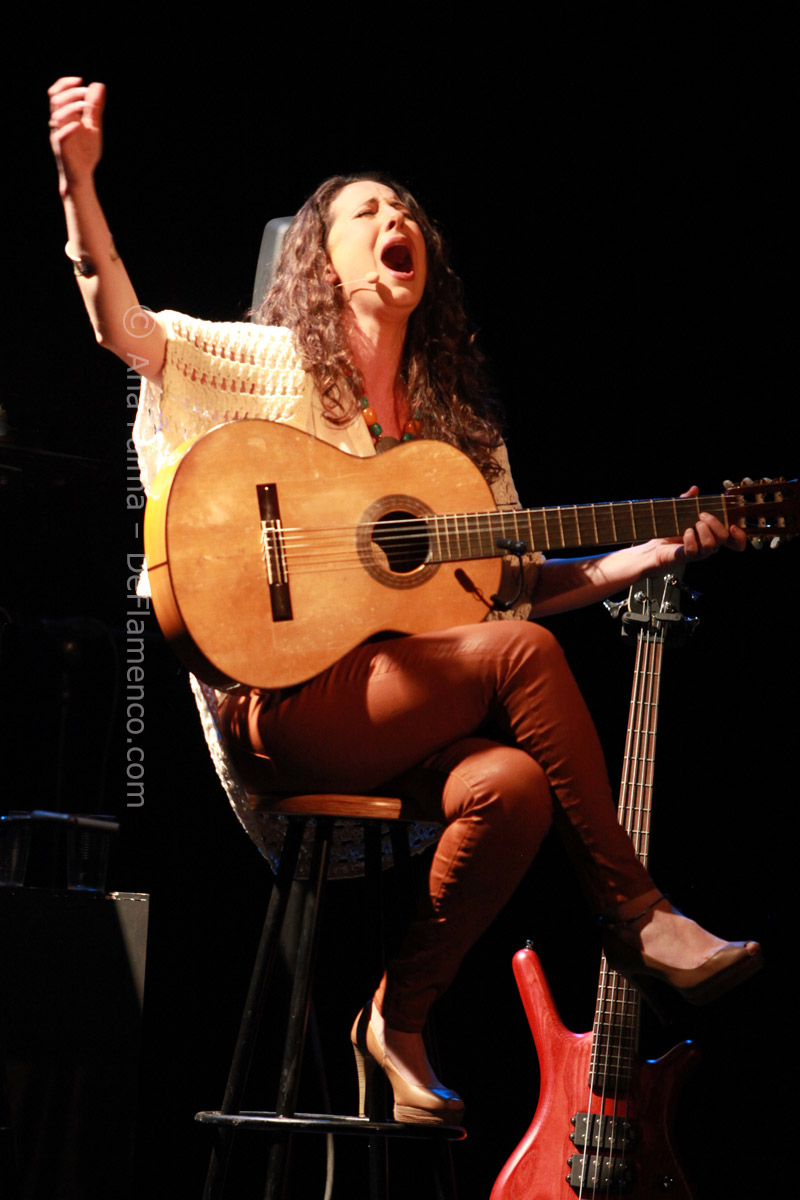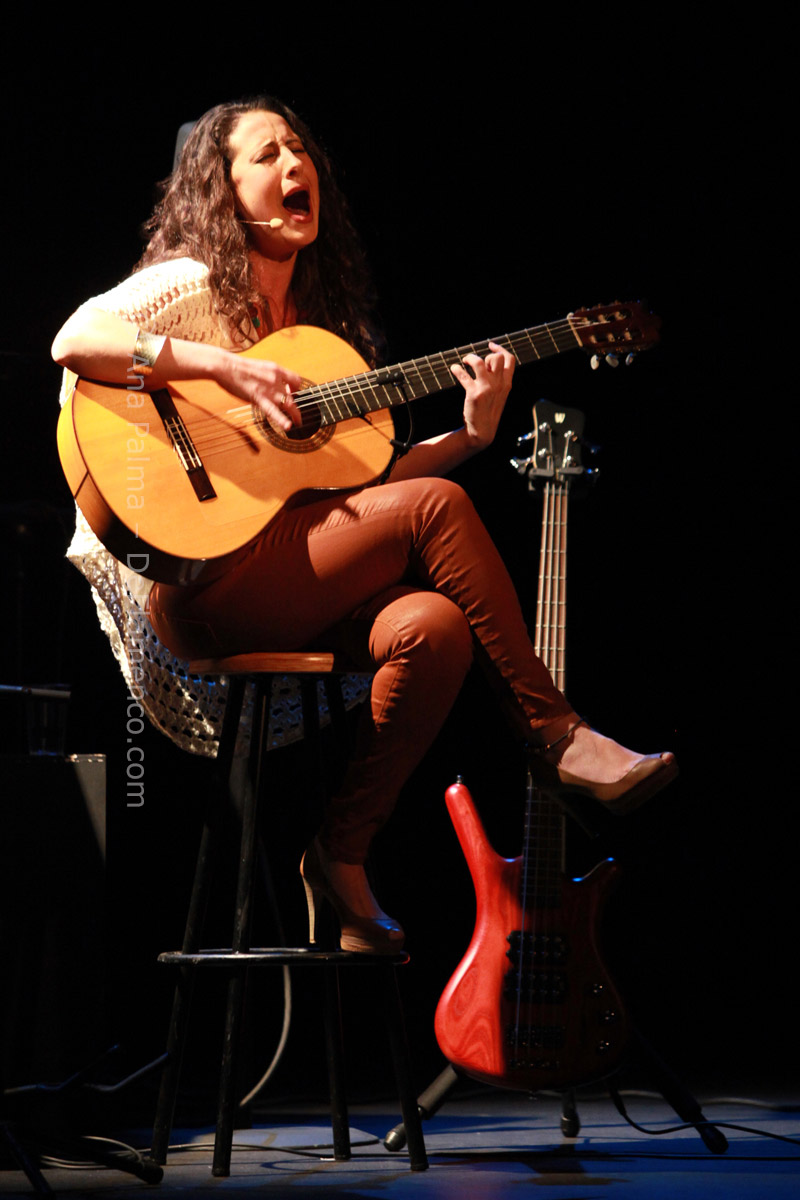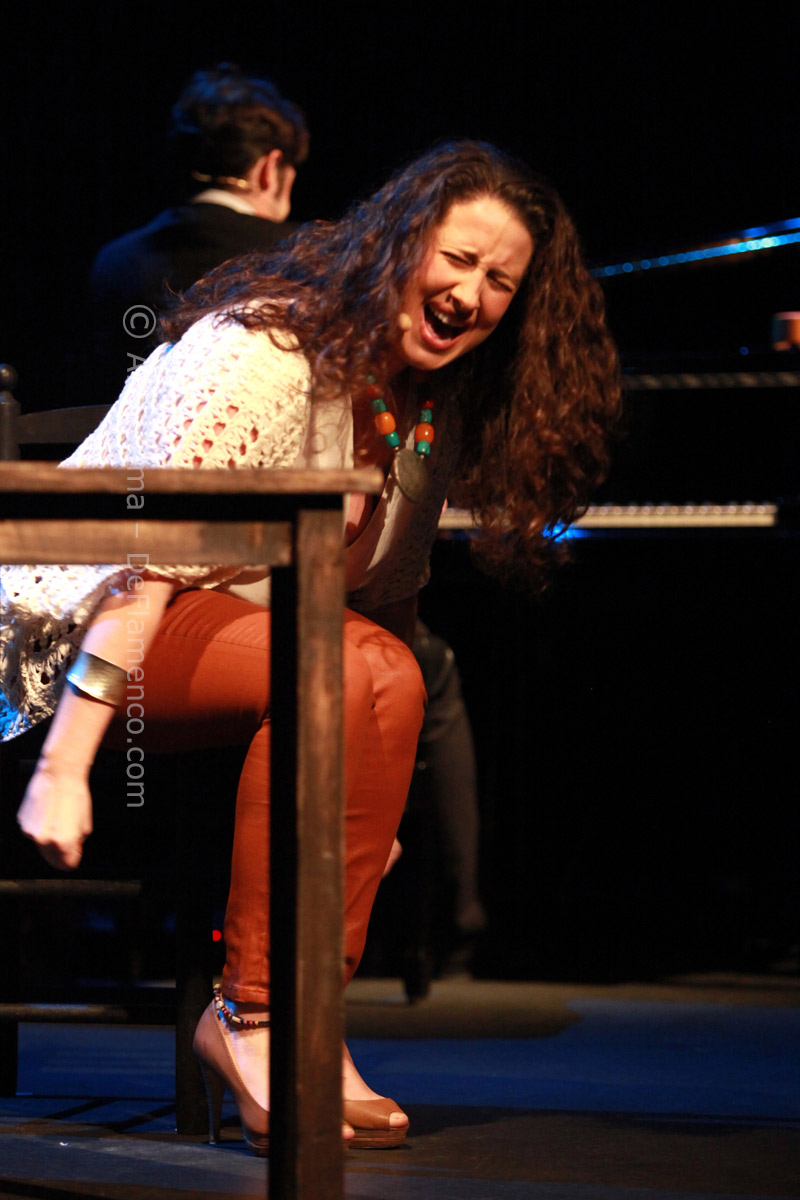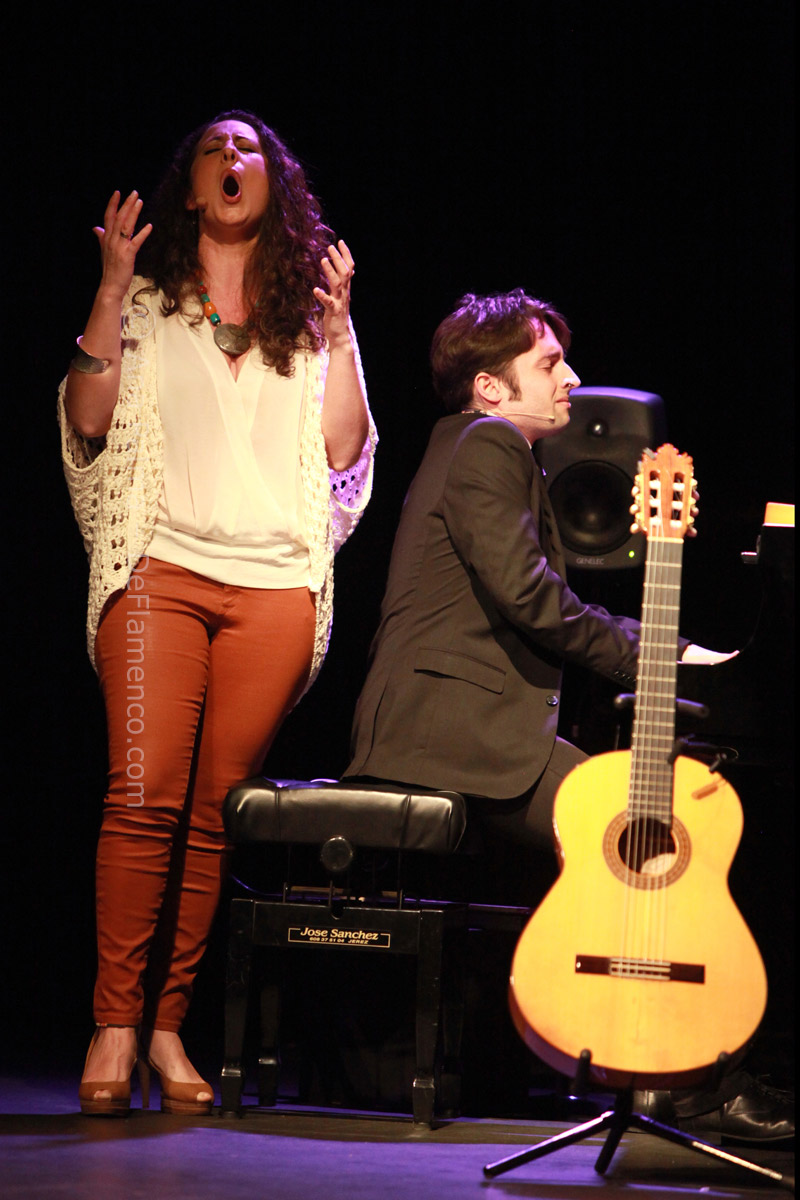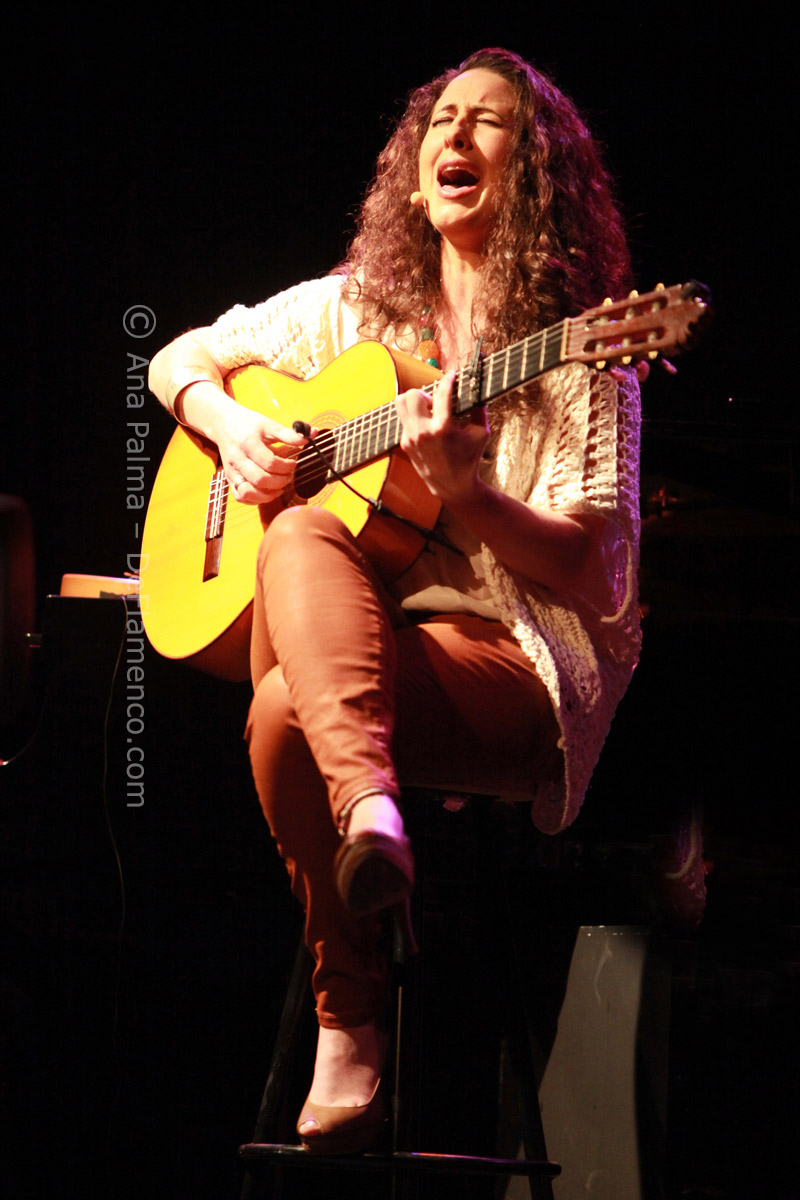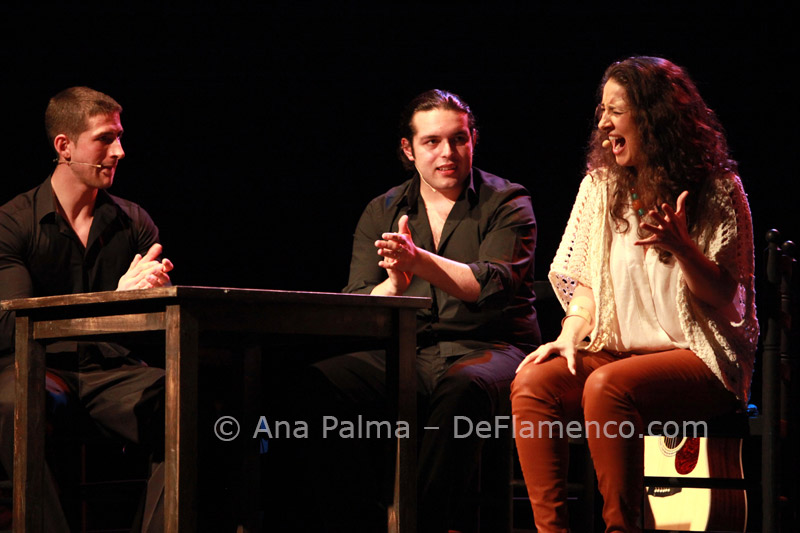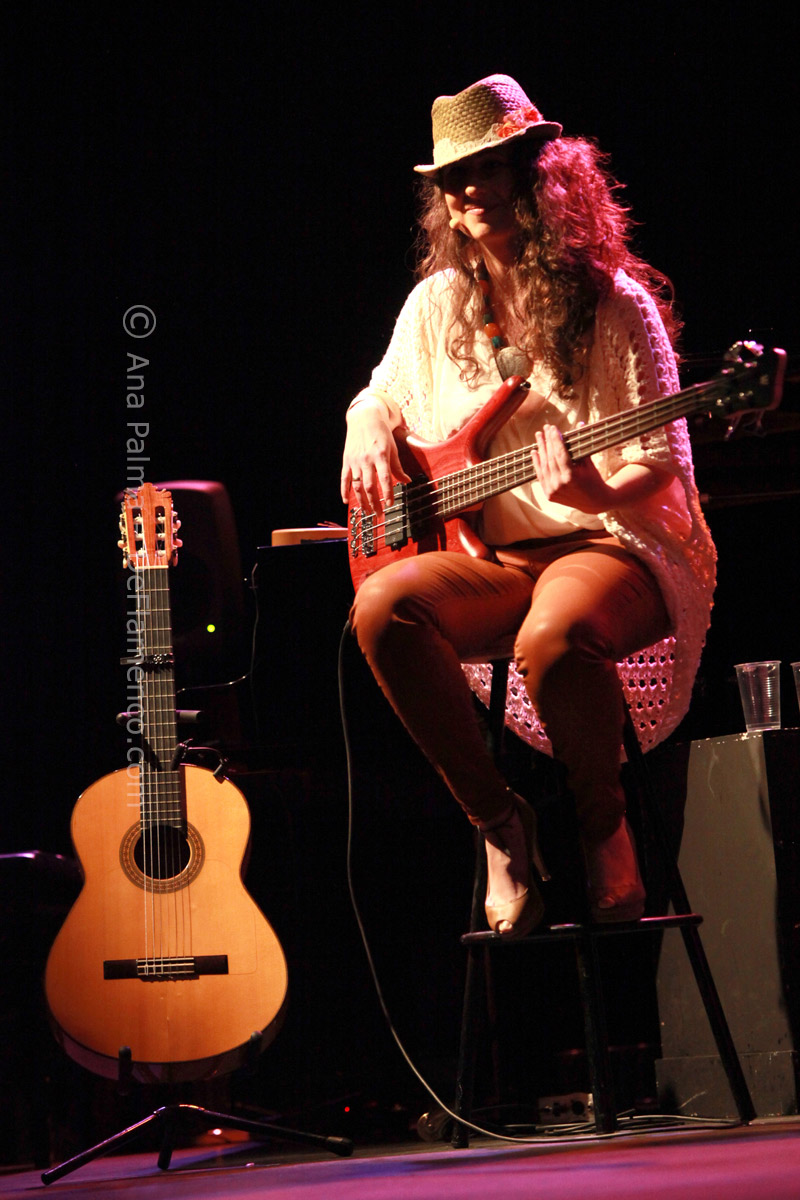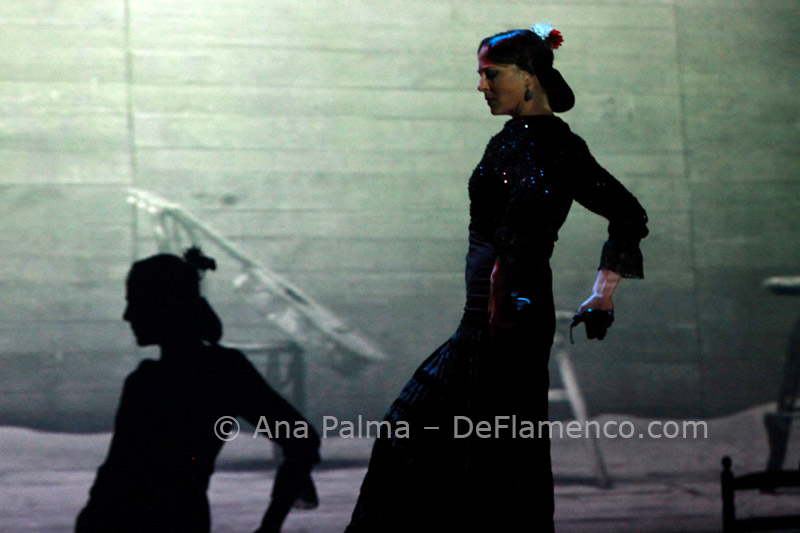 Carmen Amaya 100 años y 1 dia – Festival de Jerez
Eva Yerbabuena -Ay! Festival de Jerez
Rosario La Tremendita – Festival de Jerez