Text: Estela Zatania
Photos: Ana Palma
XVIII FESTIVAL DE JEREZ
Antonio Canales, Carlos Rodríguez, Karime Amaya, Jesús Carmona "GALA FLAMENCA"
Carlos Carbonell "8 códigos"
Sunday, February 23rd, 2014. Jerez de la Frontera
Special 18th Festival de Jerez – All the information
ANTONIO CANALES, CARLOS RODRÍGUEZ, KARIME AMAYA, JESÚS CARMONA "GALA FLAMENCA"
Teatro Villamarta, 9:00pm
Dance: Antonio Canales, Carlos Rodríguez, Karime Amaya, Jesús Carmona, Lucía Campillo, Carmen Coy. Cante: Rocío Bazán, Antonio Campos, Ismael de la Rosa. Guitar: Paco Cruz, Daniel Jurado. Violin: Román Gottwald. Percussion: Miguel El Cheyenne. Choreography: Ángel Rojas, Antonio Canales, Carlos Rodríguez, Karime Amaya, Jesús Carmona, Manuel Liñán (caracoles). Director: Ángel Rojas.
Sunday evening at the Villamarta Theater in Jerez, a gust of flamenco freshened up the stage with big talents, lots of compás and no shortage of art.  "Gala Flamenca" is the simple and descriptive title of this "work" produced Flamenco Festival, which is not actually a work in the current sense of telling stories or expressing concepts.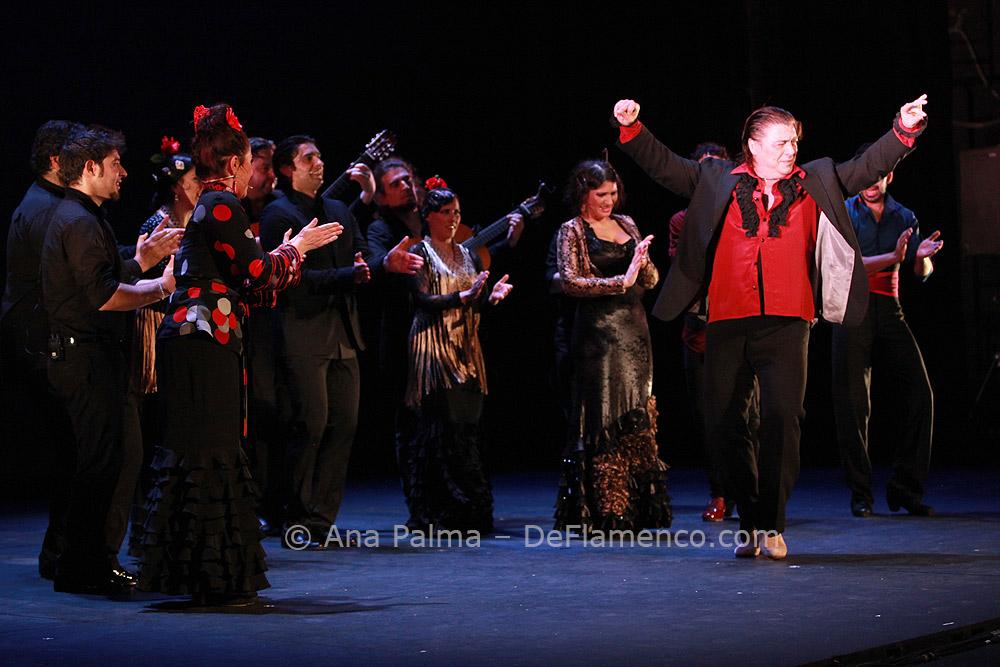 Nor is it a show of "many styles" as stated by the main dancer Antonio Canales who will forgive my contradicting him.  Nor do you have to study the program to "understand" it.  This is a show of one single style, flamenco, product of the natural evolution that has always been going on, despite fusionists, purists and other ists.
Antonio Canales is today one of the grand veterans and stars of flamenco dance.  He is also a media personality who triggers every sort of reaction, both in the personal and artistic realm.  But the effusive ovation that rose from the audience when he appeared on stage, reflects something much more essential than ladies' magazine curiosity.  He has presence.  He is charismatic, impulsive, creative and devastatingly flamenco.  He is the force that moves the show.
Snippets of cante and dance without music make for a fine presentation; so few artists have preserved the custom of beginning with a presentation number, always so welcome.  Carlos Rodríguez danced soleá por bulerías with his style half-way between academic and spontaneous, and you begin to notice the excellent lighting design.  The same could not be said of the deficient amplification that nearly ruined some of the best moments of the show.
A dance titled "TrillA7" [sic] is a free-form and bulerías creation interpreted by Jesús Carmon and Lucía Campillo; an excellent duet that gives new meaning to coupled flamenco dancing, so in need of being reinvented.
The entire group came on stage to back up "Tangos de la Chumbera" danced by Canales whose relationship with Granada goes back many years to his collaboration with Mariquilla, and it shows.  He does with four-by-four rhythm, what many don't manage with the twelve-beat compás.  Granada singer Antonio Campos rounds things out perfectly.  After this powerful dance of Canales with the group, suddenly the curtain comes down for an unexpected and unannounced intermission.
When we return to our seats, we're treated to caracoles, the dance that is, by the three women in electric red batas de cola with matching fans and shawls.  "Flamenco for tourists" the avant-garde set would say, while others would call it a feast for the eyes, fresh and up-to-date, a perfect jewel.  Following this, more cantiñas with Jesús Carmona, a fine young dancer who only needs to turn down the intensity a smidgeon to have a shot at greatness.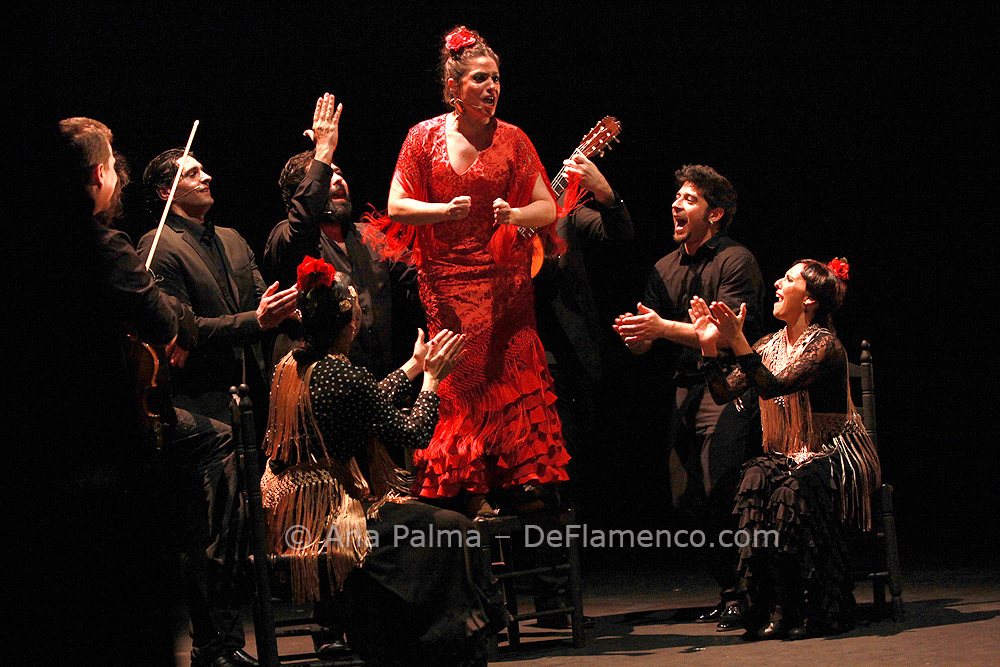 Málaga singer Rocío Bazán interpreted a selection of classic cuplé with her vibrant young voice, and the last dance before the fiesta finale with the entire company was siguiriyas, interpreted by the fascinating Karime Amaya, Canales' young discovery who is fulfilling expectations.
---
CARLOS CARBONELL "8 CÓDIGOS"
Sala Compañía, 7:00pm
At seven in the evening at the Sala Compañía dancer Carlos Carbonell presented his "8 Códigos".  The special collaboration of Ana Salazar in dance and vocals, occupied much of the first part of the show, beginning with malagueña and abandolao.  Another guest artist, Javier Latorre with his classic farruca was one of the most interesting points.  The very competent Carbonell danced siguiriya which gave way to the opposite register of guajira where Salazar showed she's more of a dancer than a singer.  Cantiñas and fiesta wound things up after the farruca.  Cante was supplied by Emilio Florido, and Miguel Pérez was on guitar.  The work benefitted from the choreographies of Marco Flores, Olga Pericet, Charo Cruz, Javier Latorre and Carbonell himself.
---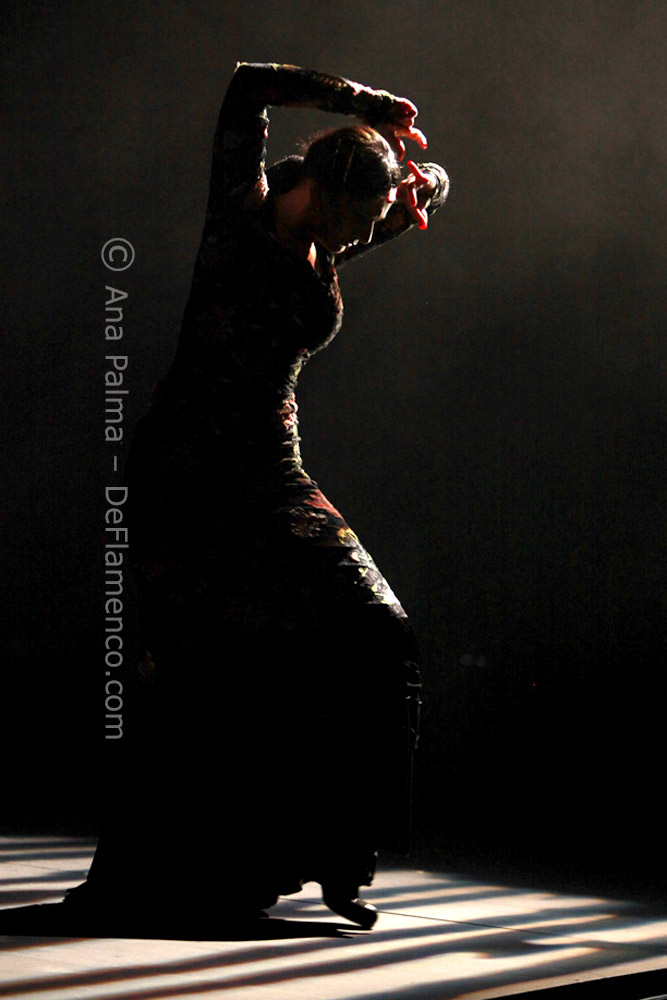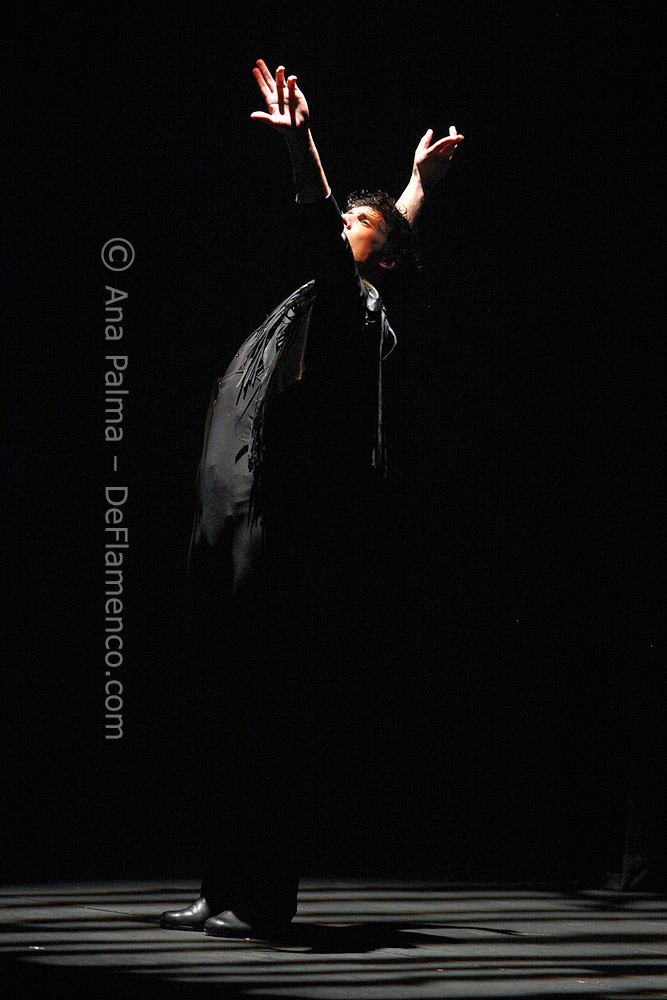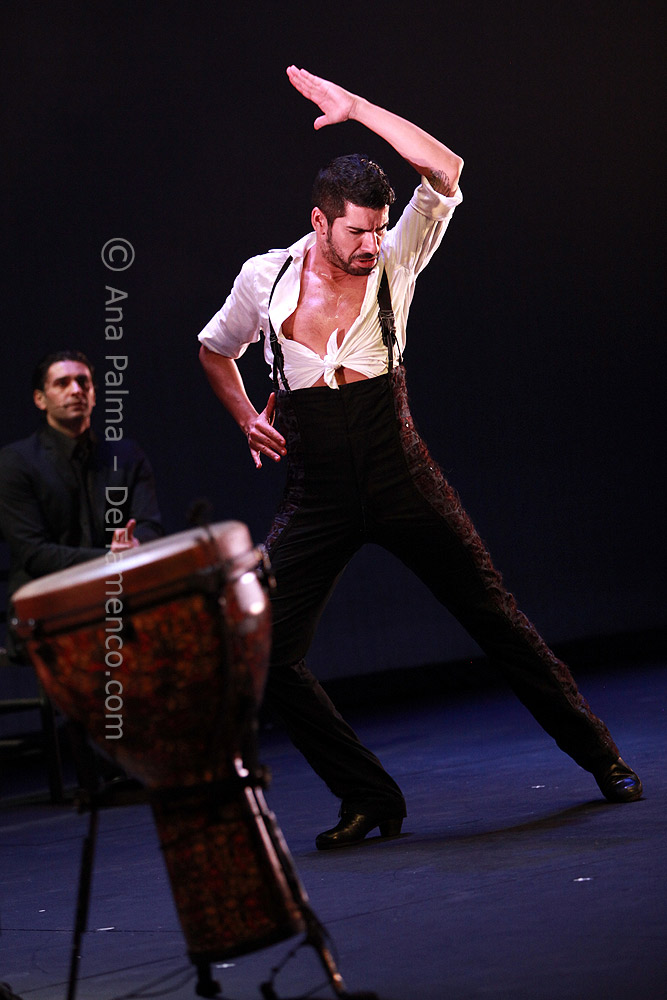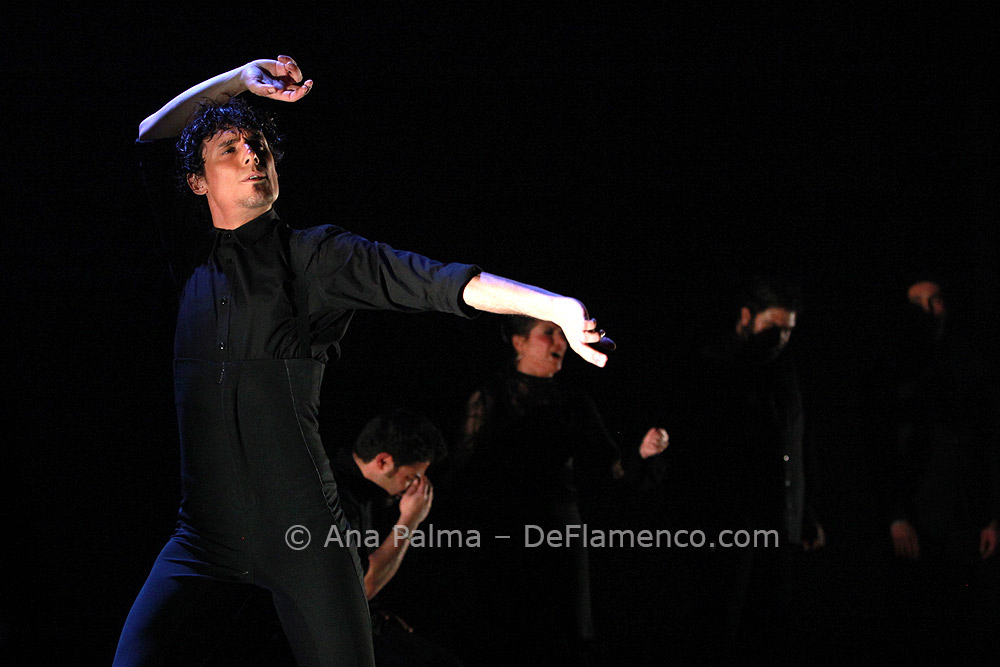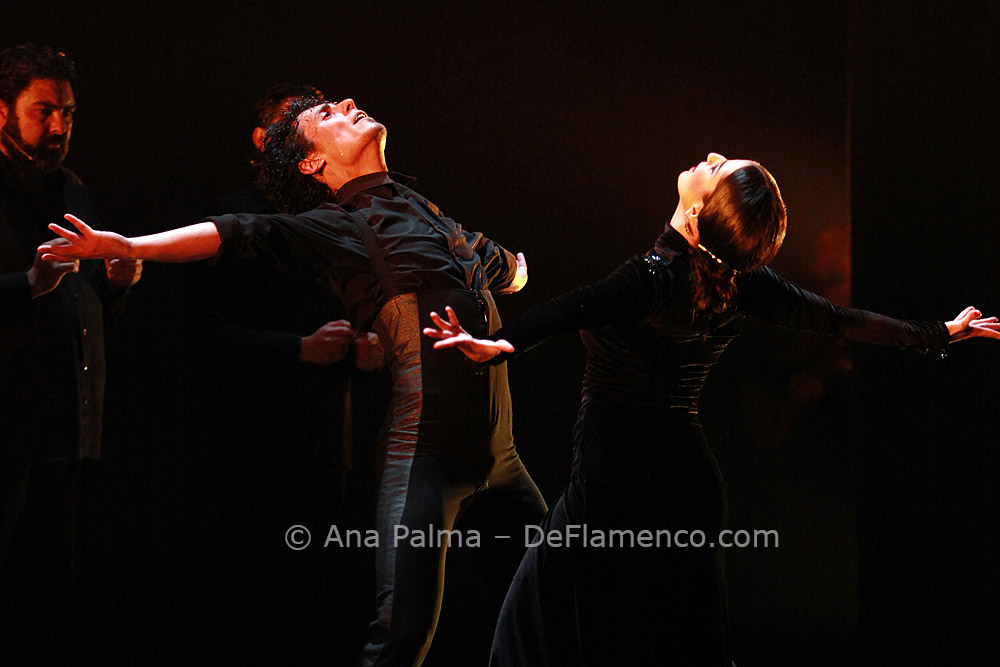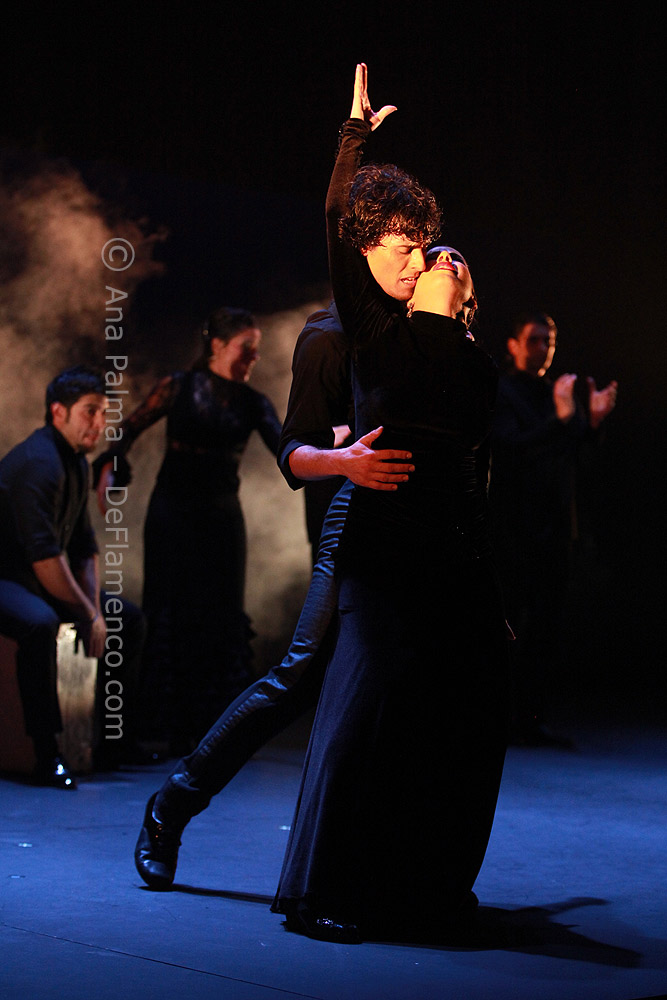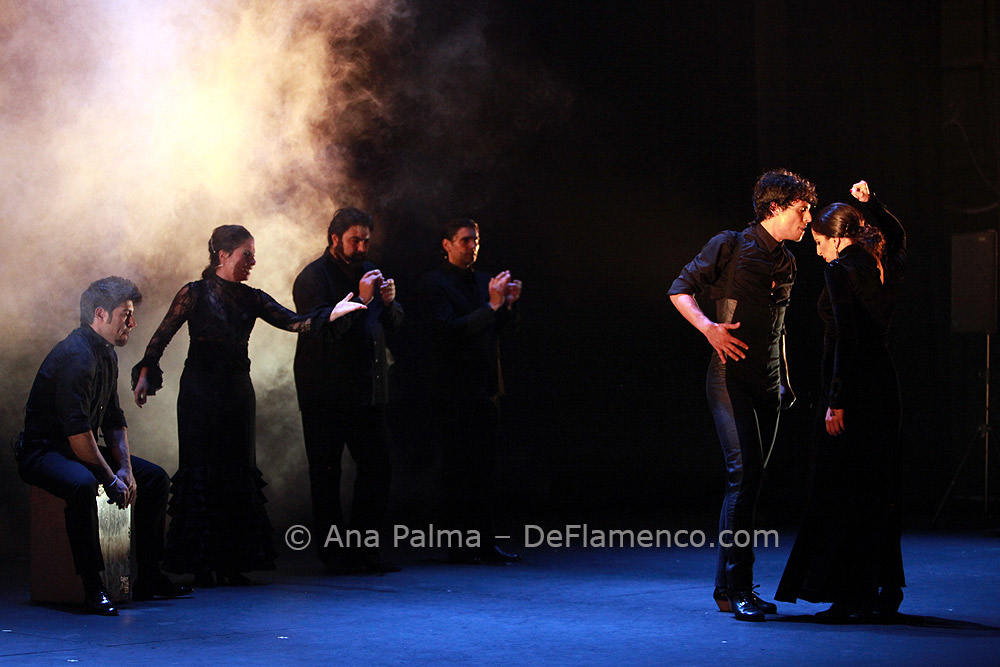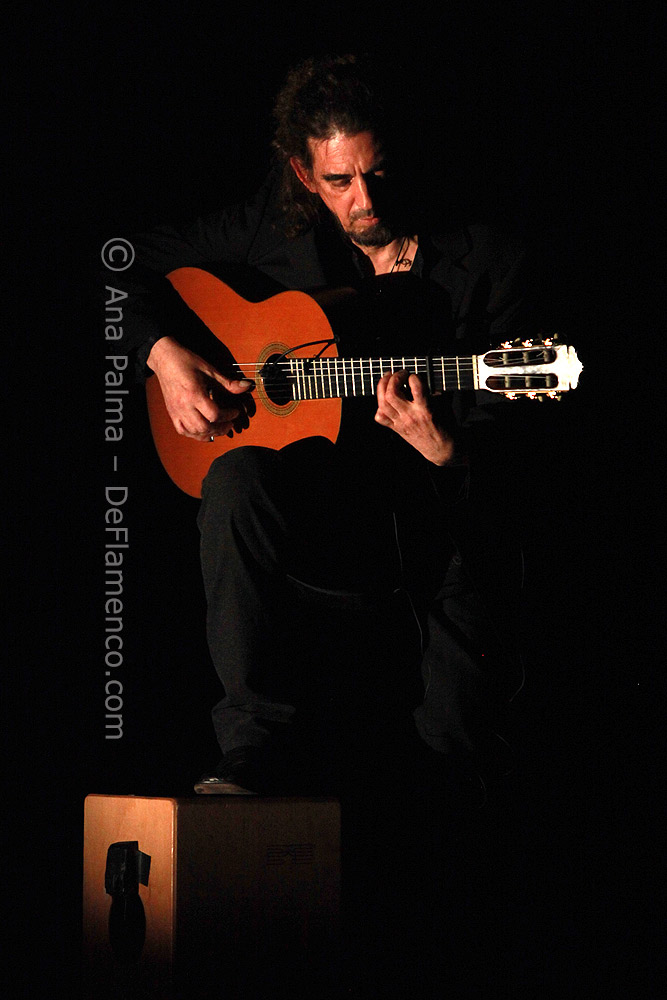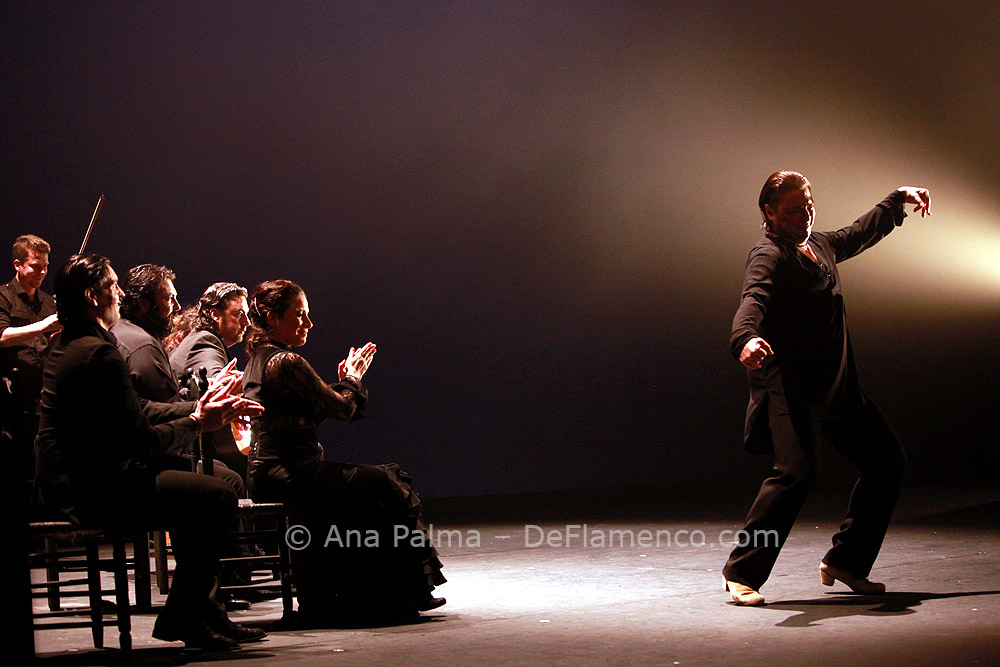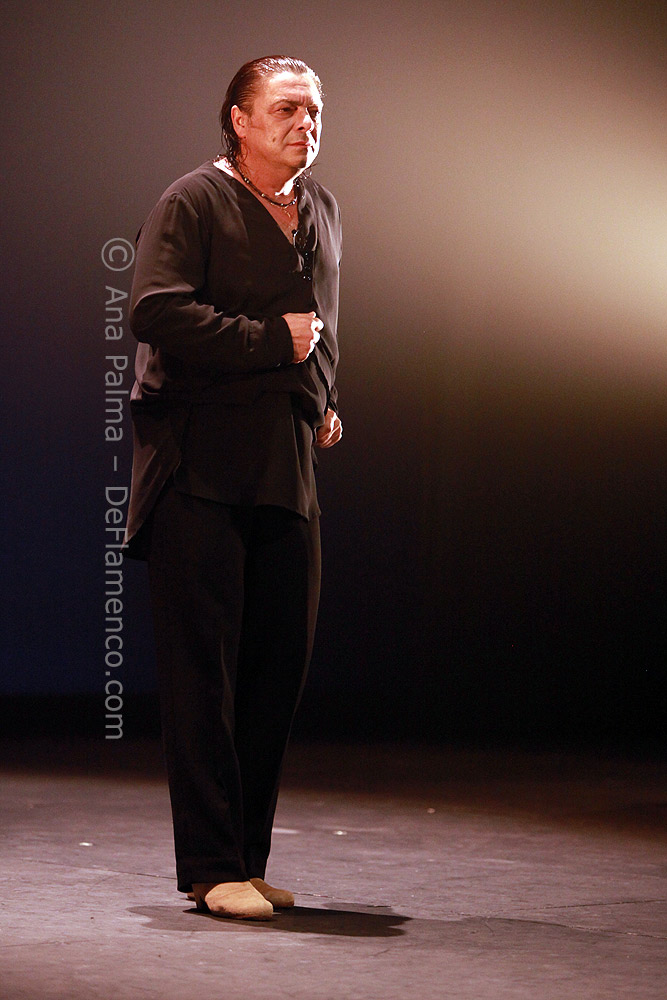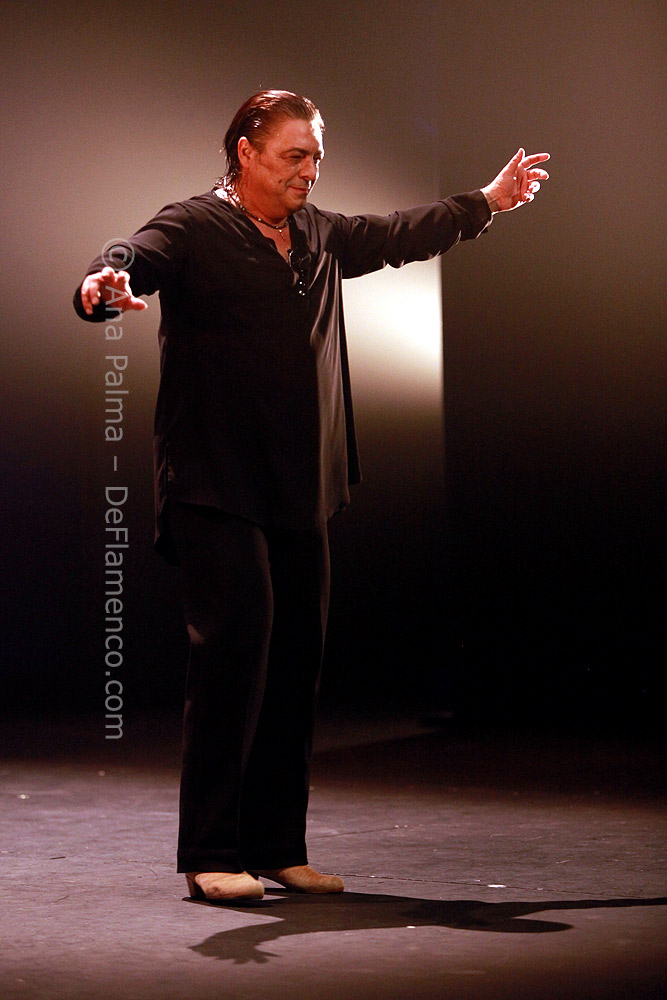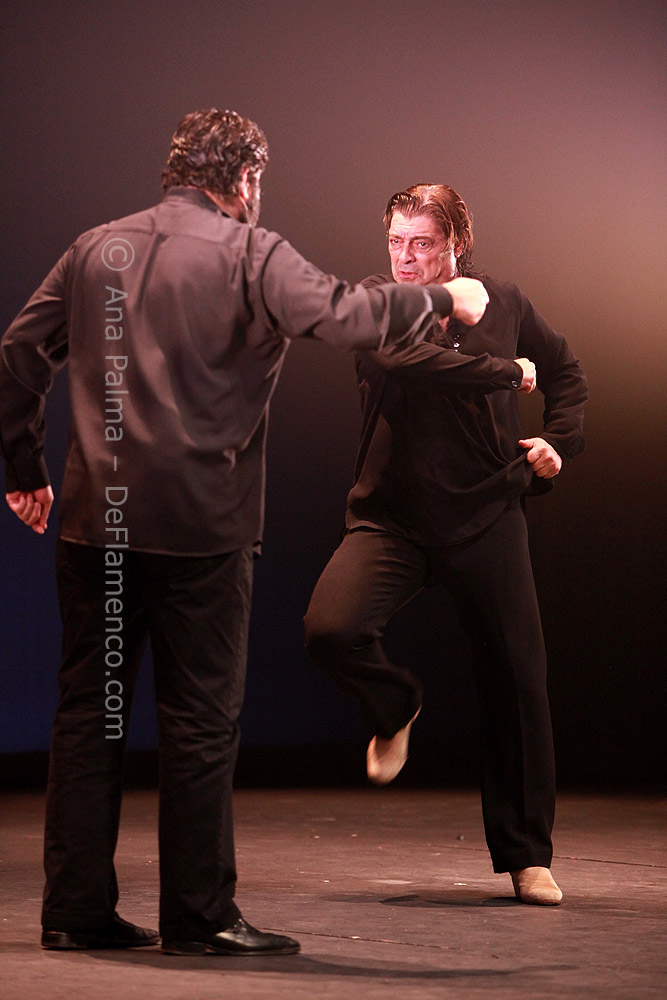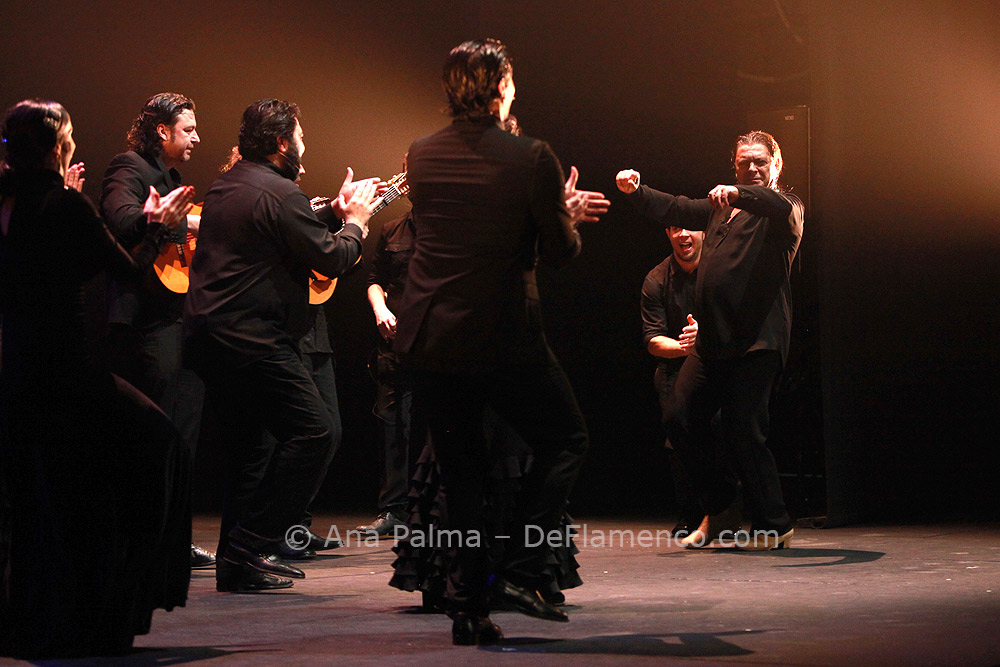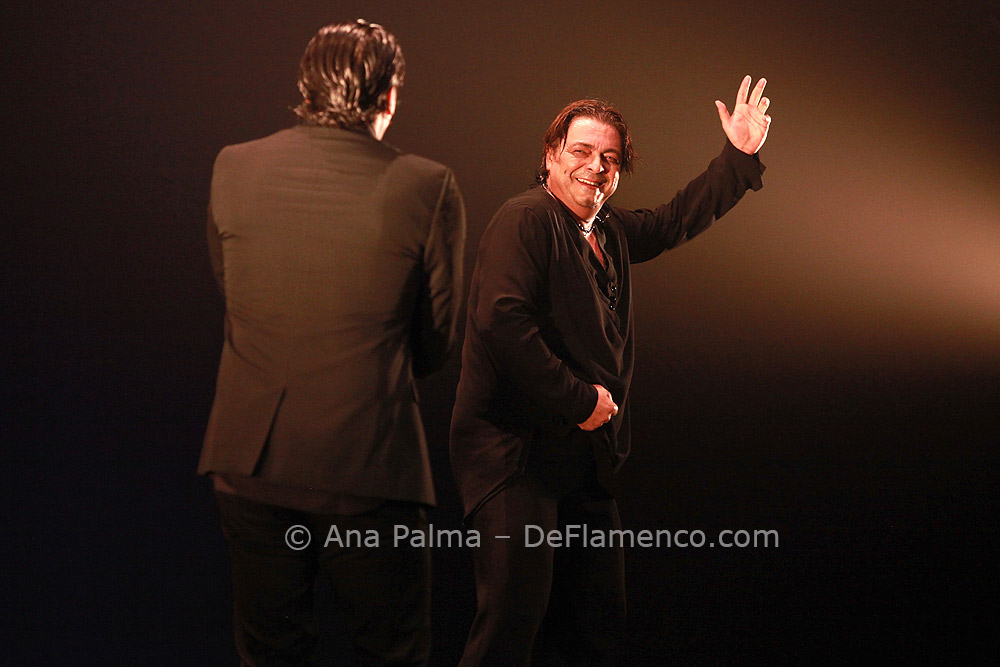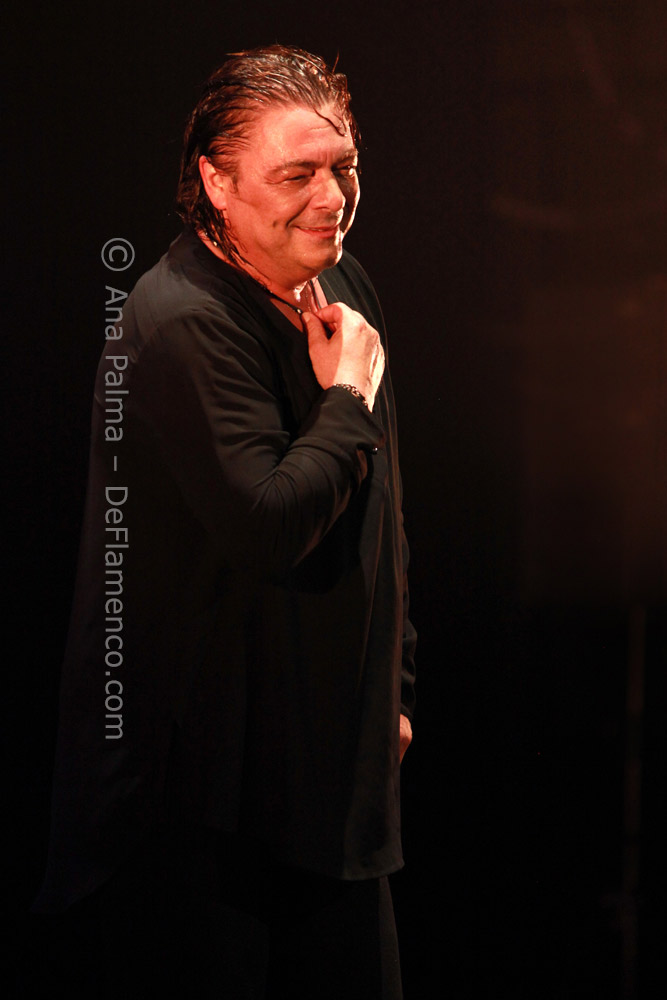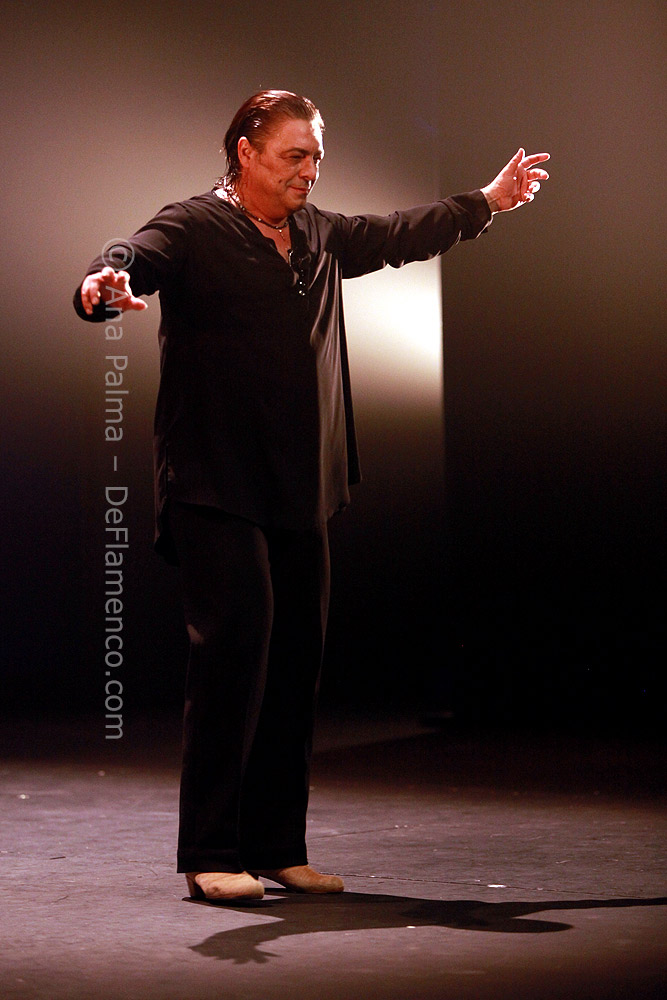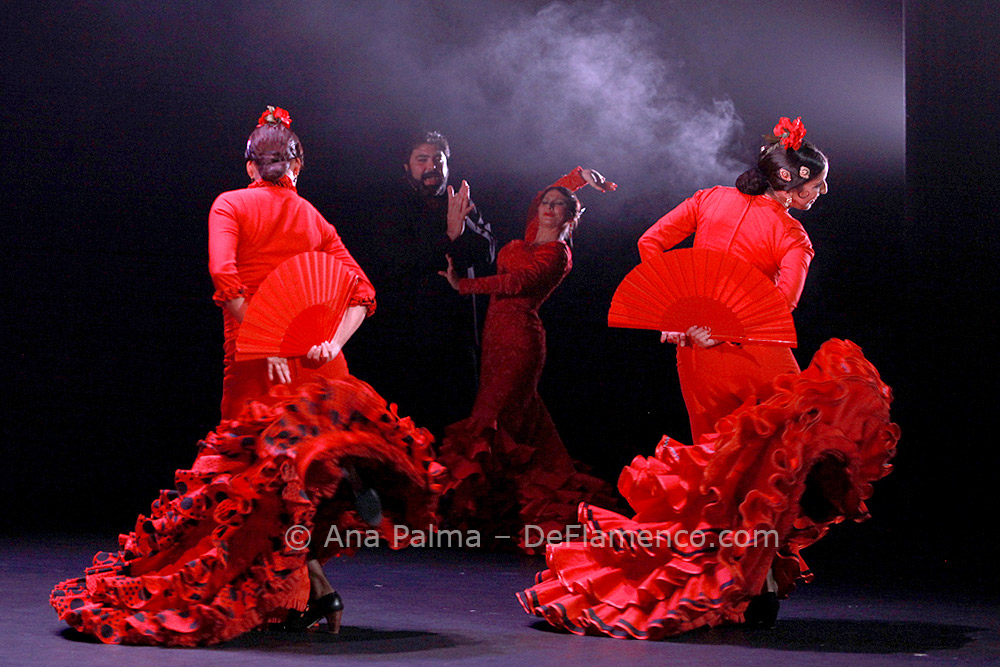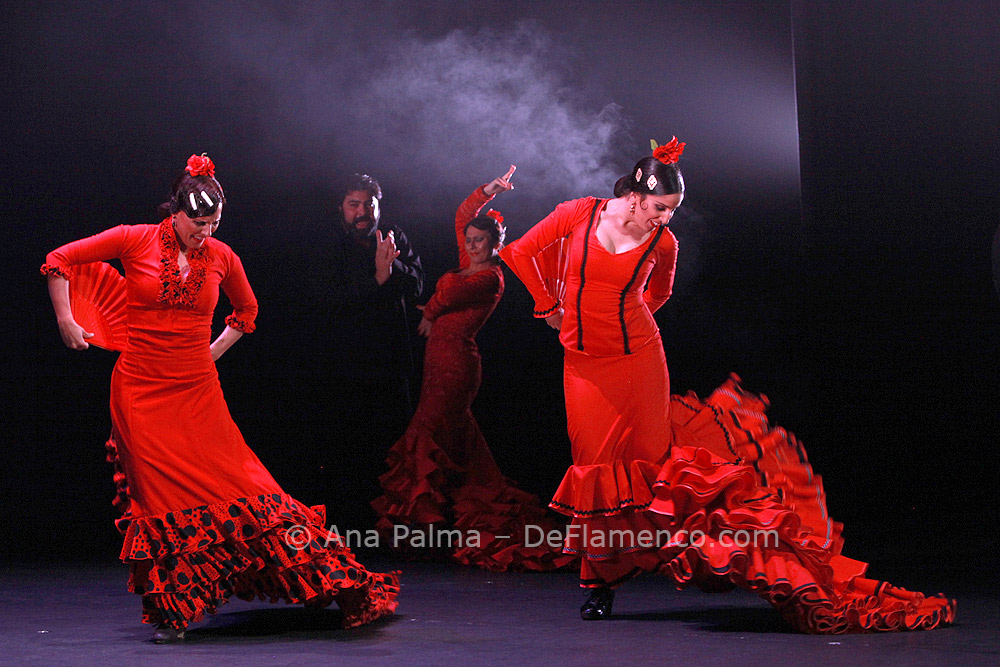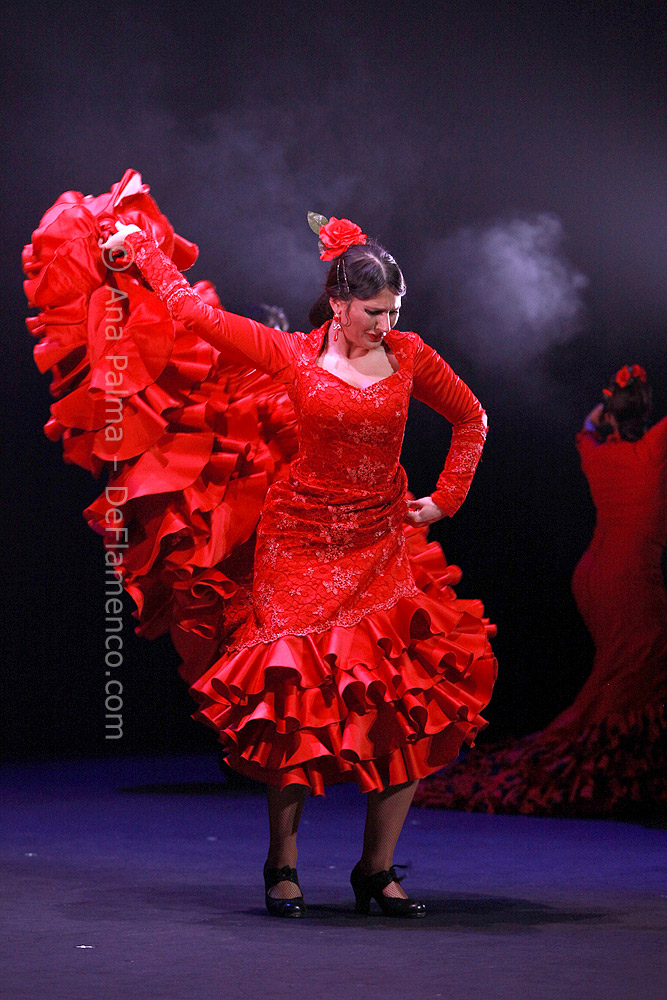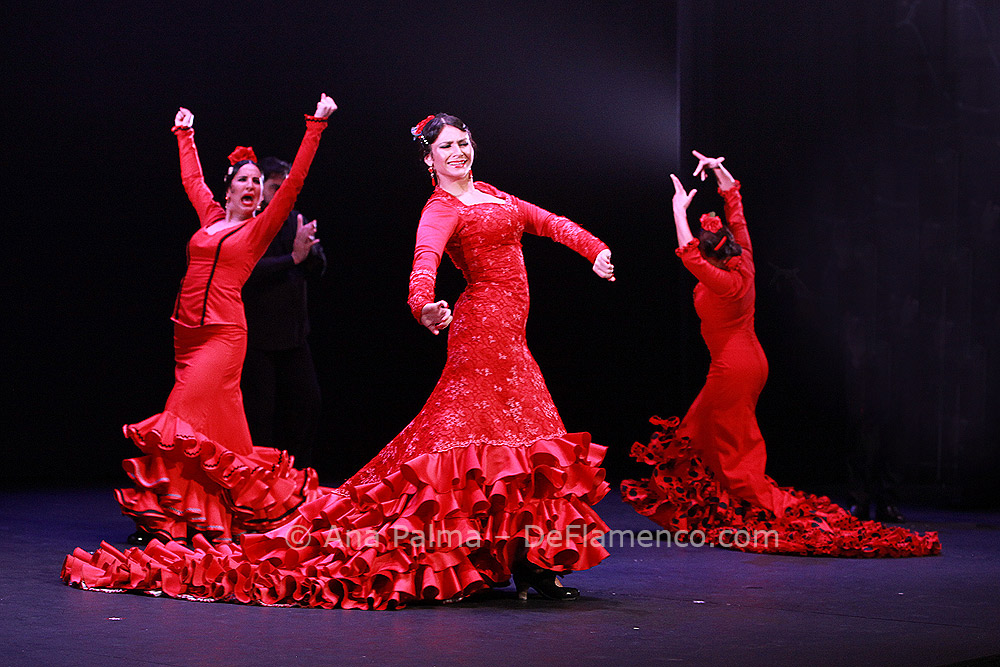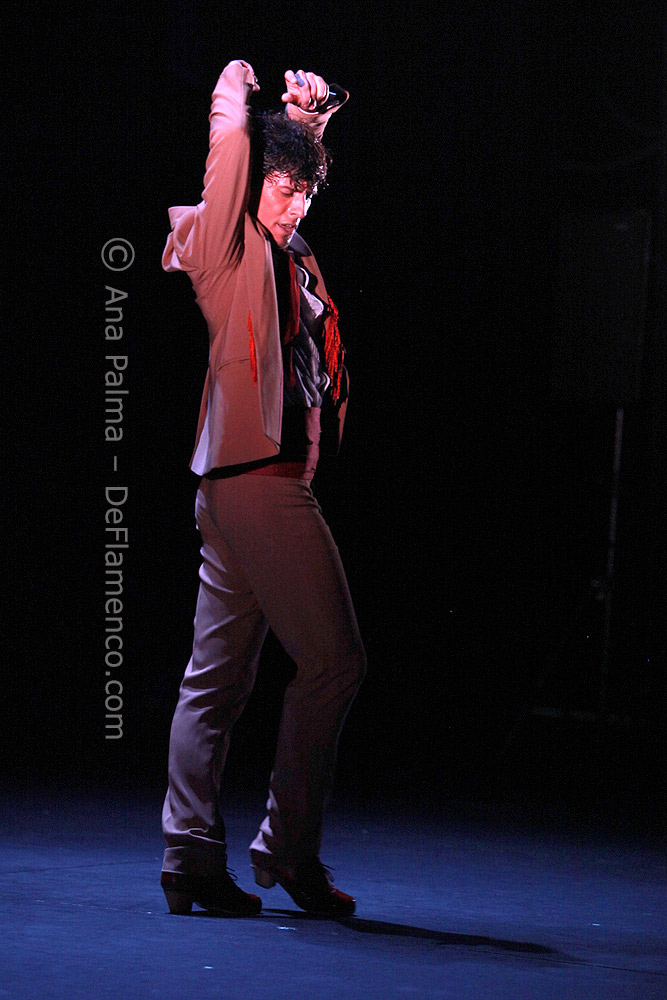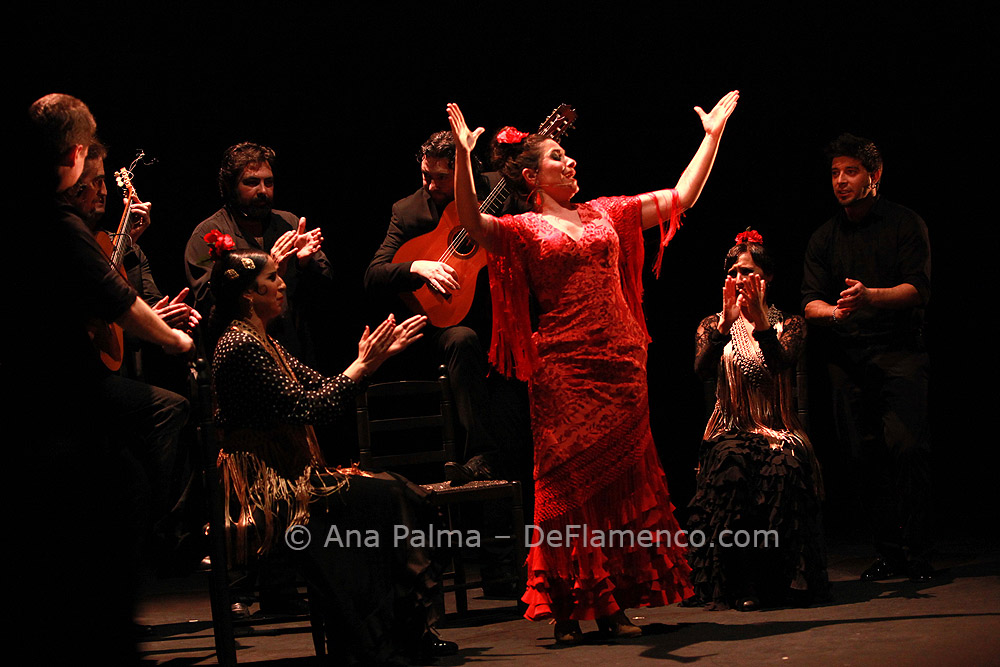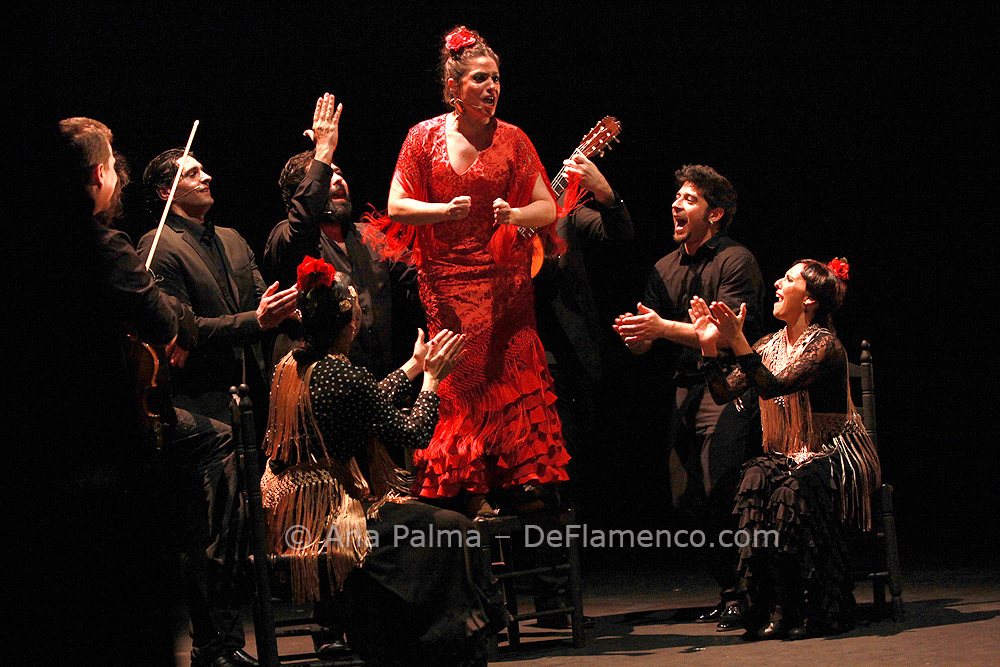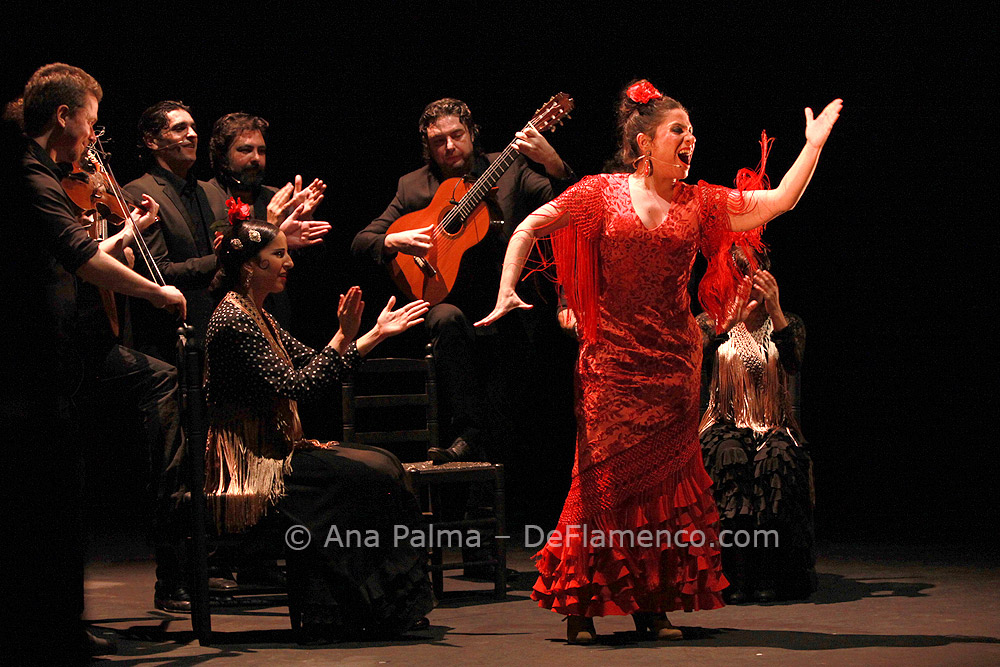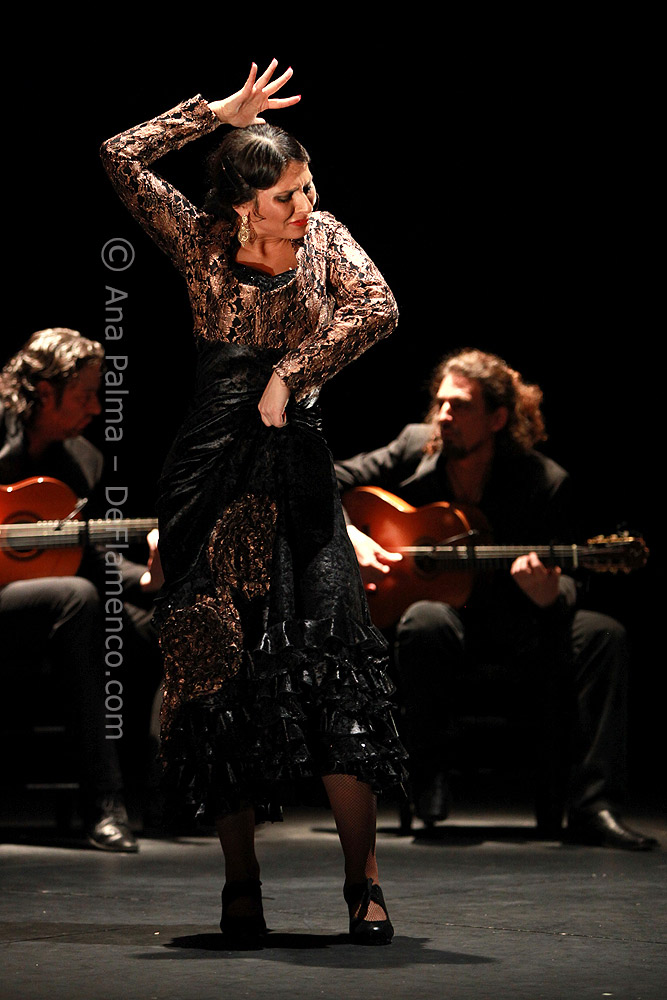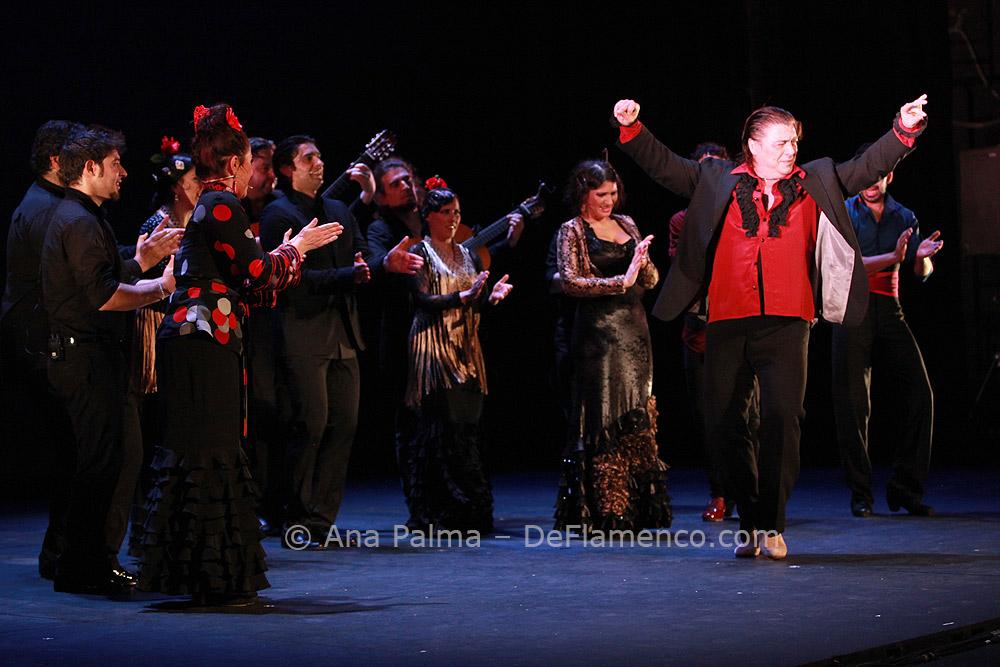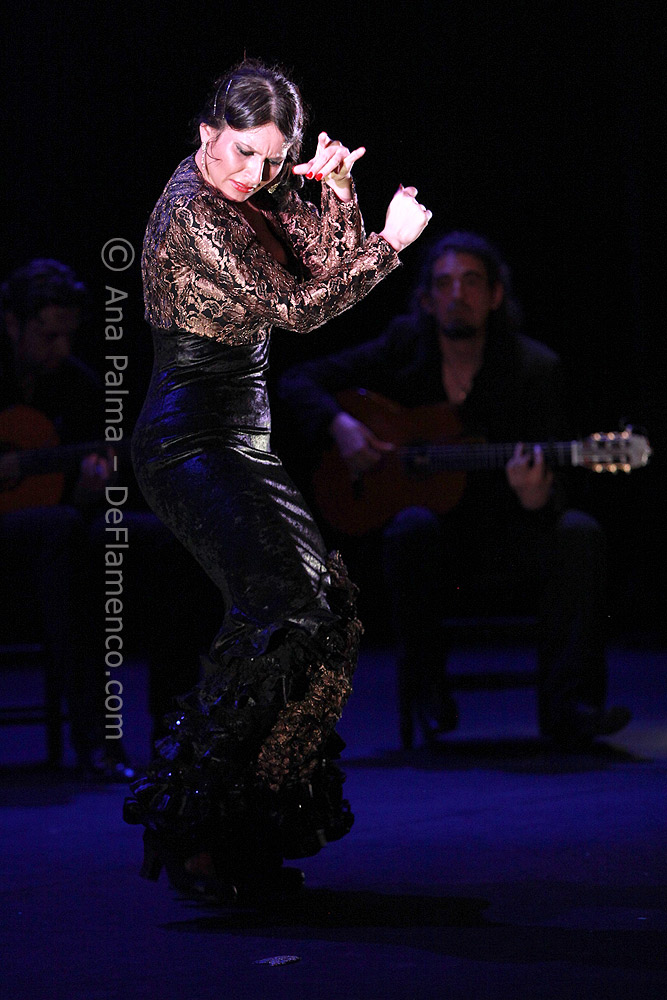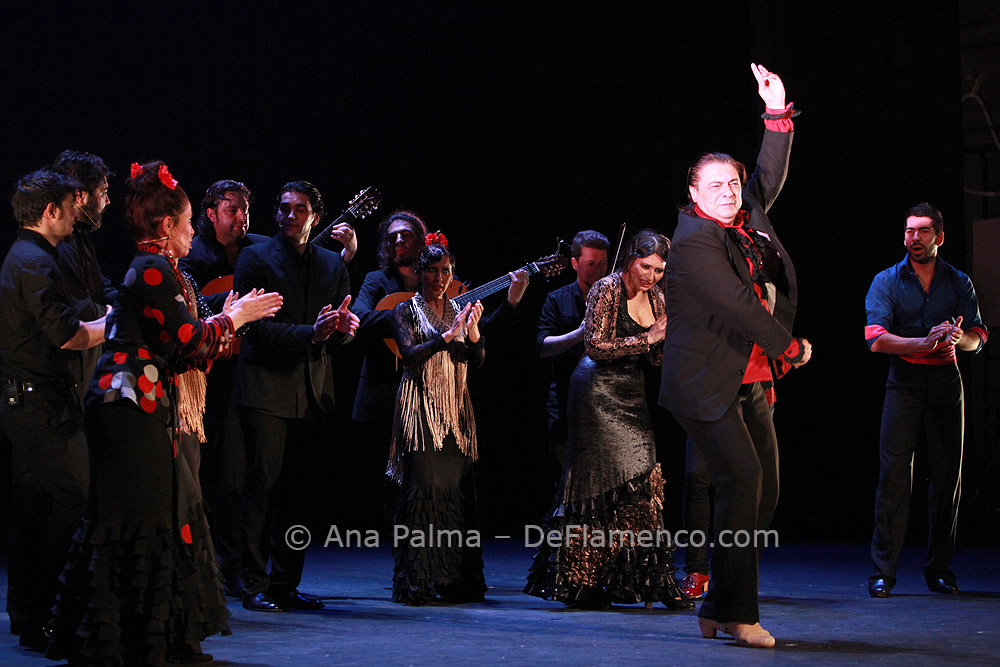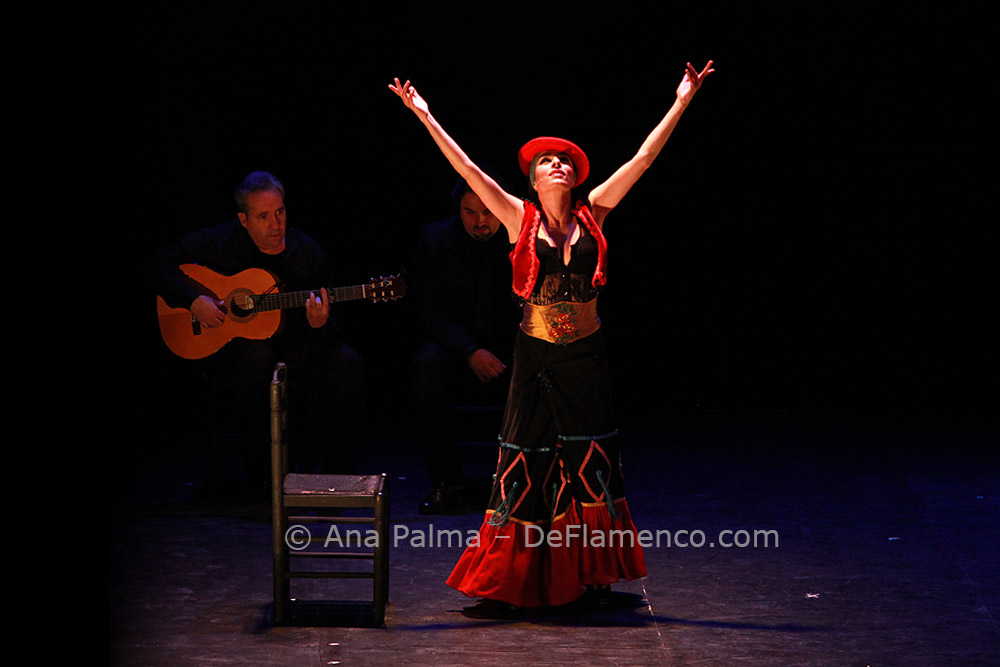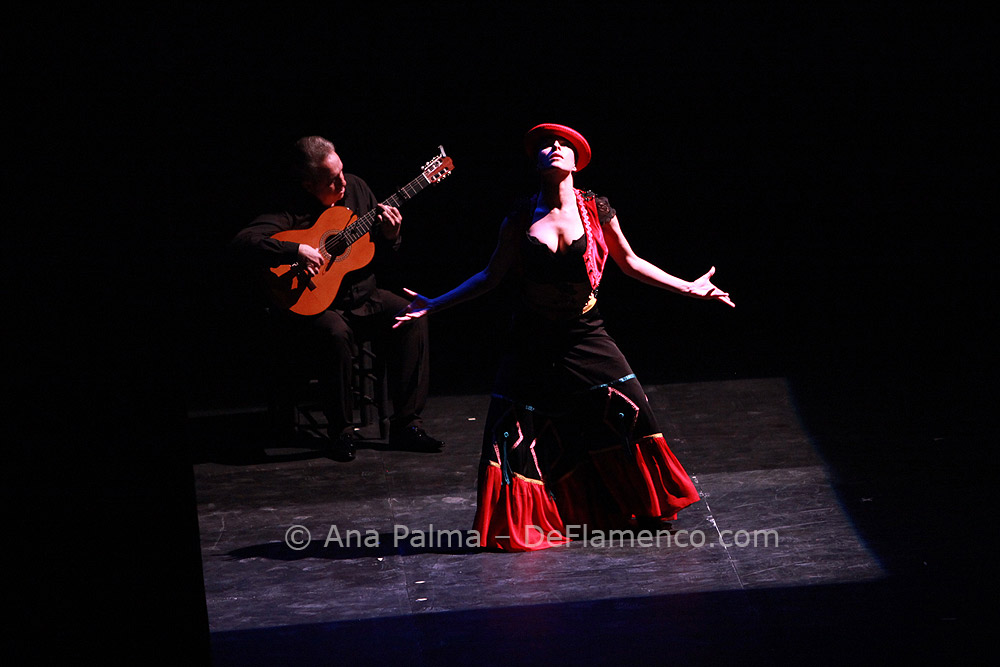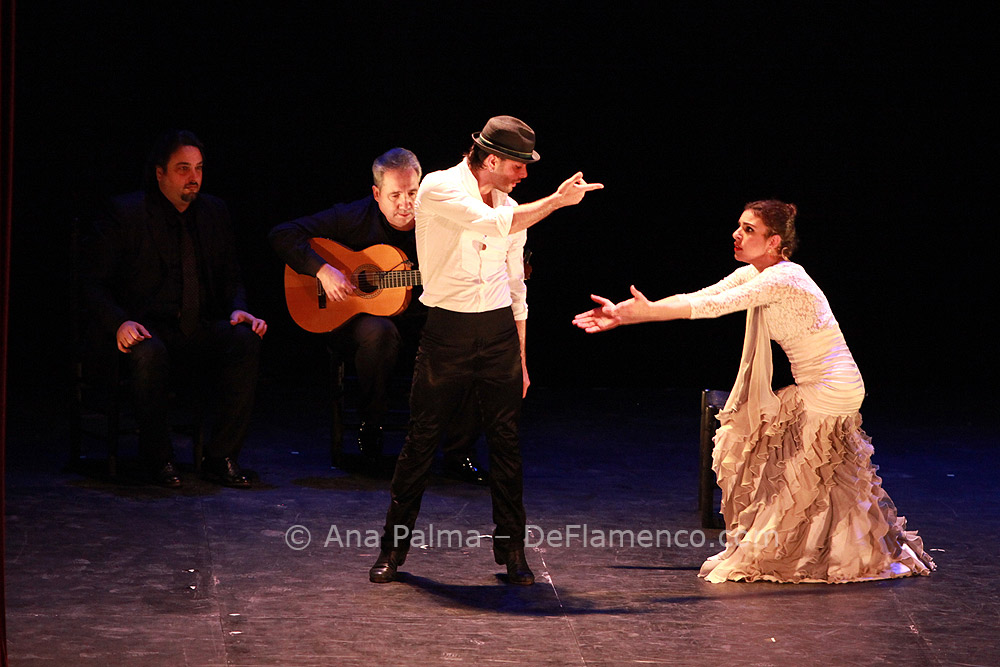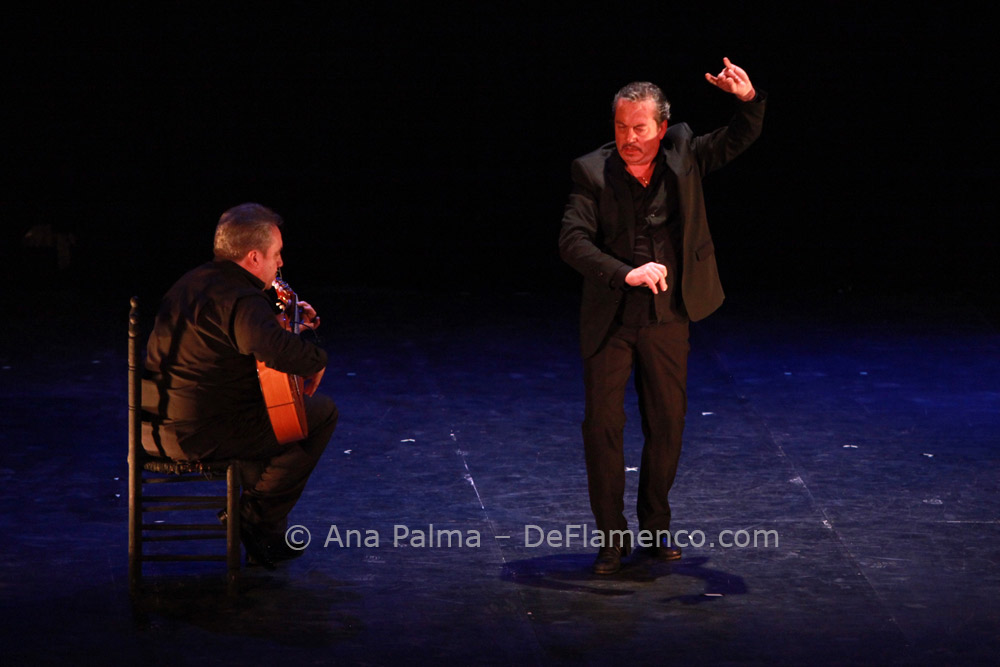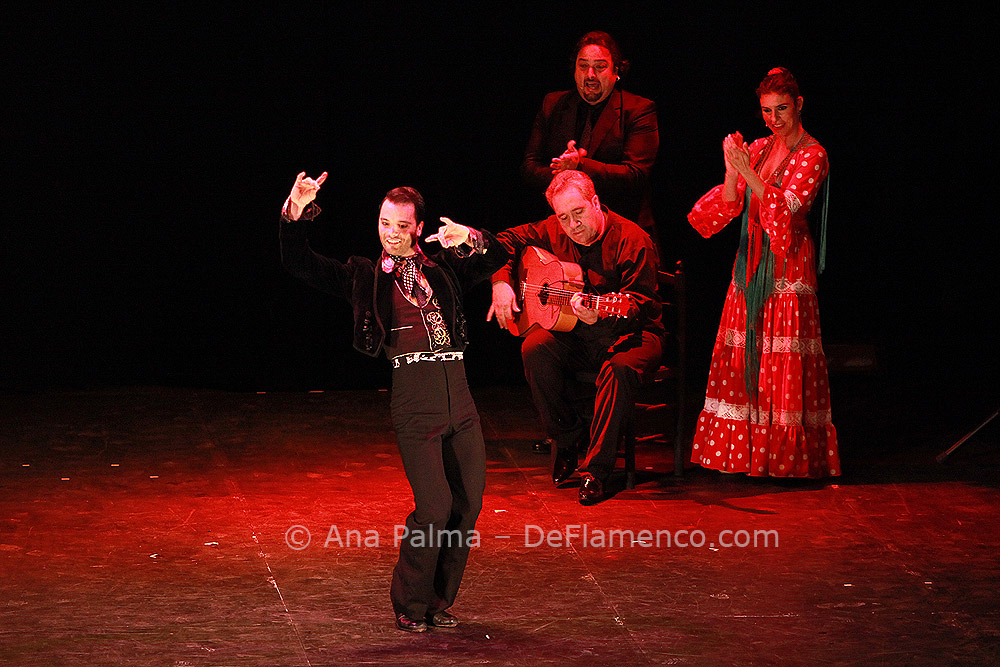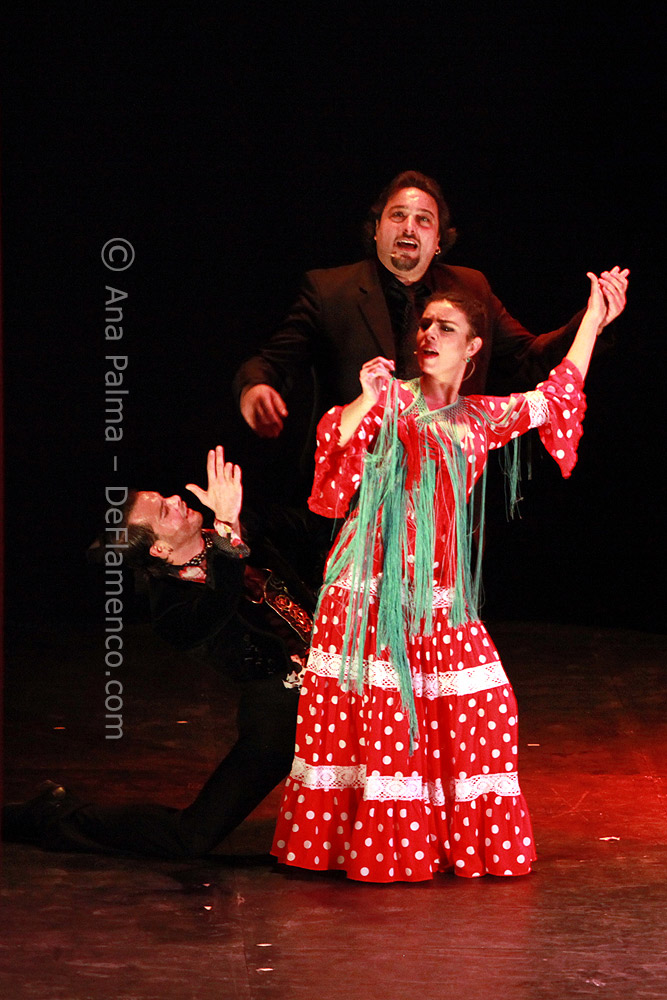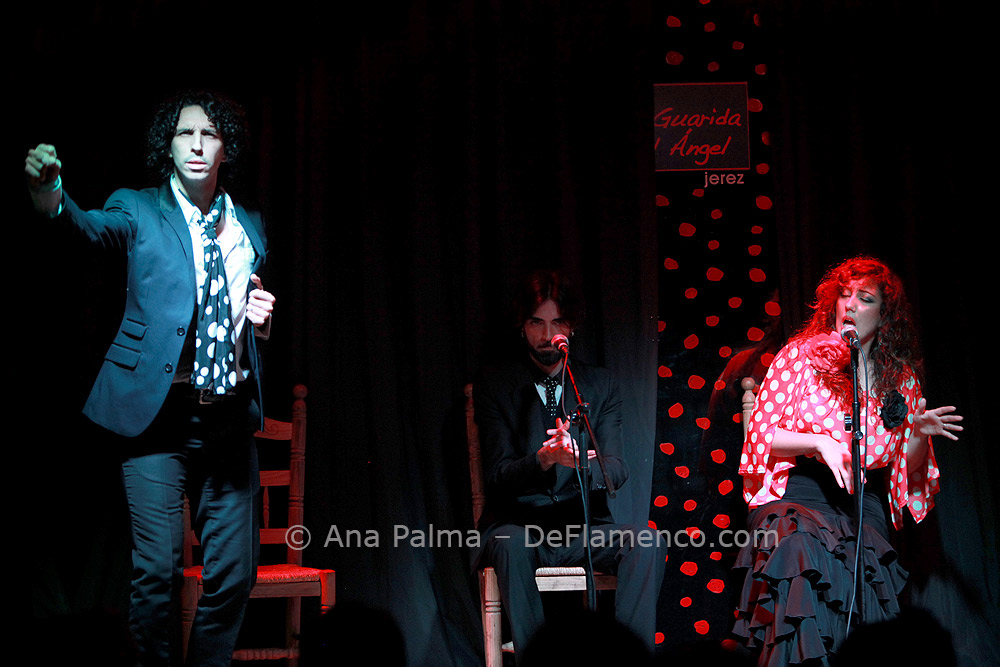 Carlos Carbonell – 8 codigos
Galal Flamenca – Antonio Canales