Text and photos: Estela Zatania
Saturday, July 25th, 2015. 11:00pm. Plaza del Hospitalillo, Lebrija
"Lebrija, Flamencos de Oro"
On Saturday night, July 25th, the flamenco artists of Lebrija served up a lengthy journey through the history of their Caracolá festival.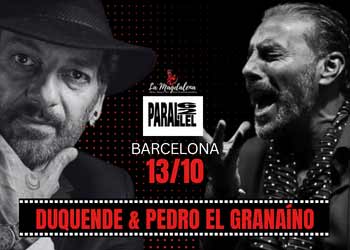 Publicidad DeFlamenco
Cante: Miguel Funi, José Valencia, Inés Bacán, Pepe Montaraz, Anabel Valencia, Fernanda Carrasco, Curro Vargas, Carmen Vargas, Jesús Flores, special collaboration Pedro Peña.  Piano: Dorantes. Baile: Concha Vargas, José Luis Vidal "Lebri". Guitar: Pedro Ma. Peña, Antonio Malena, Juan Requena, Luis Carrasco, Curro Vargas, Currito Malena, Eusebio José García. Percussion: Nano Peña. Drums: Javier Ruibal. Palmas: Vicente Peña, Manuel Valencia, Juan Diego Valencia, José Vargas. Dirección: Pedro Ma. Peña.
Following a week-long program of parallel activities and exhibits, the big day finally arrived.  "Fifty years", it rolls off the tongue so easily, but it's an admirable achievement, not only for a flamenco festival, but for having been able to maintain the vibrant atmosphere, artists with a common thread that is neither from Utrera nor Jerez, but both, and more.  This town of 27,000 people deep in the interior of western Andalusia has managed to keep the flamenco flame burning brightly, while heading into the future with dignity, captivating the new generation with no need for contrivances.  Quite a miracle.
And Lebrija felt like throwing itself a big party to let the whole world know its history and its determination to keep going.  With pride, nostalgia and affection, patriarch Pedro Peña Fernández, founder of this event, told the story of the first Caracolá which was held at the Cine España on the Corredera, how the artists pitched in doubling as doormen, sound technicians and waiters, the truckload of snails that arrived late and how they had to go running to his mother's house, La Perrata, for sheets to be used as a backdrop.  In the current flamenco world of managers, amplified floors and catering in the dressing-rooms, hearing Pedro Peña's memories took us back to those years when the summer festival movement was just getting underway, and gave a perspective on the ambience of solidarity and collaboration that surrounded the undertaking in a country just barely pulling out of a long post-war period.  Thus was born, in the words of Pedro, "one of the most important festivals in Spain".
The show, ably directed by Pedro María Peña, son of the founder, managed a perfect balance of beloved local artists, and several big stars.  Juan Peña "Lebrijano", the biggest name from this city, was unable to be present due to recent surgery, although he is recuperating satisfactorily.  Throughout the evening, there were affectionate words for the singer, but the most elegant gesture came from young cantaor José Valencia, who opened his performance with an extremely apt evocation of "Bienaventuranzas" from Lebrijano's recording "La Palabra de Dios a un Gitano" (1972), with the piano accompaniment of David Peña "Dorantes".
Pedro Peña opened the big event singing martinete and debla, as well as soleá, interpreting styles of Lebrija and the great creataor Juaniquí.  Semi-professional singer Juana Vargas, was sweet and sour in just the right mix.

José Luis Vidal "El Lebri" danced alegrías of Pinini and of Cádiz.  Following this, there were words of tribute for Curro Malena, another big Lebrija star unable to be present due to medical reasons.  Pepe Montaraz, nearly 80, was generous with his carefully measured singing accompanied by Eusebio José García on guitar.
In addition to Pedro Peña, another survivor of that first Caracolá nearly stole the night.  Miguel Funi, barely able to walk due to a leg problem, was nevertheless able to dance with all the grace and flow of his best years…or even better!  I hadn't seen him in such good artistic form for a long time, it's the miraculous rejuvenating effect of flamenco.  Miguel dedicated his performance to Lebrijano and Curro Malena.
Tribute was paid to María la Perrata and Pedro Bacán, two universal figures of Lebrija, after which two powerful young singers, Fernanda Carrasco and Anabel Valencia, exhibited the flamenco legacy that is theirs for having been born in Lebrija, and having known how to value that treasure.
Concha Vargas, the only dancer to have come out of Lebrija, danced siguiriyas and bulerías, backed-up by her group, and received a standing ovation from the audience that filled the patio del Hospitalito.
A lengthy tribute to the founding group of that first Caracolá, was followed by the singing of Inés Bacán, the impressively beautiful music of David Peña "Dorantes"...who could have imagined a half-century ago that a grand piano would be played on the stage of the Caracolá for its 50th anniversary!…and the explosive José Valencia with Juan Requena on guitar.  We're so accustomed to Valencia being an astonishing singer, he barely receives the attention he deserves.  This is a complete artist, he inhabits the rhythm as if it were a second skin and commands on stage with the greatest of ease.  He warned that "as time goes on we're going to sorely miss the great flamenco artists".
A night of remembering, of nostalgia and tributes, the occasional tear and a few lumps in the throat.  Overall, a well-structured sample of the rich panorama of flamenco as it is understood in this humble corner deep in the heartland of Andalusia.  As Pedro Peña said: "Here's hoping there will be a hundred-year celebration as well!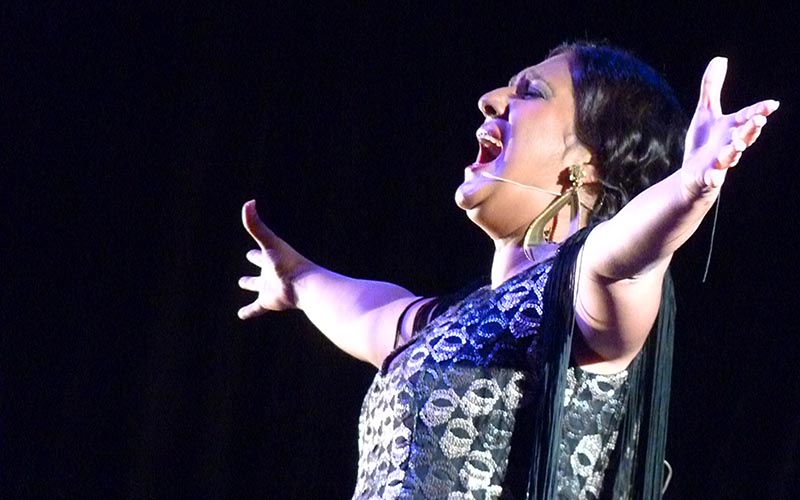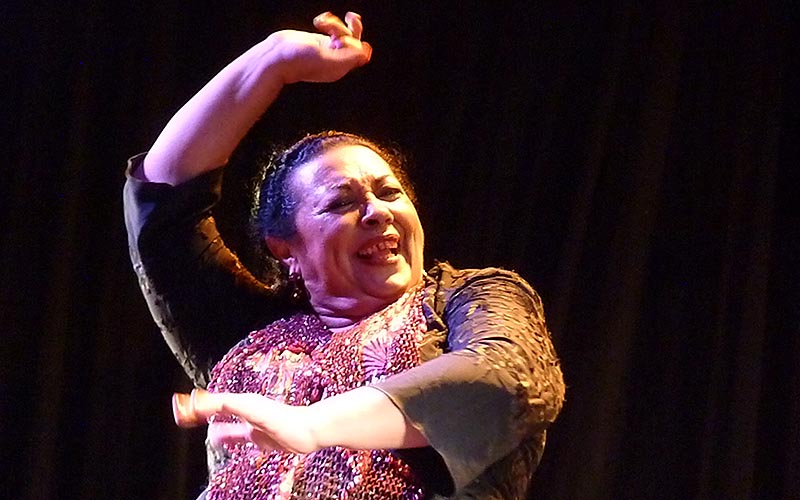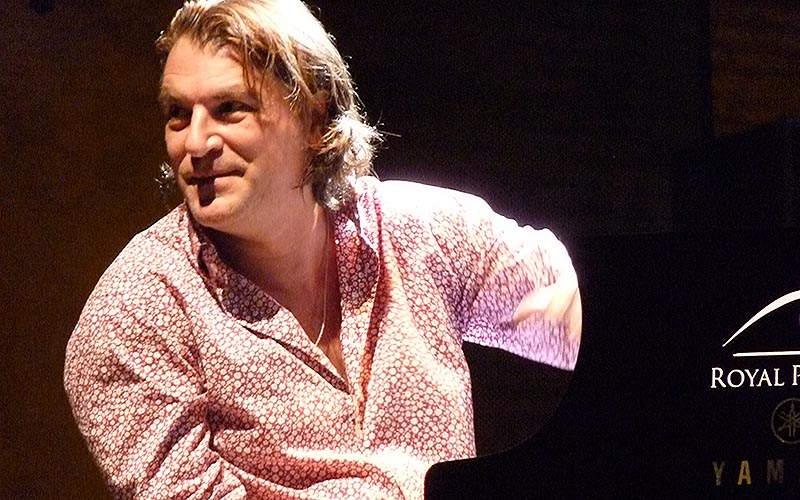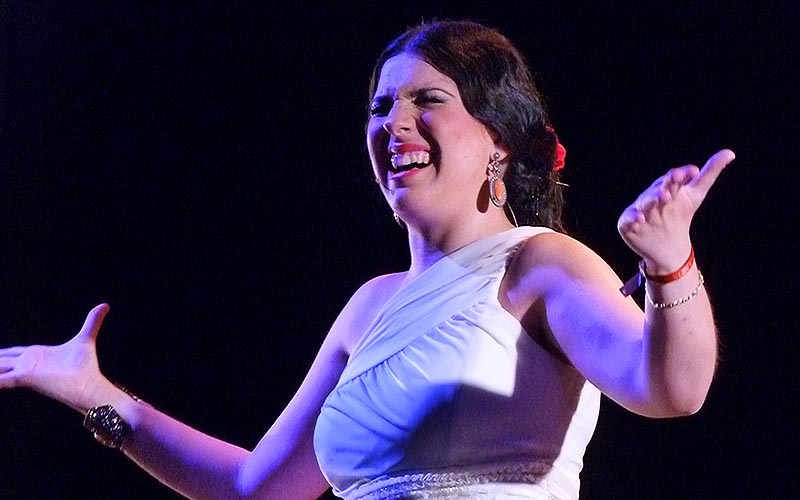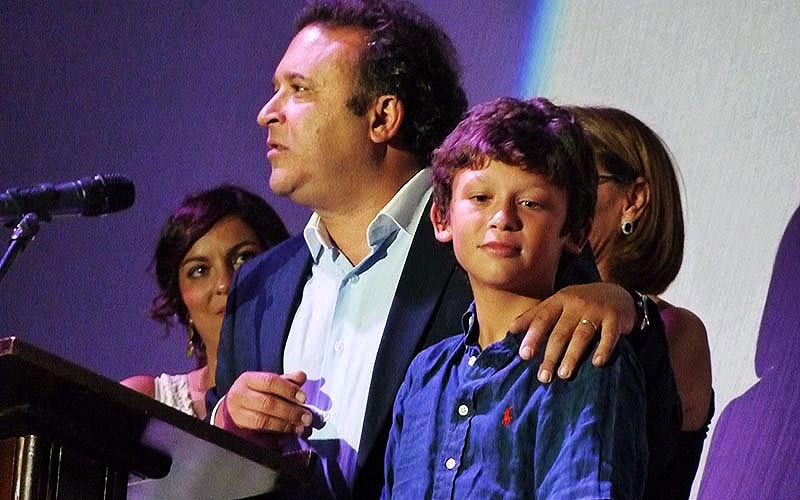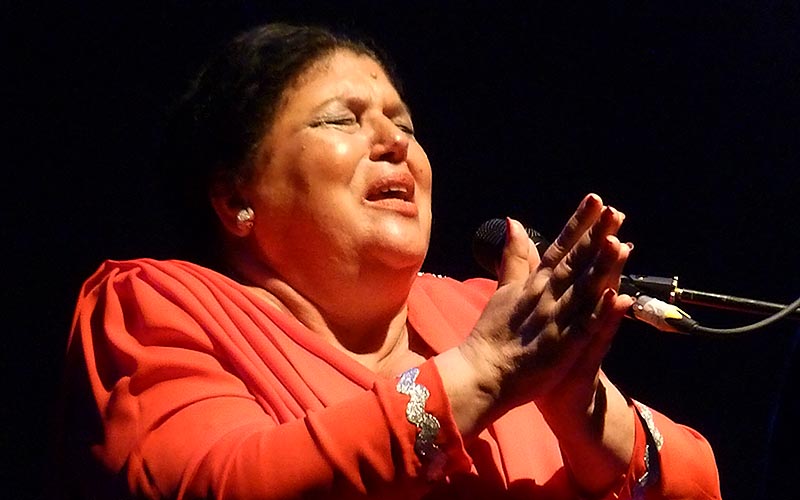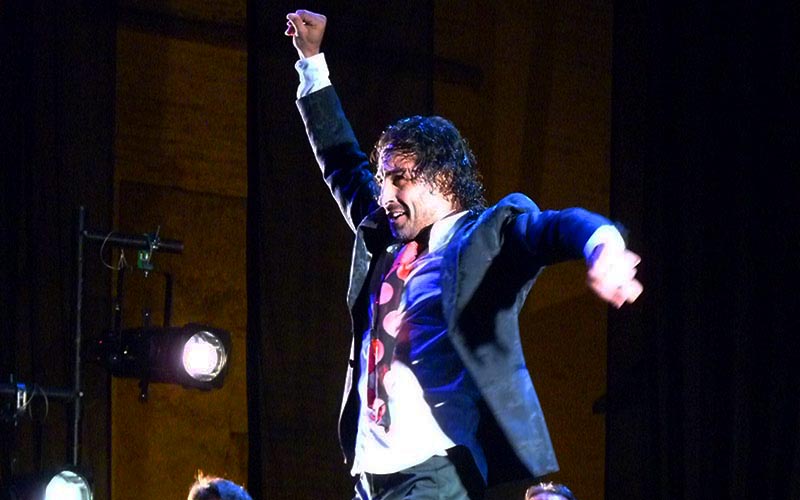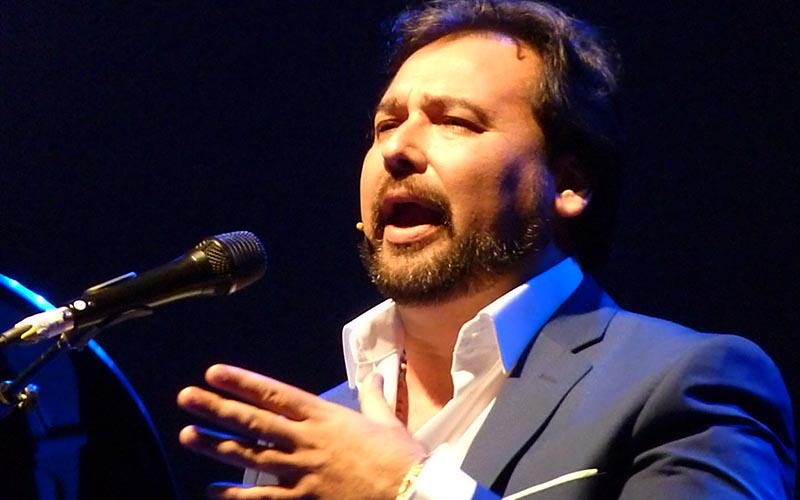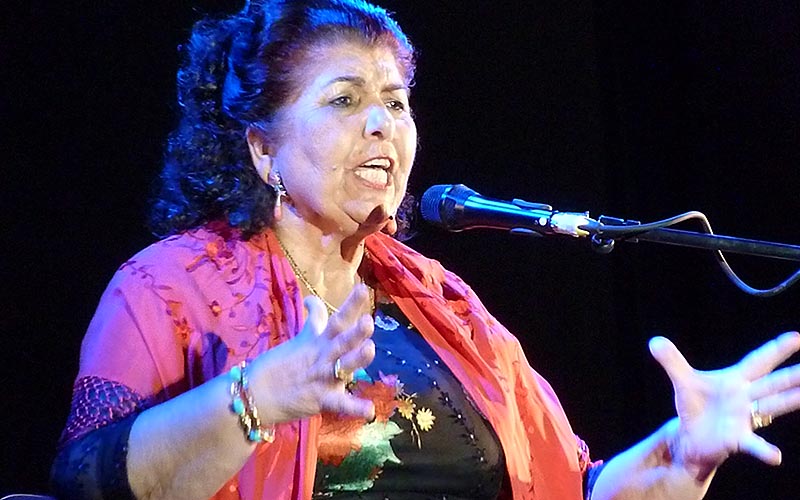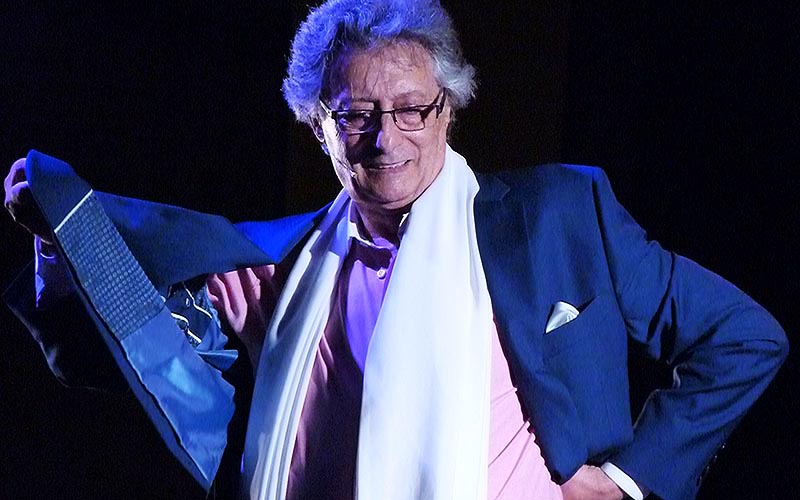 ---