Fuensanta La Moneta & Manuel Liñán presentan DUENDE.
Twelfth edition of the series "LORCA Y GRANADA" at the Jardines del Generalife focusing on Manuel de Falla, Lorca and Morente.

June 29, 2013
Photos: Rafael Manjavacas
Twittear
On June 21st the show pertaining to the series LORCA Y GRANADA en los Jardines del Generalife called "Duende" directed by Granada dancers Fuensanta la Moneta and Manuel Liñán was presented in Madrid.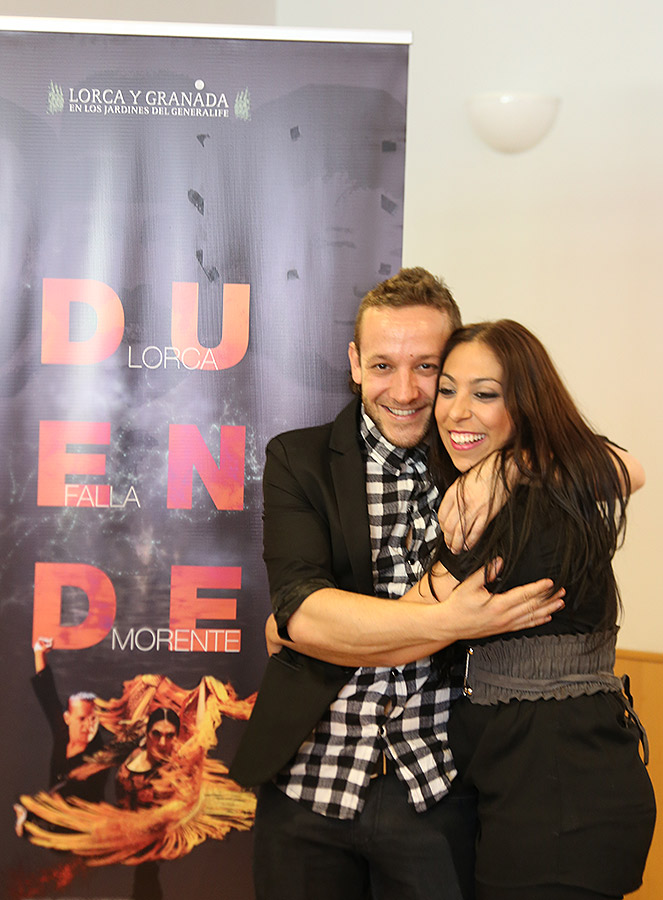 DUENDE, a tribute to LORCA, FALLA and MORENTE, the centerpiece of Granada's summer season, debuts July 23rd at the Generalife Gardens, and continues through August 31st. Lola Greco and Javier Latorre will be guest artists.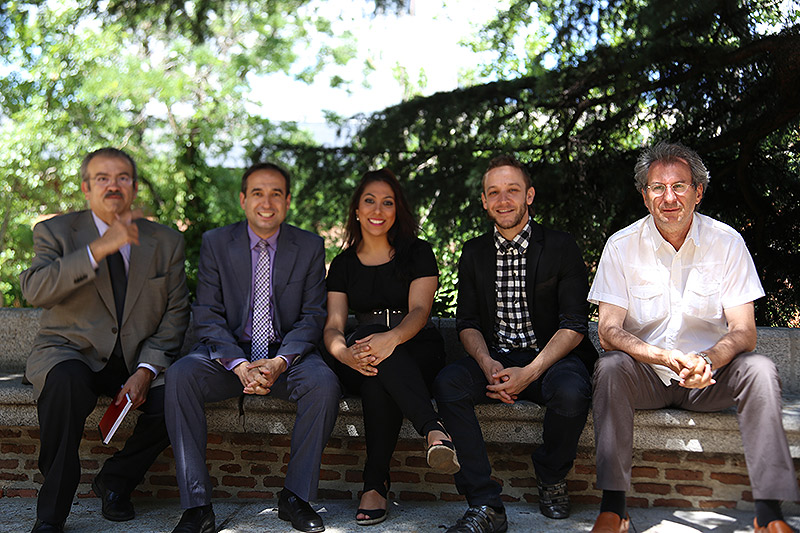 TICKETS
The 2013 edition of the program Lorca y Granada en los Jardines del Generalife, includes 30 performances between July 23rd and August 31st, 2013 excluding Sundays and Mondays.

Exceptions are Saturday August 10th when there will be no show, and Monday August 12th when there will be. All shows begin at 10:00pm
Guest artists. Dates of performance:

Javier Latorre: 23, 24, 25, 26, 27, 30 and 31 of July. 1, 2, 3, 20, 21, 22, 23, 24 of August.
Lola Greco: 6, 7, 8, 9, 12, 13, 14, 15, 16, 17, 27, 28, 29, 30, 31 of August.
Prices:

30 €
30 € (2×1 – 2 tickets for the price of one – Tuesday, Wednesday and Monday August 12th)
Advance purchase
15 € (from May 28th to June 30th)
20 € (from July 1st to 22nd)

Discounts

20 € (Children, unemployed, retired people, students, youth I.D.)
20 € (Visitors to the Alhambra and the Generalife – upon presentation of ticket -, buyers of tourist bonus)
15 € (organized groups of more tan 25 people. Exclusive sales at Teatro Alhambra)

Points of purchase

Teatro Alhambra (Monday to Friday 11:00am to 2;00pm)
Box-office of the Generalife
Isabel La Católica Theater (through July 31st)
Red Ticketmaster