Interview: Silvia Cruz Lapeña
Photos: Rafael Manjavacas
The singer presents her latest recording, "La Vida del Artista", on June 6th, opening the program of Suma Flamenca 2017
"Never more will you be my judge/never again to bite the bait" ['Nunca más serás mi juez / nunca más morder el cebo']. Thus begins Argentina her latest recording, La Vida del Artista.  They're not popular verses of Machado or Lorca: the source is Benjamín Prado, poet, novelist and talk show guest, very much a product of the 21st century who wrote for Joaquín Sabina and Coque Malla, and for the first time dares to write for a female flamenco singer.  "I ran into him at Suma Flamenca, and we decided to ask him for a verse. It seemed very flamenco, I feel good with it because it's sung to tangos so it doesn't sound vengeful but rather sassy".  Also on this album is the intense raspy voice of actor Juan Diego, who recites "Elogio a Morente", a piece in which the Huelva singer takes a back seat to let the interpreter, friend and companion of the Granada man say things such as this by Alberto Manzano: "Time stopped when it ceased to exist" ['El tiempo se paró a la hora que no era'].
Another collaboration serves as contrast, and demonstrates the interest the Huelva singer has in delving into other genres: it's a sweet futuristic farruca with the mark of Portuguese flautist Rao Kyao which has the sound of the Atlantic.  "I toured Italy and Portugal with him before beginning my career as soloist, and it was wonderful.  He tried to adapt to my songs, and I did the same with him, I have fond memories of all that. That's why he's here in this work".
Committed to the environment
When she says "here", Argentina is referring to her fifth recording, five in little over 10 years, but it doesn't seem like a lot to her.  "I'm an active type, can't stay still, always planning something, thinking about the next project" she says in a conversation punctuated with giggles.  When talking about José Quevedo "Bolita", who produced the record, she says why change something that works?  "Some people ask if I'm not concerned that using the same team all the time makes everything sound the same, but the thing is, Bolita always surprises me, he always comes up with something unexpected.  And I think the three of us are on the right track".
Included in those "three" is her husband, Luismi Baeza, to whom, she says, she entrusts her career.  She claims to have blind faith in him, and since she's an easy person to deal with, they have no problem sharing a home, a life and work.  He has also written some verses, for example for the alegrías titled "Viva la Tierra Viva", a composition in which the singer talks about one of the things that most worries her about the world.  "I'm terrified about the consequences of global warming.  It's something I read about, and study, because I'm terrified about what could happen, the world we're leaving behind, and I wanted there to be a place for this on the recording".
Her own vocal technique
"La Vida del Artista" has 18 songs, including bulerías, nana por soleá, romance, temporeras, alegrías, tarantos, fandangos…  "What I enjoy most, is investigating flamenco and discovering songs and singers.  In flamenco, I feel more like an enthusiast than an artist.  There's only one thing I like more than singing, and it's opening the way for upcoming artists" says this ex-student of the Fundación Cristina Heeren.  "Those were wonderful times, I have fantastic memories. That's where I met Rocío Márquez and people like Virginia Gámez and Laura Vital.  It's wonderful to see them.  I'd be thrilled to go back to those times!"
On the record the same thing occurs with this singer as in live performance: she gives the feeling that she has no trouble opening her throat and her lungs to linger on a note that others would have a tough time lengthening and maintaining.  "The fact is, I always get muscle cramps because in order not to hurt my throat, I press my legs together, especially the left one and also my arms.  And I always end up with a backache".  She says that in her formative years she resisted the theory, and that from vocal technique she learned to adapt it to her style.  "Warming up for example, is essential for me. And not speaking all day before a concert, resting the voice, sleeping well and drinking lots of water.  Technique is very good if you adapt it to your own ways because if not, you can sound like a robot".
She says that when she listens to recordings of herself from several years ago, it sounds like a little girl with a high voice.  "Bolita says my voice is getting lower, and I think so too.  Don't they always say that until the age of 40 the voice isn't really formed?  Well, mine is beginning to form, I notice it".
Making inroads
On the new record there is also a fado to which Argentina gives a flamenco touch that goes down well.  "It's the music I like along with flamenco.  I also do an Argentine tango because these are musical forms that attract me, from simple people, because they hold truth and meaning.  For me, it's easier to move in that territory".  She claims that aside from that earthy music, she has always liked Mariah Carey and Whitney Houston, female voices that, like hers, are characterized by power, a good ear and command of the high notes.
Argentina doesn't give classes because she's embarrassed to do so.  This is a surprising trait in someone who goes up on stage with considerable savoir-faire and who claims to have a grand time in live performance. "This always happened in school: I was ashamed to ask anything, but not to go up on stage to sing" she gleefully says, while remembering how the teachers would scold her for this contradiction.  "I guess it's because singing makes me feel secure, it's my medium, it's what I know how to do".
She says that making inroads is something she takes very personally.  For this reason she set up a prize of 3000 euros for painters and illustrators to be used as the cover of her record. "It was Luismi's idea, but I thought it was great because it would serve to give recognition to the winning artist.  It's something I would like to continue doing because there were people who were competing for the first time, and it served as a showcase".
A tough skin to stand attacks
She says the contact between artists the old people talk about doesn't happen any more among young flamencos, although she claims to be very interested in what her peers are doing.  "I always know who's making a record, where they're working, if someone got a prize…I'm really interested!"  She likes the anecdotes José de la Tomasa and Paco Taranto used to tell her about how they learned the song forms, but she admits that being able to hear Mojama is great for someone who's learning.  "I think some things have been lost, but in others I'm aware that I'm lucky to be living in exceptional times".
She doesn't like it when people tell her she's done well when she herself realizes she hasn't had a good recital.  "When the reviews are very bad and I don't agree, it bothers me, but I know how to take it.  Then there are those who want to do harm, but I'm creating a shell against all that since a long time ago" says a person who claims never to have been upset in this sense, but who has seen colleagues all broken up over an unkind comment.  "You could say I don't really care, or I'm just practical, but what's clear is that I don't let it tear down my morale".  What critics and audience members have to say on this occasion will become known on June 6th at the Teatros del Canal where Argentina will once again show Madrid what she can do.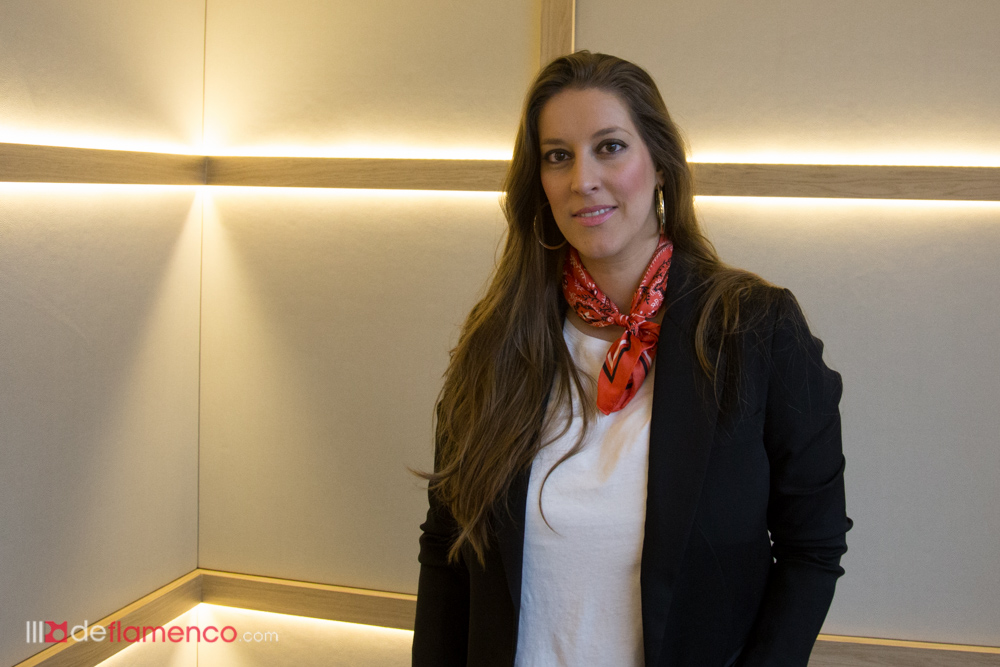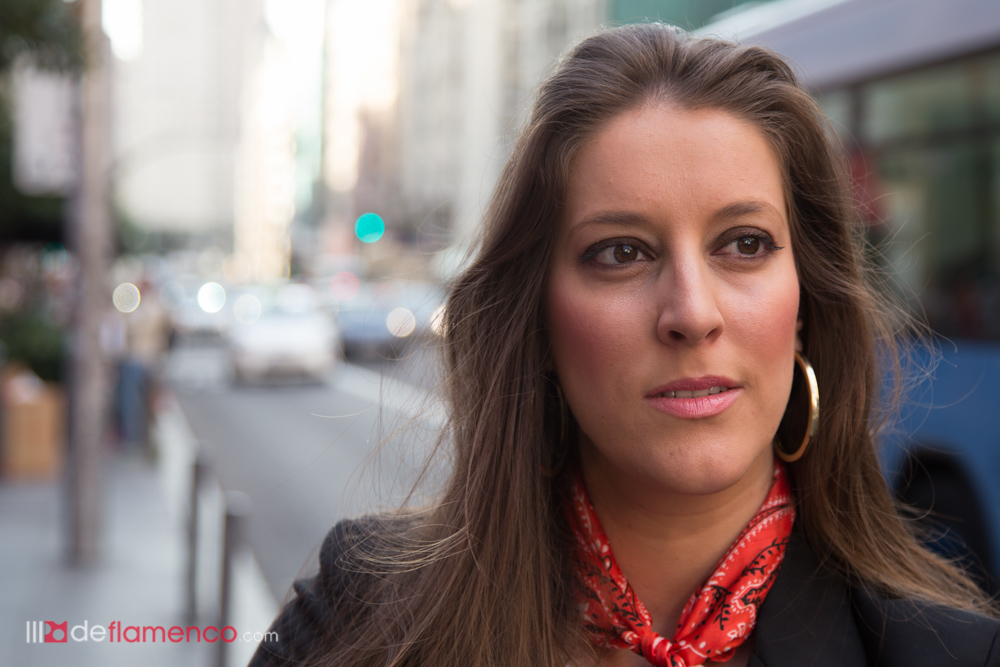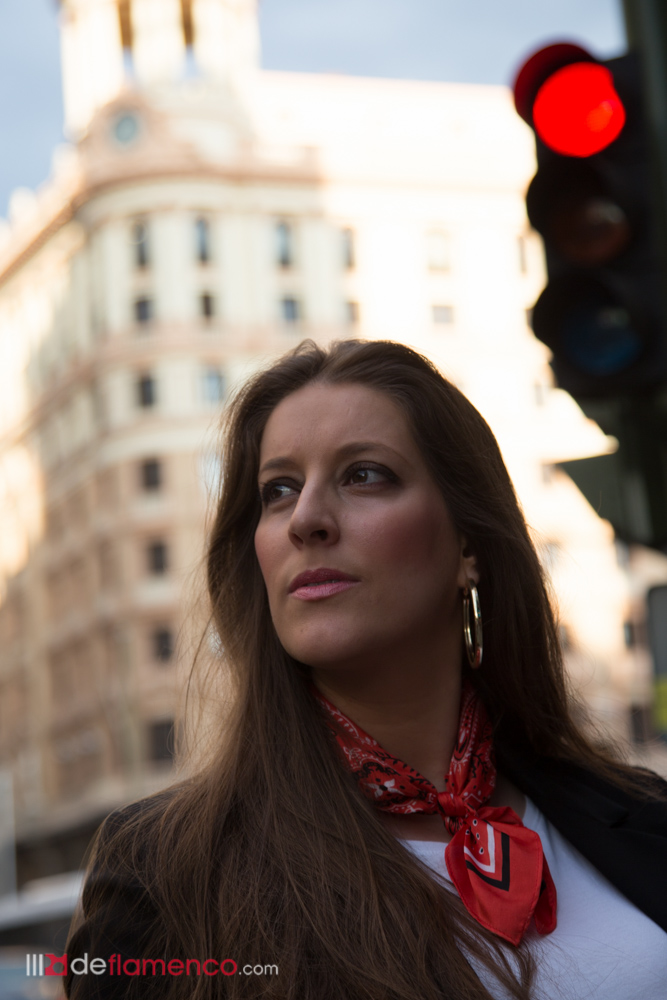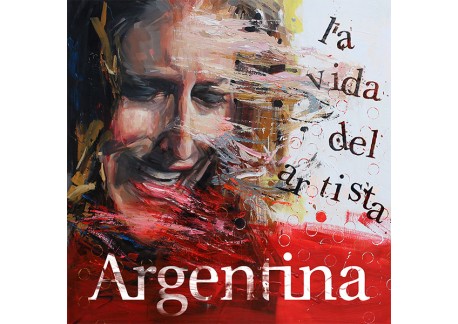 ---