Text & photos: Estela Zatania
Friday, August 7th, 10:00pm. Patio de San Fernando, Alcázar, Jerez de la Frontera
If Cádiz has its Flamenco Thursdays, in Jerez de la Frontera, for many years, the month of August has meant flamenco singing, dancing and guitar with the Viernes Flamencos program every Friday in August.
On Friday, August 7th, the series got underway with a fine show that included young hopefuls as well as veteran artists, and was well-received by the mostly local audience, with a sprinkling of tourists as well.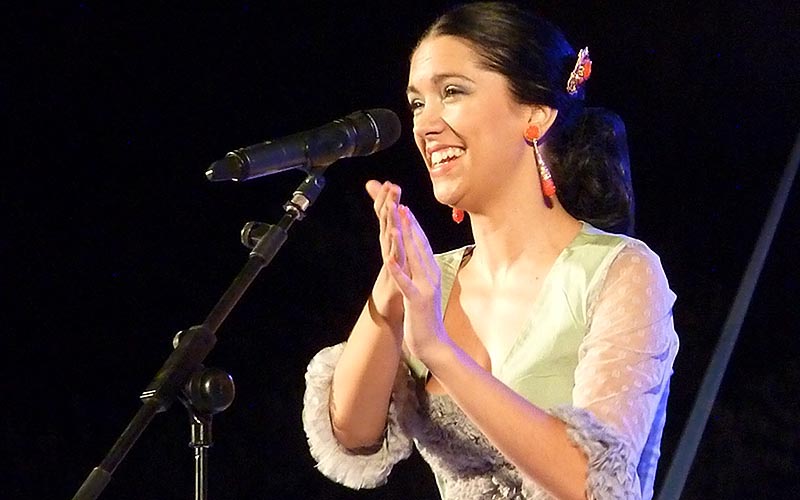 The setting couldn't be more beautiful.  The massive walls and towers of the twelfth-century fortress set the perfect mood for an artform which is relatively young, while being timeless.  And the weather cooperated.  The intense heat of recent days gave way to an overcast sky and lower temps.  Throughout the evening, heat lightning in the distance provided a dramatic back-drop, without any rain materializing.
Young singer Isa Fernández let out the first notes of tientos tangos with bits from Las Grecas, Marelu, tangos de Granada…  With José Manuel Delgado on guitar, and Israel López and José Rubichi keeping compás, the singer rounded out her performance with alegrías and bulerías.
Young singer Juan Lara, well-known in Jerez for his Holy Week songs (saetas), offered a mini-recital that included soleá, siguiriyas, classic Jerez fandangos and bulerías with the flavor of San Miguel.  His delivery is serious, with good pronunciation, something we often overlook but which is also important, and with a clean flamenco voice.  How assuring it is to see young people following the line of classic cante.  José Ignacio Franco on guitar, solid, dependable and very Jerez.
Dancer Gema Moneo opened the second part.  From a flamenco family, niece of El Torta and daughter of guitarist Jesús el Guardia who accompaned her on this occasion, she is an artist who has become known for her powerful dancing.  Two years ago she was  Farruquito's guest artist in this same series of the Viernes Flamencos, and her temperamental style has been seen on the stages of Paris, London and the United States.  She was backed up by Jerez singers Juanillorro and el Quini, with the compás and dancing of Bartolo.
The evening was wrapped up by one of Jerez' great flamenco treasures.  Luis el Zambo, related to all the most representative flamenco families, in this city where the family is so important, «the last link» as the presenter said.  In fine physical and artistic form, with the underestimated Miguel Salado on guitar, and again the palmas of Israel López and José Rubichi of the old school, doubling the beat cleanly, without getting in the way or upstaging, Luis interpreted his repertoire of tonás, soleá por bulerías, fandangos, bulerías and siguiriyas.  Decades of fine aging, like the wine of Jerez, warm depth of feeling with a voice that wraps you in emotion, seducing the «duende» itself.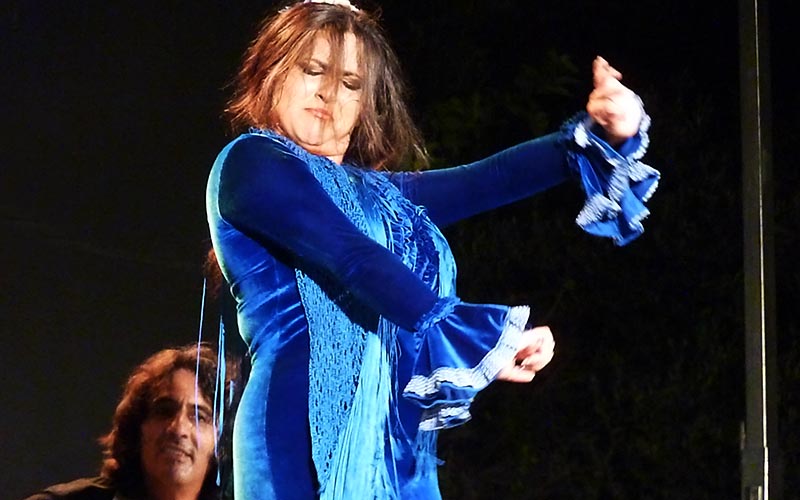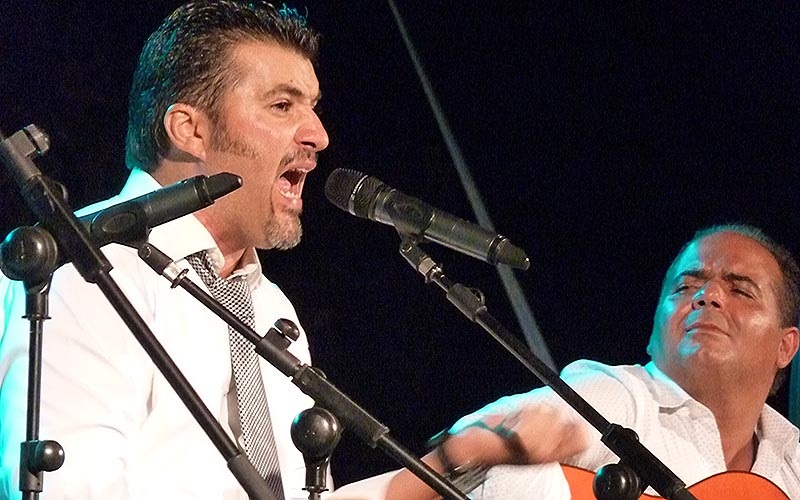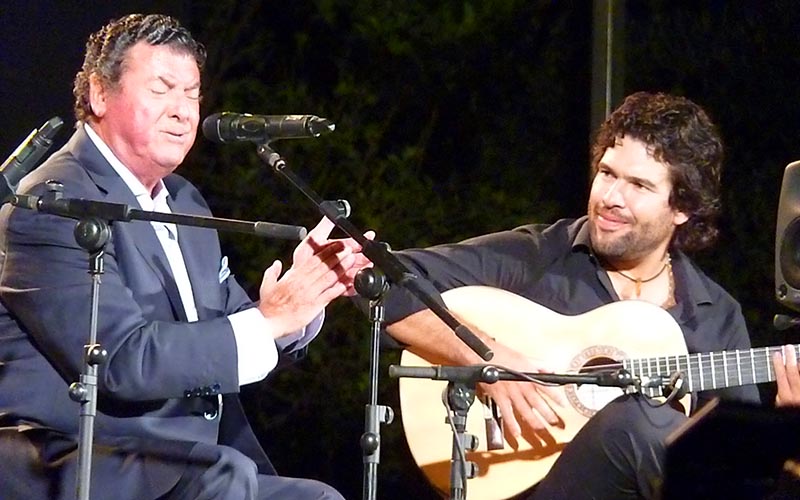 ---