Text: Estela Zatania
Photos: Jean Louis Duzert
FESTIVAL DE FLAMENCO DE NIMES
Luis Moneo & Antonio Reyes
Wednesday, January 17th, 2018. 8p.m.. Teatro Bernadette Lafont, Nimes (France)
1st Part- Voz: Luis Moneo Lara. Guitar: Juan Manuel Moneo Carrasco. Rhythm: Manuel Moneo Carrasco.
2nd Part- Cante: Antonio Reyes Montoya. Guitar: Diego Amaya González. Rhythm: Antonio José Sánchez Núñez

Normally (though not necessarily), when we talk about opposing styles in flamenco singing, it has to do with ethnicity.  But without a doubt, there are also different concepts and ways of delivering the vocals that have nothing to do with race.
In this sense, the organization of the Nimes Flamenco Festival laid out two contrasting dishes at the Bernadette Lafont theater.  A shared recital with Luis Moneo and Antonio Reyes, yin and yang, opposing but connected, thanks to the shared language of flamenco.  One hour of singing each one, with a brief intermission.  The classic minimal staging: four chairs for singer, guitarist and palmeros, two microphones and discreet lighting.
Luis Moneo, accompanied on guitar by his son, Juan Manuel Moneo, a natural classic singer whose voice is brilliantly infected with the finest sounds of the San Miguel neighborhood, a 'plazuela' of the mind where some people still sing as if Camarón had never existed, and Antonio Mairena is a cult figure.  The recent loss of Manuel Moneo, absolute defender of Mairena in a city where Manolo Caracol is the favorite singer, is still an open wound.
Luis, the elder of the two singers, was a guitarist until several years ago when his instinctive aptitude for flamenco singing took him to his current profession with which he's had so much success.  The recital began, as is appropriate for someone from the Plazuela, with martinete and debla, and straightaway you want to thank him for his sincerity and the warmth that imbues every sound that comes out of his throat, mind and heart, especially the latter.  It's when you remember how people always talk about the surroundings and circumstances of a person's early years; the music of our childhood and youth is never forgotten.  Some of us heard "Jack and Jill went up the hill…", while for others, it was martinete, siguiriya, soleá and other solid flamenco forms.
He dedicated alegrías and cantiñas to Patrick Bellito, artistic director of the Festival, in this, his last year on the job (and this is an opportune moment to declare publicly the admiration I also feel for this man), and sang these Cádiz forms in a Jerez style, with no frivolity.  Malagueñas, and I remembered what people always say, that Luis Moneo has in his throat the sounds of his brothers, Manuel and el Torta, and that of Antonio Mairena.  The compás is a second skin, and he finished off the soleá with Carapiera, offered like a family heirloom.
For siguiriyas, he followed the same system of no theatrics or histrionics, and left triumphantly through la Breña.  The guitar, with no contemporary harmonies, was perfect for the occasion, as was the inevitable ending with bulería de Jerez.
Like Jerez, Chiclana, also "de la Frontera", is in the province of Cádiz, but the sea adds light and airiness to the specific gravity of inland Jerez.  Antonio Reyes, from Chiclana, from the generation that follows that of Luis, relishes that luminosity.  Sprinkled with Camaron touches in just the right amount, his singing is all sweetness, delicacy and subtlety.  People aren't starving any more they say…it must be that.  Or else it's the pendulum of public opinion, which usually has the last word.
This was Antonio Reyes' first appearance at the Festival, and the audience reaction was very positive.  He began with a Caracol song, followed by a medley of cantinas, tientos tangos with retro details and soleá, with sensitivity that was unwavering throughout.  Velvety siguiriyas, with no urgency, and some equally subtle bulerías to end.
Diego Amaya on guitar gave the perfect back-up at every point, with a playing style that is more silence than sound, and received a warm ovation at the end.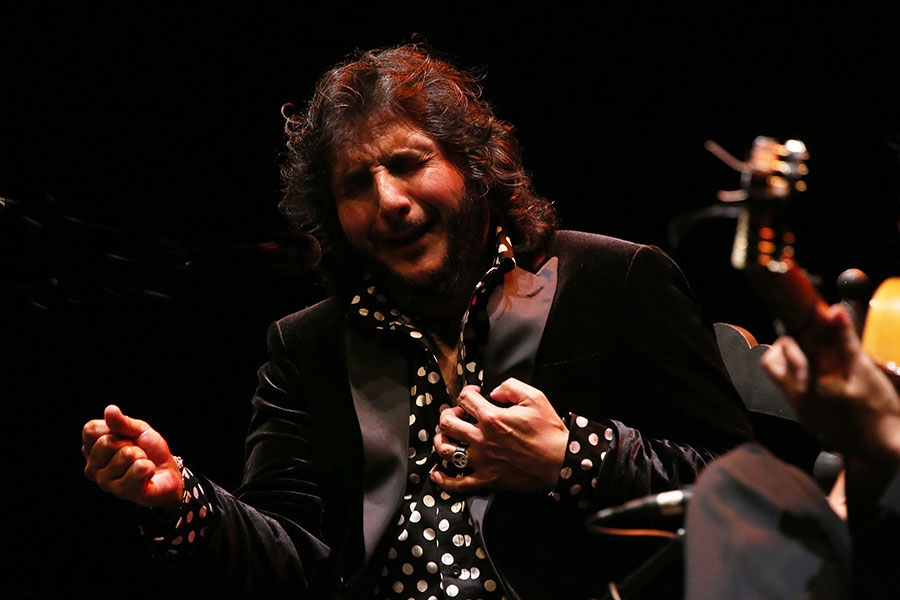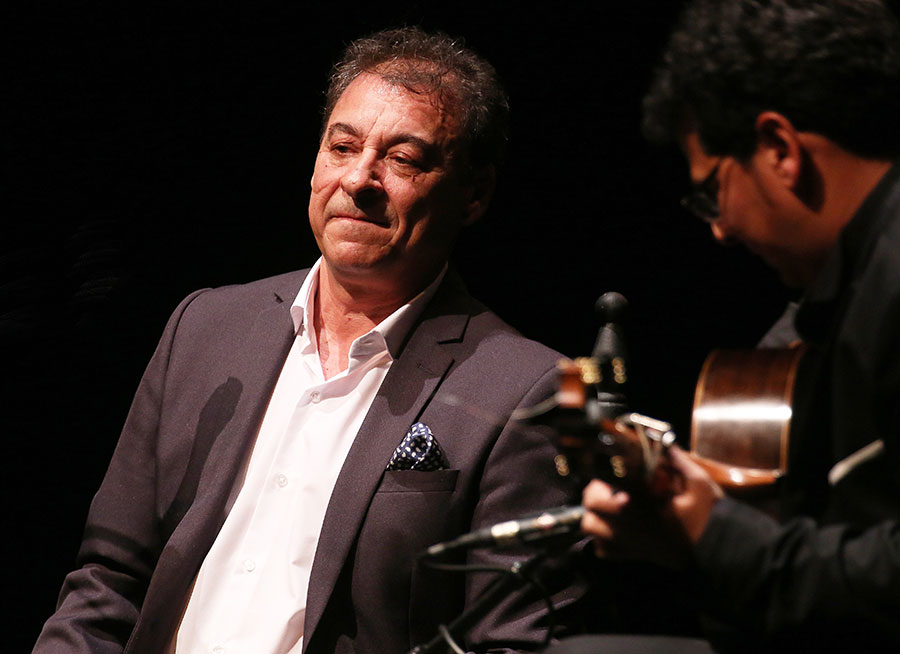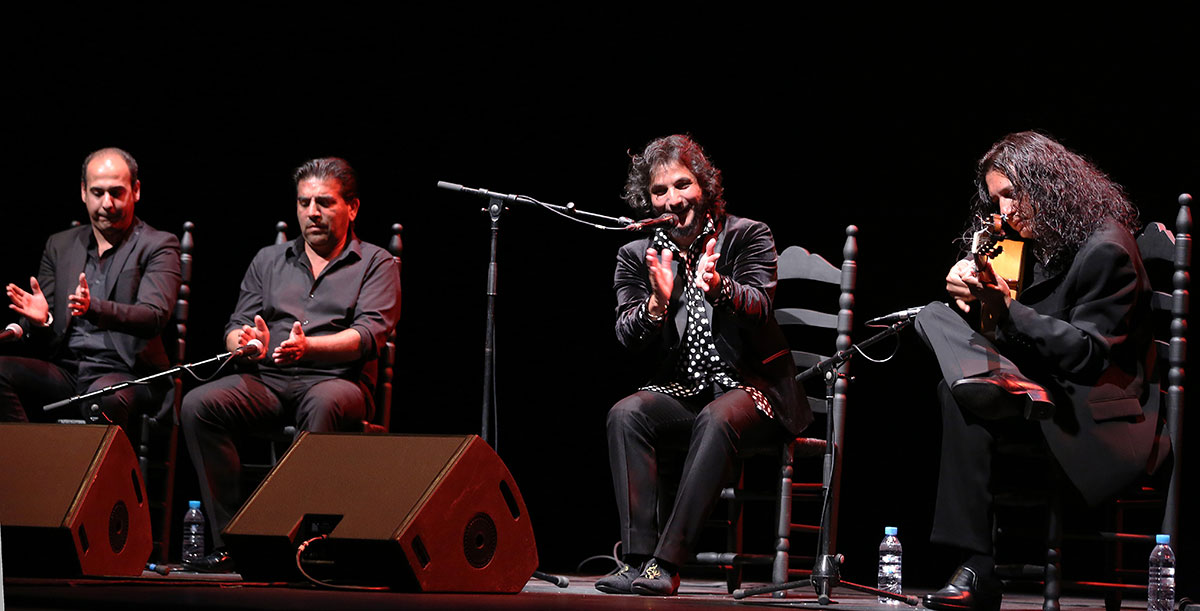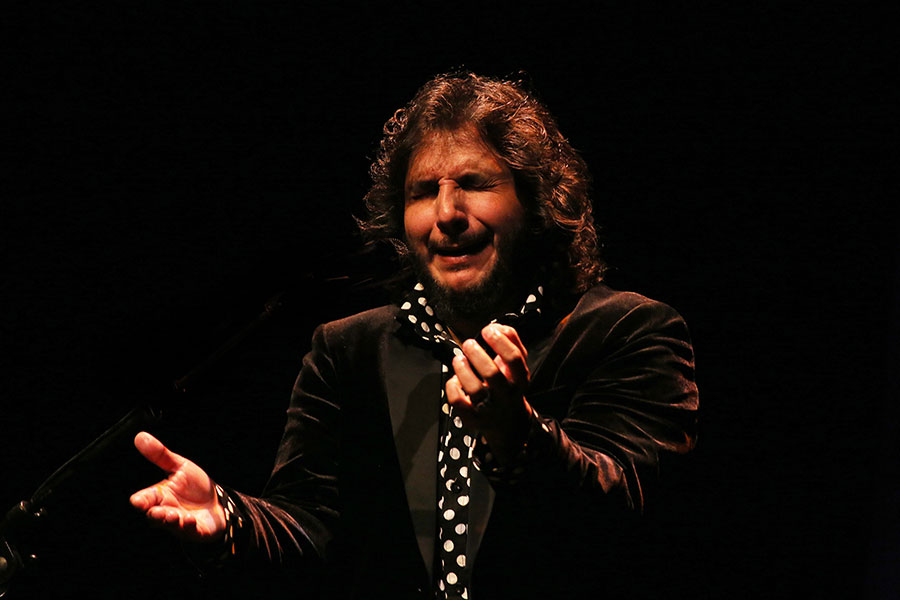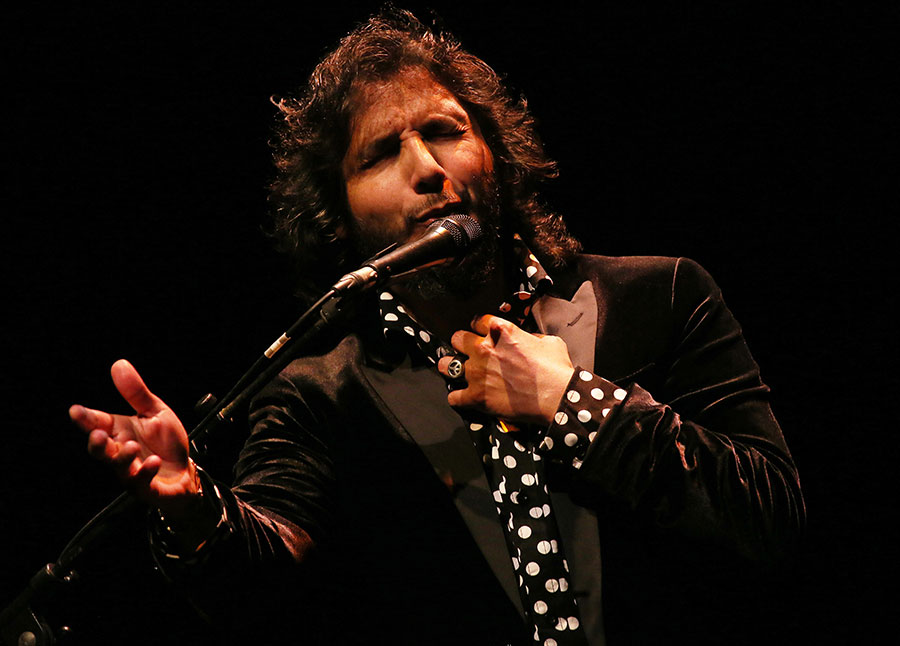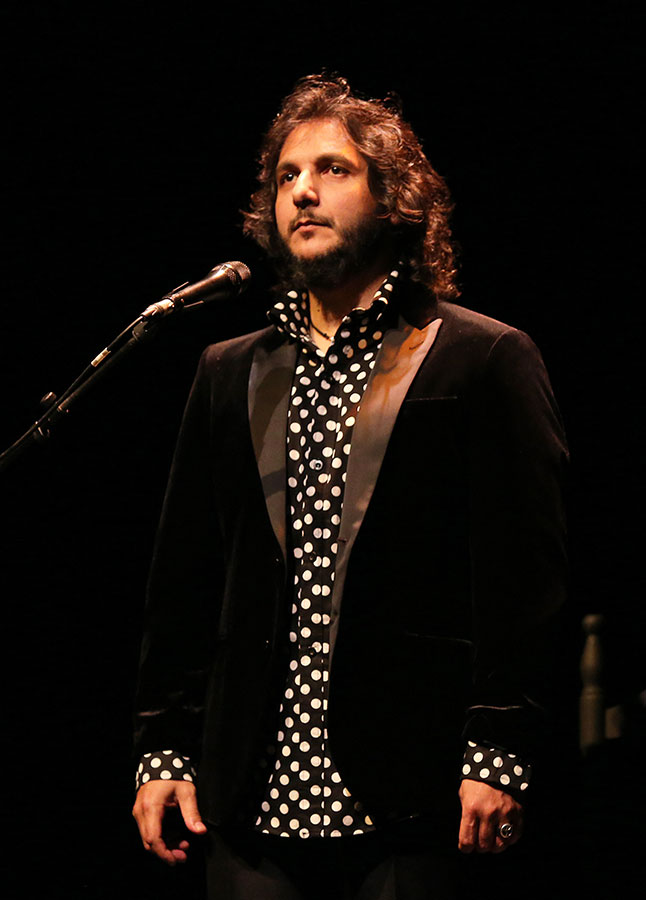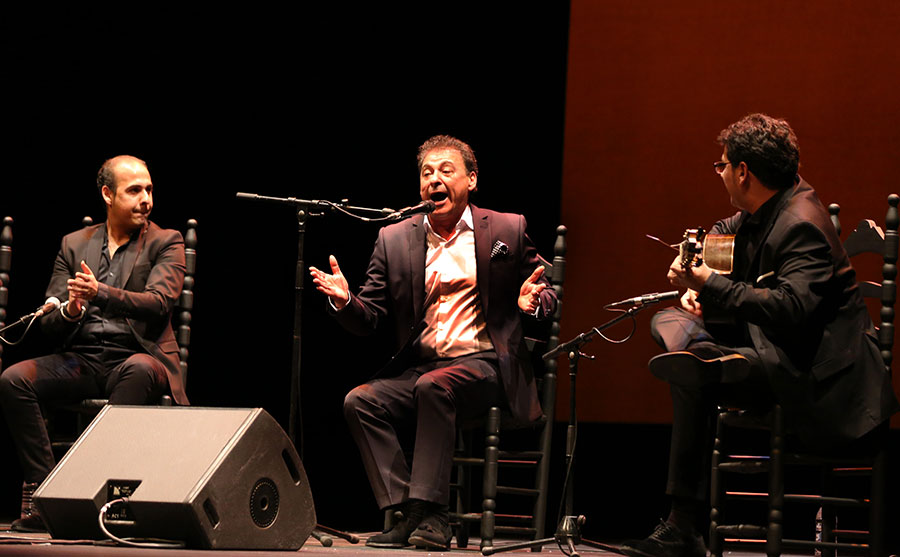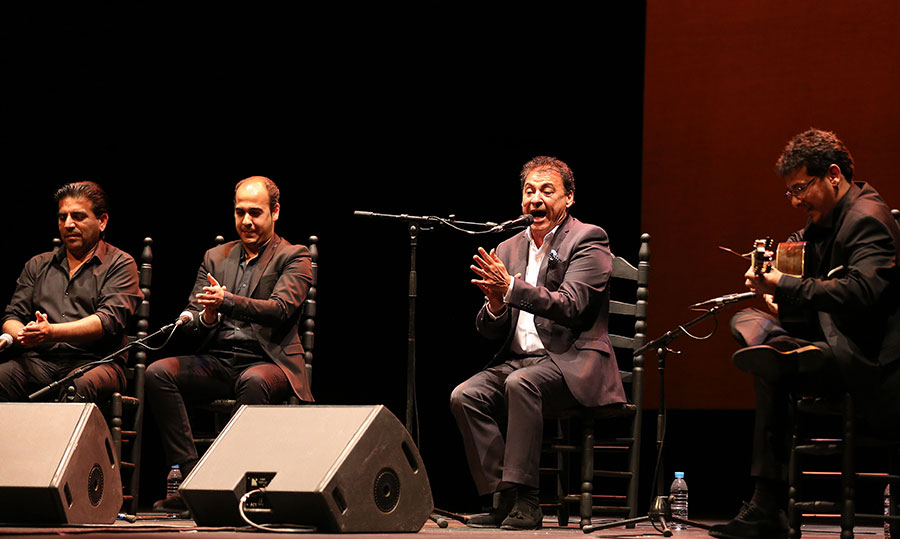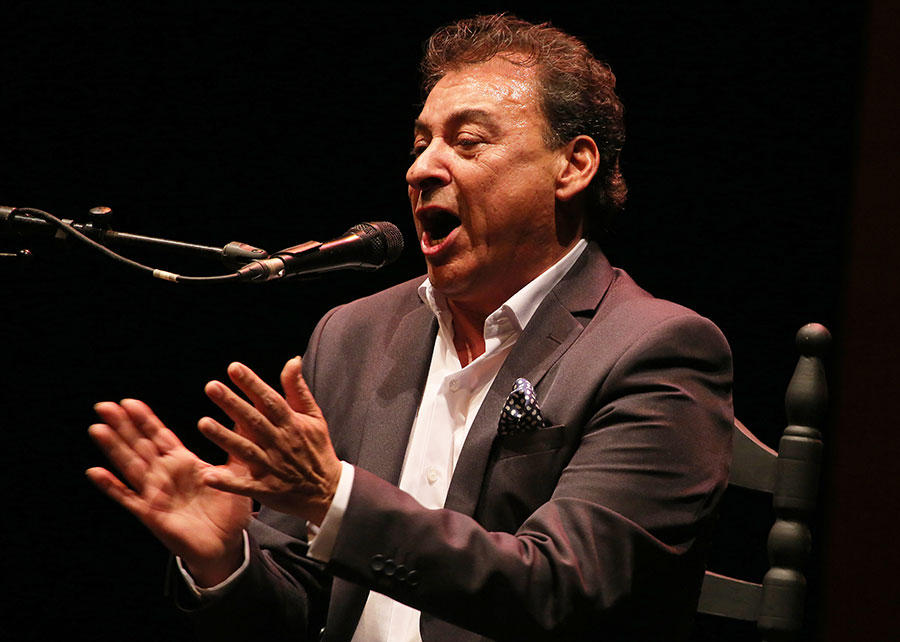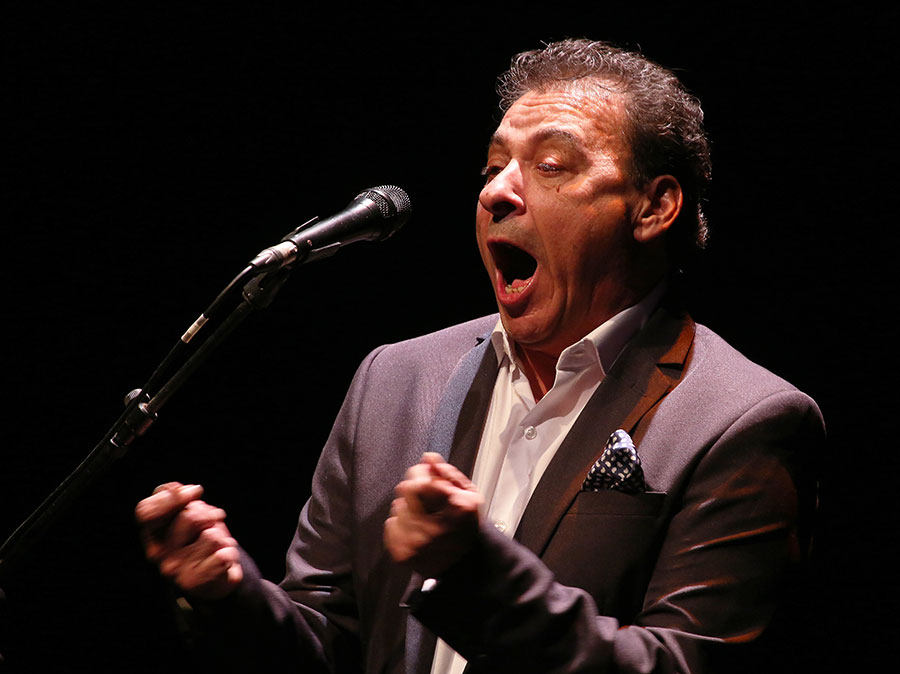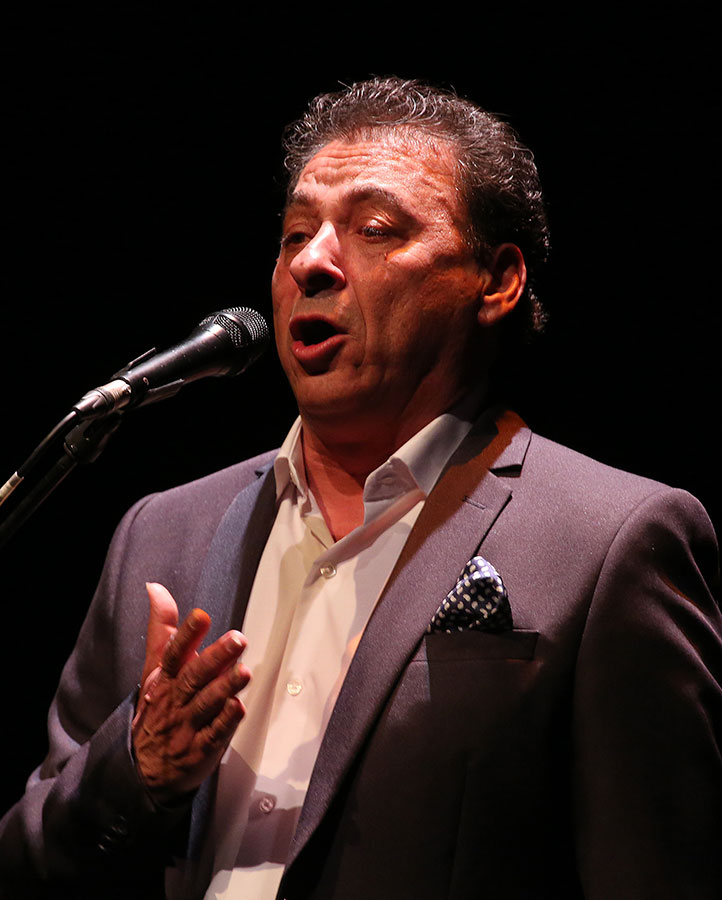 ---