Photos Niño Josele: Rafael Manjavacas
Photos Ballet Flamenco & Noche Blanca: FICM
For the first time, Niño Josele performed as soloist at the Festival Internacional del Cante de las Minas. On previous occasions he participated in the gala shows along with Enrique Morente and Paco de Lucía.
Special 54th Festival Internacional del Cante de las Minas
On the cultural agenda, Fernando Trueba received the Castillete de Oro of the Festival, and José Manuel Gamboa gave a conference "Flamenco y Cine".
The guitarist from Almería presented his seventh recording, "El Mar de mi Ventana", at the Public Market of La Unión, and unveiled his Lámpara Minera on the Avenue of Flamenco where he had special words for his two maestros, Paco de Lucía and Enrique Morente.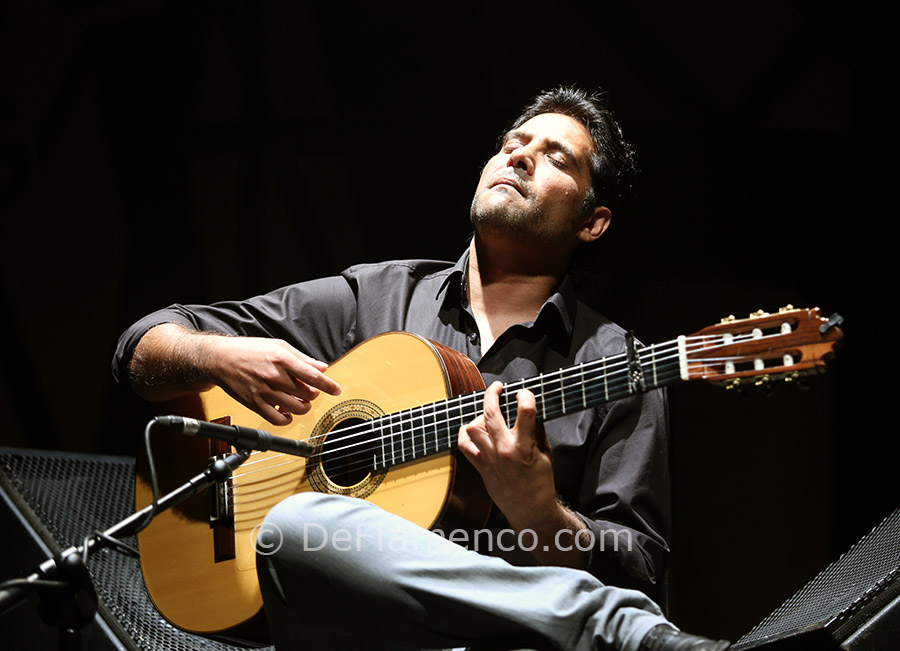 In the second part of the show, the work "Alma Minera" was debuted by the Ballet Flamenco del Cante de las Minas, which is the festival's way of cultivating interest in young flamenco hopefuls.
Once again last night the guitar of José Heredia "Niño Josele" rang out in the Cathedral of Cante as one of the best interpreters of flamenco guitar today.  "Niño Josele" was the main figure in this, his first solo performance at the festival, interpreting pieces from his recording "El Mar de mi Ventana".  He had a full house for the second show of the festival's program.
After the show, "Niño Josele" unveiled his honorific plaque on the Avenue of Flamenco where he now has his Lámpara Minera.
The second part featured the first show of the Ballet Flamenco del Cante de las Minas "Alma Minera", which tells the story of mining in La Unión, from the arrival of the first miners seeking employment, to their hard workday in the tunnels, and yet having the strength to enjoy cante at the old cafés cantantes at the end of the day.
This is one of the main novelties of the Cante de las Minas Foundation, and is intended to encourage the formation of young flamenco artists by giving them a place in the festival.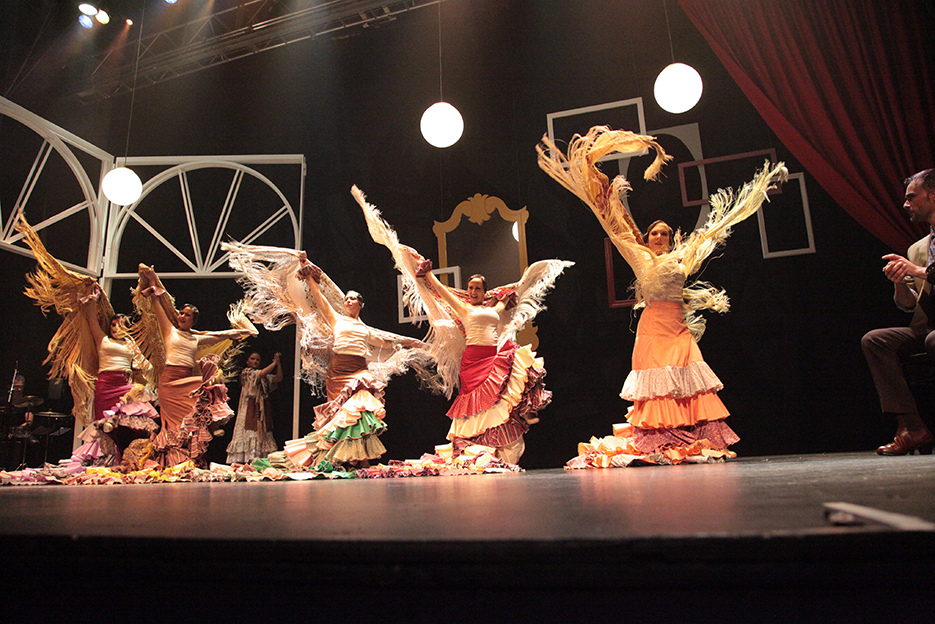 Nine young men and six women, backed up by five guest artists ((Ángel Rojas, Carlos Rodríguez, Curro de María and Rocío Bazán), and directed by Cloti Corvi and Beatriz Arce, interpreted fandangos, tarantos, martinete, cabal, caracoles, caña, tangos, farruca and fantasía por bulerías.
The composer, guitarist Francisco Tornero, performed along with singer Alejandro Villaescusa, with staging by local artist Esteban Bernal and the collaboration of choreographers Carlos Rodríguez, Miguel Ángel Rozas and Miguel Ángel Rodríguez.
The night continued in La Unión with performances on various terraces of the city for the "Noche Blanca del Flamenco".
---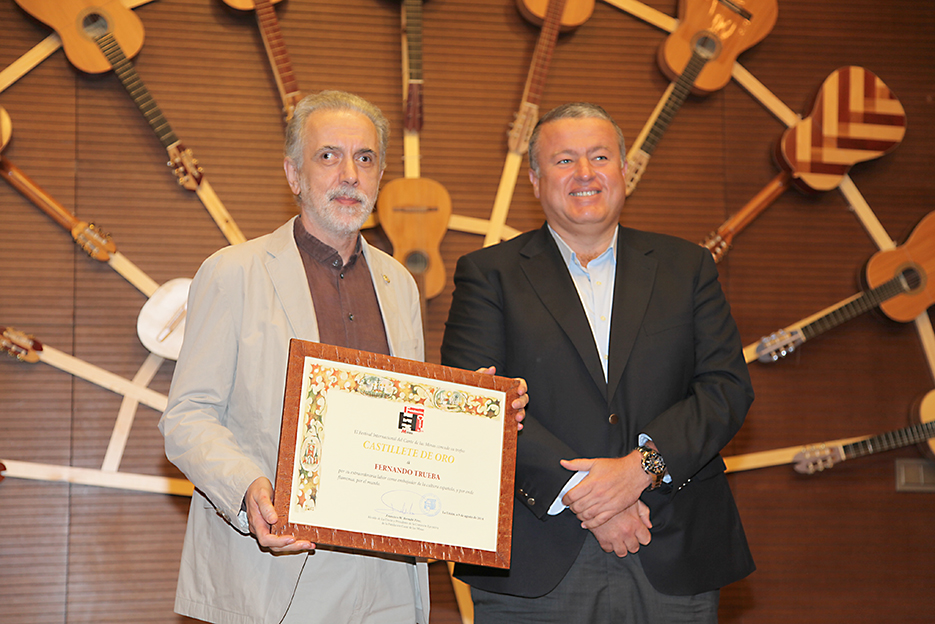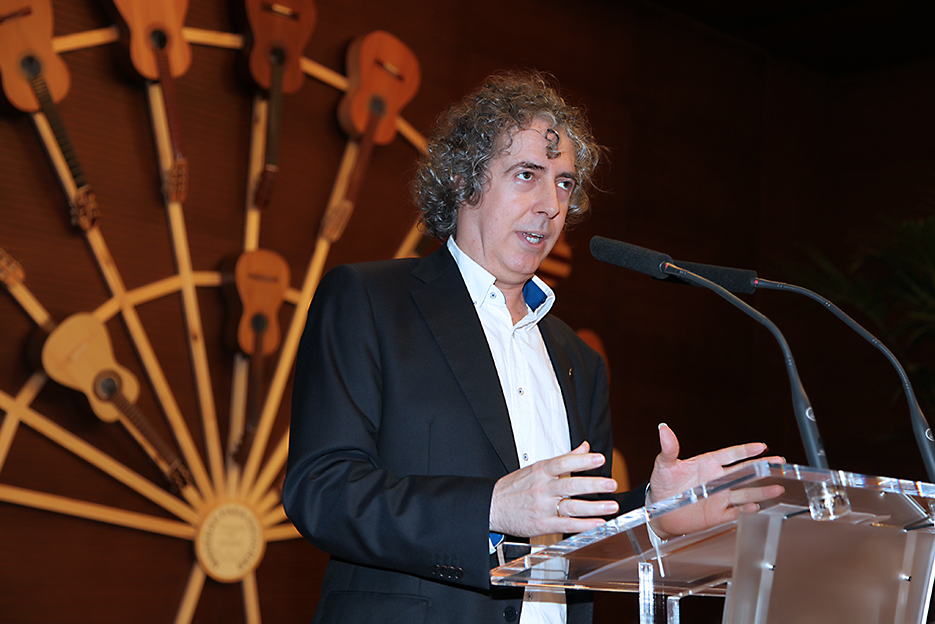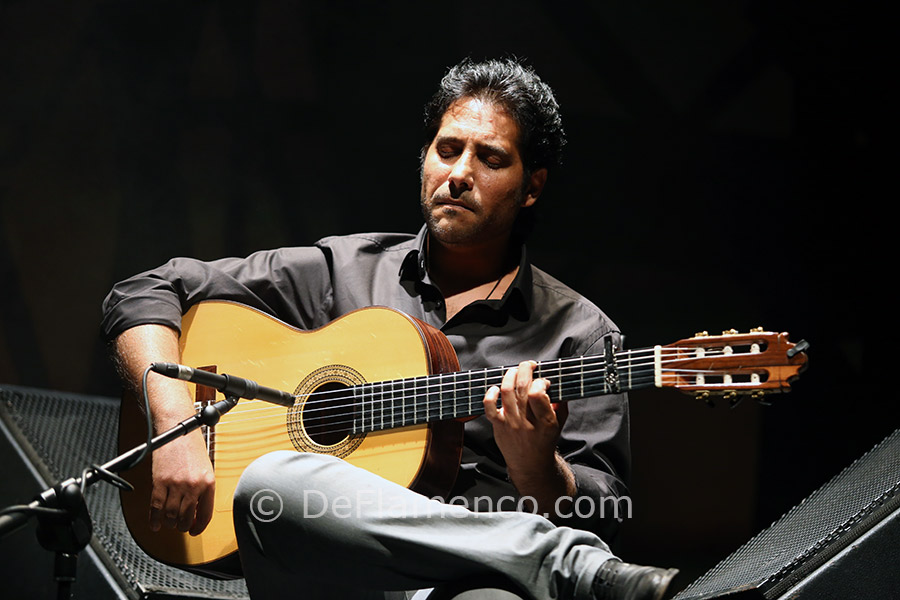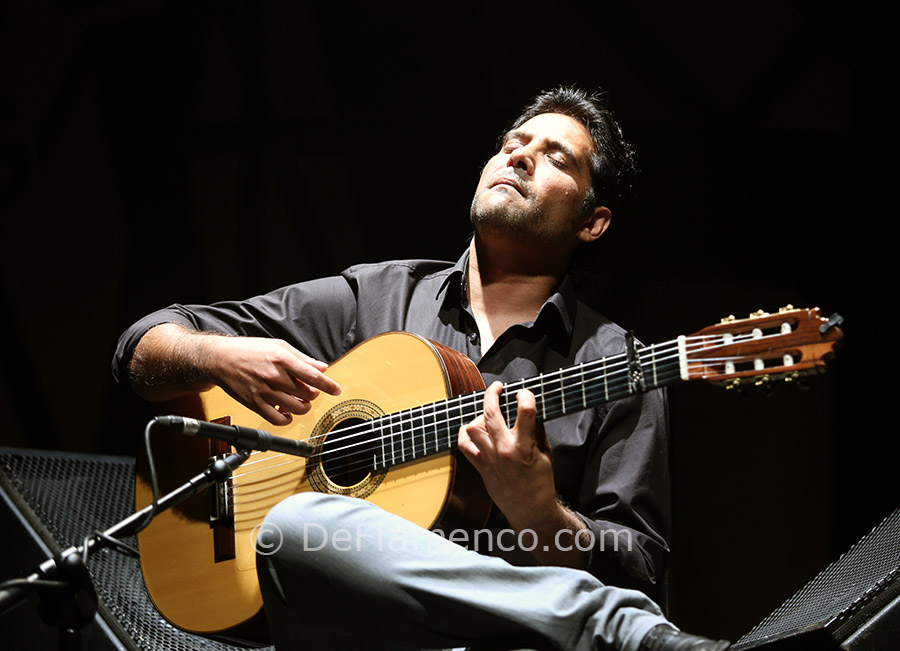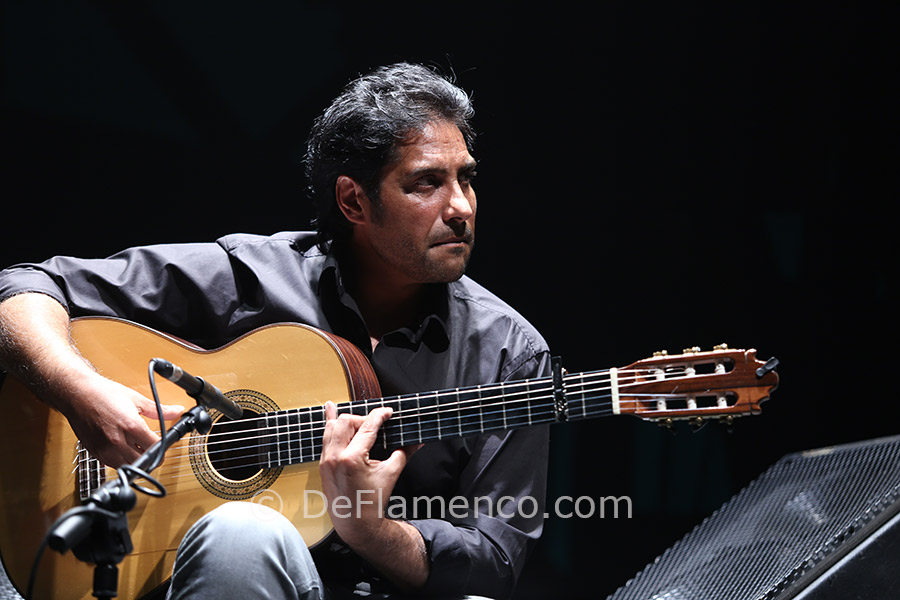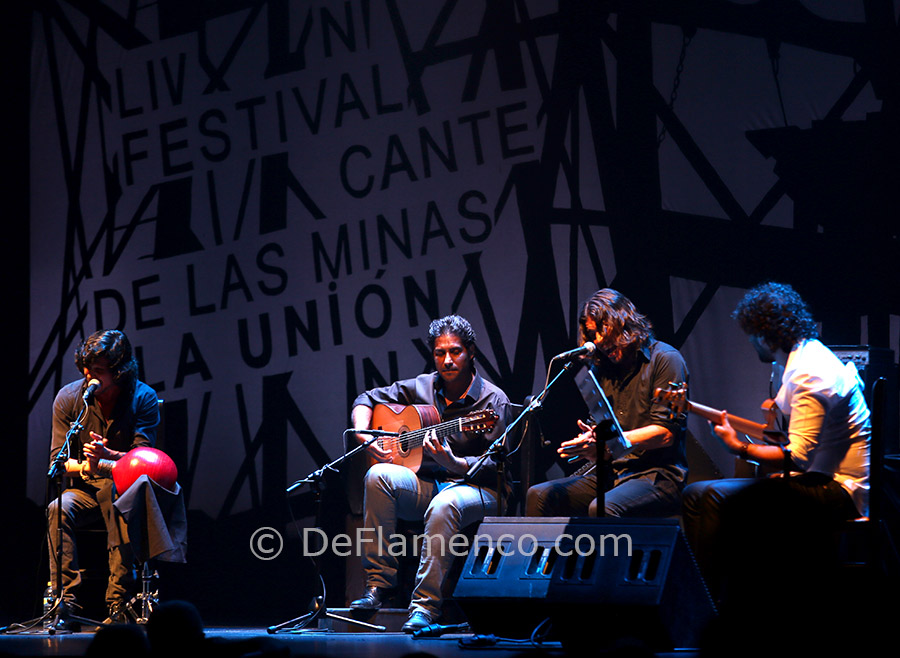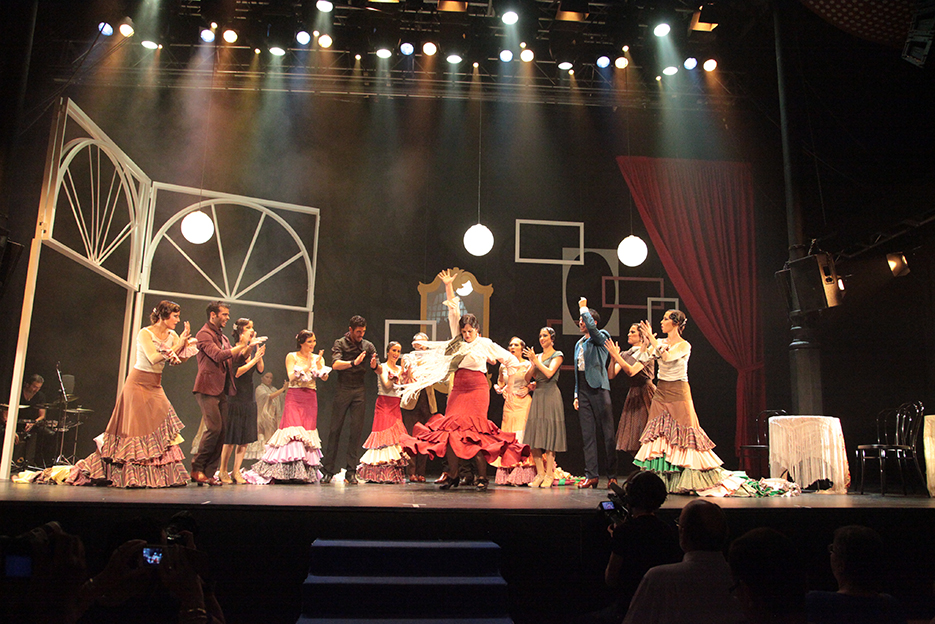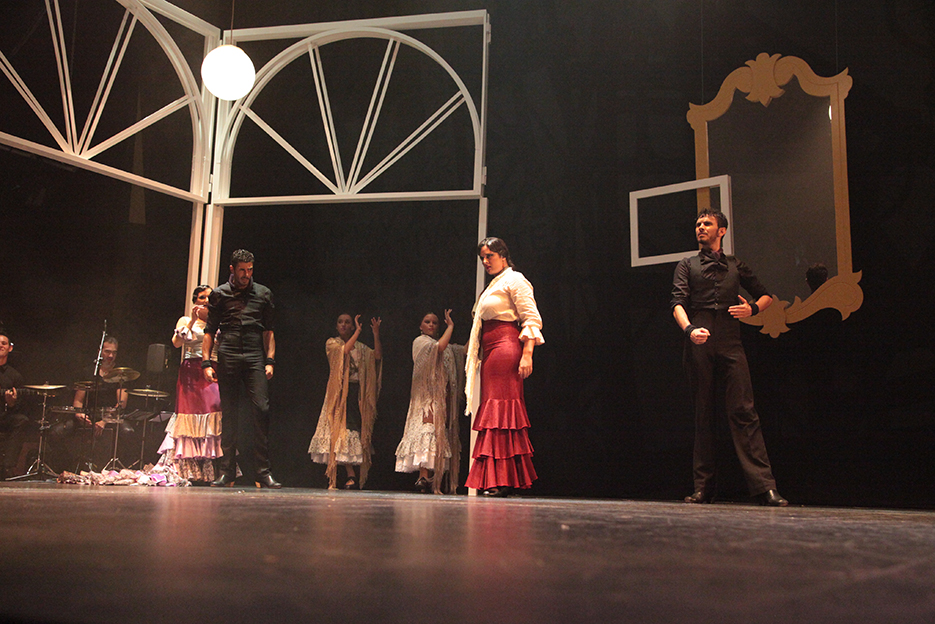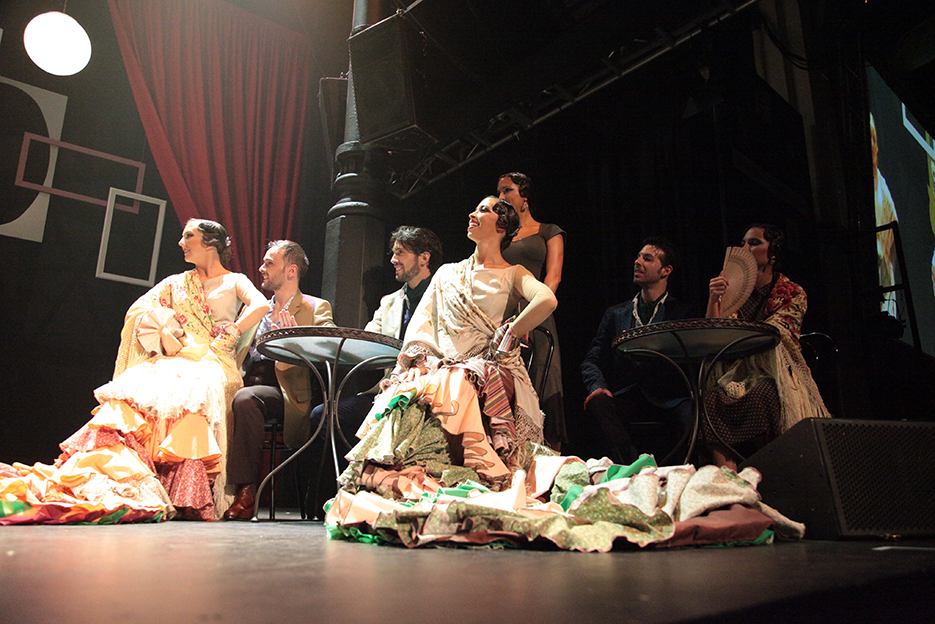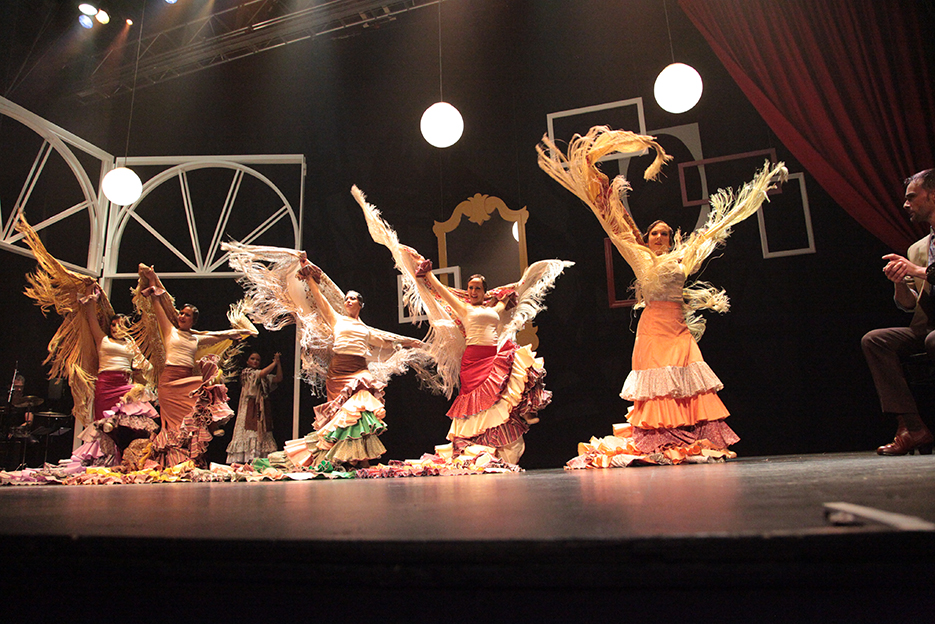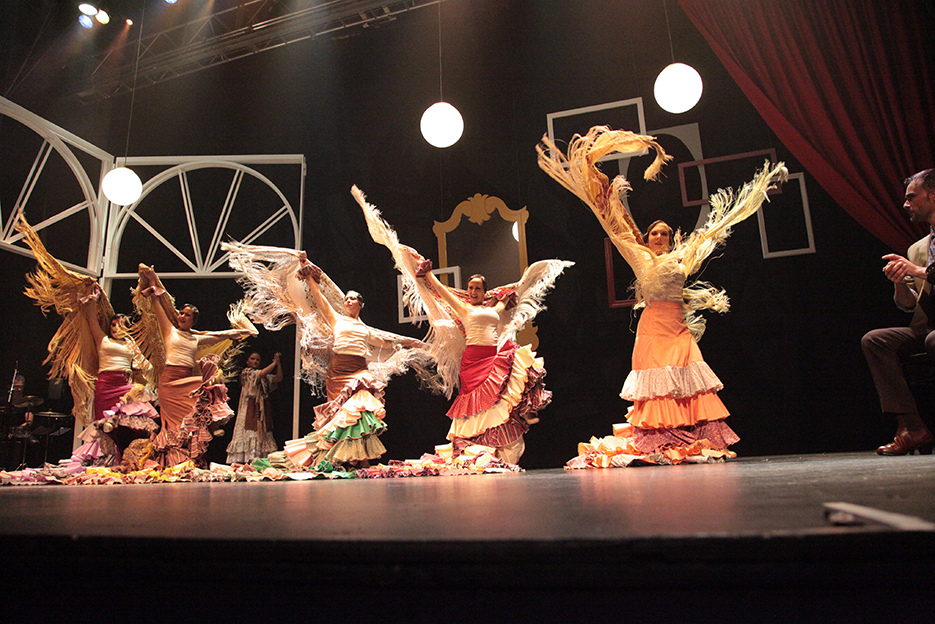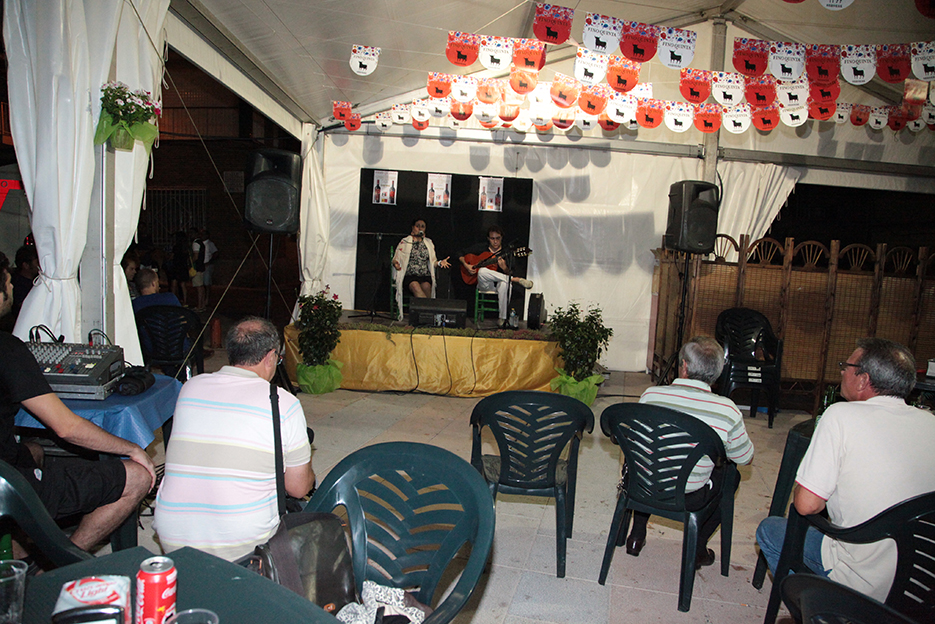 Ballet Flamenco del Cante de las Minas
Ballet Flamenco del Cante de las Minas
Niño Josele