Text: Estela Zatania
Photos: Ana Palma
18th FESTIVAL DE JEREZ
Marco Flores "Laberíntica"
Sara Calero "El mirar de la maja"
Sunday, March 2nd, 2014. Jerez de la Frontera
Special 18th Festival de Jerez – All the information
---
SARA CALERO "EL MIRAR DE LA MAJA"
Sala la Compañía, 7:00pm
I've always thought that the most admirable achievement of any artista is to do something absolutely original base on an absolutely traditional form.  Anyone can be original if they work without any kind of restrictions, but the result may lack meaning.
For this reason the triumph of Sara Calero with her work "El Mirar de la Maya", is all the more admirable.  This artist clearly commands a complete register of the forms of Spanish and flamenco dance, she is technically polished and has the creativity to update the genre with intelligence and good taste.
At the beginning, when Calero is seen seated on a bar stool…wrapped in plastic!…plastic which seems to be a cocoon which she herself slowly cuts from the inside, you think "ok…what's going on here?"  It is only as the show progresses that you begin to understand the desire to update the old forms, and that beginning makes sense.
The surprising Gema Caballero, far beyond being the singer for the show, is an essential and non-removable component.  Calero and Caballero, that is the nucleusof this work, with the accompaniment of Fernando de la Rúa on flamenco guitar, and Pablo Romero Luis on classical guitar.  Four interpreters for one exceptional work.

"Goyescas" of Granados, a piece that was so popular in Spanish dance companies decades ago, is here interpreted by Sara Calero as you've never seen it before.  It's like traveling in time with an artist whose only priority is art, not historical reconstructions.
And Gema.  More surprising than ever.  She has the clean sweet delivery that is back in fashion in flamenco singing, but she serves it up unapologetically and without appearing to make a point.  This is a young woman who sings in this way in the year 2014, and manages to stand your hair on end.  A Caracol-style zambra for Sara's dance with chin-chines, and a sort of "danza mora", yet another refurbishing job.  It complements the tangos de Granada sung by Granada-born Gema.  Following this, the surprising singer, alone and at the front edge of the stage, interprets a mixture of sung and spoken verses like we haven't seen since the days of Marchena and El Pinto, an impressive accomplishment.
Sara Calero returns to the stage to dance a caña playing castanets with extreme subtlety, a sound that caresses the air.  A lyrical guitar solo, more Spanish dance, alegrías with winks to the "jota", jumps and kneedrop included, to remind us of the relation between both forms, and the last scene is the dancer in a flesh-colored full-body leotard that insinuates nudity, smearing her body with dark paint.
A nearly perfect show in which the only complaint I have is the insufficient lighting.
---
MARCO FLORES "LABERÍNTICA" 
Sala la Compañía, 10:00pm
Dance: Marco Flores, José Maldonado, Jonathan Miró, José Manuel Álvarez, Rubén Puertas. Percussion: Quique Terrón. Guitar: Antonia Jiménez, Jesús Núñez. Cante: Mercedes Cortés, Inma Rivero, Fabiola Pérez. Artistic director and choreography: Marco Flores. Stage director and choreography: Juan Carlos Lérida. Original music: Antonia Jiménez, Jesús Núñez, Paco Cruz, Pablo Suárez, Jesús Torres, Quique Terrón.
We're known of Marco Flores' talent and capacity for a long time.  "Laberíntica" is the second work with his own company.  If "De Flamencas" was a brilliant journey through flamenco with a contemporary vision, "Laberíntica" is contemporary dance tinged with flamenco.  A crossing-over to the "other side" which is probably due to the influence of the artistic director and choreographer Juan Carlos Lérida who describes this evolution as "a great leap forward for Marco Flores as an artist".  Flores himself has referred to the work as part of "a new stage".
Smoke and blackness, scant lighting, geometric movements.  Three female voice provide the warmth: Mercedes Cortés, Inma Rivero and Fabiola Pérez do an excellent job throughout  the show.  And to think that forty years ago they said women couldn't sing for dance.  Speaking of which, guitarist Antonia Jiménez defines a whole new way of accompanying cante, with little concern for traditional chords, creating new zones that are still flamenco in concept.  The percussion provided in the background  by Quique Terrón is also a far cry from the tiresome cajón, and contrasts nicely with the classic singing of the women.
Marco dances taranto with some wonderful moves.  Cartegeneras, slow tangos from Granada, a fascinating solea por bulería danced by five men with an excellent vocal arrangement.  Who would have thought, a chorus for bulería por soleá!  Strongly suggestive erotic moves in the caña, petenera with the novel accompaniment of Antonia, the queen of intelligent dissonance.
A long contemporary dance cuts the intensity, but then Marco serves up his absolutely sublime bulerías, full of flamenco subtlety; he triggers enthusiastic cheering with a simple hand movement.
It all could have wound up after the bulerías, but there is still pregones and martinete danced by all the men, and the show winds down to a close with Fabiola singing the Cuco siguiriya.
---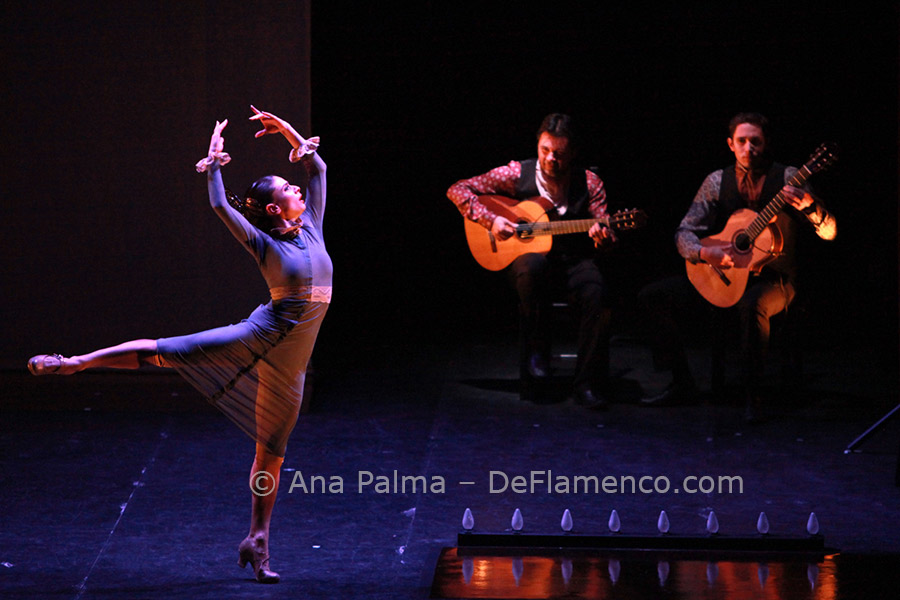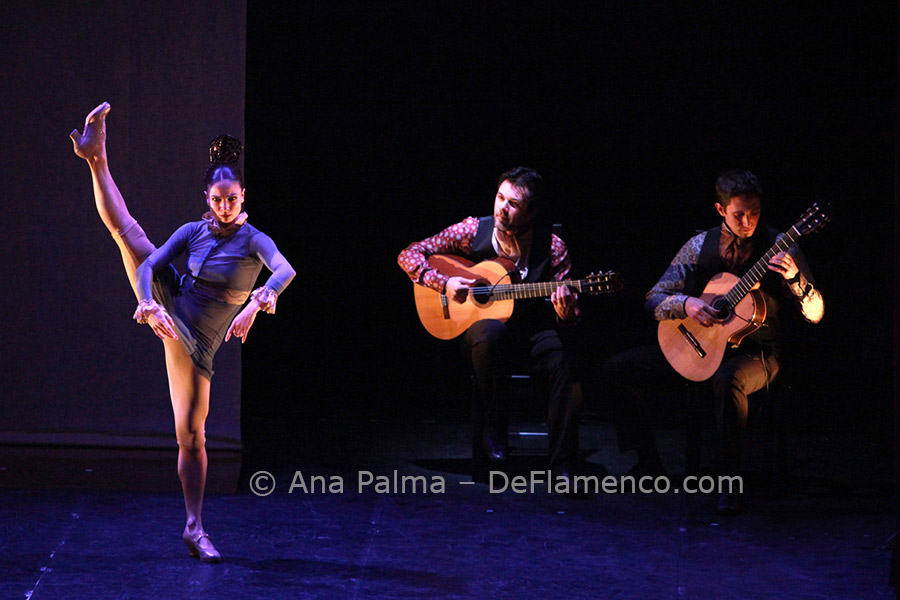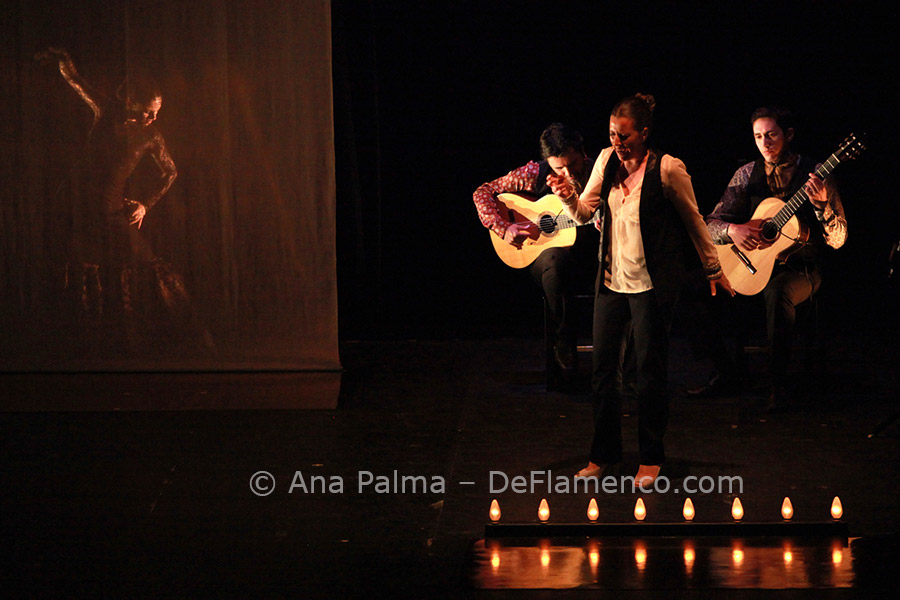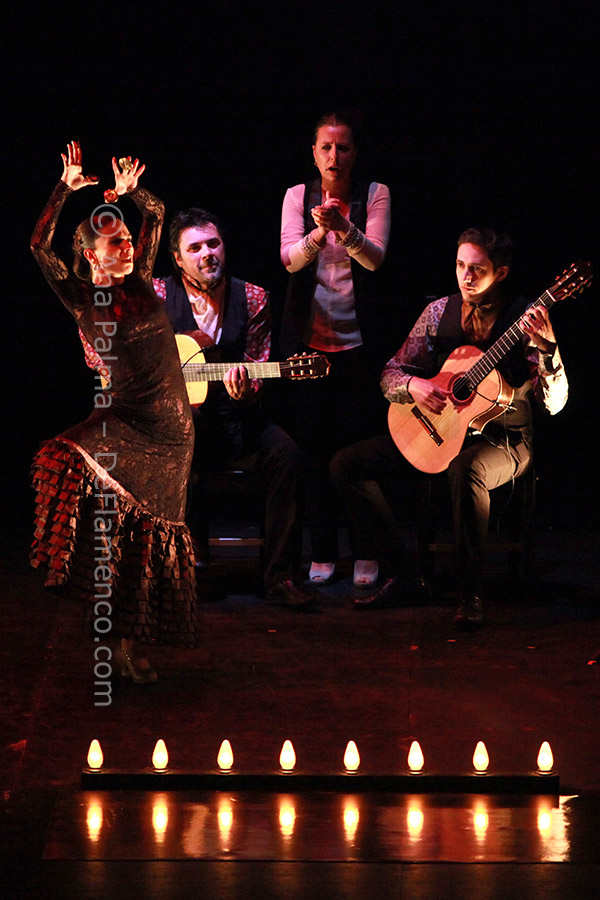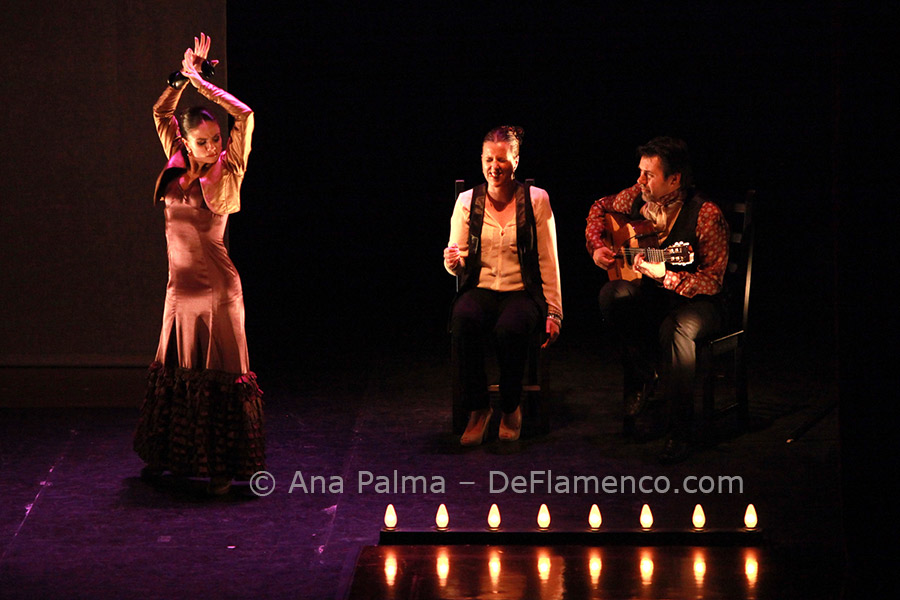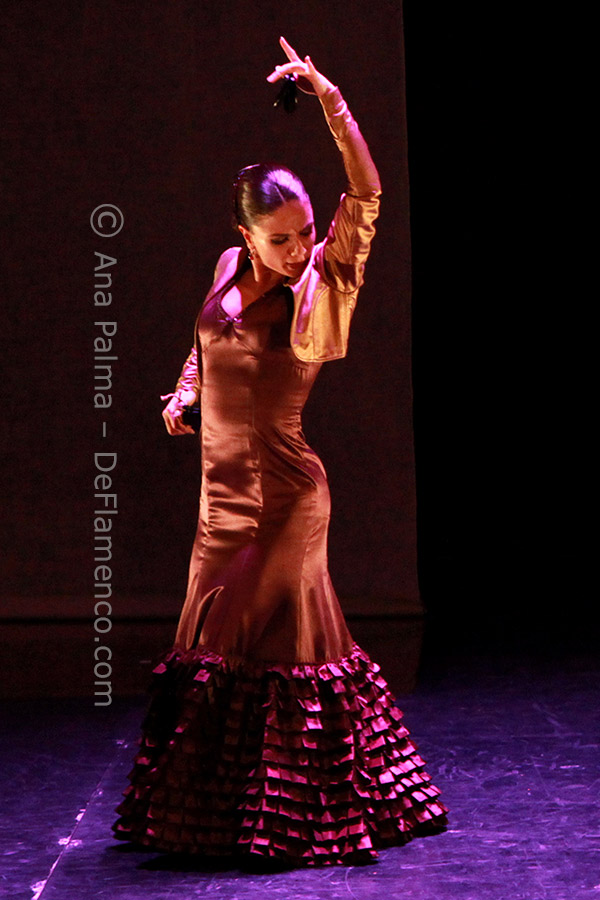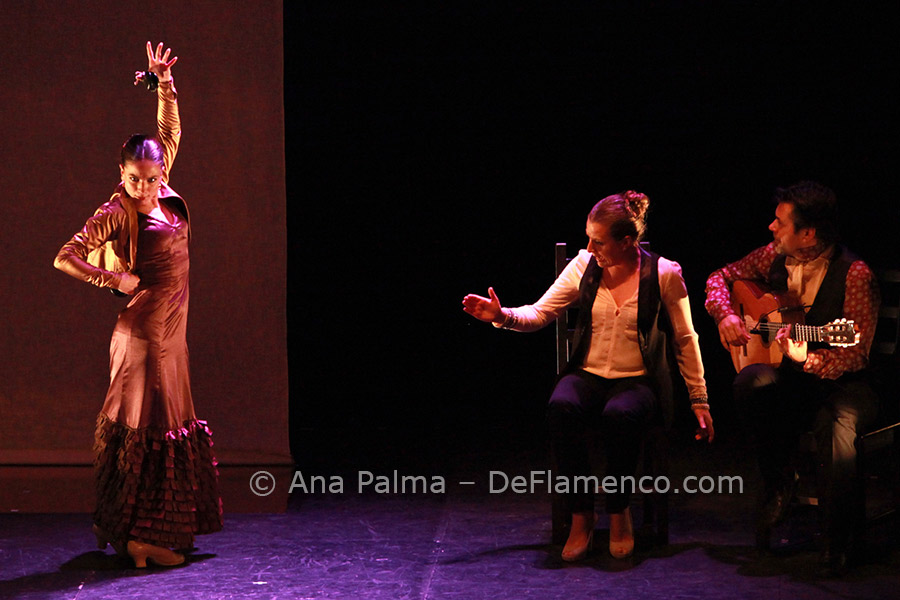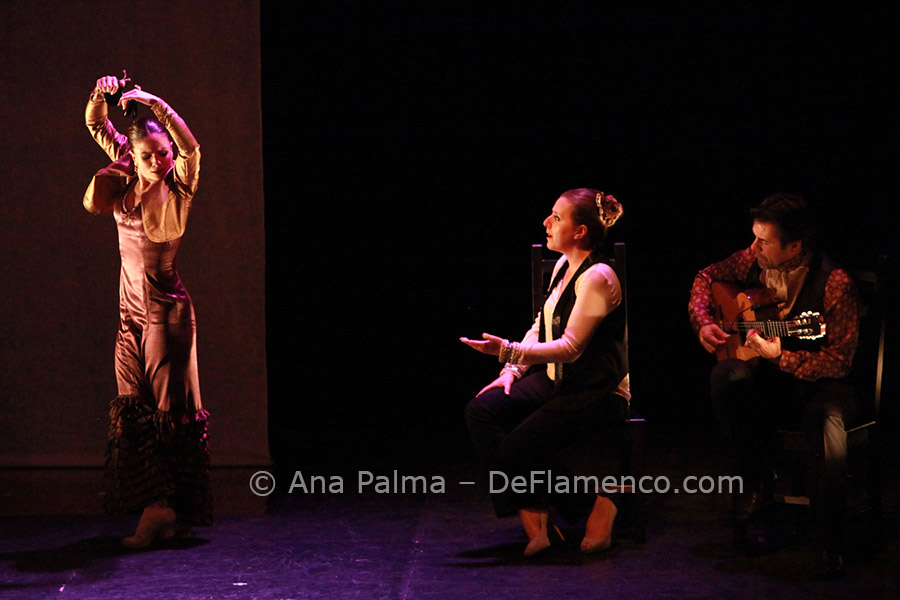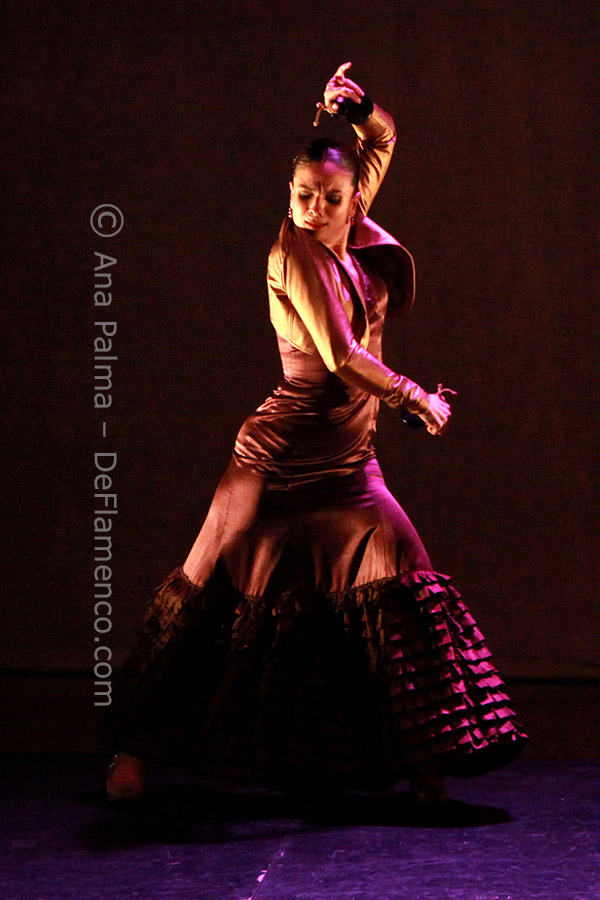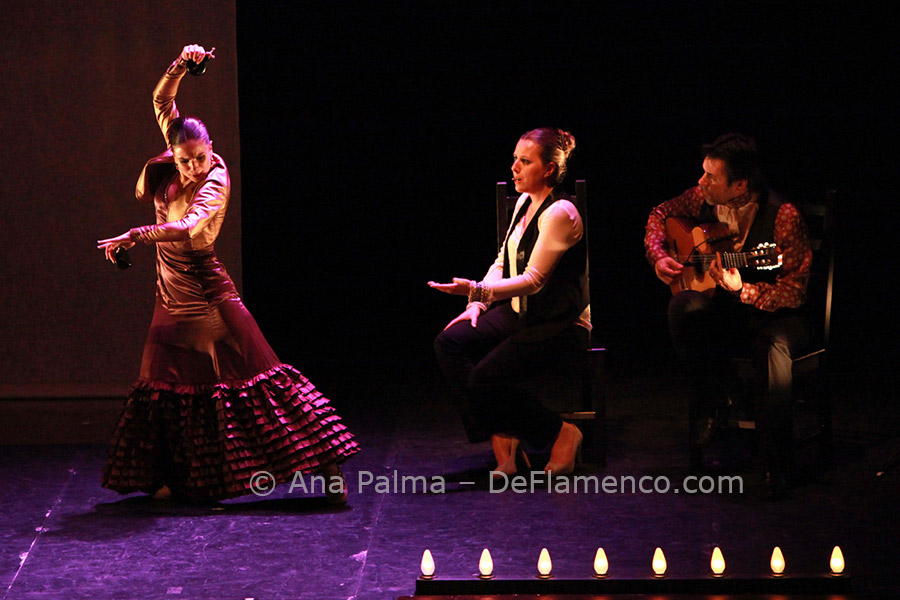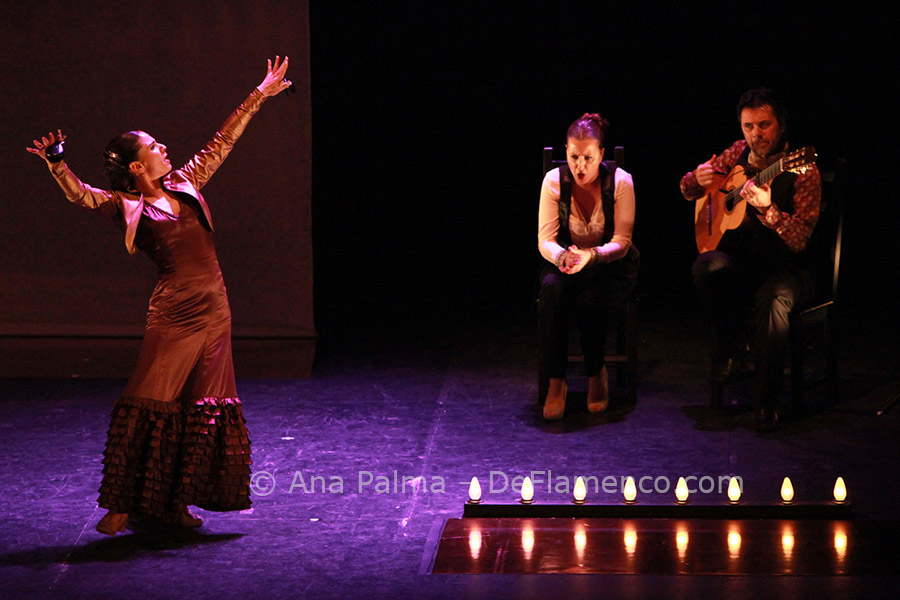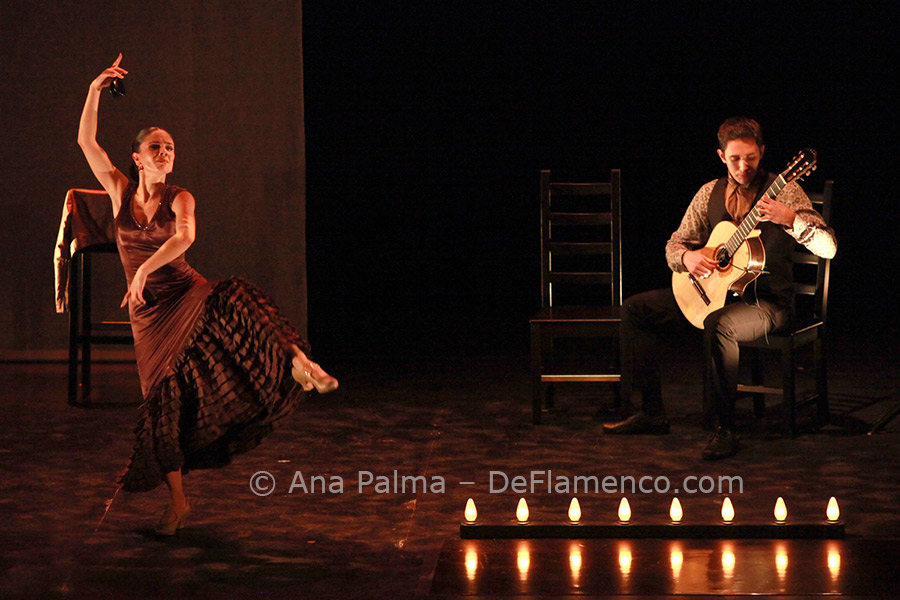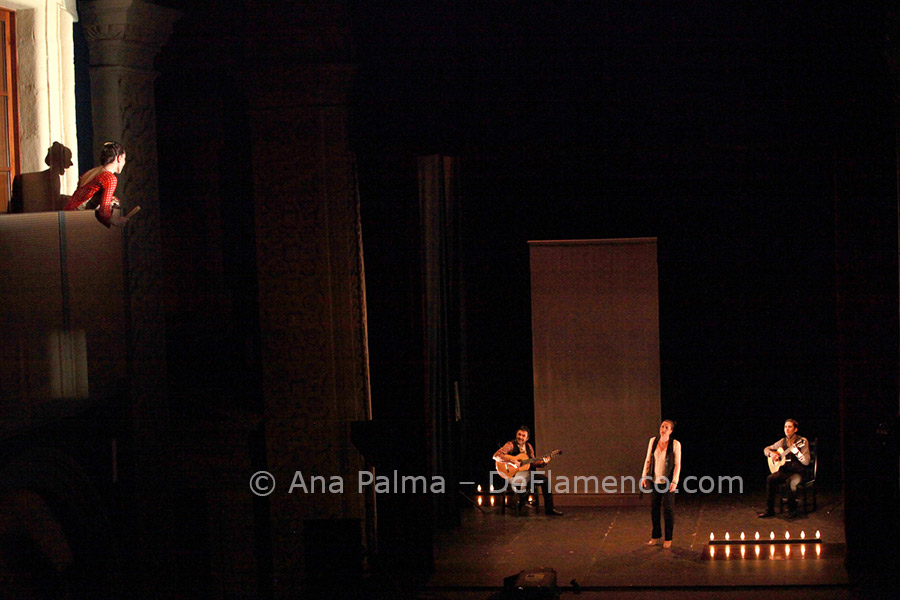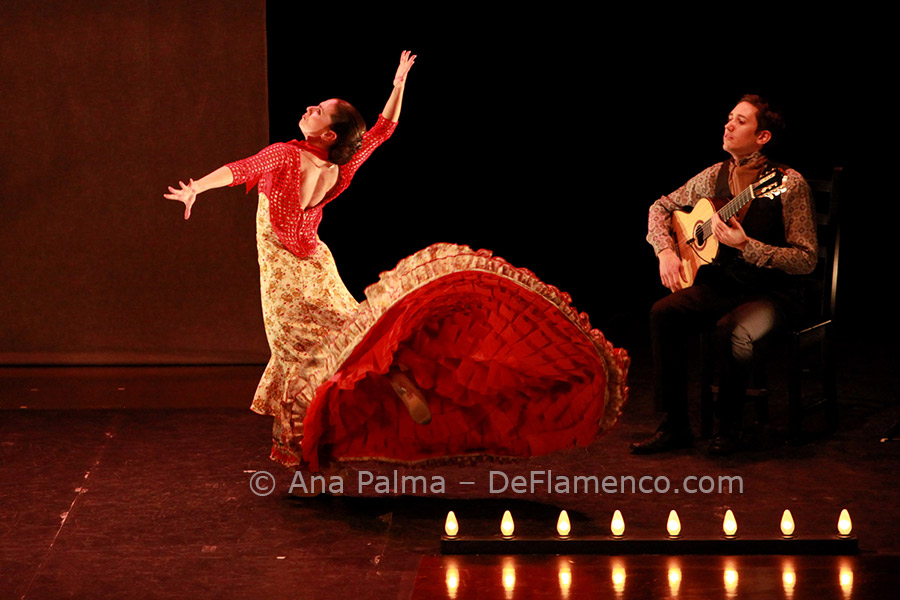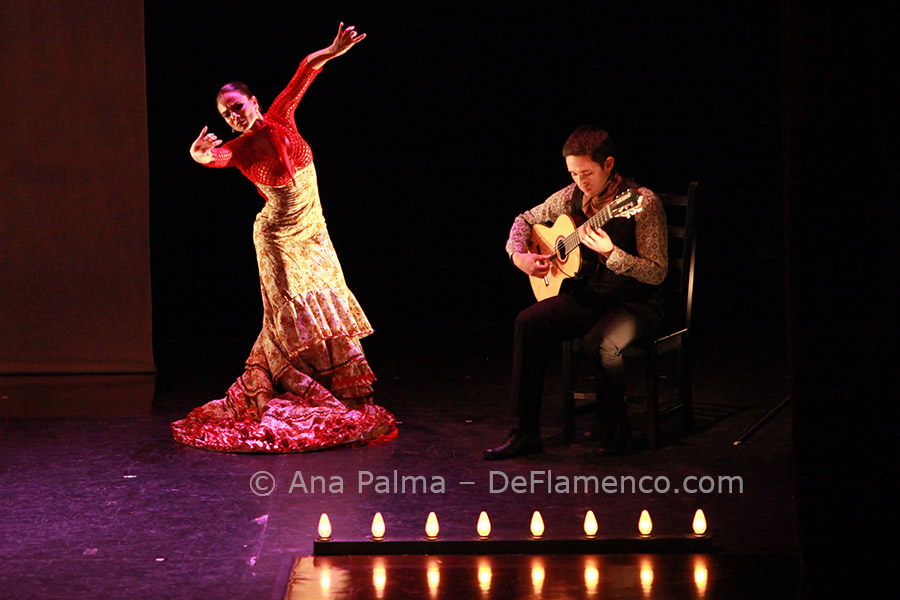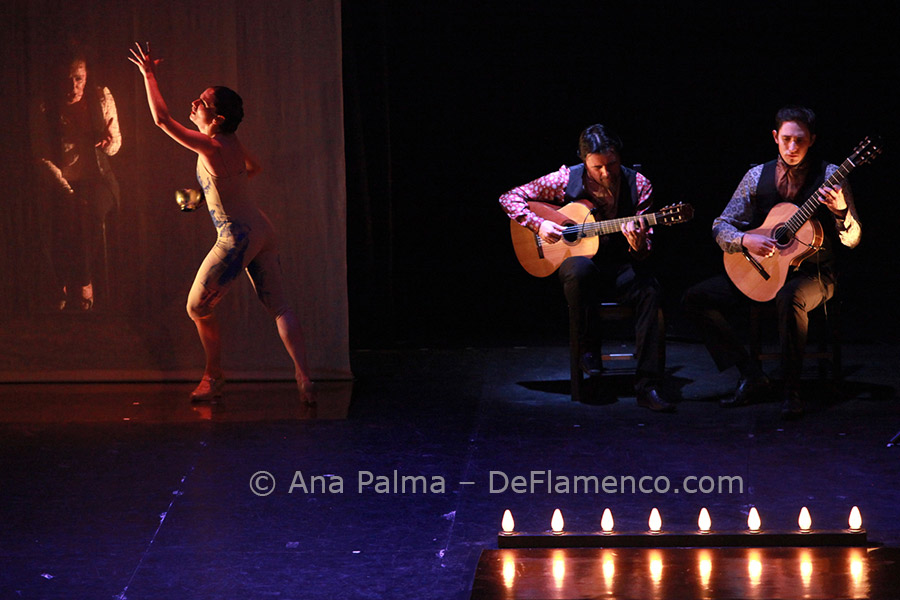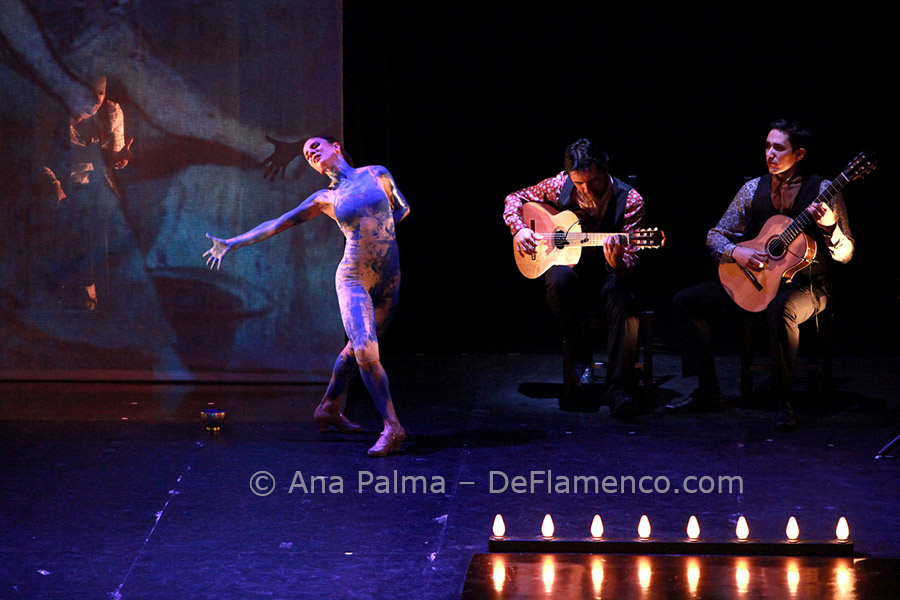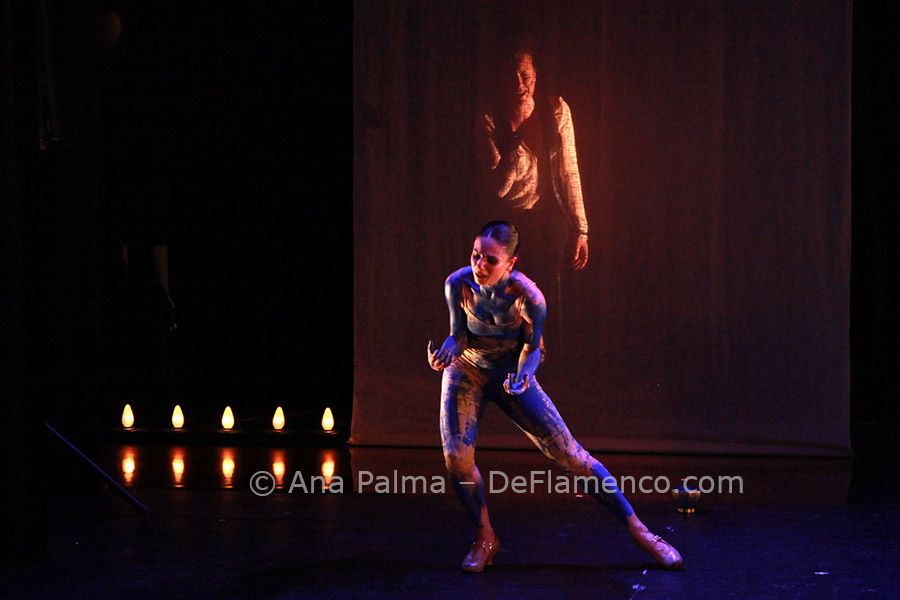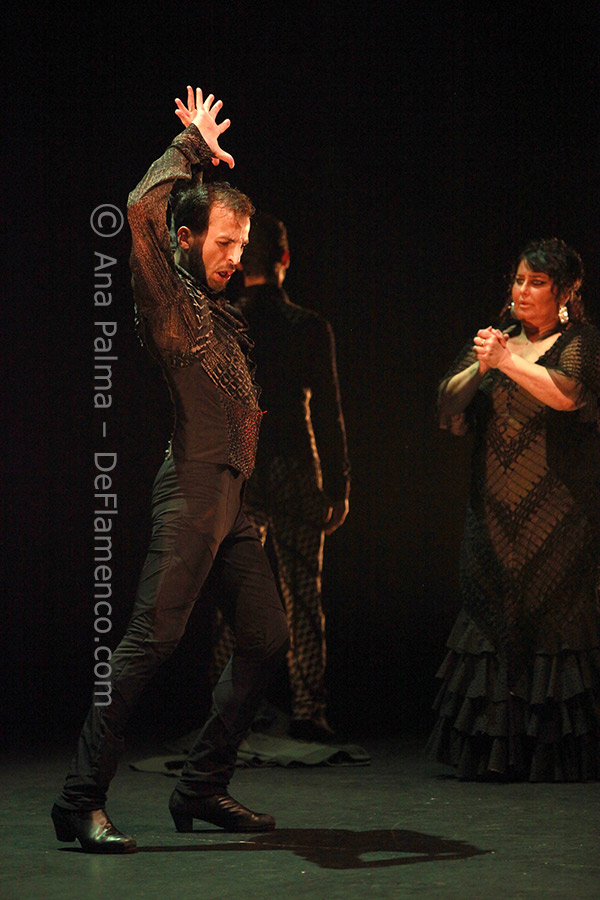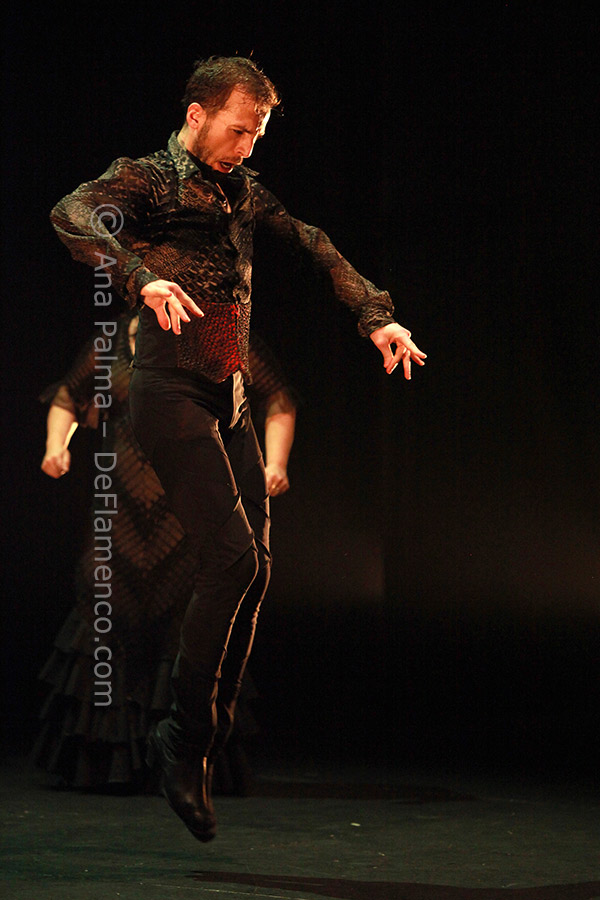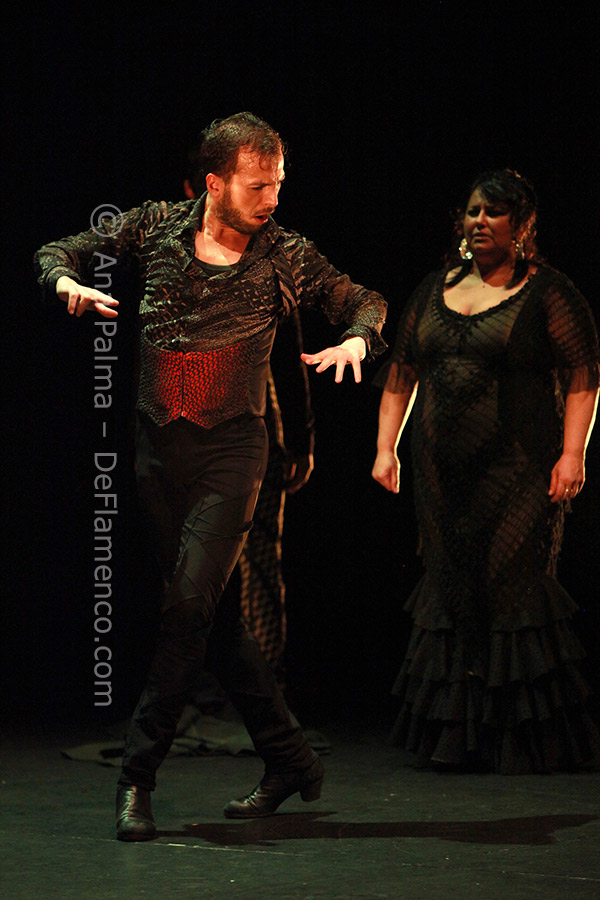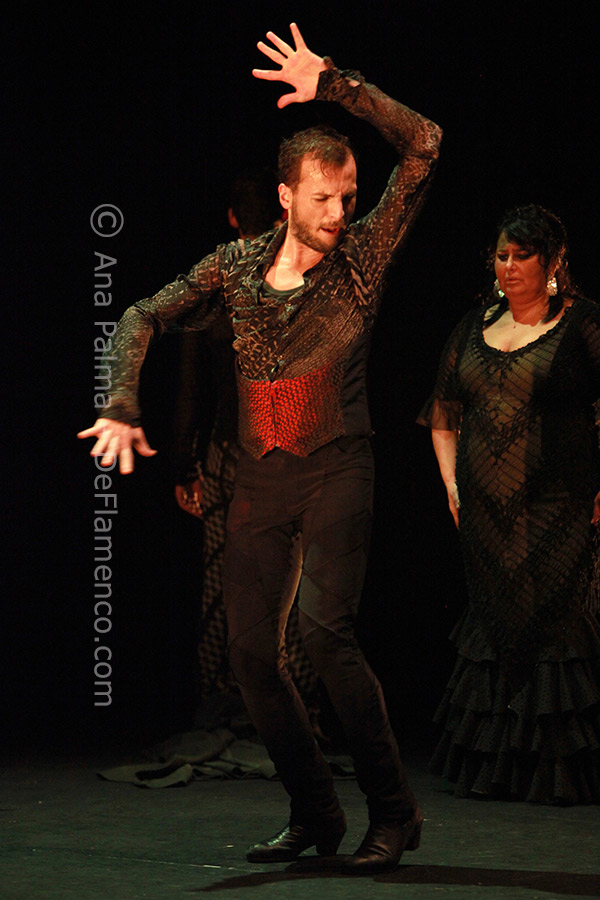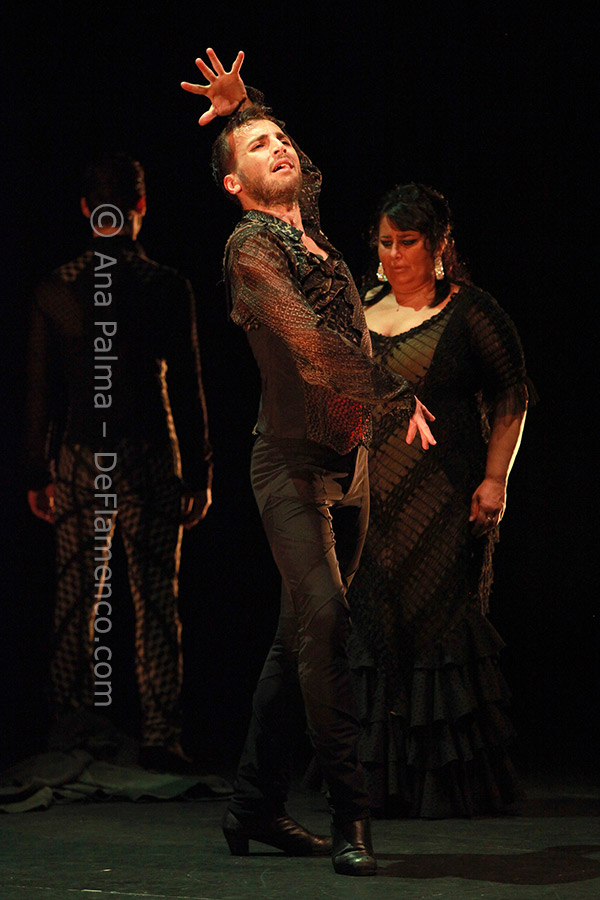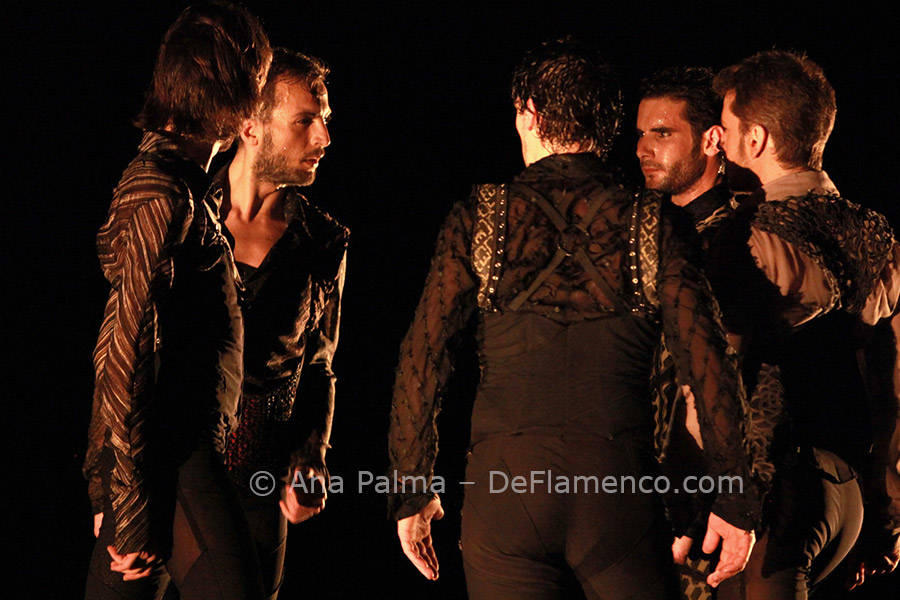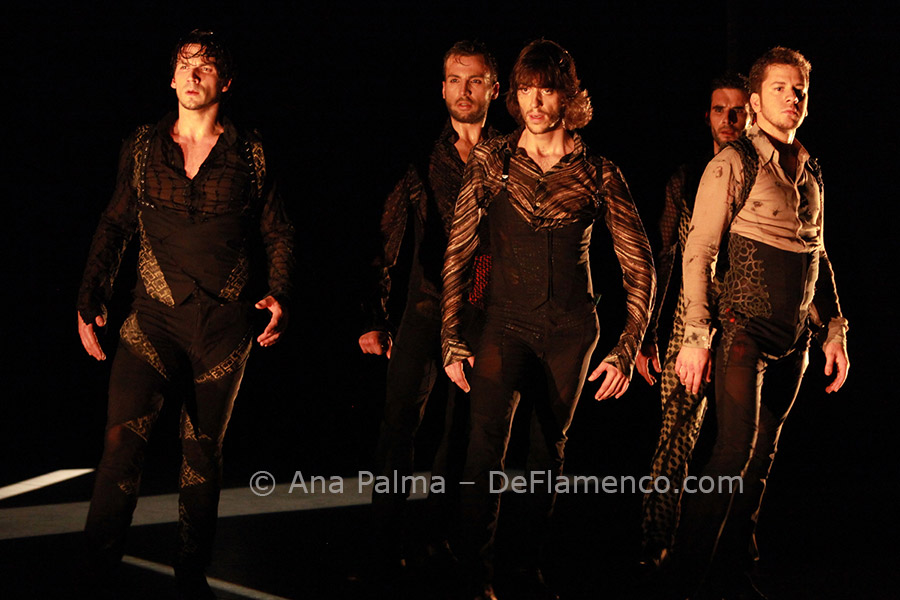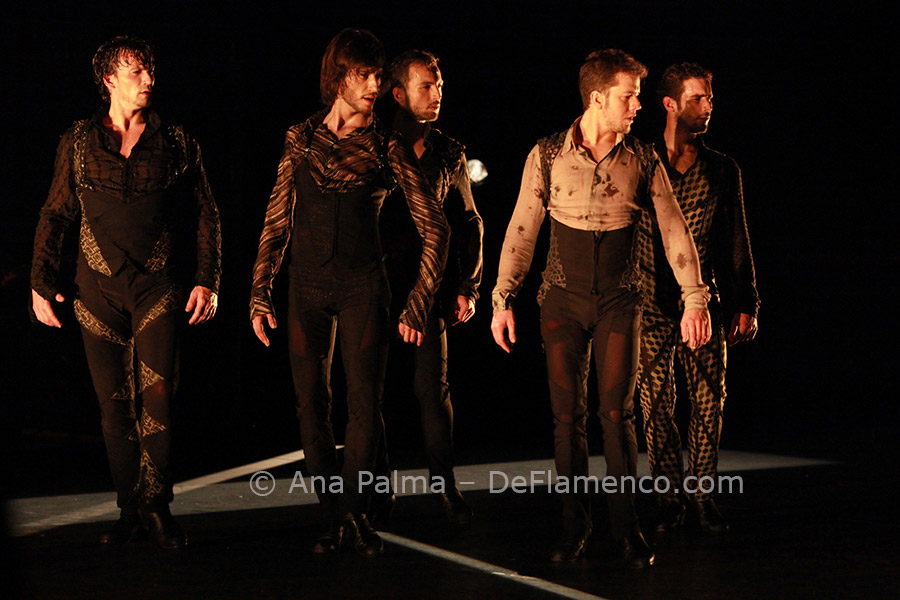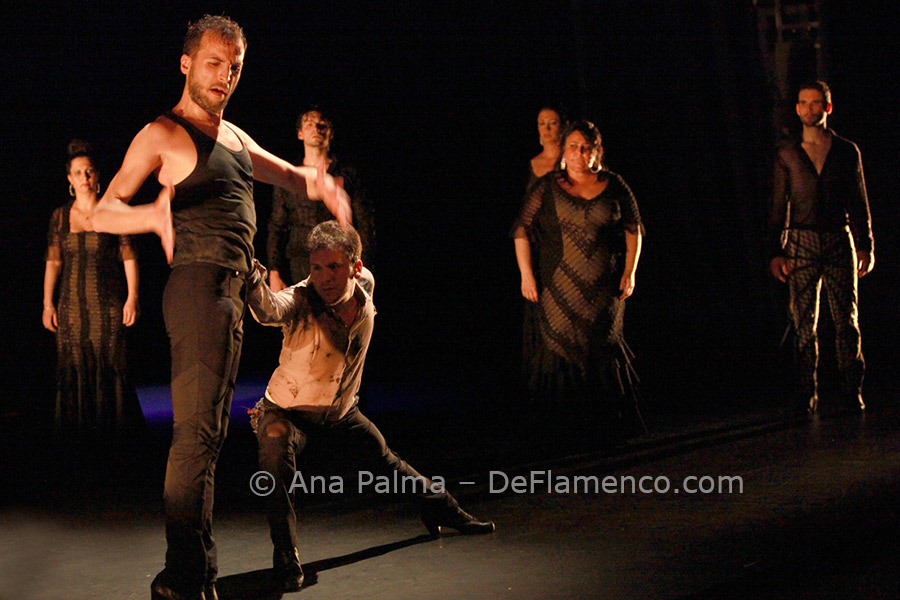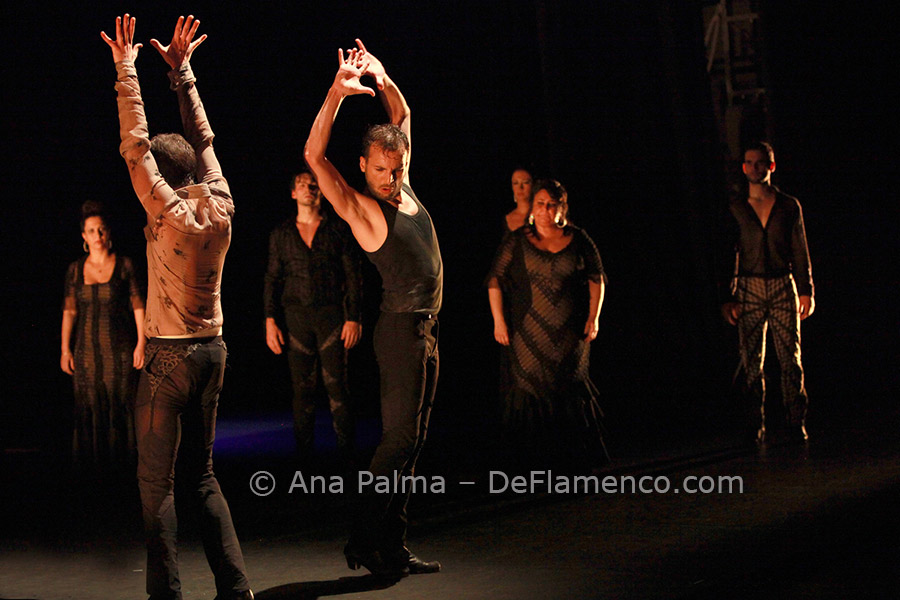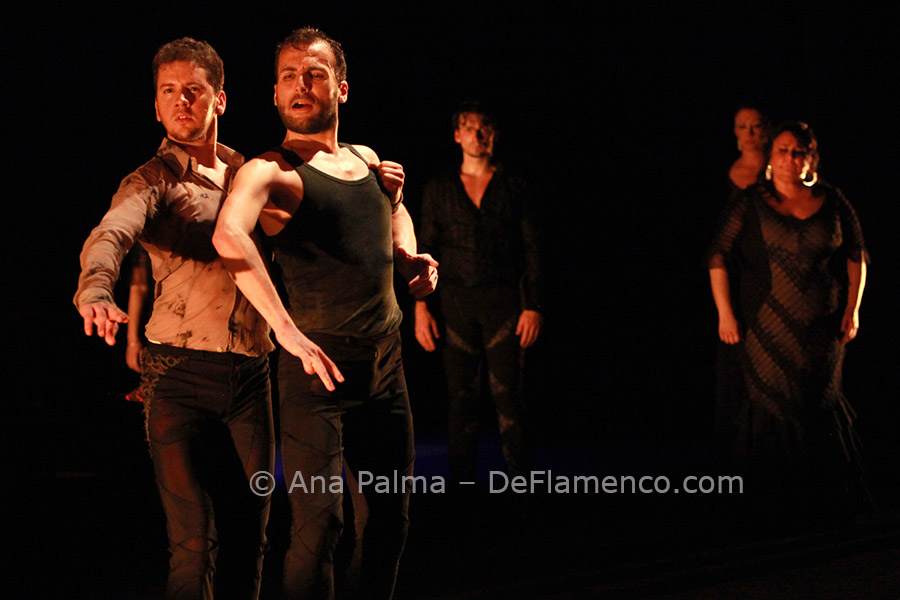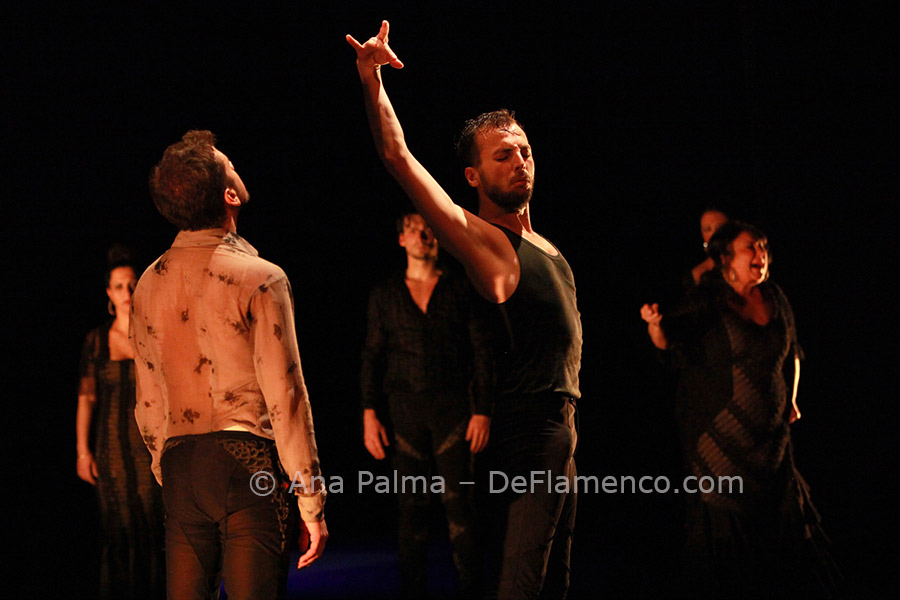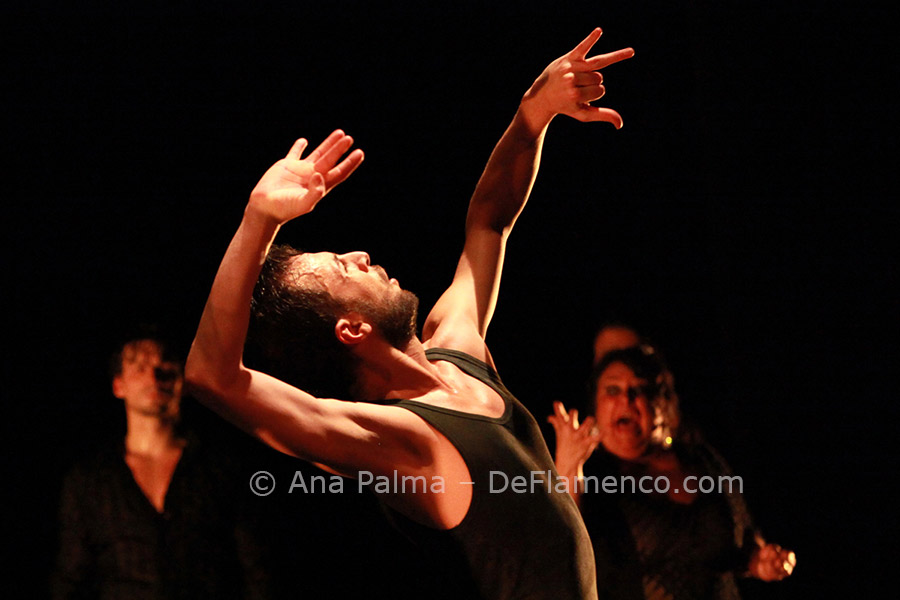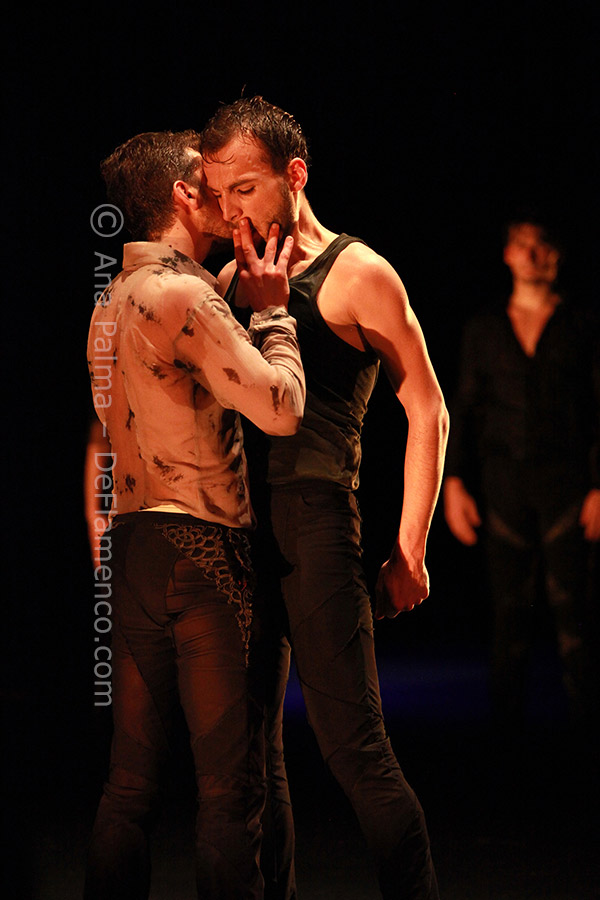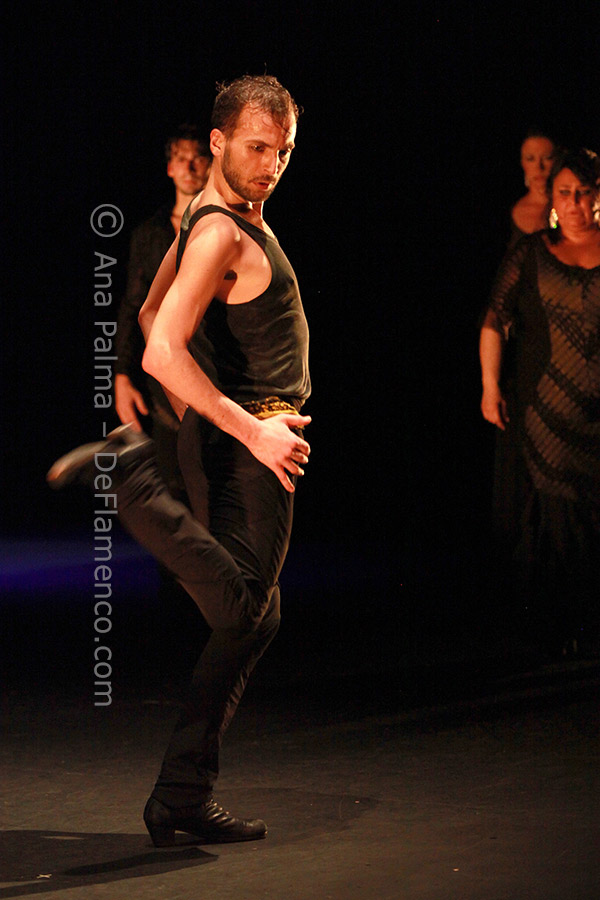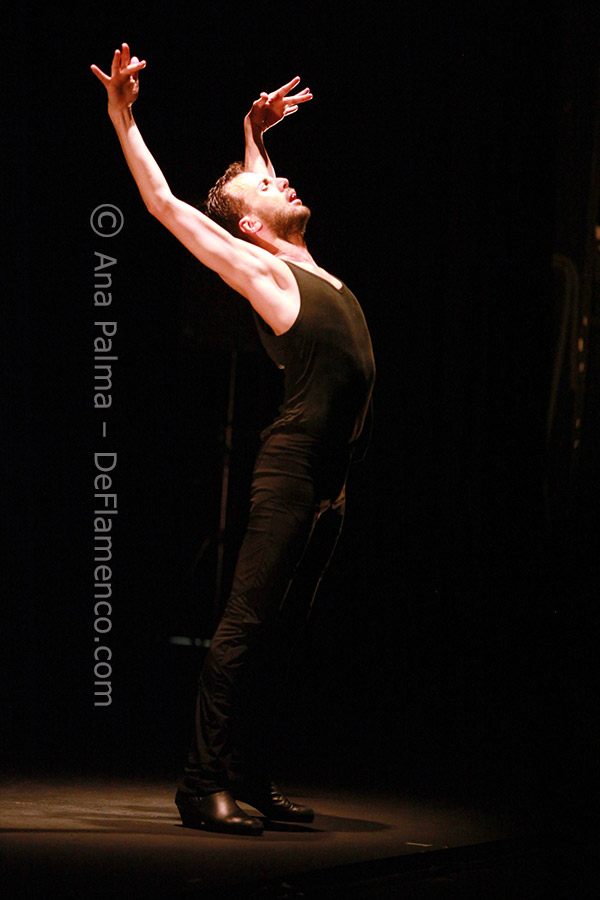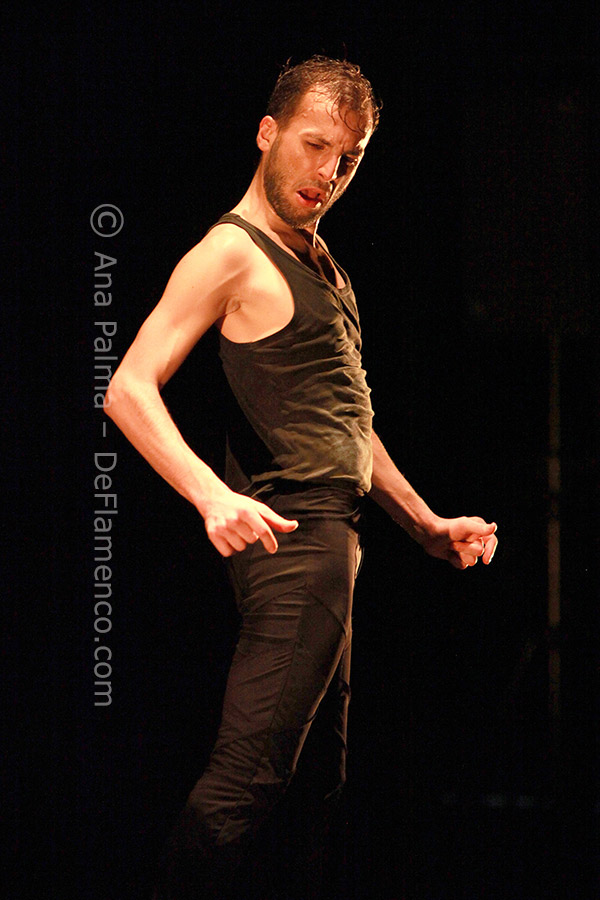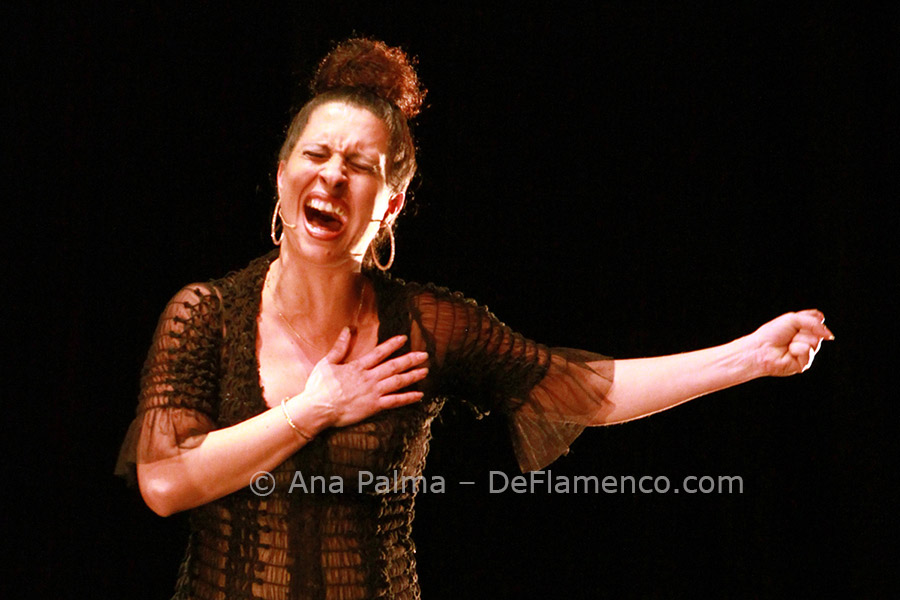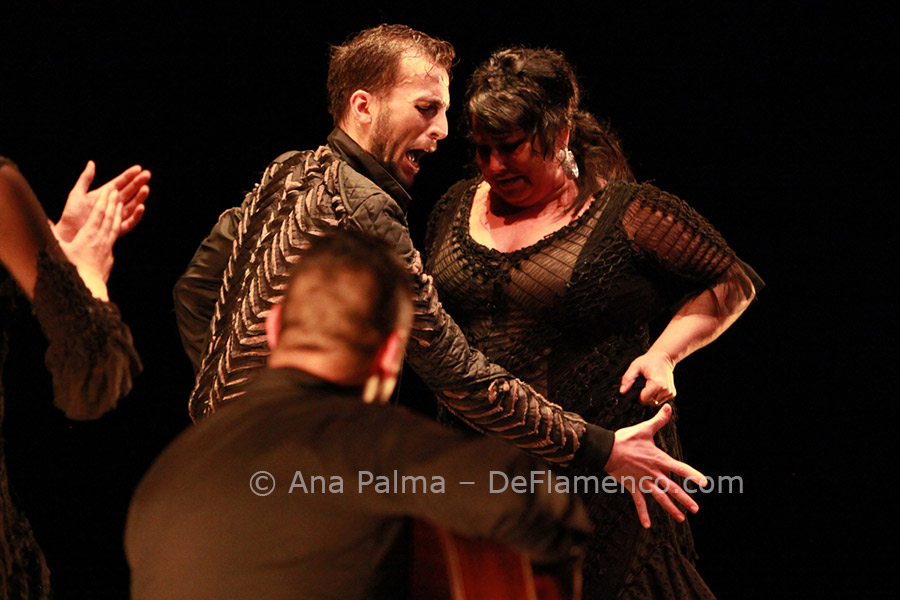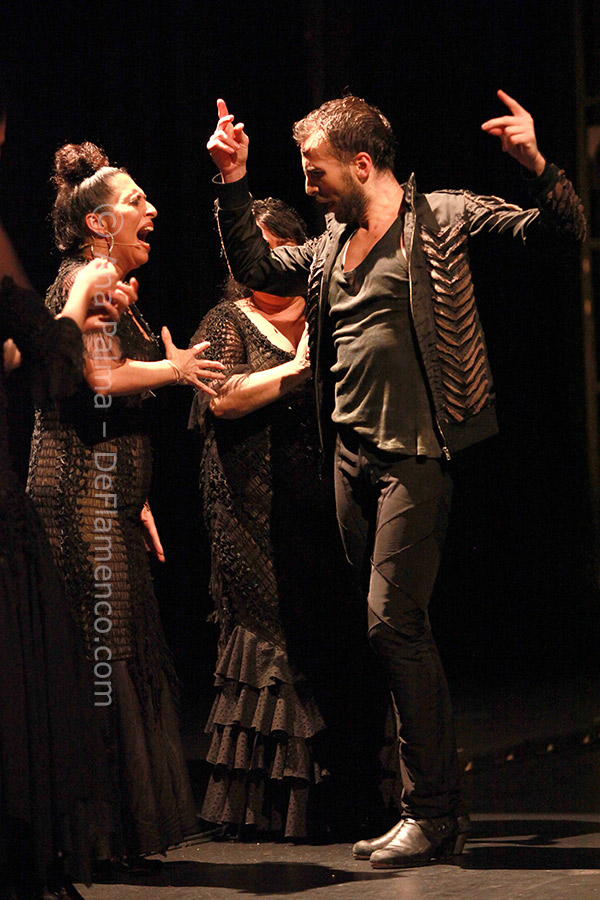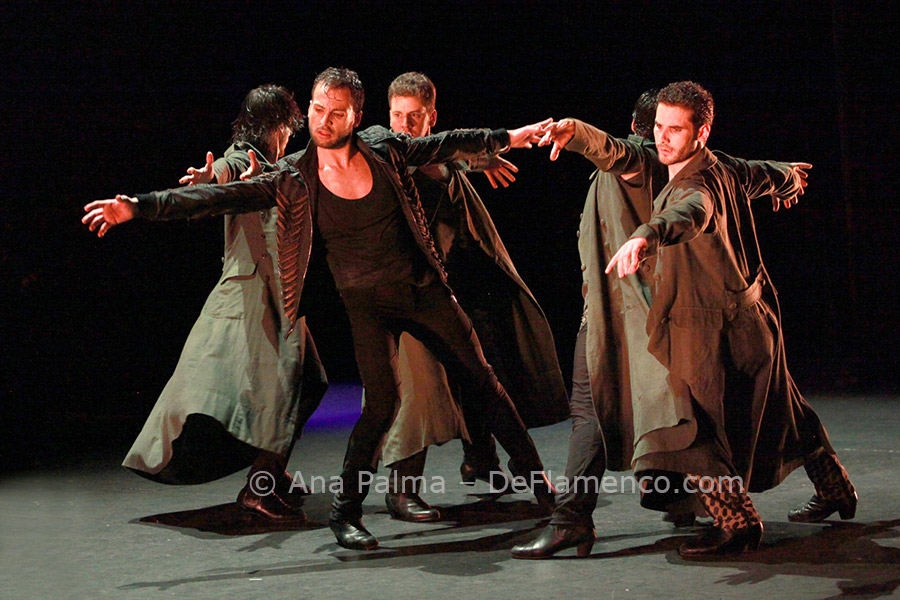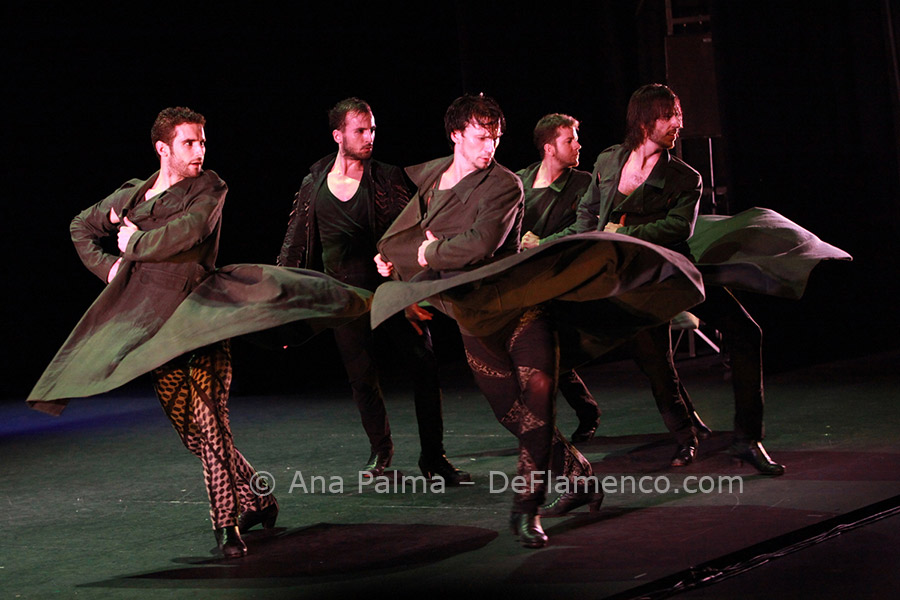 Marco Flores – Laberintica – Festival de jerez
Sara Calero "El mirar de la maja"