Text: José Manuel Gómez Gufi
Photos: Rafael Manjavacas
Presentation of Manuel Malou's new band and the recording «Arranca y Vámonos». Sala Galileo in Madrid. January 18th, 2016.
One rumba replaces another
Manuel Malou is a rumba specialist, an artist who has chosen the route of Peret to develop his career.  He presented his Cd "Arranca y vámonos". last Monday in Madrid at a packed Sala Galileo.  It was the formal coming-out appearance of his new band in what appears to be his definitive move to Madrid.  Manuel's story has been one of coming and going.  Born in France, he became famous in 1976 with Los Golfos, and «qué pasa contigo tío» which television's "Cachitos de hierro y cromo" loves to repeat. Manuel went through the new tendencies (working with Eduardo Benavente in Plástico), and back to France for a "porompompero" punk act with the Toreros After Ole (1983 Nuevos Medios).  In Paris, he recorded one the most important works of fusion and crossover, "Mixa cooltura" (BMG, 1997), a record which synthesizes encounters with major interpreters of rock, African, Arabic and oriental music, flamenco and Latin music.  A record which maintains all the fury of global music.  As of today, Manuel hasn't revived one single composition of those.  Because his "Arranca y Vámonos" is in the very marrow of the rumba which it nourishes and renews.  The record was made two years ago, includes the collaboration of the maestro Peret, and came out in France, but Manuel decided to move to Colombia and the record has been in hibernation ever since.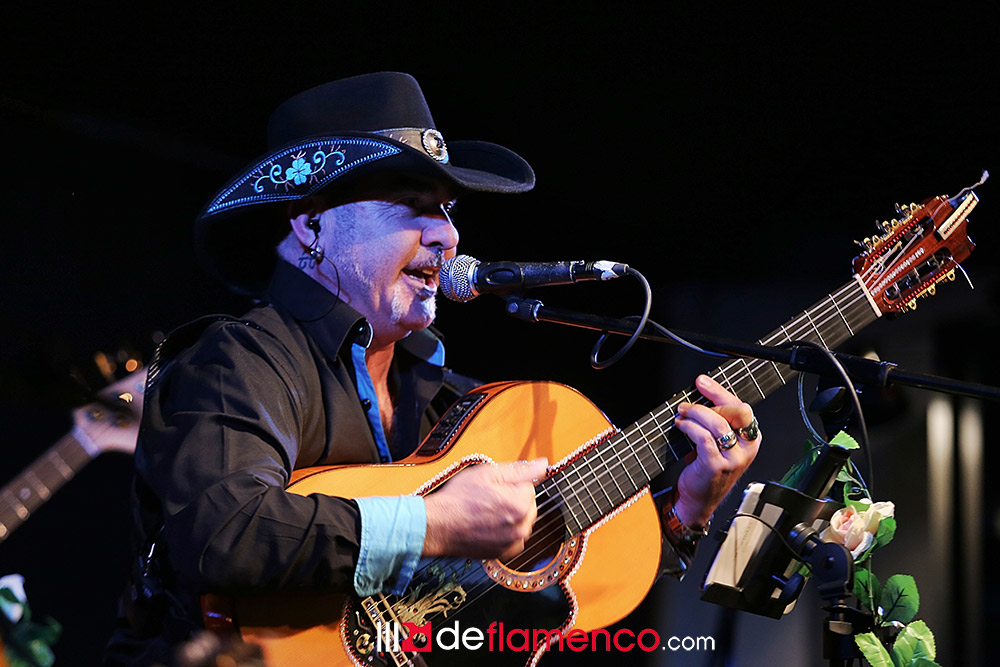 The band is more efficient than the Gipsy Kings, with a drummer from Havana, Mayilin Johoy, a German pianist, Dani Murillo, a French bass, Marina Blanot, Jorge Tejerina on percussion and Javier Cerezo on solo guitar.  An international band bent on polishing up the Catalonian groove.
The new repertoire came piece by piece, "Melodía para tí", "Loly", "Con el Corazón", first a rumba, and then another, including one of the great songs of the 21st century. «A Bulgarian group, Sealiah, asked me for a song, so when I ran into them at a festival in France, I asked for one of theirs, I changed the lyrics and we recorded with them, with Jorge Pardo and with Chaleco».  The singer was present, but he pleaded ill from a winter cold, Jorge wasn't there, but a flautist appeared in the middle of Galileo.  The prodigy is called «Mi Mamá Morena», and if it's listened to, it will become their song of the summer…or of the winter.
He did his version of «Historia de un Amor", Carlos Eleta's bolero which lately everyone in flamenco is doing with excellent results.  Malou is bilingual by the way, and in nearly all his records he adapts to greats of the chanson (Moustaki, Gaingsbourg), and he offers us Jacques Brel «La Chanson des Veux Amants».  There was room for the ballad «No lo Ves», done by José el Francés on the record.  We were told José is in France.  Another perfect song was also revived: «Vivir para Cantar» (and 'cantar para vivir' from his recording «Extraños Series» (1990) which ought to be the hymn of everyone who makes their living as a performer.
Between one thing and another, it was a terrific night of rumba, and towards the end, no chairs were needed, and all you heard was "qué pasa contigo tío".  We haven't seen the Gypsy Kings around here for a long time, and it's a shame because they would be the perfect group to establish categories, and (unpleasant) comparisons.  We all left with smiles on our facees, on a Monday in the dull month of January.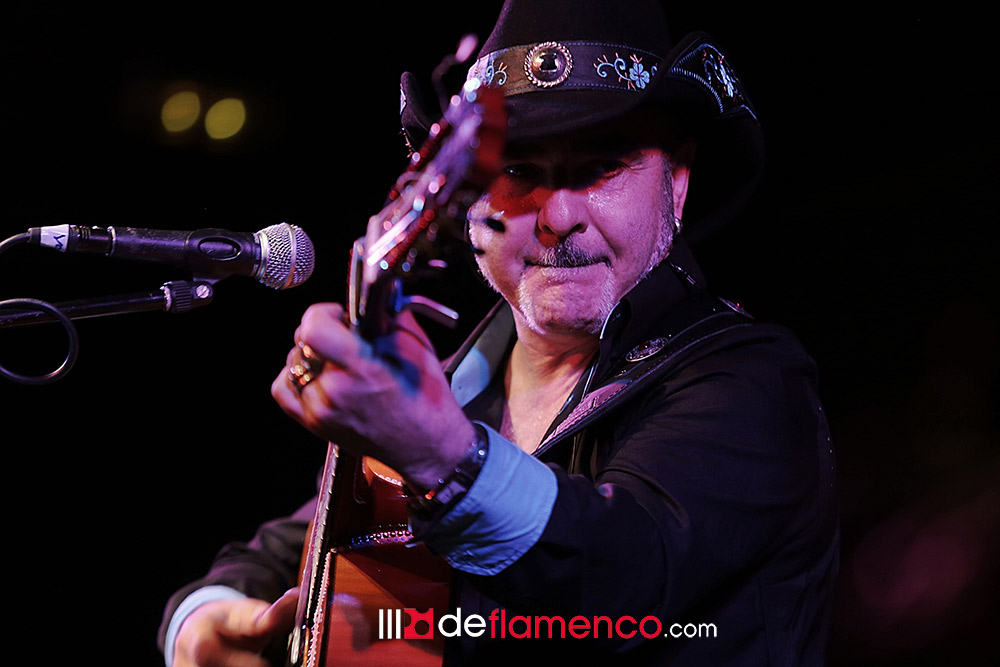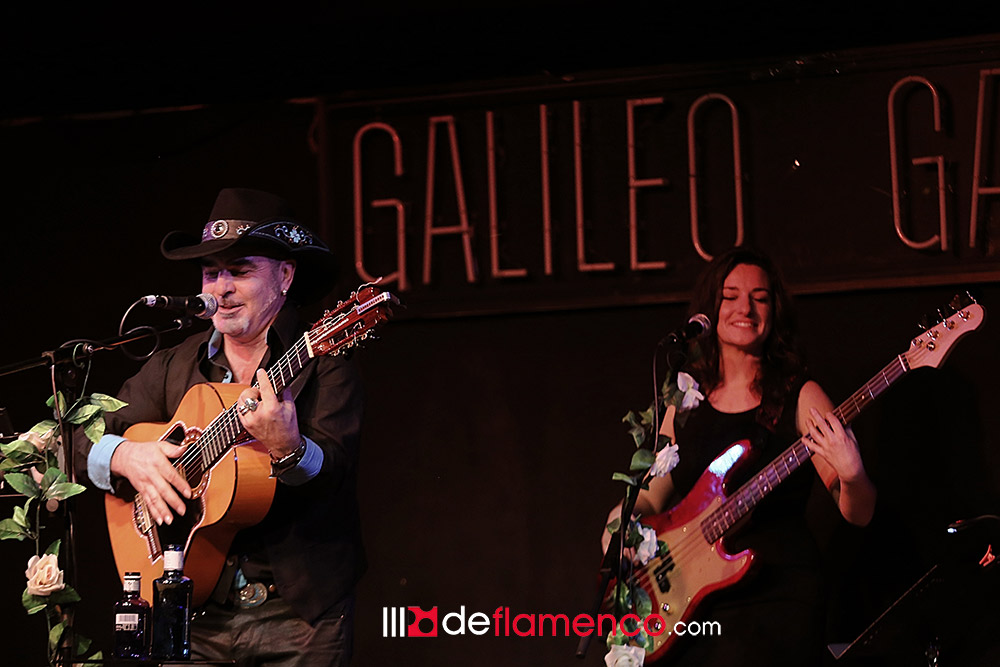 ---