El Guito & El Potito & La Macanita - Septiembre es Flamenco
Real Alcázar de Sevilla - September 11th, 2015
September 13, 2015
Text: Sara Arguijo
Photos: Antonio Acedo
Twittear
Reencounter in Seville with Potito
1st part. Cante: La Macanita. Guitar: Manuel Valencia. Palmas: Macano and El Chicharito 2nd part. Dance: El Güito. Cante: Leo Treviño. Guitar: Basilio García and Jesús Heredia. Palmas and dance: Rafael Peral and Miguel Téllez. 3rd part. Cante: El Potito. Guitar: José Carlos Gómez. Percussion: Ramón Porrina. Palmas: Paco Carrasco and Antonio Vargas. Friday, September 11th. Series: Septiembre es Flamenco. Reales Alcázares de Sevilla. Half attendance.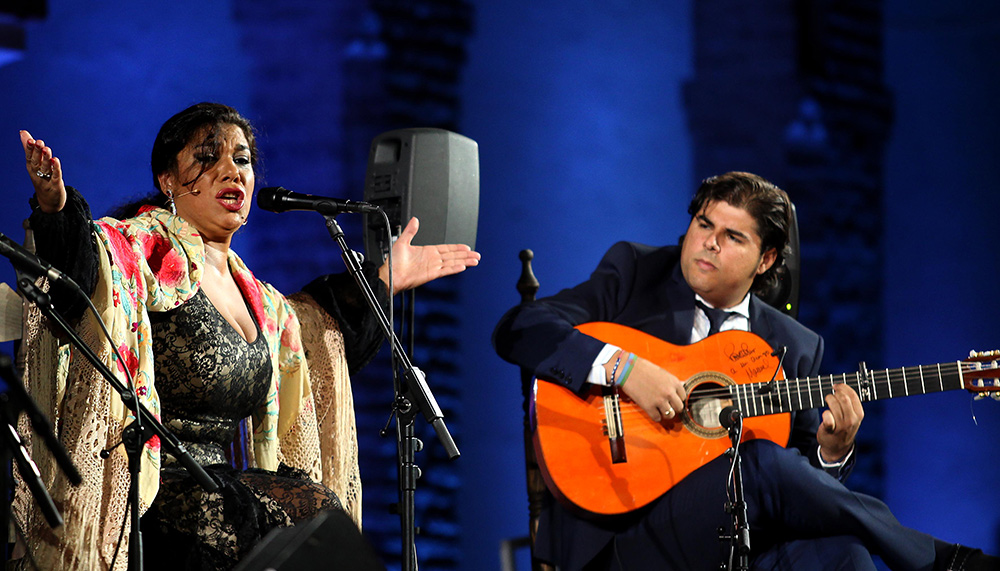 It was definitely not the right place, nor the right time. The program for Friday at the Reales Alcázares de Sevilla included three artists of different ages and intentions, and with different followers that were hard to bring together into a single concept. On the one had, Jerez singer Macanita, who came to this venue one day before a show, that of Saturday night, devoted precisely to Jerez; El Güito, Madrid dancer in the classic line whom you have to see dance soleá, and El Potito, child prodigy of flamenco singing who returned to Seville after years without appearing on any program.

So from the outset, the combination wasn't entirely appealing, and that complicated the digestion. Like having a tapa of cured ham with peach juice. And in fact, after it was over, it was hard to swallow, even with water (following the metaphor).

Macanita gave her usual recital of tientos-tangos, soleá and bulerías in which she displayed the brilliance of her voice, and the character of her hometown of Jerez, accompanied by the very flamenco guitar of Manuel Valencia, without a doubt, one of the best elements of the night. She tried to connect with the audience via her bulerías dance and the Caracol fandangos, but down in the audience area people were ready for the next artist.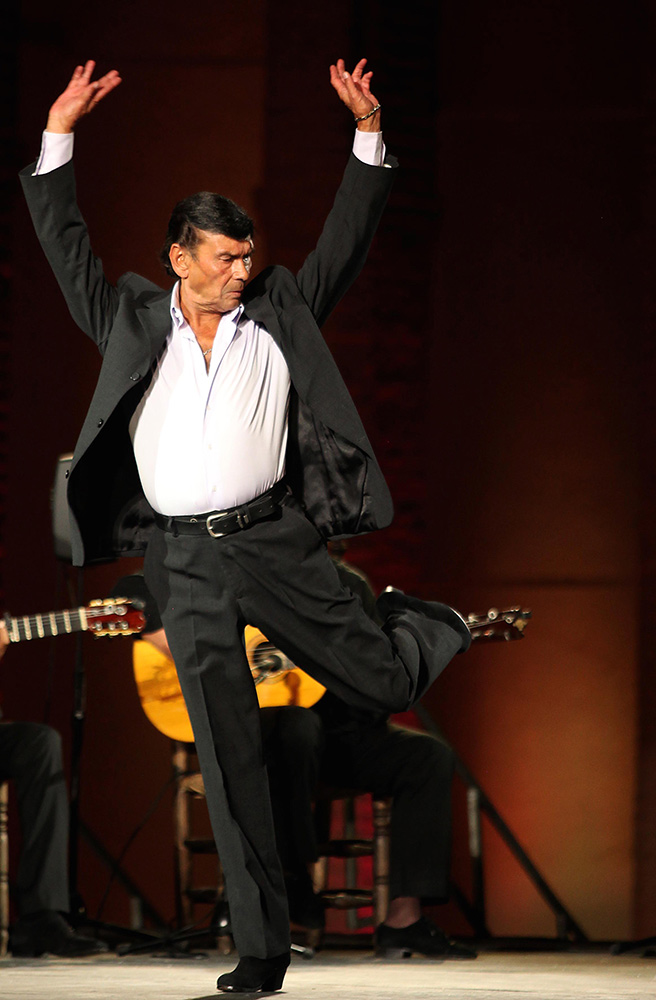 Next up was supposed to be el Güito whose inimitable soleá we were hoping to enjoy, and his great presence. But we hardly saw the dancer on stage, and his performance was reduced to wishing to be what he once was, or what he had been on other occasions.

Potito, whom Seville had long missed, fixed things up, and finally there were shouts of "ole!" with that rough-edged burnt caramel voice. The singer played with the rhythm, with the verses and with the meter, and showed a maturity that continues to conserve the Camarón-style singer he is, but to which has been added the assurance that lets him delve into the songs with ease. Precise soleá, siguiriyas full of angst and tangos and bulerías with a fantastic gypsy sound that served to leave a good taste, the best part of the banquet.