Sara Arguijo
Photos: Adam Newby
Navidad Flamenca. Sevilla, El Puerto y Jerez
Voz: Aurora Vargas and Pansequito. Guitar: Domingo Rubichi and Fernando del Morao. Voice and dance: Las niñas del Mono de Jerez. Rocío, María and Nibe. Percussion and dance: Rafael Junquera and Chicharo de Jerez. Zambomba and Christmas instruments: Gregorio Fernández. Dance: Fernando Jiménez. Lope de Vega Theater in Seville. Friday, December 15th and Saturday December 16th. Full house.

Aurora Vargas is pure fire.  Passion, tension, attack, euphoria, light.  A magnetism that is so natural, that once she's in front of you, you can't stop looking at her.  You wouldn't want to accidentally miss one of her smiles.  That's why it makes no difference what the name of the show is, it's always going to be sold out, the audience knows she's got "fiesta" stuck to her eyelashes.
Last Saturday the invitation was to share a "Flamenco Christmas" that was "a privilege!" as some spectators shouted out.  And for this purpose, she opened wide the doors of her house, organized the crew and brought a rich repertoire of popular Christmas songs from Jerez, Seville and the Puertos – from Los caminos se hicieron, to Una pandereta suena and Échale carbon – basically an excuse to celebrate life.  She was backed up by an excellent group composed of guitarists Domingo Rubichi and Fernando de Morao, rhythm, percussion and choruses by Rafael Junquera, Chícharo de Jerez and Gregorio Fernández, with the voices of Las Niñas del Mono de Jerez, giving their all for "auntie" Aurora, delivering spectacular moments, singing for the temperamental dancing of Fernando Jiménez.
Pansequito was also on the bill. But his unique voice, his depth and the fine adaptation of taranto, seguiriyas and soleá por villancicos  in which he showed why he is one of the greats of flamenco, were eclipsed by Aurora's bravura.  It was she who actually acted as hostess, giving everything with the same generosity and familiarity the women of this area control the reins of the family.  "Hold on a second while I change these high-heels" she said at one point, with all the naturalness of being at home in her living-room.
In this way, Aurora set out to forget the problems of life, and paid for the "invite" to happiness, by taking us all to the party.  People bounced in their seats, clapped their hands in rhythm, hummed along with the songs and shouted non-stop compliments to the singer.  "Beautiful…what an artist!" and similar things, every step of the way.
So it doesn't make sense to mention the insufficient lighting or the sound problems that took away from some of the pieces.  Not even the vocal qualities of an artist whose greatness is much more a result of how contagious her personality is.  What's really significant, for this reason, is that everyone left the theater pumped up with energy and wishing to continue the fun.  And "this, in flamenco, you don't see any more" was heard while waiting on line for the washroom.  So be forewarned, no matter what, don't pass up the chance to see Aurora.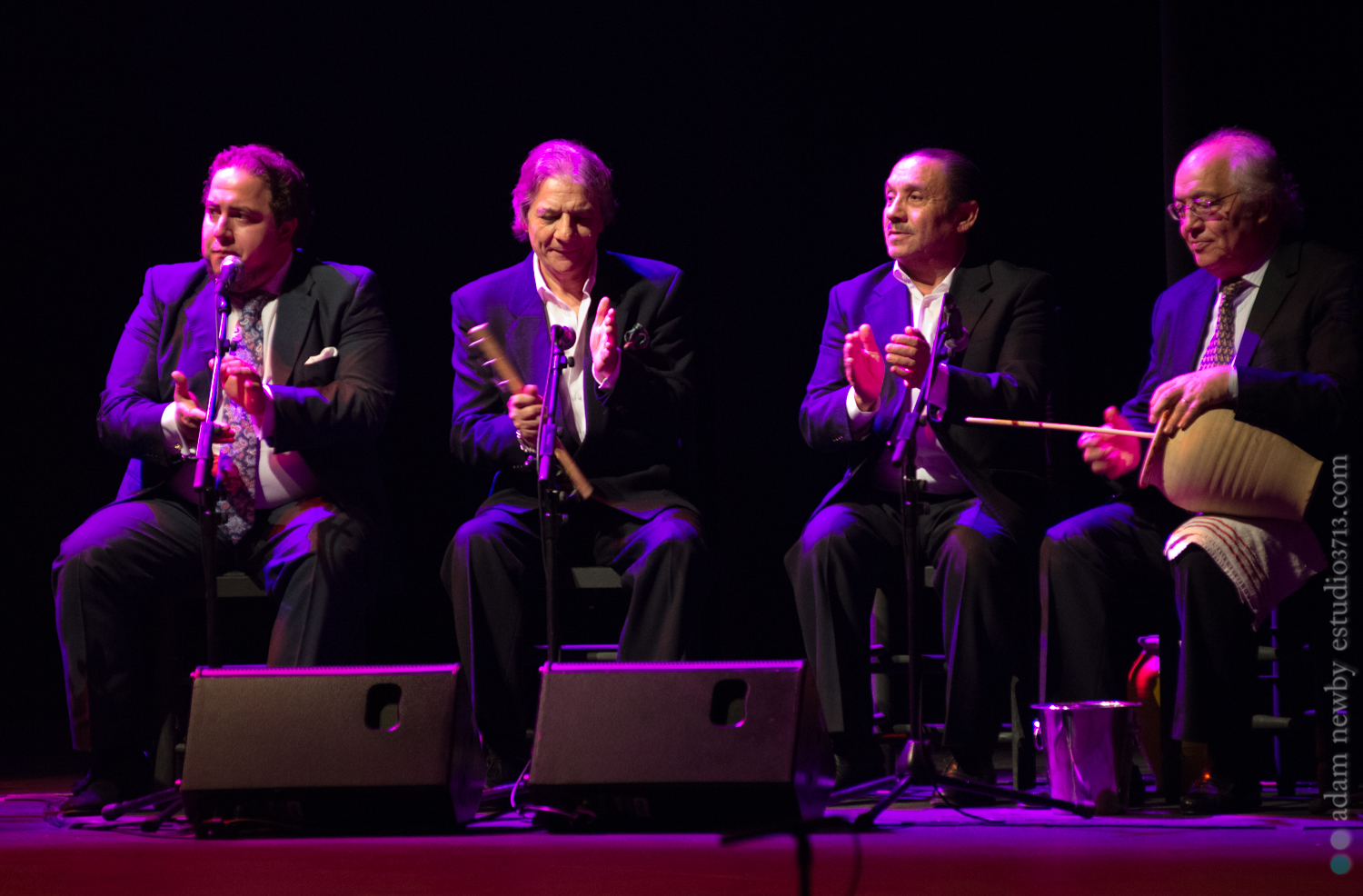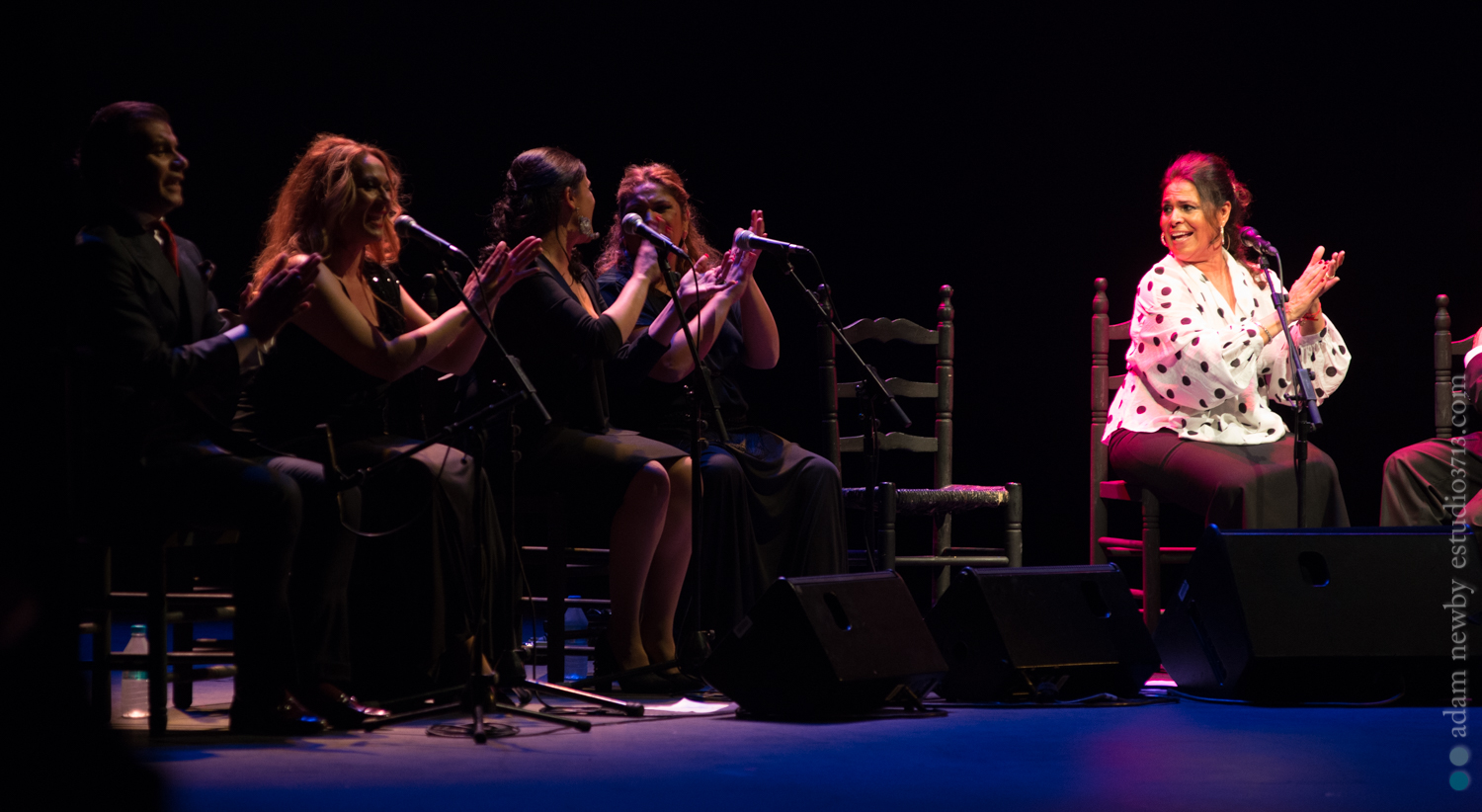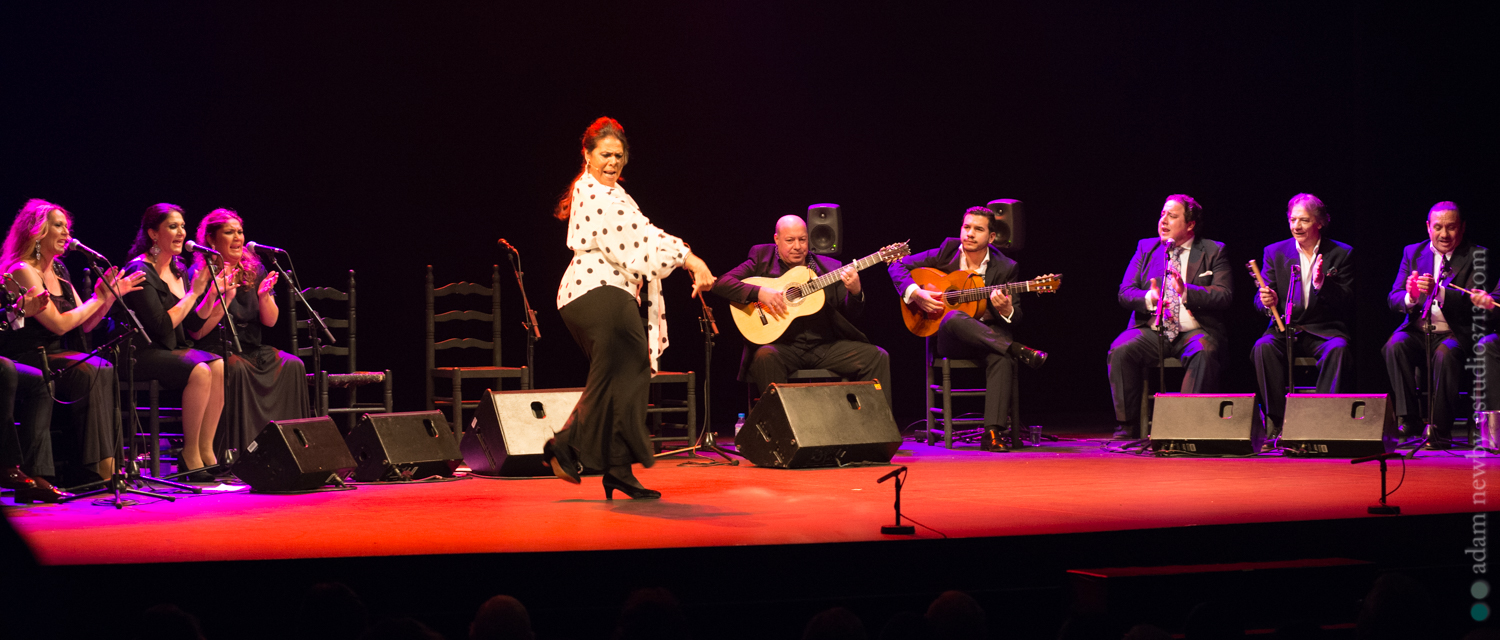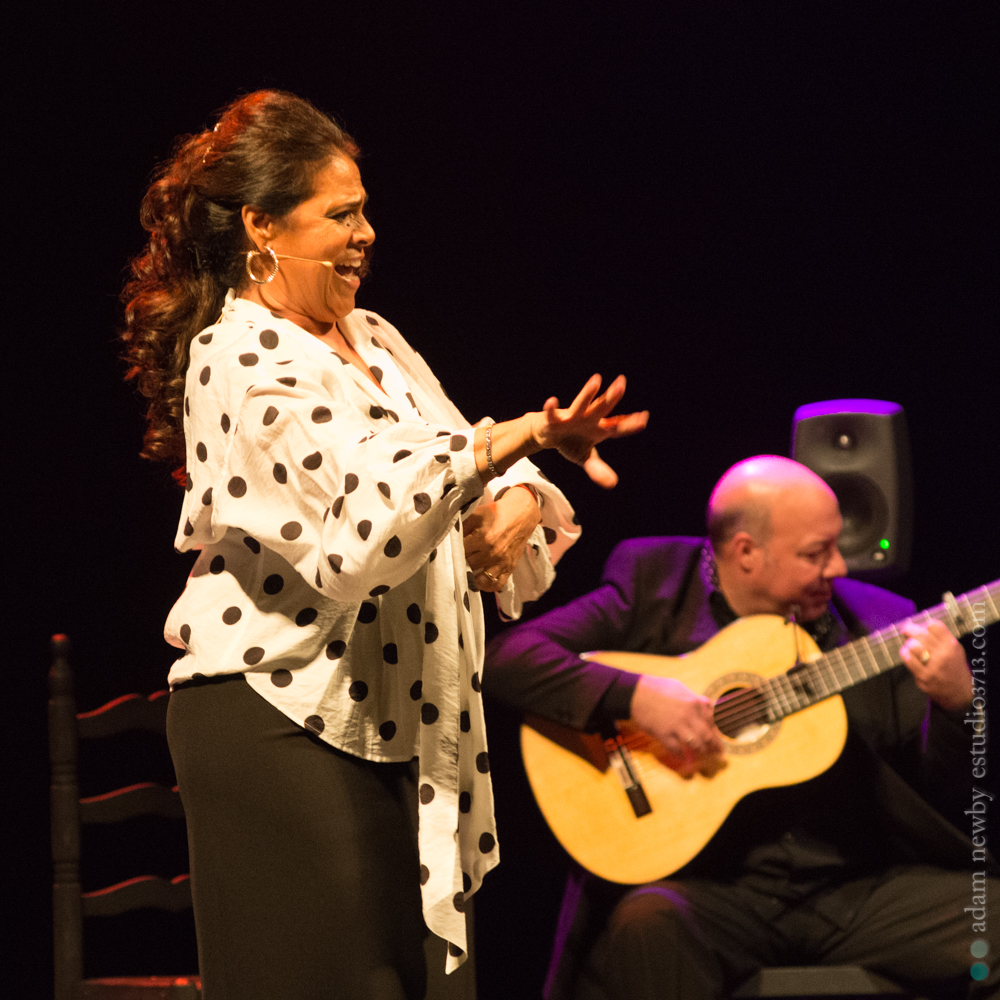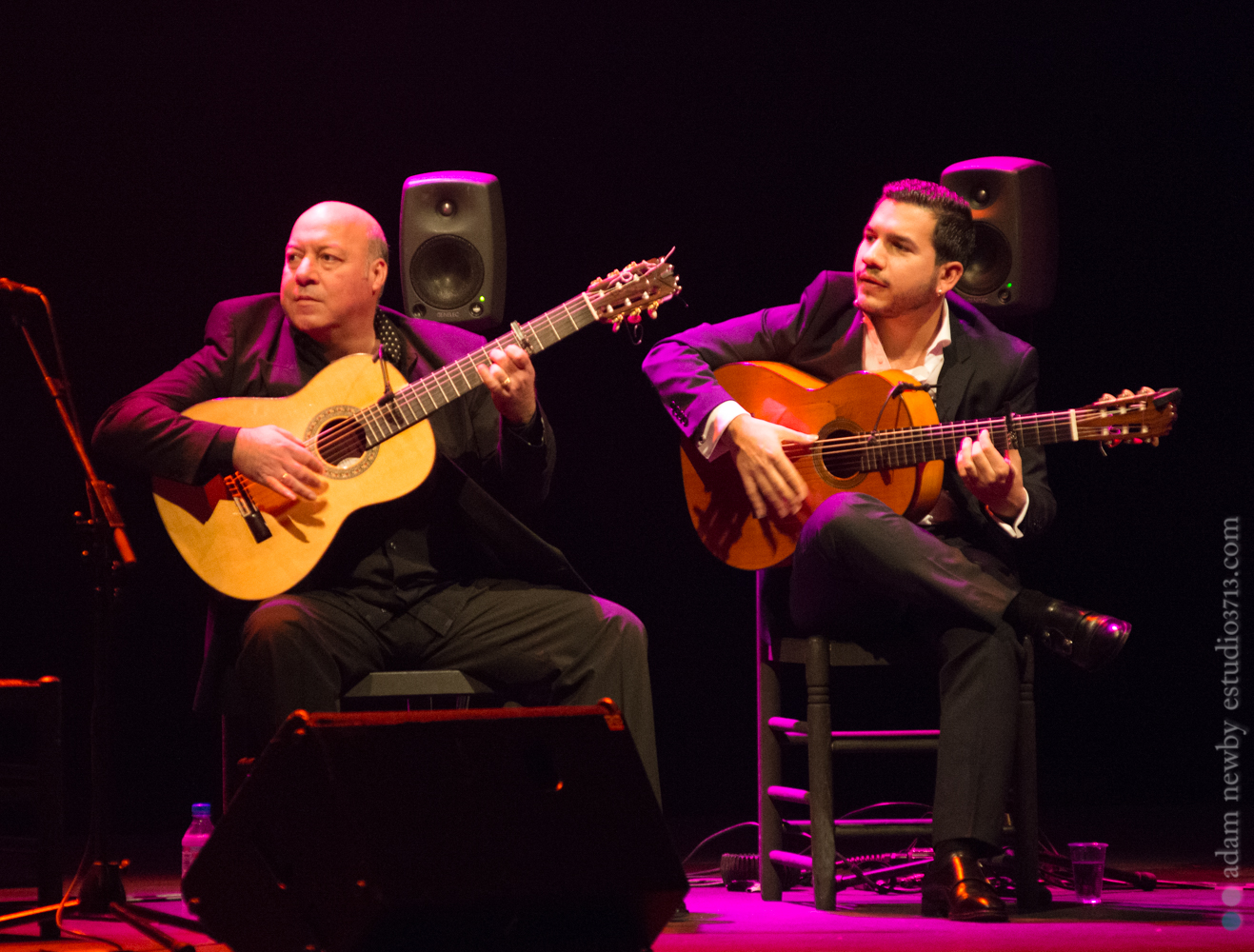 ---