Text: Silvia Cruz Lapeña
Photos & videos: Rafael Manjavacas
50 años de cante. José Menese, Rancapino, Fernando de la Morena in the Festival Suma Flamenca de la Comunidad de Madrid. Teatro Español.
Magic despite everything
How many of those present would have gone to see just one of them, or two or all three?  The Teatro Español was packed to the rafters the night these three flamenco stars, neither young, nor handsome, nor popular icons, came together in a show called "50 Years of Cante".  The three gents in question were none other than Fernando de la Morena, Rancapino and José Menese.  They came on stage together and delivered their tonás, each with a distinctive sound, afterwards separating to sing their own repertoire.  It's not that this was a bad formula, but you missed a little more mingling, more warmth between them.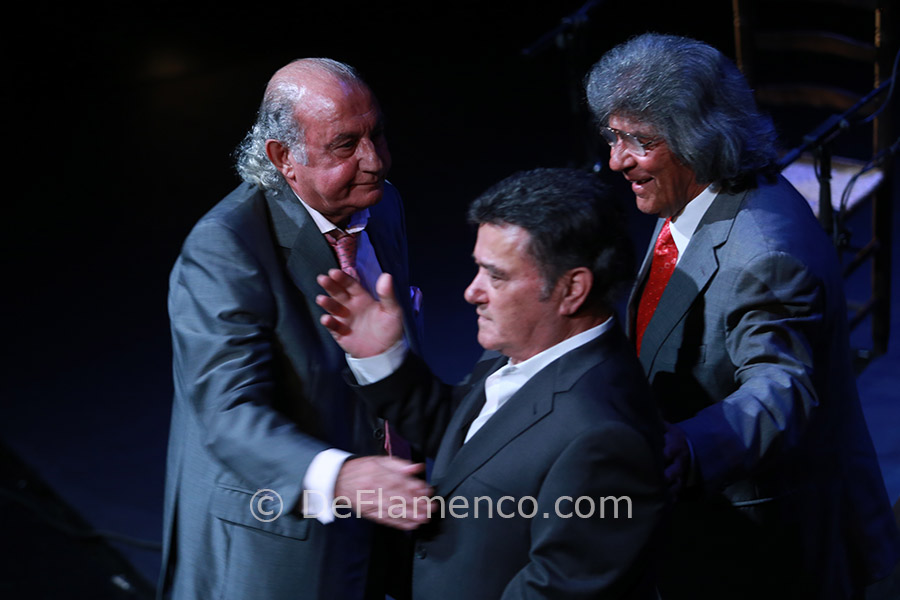 Fernando de la Morena opened, will all his facial expressions on display, those same ones that explain a good part of what flamenco is about: weeping, stammering and lack of inhibitions.  As if he were a little baby, De la Morena sang soleá, fandangos and bulerías accompanied by Domingo Rubichi, and although he was moved by the "oles" and the audience's passion, he was enough in control to repeatedly request the sound be adjusted.  You could write a separate chapter about this type of problem which has plagued the performances at the Teatro Español in all the shows of the Suma festival, and which all the performers have complained about both publicly and privately.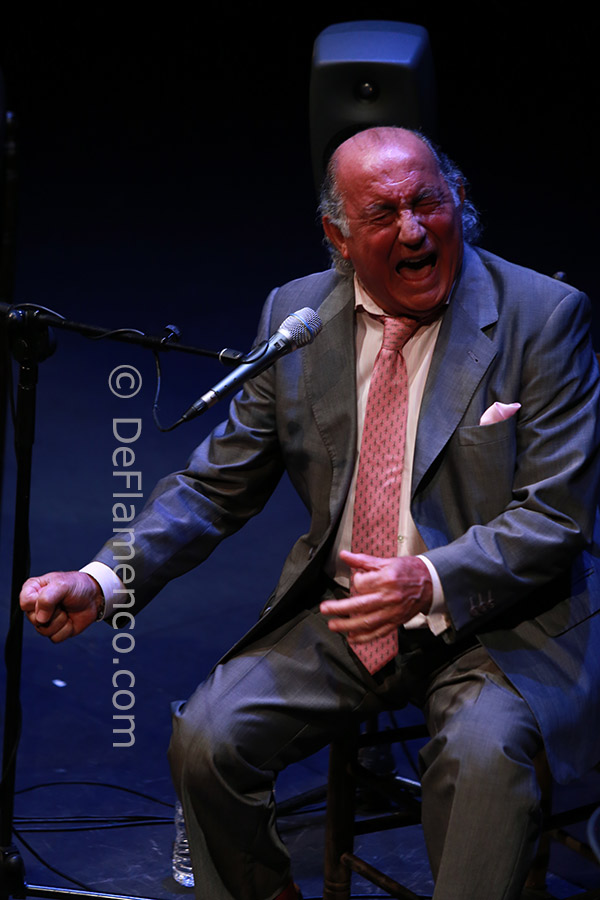 But no noise could spoil the historic moment, because these three greats had never before shared a stage, and it's unlikely they ever will again.  Rancapino came on stage and the audience went wild: his permanent smile wooed everyone present.  Though short of voice and strength, Rancapino demonstrated that in flamenco, as in life, some things are more valuable than that which is tangible, that when the force is with you, it matters little what you say or do.  He started with alegrías to the compás of the wonderful guitar of Miguel Salado who enjoyed playing for the star, and almost was one himself thanks to his prodigious fingers.  Rancapino repeated cantes his colleague had interpreted, such as soleá, and even repeated a fandango verso De la Morena had sung, something noted by the third singer of the night to deliver a stinging comment.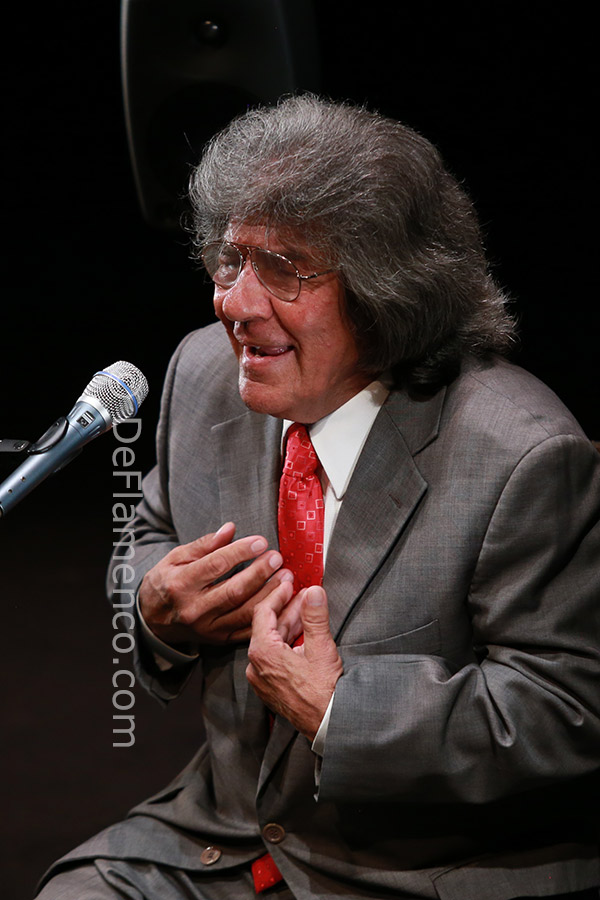 Because José Menese came on in pure Menese style, in other words, like a charging bull: he said he would not repeat any forms out of respect for his companions, and began with tarantas and rondeñas.  He continued with mirabrás, embracing nearly forgotten styles: "Voz del pueblo, voz del cielo" he sang, after making clear that in Seville he is an "outcast", and that it's in Madrid where he has always felt well-received.  A woman from the audience requested "petenera", and the singer, with the experienced guitar of Antonio Carrión, was quick to grant the petition, delving into it to offer the best and most complete artistic moment, not only of the evening, but of the entire Suma Flamenca Festival.  Menese is always expressive, but his voice, strong and experienced, is capable of making every consideration insignificant other than the beauty and knowledge transmitted in each note.  He did actually repeat a form when he sang soleá, but in this singer this is no contradiction but rather a little wake-up call that it's best not to take his words literally because what he says has two levels of interpretation.  Menese ended with guajiras and took over the show, how could he do anything else with that voice and that knowledge, but at the end of the concert it mattered little whom each member of the audience had gone to see.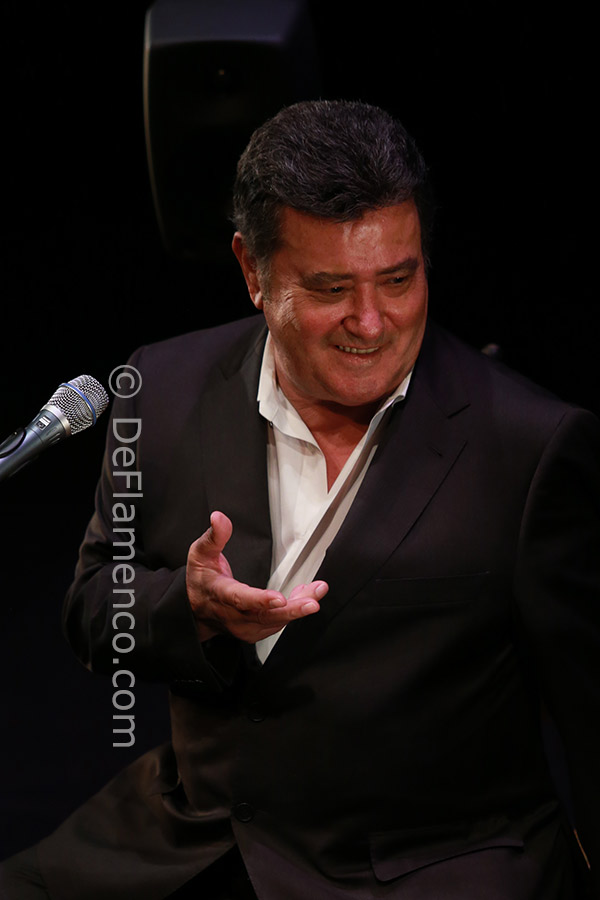 Among the audience were people of all ages, a varied audience who missed a closing fiesta finale that never materialized.  There was no connection between the artists, neither physically nor spiritually, although the communion with the audience was total.  The fortunate audience, taking in a century of flamenco history in one single evening, applauded and cried, and if they didn't tear off their shirts it was only because the gesture would have been small for the size of the emotions experienced.
---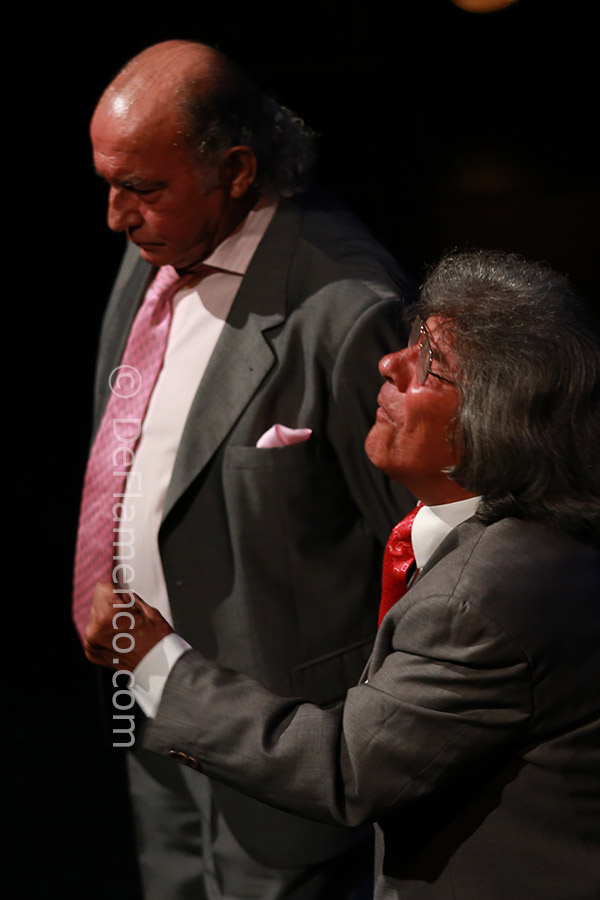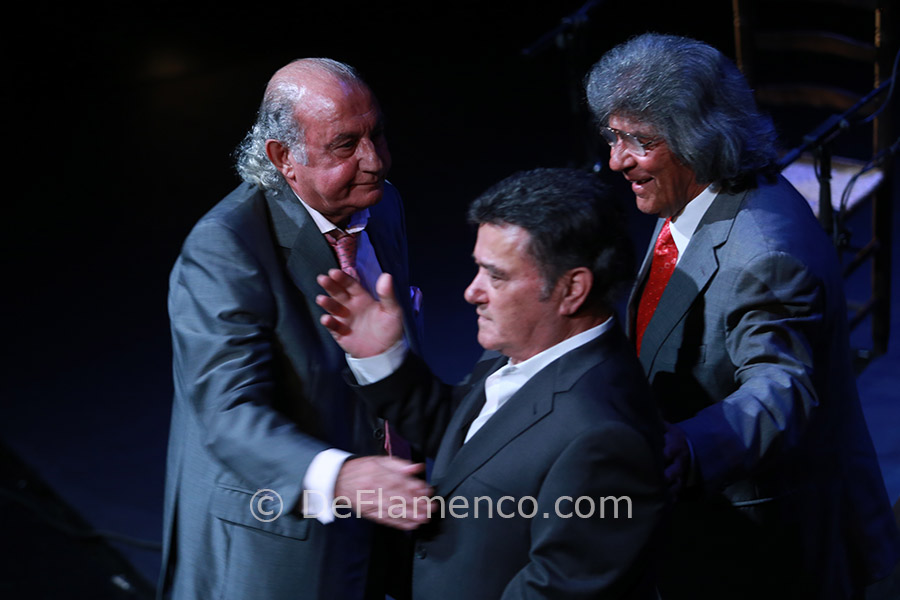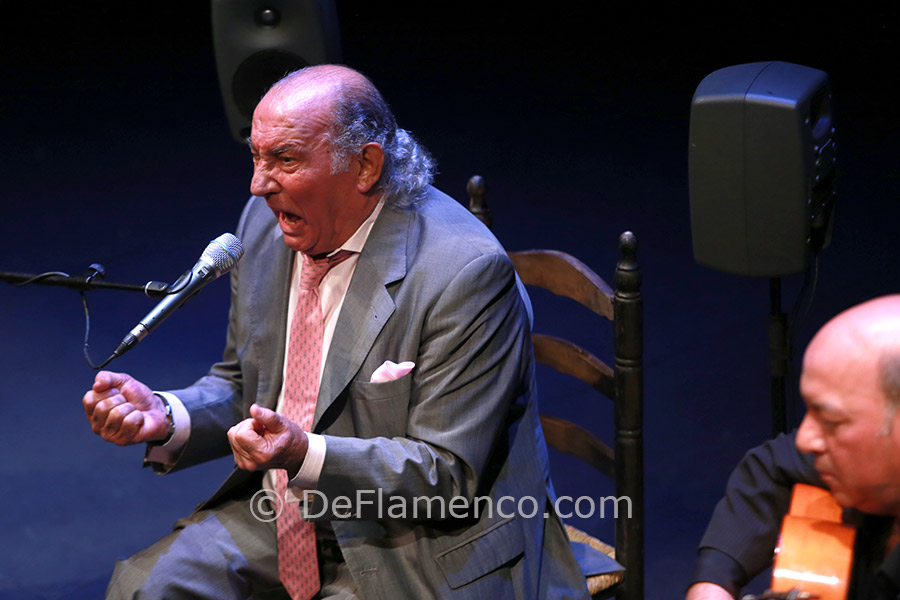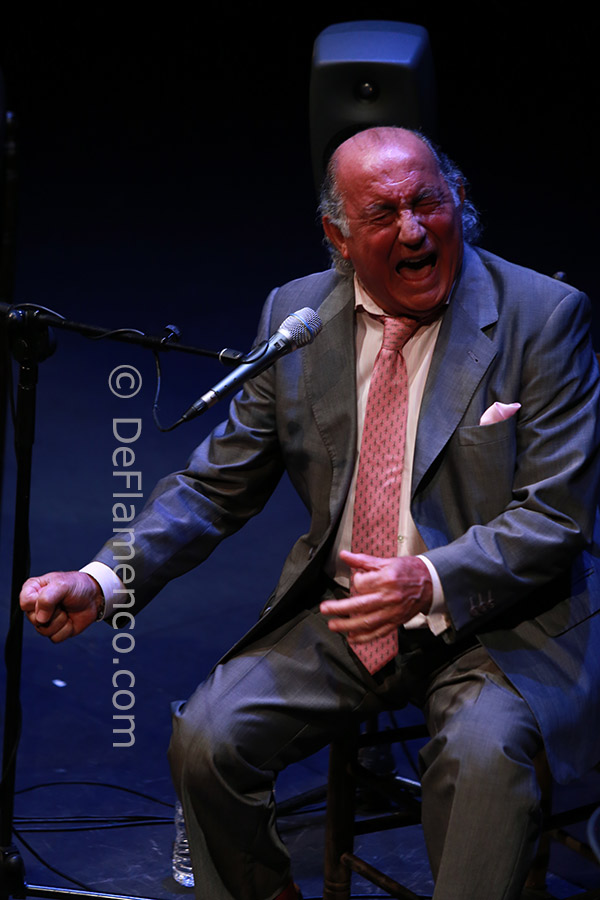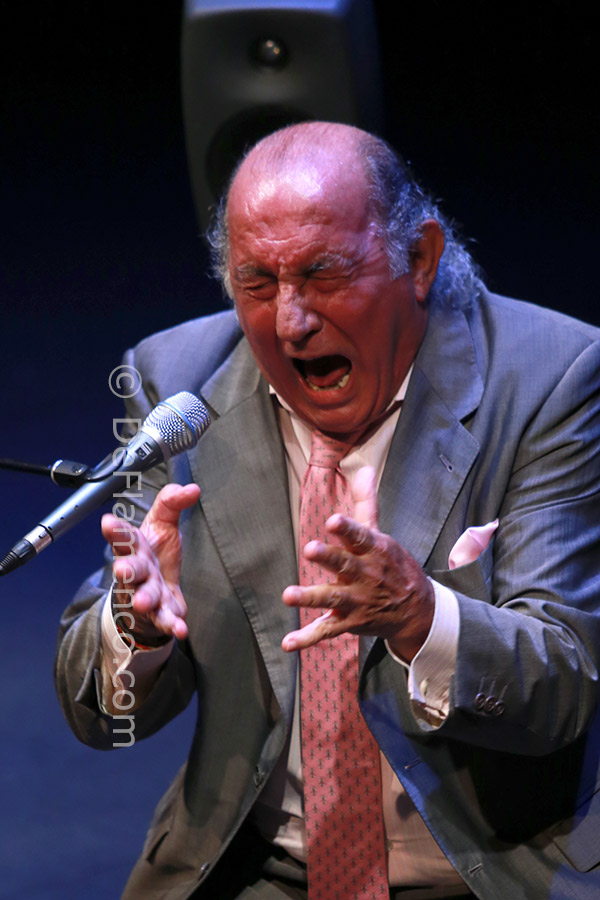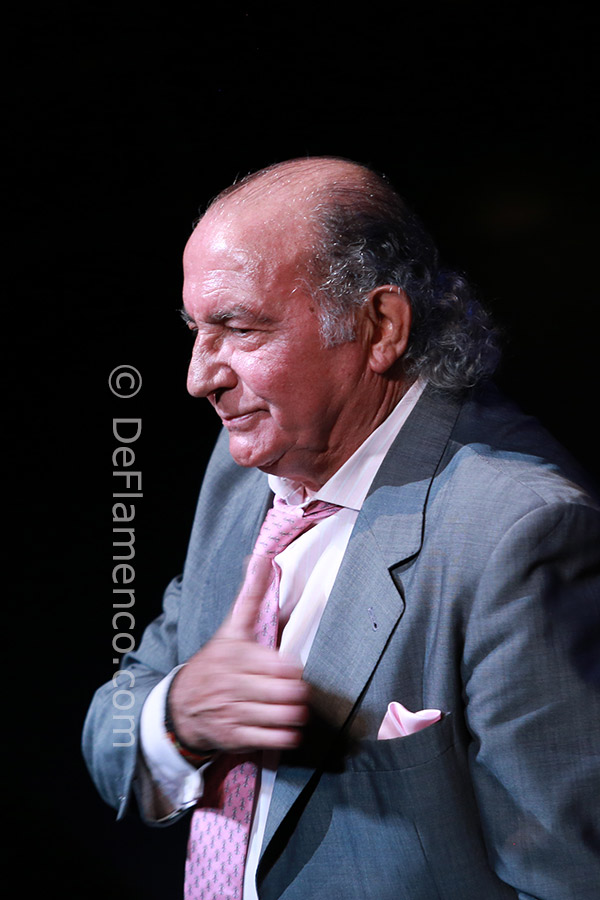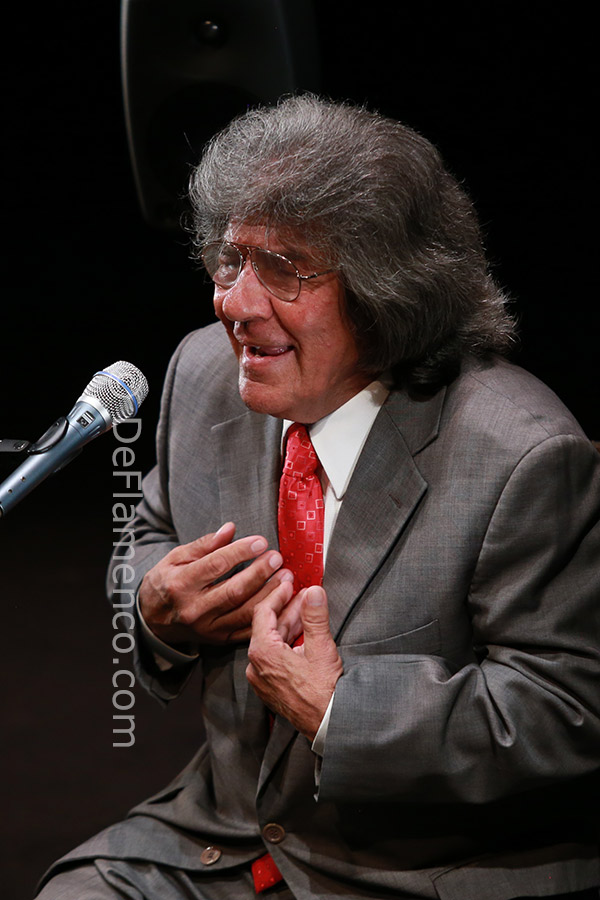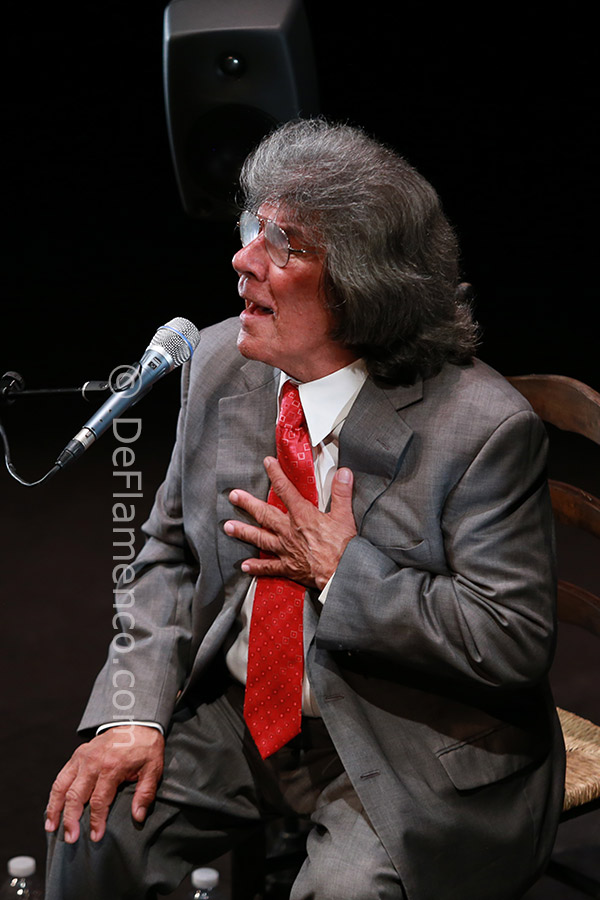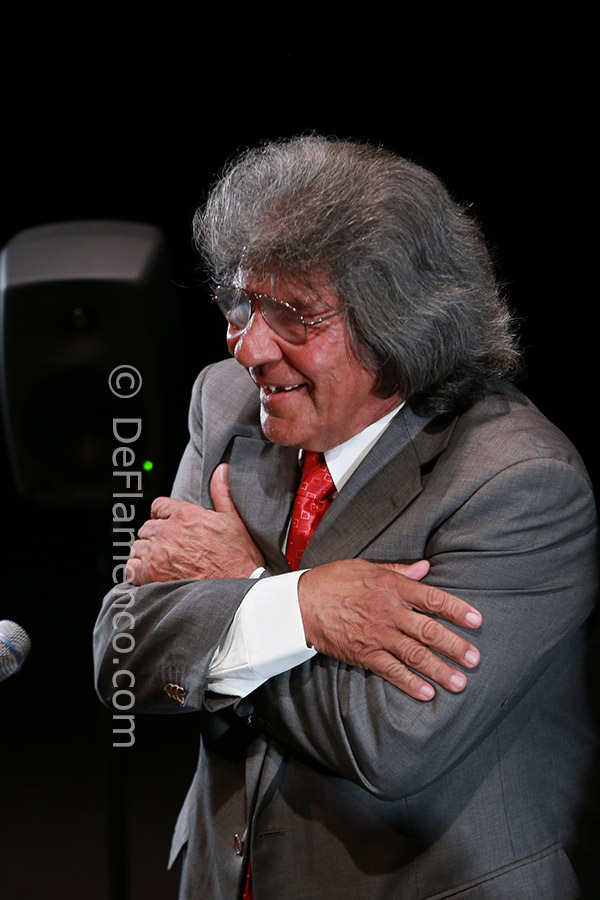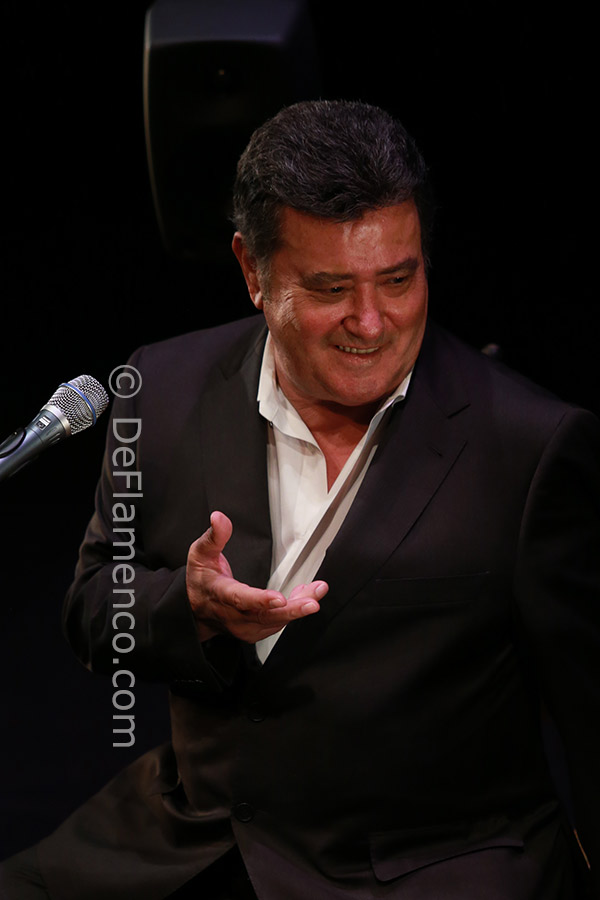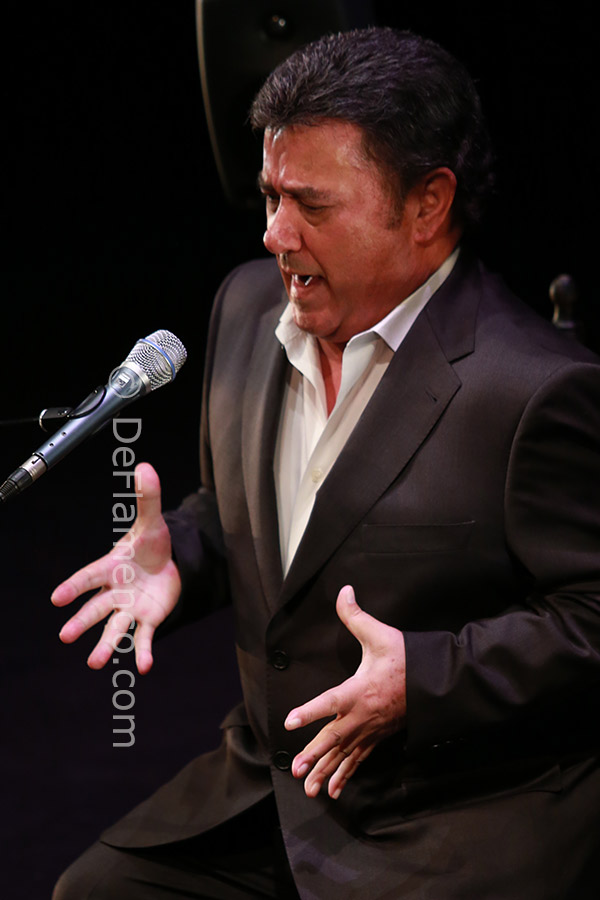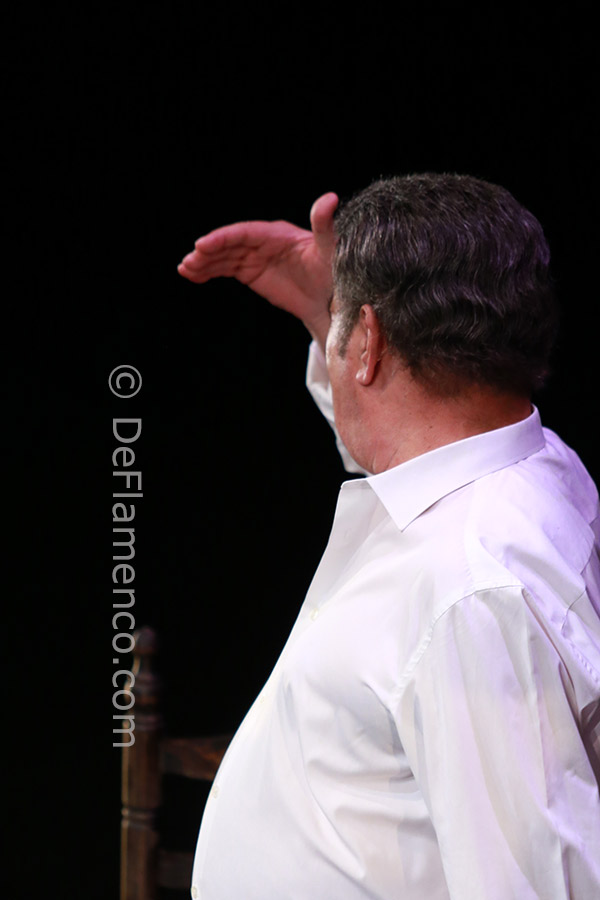 Fernando de la Morena
José Menese
Rancapino