María José Pérez of Almería won the Lámpara Minera 2015, and Alba Heredia, the Desplante for best dancer, while saxophonist Gautama del Campo Peñalver received the Filón for best flamenco instrumentalist
Last night María José Pérez won the Lámpara Minera, the highest award of the Festival Internacional del Cante de las Minas, for a cash prize of 15,000 euros, in addition to the corresponding prizes for mineras, cartageneras and tarantas.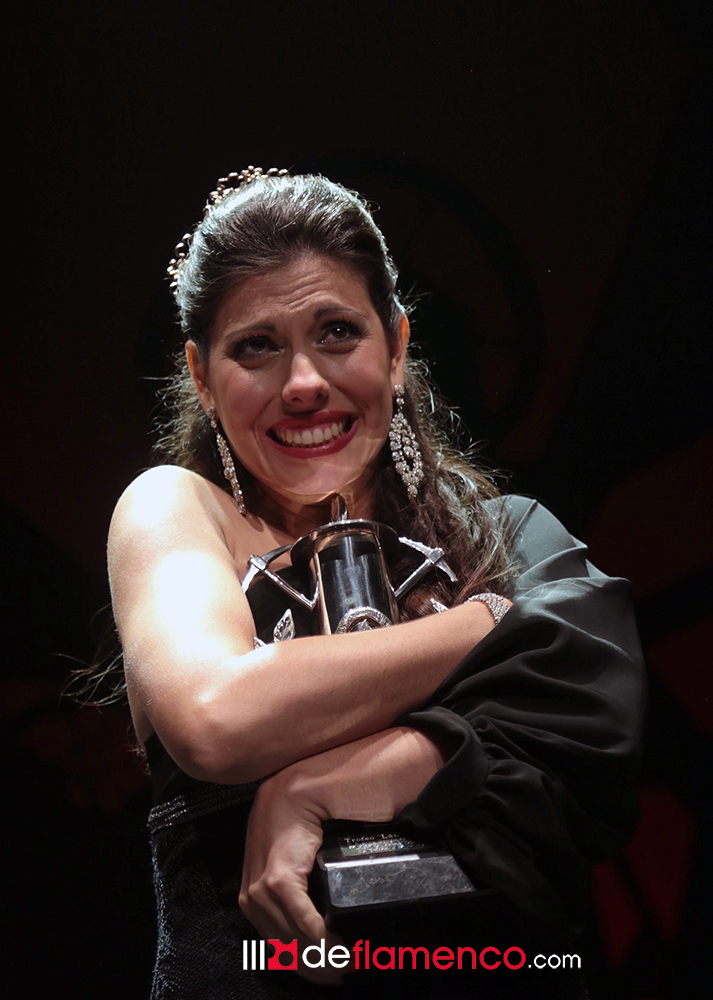 It was half past three in the morninng when the jury of the Festival announced their decision which, in addition to the Lámpara, gave the Desplante prize for dance to Alba Heredia.  The Granada dancer belongs to one of the most important dynasties of the flamenco world, the Mayas.  Alba Heredia debuted at the age of four at a tribute to her uncle, guitarist Juan Maya Marote, along with artists such as Mario Maya, José Mercé, Niña Pastori and Eva Yerbabuena.
The Filón prize for best flamenco instrumentalist, went to saxophonist Gautama del Campo.  The Seville musician made his first record in 1993, an original mix of jazz with southern roots, and he has performed with artists from a wide variety of musical styles, such as Jorge Pardo, Kiko Veneno, Ana Reverte, Raimundo Amador and Eliseo Parra among others.
Other singing prizes went to Montserrat Pérez Rodríguez, María Antonia Fernández "Toñi Fernández», Isabel Fátima Guerrero Alarcón, Rocío Crespillo Luna "Rocío Luna", Amparo Isabel Heredia Reyes "La Repompilla", young Reyes Díaz Ruiz, just nine years old, and Antonio José Mejías Portero "Antonio Mejías", who was also up for the Lámpara Minera against María José Pérez.
Second prizes in dance and flamenco instrumentalist went, respectively, to Amador Rojas Falcón and Ildefonso Aroca Moreno "Alfonso Aroca".
The guitar prize went unawarded by decision of the jury.

55th CANTE CONTEST
GROUP I: MINING SONGS
LAMPARA MINERA PRIZE, for the contestant who exhibits the greatest command and knowledge of mining songs, and has demonstrated ability in other flamenco styles, with a total cash prize of  15,000 euros and "Lámpara Minera" trophy
For singer: MARIA JOSE PEREZ RODRIGUEZ
FIRST PRIZE DE MINERAS, with a prize of 6,000 euros
For singer: MARIA JOSE PEREZ RODRIGUEZ
PRIZE FOR CARTAGENERAS, with a prize of 3,000 euros
For singer: MARIA JOSE PEREZ RODRIGUEZ
PRIZE FOR TARANTAS, with a prize of 3,000 euros
For singer: MONSERRAT PEREZ RODRIGUEZ
PREMIO FOR MURCIANAS AND OTHER MINING SONGS, with a prize of 3,000 EUROS
For singer: MARIA ANTONIA FERNANDEZ FERNANDEZ  "TOÑI FERNANDEZ"
For the cantes: Taranto and Levantica
 
GROUP II: CANTES DE MÁLAGA, GRANADA, CÓRDOBA Y HUELVA
PREMIO DE MALAGUEÑAS, with a prize of tres mil euros (3.000 €)
For singer: ISABEL FATIMA GUERRERO ALARCON
PREMIO A OTROS CANTES DEL GROUP DE CANTES DE MALAGA, GRANADA, CORDOBA Y HUELVA, with a prize of tres mil euros (3.000 €)
For singer: ROCIO CRESPILLO LUNA "ROCIO LUNA"
For Granaina and media granaina
 
GROUP III: LOWER ANDALUSIAN SONGS
PRIZE FOR GROUP "A" OF TONÁS, SIGUIRIYAS, LIVIANAS Y SERRANAS, with a prize of 3,000 euros
For singer: AMPARO ISABEL HEREDIA REYES "LA REPOMPILLA"
For her interpretation of: Siguiriyas
PRIZE FOR GROUP "B" OF SOLEARES, BULERÍAS POR SOLEÁ, CAÑAS Y POLOS, with a prize of 3,000 euros
For singer: ANTONIO JOSE MEJÍAS PORTERO "ANTONIO MEJÍAS"
For his interpretation of: soleá
 
PRIZE FOR GROUP "C" OF BULERÍAS, CANTIÑAS, TANGOS, TIENTOS, PETENERAS, FARRUCAS, FANDANGOS PERSONALES AND OTHERS CANTES,
with a prize of 3,000 euros
For singer: AMPARO ISABEL HEREDIA REYES "LA REPOMPILLA"
For her interpretation of: Tangos
 
SPECIAL PRIZE FOR YOUNG SINGERS, with a prize of 3,000 euros
For singer: REYES DIAZ RUIZ "REYES CARRASCO"
For her interpretation of: Cantiñas
36th  FLAMENCO GUITAR CONTEST
 "BORDON MINERO", VOID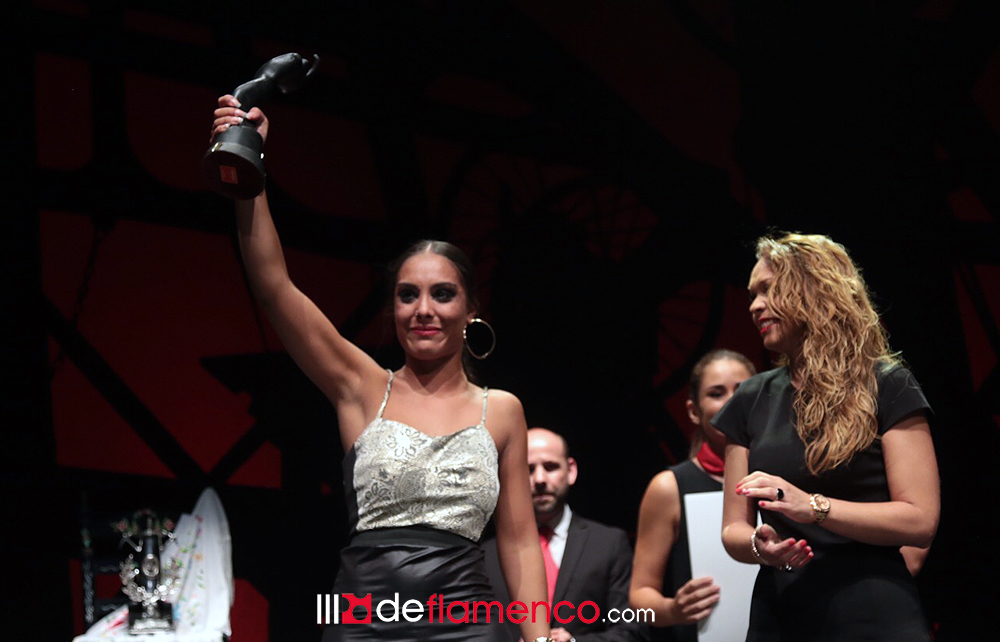 22nd  FLAMENCO DANCE CONTEST
FIRST PRIZE FOR FLAMENCO DANCE, with a prize of 9,000 euros and trophy "EL DESPLANTE",
For dancer : ALBA HEREDIA HEREDIA "ALBA HEREDIA"

SECOND PRIZE FOR FLAMENCO DANCE, with a prize of 4,500 euros,
For dancer : AMADOR ROJAS FALCON "AMADOR ROJAS"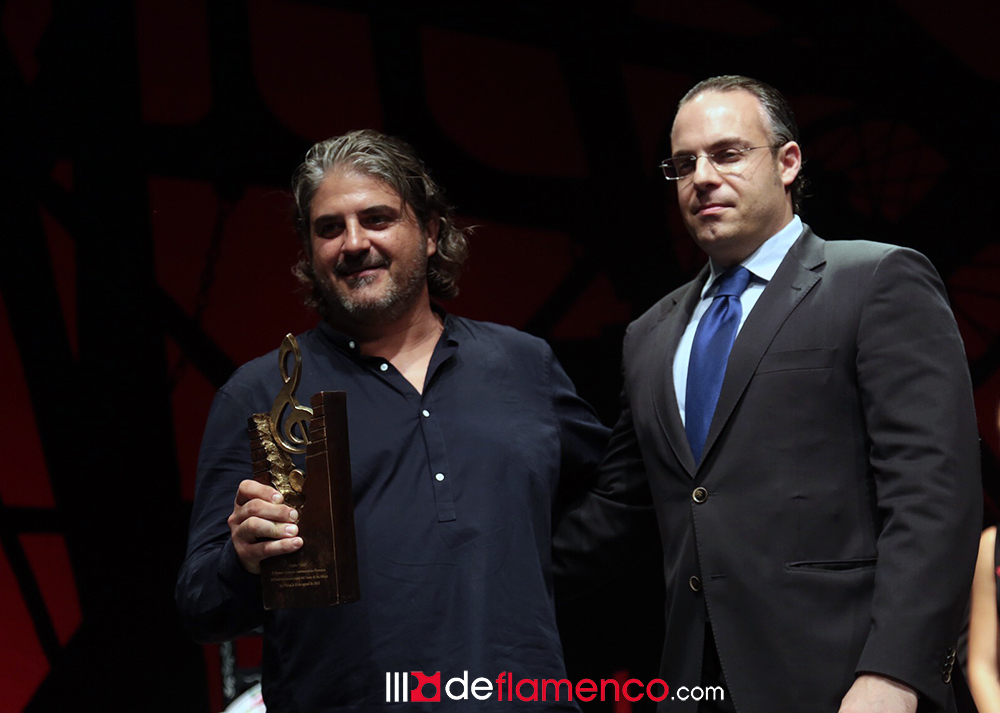 5th FLAMENCO INSTRUMENTALIST CONTEST
FIRST PRIZE FOR FLAMENCO INSTRUMENTALIST, with a prize of 6,000 euros and trophy "EL FILÓN",
For instrumentalist (Saxophone) : GAUTAMA DEL CAMPO PEÑALVER
SECOND PRIZE FOR FLAMENCO INSTRUMENTALIST, with a prize of 3,000 euros
For instrumentalist (piano): ILDEFONSO AROCA MORENO "ALFONSO AROCA"
---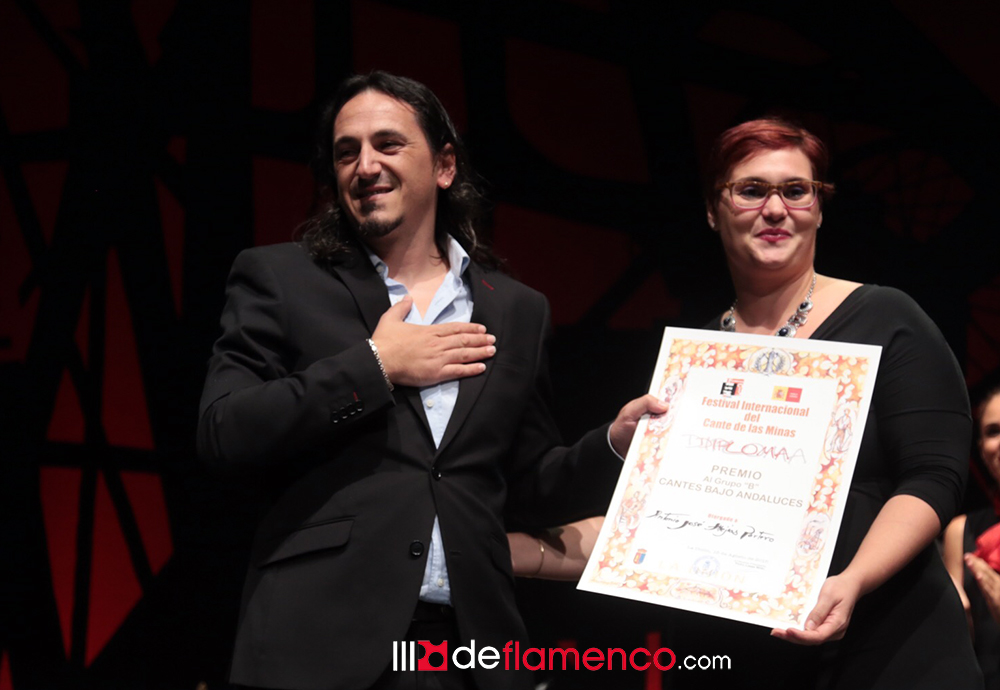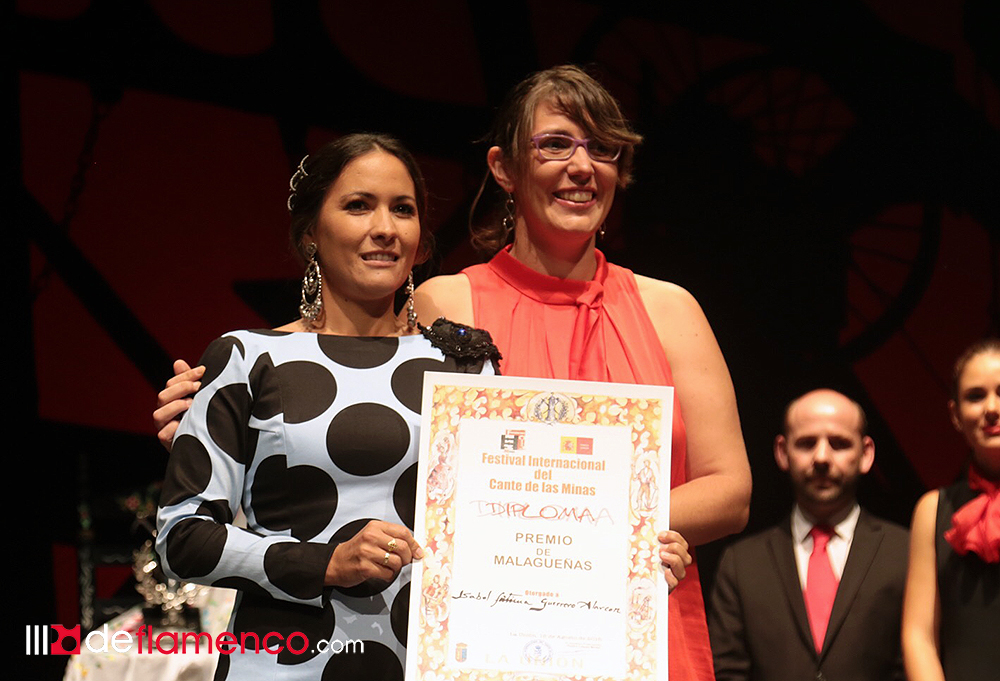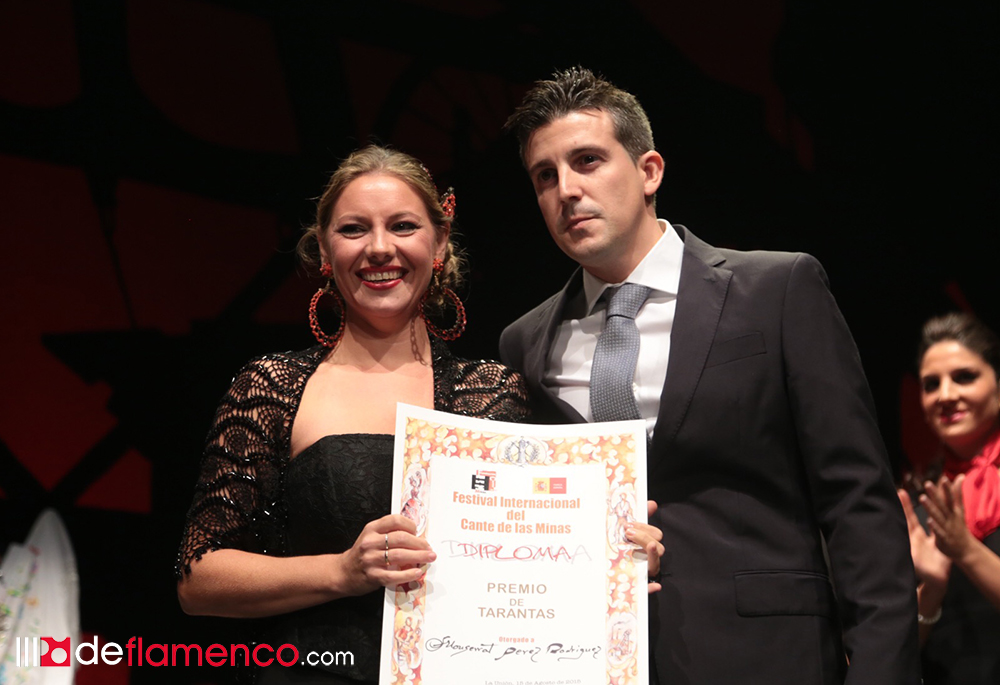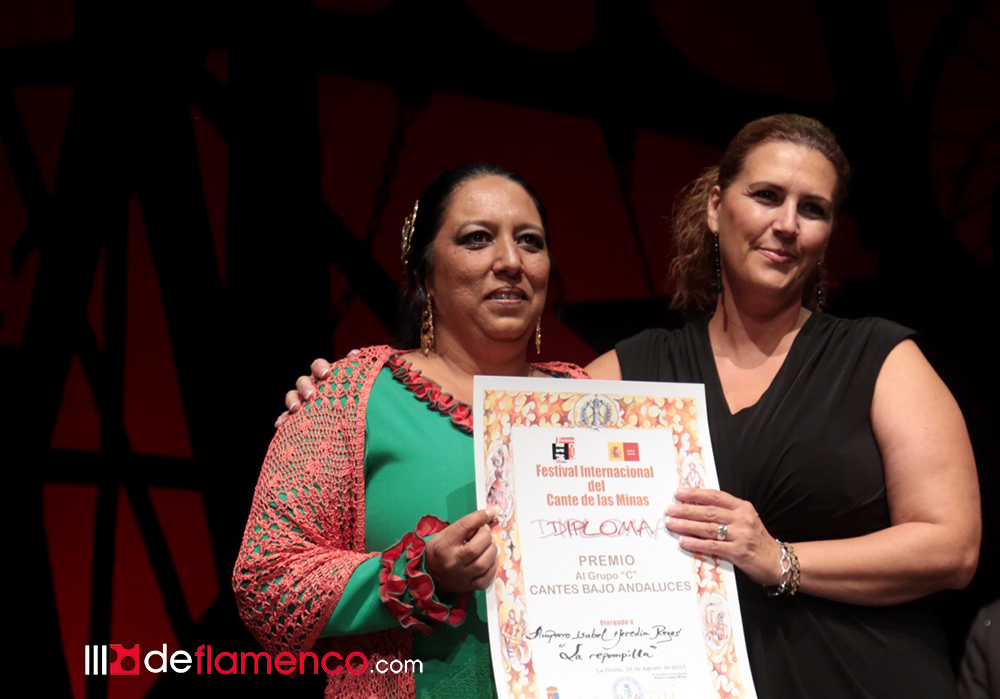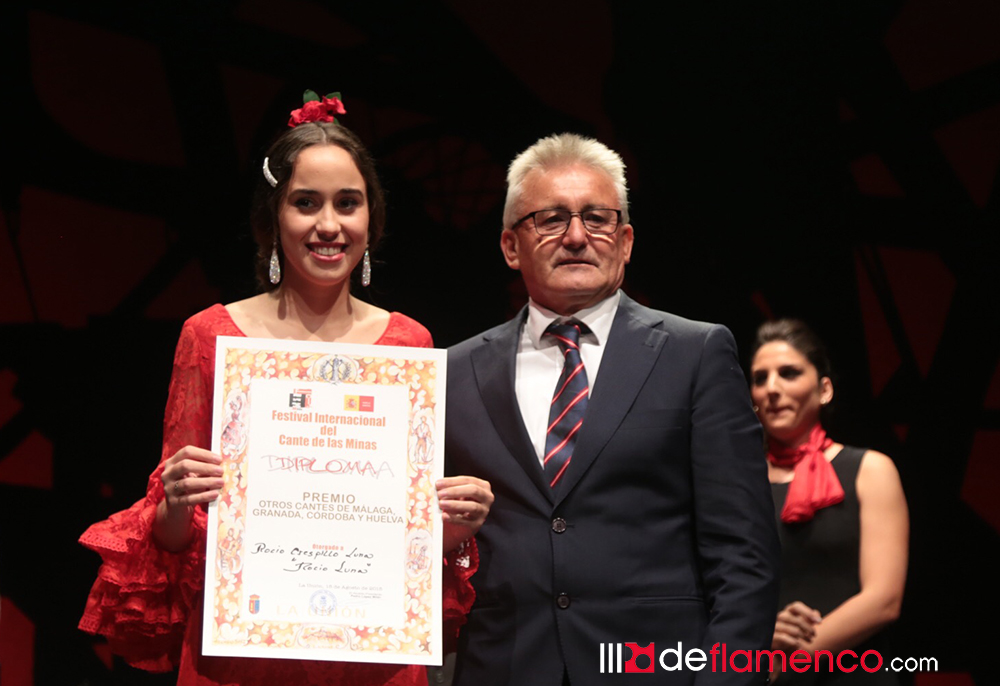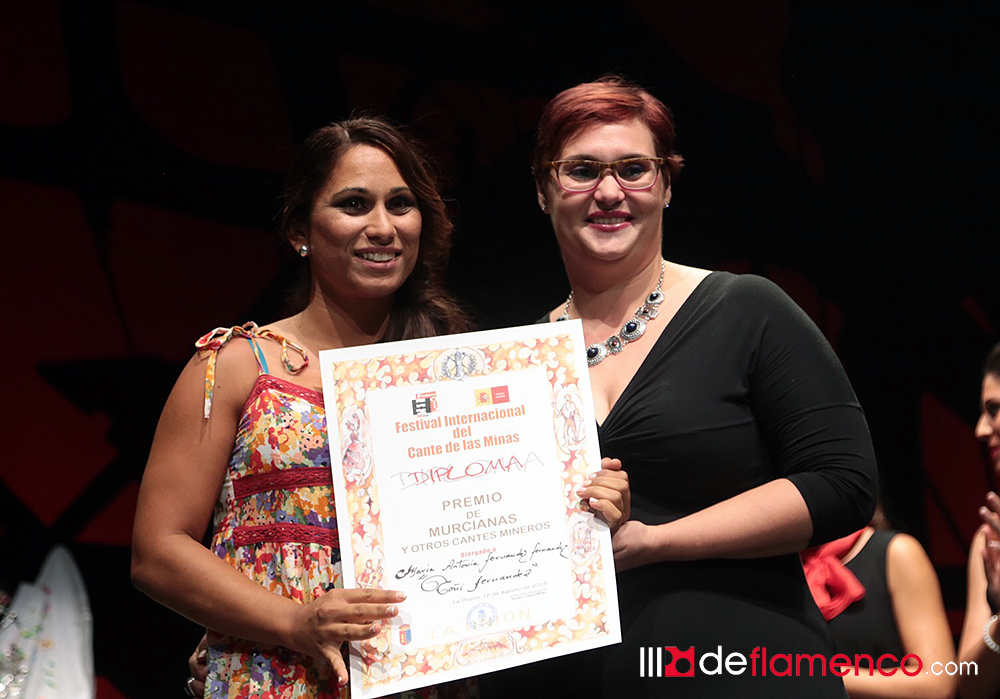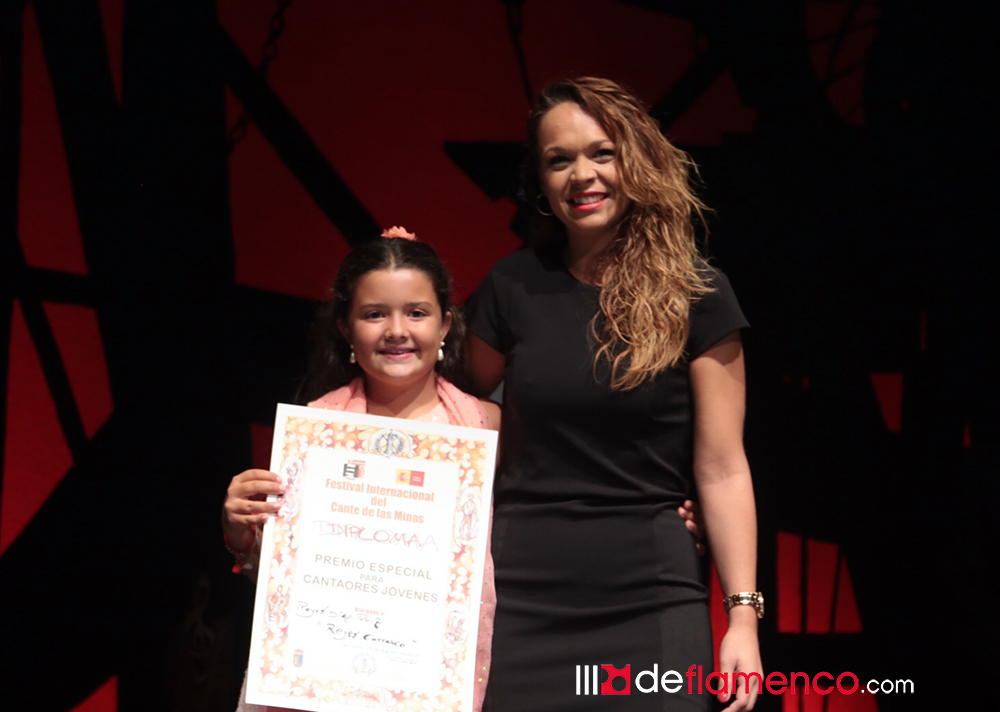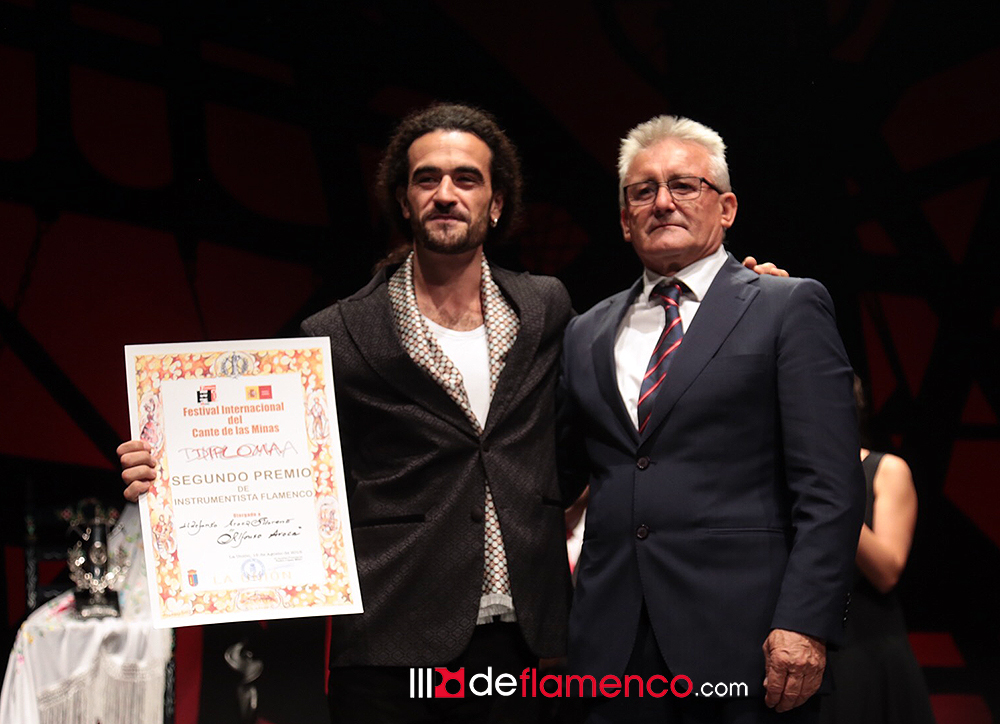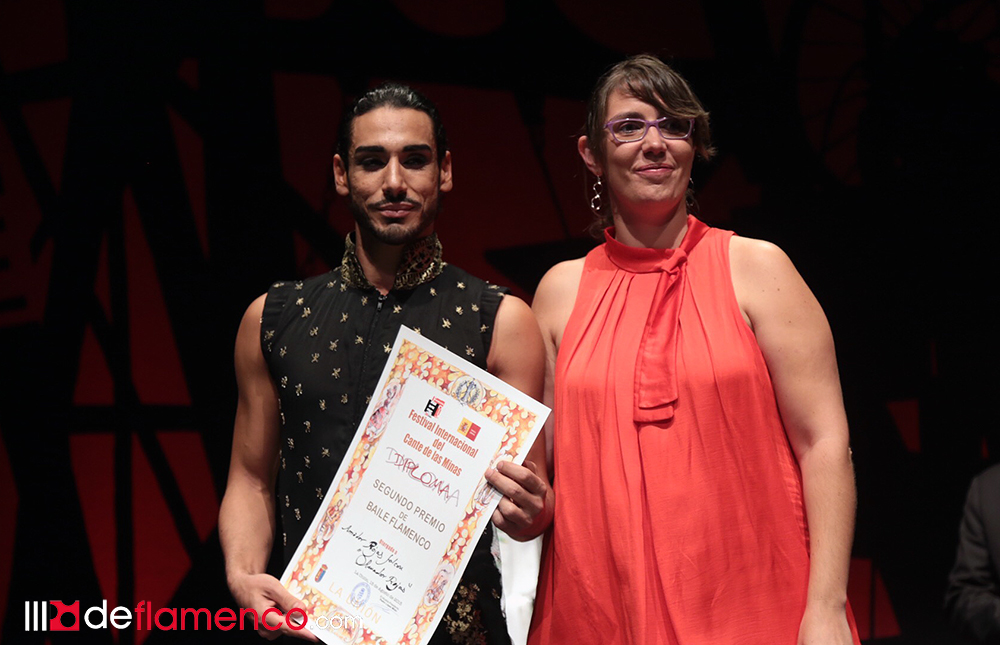 ---