The much-touted dignification of flamenco takes place in a variety of ways. Some try dress up the art form with novelty in order to achieve the much sought-after commercial goal of globalization in order to make the proverbial silk purse out of what many consider a sow's ear, an exercise in marketing that achieves its objective with varying degrees of success. 
Others, the great artists, have learned the code language of flamenco and faithfully represent the flamenco aesthetic which they color with their own personal vision based on creativity, competence and knowledge, thereby contributing to the evolution of a universally respected artform.  This latter route is far more arduous and strewn with obstacles, but occasionally the general audience rises to the occasion.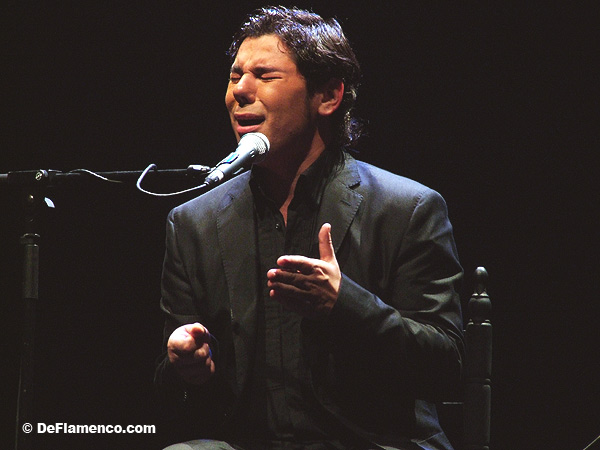 Miguel Poveda (foto: Rafael Manjavacas)
On Thursday, November 22nd, two performers flamenco fans have admired for years, were honored at the highest public level.  Manuela Carrasco (Seville, 1958), dancer, and Miguel Poveda (Badalona, 1973), singer, were named to receive Spain's Premio Nacional de Danza and Premio Nacional de Música respectively.
These two artists represent the best and most diverse aspects of flamenco.  Manuela Carrasco, profound earthy goddess of the most traditional dance style, still absolutely relevant.  Andalusian.  Miguel Poveda, creative, studious, versatile, worthy ambassador of the best of contemporary flamenco.  Catalonian.  Between the two, they are living proof of the admirable capacity of flamenco to adapt to an extraordinary diversity of concepts without deviating from the forms.  Therein lies the greatness of this genre that has fascinated the world for decades.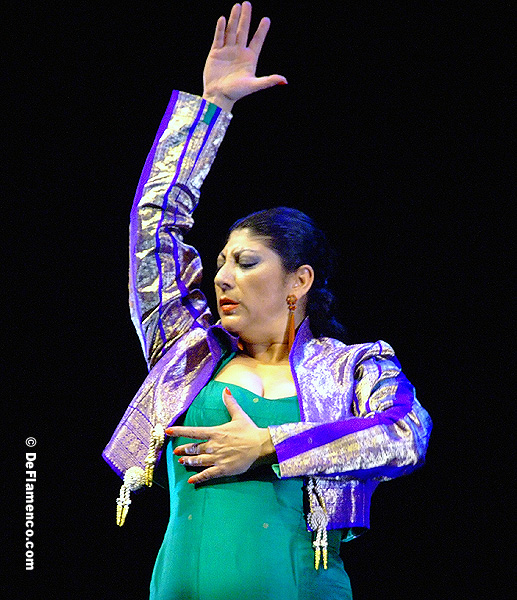 Manuela Carrasco (foto: Rafael Manjavacas)
The prizes, each of which includes a cash award of 30,000 euros, were decided by a jury presided by Juan Carlos Marset, director of the National Institute of Dramatic Arts and Music (INAEM), the agency that administers these prizes in the name of the Spanish Cultural Ministry.  The jurors included María Luisa Manchado, José Manuel Berea, Pilar Jurado, Remedios Navarro, Félix Palomero and Inmaculada Tomás in addition to last year's winners.
 
Culture Minister of the Junta de Andalucía, Rosa Torres, congratulated the two artists, "maximum exponents of today's flamenco" commenting upon the "wonderful time this is for flamenco".  Referring to Miguel Poveda, she said he is an artist "destined to leave a mark on the history of flamenco".  Bibiana Aída, director of the Agencia Andaluza de Flamenco, declared that the prizes are in recognition of these two great artists andall the work and sacrifice they have contributed".
---