José Mercé and Pepe Habichuela "Maestros del Flamenco"
Singer José Mercé and guitarist Pepe Habichuela have been named "Maestros" in the category of Flamenco by the Mediterranean Music Institute of the Berklee College of Music.
June 19, 2014
Twittear
The prize was presented by the directors of the Institute, Matthew Nicholl and Javier Limón.
On June 18th, 2014, at the Fundación Casa Patas the prizes Masters of Mediterranean Music were presented to the great maestros. For this first edition, the ceremony was dedicated to flamenco, and the prizes were awarded to two of today's greatest flamenco artists, singer José Mercé and guitarist Pepe Habichuela.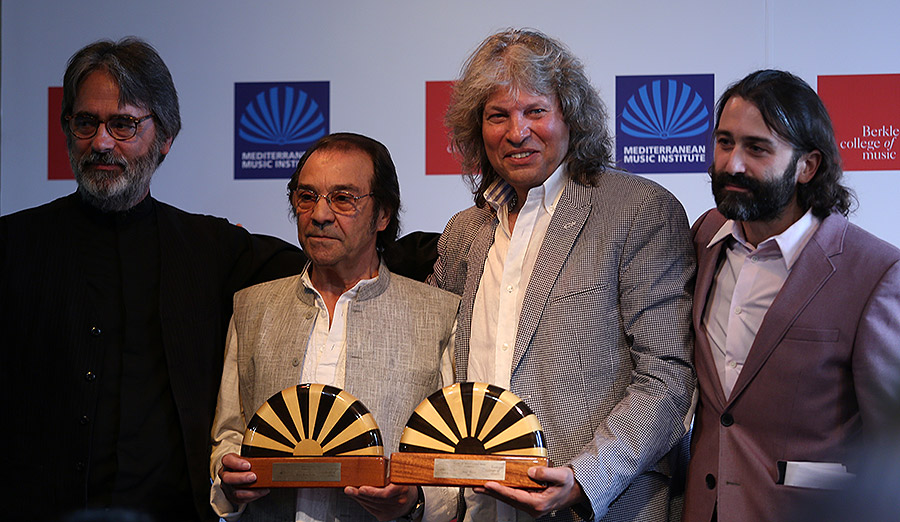 In recognition of their vast contribution to the music of flamenco throughout their respective careers, for their very personal vision and their constant search for new musical territorios within the genre.
It has now been four years since the University of Berklee named Paco de Lucia Doctor Honoris Causa, and since that time many flamenco artists have given classes there. The award itself was designed and made by the prestigious luthier Vicente Carrillo.