Fuensanta La Moneta brings her most recent work 'De Entre la Luna y los Hombres' to the Teatro de la Zarzuela.
The Granada dancer will present her new show in Madrid March 11th to 15th at the Teatro de la Zarzuela.
February 17, 2009

Twittear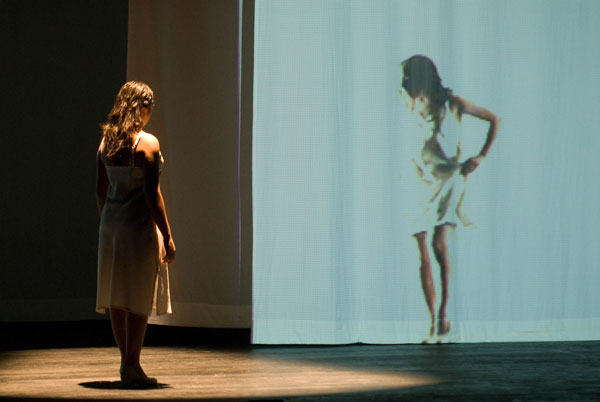 The young dancer is taking on the Madrid audience at one of the capital's most important venues. Considered a promising young star of flamenco dance, she won the coveted Desplante prize at the dance contest of the Festival de Cante de las Minas, and since then, has performed at major flamenco festivals the world over.

Years ago, while still a child, Moneta danced at Madrid's Sala Suristán, receiving excellent reviews and a very positive audience reaction. She has also participated in the most recent editions of the Festival Flamenco SUMA of the Comunidad de Madrid, and now, at the Teatro de la Zarzuela, the work she debuted in the last Bienal de Flamenco en Málaga, has become an obligatory event for Madrid's flamenco fans.

Moneta will be firmly supported by director Hansel Cereza, the music of Miguel Iglesias, singer Eva Durán, the guitars of Miguel Iglesias and Paco Iglesias, the percussion of José Carrasco and the compás of Torombo and El Eléctrico, not to mention singer Jaime Heredia "El Parrón".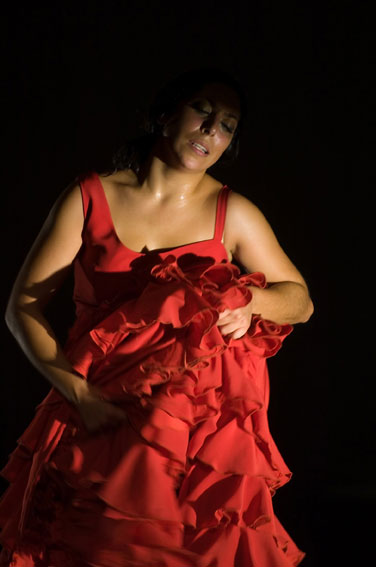 Program
CAL: - Malagueña - - Rondeña y Jabera
PERDEDORA - Guajira
DE ENTRE LA LUNA Y LOS HOMBRES - Taranta
SUEÑOS - Farruca
A SOLAS - Virtual choreography
ENTRE SABANAS - Soleá - Bulería
REENCUENTRO - Seguiriya
From March 11th to 15th, 2009
ONLY 5 DAYS IN MADRID!
TEATRO DE LA ZARZUELA
C/Jovellanos, 4 (Madrid)
Daily at 8:00pm
Sunday 15th at 6:00pm

Tickets
From 30 € to 12 €

Ticket sales
Theater box-office

By telephone 902.332.211
www.servicaixa.com


" De entre la luna y los hombres " -
Review and photos of the premiere in Málaga en Flamenco 2007