Antonia Contreras, Lámpara Minera 2016
Tarragona dancer Belén López wins the Desplante, and Jaén pianist Alfonso Aroca, the Filón prize.
August 14, 2016
Twittear


Málaga singer Antonia Contreras tonight won the Lámpara Minera of the 56th edition of the Festival Internacional del Cante de las Minas. The winner of the most important flamenco contest in the world receives 15,000 euros. The panel of judges honored her performance, also giving her the prizes for malagueñas, granaínas and mineras.
In the dance category, "Belén López" fromTarragona won the Desplante prize with 9000 euros fior her tarantos and soleá at the Cante de las Minas where she competed for the first time..
Jaén pianist Alfonso Aroca won this edition's prize for flamenco instrumentalist with the Filón, and 6000 euros. Aroca opened the finals interpreting tarantas y bulerías on the piano.
The judges left the Bordón guitar prize, and the prize for young singers unawarded.
In the category of flamenco instrumentalist, flautist "Sergio de Lope" won second prize with 3000€, while the second prize for dance, and 4500 euros, went to Almería dancer Ana Isabel Veloso García "Anabel Veloso".
Málaga singer Isabel Guerrero Alarcón won the prize for cartageneras, and 3000€, while the young singer from Badajoz, Esther Merino Pilo, won the prizes for tarantas (3000€) and in the category of murcianas and other mining cantes, for her interpretaction of taranto and levanticas (3000€).
In the category of "bajoandaluces", Sevillian singer Evaristo Cuevas was awarded the prize for siguiriyas, Amparo Heredia "La Repompilla", from Málaga, the soleares prize, and Cádiz singer José Anillo Salazar won for alegrías, each of these prizes accompanied by 3000€.
WINNERS: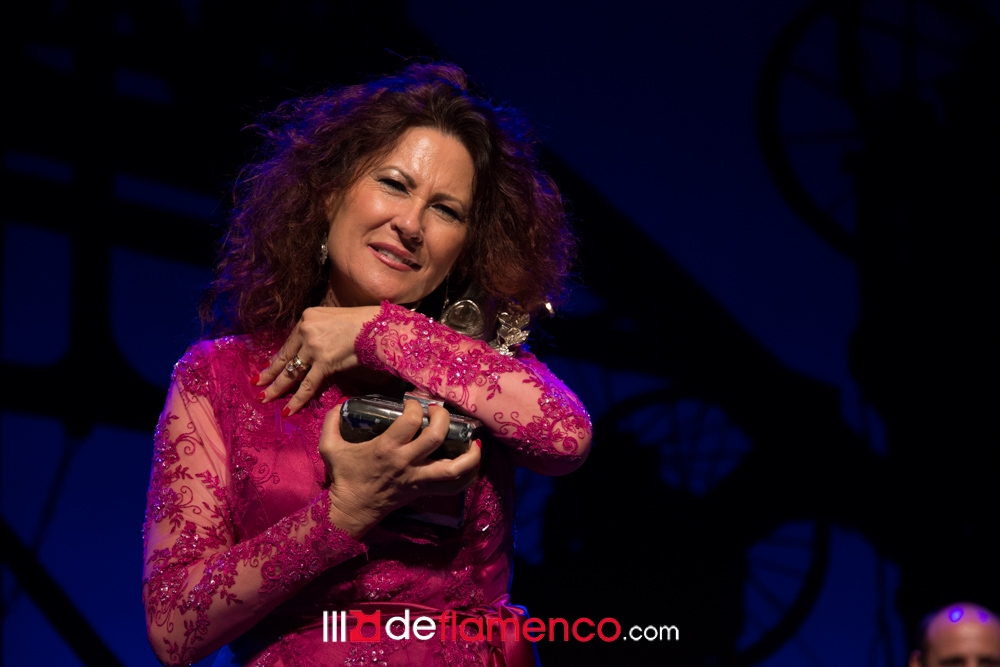 Antonia Contreras, Lámpara Minera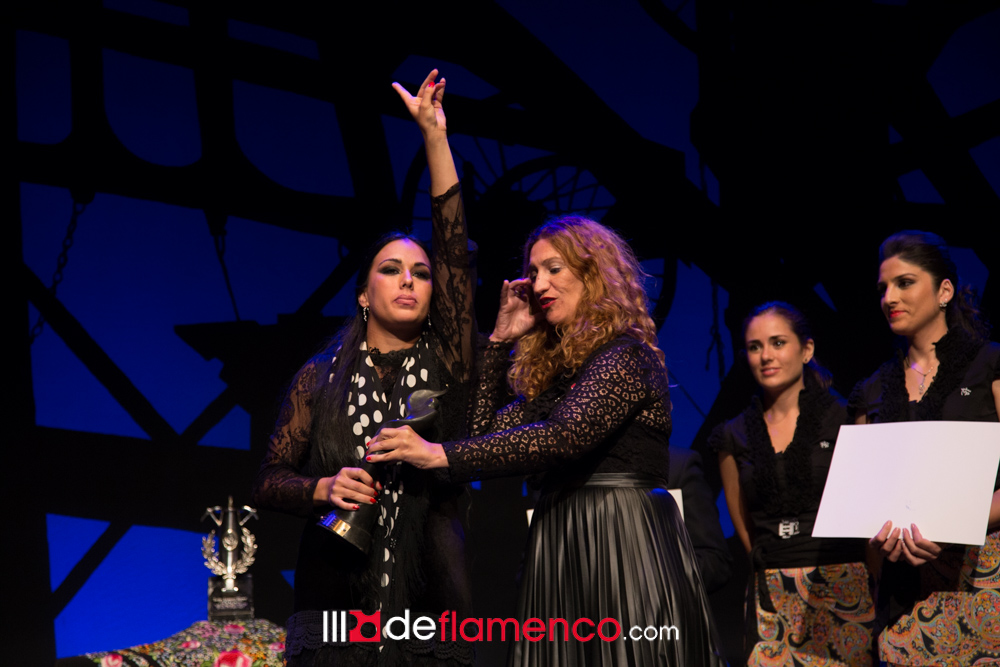 Belén López, El Desplante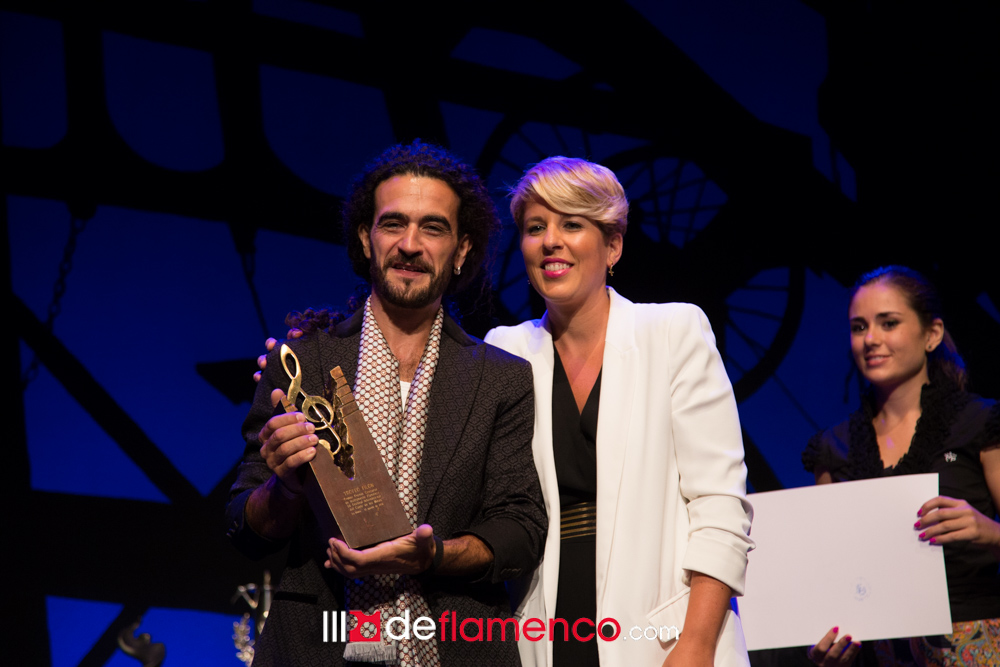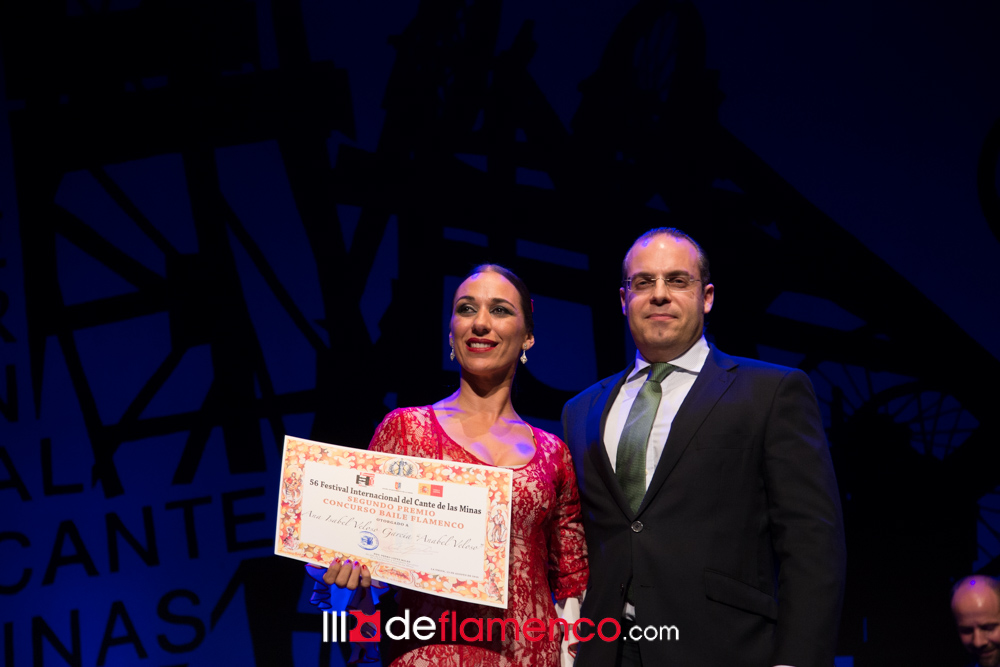 Anabel Veloso, 2º premio baile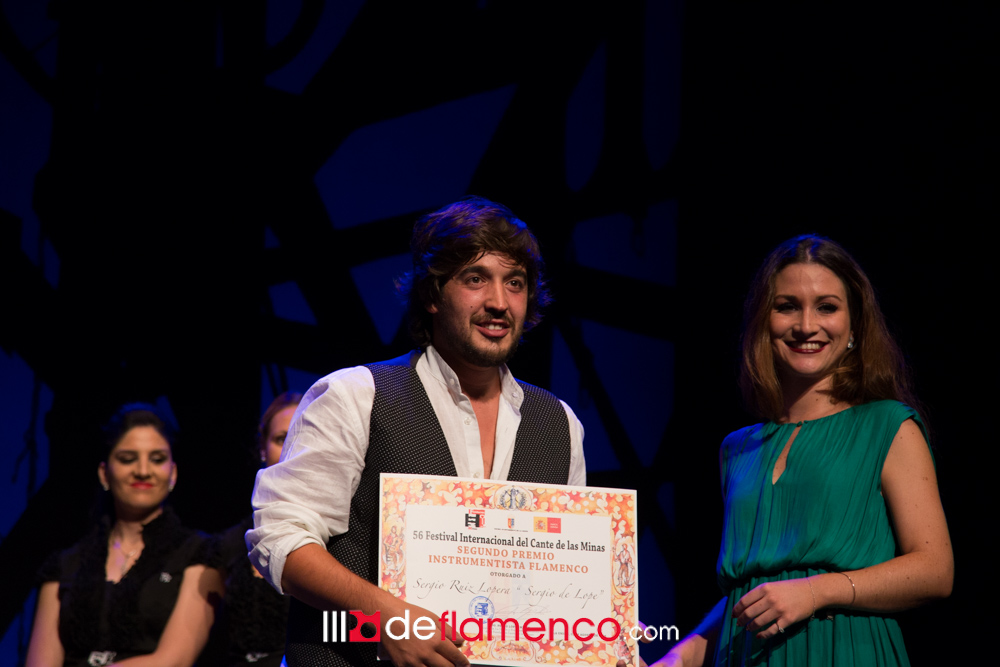 Sergio de Lope, 2º Instrumentista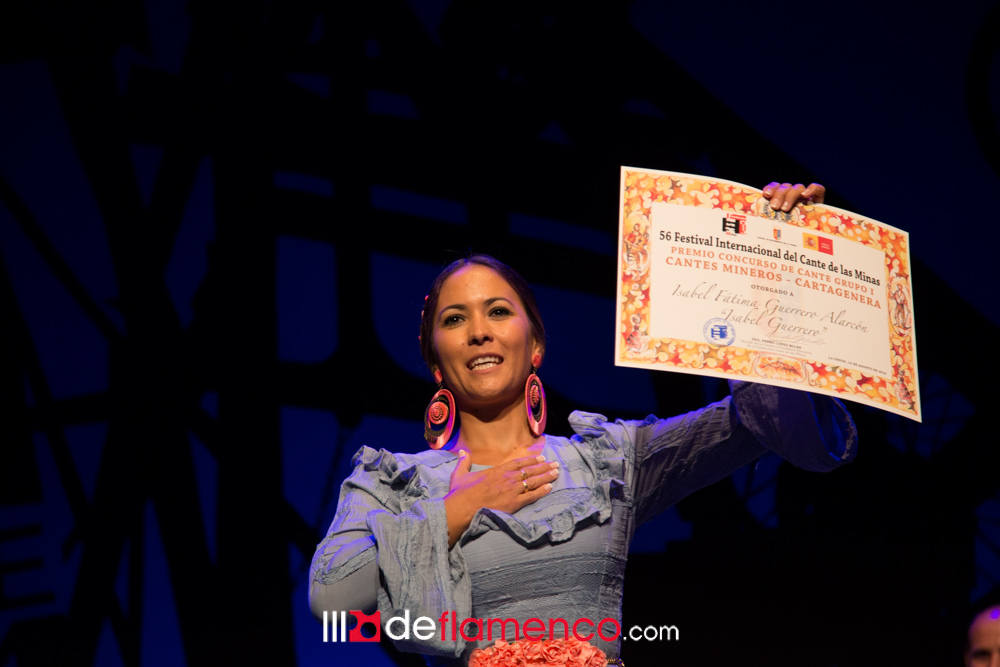 Isabel Guerrero, premio Cartagenera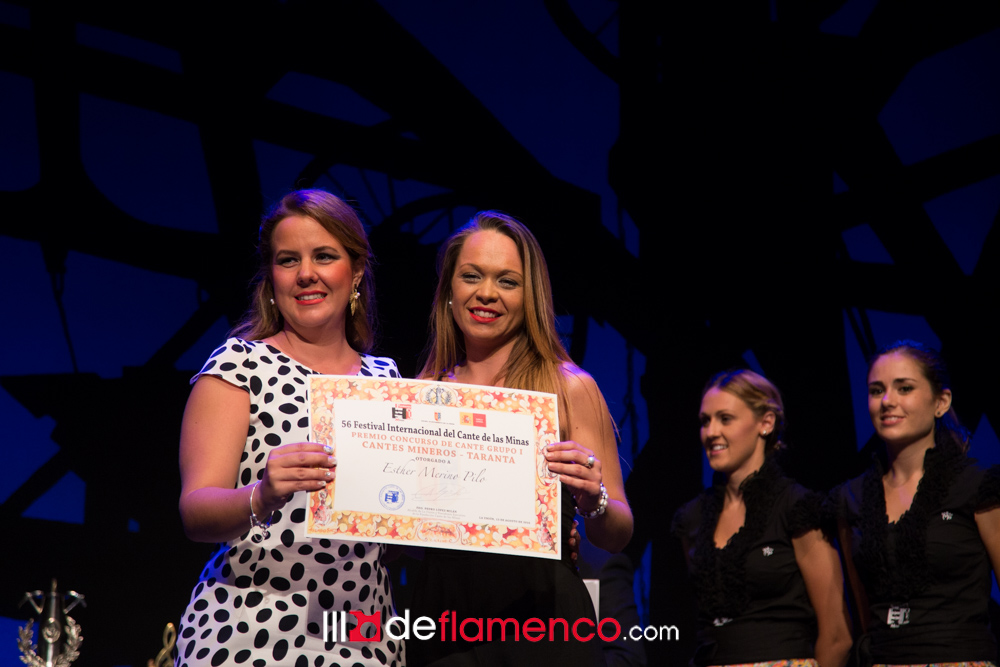 Esther Merino, premio Tarantas y otros cantes mineros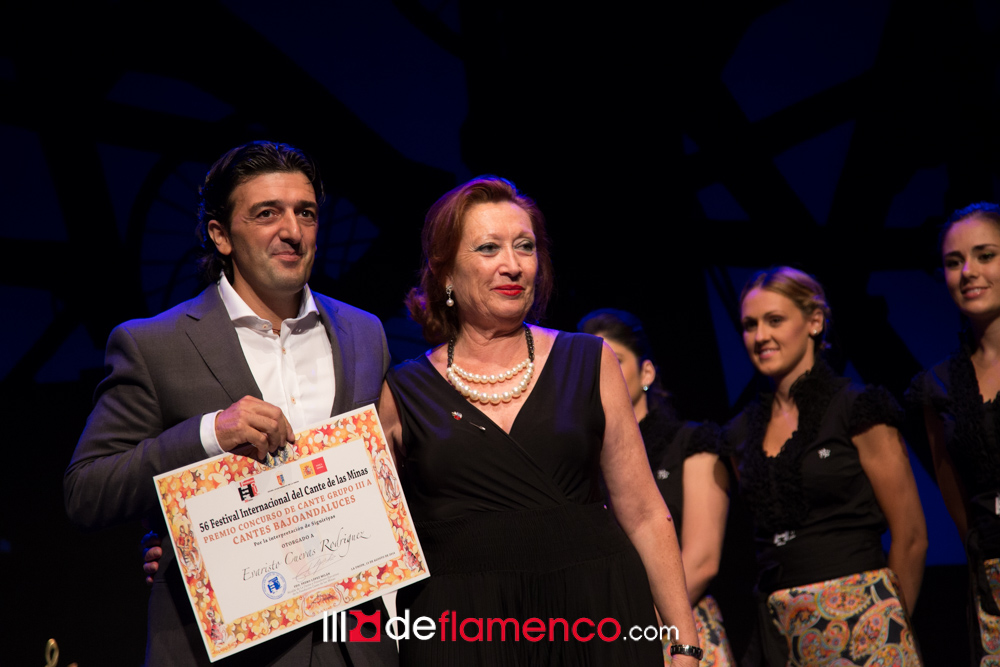 Evaristo Cuevas, premio Seguiriyas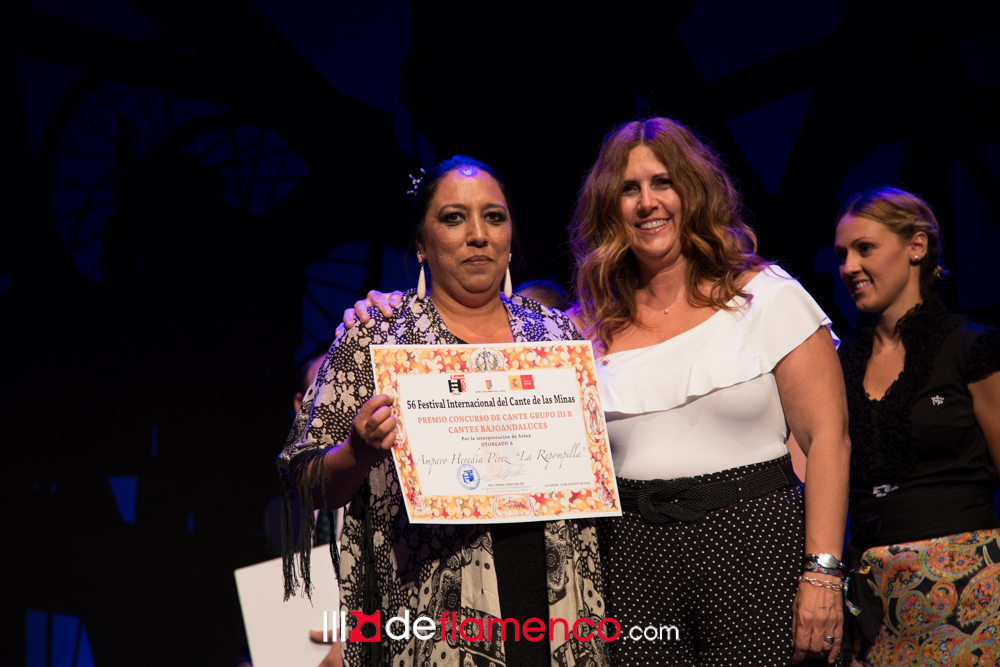 Amparo Reyes "La Repompilla", premio Soleá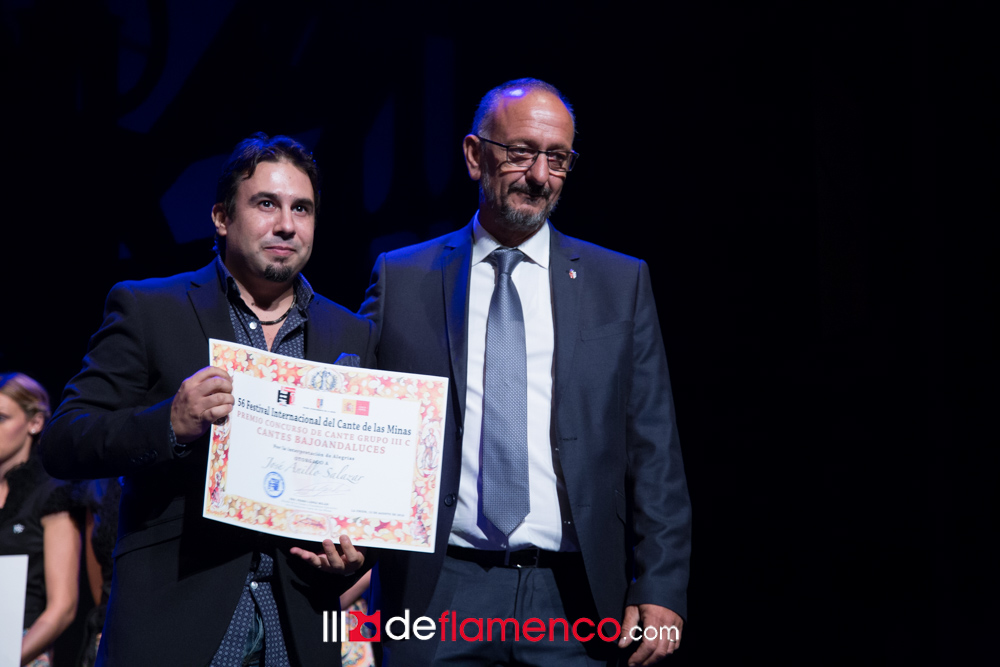 José Anillo, premio Alegrías