5th AWARDS CEREMONY PREMIOS DEFLAMENCO.COM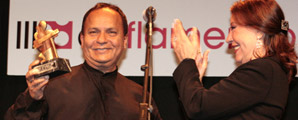 5th AWARDS CEREMONY
PREMIOS
DEFLAMENCO.COM 2009
March 31st, 2009. Teatro Lara. Madrid.
THE GOODWILL OF THE FLAMENCO COMMUNITY
How hard it is to organize this kind of event!  "Madrid's Big Flamenco Night" said the posters, and we were all praying for everything to be perfect.  We had the Lara Theater, wonderful, a concert by Raimundo Amador, prize-winners, guests, artists, journalists and plenty of our readers…everyone related to flamenco one way or another.
What was to have been a small-scale concert by Raimundo Amador, turned out to be the entire band, and a recital of nearly two hours, added to an initial delay of 30 minutes, making the awards presentation begin when it should have been ending.  That's where the goodwill comes in, from all of you who attended and had to wait in the street and in the theater's vestibule for more than an hour.  Fortunately, we were all there in the name of flamenco, so there was a warm ambience between fans and performers.  Many thanks to those who came and also to those who didn't come.
A little rushed, and with modified scripts, all the winners filed on stage when called in order to receive recognition for their work.  Here are some pictures from our head photographer, Paco Manzano.
photos: © Paco Manzano / text: Rafael Manjavacas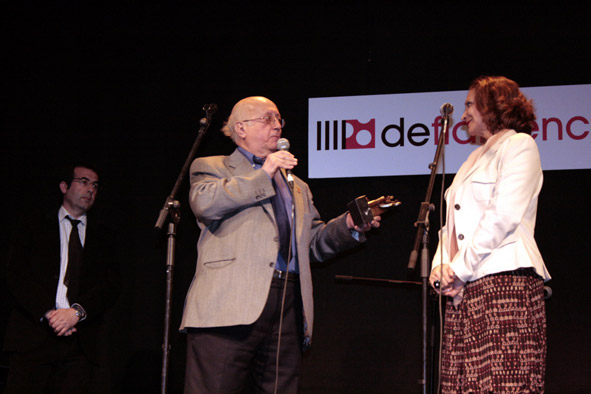 BEST DANCE SHOW for "Mujeres". Alejandro Reyes, Director of the Festival Flamenco Caja de Madrid presents the prize to Merche Esmeralda.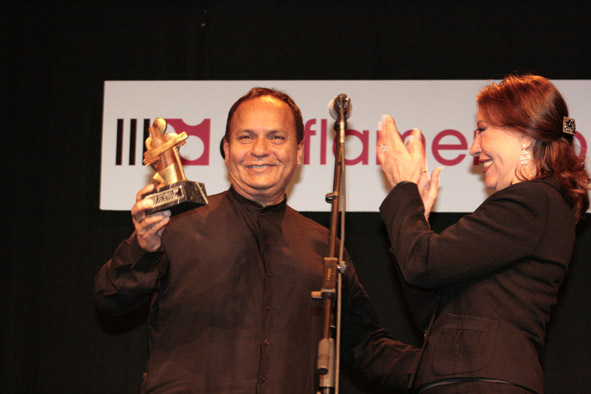 BEST FLAMENCO RECORD for EL PELE "8 guitarras… y un piano", presented by dancer Blanca del Rey.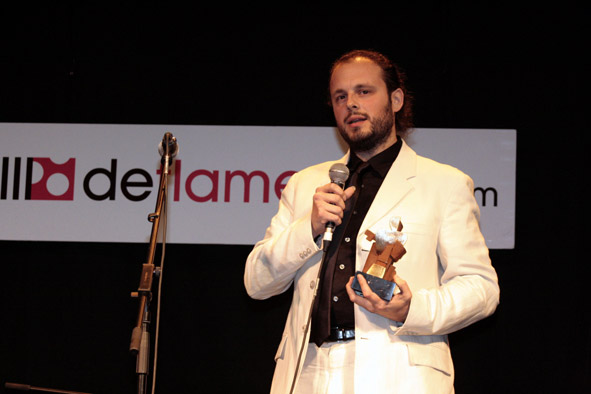 Juan A. Suárez Cano, receives the award for BEST GUITAR RECORDING,  for "Son de Ayer". Presented by maestro Pepe Habichuela.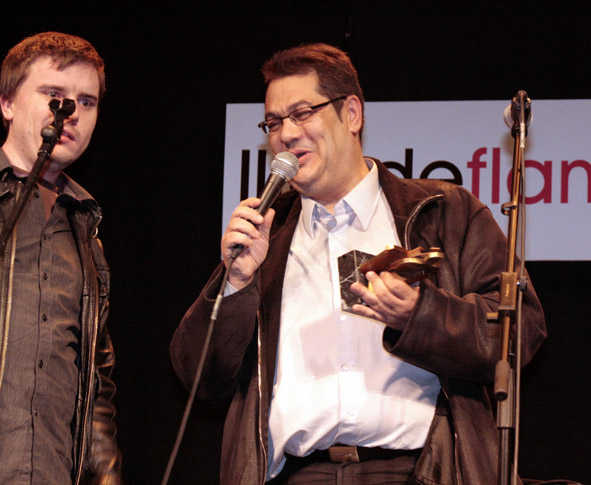 Fernando Crespo, of Universal Music Spain accepts the prize for BEST RE-RELEASE for REENCUENTRO DE CAMARÓN.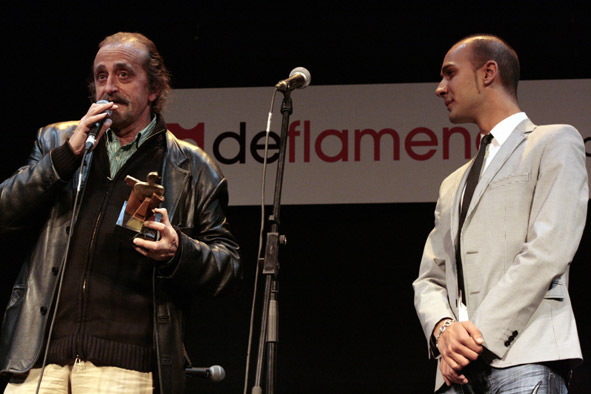 Juan Verdú presents the prize for Best flamenco record fused with other genres to Fernando Soto (cousin of Pitingo) who accepted the prize in Pitingo's name for SOULERÍA.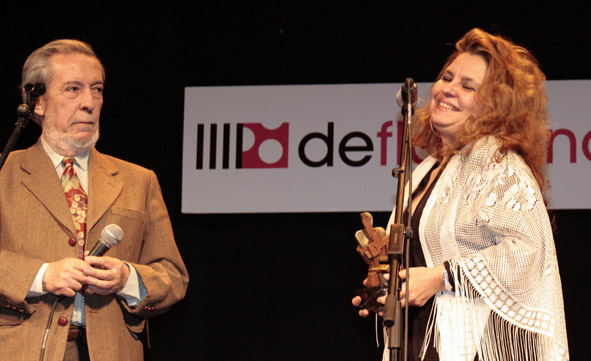 BEST FLAMENCO FESTIVAL for the BIENAL DE FLAMENCO de Sevilla. Presented by Alfonso Eduardo Pérez Orozco and accepted by the Director of Communications for the Bienal, María Antonia Ruíz.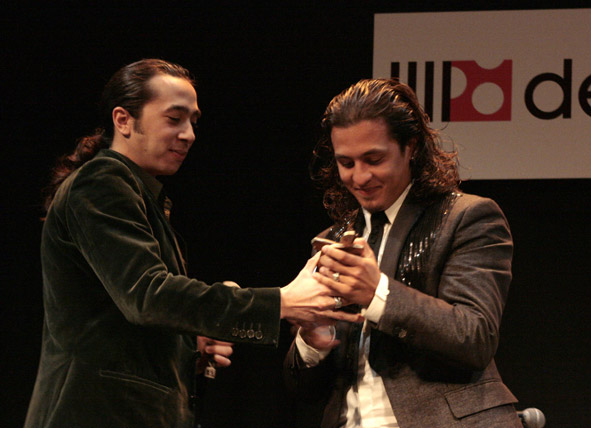 BEST DANCE NEWCOMER for FARRUCO, presented by JOSÉ MAYA.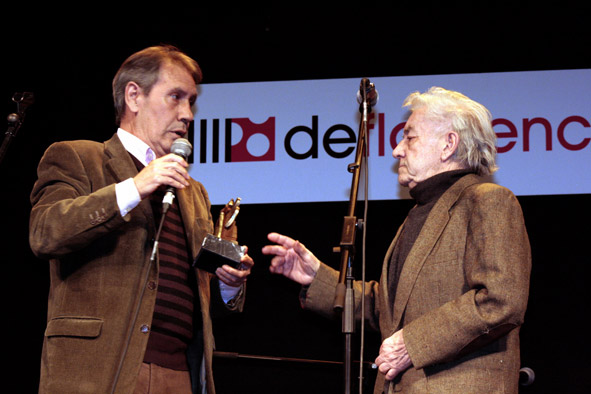 Actor Nicolás Dueña presents the prize for BEST FLAMENCO BOOK to the son of PERICÓN DE CÁDIZ, for the book "Mil y una historias de Pericón de Cádiz" published by Ed. Barataria and written by JOSÉ LUIS ORTIZ NUEVO.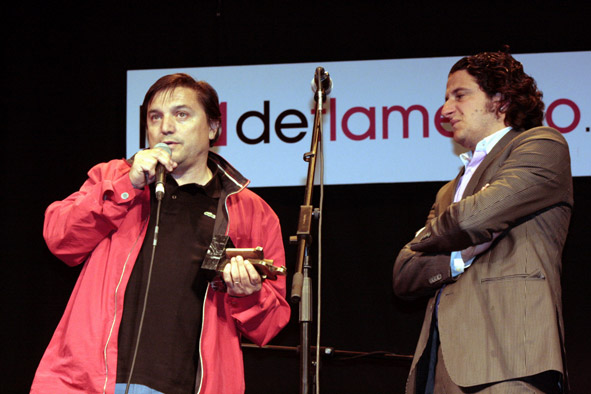 Paco Ortega, presents the prize for BEST FIRST RECORDING to David Palomar for Trimilenaria. Trimilenaria.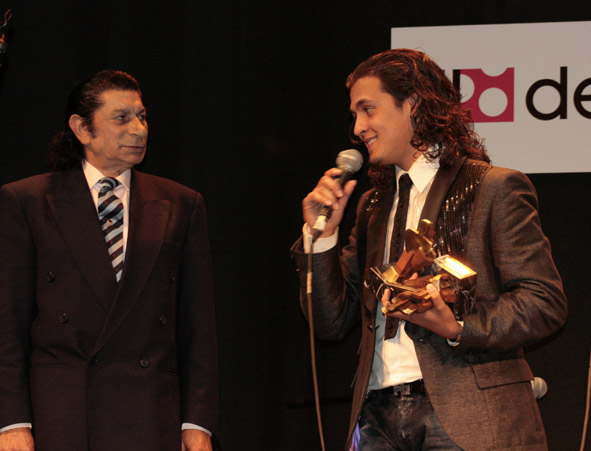 Toni el Pelao presents the prize for BEST FLAMENCO DVD for "Farruquito y familia" to FARRUCO.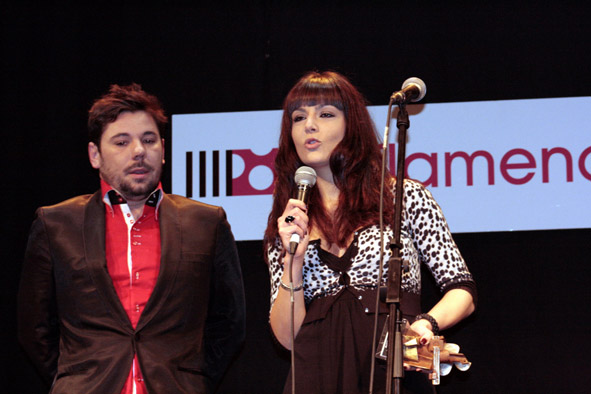 Miguel Poveda presents the prize for BEST BAILAORA to Miriam Garrido who accepted for her sister EVA YERBABUENA.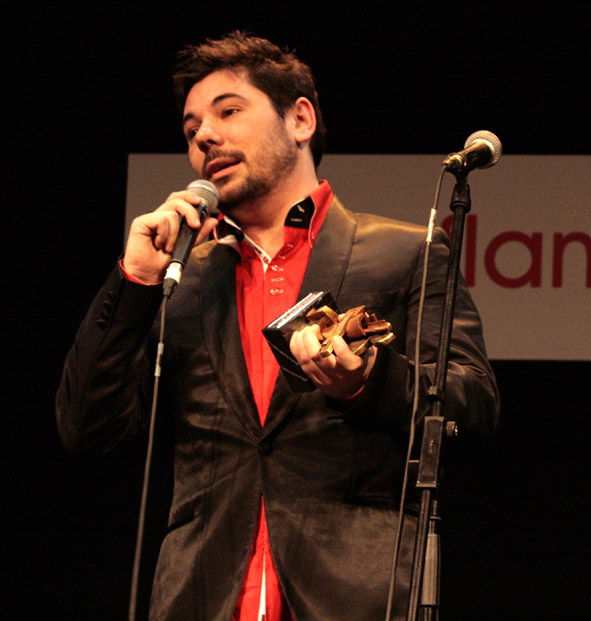 Miguel Poveda accepts his prize for BEST LIVE FLAMENCO SHOWM, presented by Juan Verdú, director of SUMA FLAMENCA.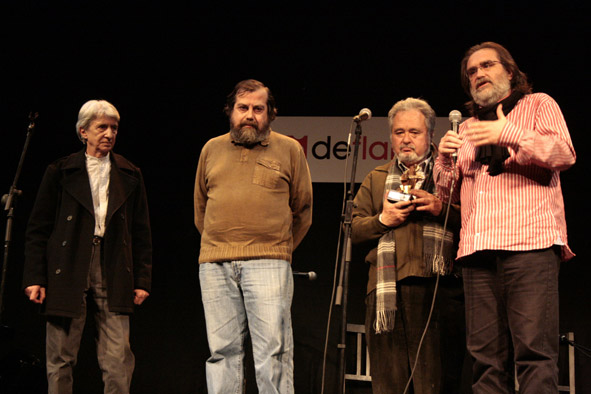 Balbino Gutierrez presents the SPECIAL MENTION to the Asociación El Planeta -Eduardo, Bruno, Manuel- for the 25th anniversary of the Jornadas Flamencas de Fuenlabrada.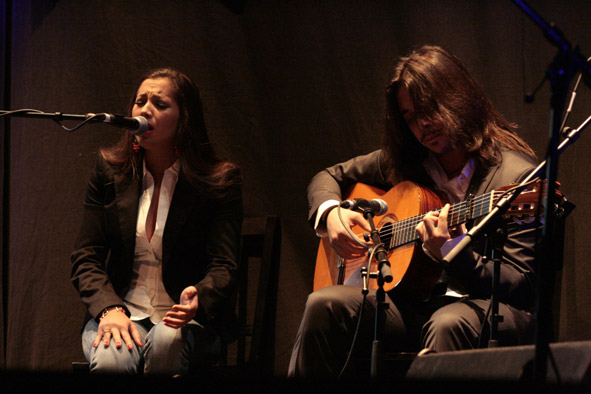 During the party, we were able to enjoy the performance of singer TAMARA ESCUDERO, presented by Paco Ortega, a cantaora who is bound to be noticed.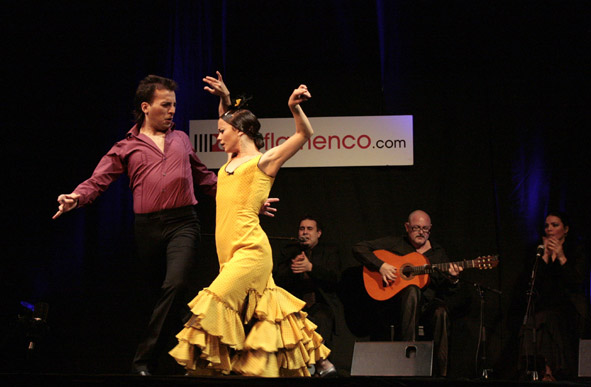 Topping up the big flamenco night, we were treated to the dancing of MARCO FLORES and OLGA PERICET, thank you for your generosity.
And that was it, so in the end, except for the delay, everything was great and there were plenty of good vibes to make it turn out that way.
More information:
---