Interview and photos: Rafael Manjavacas
We're talking to Manuel Liñán in one of the rehearsal rooms of the Teatros del Canal de Madrid where he?s preparing his next show, «Baile de Autor», which will debut at the next Festival de Jerez.
The dancer, choreographer and director of his own company, Manuel Liñán, has just been awarded Spain's Premio Nacional de Danza in the category of interpretation, a prize given by the Ministry of Culture, with the judges highlighting "the maturity achieved in his artistic career, being an especially versatile interpreter of great expressiveness, as well as the richness of his interpretation, which draws from diverse influences, while at the same time broadening the horizons of flamenco".
We're joined by singer David Carpio and guitarist Manuel Valencia, together they're preparing their next show, Baile de Autor, which debuts February 24th, 2018 in the 22nd edition of the Festival de Jerez.
Artistic careers in flamenco are always long-term, has it been a long road for you?
No, not at all, I really feel like there isn't enough time to do everything I want.  The important thing is to be constant, always active, I need more hours in the day to do everything I'd like, the way I'd like.
The prizes you received represent recognition, and are upwards steps in your career.
The Premio Nacional was a big surprise, as a dancer, I've always seen it from a distance, never could I have imagined it would be for me.  It's a great stimulus, and it gives you strength to move forward, it ratifies everything I've done up to now, from when I started dancing, to producing or mounting my own shows.  The Premio Nacional, the Premios Max and the Revelación de Jerez are great energizers, and also big responsibilities.
In a certain sense, you, along with others of your generation, Marco Flores, Olga Pericet, Rocío Molina…are getting deserved recognition for the work you've done.
Yes, I think so, we've been very constant, we've done shows out of necessity, with the dream of building and expressing, the first shows perhaps weren't so easy to move, the idea was to create, to dream and to express ourselves, to mount shows out of the need to say something.  It's taken a lot of work, sweat and strength.
This generation of dancers and professional companions have helped each other mutually, you've always shared collaborations among yourselves.
Yes, actually, we've stopped working together on stage, but we continue to collaborate with each other, companions have called me to prepare choreographies…Rafaela Carrasco, Belén Maya with Mario Maya I had the honor of choreographing Mujeres, we're always linked one way or another.
Twice now you've received the Max prize for interpretation, and another as choreographer for your collaboration with Teresa Nieto.  How are you more at ease, interpreting or choreographing?
They're very different, now in this new show I'm going to try to bring the two facets together, choreograph for myself and then interpret the creation.  When you choreograph for someone else, or a ballet, you have to let yourself go a little, and put your mind at the service of the that person or group.  Right now I'm involved in how to choreograph for myself.
Who have been your references in dance, then and now?
If I start naming people, I'm bound to leave someone out, I admire a lot of dancers, when I was small I saw videos of Javier Barón, I studied a great deal with Manolete, Mario Maya, both very important for me, also Javier Latorre.  I've also shared many experiences with colleagues such as Marco Flores, Olga Pericet, I think fantastic work has been done by Belén Maya and Rocío Molina.  And major classics such as Carmen Amaya, Antonio el Bailarín, Antonio Gades… they'll always be there.
Regarding flamenco dance versus modern dance, how do you see yourself?
I want to express what I feel, to put out there what I want to tell at every point, I don't try to separate or catalog what is and is not flamenco, what is and is not modern dance.  Flamenco got involved with other art-forms, as a product it has a different personality, but for me, flamenco has many profiles and ways of manifesting itself, if it had only one single face, it would be boring and never move forward.
Some people consider me experimental for using a bata de cola dress, but it's the most classic thing to dance with a bata de cola and shawl.  I wasn't the first person to do this either, I don't know why people were so surprised.  I've thought about this a lot, I wore it without getting into any particular role, just dancing the way I dance.  If you wear a bata de cola and shawl for carnival, it's a riot, but if you do it any day of the week, it's not the same, so maybe it was surprising because there was no context.
What can you tell me about Baile de Autor.

Baile de Autor has a very intimate format.  There are three of us, Manuel Valencia on guitar, David Carpio singing and myself dancing, I wanted it to be the three pillars of flamenco, voice, guitar and dance.  With that in mind the idea was to construct a show in which the choreographer and the dancer would become one. I needed to devote time to myself, the need to create and dance my own creations.
It's still in the works, I want to enjoy my own creations, a way of doing a self-portrait.  From the most minimalist form, with the support of a guitarist and a singer, that's what I need for my expression.
In a certain sense, it's focused on getting to know the audience through insinuations, the way you might direct or create a show, the things that are going to happen, such as a change of scene, an orchestra director who indicates how he wants one or another scene to be, or how to illuminate the stage.
That work is what I want to show, rather like a fantasy, a director who imagines the lighting, sound, wardrobe, pieces that don't seem to belong, but which show what I'm thinking, how they appear and how they become real.

We hope to be present for the debut of Baile de Autor at the Festival de Jerez next February 24th, 2018, to see its eventual evolution.  In the meantime, congratulations on this very important recognition you have received.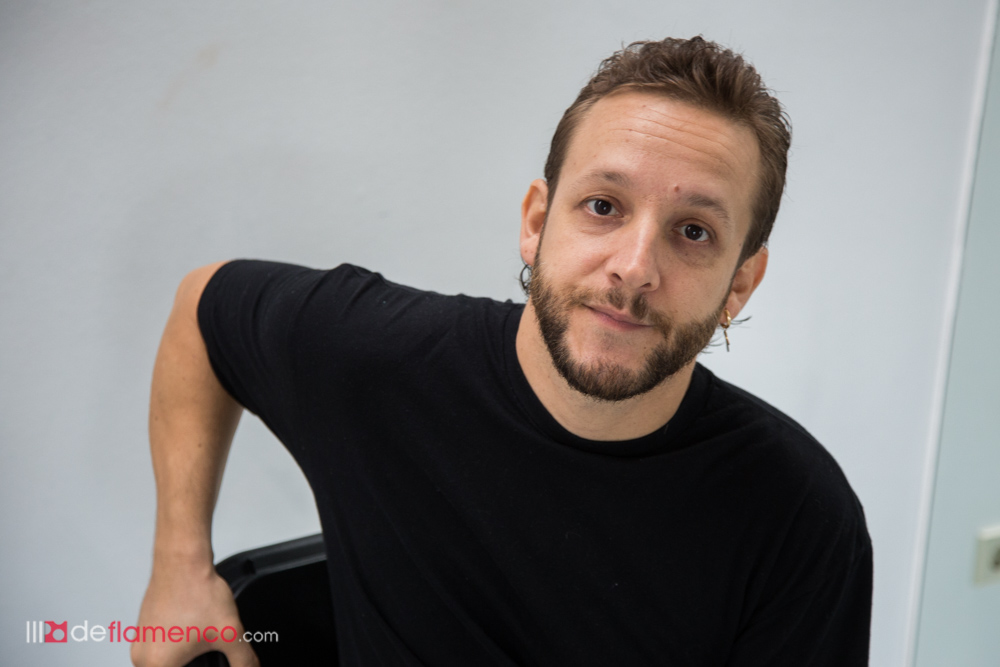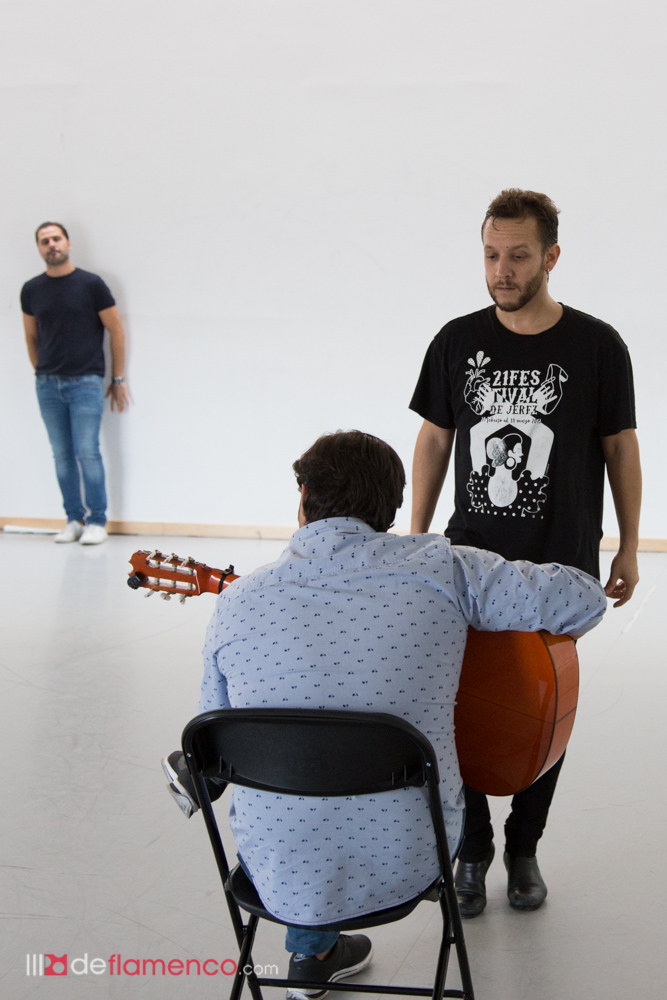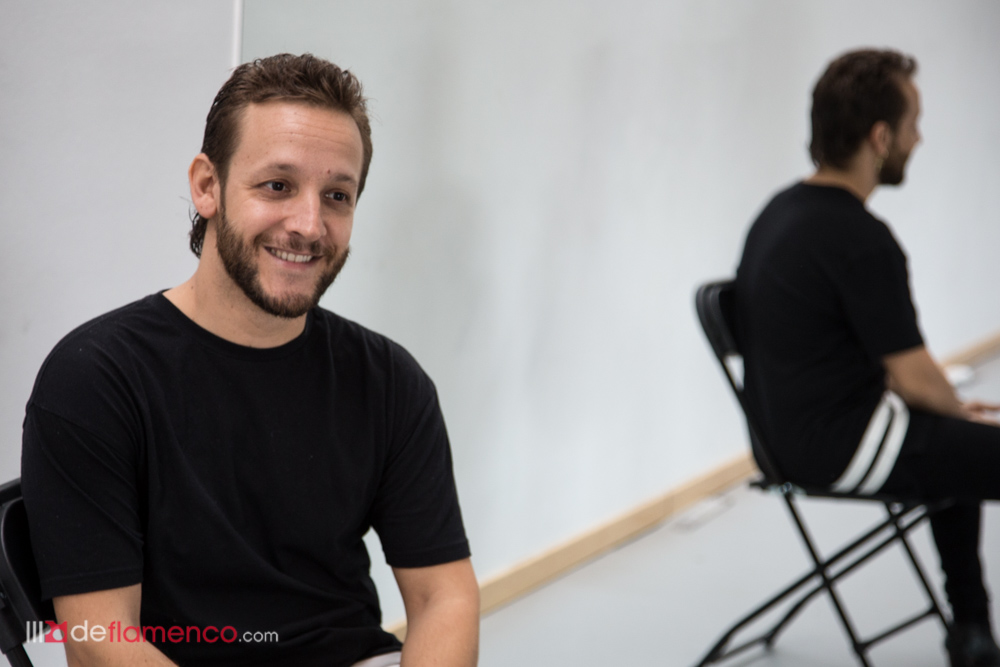 ---