Silvia Cruz Lapeña
Photos: Fanny Ruffet
The Málaga singer will perform May 25th in Ciutat Flamenco with "Madera Noble", a recital in which she will display the qualities that made her worthy of the highest prize from La Unión.
Antonia Contreras was born at a geographical crossroads, a point that could just as easily correspond to Álora, Pizarra, Cártama or Almogía.  "Until the age of 13 that's where I lived, even my father didn't know exactly what town we lived in".  Amidst those indications, the map shows many brooks and streams: Peral, Verdor, la Campana…and smaller ones that irrigate that part of Málaga that doesn't reach the sea.  "My only toy as a child was a radio.  Blessed radio that got me hooked on music!"
She now lives in Álora from where she has arrived to participate in Ciutat Flamenco at the Centre Artesà Tradicionàrius in a double concert in which Josep Aparicio "Apa" will also sing his native Valencian music.  But she'll be on first with "Madera Noble", a recital in which she will demonstrate her ability with malagueñas, soleá and granaína, and in which she will interpret a beautiful vidalita titled "Ausencia" which is included on her recording, La Voz Vivida.  "My first, can you imagine?…and you have no idea how hard it was.  All my life chasing after this record, the moment never seemed to arrived".
But it did arrive, and when the recording date was set, she won the Festival of Cante of La Unión.  Her mother had been encouraging her to participate for many years, and Mayte Martín as well, but she just kept putting it off.  "I thought I wasn't the right age, that there were people much younger than herself, more capable of devoting the preparation and promotion required for a contest of this type".
Years without singing
Finally, she gave in.  Thanks to the necessary boost that, unfortunately, takes the form of a first prize so that an interpreter may transcend the circuit of flamenco associations.  Because Contreras has won saeta contests, she holds prizes for peteneras, malagueñas and other awards, but none of the really big prizes, and contracts had pretty much dried up.  "I thought it wasn't fair that they would call me with contracts, but always ask if I had the Córdoba national prize or something similar.  I had none of that, which is why I came to the conclusion that I'd missed the boat in many ways".
Antonia has a blank spot in her biography.  Years during which she did nothing artistically.  When questioned about this, she doesn't quite know what to say, but answers:  "Let me explain, it's simple: I had children at a young age, and wasn't able to devote days and nights, hours and hours rehearsing, which is what any artistic endeavor requires, many hours of study and rehearsal".  Antonia opens up amidst laughter, there's not the least trace of regret in what she explains, but rather a certain kind of liberation.  "I'll tell you something else: at that time I was with a person who didn't even share my interest in flamenco, or support it.  Nor did he want me to sing, so I completely dropped something I'd been doing since the age of three, and which was my dream".
And what changed?  "That one day I woke up in a rebellious mood and said to myself: 'Antoñita, you have to give it a go, it's what you've always wanted and what you dream of.  You can't die without at least trying'".  She spoke to her companion and laid it out like this: she was going to do it with or without his support, and that's how, at the end of the 1990's, she resumed her career, she signed up for contests, sang in benefits and did everything that was within her reach in order to become known.  That other person was no longer a part of her life, and she continued to sing.
La Unión, a dream come true
Contreras is a completely self-taught singer: "I never took classes, it was all by ear, I learned on my own".  No one questions her capacity and her ability to interpret the traditional forms.  Not even Juan Ramón Caro, her partner and guitarist for the last two years, and with whom she claims to feel "super secure".  Regarding the Barcelona recital, she says she doesn't want to specify the repertoire since she always leaves room for improvisation "depending on the atmosphere and how I feel", pointing out that Caro is especially easy to work with.  "He knows the singing, and I'm not concerned about springing things on him because I know he'll respond perfectly".
The Barcelona guitarist was someone else who encouraged her to go La Unión.  "He didn't just encourage me, he helped me prepare the repertoire and is critical with me, something for which I'm very grateful".  Others however, criticized her for undertaking the contest.  "Most people sent me congratulations when they found out I was going to compete, but others said 'what for?', that I didn't have to demonstrate anything.  But in actual fact I did need it".
She tells Deflamenco that she never expected to win, but that she had dreamt of being in a similar situation, that whenever she saw someone on television win the Lámpara, she would be overcome with emotion.  "And it was my turn" she says laughing and trying to forget that that injection of energy and contracts came at the perfect moment: just when she was feeling unmotivated due to the lack of opportunities.
Now she talks about her record with enthusiasm that she's unable to hide; it's taken her decades to bring it out, and she doesn't miss any chance to talk about it. On June 4th she's presenting it in her hometown at the Teatro Cervantes in Álora within the program of the Bienal de Arte Flamenco de Málaga.  She'll be accompanied by her mother and children, all so proud to see her doing what she loves, and flying completely free.  She also admits she likes what she now does better.  "Maturity brings balance.  You learn to assimilate things differently, to back-track and not be afraid to apologize".  And as far as being a singer, she says she's content with who she is today, because she feels she's made the most of the years and the experience.
The first prize Antonia Contreras won was in El Burgo, a small town in the province of Málaga where she won the prize for singing malagueñas because someone didn't show up and they let her sing.  "The things that happen, right?…but that's just how it was".  When asked to explain in a few words how she would sum up what happened between that first recognition at such an early age, and the winning of the Lámpara Minera, she doesn't need to combine subject, verb and predicate.  One single word is all she needs: "work".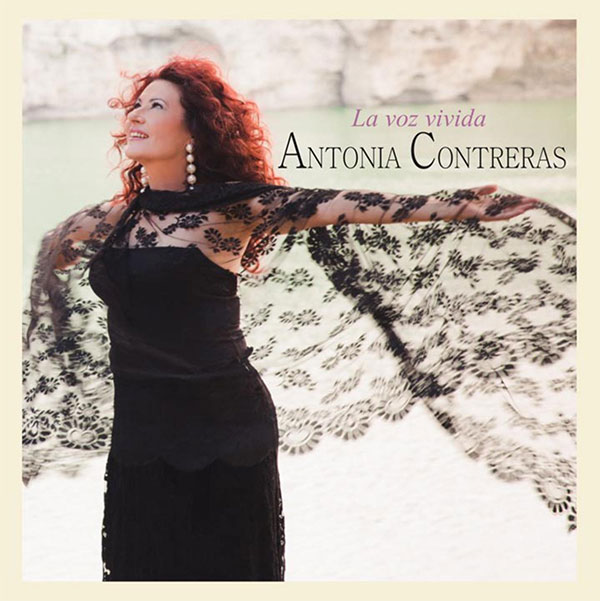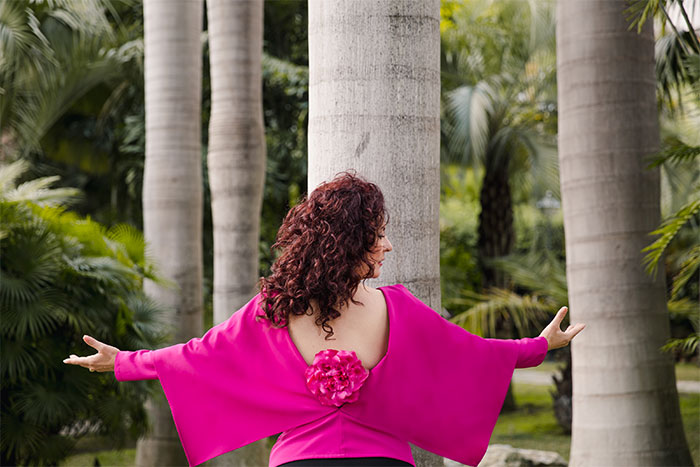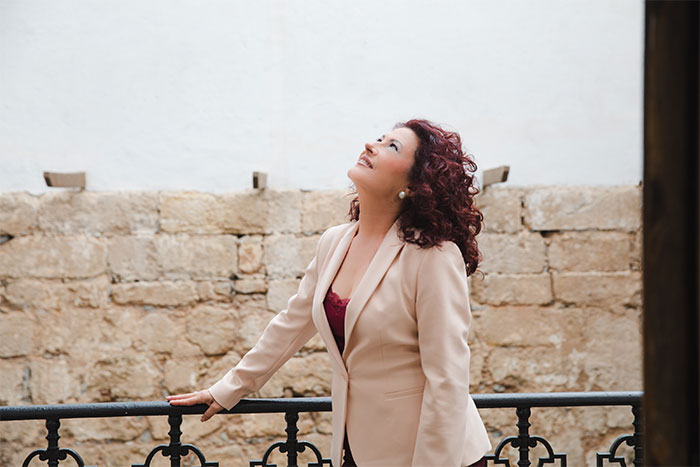 ---