The Cante de las Minas kicks off with the keynote speech of actor Ginés García Galán and the gala of last year's winners
Actor Ginés García Millán, keynote speaker of the 57th edition of the Festival Internacional del Cante de las Minas, opened the night with a popular verse about the mines of La Unión.
August 4, 2017
Photos & video: Rafael Manjavacas
Twittear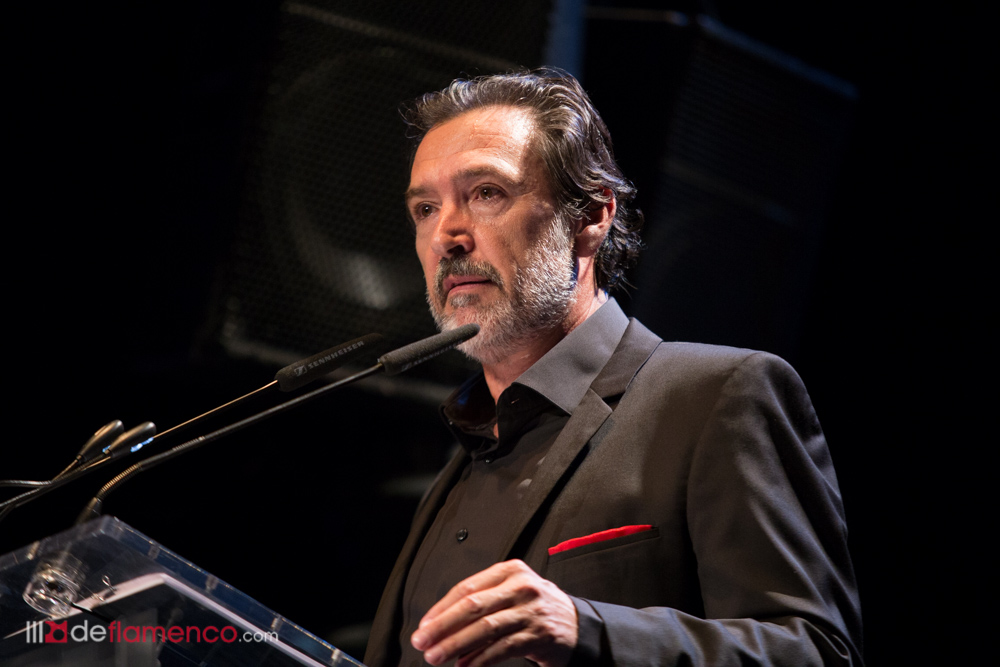 The actor from Puerto Lumbreras needed only a few seconds to win over the audience with his rotund voice reciting a poem of Miguel Hernández, a poet chosen by the actor, according to his own words, "because no one else sang to the pueblo and for the pueblo in such a pure, authentic way, true poetry, like true flamenco singing".

After the speech, Antonia Contreras, in a dark dress with polkadots, a red shawl over her shoulders and without guitar, sang trillas center-stage.

Contreras won last year's most coveted prize. The Málaga singer continued with toná, debla and soleá in a beginning that was both solemn and very flamenco.

Juan Ramón Caro on guitar, interpreted a solo of guajira the audience received with a grand ovation. Contreras closed her performance interpreting the minera with which she won the Lámpara Minera in the last edition.
Belén López, winner of the Desplante 2016, once again drew applause and cheering with the three pieces she interpreted. The Catalonian came on the stage of the Catedral del Cante dancing "Soleá pa mi Antonio", followed by alegrias and closing with the taranto that brought her the Desplante last year.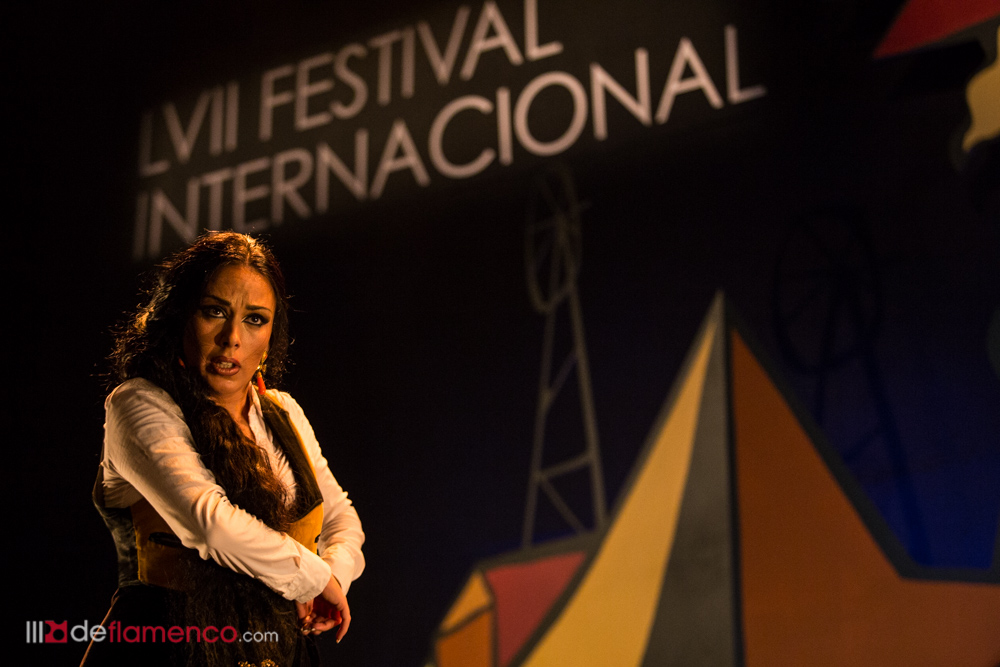 After the dancer, it was the turn of the winner of the Filón 2016, pianist Alfonso Aroca, who opened with his "Suite Flamenca", a taranta, fandango, cantinas, rondeña, soleá and bulería.

Thus was inaugurated the Cante de las Minas 2017, which continues with today's gala flamenco show with Lola Montoya and Rocío Márquez.
Videos:
Fotografías: