Text: Silvia Cruz Lapeña
Photos: Jean Louis Duzert
The day devoted to Extremaduran flamenco kicked off with a well-attended and interesting talk on tangos and jaleos, but fell apart in the evening with a disappointing show.
If anyone yesterday in Nimes represented the river Guadiana, with fresh water joining Extremadura and Portugal, it was guitarist Miguel Vargas.  This was the day devoted to the flamenco of Extremadura, a region which, since six years ago, has had a place in the French festival.  In the morning, there was a short educational chat by the guitarist who demonstrated the rhythm and history of the tangos and jaleos from his part of the world: "the identity" as he himself called it, which he absorbed learning from Portuguese gypsies and those of Mérida.
His lecture-demo is an example that shows it doesn't take much to convince an audience: a clear message, an evocative sound and the company of people who best represent your case.  It was the singing of Alejandro Vega and La Kaita that helped the maestro teach the rest of us the difference between bulería por soleá, bulerías and jaleo.
He did this projecting images of his people, fragments of Tony Gatlif's film Latcho Drom and relating biographical notes about Tía Ana and Tía Tijeras. "This comes from a group of four or five gypsy women in Extremadura who played the guitar very well: they didn't have much technique, but they gave the music its personality".
Guadiana, unrecognizable
The evening devoted to Extremadura didn't come off so well.  And that was with up to eight musicians on the stage of the Bernadette Lafont Theater to deliver the flamenco of their geographical area.  They began all together with tangos, and if the sweetest moment was the tender slightly hoarse voice of Alejandro Vega, the most applauded was Peregrino who danced to the singing of La Kaíta.  This man, because of his age and what he represents, is moving and admirable.  No one doubts this, and for him, who has already made his career, it's enough, but it didn't live up to a show organized to exhibit the flamenco of Extremadura.
The most luminous sound came from the guitar of Miguel Vargas, who acted as guide and played with a kind of sweetness and holding-back that ended up being the best thing of the night.  Because the main dish was to be Guadiana, who sang more than anyone else, but was not recognizable at any moment.  He didn't pull off the soleá, nor the mineras, nor bulerías, and making things worse, Enrique "El Extremeño" wasn't in form either.
El Extremeño, the preferred singer of so many dancers, interpreted a round of forms a capella, and then kicked off the fiesta with bulerías, with the clear intention of perking things up, but he had a hard time reaching the high notes.  La Kaíta was all fire and brimstone and gypsiness, but she wasn't as good as usual, perhaps having been infected or affected by the overall discontent.
Missed opportunity
The presence of Extremadura in an international festival such as that of Nimes, is good news, because flamenco fans and programmers don't often remember it exists, and that it has some characteristics of its own that are good to know.  But the Extremadura government who patronize the event, ought to consider what kind of show they want to go to a festival such as this one, because on the way out, not only the press, but also part of the audience agreed that the opportunity for a showcase had been lost.
Today there will be some in black and white who'll report something very different, but which was very obvious, that the show came up short, and aside from a brief moment of Vega's, and a few sparks of Kaíta, the only coherent and noteworthy element was Vargas…what hands and what an ear!, and you had only to see his face to know he wasn't happy either.
Photos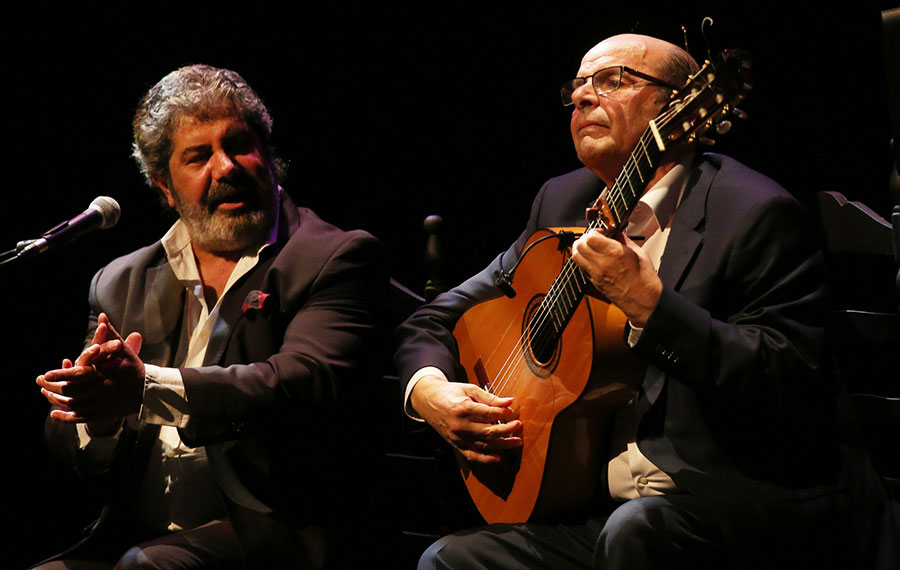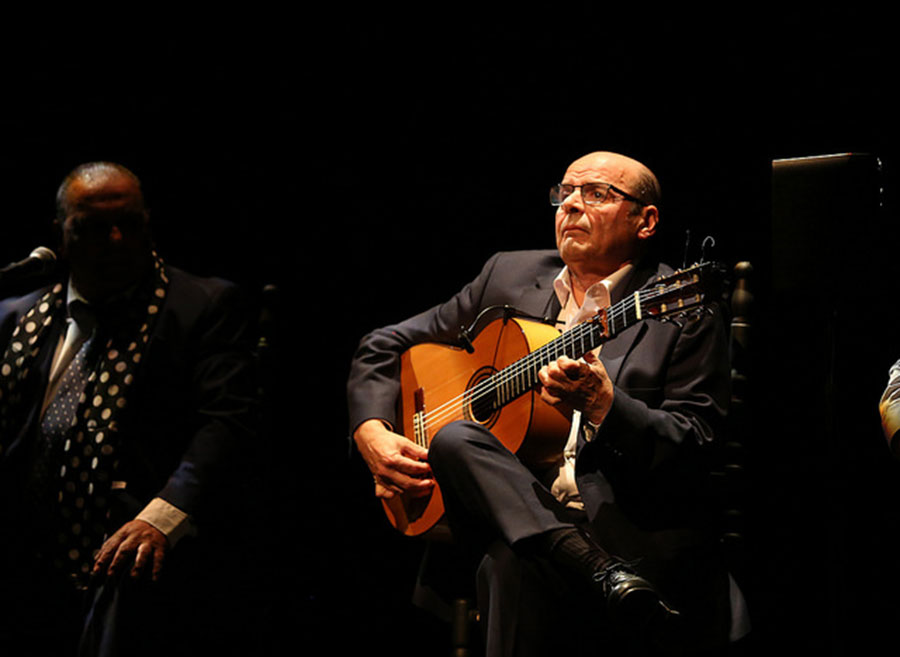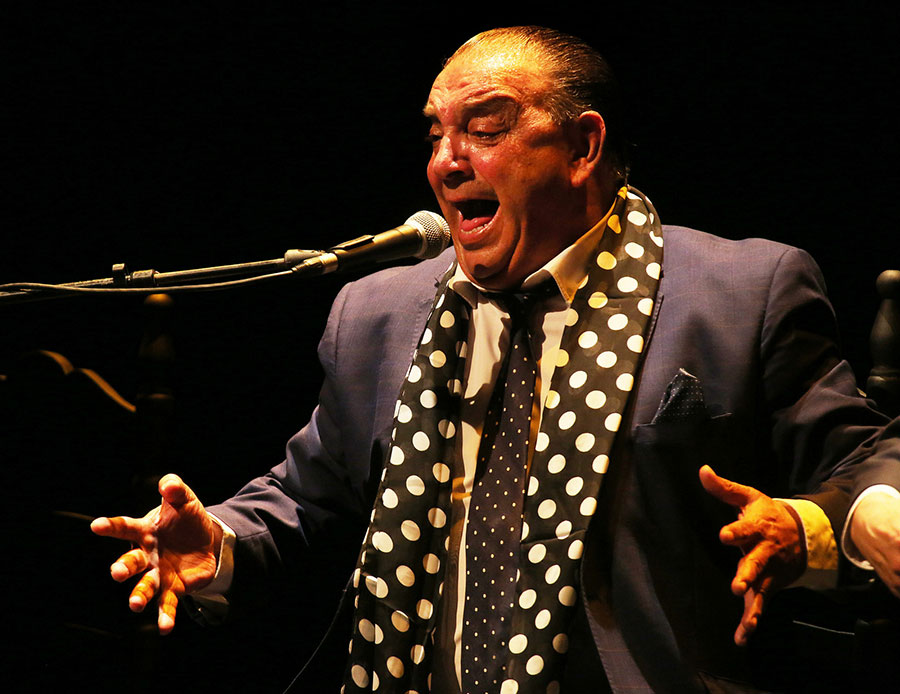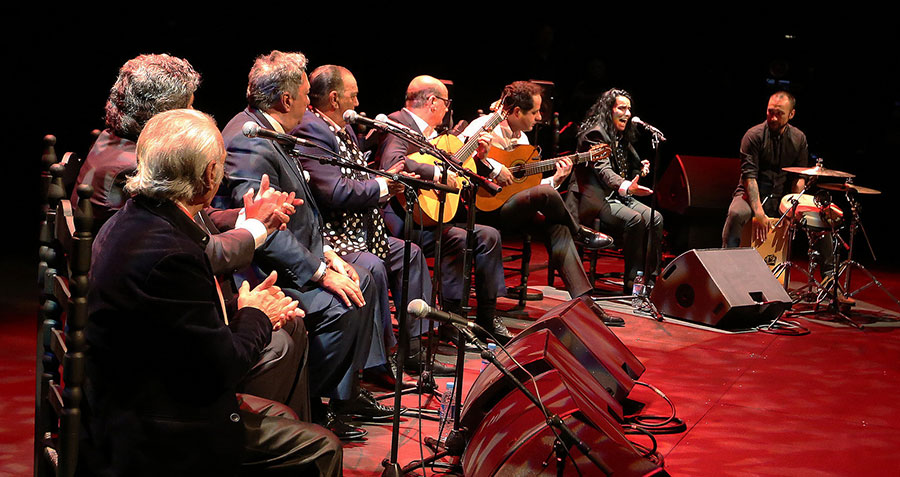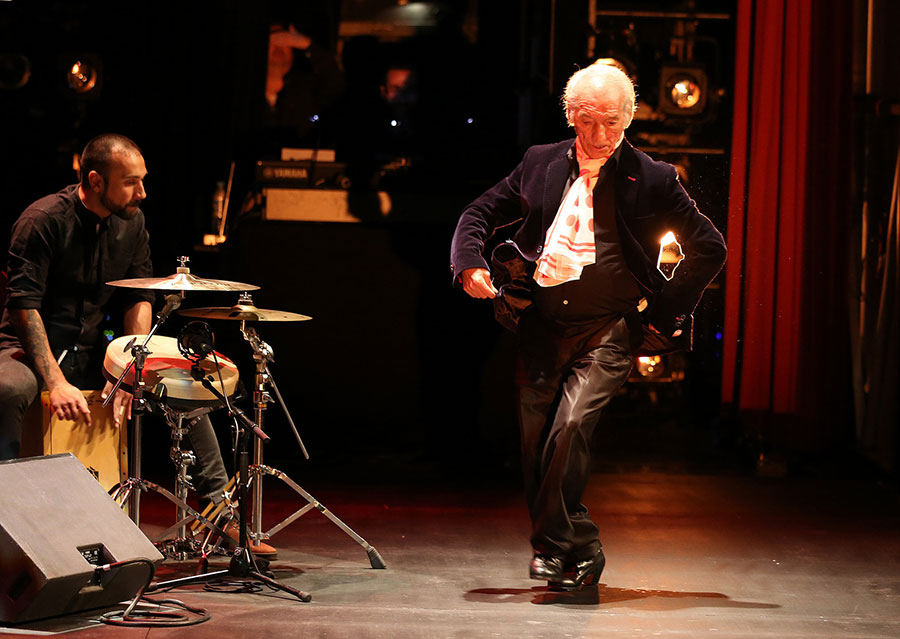 ---