Text & photos: Estela Zatania
Thursday, August 4th, 2016. 1030pm. Baluarte de la Candelaria, Cádiz
Recipe for summer:  shrimp fritters and flamenco
Cante: David Palomar, Samuel Serrano, Melchora Ortega, Regina de Huelva. Guitar: Pascual de Lorca, Rafael Rodríguez «Cabeza», Paco Cortés, Paco León. Dance: Titi Flores and his group.  Palmas: Roberto Jaén, Tate Núñez, David Peña, Manuel Vinaza.
Thursday evening, August 4th, marked the midpoint in the Cádiz summer flamenco series, now in its 34th year.  The Jueves Flamencos, organized by the Enrique el Mellizo flamenco association, attracts flamenco fans thanks to its lovely seaside venue, the gastronomy and, needless to say, the assortment of artists who appear year after year.
Melchora Ortega opened the evening with words for José Menese  who passed away just days ago, before offering her temperamental singing with Jerez flair, and her barefoot dancing, a portrait of flamenconess.  She was accompanied by guitarist Pascual de Lorca, always a guarantee of good taste and knowledge.
Huelva singer Regina changed the chip with her sweet delivery of milonga and granaína, in addition to soleá por bulería and fandangos from her home turf which she dedicated to the memory of singers Lebrijano and José Menese, as well as Onofre López, a great defender of Huelva flamenco.  It was a treat to see Granada guitarist Paco Cortés accompanying.
The dance part of the show was covered by Titi Flores from Arcos de la Frontera, and his group, who interpreted siguiriyas and alegrías.
After intermission, the second part was opened by young singer Samuel Serrano from Chipiona, and his promising guitarist Paco León.  It was an intravenous dose of the kind of flamenco singing that hurts good.  Samuel has managed to tone down a certain excess of energy he exhibited on this same stage the first time I saw him in 2011, and now his tortured delivery shows exquisite shading, with just the right touch of artistic madness.  Strong and solemn in soleá, substantial in fandangos, intense in siguiriyas.  The essence of classic singers, passed through a modern prism as his age requires.
David Palomar, so well-loved in Cádiz…and outside Cádiz too…ably filled out the evening.  Not even his electric-red patent leather shoes could upstage the singer's expansive personality.  Slow bulerías, in the nineteen-seventies style of Juan Villar and Luis de la Pica among others, and in the blink of a tirititrán, he served up Cádiz on a silver platter with alegrías and cantiñas.  In the siguiriyas, guitarist Rafael Rodríguez «Cabeza» did his own take on classic guitar variations, and just when you thought it couldn't get any better, everything came together with a tanguillo medley inspired in Chano Lobato, sips of local wine, shrimp fritters and David's delightful dancing.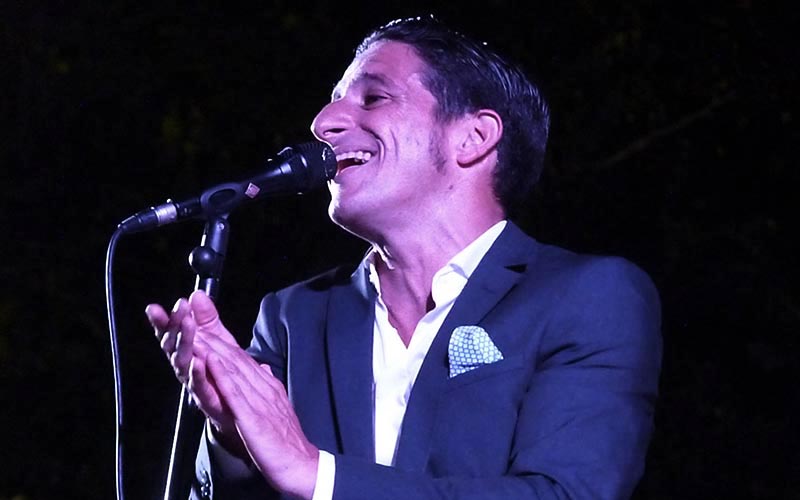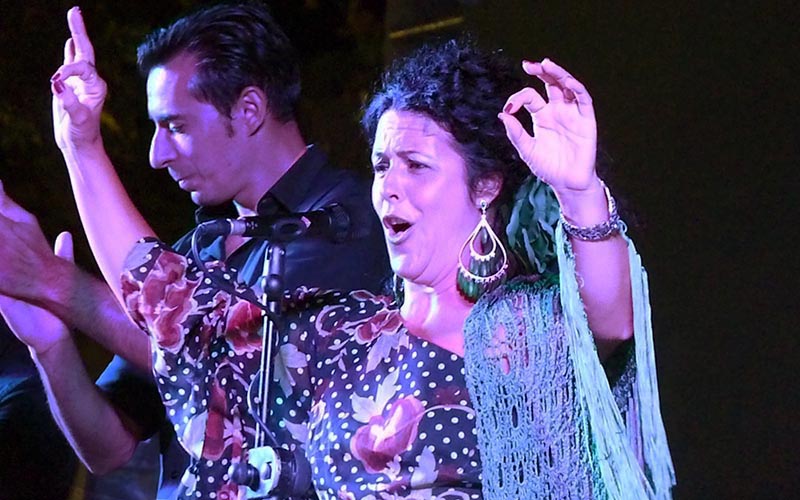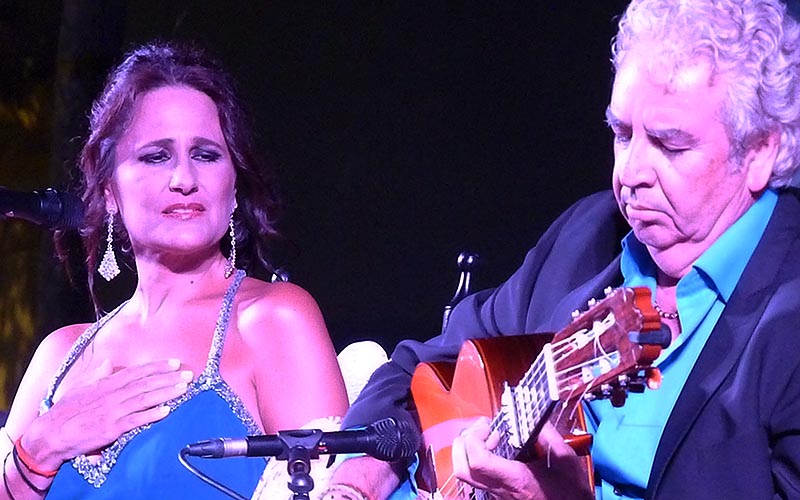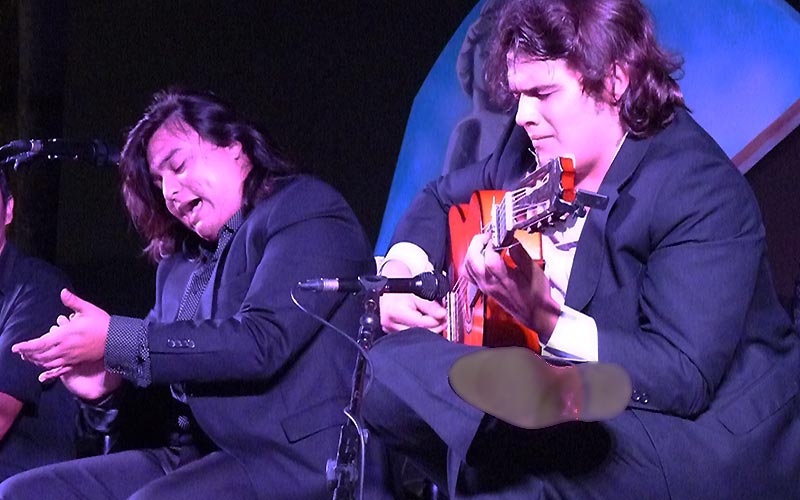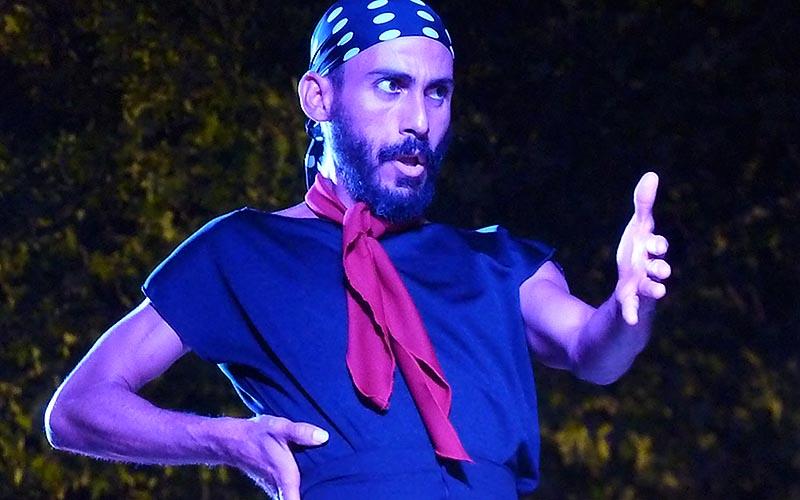 ---