Text: Silvia Cruz Lapeña
Photos & videos: Rafael Manjavacas
La Cuarta Dimension: Gerardo Núñez & Diego del Morao & Dani de Morón.
EnCante a Dos: Montse Cortés & Yasmin Levy. Guest artists: Nino de los Reyes, Carlos Chamorro
Two women and three tender tigers
The formula for the double concert at the Teatro Español was not the best of Suma Flamenca 2014.  We'd already seen how it went the day Diego Carrasco presented his Hippytano in Madrid, and was followed by El Mistela with his show Bailando la Vida.  Many people saw Diego and then left.  And although both were good, there was no common thread or justification to place both shows together on the same stage on the same night.
History repeated itself on Sunday June 29th, when the bill was shared by "EnCante a Dos", of Montse Cortés with Yasmín Levy, and "La Cuarta Dimensión", a tribute to Paco de Lucía by three electrifying guitarists, Gerardo Núñez, Diego del Morao and Dani de Morón.
The first part had the guarantee of two lovely voices, two women happy to share the stage and their music, accompanied by two dancers, Nino de los Reyes and Carlos Chamorro, to complete a scene that aimed to establish a communication between Sephardic music and flamenco.  It's not that it didn't work, it's that it just didn't come together.  Perhaps it was too short to be understood, perhaps original music was needed instead of depending on existing repertoire to make the audience believe they were seeing something new.  And yet, the result was nice.  And the Gelem, Gelem that Montse and Yasmín sang at the end was well worth the effort.
Different means, same cause

But the main dish was the one prepared by three tender tigers who came to pay tribute to Paco de Lucía at the Teatro Español.  Diego del Morao started, drawing cheers from two guitarists in the audience and one by his side, "we're nobody", one said to the other on hearing Diego play "El Pago de la Serrana", a fast siguiriya from his record Orate.  To pay tribute to his father, whom was also remembered by Núñez in the end, Diego finished with some bulerías "made in Moraíto" with which he took the audience to the edge of madness before making way for the next one.
Dani de Morón is headed for great things.  You can tell by his special ways, in how he takes on each note.  The audience didn't give him such a warm reception as they gave Diego, but when he finished, he was just another member of the family.  Dani seems to be a conscientious guitarist, sentimental but cerebral, who knows and practices that dry sound of Morón de la Frontera to which his creative instincts give a dose of moisture.  And since we're comparing, Morao was blood and the young man from Morón, nerves.  One was salt, and the other, earth.  Diego traveled through the notes and the frets, and Dani chewed each movement.  A soleá, a rondeña and some bulerías served to make the audience detect the future of Morón, a city in which they know something about guitar and where they have in Dani a sound for the long run.
Gerardo Núñez already had the audience in his pocket when he came on, but he didn't skimp on efforts to coddle that admiration.  Núñez is a virtuoso and he composes, you can detect his knowledge in everything he does.  He too opted for a rondeña and bulerías, and brought out his Trafalgar to get the audience onto their feet.  By this point in the show, the fever was total, a fever that helped to enlarge the presence of a tireless percussionist, Ángel Sánchez "Cepillo", and a bass-player who embraces his instrument and melts into it, Pablo Martín Caminero.  With both of them, the audience and the maestro had a fine time, dialoguing with a perfect rapport and great respect.
Dani and Diego came on again to wrap up the tribute, and to the compás of bulerías the three tender tigers prowled.  The maestro acted as a guide.  The guitarist from Morón and Morao took turns and complemented each other.  Diego felt competitive and the maestro smiled.  A tiger swaggererd, the other one crunched the notes and the elder one, wise and experienced, was the guardian of the tribute.  The encounter could not have been more perfect, their distinct lines all went in the same direction to honor the heights of the great Paco de Lucía.  And you can bet they achieved it.
---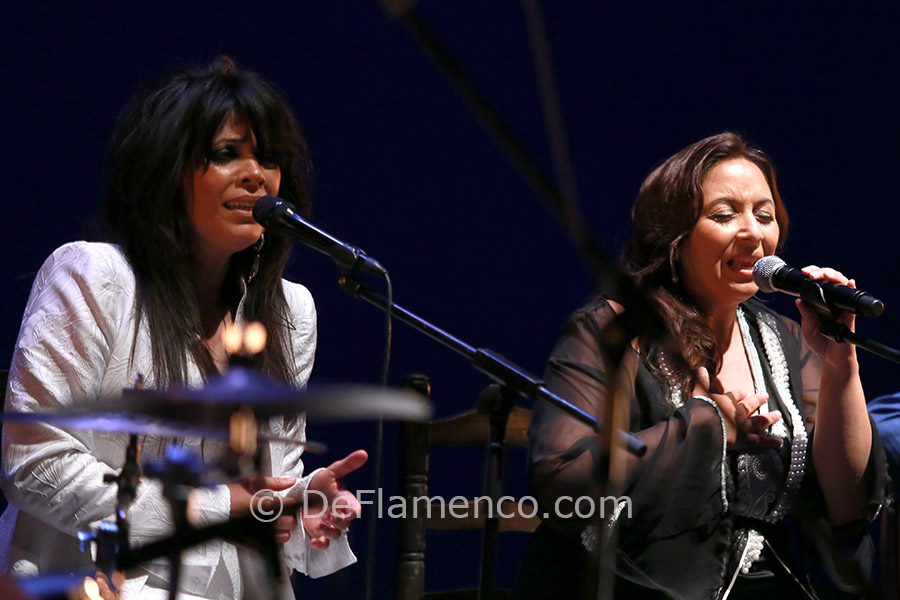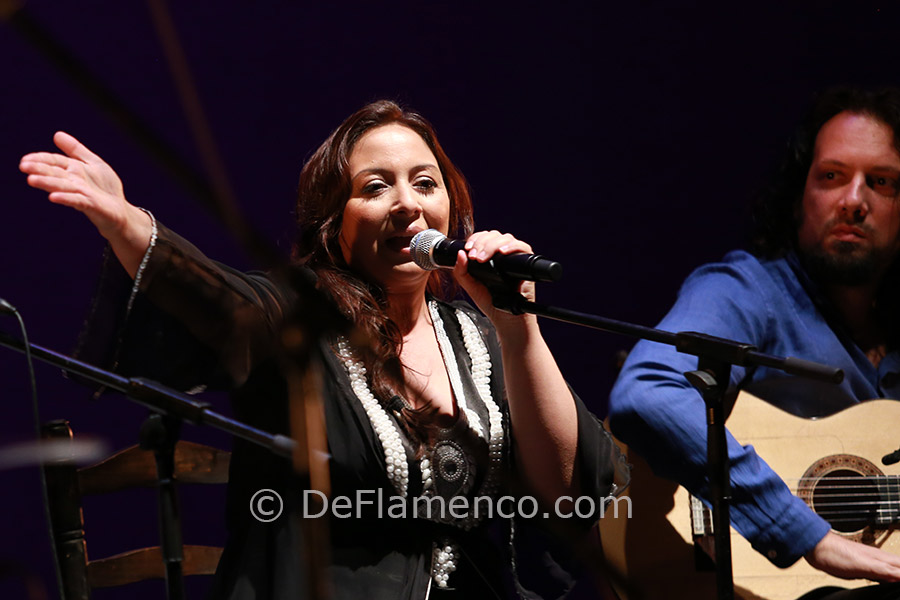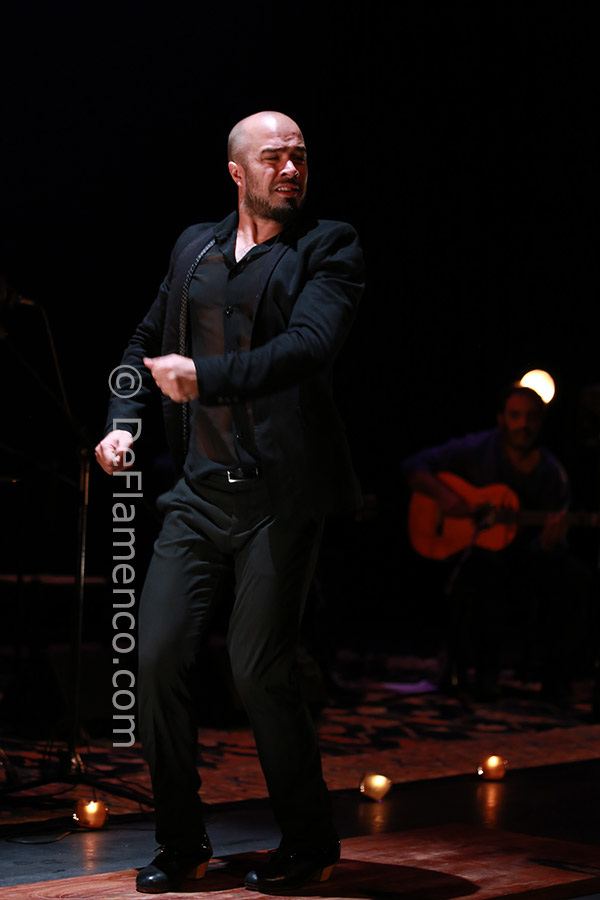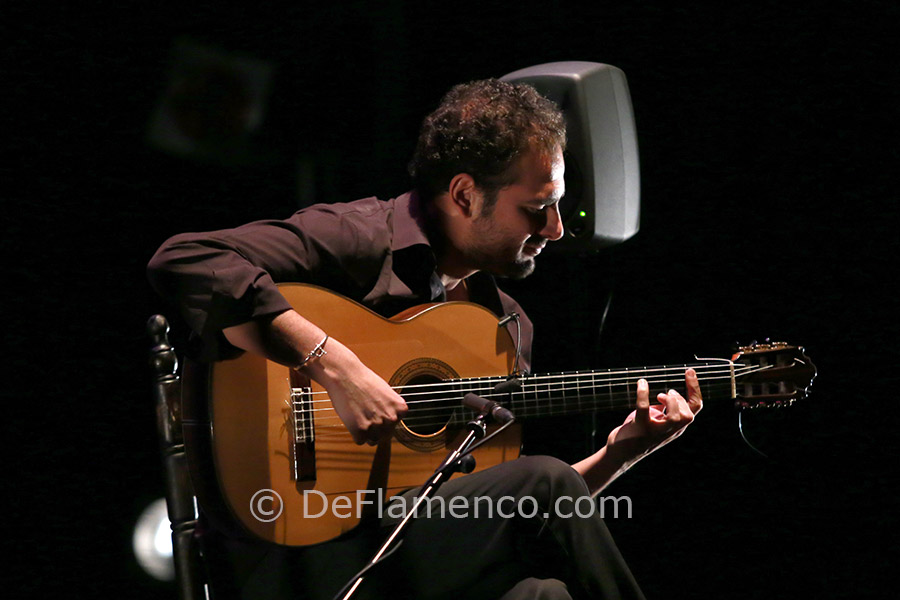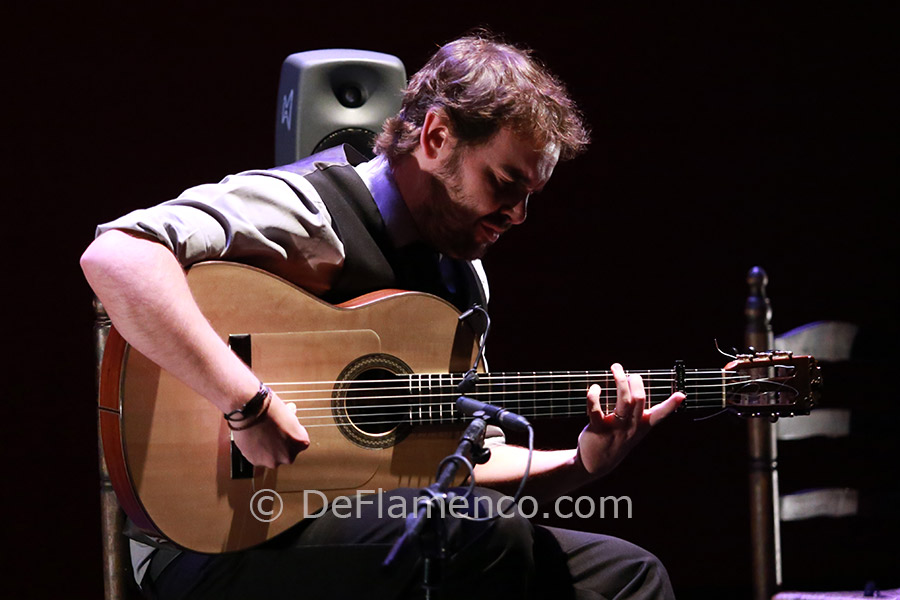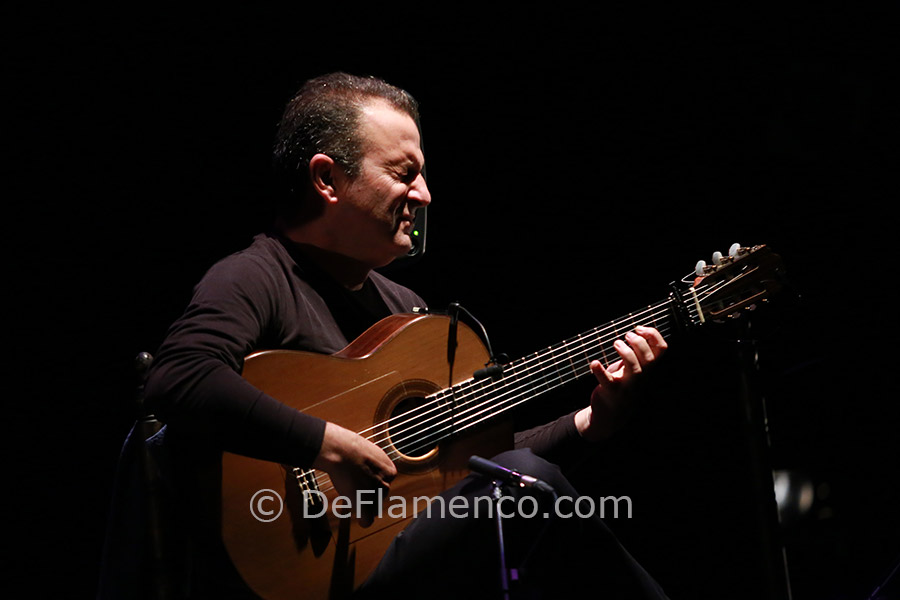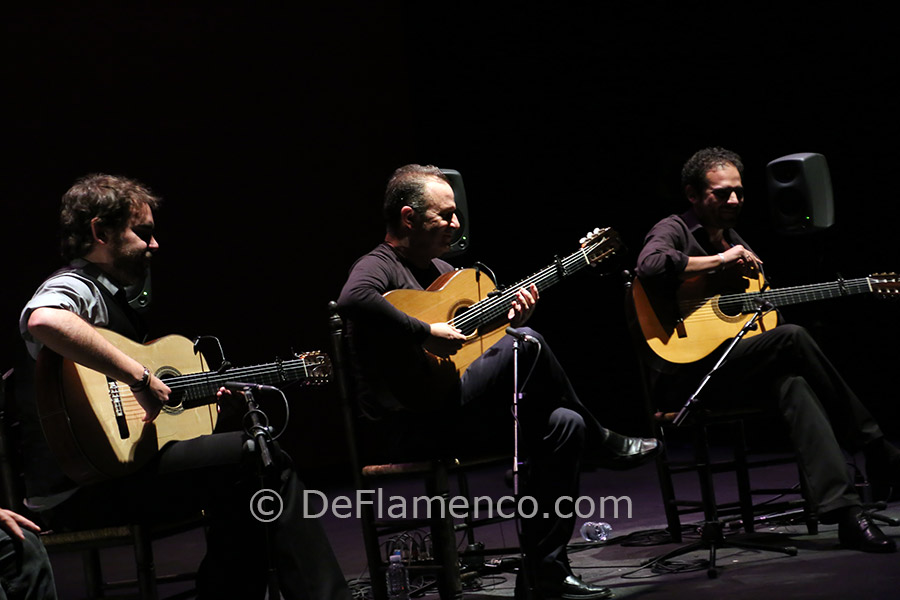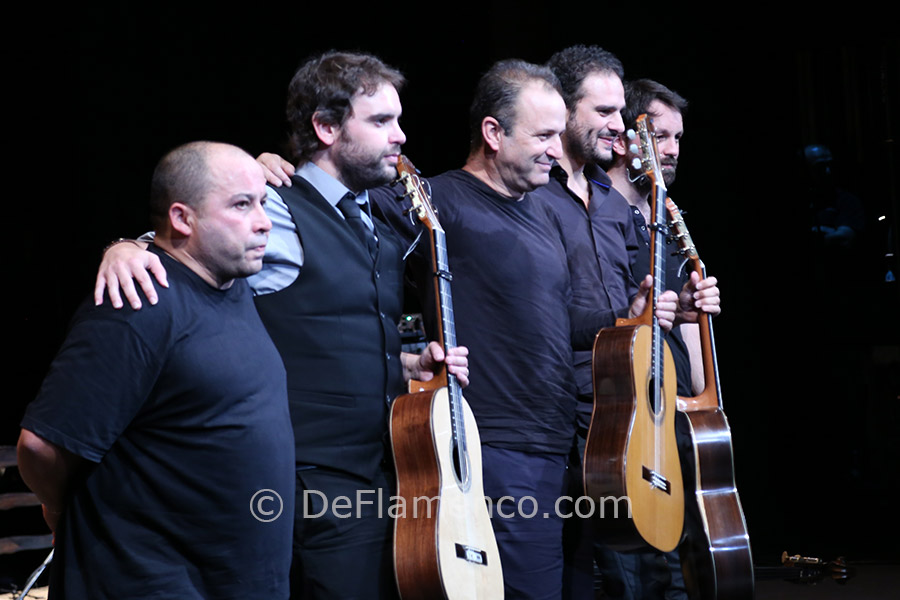 Montse Cortés & Yasmin Levy
Nino de los Reyes
Dani de Morón
Diego del Morao
Gerardo Núñez
Gerardo Núñez & Diego del Morao & Dani de Morón