Flamenco in the family highlights the Jerez identity
XXI FESTIVAL DE JEREZ
Antonio Malena "El Malena"
Wednesday, March 8th, 2017. 1900h. Sala Compañía, Jerez de la Frontera
March 9, 2017
Estela Zatania
Photos: Ana Palma
Twittear
Special 21 Festival de Jerez - All the information
In a 16-day program, with Spanish and flamenco dance shows of large and medium format, we're grateful for some more discreet presentations that return us to a less-studied, more spontaneous kind of flamenco; after all, that's what outsiders come to Jerez for, because the touring companies reach nearly the whole world all the same, this is a comment I hear again and again. And if it's artists from Jerez, the whole experience becomes a kind of antidote for the possible overload of contemporary or avant-garde projects many bring to the Festival, and helps maintain an equilibrium between a variety of perspectives.

The singing recital of Antonio Moreno Carrasco, "Antonio Malena" for the world of flamenco, was similar to the one he presented four years ago at this same intimate venue within the Festival de Jerez. "Similar", because Antonio is authentic, and he continues to be the same person who tirelessly defends the most classic sort of flamenco: tonás, siguiriya, nana and tangos, soleá , cantiñas del Pinini that attest to his family ties with Lebrija, bulerías…

The participation of family members set the overall tone. Elders who took part in Antonio Malena's last appearance at this venue, were sadly absent; on this occasion it was the singer's daughter, Saira, and her young daughter, Aymara, Antonio's granddaughter, whose voices represented the continuity of the tradition.

Special guest artists: María del Mar Moreno, Antonio's artistic partner, danced and recited with her accustomed energy, and Mateo Soleá sang, as always, as easily as he breathes. For María's dance, Antonio sang serranas with the traditional closing of María Borrico, adding his own personal style.

In the same line of relatives, Malena junior and Santiago Moreno, brother of María del Mar, ably provided the guitar accompaniment. Javier Peña and Alex Fernández were in charge of the palmas.

Antonio Malena, that child of barely eight years old who broke our hearts in small pieces with his siguiriyas in the famous documentary Rito y Geografía del Cante, continues to follow a line, we won't call it "pure", but rather natural, the way it was transmitted to him by his elders, and he transmits it now, without pretense, to his descendants and to all flamenco followers.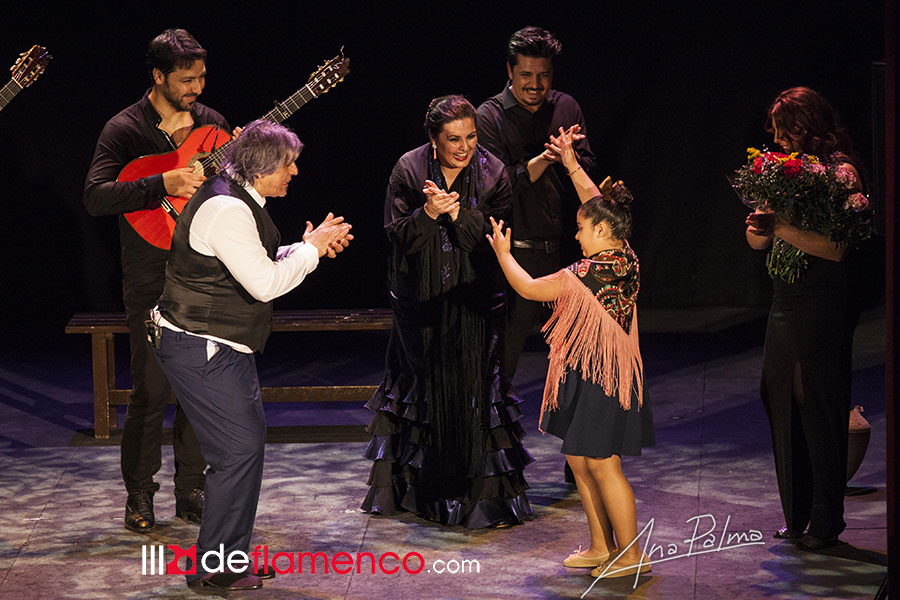 Photo gallery - Antonio Malena, by Ana Palma
Video: