Text: Silvia Cruz Lapeña
Photos: Rafael Manjavacas
David Lagos, Lámpara Minera; Barullo, Desplante; José Tomás Jiménez Villalta, Bordón Minero; Antonio Moreno, El Filón
Special l54th Festival Internacional del Cante de las Minas
Balsamic Triumph
David Lagos won the Lámpara Minera of the Festival de Cante de las Minas de La Unión.  That's the headline, the cold hard data with no embellishment.  But in no way does that reveal the intensity of the final lap of an event that awarded a Jerez singer capable of bringing together studies and flash, knowledge and a smile, and a gesture of extreme depth.  David showed everyone you have to be serious in La Unión but there's no need to melodramatic.  That seems to be his way of taking on life, and that's how he sees flamenco singing: the work of peeling away the layers, dissecting each verse and each note to get the most out of his specific aptitudes.

David managed to win over many who were skeptical, those who saw Sebastián Cruz as a more appropriate candidate for La Unión, but he won them over with siguiriyas, he gave everything he had in the mining cantes and burst the seams of the venue and of narrow minds when, with his alegrías, he demonstrated that a serious flamenco singer doesn't have to be boring or dull.  David interpreted each form, and has the faculties to do so because he knows how to put the right face and gesture for the needs of each one.  Singing is done with the whole body, not just the throat, just as you can't dance with just one leg.  And when Lago revs up his well-oiled machine, his head, heart, voice and entire body join forces.  And that was one of the things that put him head and shoulders above the competition, very competitive singers who exhibited impeccable technique and powerful voices, but also distanced their pulse from their throats.
It was surprising nevertheless, that Sebastián Cruz received no prize, being a regular at the festival, a good singer and very much admired in these parts.  Not even with the soleá was there any consolation, Miguel de la Tolea took the prize with a concentrated and brutal interpretation in which he pulled out all the gypsy there was in his voice, which is a great deal, and very strong.  A better showing was made by María José Pérez who managed to do very well with taranta and granaína with media granaína, executed with a wide range of shading and exquisite taste.
Dance, instrumentalist and guitar
In dance, two opposed styles came up against each other: the fury of the Farrucos as expressed by "Barullo", and the delicacy of Yolanda Osuna.  The jury opted for the intensity of the young man from Seville in taranto, and although he flubbed a couple of moves por siguiriya and he needs to learn to use the whole stage, he managed to work the accustomed magic demonstrating that this particular "Farruco" is capable of laying out another offshoot on the path from which he comes.
José Tomás Jiménez Villalta was the most solitary man of the night.  He was the only finalist in the category of guitar, and was up against himself and against the fear that the prize might go unawarded, as has occurred in recent editions of the festival.  The audience responded warmly and was with him every step of the way for his taranta, and when he ended his soleá por bulería, half the audience was standing to show their appreciation for his way of digging into the guitar, no pussy-footing around, all courage and heart-stopping speed.  He carried off the Bordón Minero.
Innovation came by way of the instrumentalists.  A marimba and a saxophone for taranta and soleá.  The hand percussion of a conscientious Antonio Moreno Sáenz won, accopanied by the voice of Juan José Amador in a lovely, well-planned collaboration.  However his rival caused quite a sensation.  Gautama del Campo demonstrated that the saxophone, more than scratch the surface, penetrates, and he managed to lend sensuality to a taranta made to seduce.
David the brave
But the star of the night was David Lagos who just a few months ago confessed in the social media his problem of stage fright before performing.
"You're staring into the face of the monster. And you ask yourself if you will truly be capable of looking him in the eye and realizing it's only clothing on hangers waiting to become people who feel, get bored or enjoy themselves, moving restlessly in their seats waiting to be discovered".
He discovered them last night and pulled away their masks, he put a smile on their faces, provoked tears and had them at his feet.  "Everything I have is yours", shouted one in the audience with a rough voice and standing up.  A hyperbolic phrase to show his thanks to the singer.  Because Lagos put all his cards on the table in La Unión: his experience, his name and his immediate future.  He competed with very young people who have nothing to lose yet, because the future is in their hands, and he came out on top.  He came up against a formidable rival and stood his ground.  But if David was up against a dark force it was society's custom, flamenco or otherwise, of rejecting true talent, sending it far away and feeding it with crumbs or denying it water. 
Last night David stood in front of a mirror he did not need to gaze into, and accepted the challenge.  His victory was his and all his, but when he raised up the Lámpara Minera, a collective feeling was activated, a kind of balsamic justice that left the impression that things, sometimes, even in this country or in a contest with so many problems as La Unión, can actually change for the better.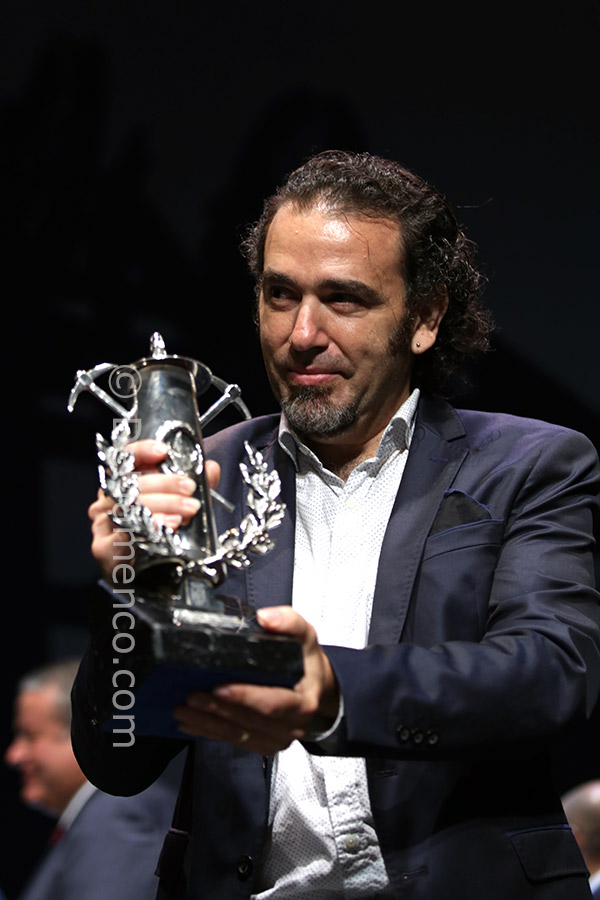 ---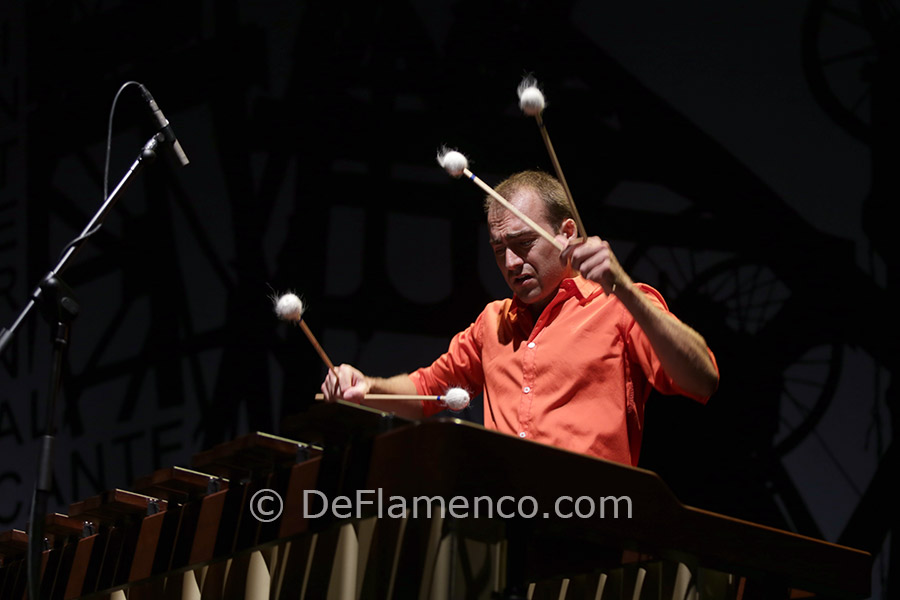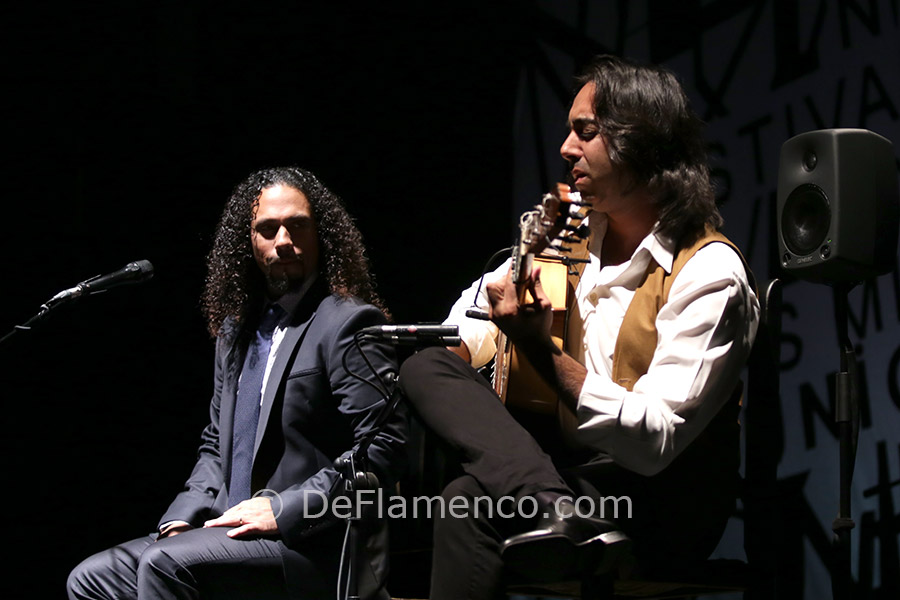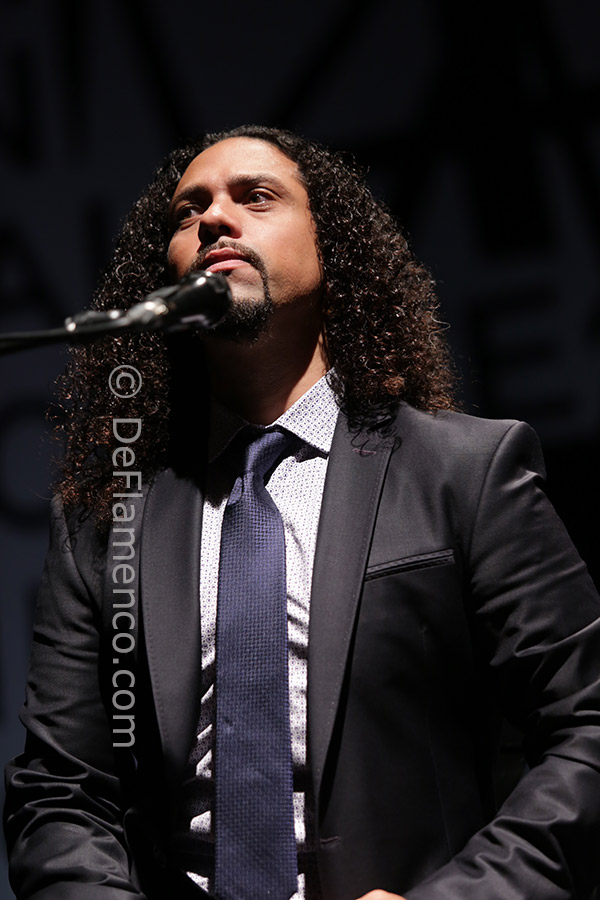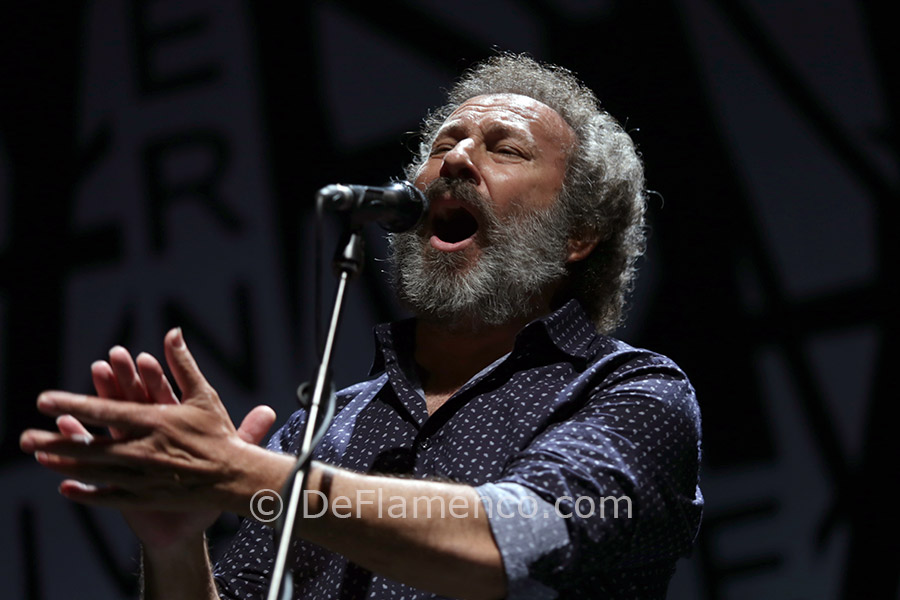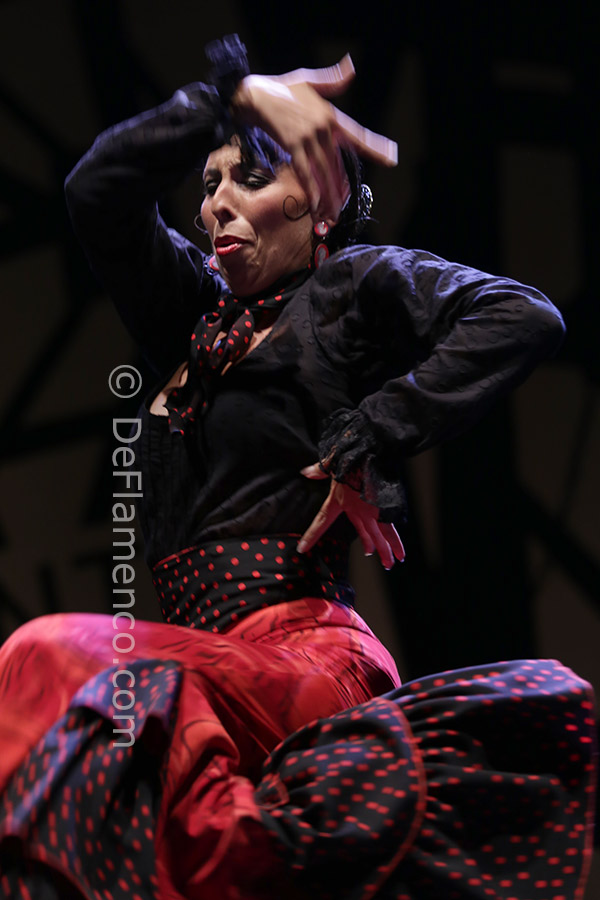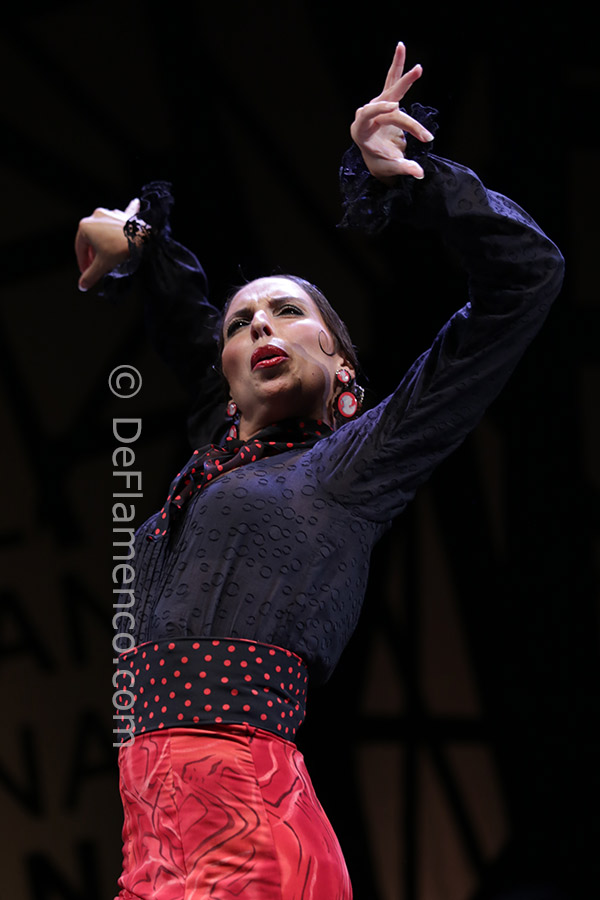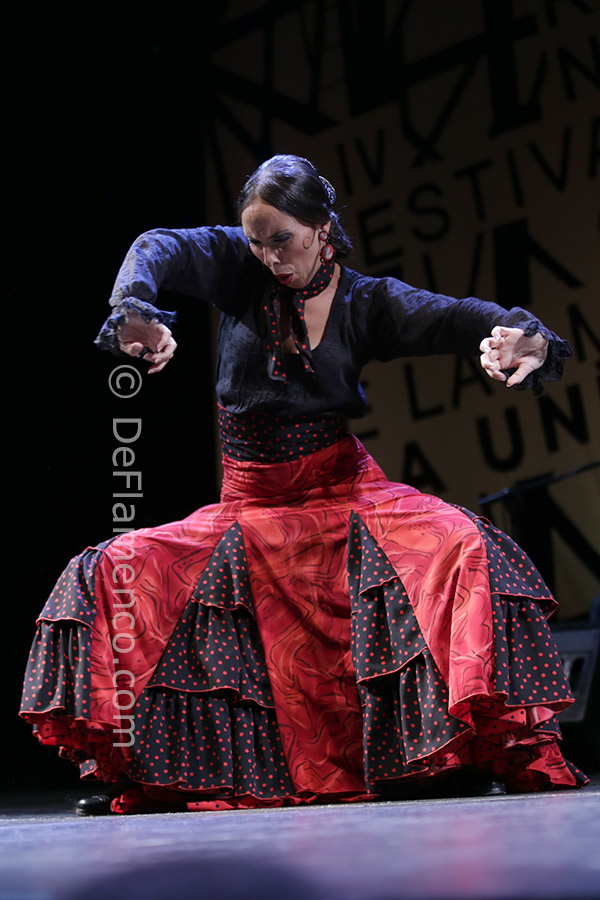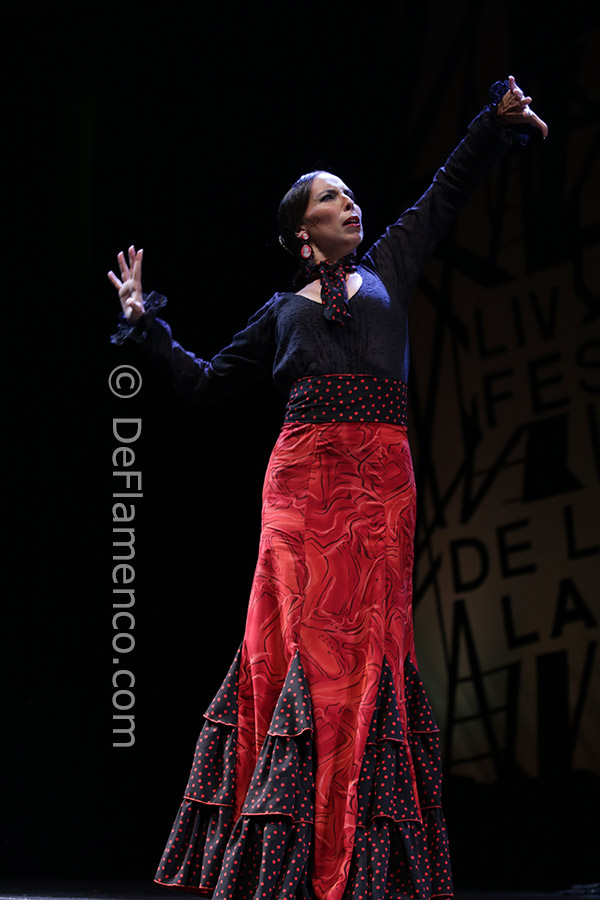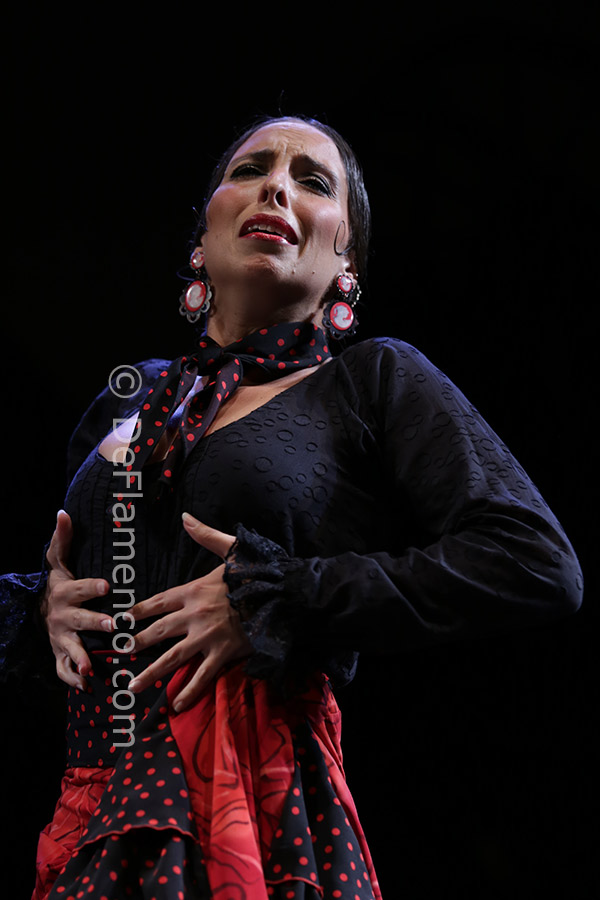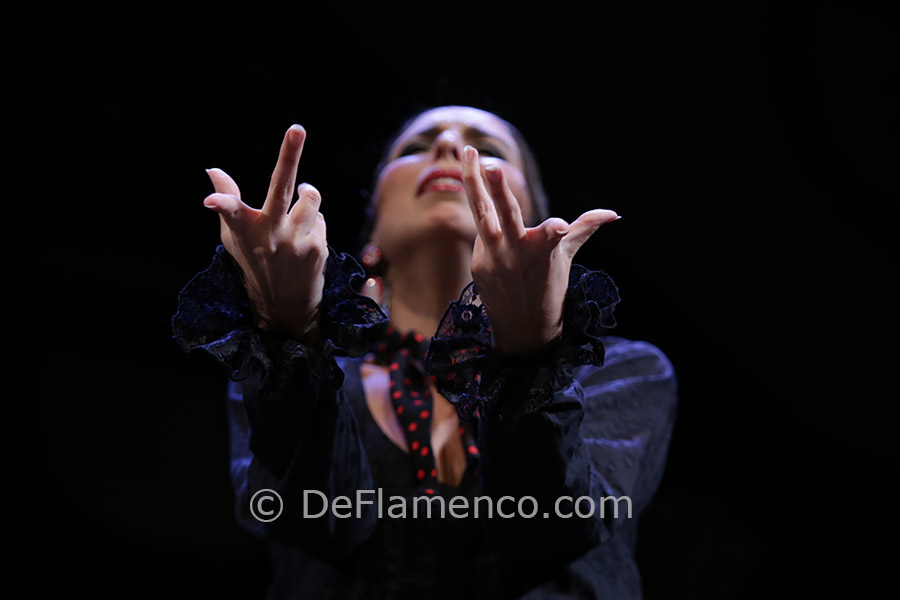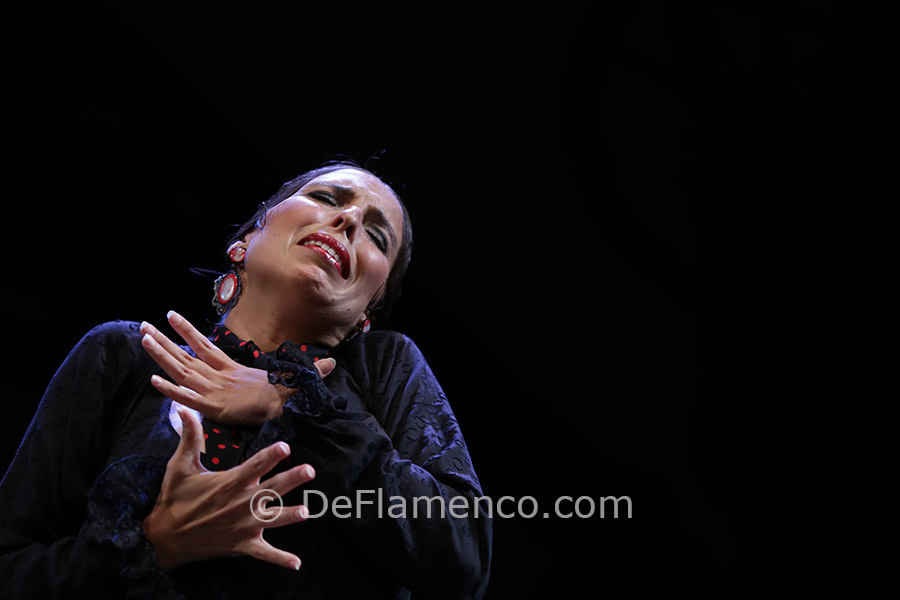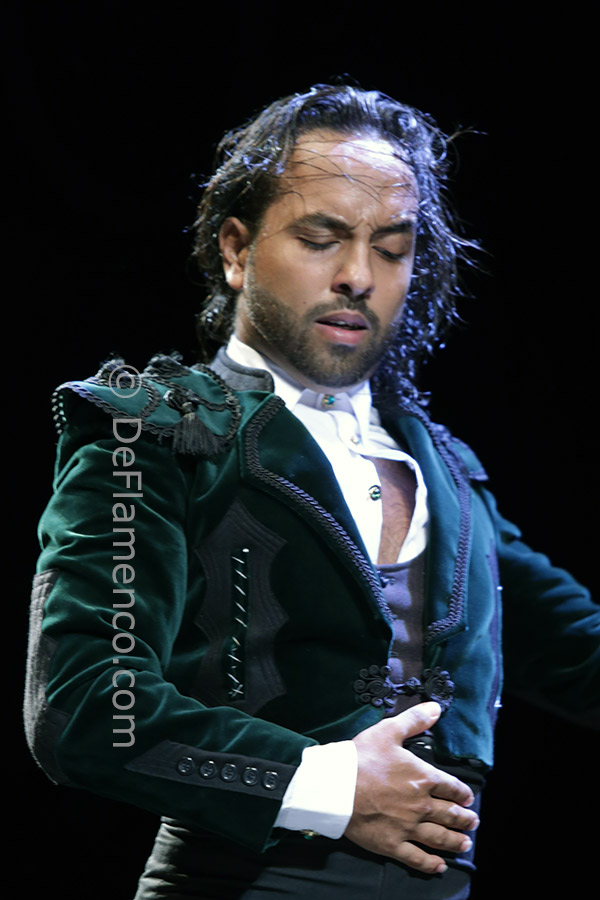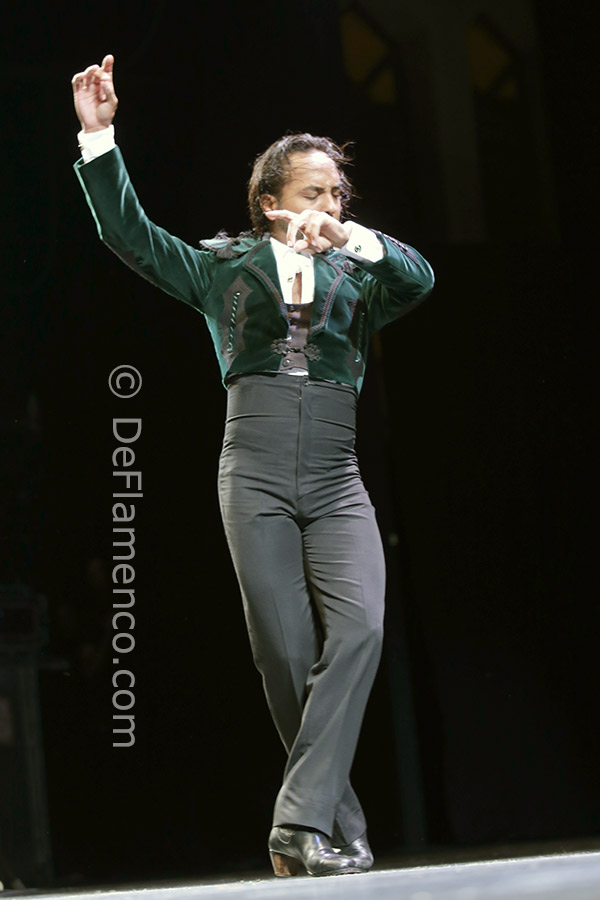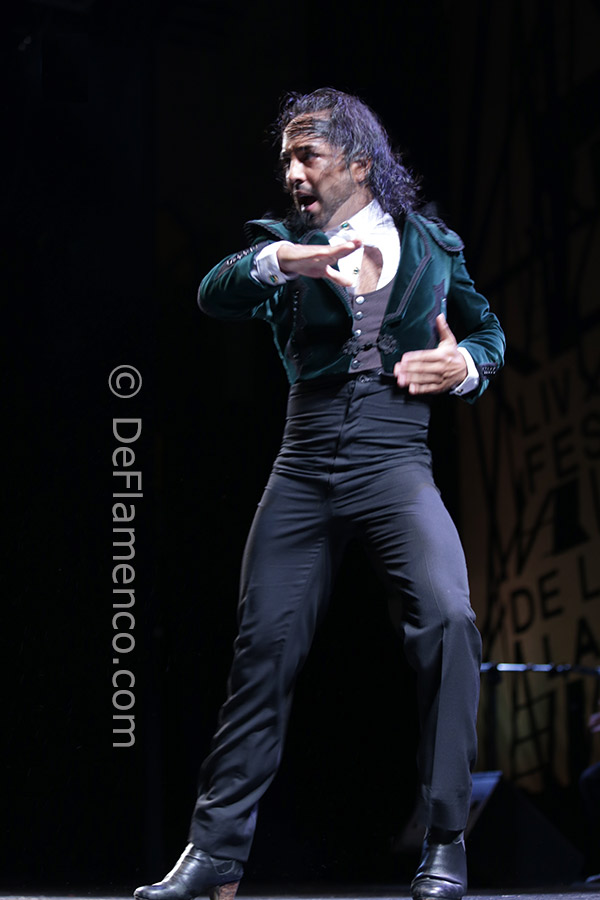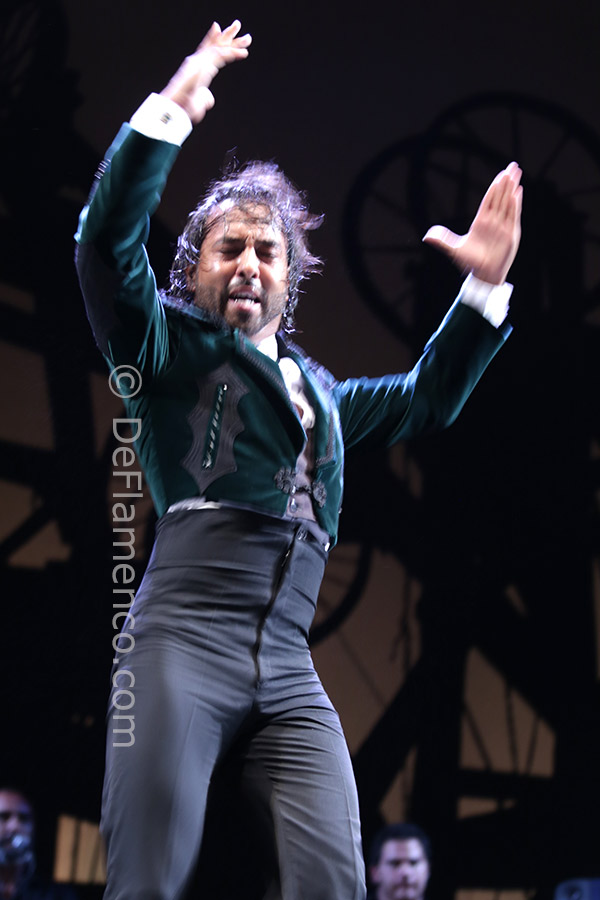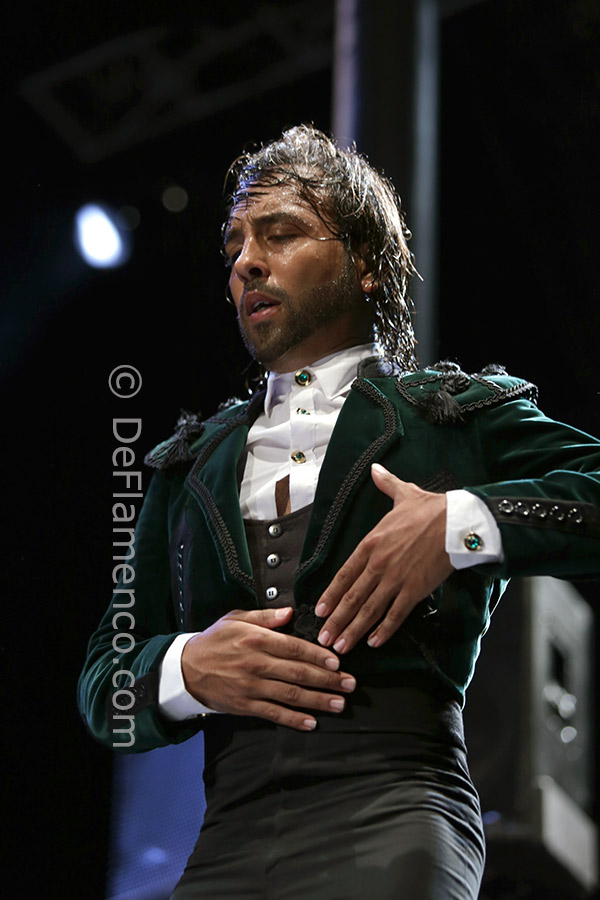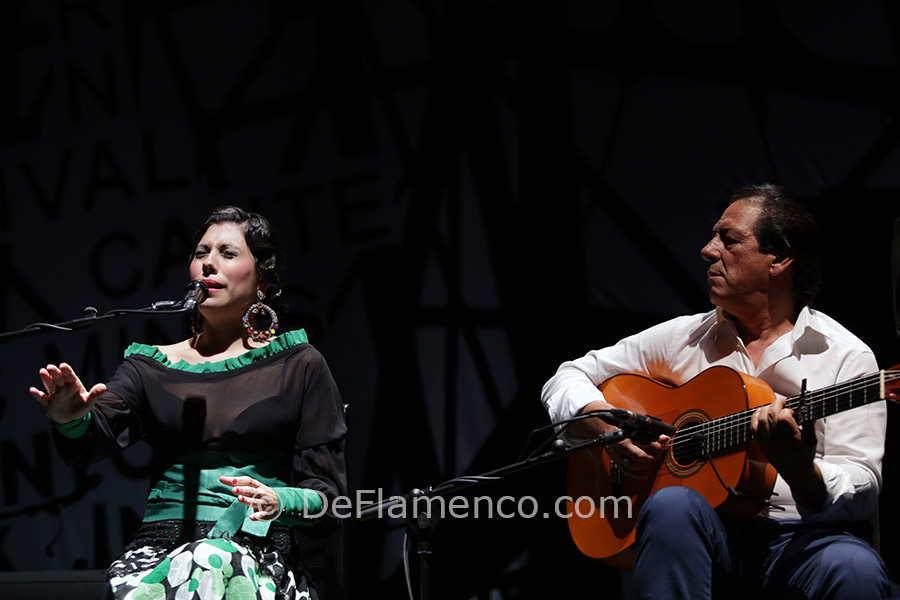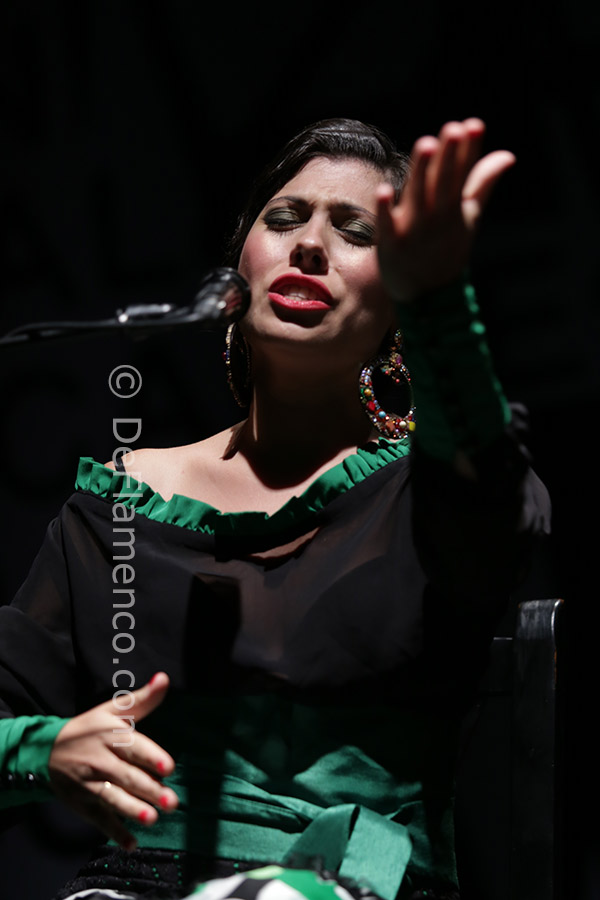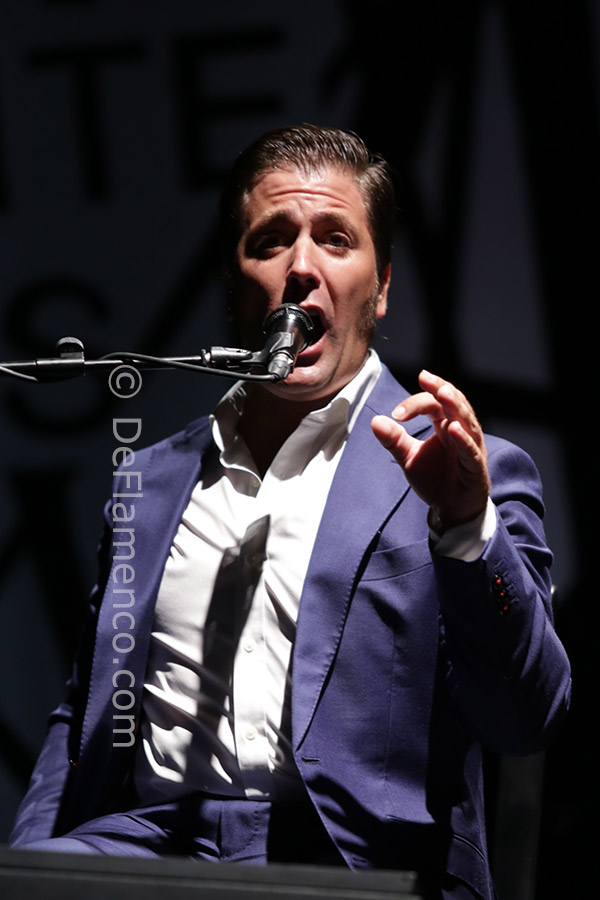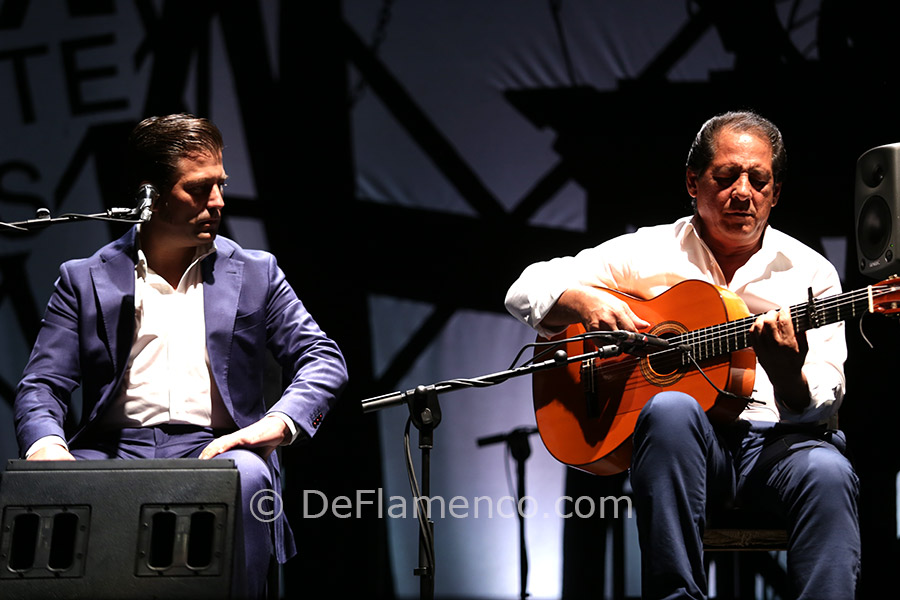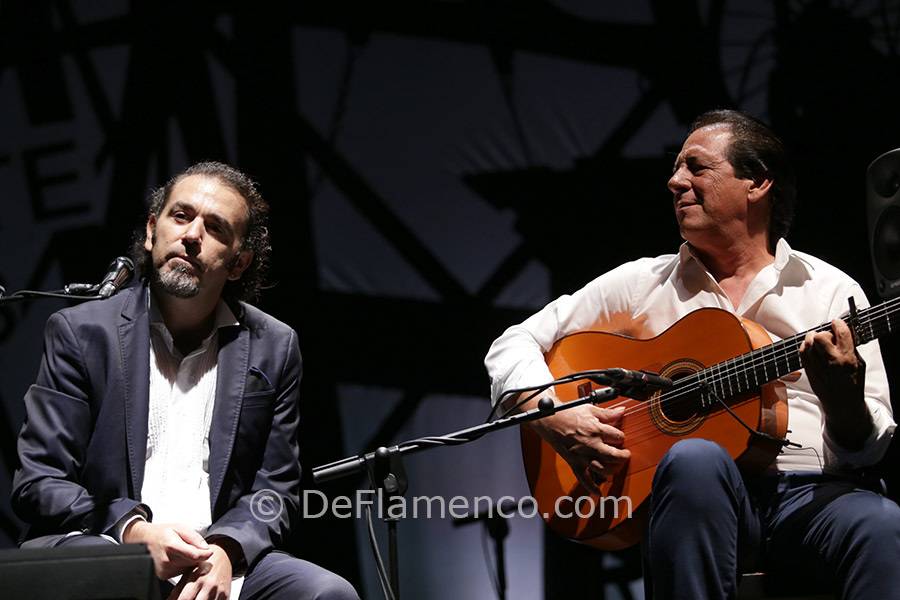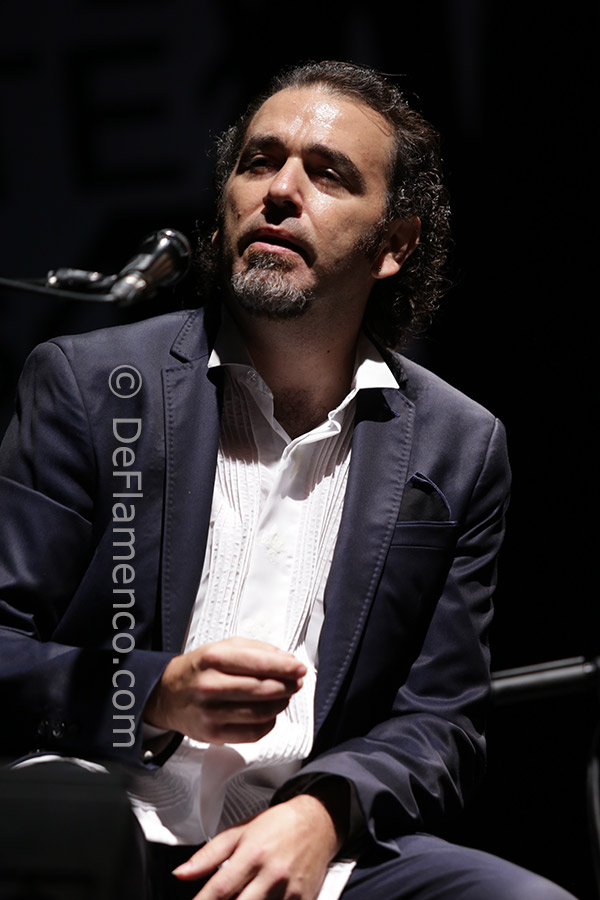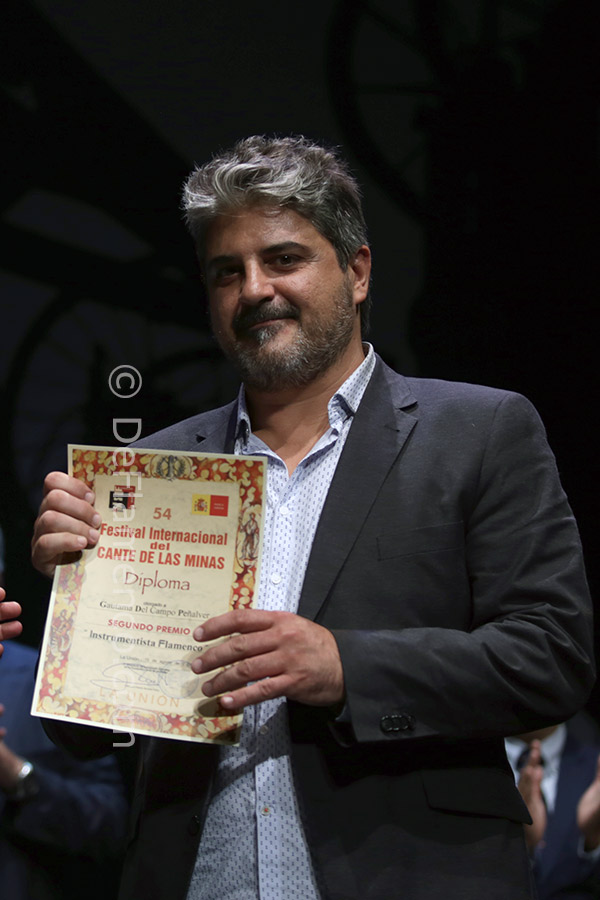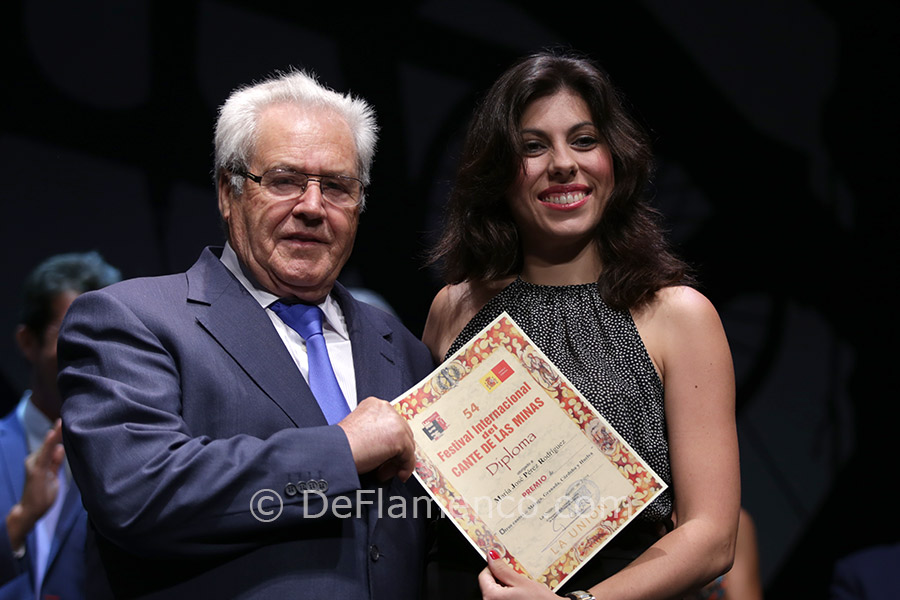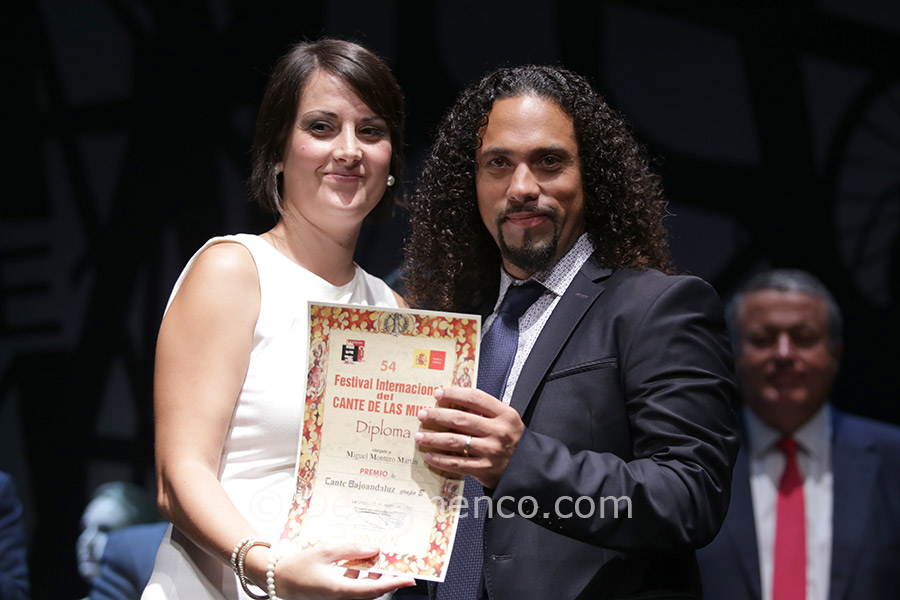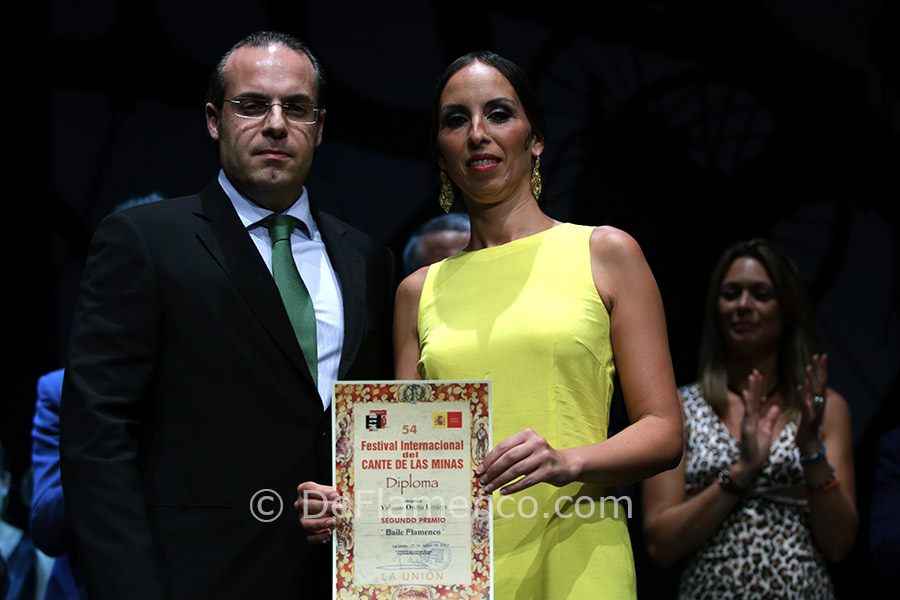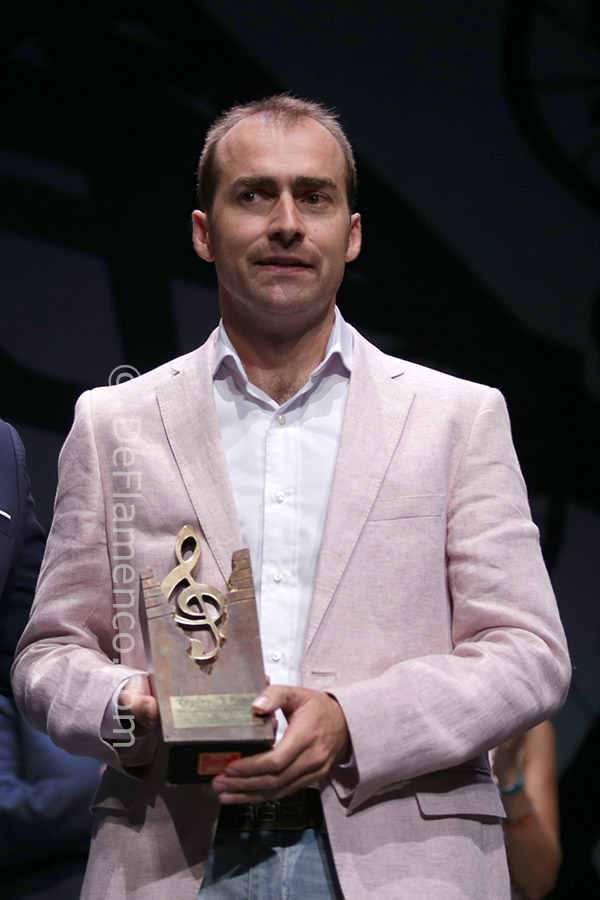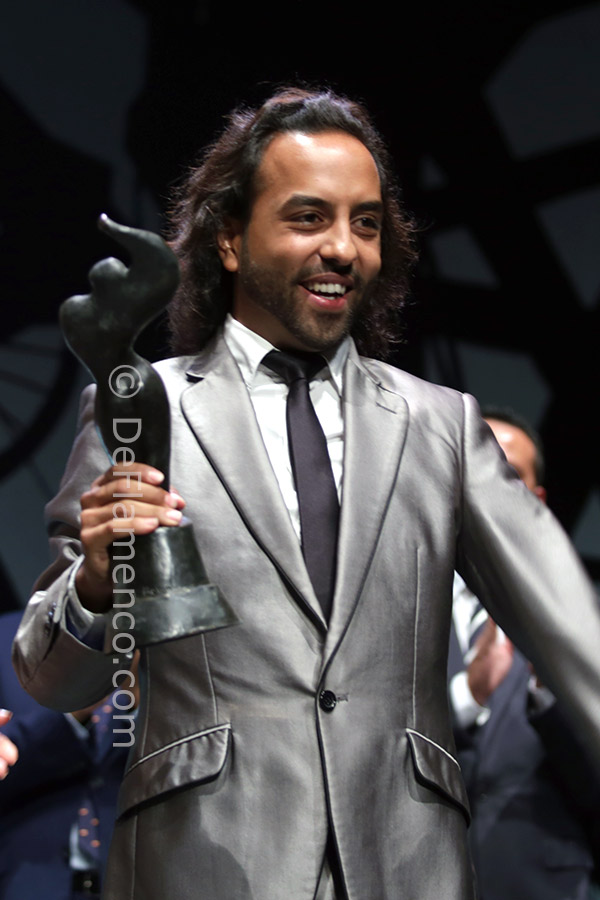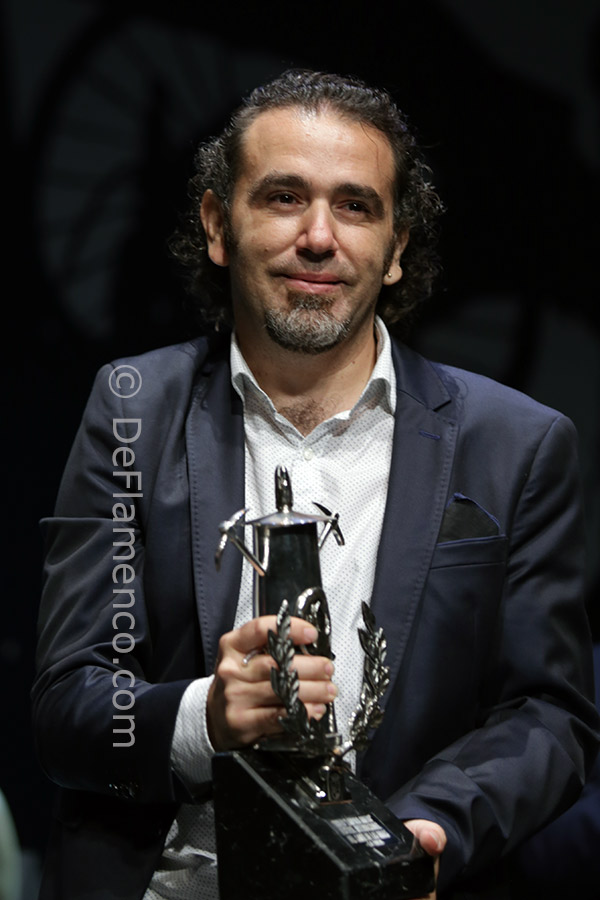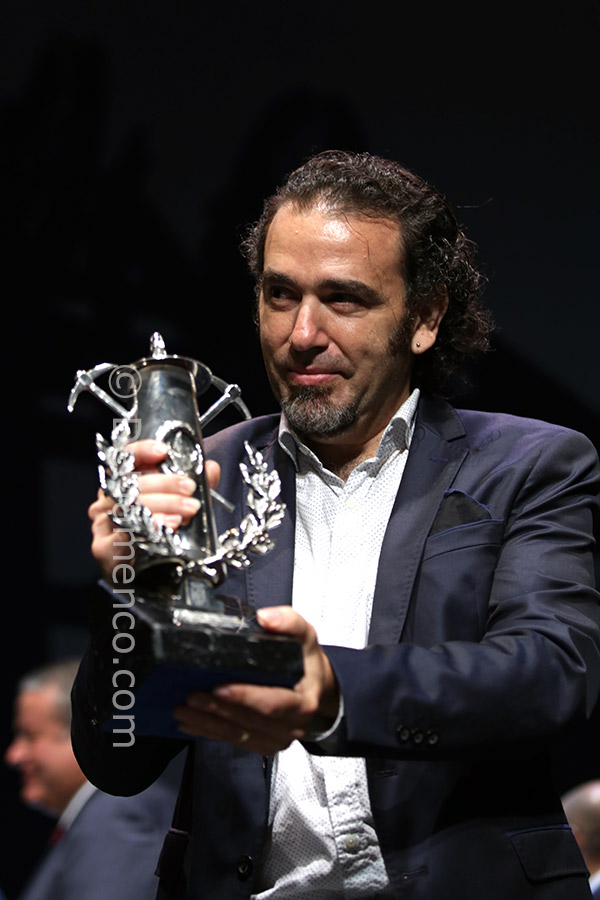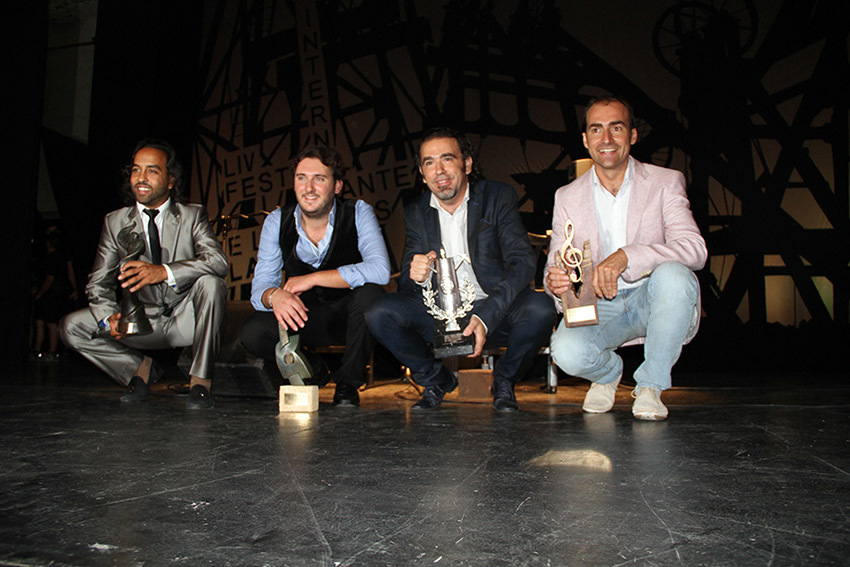 Yolanda Osuna
David Lagos – Lámpara Minera
Sebastián Cruz
Barullo – El Desplante
Antonio Moreno – Marimba
José Tomás Jiménez Villalta
Miguel de la Tolea
María José Pérez