Eva Yerbabuena opens the series of shows at the Festival de La Unión
Eva Yerbabuena starred on the first day of programmed festival shows the same day as receiving the Castillete de Oro. The prize "Catedral del Cante" was also presented to the United Kingdom.
August 7, 2013
Twittear
Eva Yerbabuena gives her heart and soul on the stage of the Catedral del Cante de La Unión
The old public market of La Unión was the venue for the presentation of the Premio Catedral del Cante to Great Britain, a prize collected by Giles Paxman, embassador to Spain, from Francisco Bernabé, mayor of La Unión and president of the Fundación Cante de las Minas.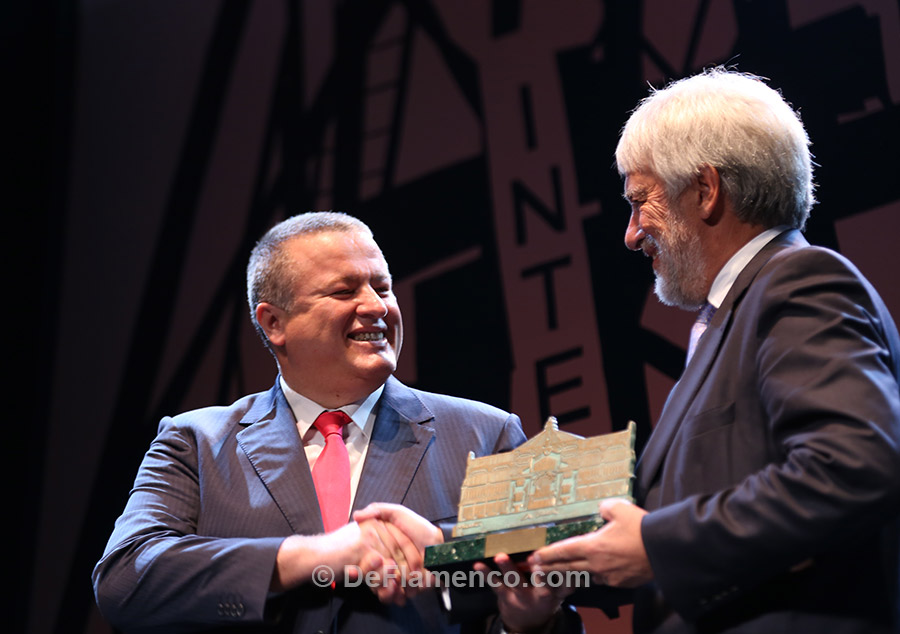 The award, given to countries considered important in the development and evolution of the art of flamenco, went to a country which, according to the mayor, "loves and admires this artistic expression. This edition thus acknowledges the importance of the British contribution in the internationalization of the festival coinciding with the tenth anniversary of Sadler's Wells' festival which has become an important date on the flamenco calendar".

After the presentation of the Premio Catedral del Cante prize, Eva Yerbabuena began her journey to the origins of flamenco.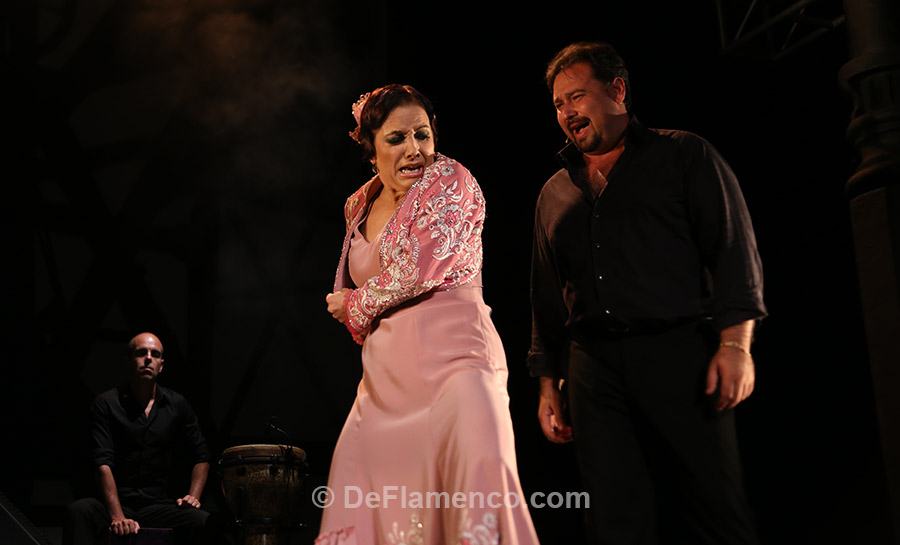 First siguiriyas, then caña by the corps de ballet, Paco Jarana played a soleá which was followed by an innovative taranto dance with a personal approach to technique. The group then returned with a surprising "romance" dance, and singers José Valencia and Enrique Extremeño interpreted bulerías with dance bits. Eva came back on-stage to delight the audience with her soleá which finished off with a verse of "Compromiso" of Rocío Jurado.

Eva was well-supported by her group with dancers Eduardo Guerrero, Mercedes de Córdoba and Moisés Navarro, guitarist Paco Jarana, singers José Valencia, Enrique el Extremeño and Jeromo Segura and percussionist Raúl Domínguez Botella.

Yerbabuena ended with her always awaited soleá which got the entire audience to their feet. She showed strength on stage, and communicated the essence of her artful dancing which impregnated the Cathedral del Cante.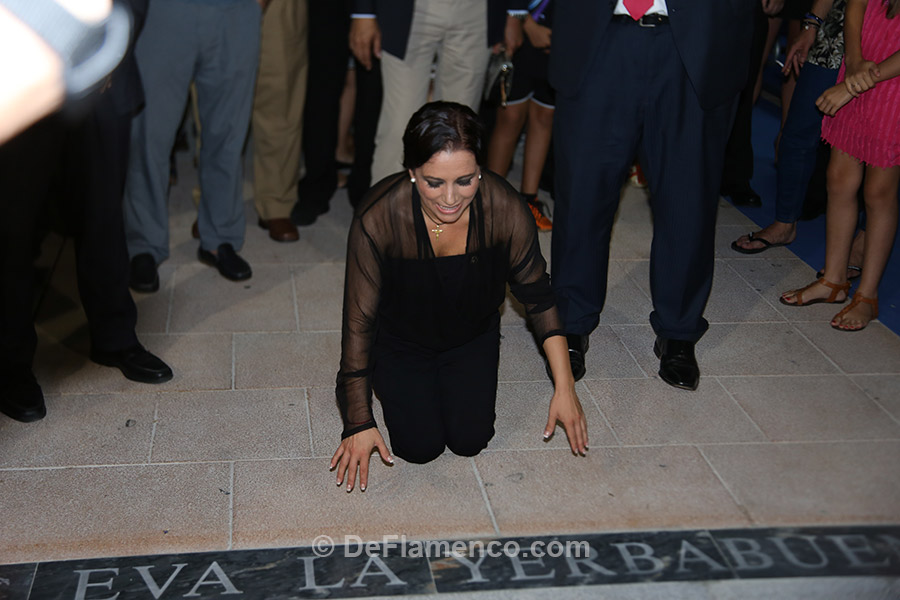 After the show, the dancer unveiled her "Lámpara" on the Avenida del Flamenco.