Septiembre es Flamenco - Teatro Maestranza de Sevilla Sunday, September 20th

September 22, 2015
Text: Sara Arguijo
Photos: Antonio Acedo - Bienal de Flamenco
Twittear
Dance: Eva Yerbabuena. Guitar: Paco Jarana. Cante: Enrique El Extremeño, José Valencia and Juan José Amador. Violin: Vladimir Dmitrienco. Percussion: Antonio Coronel
Contemplative dancing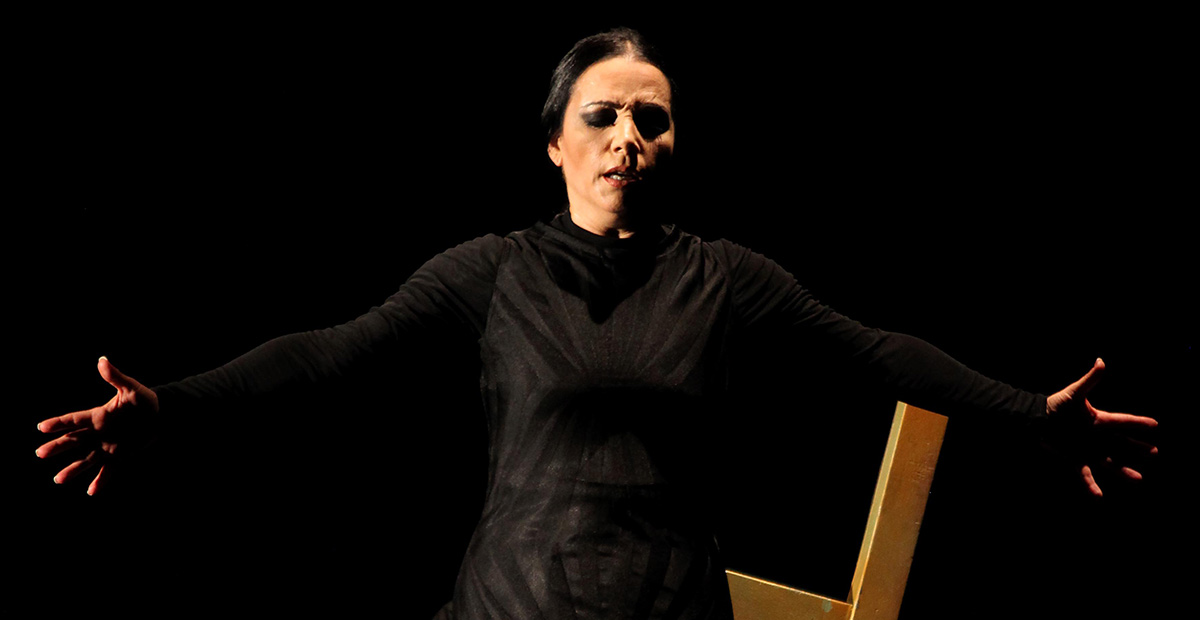 She came on stage dressed in stark black in the immense Maestranza theater, empty, and crossed a beam of overhead light that seemed as if it was about to pull her into an unknown parallel universe. Mystic, spiritual, sober and rigorous. Eva Yerbabuena opened her work "¡Ay!", the show that closed out the series "Septiembre es Flamenco", dancing in a near state of contemplation. Using dance as a channeling element that permits her to dialogue with the silence.

A dense beginning it was hard to get into as it was so personal and intimate. As if the dancer had turned the theater into a cloistered convent in which she invited the audience to look through a window at her particular way of meditating. A dark phantasmagorical world that she brings to us with brutal expressive strength, fleeing from any sort of emotion. Headed straight for tragedy.

Somehow the dancer wanted to show that this is where her flamenco comes from, and not vice versa. Or at least, she needs this introspection to express herself. So although the atmosphere continued to feel steely and rigid, Eva seemed to leave darkness behind, and began to radiate light in some moving, energetic, stylish tangos.

Throughout the entire work, the rich music, directed by Paco Jarana, was impressive, and the three back-up singers alone were a show unto themselves. José Valencia, Juan José Amador and Enrique el Extremeño were like three tenors who more than support the artist, wrapped her up, making her capture their voices with her hands, and stop them with her feet. We even seemed to see her levitate at the end of the siguiriyas with shawl and bata de cola, which, without a doubt, was the best moment of the night. A spectacular piece in which Yerbabuena showed what a dancer she is. Profound, elegant and creative.