The Catalonian singer offered the utmost expression of his affection for the Festival de la Unión twenty years after winning the Lámpara Minera, with a flamenco recital of more than two hours. He declared "although I'm not at my best, my heart is racing with emotion".
A first-class evening was delivered at the Festival Internacional del Cante de las Minas with the historic performance of Catalonian singer and Favorite Son of La Unión, Miguel Poveda.  With a packed house and a rapt audience, Poveda once again demonstrated his love for this festival and its mining cante.  Despite suffering from bronchitis, the singer decided to proceed with the concert and give the best he could: "If this had been anywhere else in the world, I would have cancelled the date.  Here I can't, nor do I want to".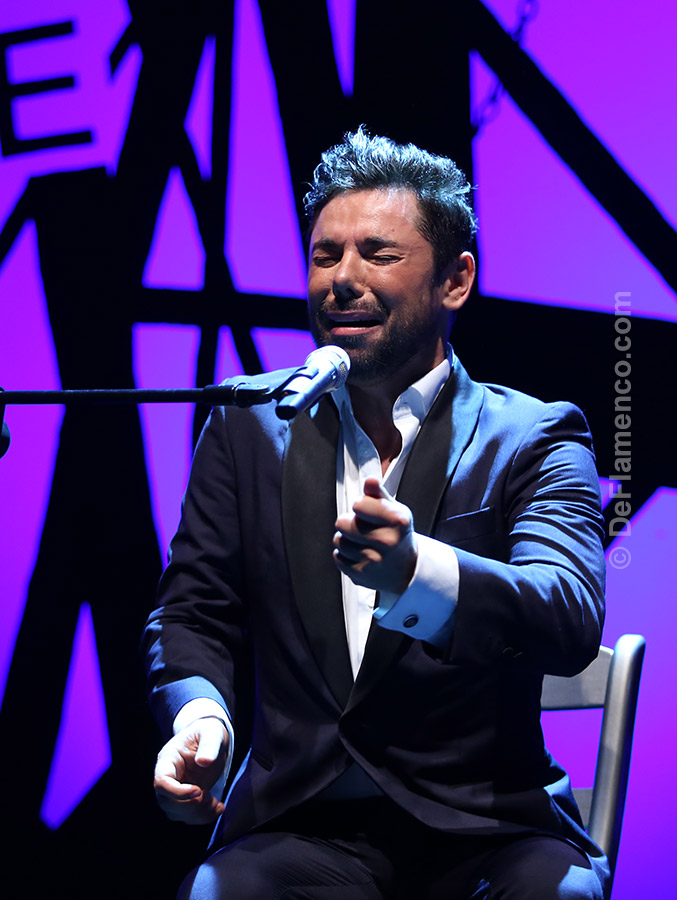 "What a tragedy" said Poveda softly.  "I want to speak to you from the heart: I don't feel well, and just when I was most looking forward to being here in top form, singing and losing track of time, along comes the bronchitis and gets in the way.  I don't know how to make amends, but I'm trying, I'm in your hands", and the audience received his words with the first ovation of the evening.  He ended saying "what can we do to put it right?  I can come back to La Unión free of charge".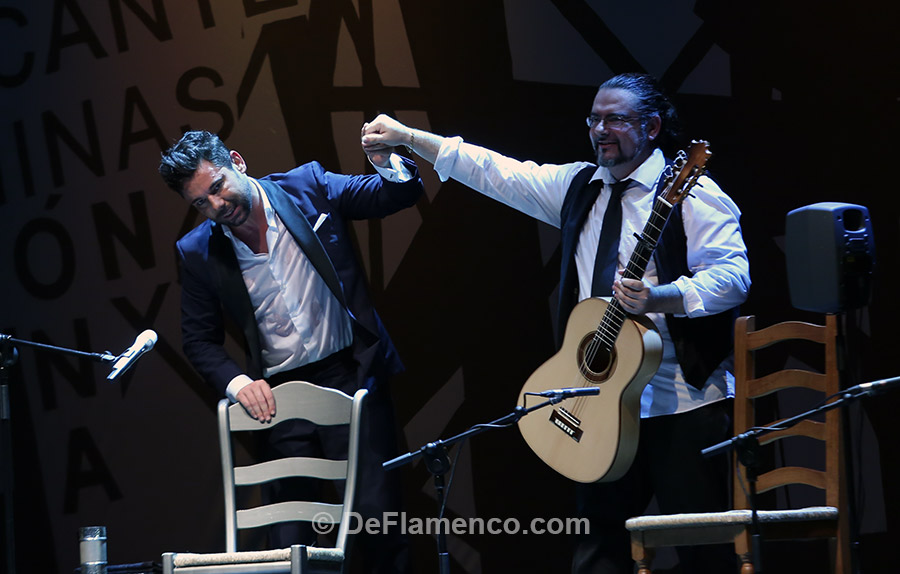 Accompanied by Juan Ramón Caro and Jesús Guerrero on guitar, Carlos Grilo and Miguel Ángel Soto "Londro" on palmas and Paquito González on percussion, Miguel Poveda gave a recital that included malagueñas with abandolao, alegrías, bulerías de Cádiz, solea, tientos and tangos de Triana, a selection of mineras, one of which was written by him, the second "Quiero hacer fuerzas y no puedo" of Encarnación Fernández, and the third from his maestro and friend Pencho Cros, without accompaniment, all dedicated to his father Francisco Poveda.  He continued with pieces of Lole and Manuel requested by the audience, "A Ciegas", and then bulerías and fandangos.
One of the highpoints of the evening was when he was alone on stage, accompanied on guitar by Juan Ramón Caro, to recall the magical night when he won the Lámpara Minera.  Once again the moment was special: "you made me feel like a king, protected, full of grace and magic.  I experienced wonderful times in the home of Pencho Cros, at the Vinagrero, with the Barbero having bean stew in Diego's house…  And learning and feeling at home on stage, for me that is sacred.  It's a commitment, and twenty years later to be able to see that nothing has changed, and I am still loved and respected, my heart is bursting.  I hope to show thanks for the affection La Unión has shown me…I owe it to you and I shall return".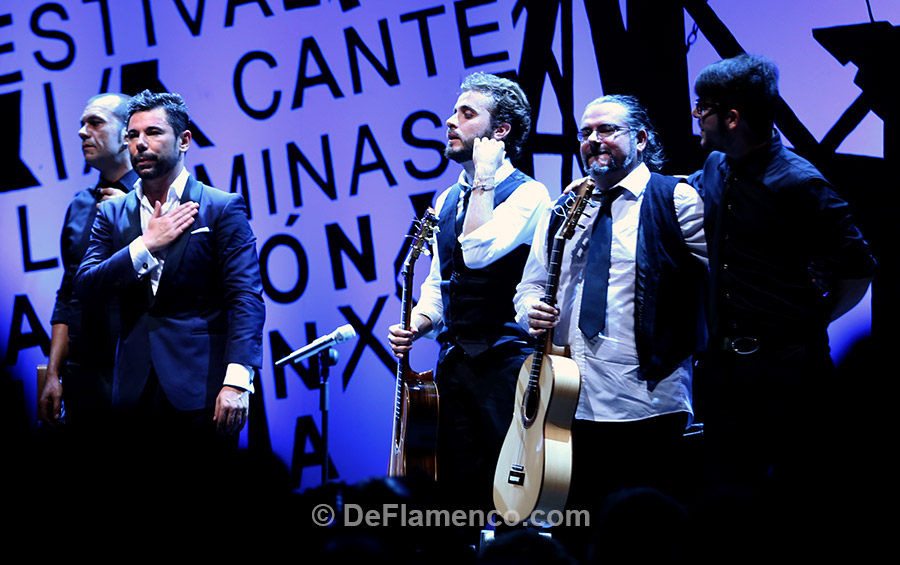 Special 53 Festival Internacional del Cante de las Minas
---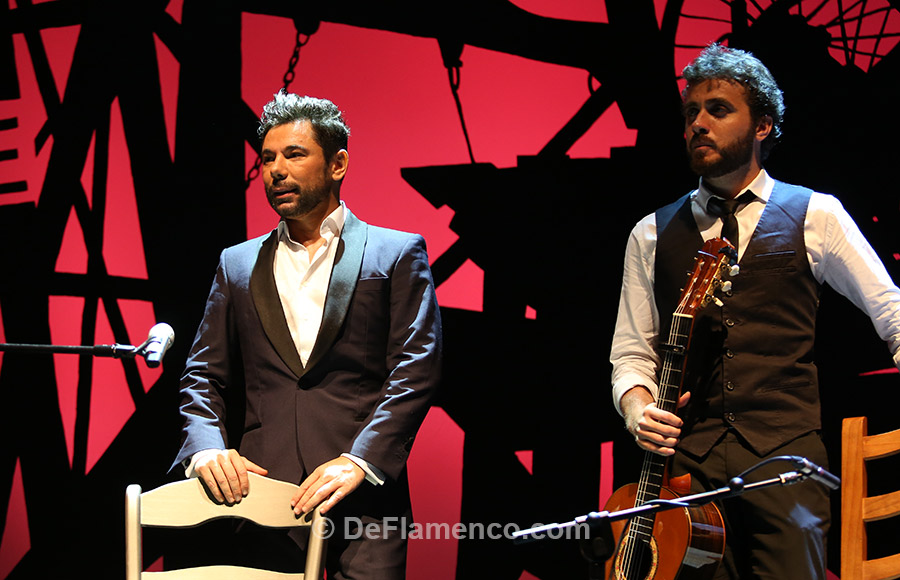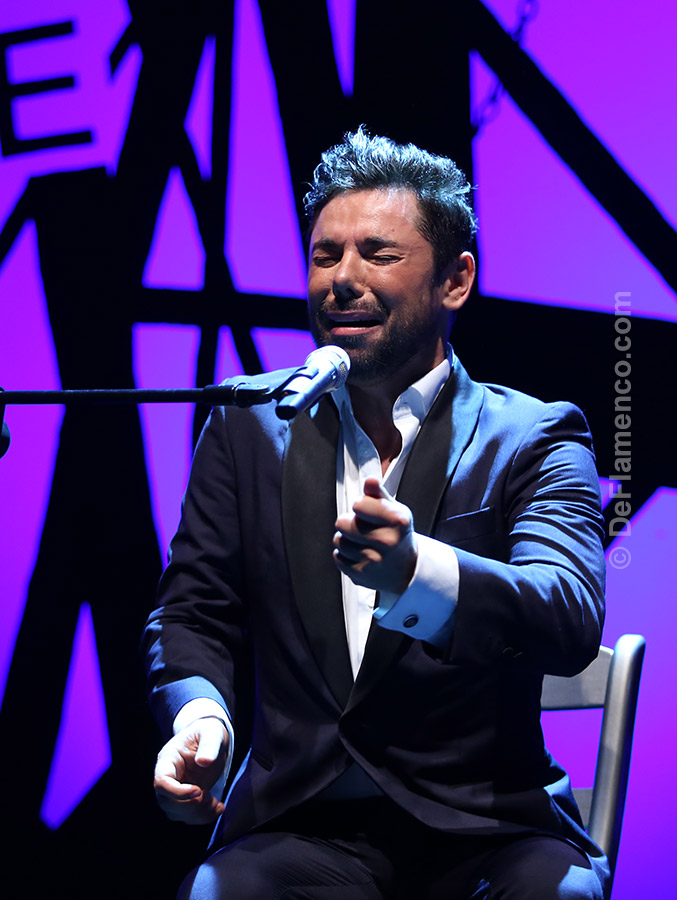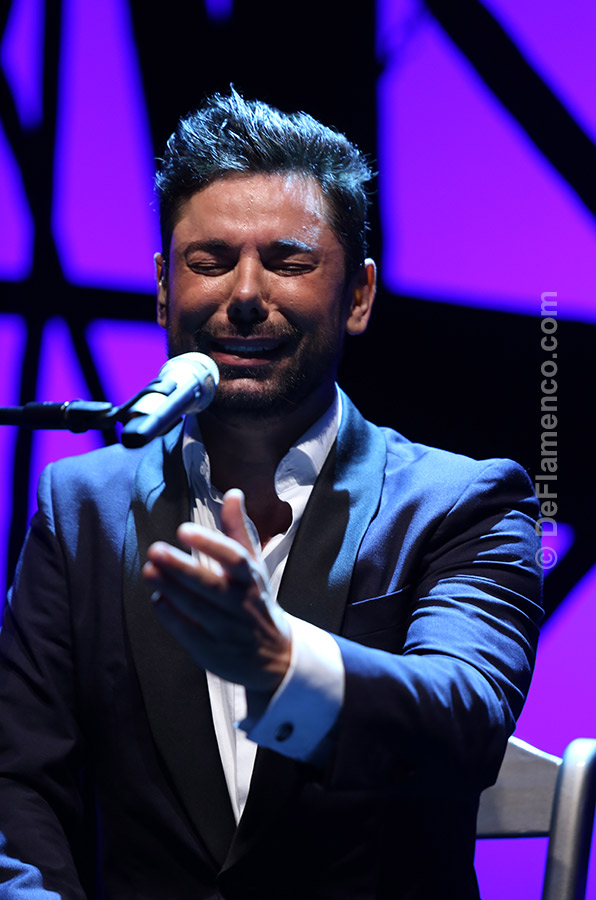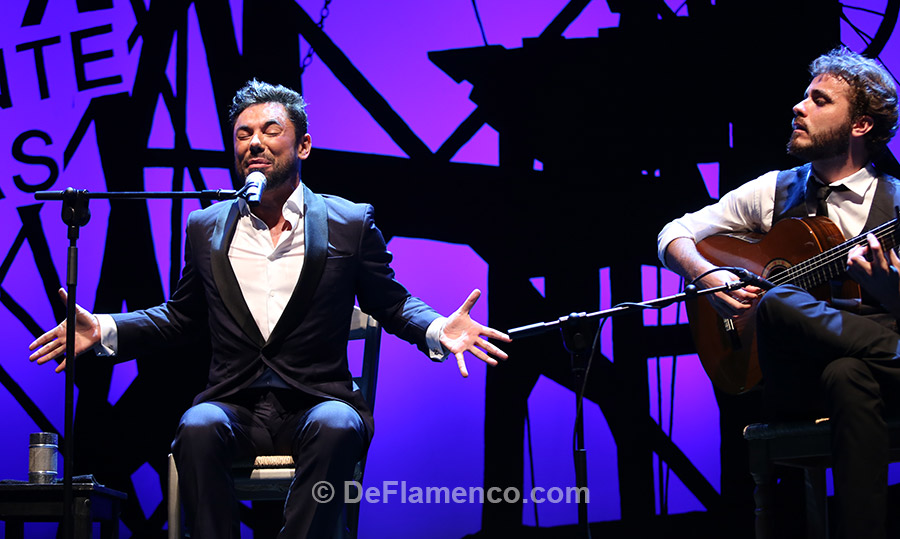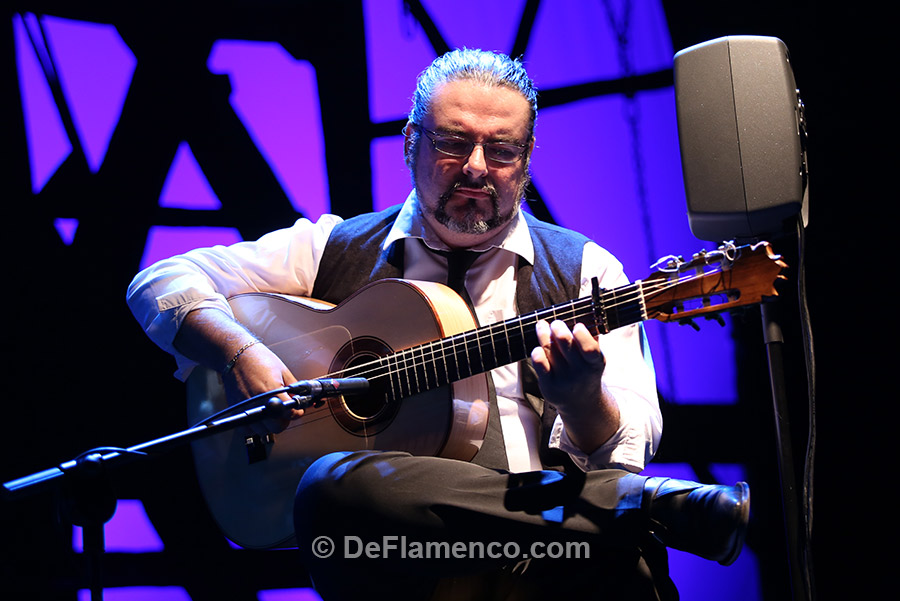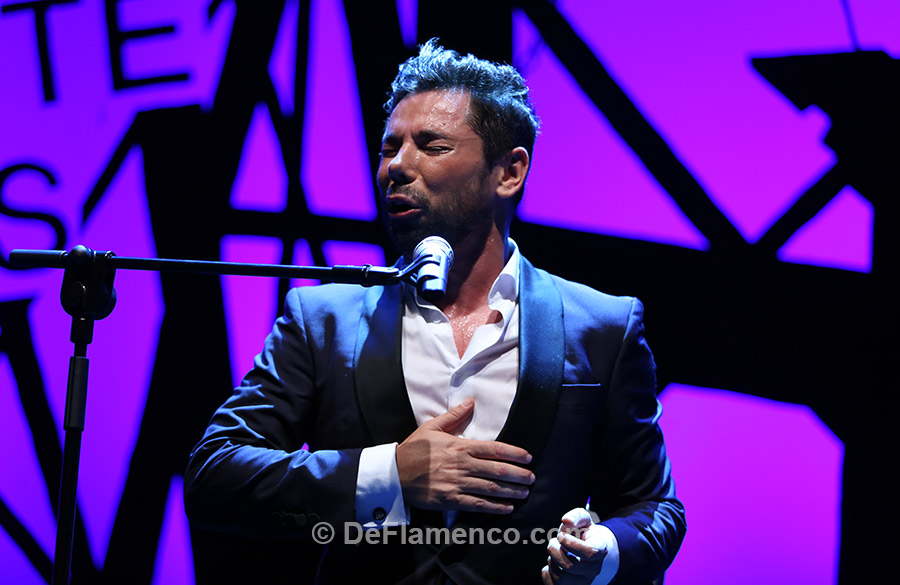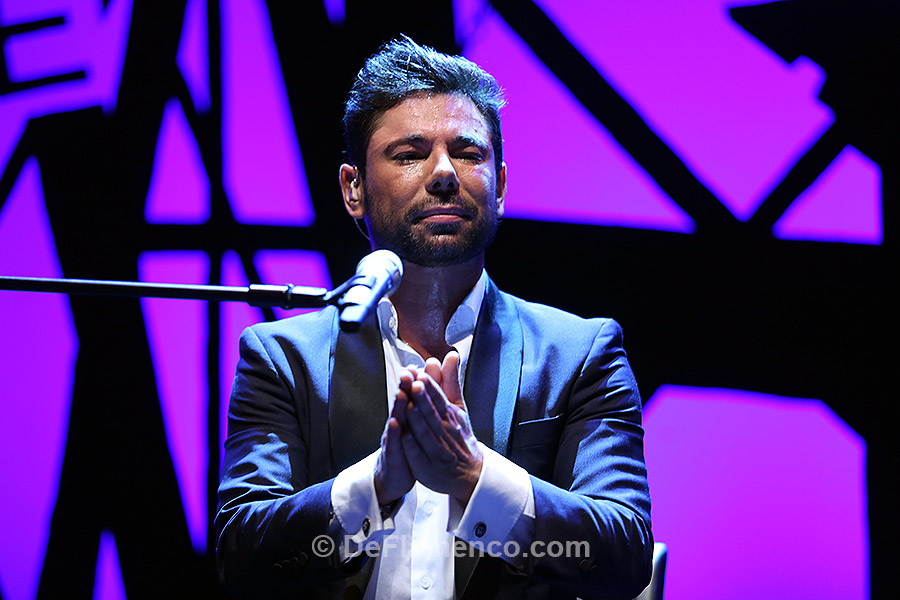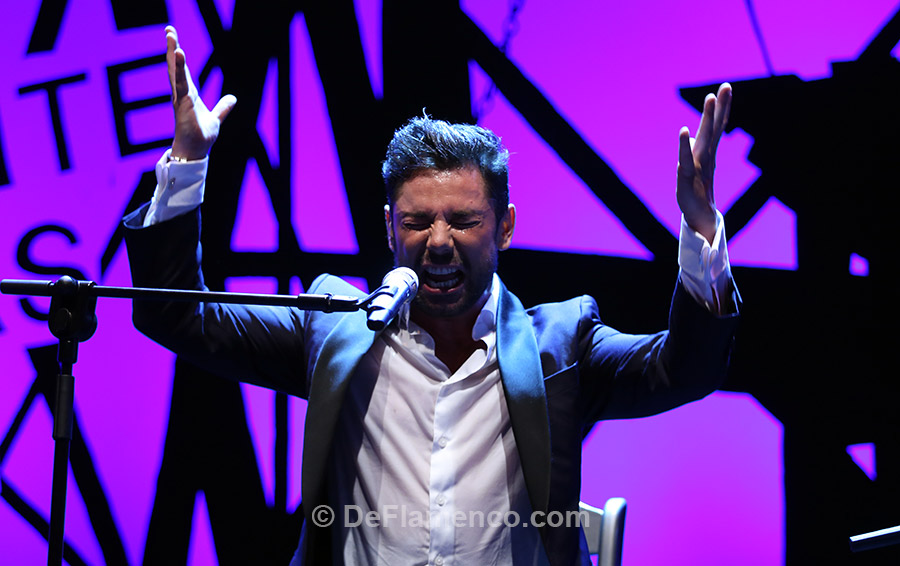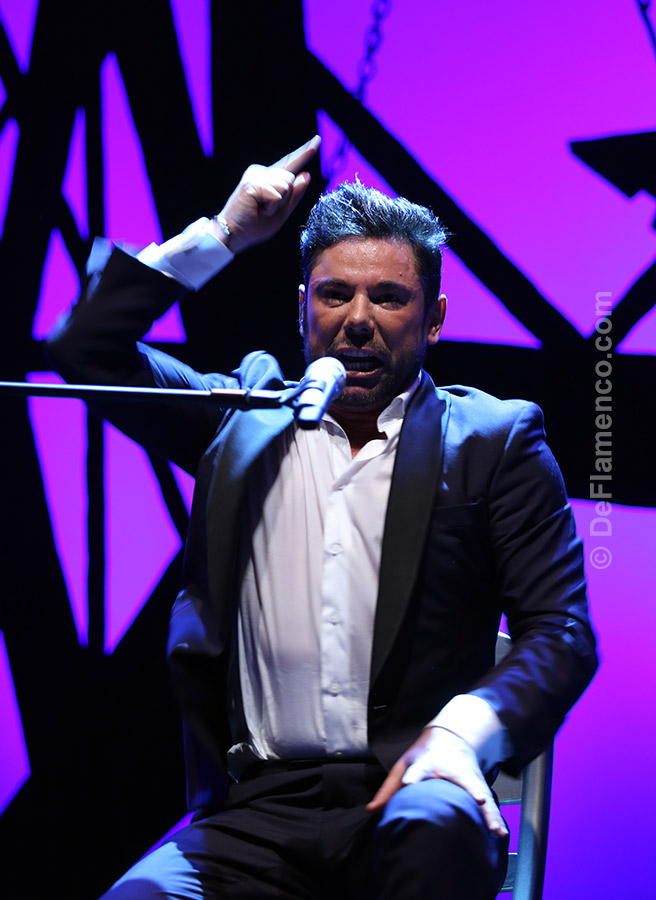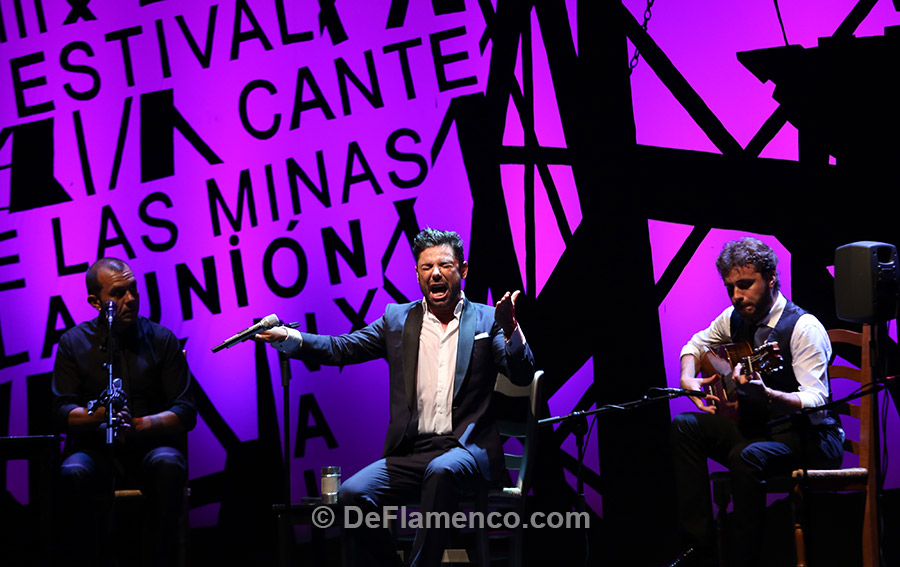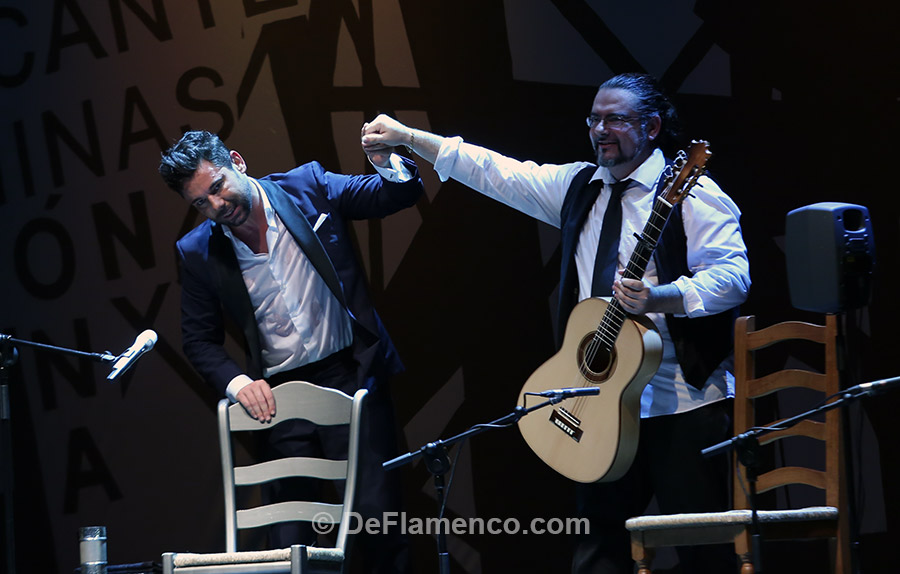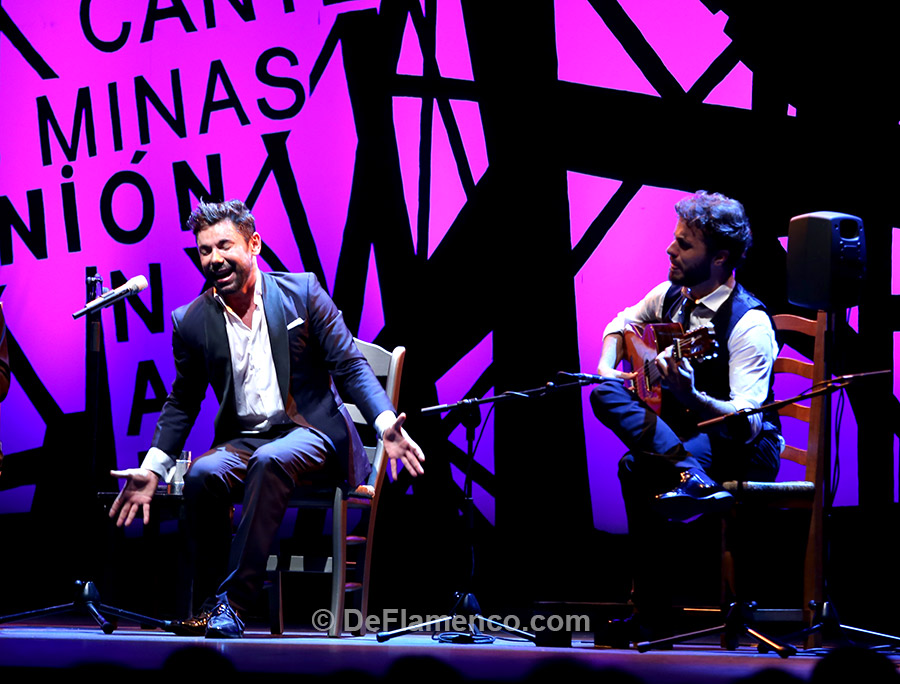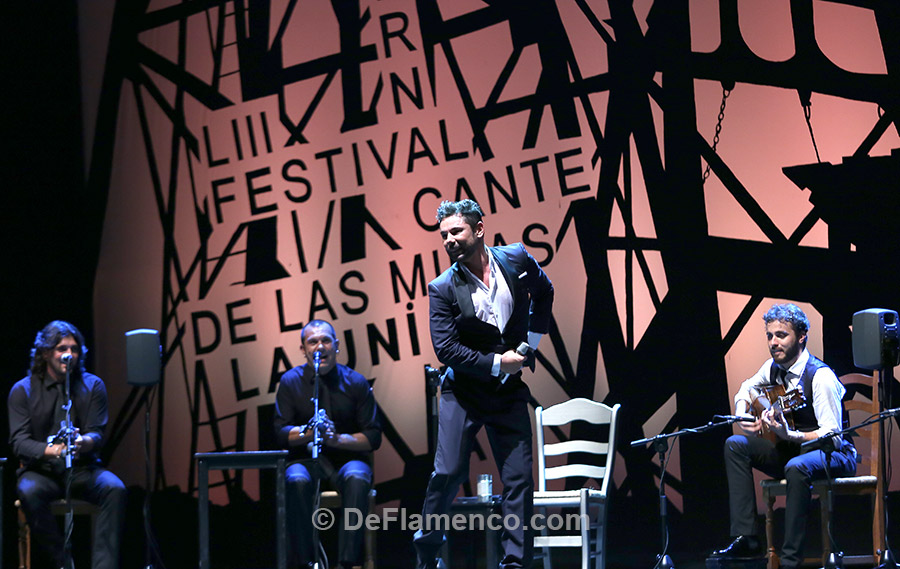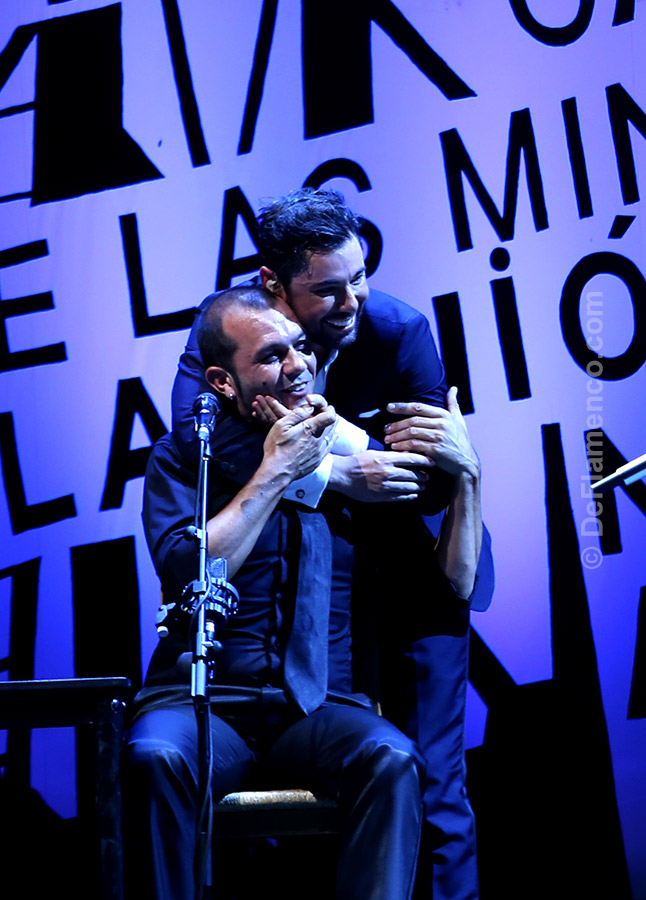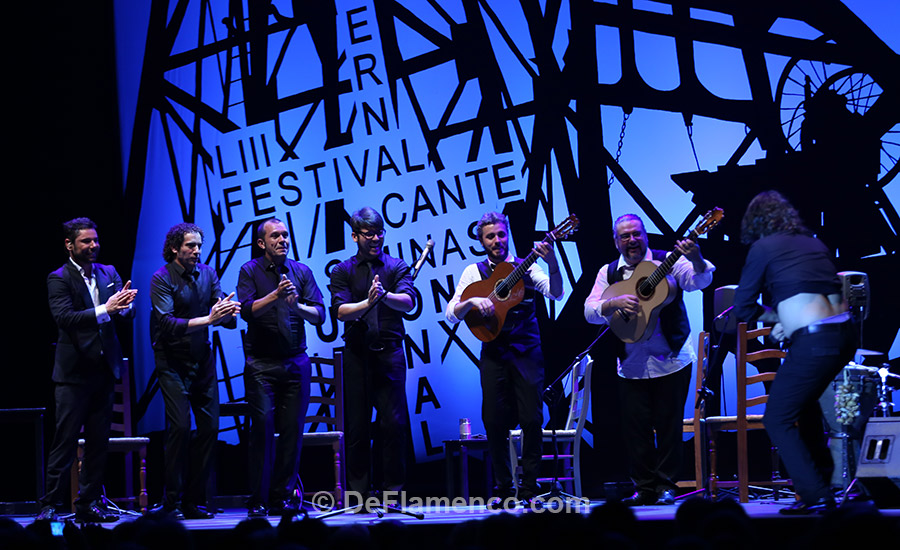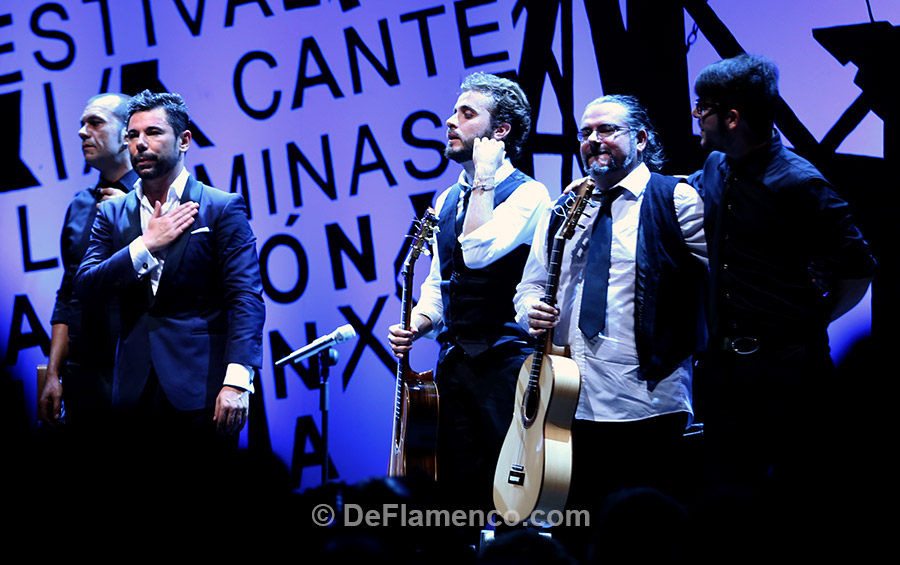 Miguel Poveda