Diego el Cigala placed his bets on flamenco at the Cathedral of Cante
With a varied and basically flamenco repertoire, Diego el Cigala rediscovered his beginnings in a two-hour recital that included mining cante.
August 7, 2013
Twittear
The third Flamenco Gala of the Festival Internacional del Cante de las Minas starred Diego el Cigala in a two-hour-long recital in which he interpreted mining cante and other traditional flamenco forms from his traditional repertoire.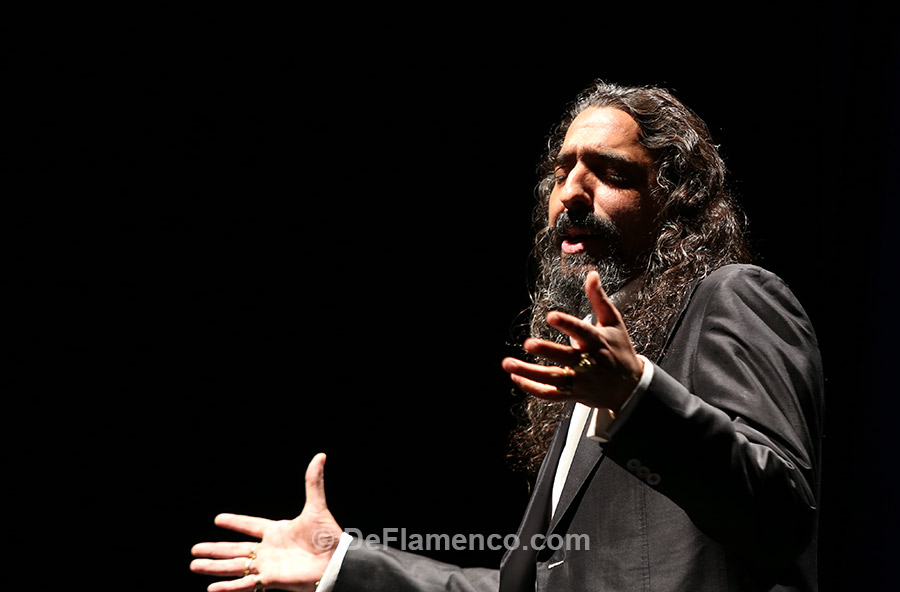 Cigala was accompanied by the guitars of Diego and Pepe del Morao, with Juan Grande, Ané Carrasco and Tarotito on palmas. The evening got underway with a guitar solo by Diego del Morao before Cigala came on stage to begin with a martinete. He immediately connected with the audience with his tarantos, sevillanas, malagueñas with abandolao, alegrías, fandangos, soleá with the Romance del Amargo of Camarón de la Isla, followed by tangos and bulerías. He also included pieces from his earlier recordings: "Nostalgias" (from the record Cigala & Tango), ending the recital with "Compromiso" and "Corazón Loco" (from the records Dos Lágrimas and Lágrimas Negras).

The singer said he was "in an incredible setting with a well-established festival in an area that is the cradle of flamenco…just think of all the years, and all the artists who've been on this stage! La Union is a place that takes your breath away. When you go there, you have to be prepared, take it slow, resting and praying that your voice will sound as it should. I have a lot of respect for the audience of the mining zone. You know when there is art on stage, and when there isn't. But these are challenges I love to face".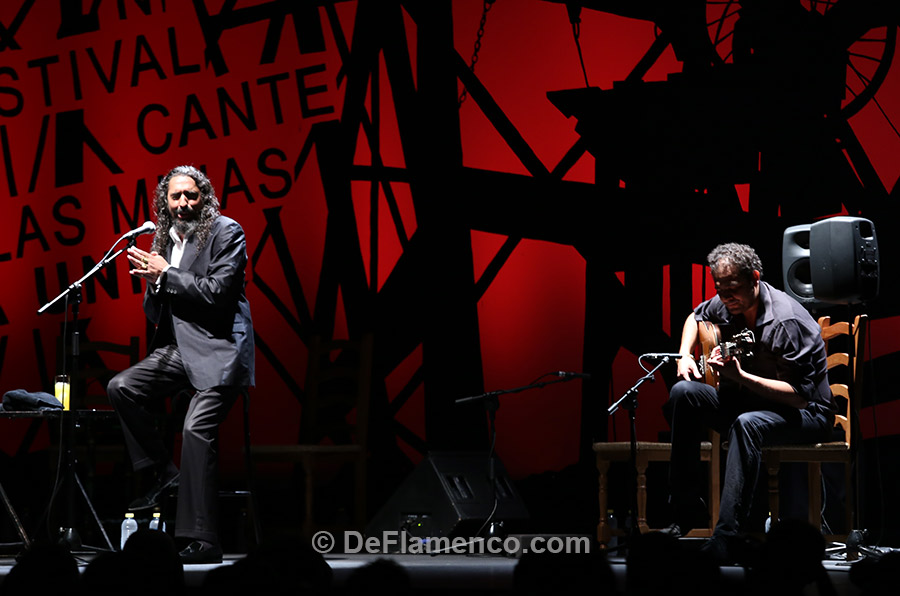 At the end of the show there was an afterhours performance with the group "Familia Fernández" made up of singer Pedro Fernández, official festival guitarist Rosendo Fernández and Antonio Fernández on percussion.