Text: Estela Zatania
Photos: Ana Palma
XVIII FESTIVAL DE JEREZ
Compañía Larreal. Real Conservatorio Profesional de Danza Mariemma
"Selección de Coreografías de Flamenco, Escuela Bolera y Danza Española"
Carmen Herrera "Raíz y pureza"
Wednesday, March 5th, 2014. Jerez de la Frontera
Special 18th Festival de Jerez – All the information
---
COMPAÑÍA LARREAL. REAL CONSERVATORIO PROFESIONAL DE DANZA MARIEMMA.


"SELECCIÓN DE COREOGRAFÍAS DE FLAMENCO, ESCUELA BOLERA Y DANZA ESPAÑOLA".
Sala Paúl, 7:00pm

Dancers: Alba Expósito, Hsue Yu-Hsien, Laura Fúnez, Laura Casasolas, Vanesa Rodríguez, Inés García, Sou Jung Youn, Rebeca Toribio, Rocío Izcarra, Beatriz Otero, Daniel Ramos, Carlos Romero, Juan Berlanga, Alejandro Lara, José Alarcón, José Luis Torá, Sergio Rodríguez, Víctor Martín, Juan Cruz, Alejandro Cerdá, Alejandro Muñoz.

Up until the 1960s, when the great dancer Manuela Vargas proved that yes, you can give people an all-flamenco show without it becoming a caricature of Andalusian yokels, the companies had always included Spanish dance and folklore along with flamenco in the same show.  Even the "human Vesuvius" Carmen Amaya, as she was billed, included this varied repertoire, and interpreted Spanish dance in her own company.

But with the beginning of the modern era, which I would put at the beginning of the seventies coinciding with the Paco/Camarón phenomenon, companies began to turn their backs on semi-classic Spanish dance and folklore, preferring to do stylized or conceptual contemporary flamenco.  In their rush to renew and modernize, traditional Spanish dance and folkdances were nearly forgotten, possibly due to the fact that by definition they are less susceptible to being updated.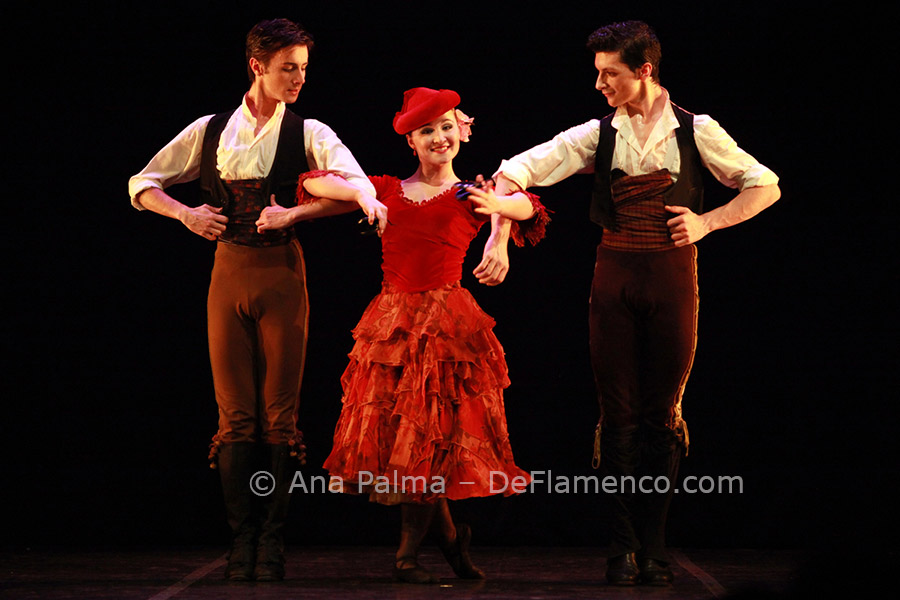 For this reason, the Compañía Larreal of the Real Conservatorio Profesional de Danza Mariemma is a miracle, and what sounded like it was going to be the typical dance school recital, turned out to be an amazing tour de force of "escuela bolera", folkdance and stylized character dance of a very high level.  Despite a varied and complex program with eighteen interpreters for the various group numbers, couples and solo dances, everything flowed with perfection.  Excellent lighting and sound, impressive wardrobe, perfectly coordinated bows, something current groups fail to attend to, faces that express joy or drama as required, even the dancers' physical characteristics are considered, the tall men with the tall men, no facial hair, identical hairdos…  Discipline.
And needless to say, that discipline made for impressive results in the interpretations.  You can't distinguish lead dancers from the corps de ballet, each member of the group seems capable of doing everything.  That level of uniformity can run the risk of projecting coldness, but this was not the case, the dancers have their own personalities within the uniformity.  They give us "escuela bolera" with historic precision.  "Bolera" from "volar", to fly, and these well-prepared young dancers do seem to fly.  They also have an impressive command of castanets, they move with grace and ease adapting to the needs of each type of dance, whether in slippers or shoes, with contemporary music, even a song of Marina Heredia, and Omega of Enrique Morente, with stops along the way for zorongo and Spanish folkloric dances with castanets on the middle fingers.
The Real Conservatorio de Danza Mariemma has a long history.  The current director is Mar Mel, and the artistic director is Ana López.
---
CARMEN HERRERA "RAÍZ Y PUREZA"
Sala la Compañía, 9:00pm
It was Jerez night at the Sala la Compañía.  Local dancer Carmen Herrera presented her work "Raíz y Pureza" (roots and purity), two words one barely dares to utter in flamenco conversations these days lest you be branded a stubborn diehard.
But that's the good thing about Jerez…here, we never tire of the eternal half-fantasy and cultural cycle of wine, flamenco families, Caracol and Lola, bulerías, knuckles upon wooden barrels and "me voy con mi mare Manuela", all of which was in last night's show.  It's an unmistakable irreplaceable flamenco aesthetic, which in Jerez is felt with genuine passion.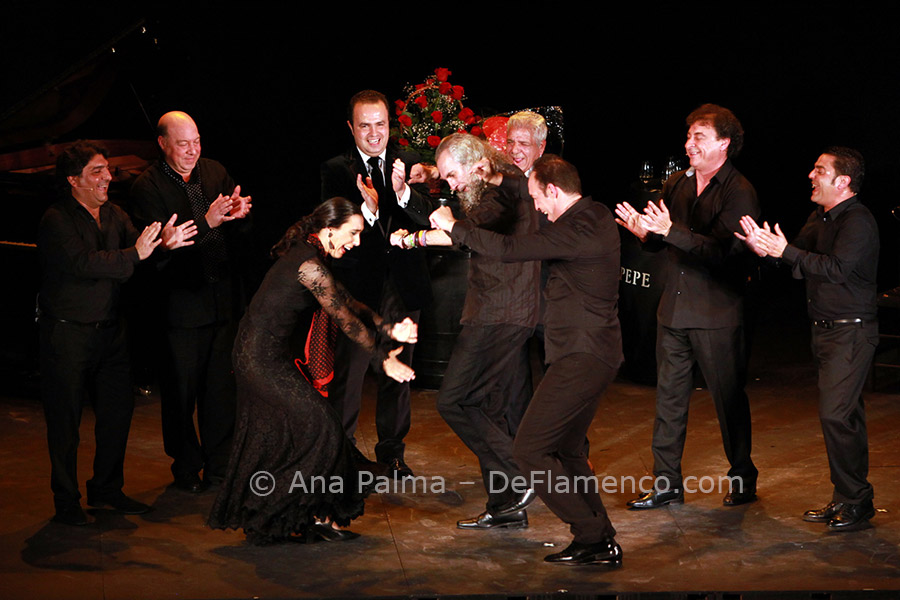 The dancer was accompanied by singers Alfonso Carpio, José Carpio and Luis Moneo, guitarist Domingo Rubichi and Luis de la Tota and José Rubichi on palmas.  Carmen, whose last name means "blacksmith", started the show dressed in trousers with an interesting dance of blacksmith songs (martinetes), a profession closely linked to the San Miguel neighborhood.  It was the best part of the show, because the other dances, alegrías and soleá por bulerías, were run-of-the-mill, although all throughout the dancer exhibited clean powerful footwork.  A Caracol-style zambra with Carmen doing Lola was played on piano by José Zarzana.
There was a lot of down-time between numbers, and generally speaking the dances were far too long, but the love this young woman feels for her town makes everything okay.  The circle of flamenco life in Jerez became complete with the appearance of the patriarch, Alfonso Carpio "Mijita padre" to sing bulerías.
---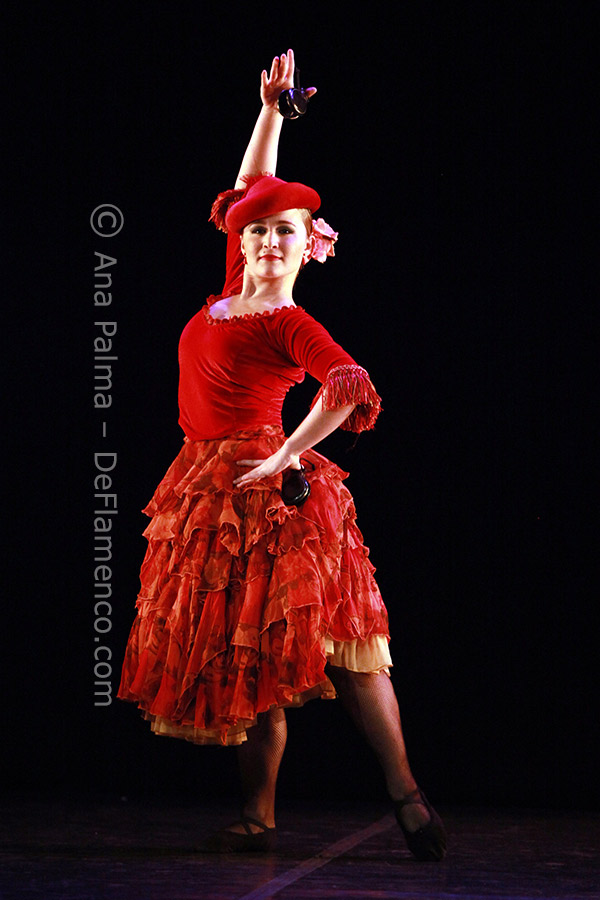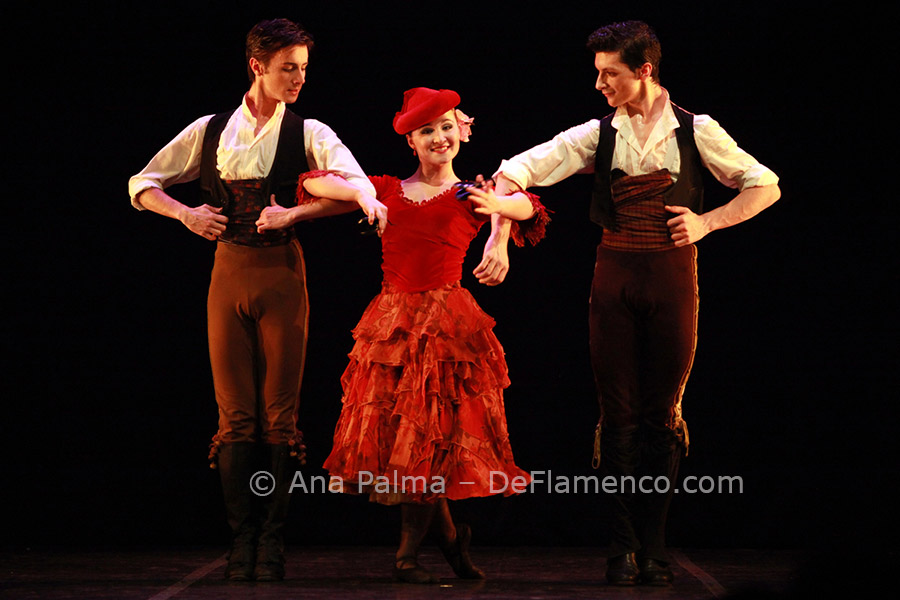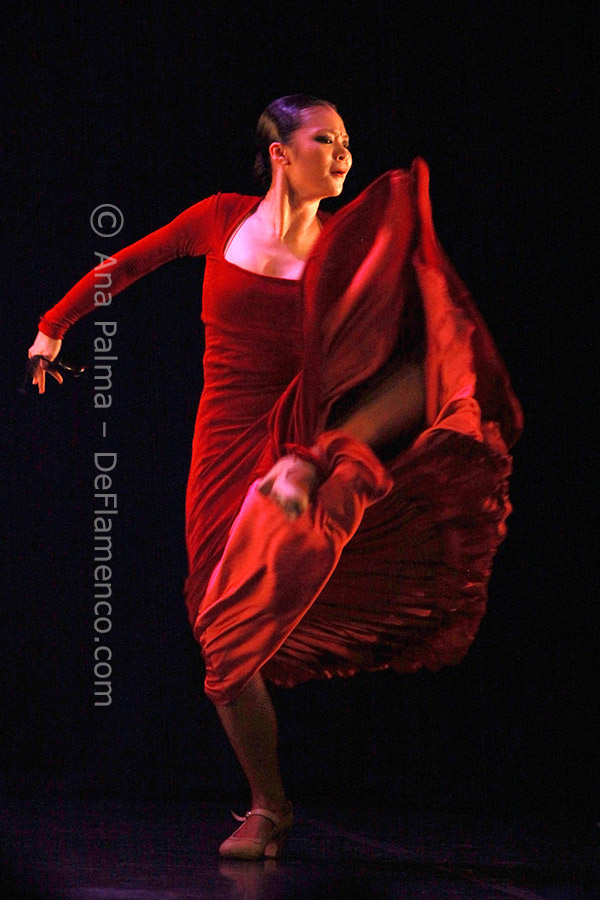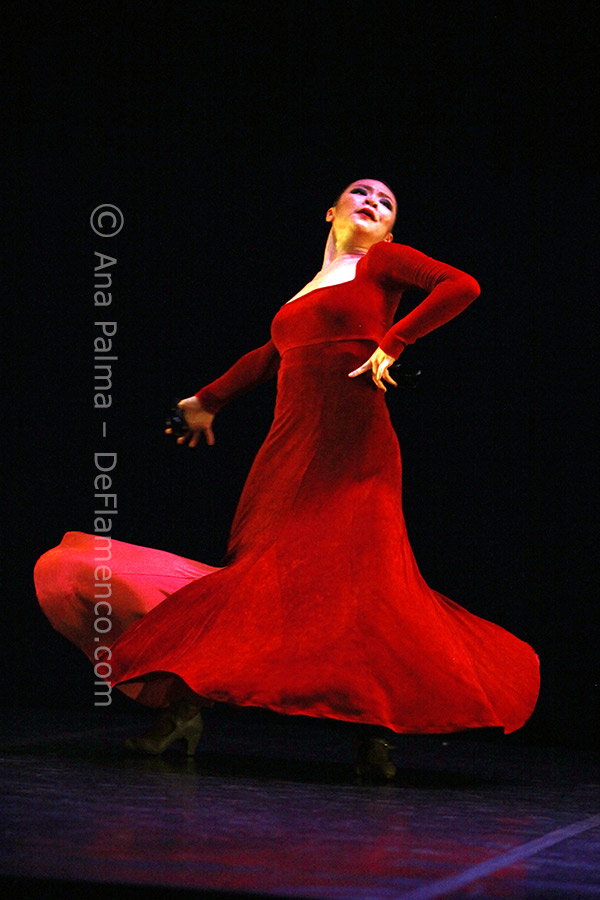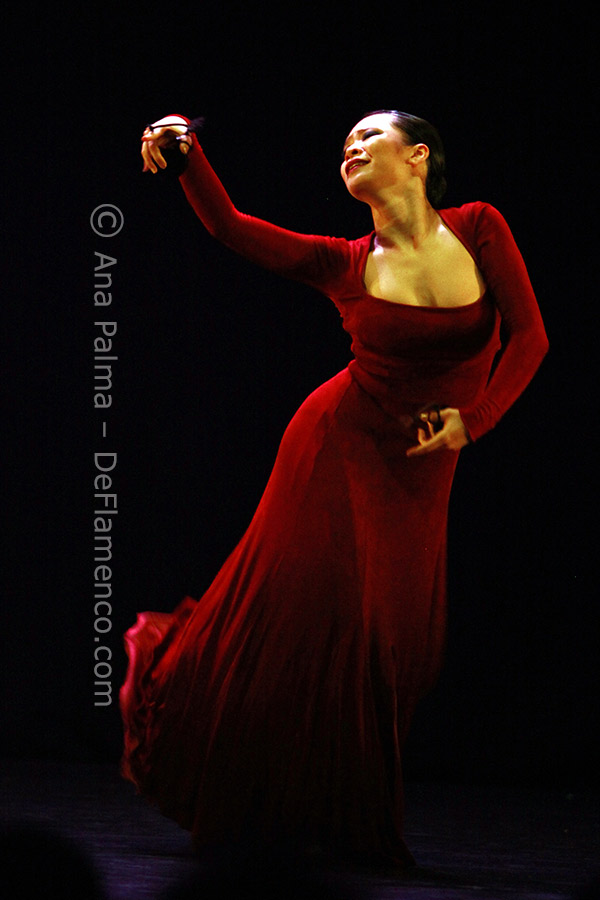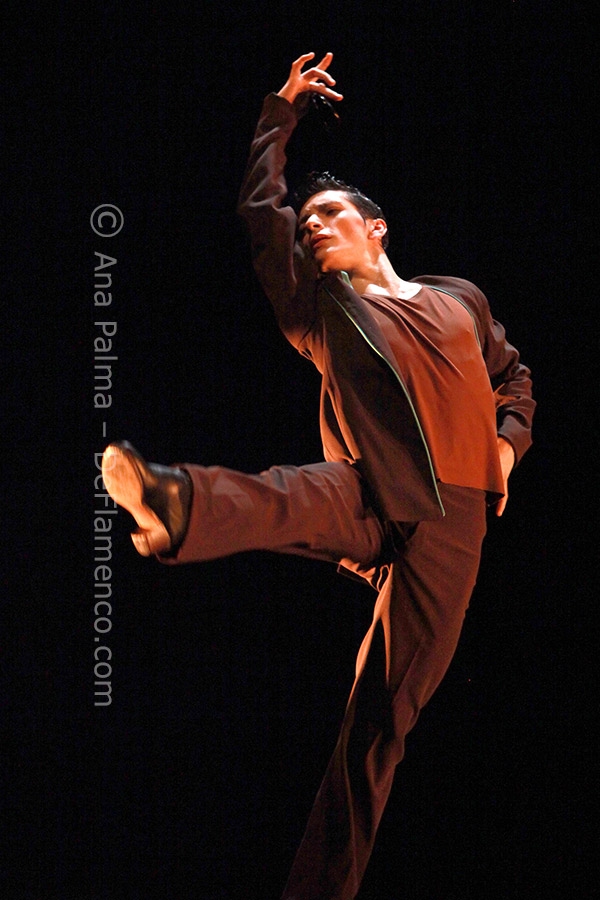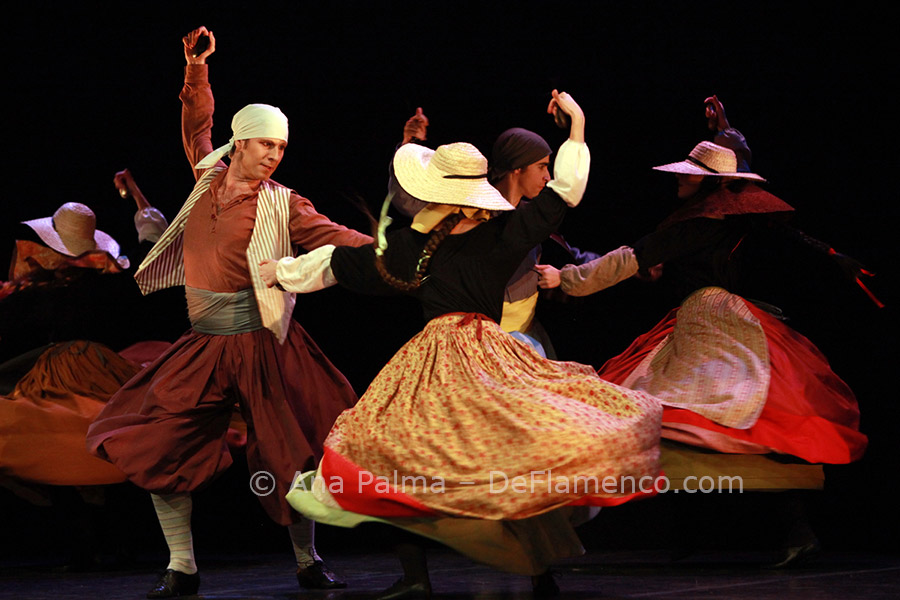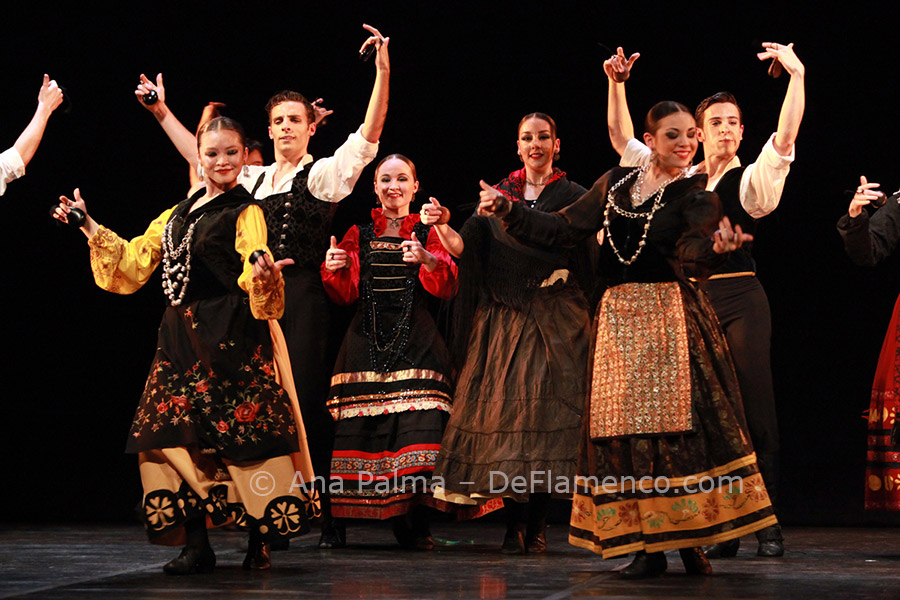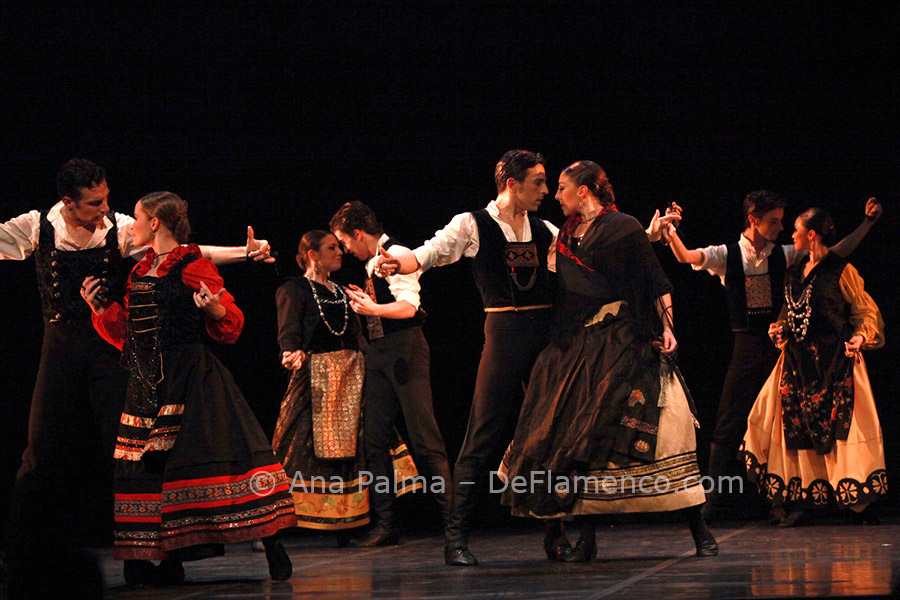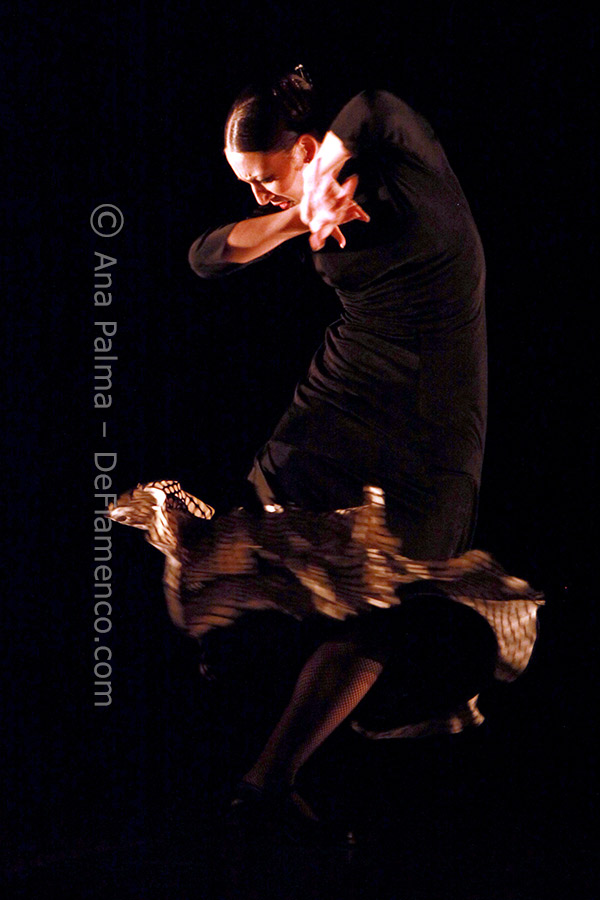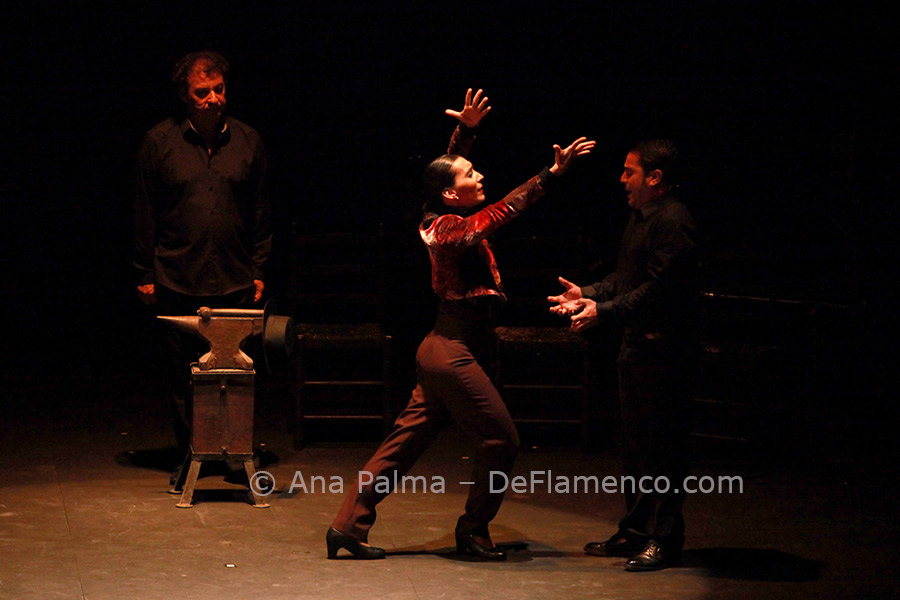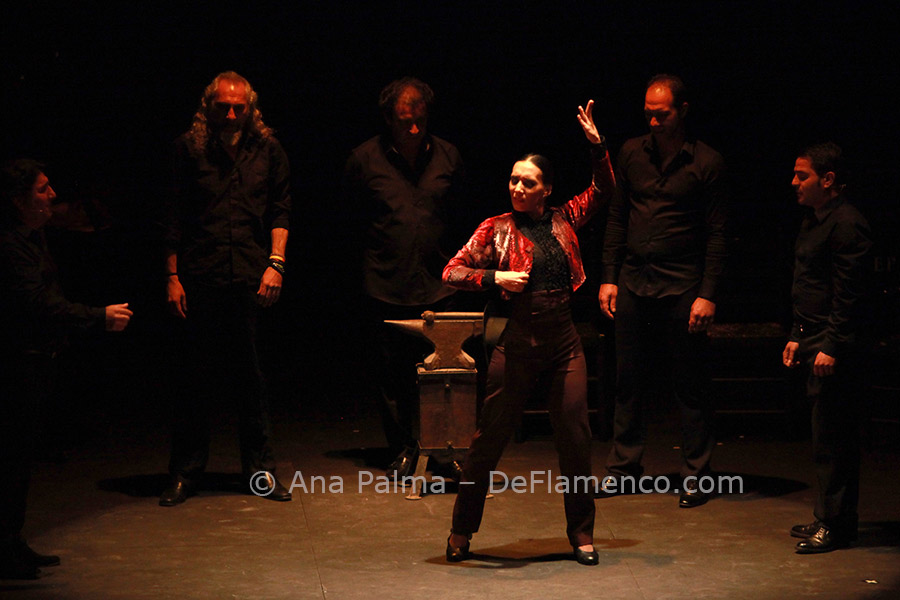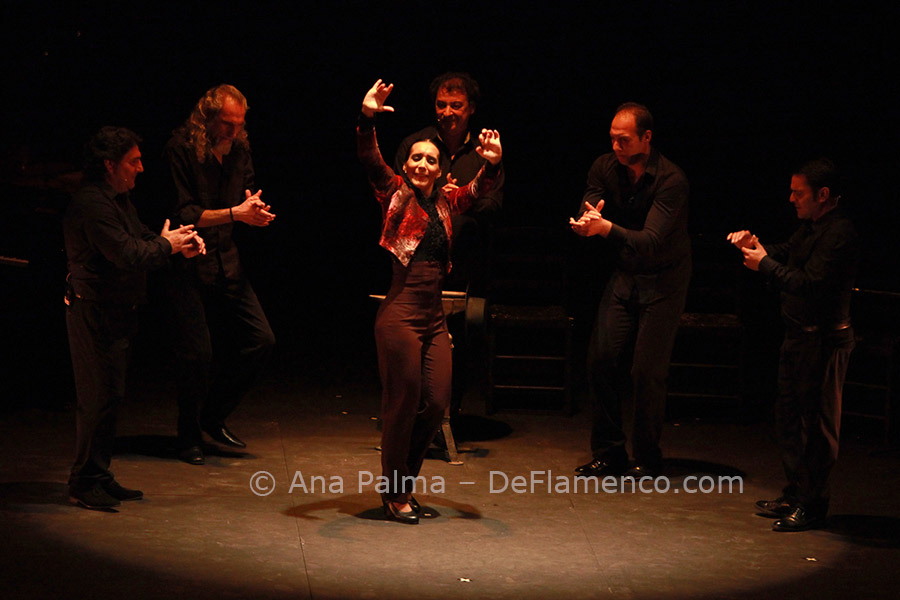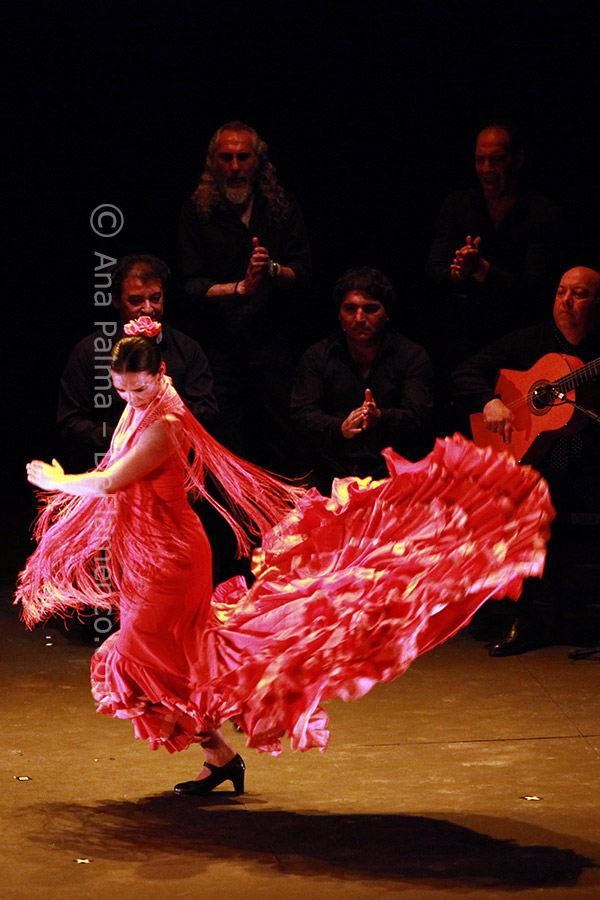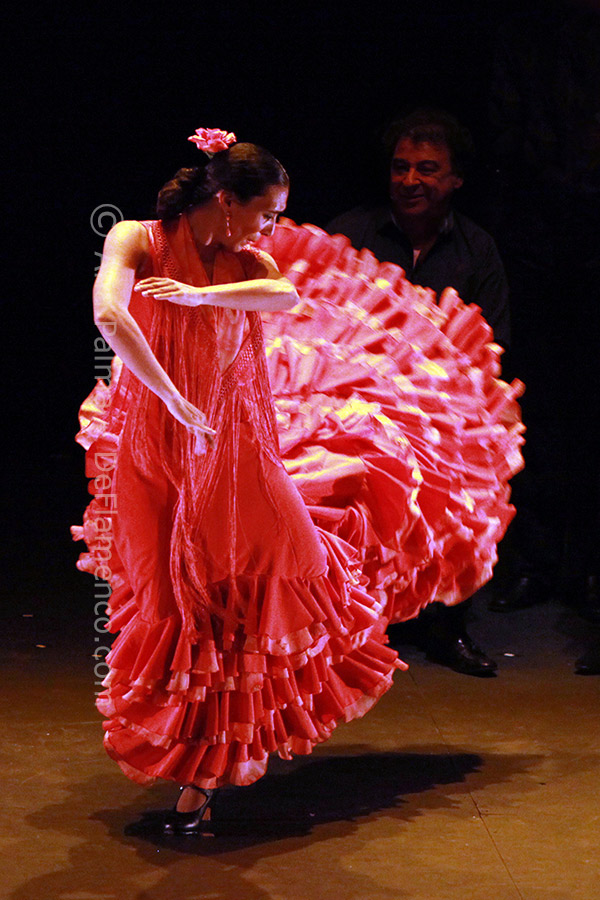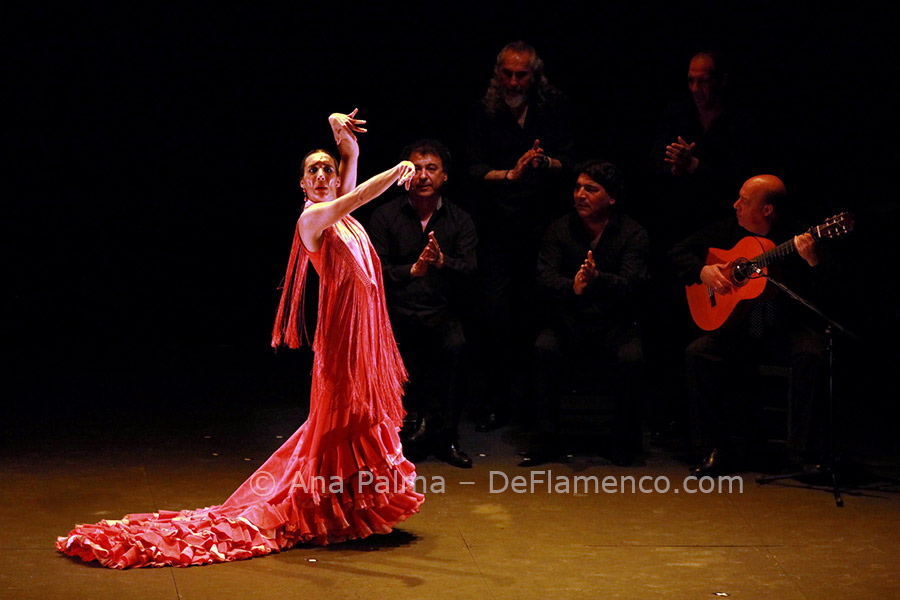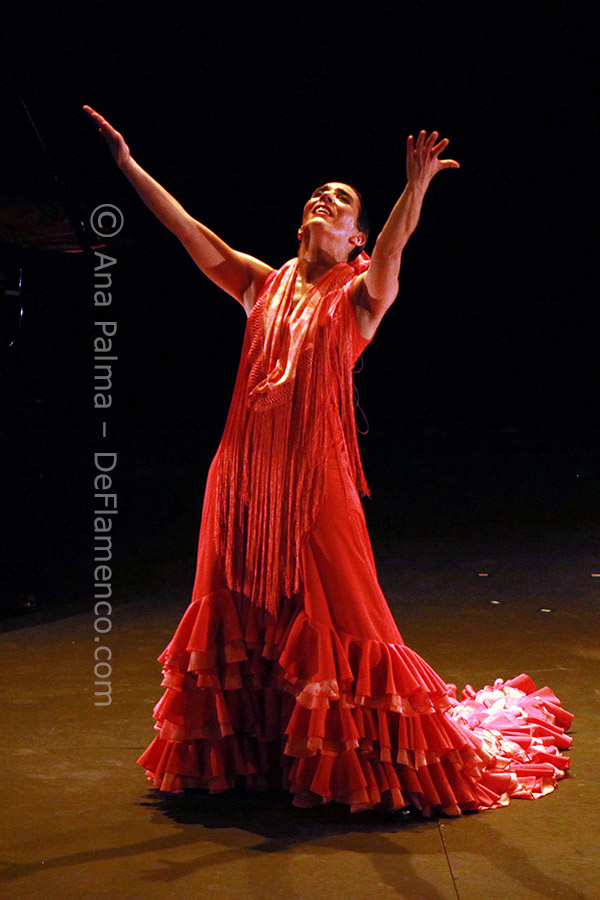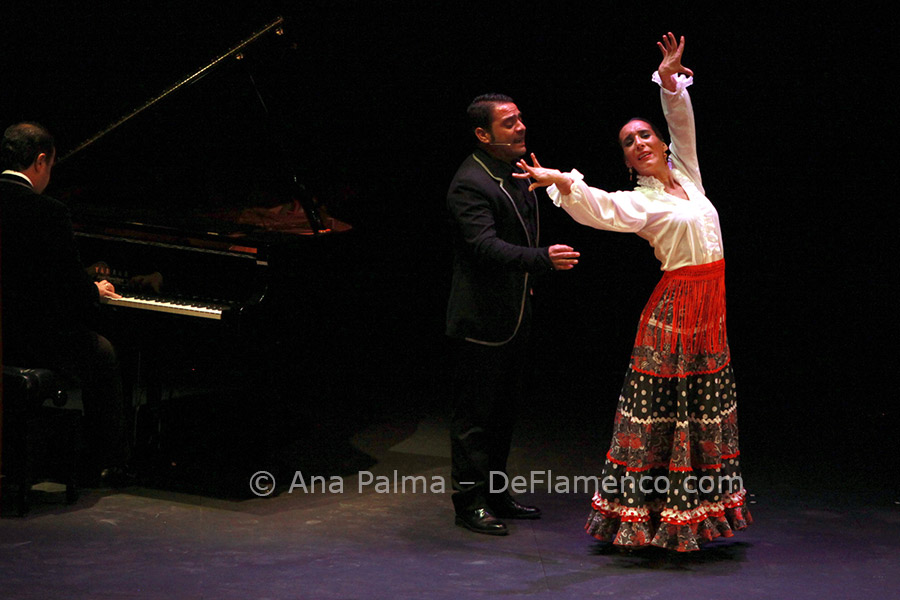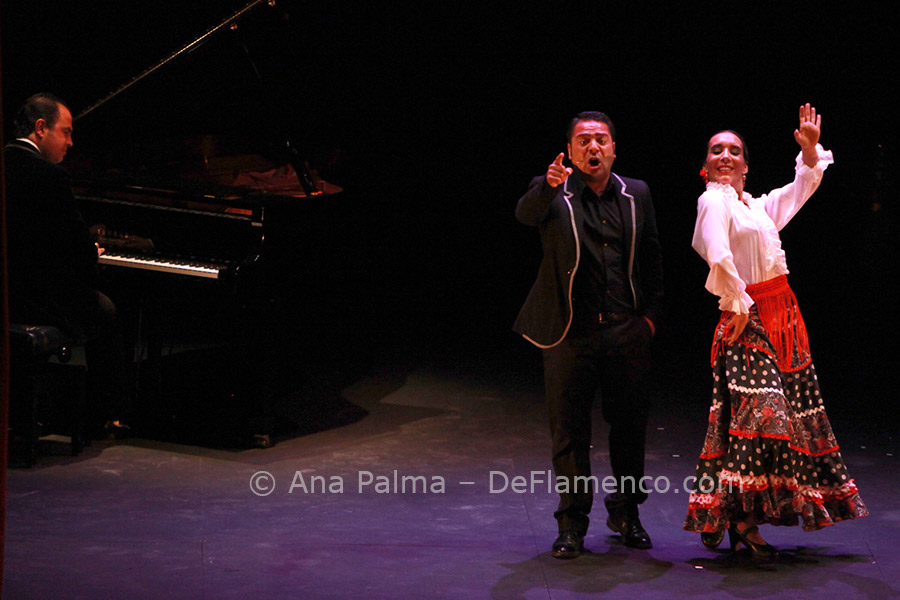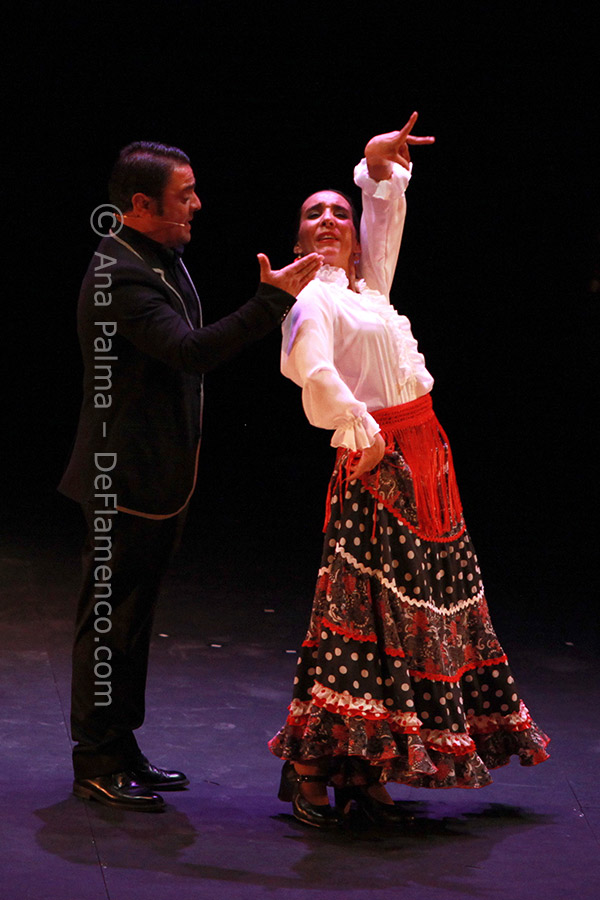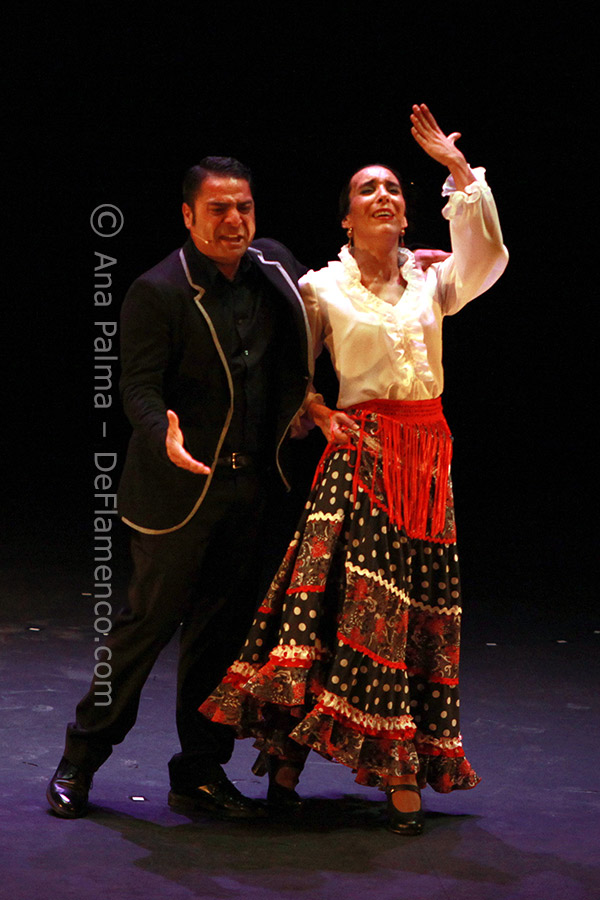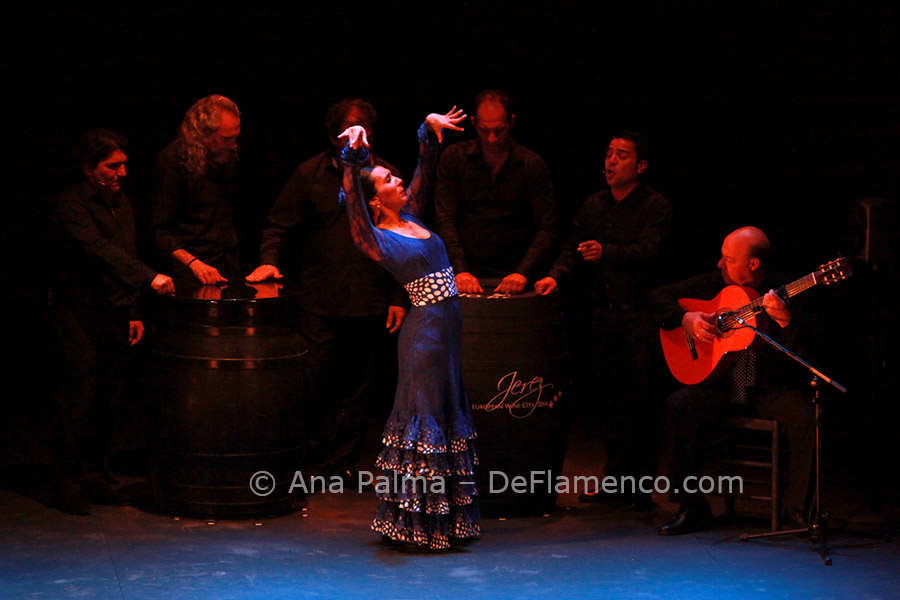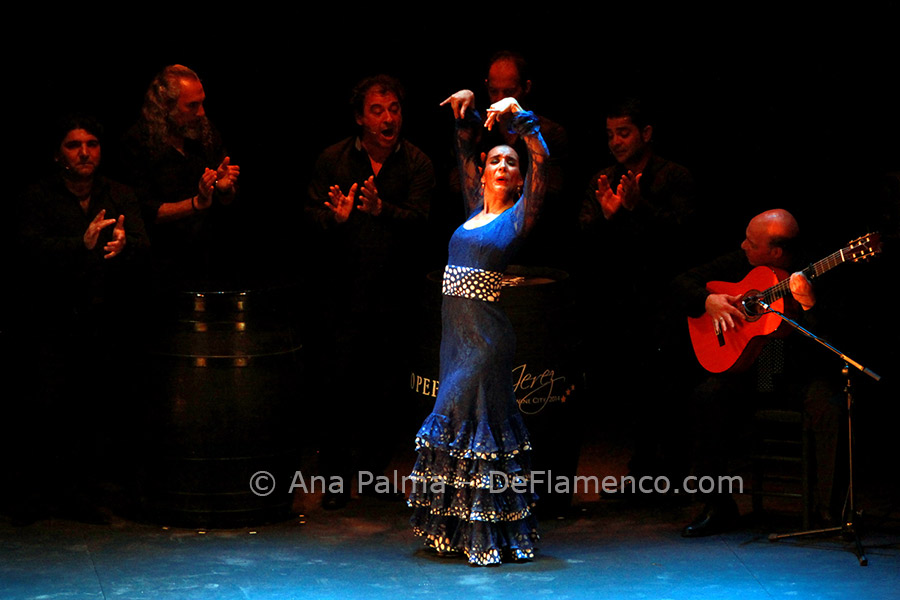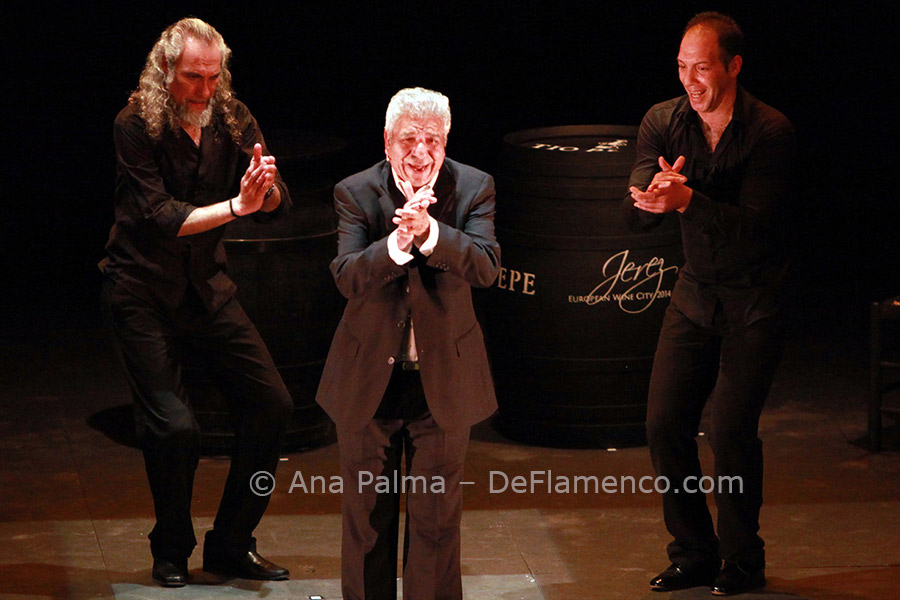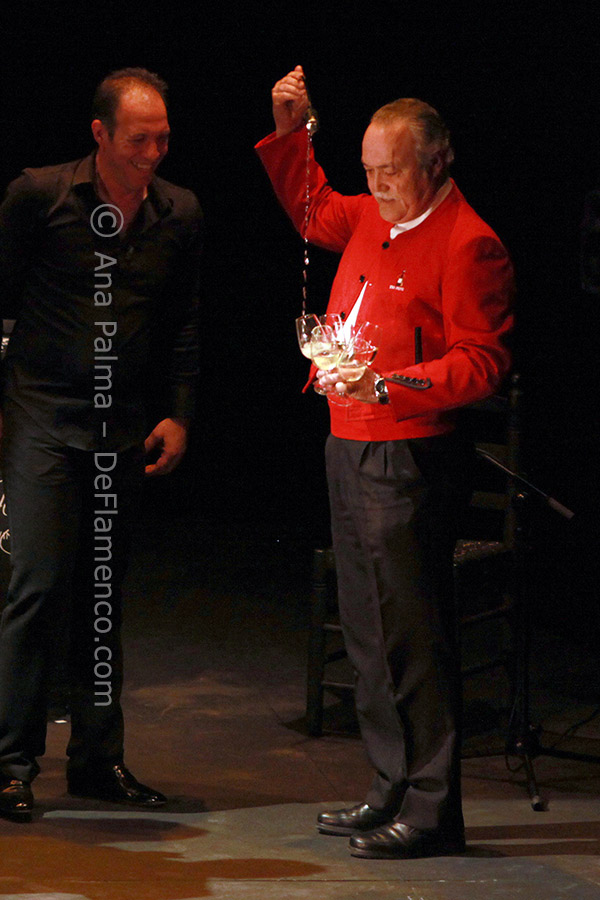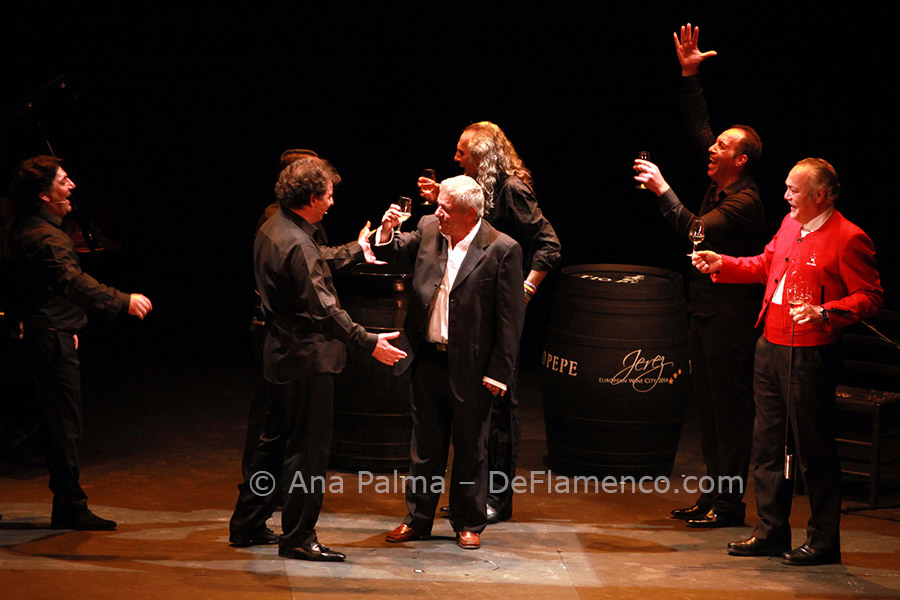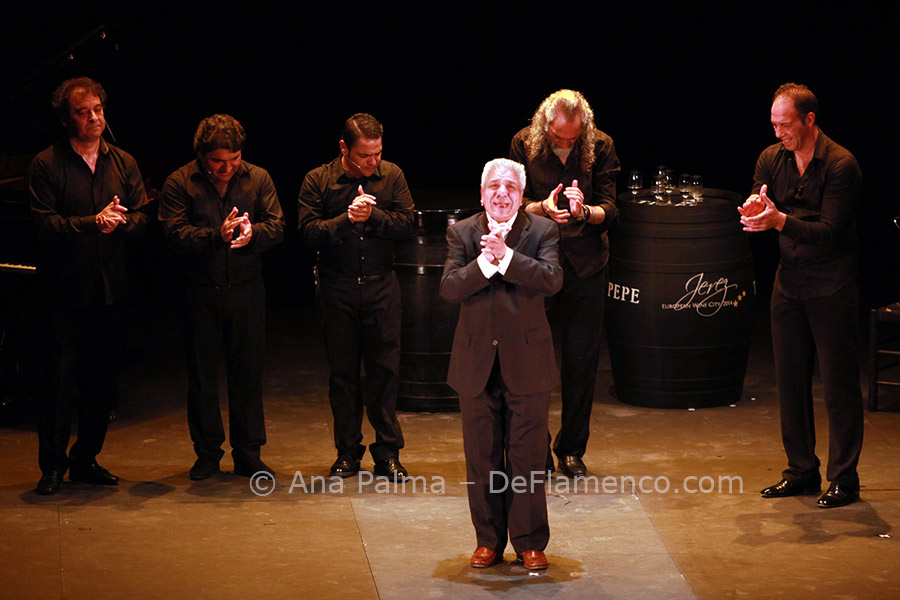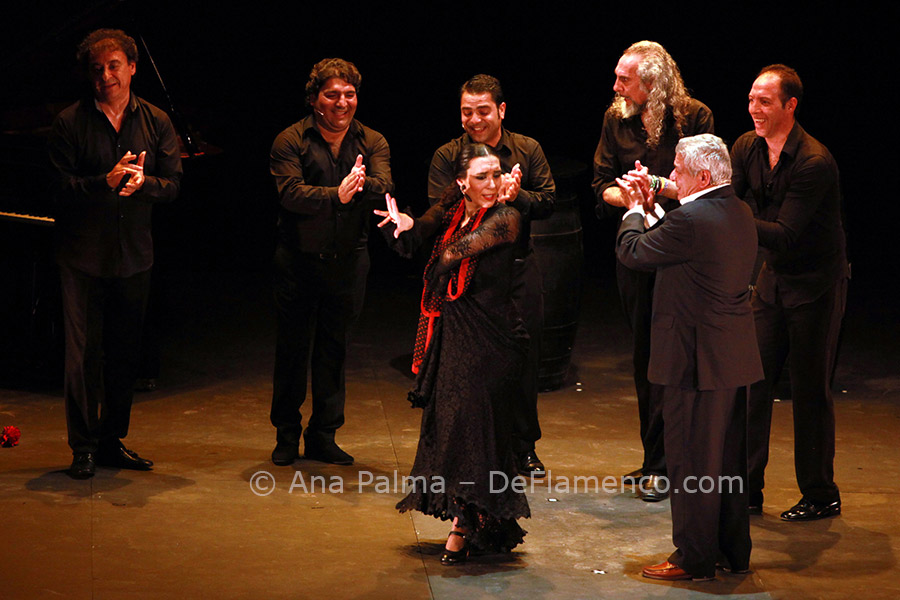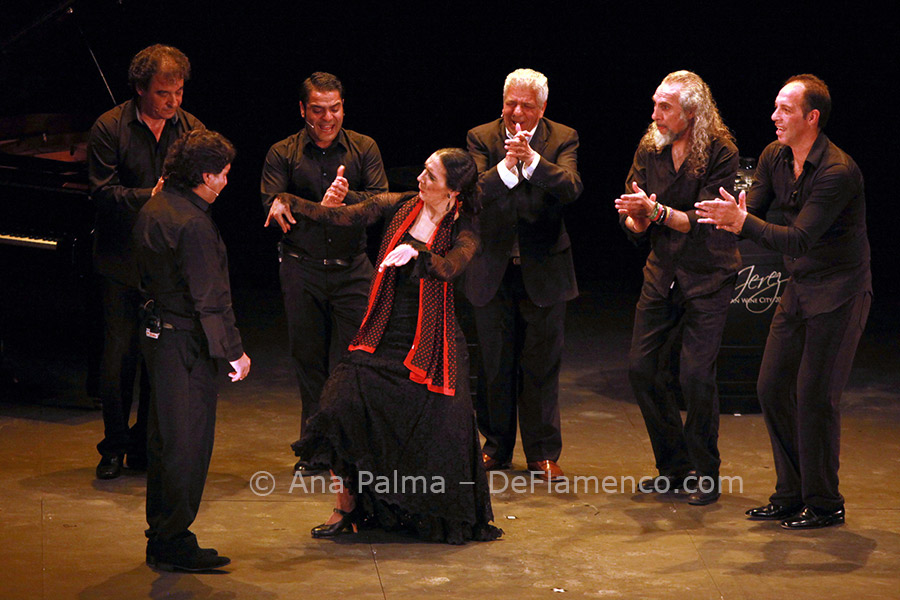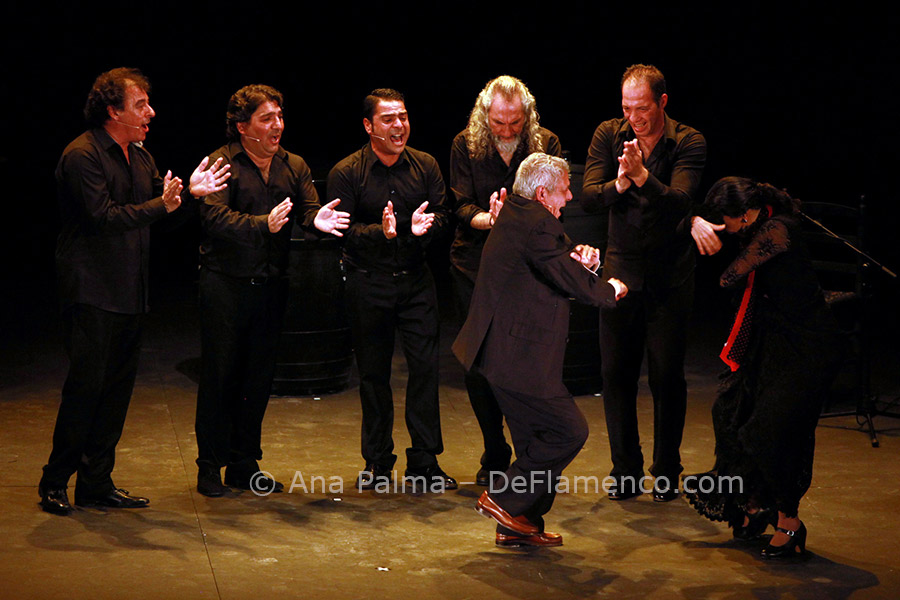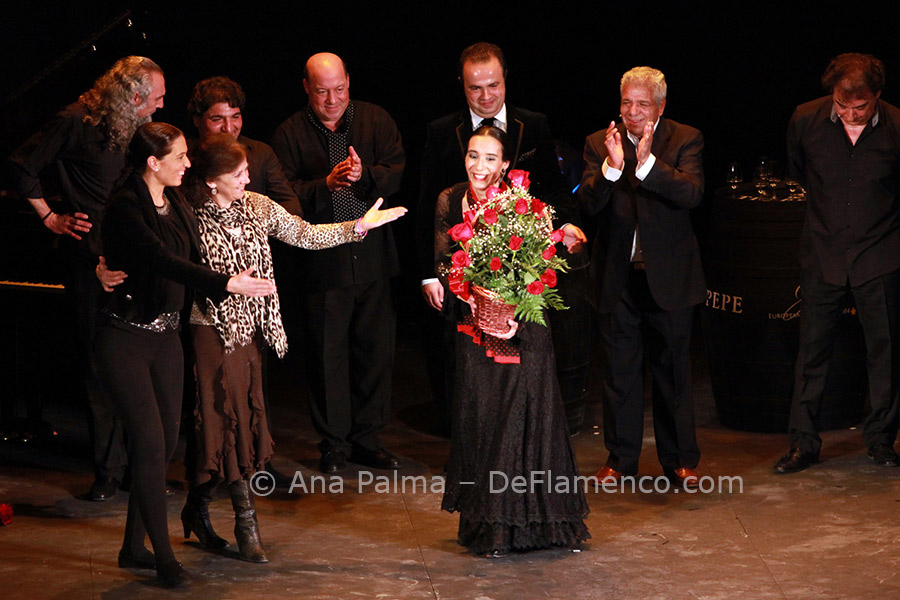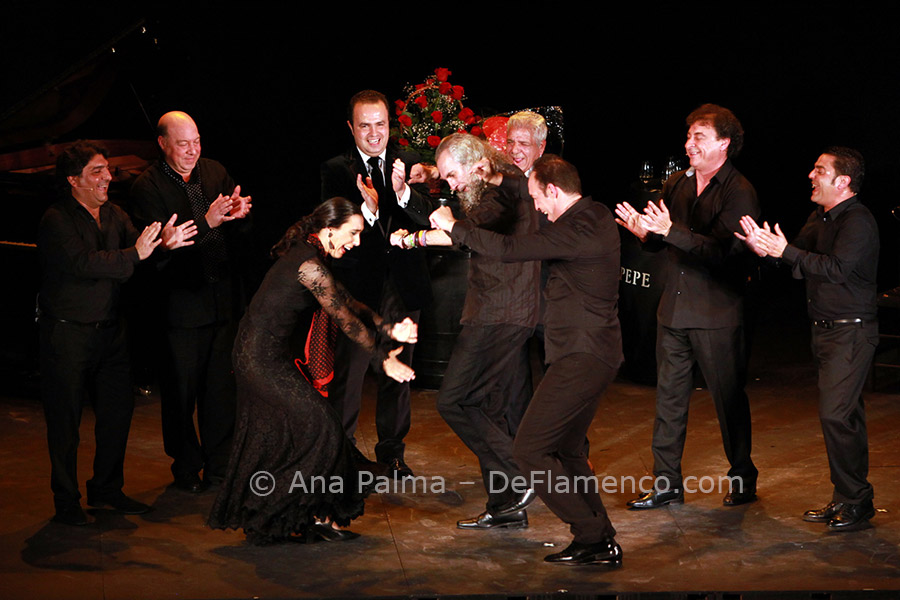 Cia Larreal – Festival de Jerez
Carmen Herrera – Festival de Jerez