Text: Silvia Cruz Lapeña
Photos: Oscar Romero / La Bienal
Javier Patino, Diego Villegas, Dorantes "Caravana de los Zincali" and José Romero. Special collaboration: Dorantes. Voice: Miguel Soto "El Londro", Juan de Mairena. Teatro Central – La Bienal 27/09/2016
A danced concert
Andalusia can be cultured, understated and elegant. And so can flamenco. That idea is the backdrop to the career of José Romero, a musician who tried with all his might to make the piano be accepted as a flamenco instrument, and in a grand manner.  That serenity is what was applied by Anabel Veloso to "Secreto a Voces", a work presented at the Teatro Central in Seville, and with which she delved into her artistic being, and memories of the Seville maestro.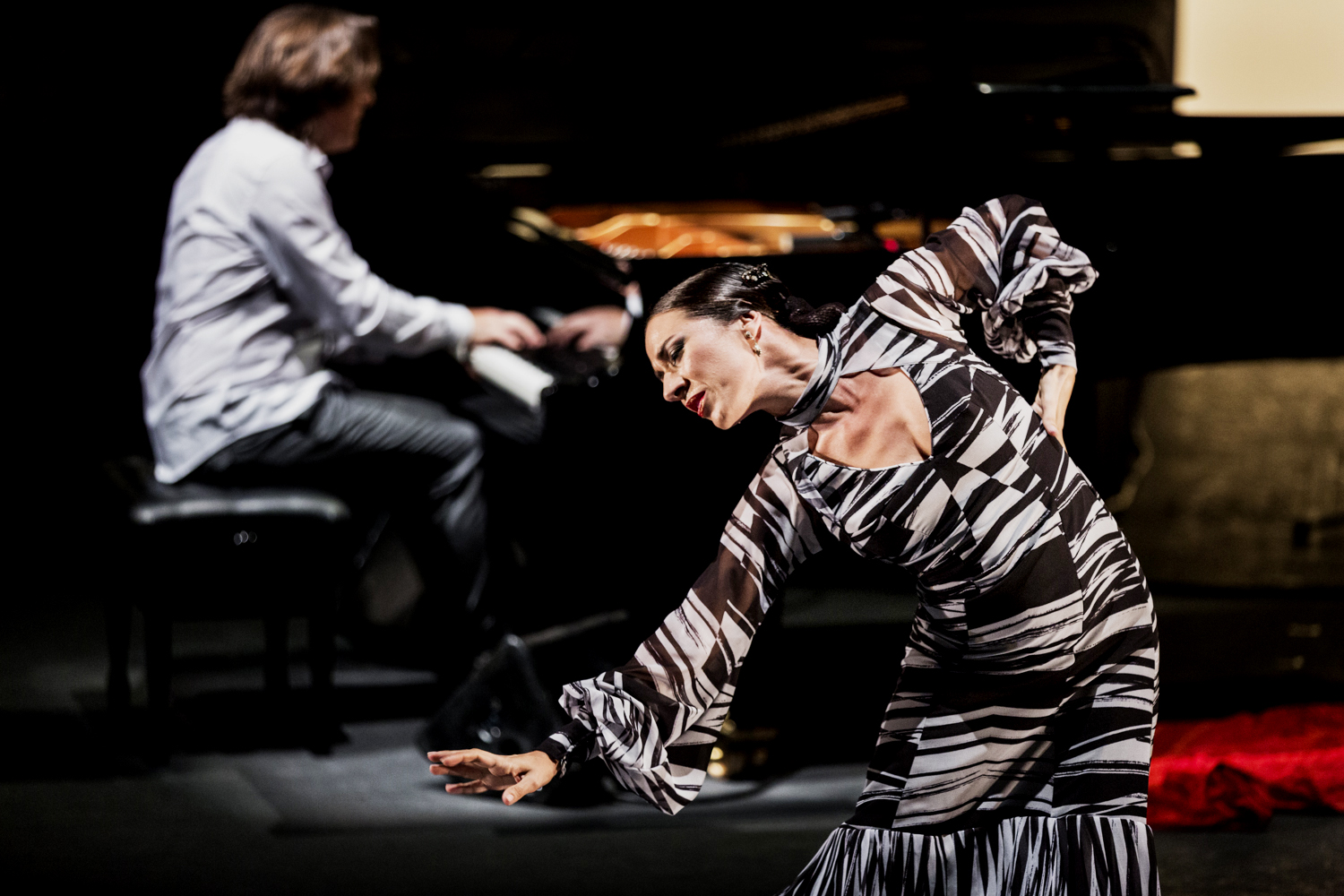 Veloso is a dancer, but above all, a stage director. Her taste is beyond question, placing elements in a meaningful way.  Yesterday's work was a musical show.  And what a high level it was.  With the Orquesta Bética de Cámara, directed by Michal Thomas, the piano of Dorantes accompanied by Javi Ruibal and a flamenco group made up of singers El Londro and Juan de Mairena, the guitar of Javier Patino, the percussion of Carlos Merino and the wind instruments of Diego Villegas, adding up to at least 23 musicians on stage.  The result was a magnificent concert with brilliant flashes such as those offered by Villegas on the flute, and the interpretation of Fantasía del Levante Andalusí.
From start to finish, Veloso showed her trained eye and a head for staging.  The audiovisual segments were well-planned, not as in other flamenco works where they are a mere decoration without specific function.  She was generous, and allowed the musicians their moment, each with a solo spot.
As far as dance, Veloso was true to her line, dancing with elegance, showing moments of good taste in her hands and contorsions.  Hers is a contained style of dance, measured: she bends, but her hair stays in place.  It's a different take, more stylized, more academic, without the fury.  She danced guajiras in trousers, and alegrías with 'bata de cola' and a red shawl, giving each moment just the right touch.  She seemed to dance little, and went out of rhythm several times, but made up for it in "Caravana de los Zincalí" played by Dorantes, and in which she was wonderful.
The presence of José Romero, whose voice was even heard on a recording, was no accident.  The concept of hard work, and the desire to show flamenco and Andalusia at a distance from the clichés, are also in the output of this dancer who so works the art as much from her heart as her head.  If the show were, as expressed in the program, "a way of communicating her current moment", it could be said Anabel is already traveling to other levels, directing more than dancing.  Which is why, take note those who are starting out, or those who have good feet and a bad head; in Veloso there is a creator full of ideas, a born narrator, something all too uncommon on the flamenco scene.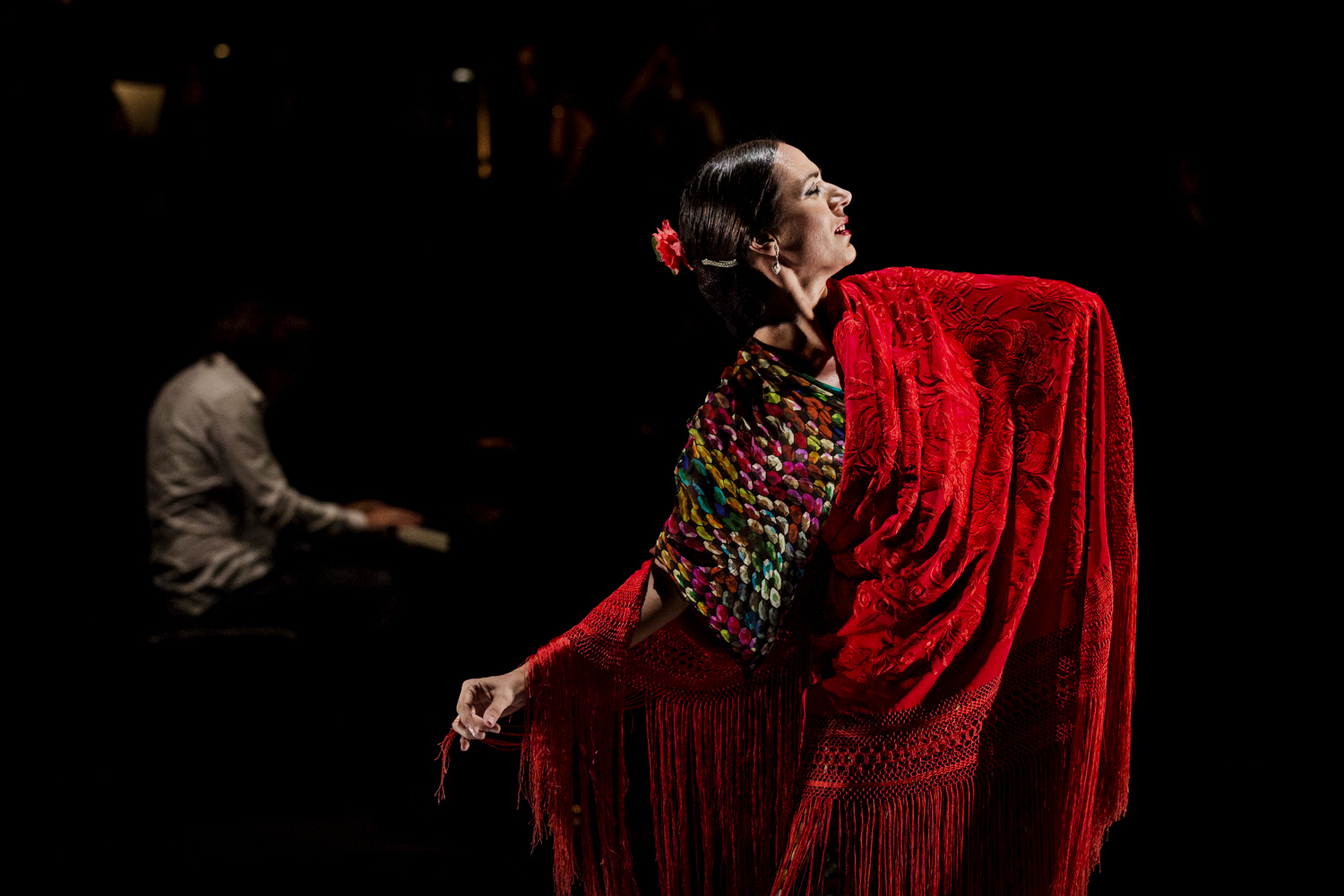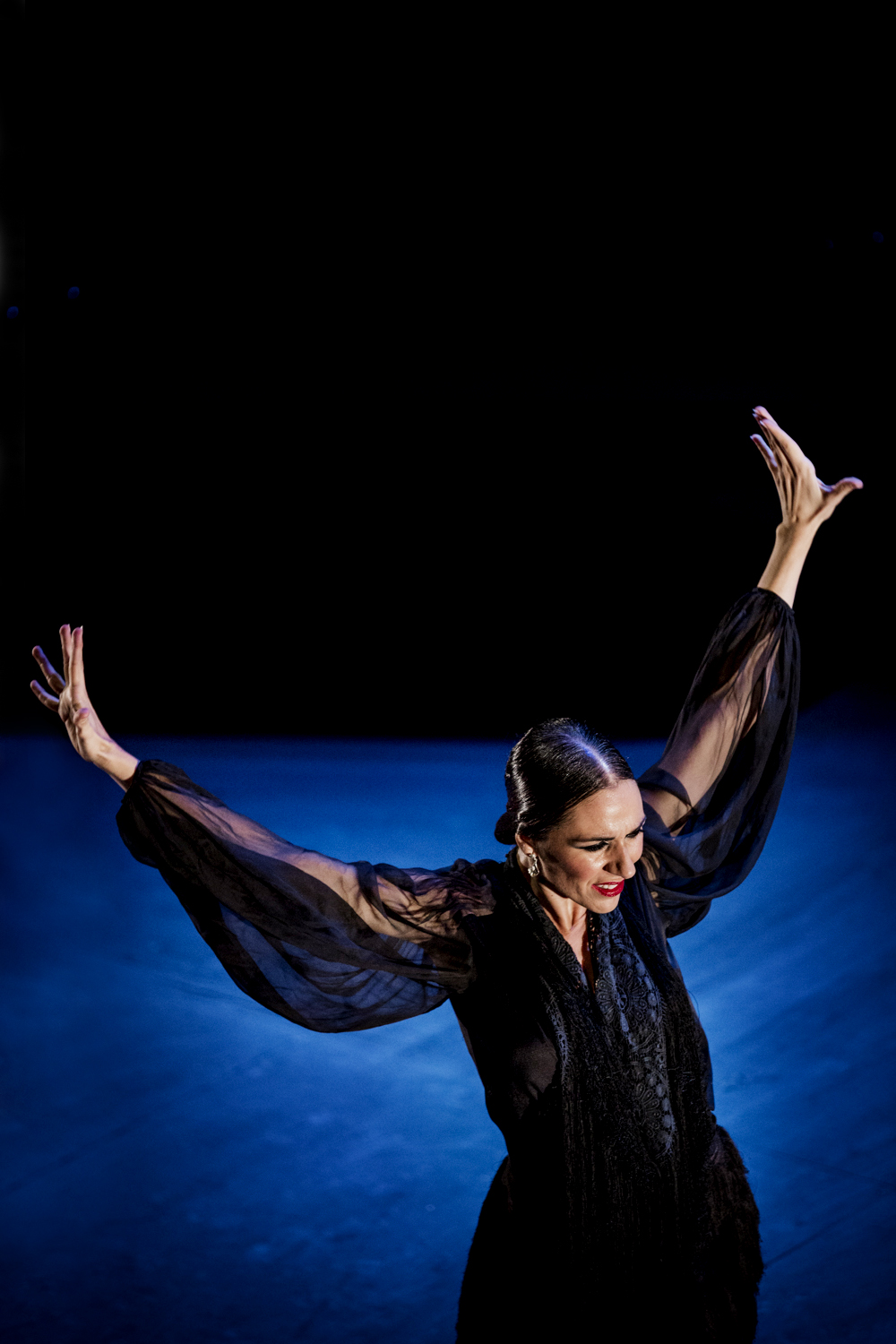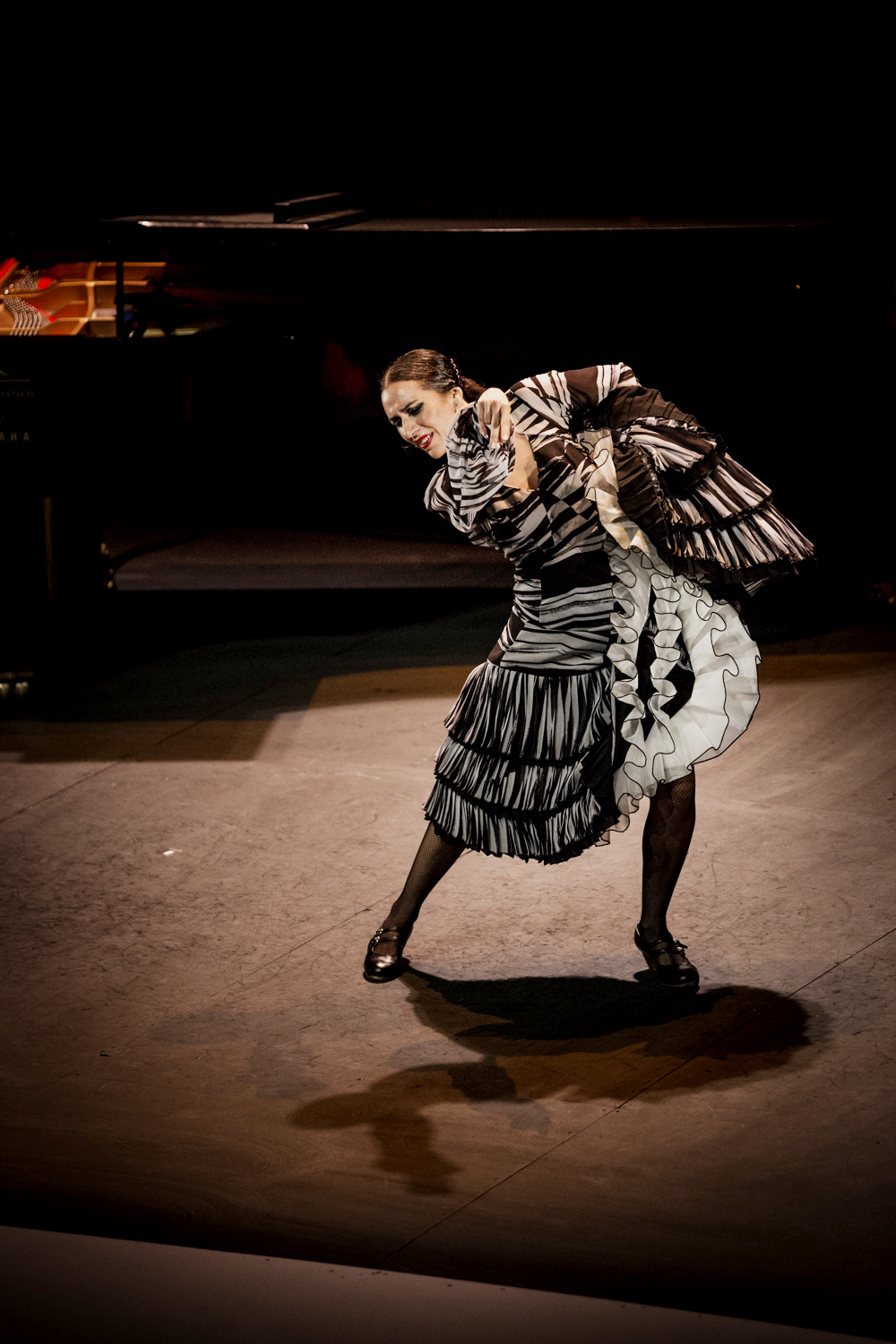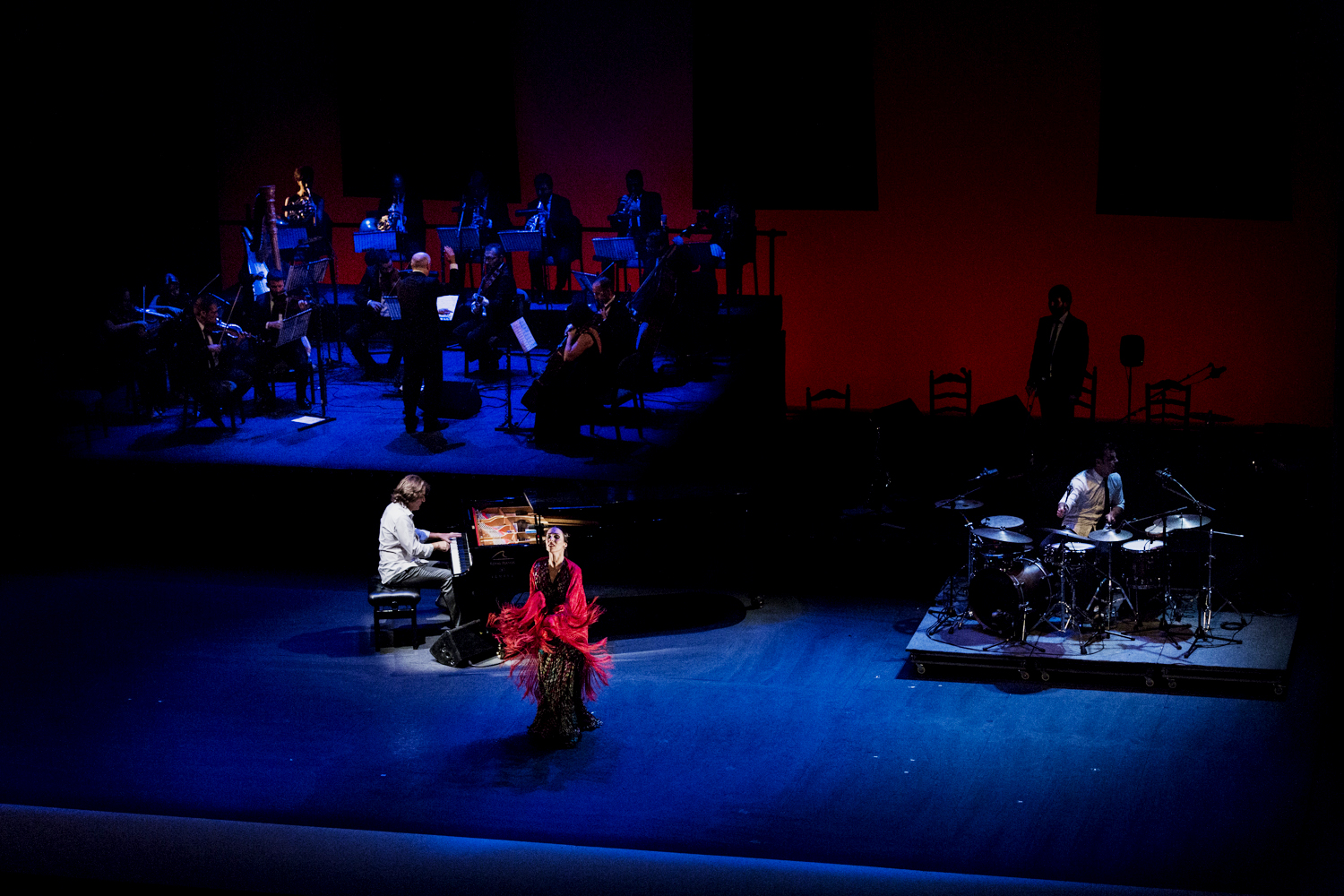 ---