Text: Estela Zatania
Photos. Marta Vila
Saturday, September 5th, 2015. 10:00pm. Patio de San Fernando, Alcázar, Jerez de la Frontera.
The Fiesta de la Bulería continues to reinvent itself
LOLE MONTOYA, Guitar: José Acedo. ARTE AÑEJO DE SANTIAGO A LA PLAZUELA. Cante: Tío Chico Pacote Francisco, Ruiz Méndez, Lorenzo Gálvez 'Ripoll', Alfonso Carpio `Mijita padre'.Baile: Tía Rosario `La Majuma' y Manuela de Pastilla. Guitar: Domingo Rubichi and Periquín 'Niño Jero'. Palmas: 'Cabero' and 'El Chusco'. REMEDIOS AMAYA. Guitar: Juan Requena. Palmas and jaleos: El Pelón and Joaquina Amaya. Percussion: Alejandro Amaya. EL COMPÁS "MANUELA CARPIO Y SUS GENTES". Dance: Manuela Carpio. Guitar: Juan Diego Mateos. Cante: Enrique 'El Extremeño', Manuel Tañé, Miguel Lavi, Joaquín Marín 'El Quini'. Palmas: Israel Carpio 'El Cachorro' and Iván Carpio. "JEREZ POR BULERÍAS". All the artists. Master of ceremonies: Pepe Marín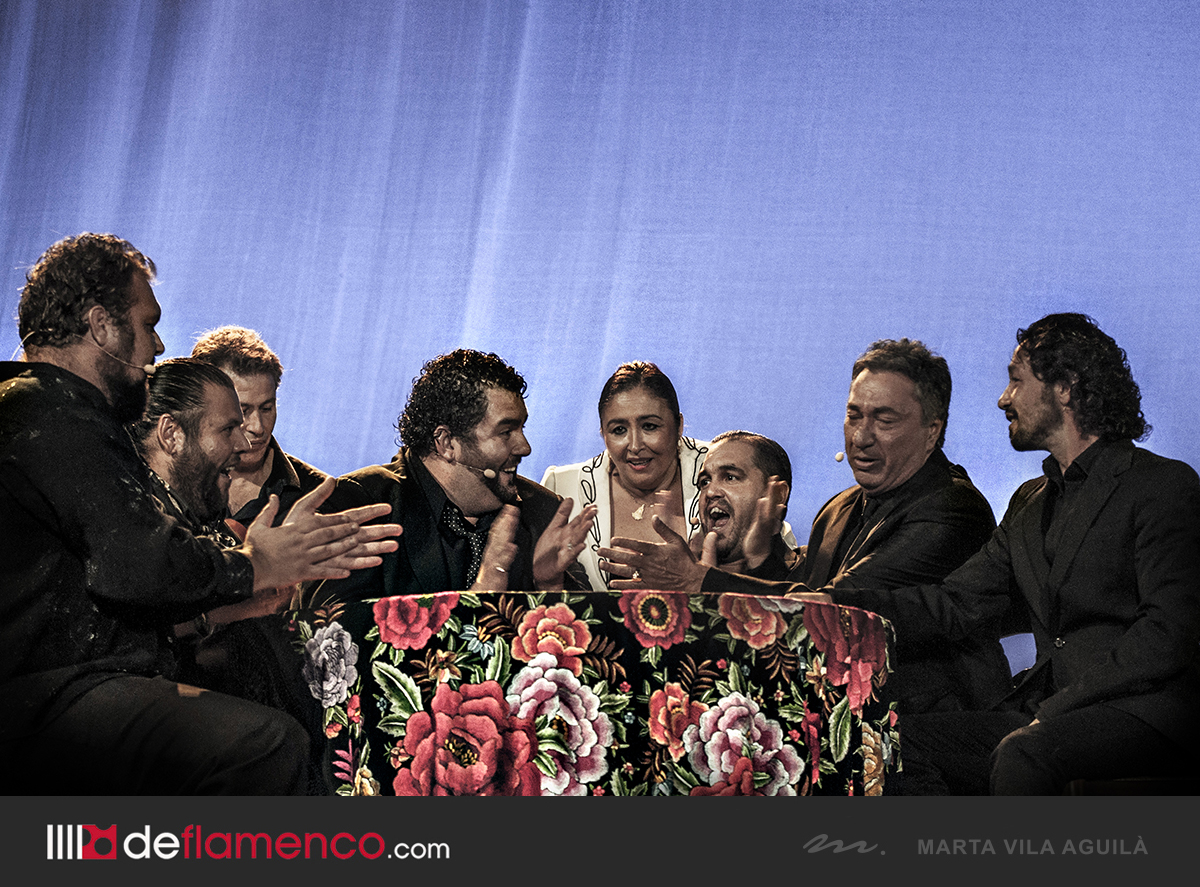 The Fiesta de la Bulería, more than a festival, is a rite.  A preeminent rite of Jerez which serves this city to remember, reinforce and especially preserve a series of customs and beliefs, relatively new while at the same time, revered, that contribute to the identity of this city of wine, horses and of course flamenco. 
This same night there was competition from the venerable Festival de Mairena which in the end was postponed until next week due to heavy rains in that area a hundred kilometers from Jerez.  At the Bulería it was cold.  But really cold compared to the high temps of August in Andalusia.  About 17 degrees Celsius, and a persistent wind defied the performers to heat up the atmosphere.
After various editions of this event staged at a variety of venues…the bull-ring, the municipal stadium, a central downtown plaza…it became like the story of Goldilocks and the bears: either too big, too small or simply not the right place.  But this time the setting of the patio of Jerez' historic Alcázar felt like the right choice because of the historic surroundings, the medium-sized dimensions and the thick ancient walls that provided the acoustic advantage of trapping and amplifying the sound in a natural way.  The capacity of 2500, including temporary stands, didn't quite fill up, but almost.  With tickets at 20 euros, and elaborate security measures in effect, decorum that had been missing in other years was maintained.
The program was structured in well-defined independent segments.  First, Lole Montoya, she of "Lole and Manuel", offered her personal style, melancholic verses of tangos, alegrías and bulerías full of references to flowers and butterflies, reflecting the hippie movement of the nineteen-seventies, and of course, the sensitivity of her then partner, Manuel Molina who recently passed away.  Many would say this music is outdated, but it continues to please and fascinate a new generation of flamenco fans more accustomed to the rough ways of Torta or Capullo.
Against the back-drop, images were projected of old programs of the festival, and of the most admired flamenco artists who have left us.  Master of ceremonies Pepe Marín, giving free rein to his most poetic side, and spoke of Juan de la Plata, the person most responsible for the first Fiesta de la Bulería nearly a half-century ago.
The obligatory group of old-timers, this year all men, representing the flamenco dynasties of Jerez, the never-ending story that keeps the flamenco machine running smoothly.  A good dozen people with an average age of about 75, yields a collective accounting of nearly a thousand years of true-life experience on stage at once.
But it was Remedios Amaya who stirred the most anticipation.  Much-admired in Jerez, she delighted fans who had come from far to see her, with her metallic yet sweet voice, her tangos and bulerías songs and her barefoot dancing.  She dedicated her performance to "all the geniuses who are in heaven, Moraíto, Torta, Manuel, Paco, Camarón and so many others".
The second part of the festival was given over to dancer Manuela Carpio who appeared with a numerous back-up of terrific singers, most notably the grand veteran Enrique el Extremeño, young maestro Miguel Lavi and the guitar of Juan Diego.  Manuela gave us her traditional, racial, powerful dancing por bulerías and soleá, and those who could brave the chill air were able to enjoy the lengthy fiesta finale with the participation of all the artists.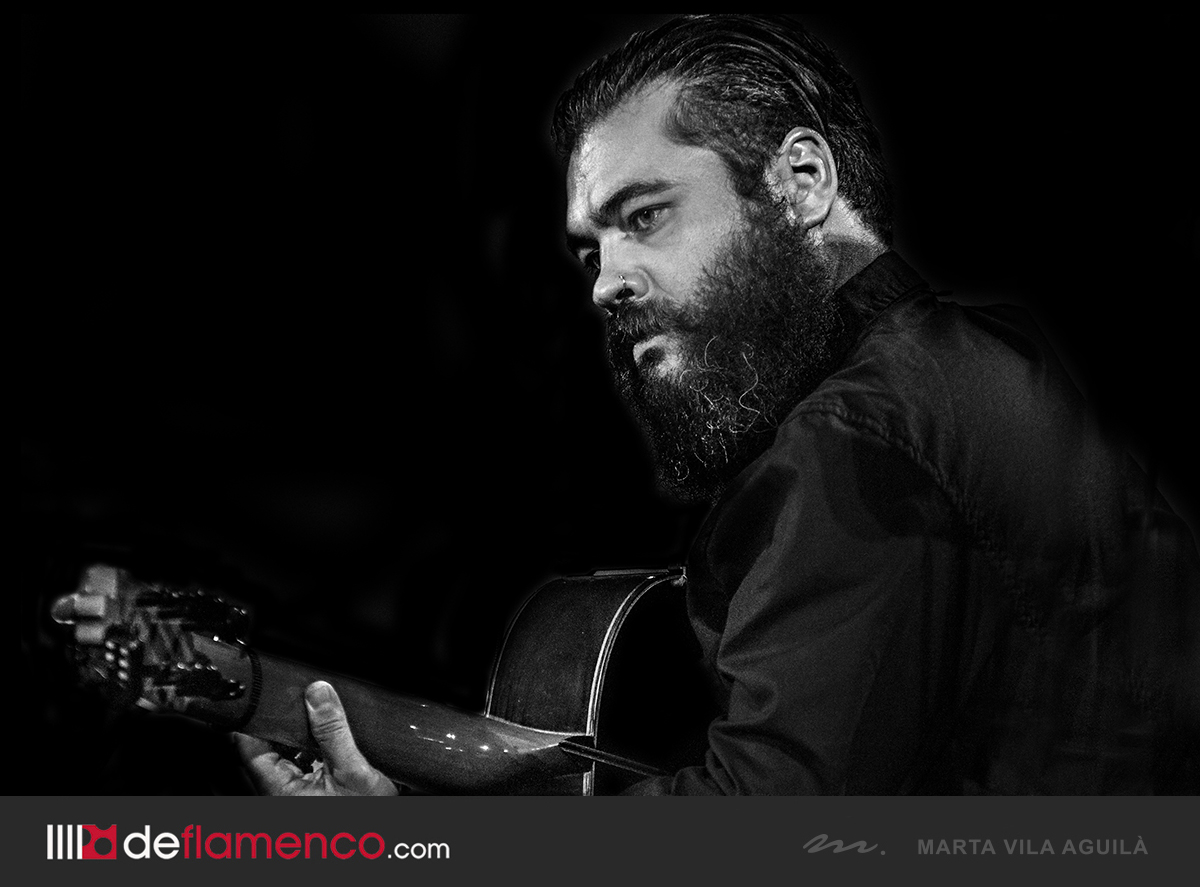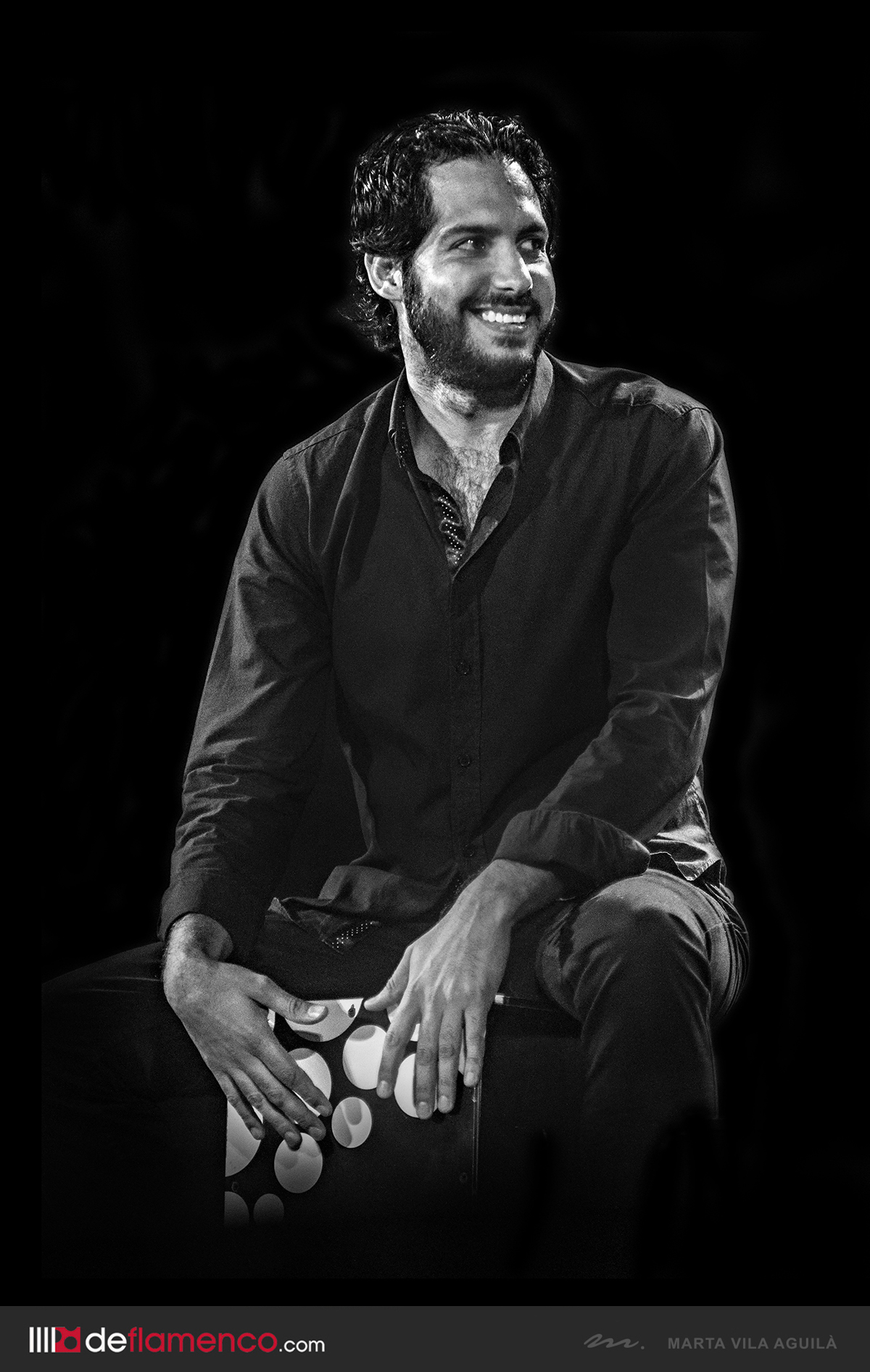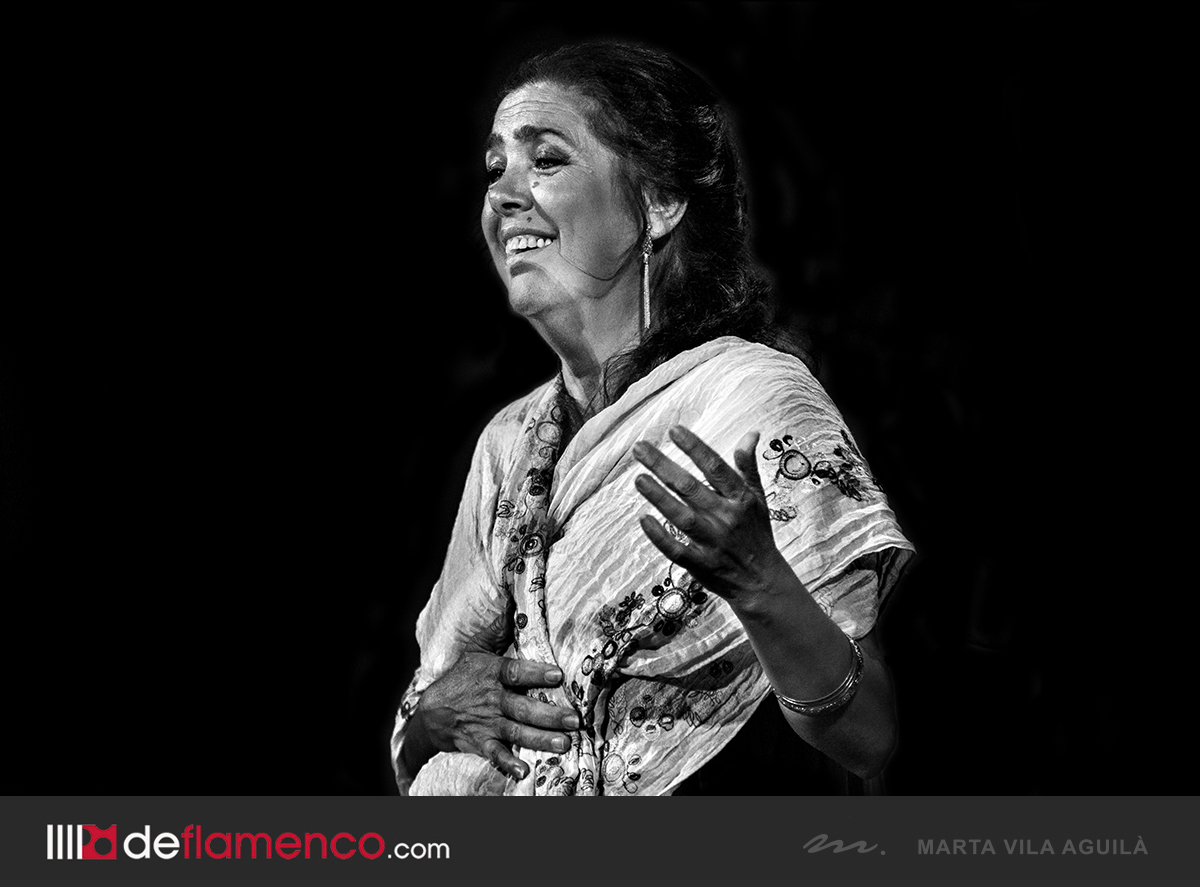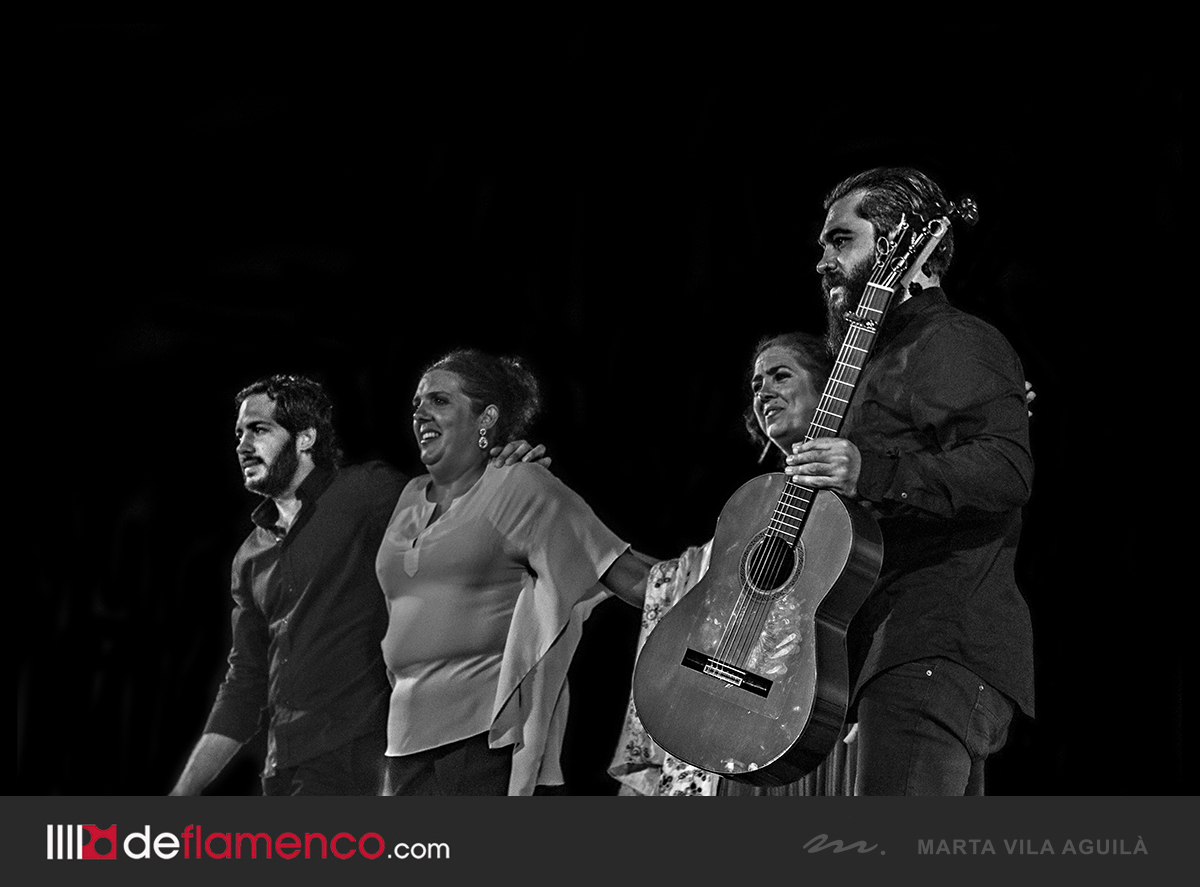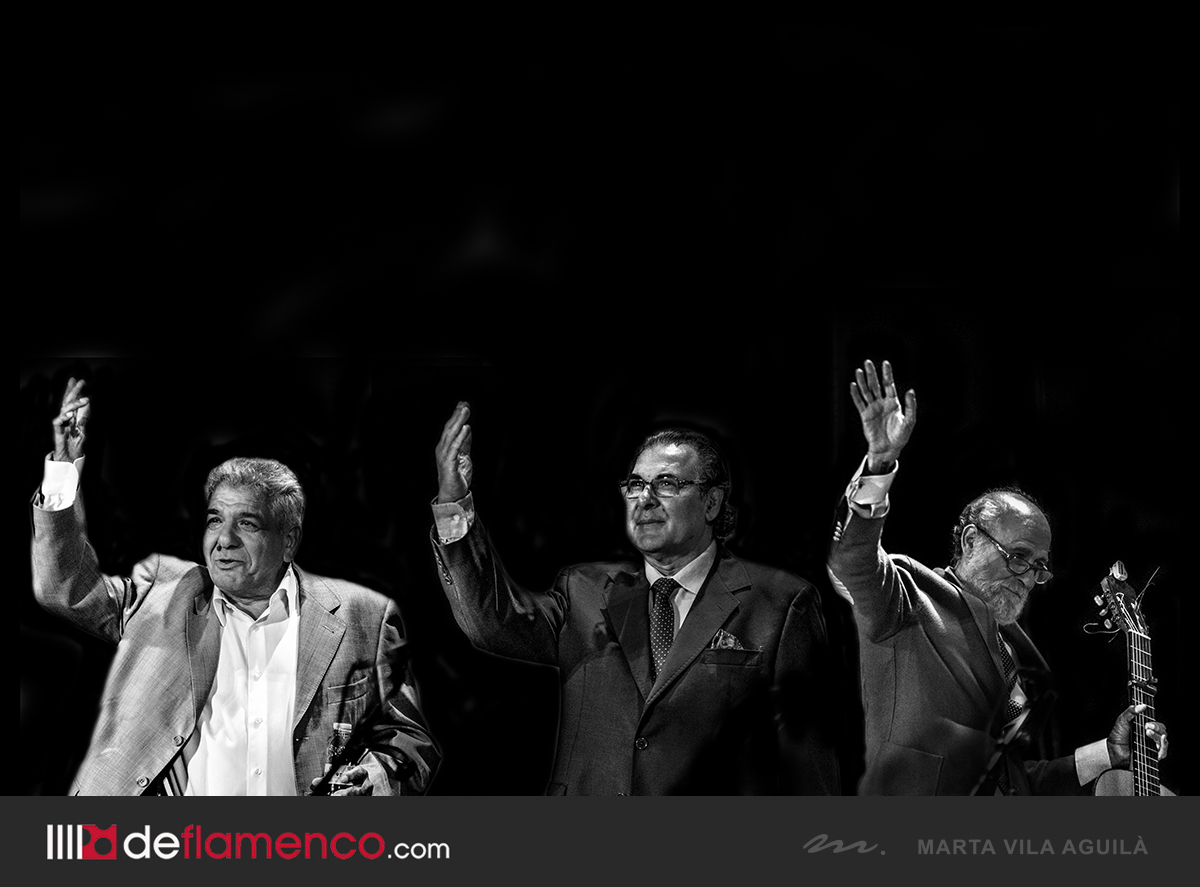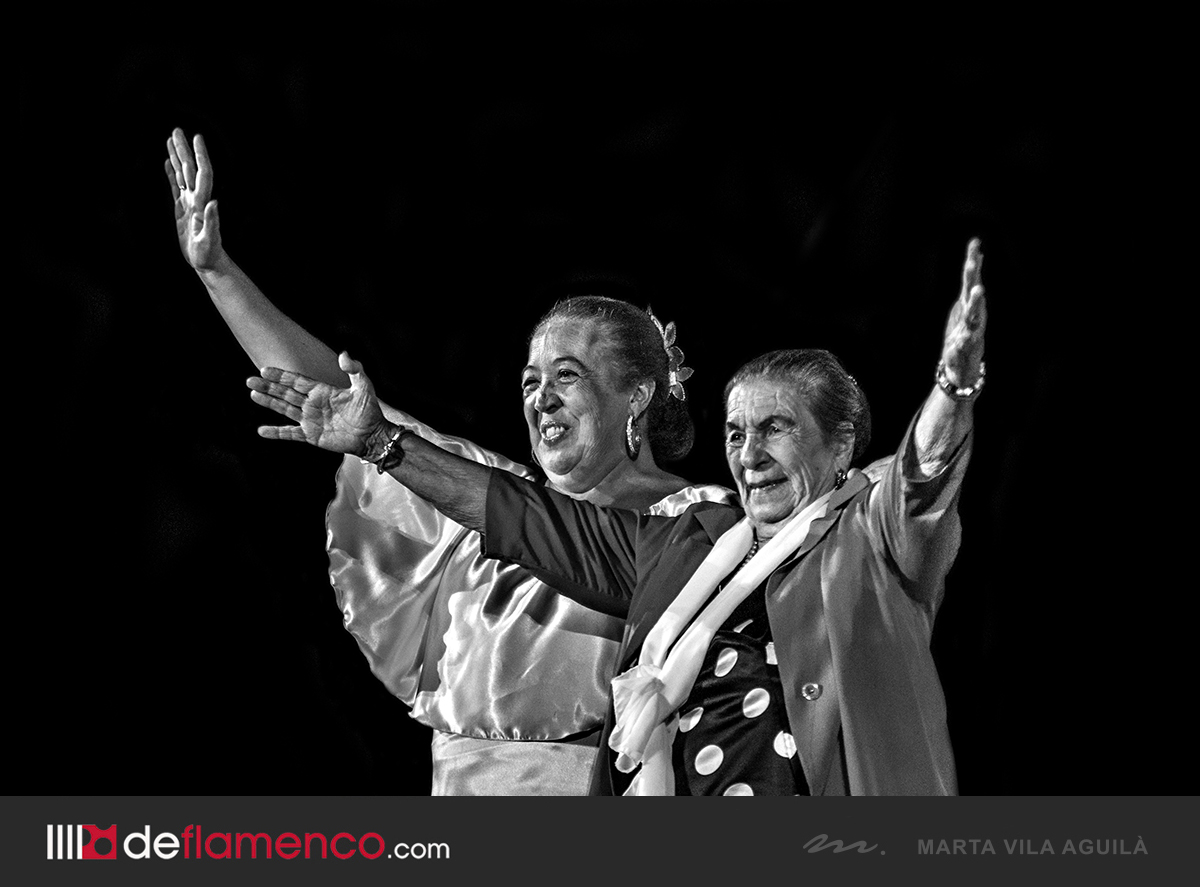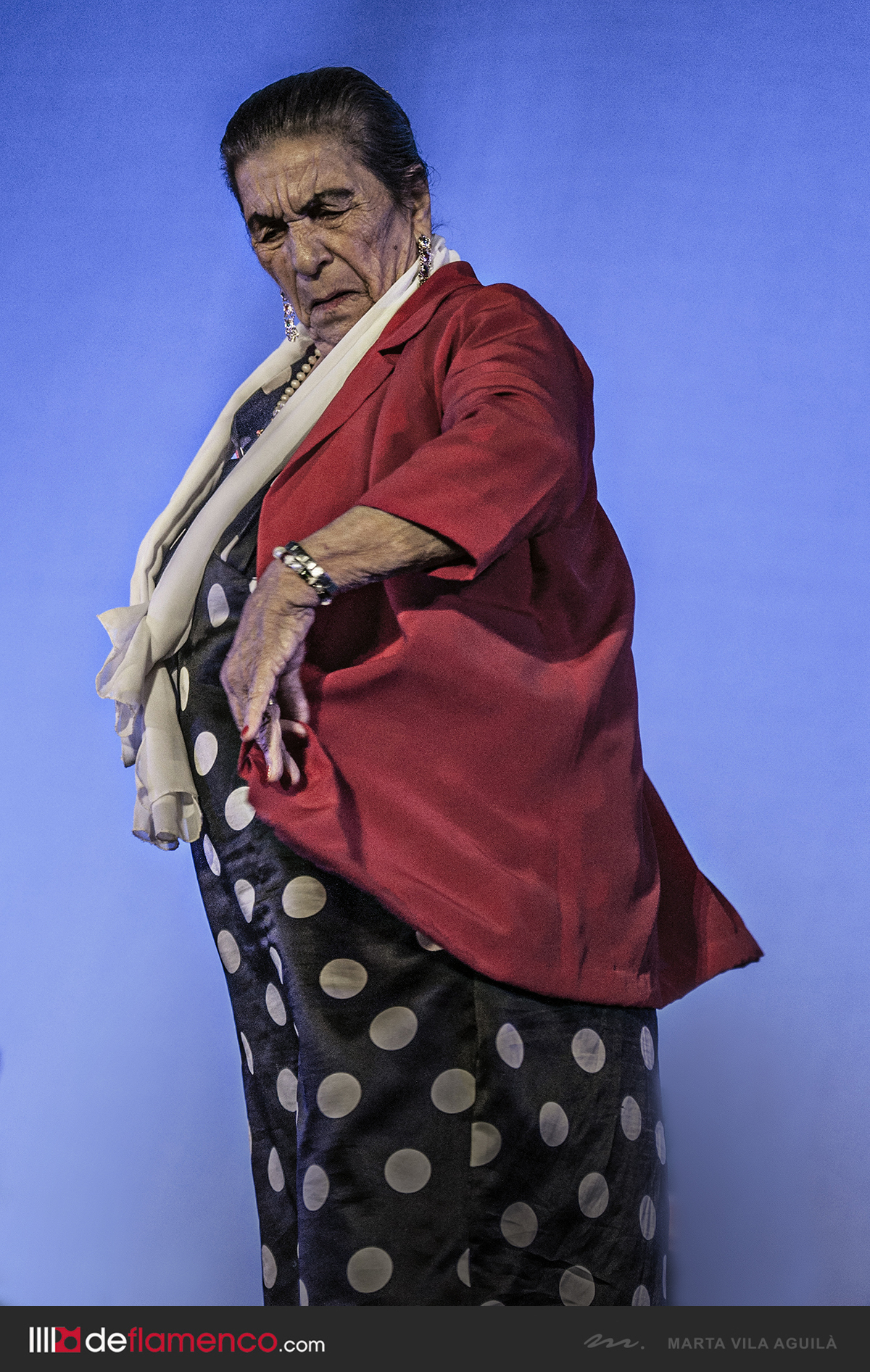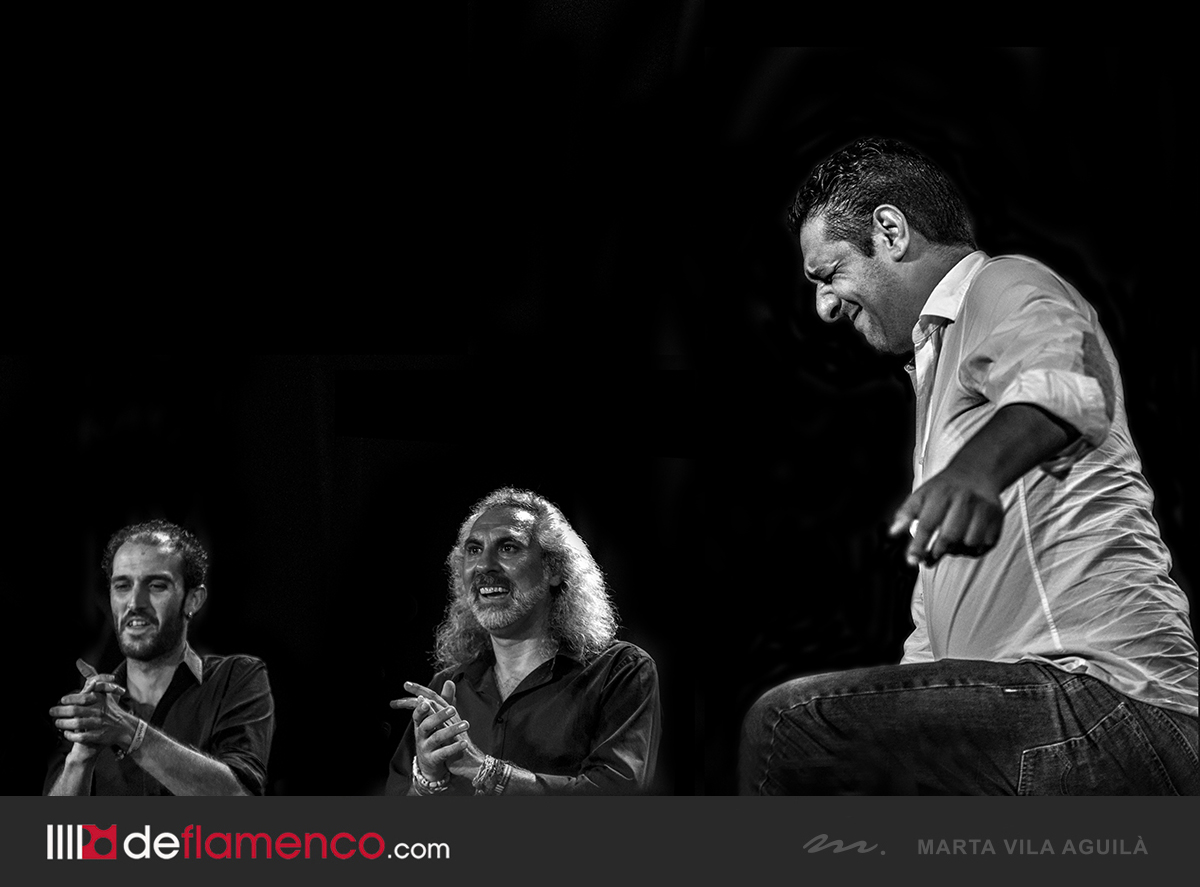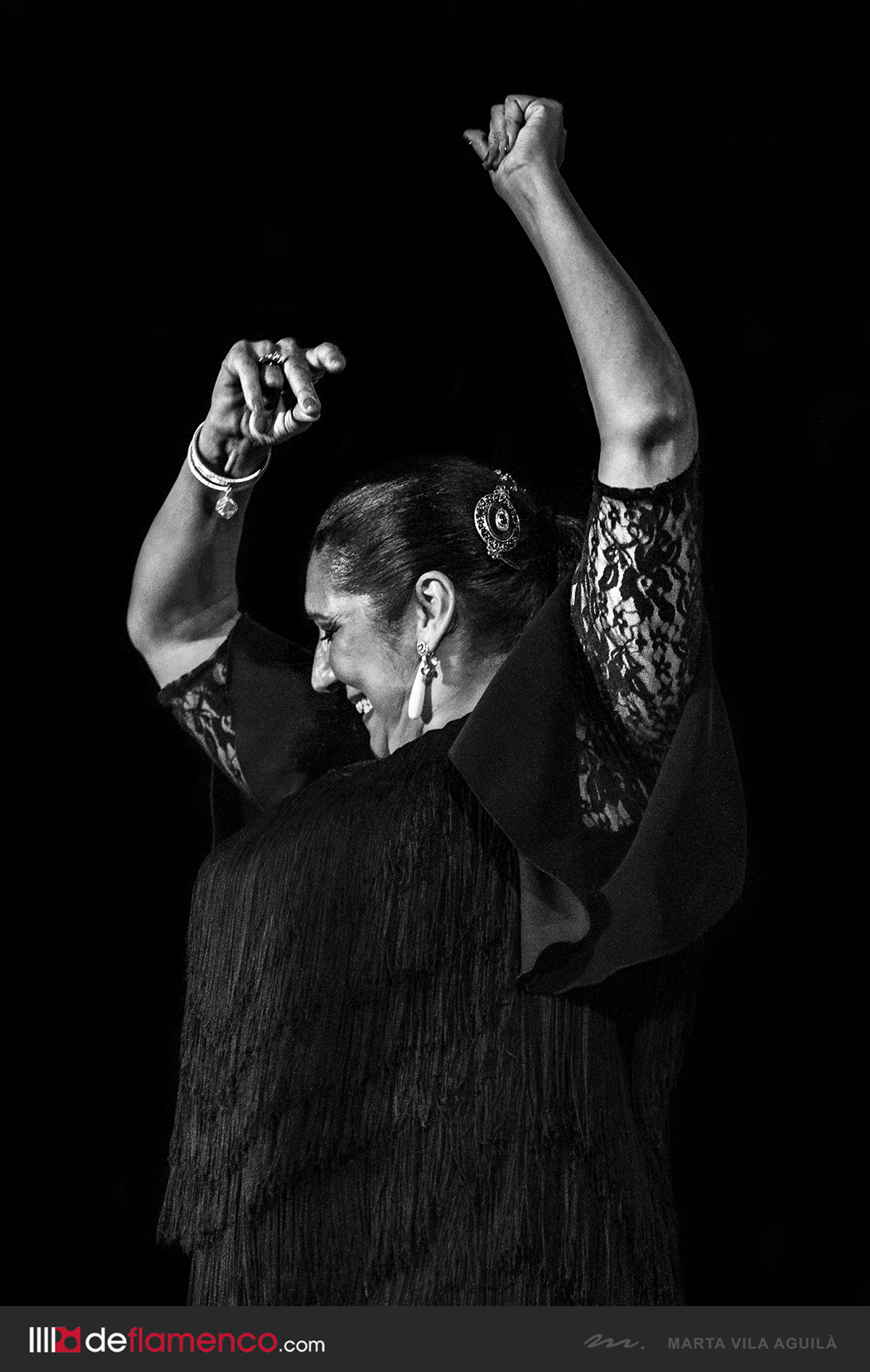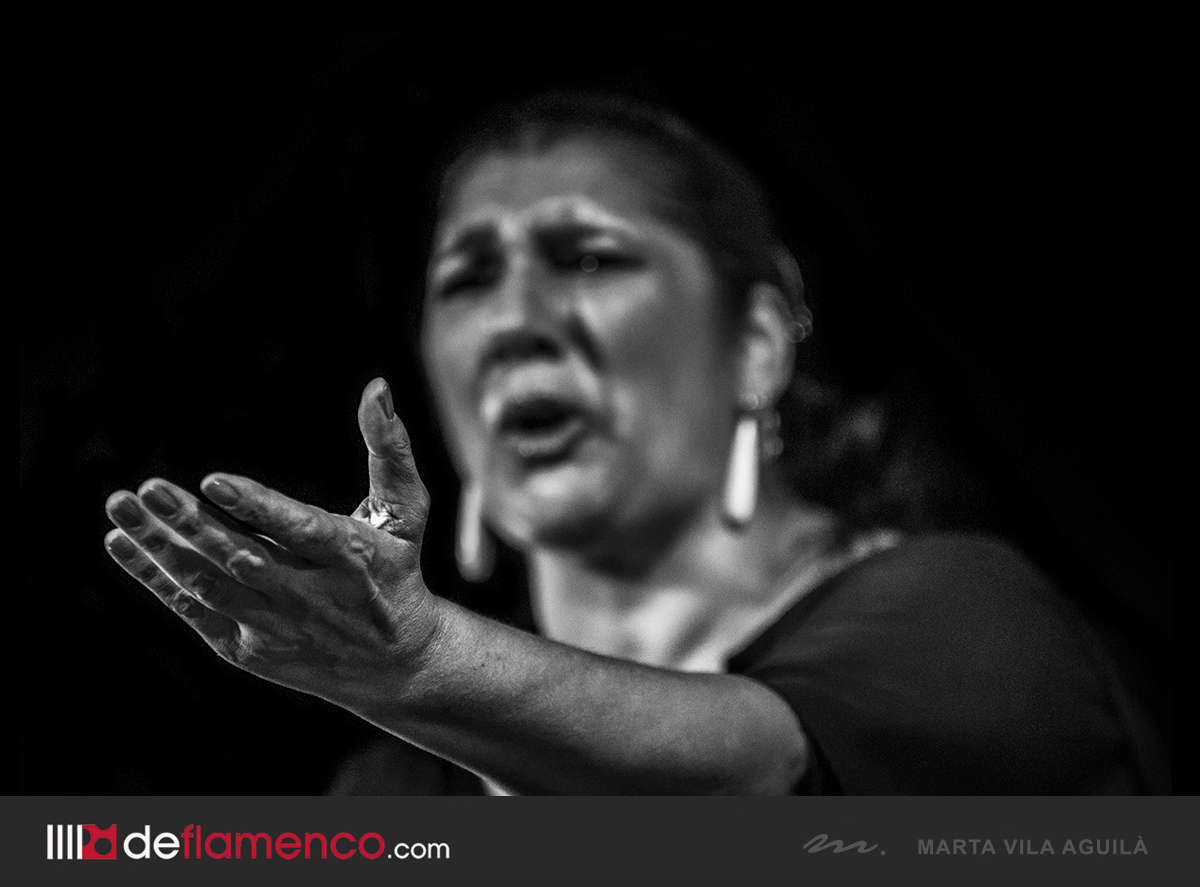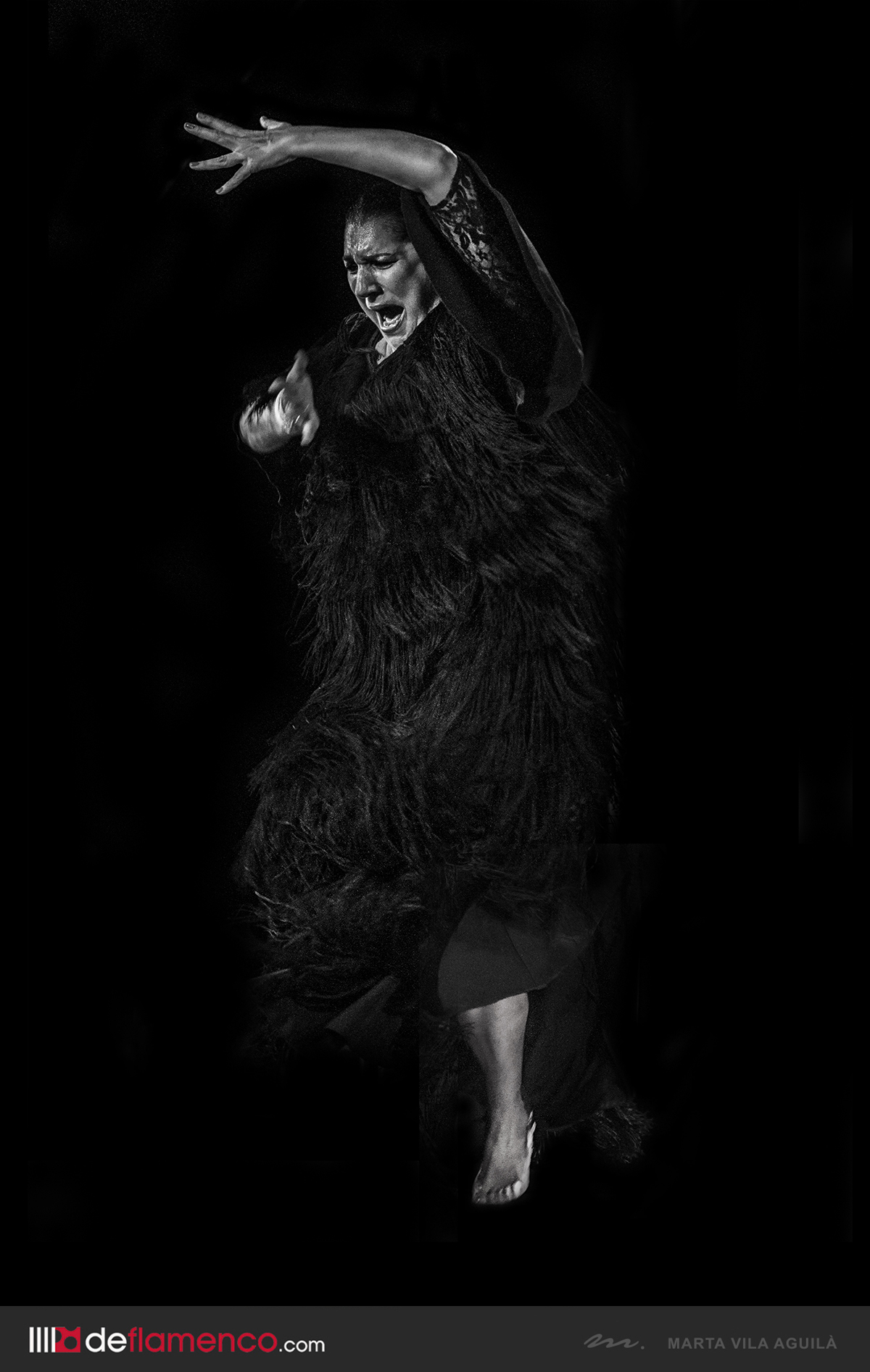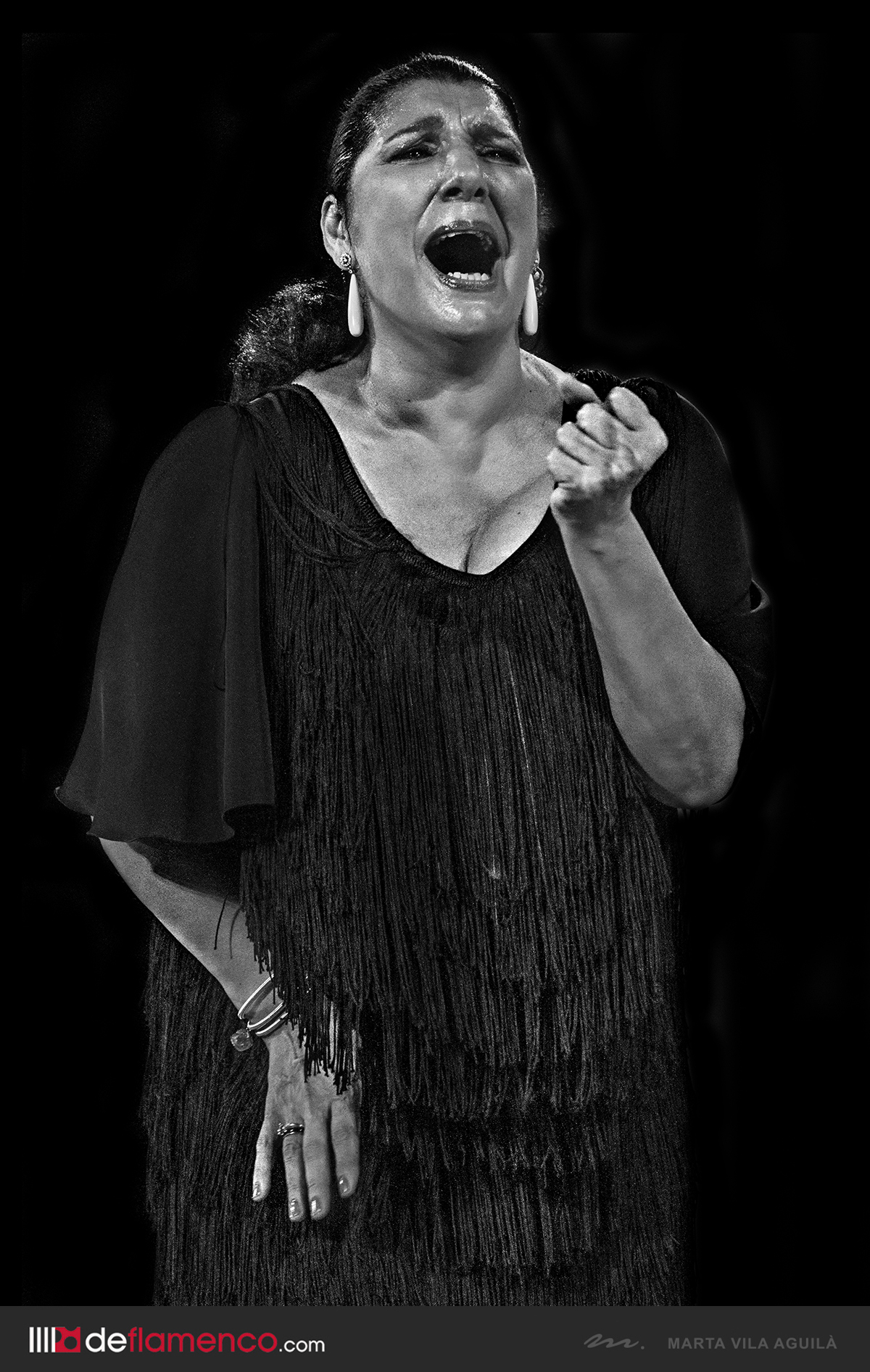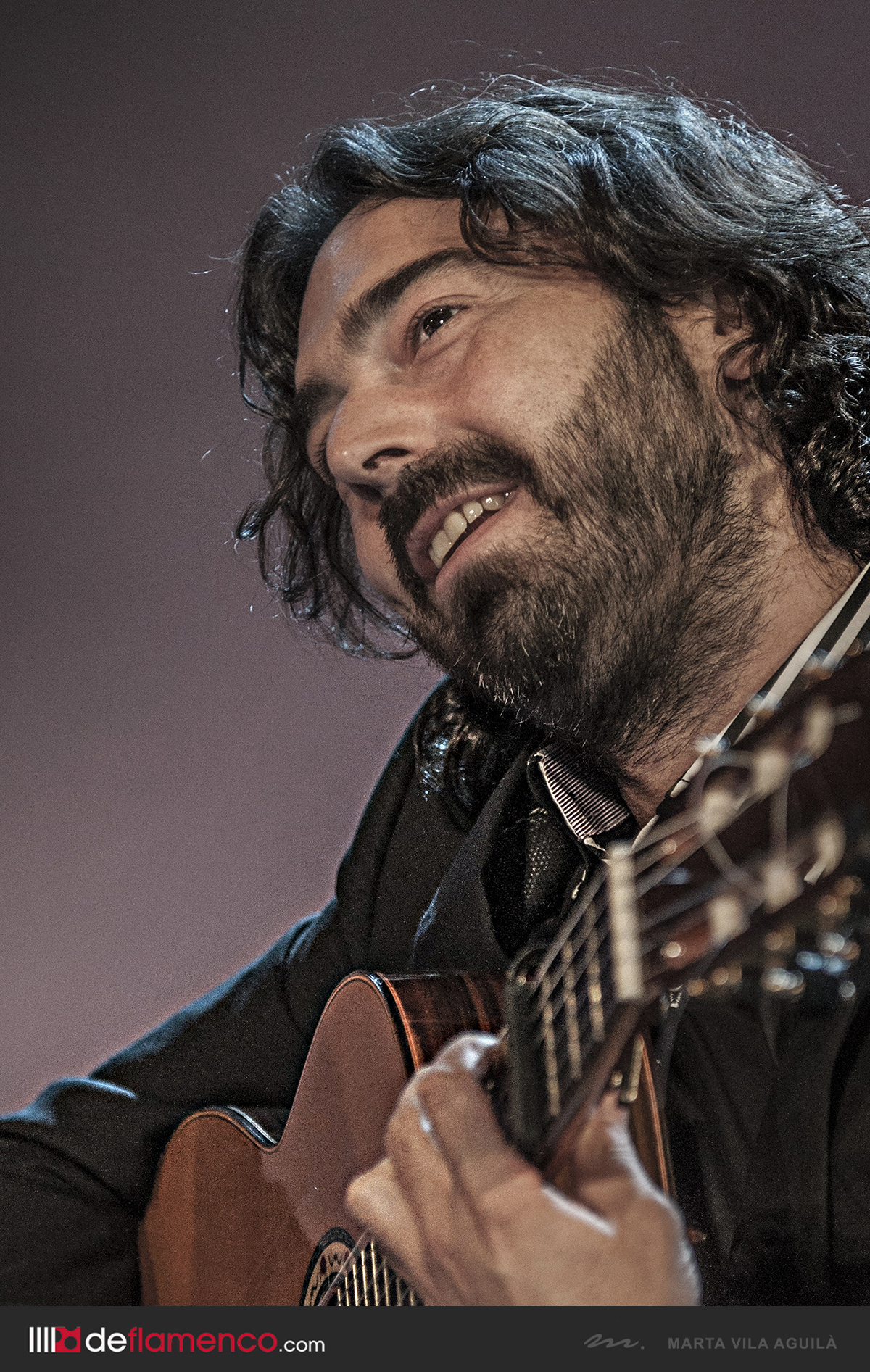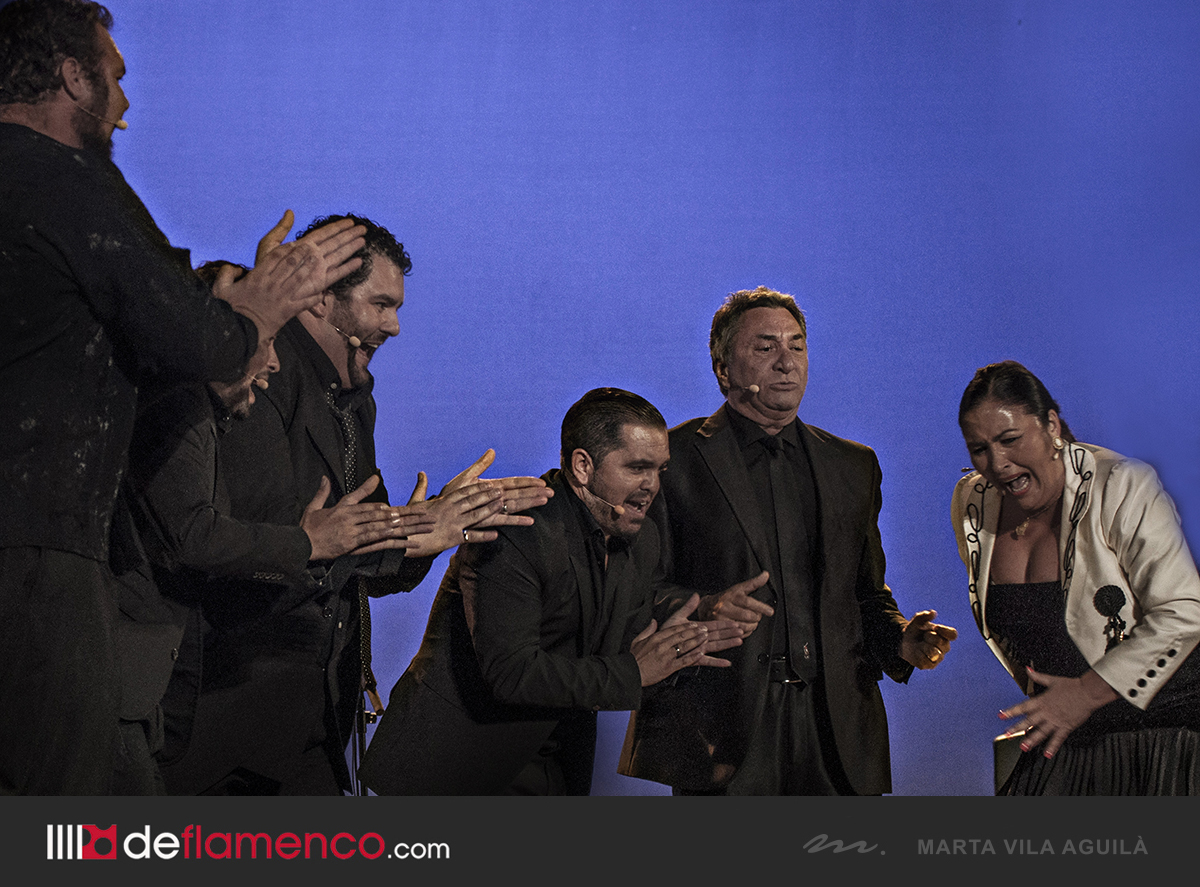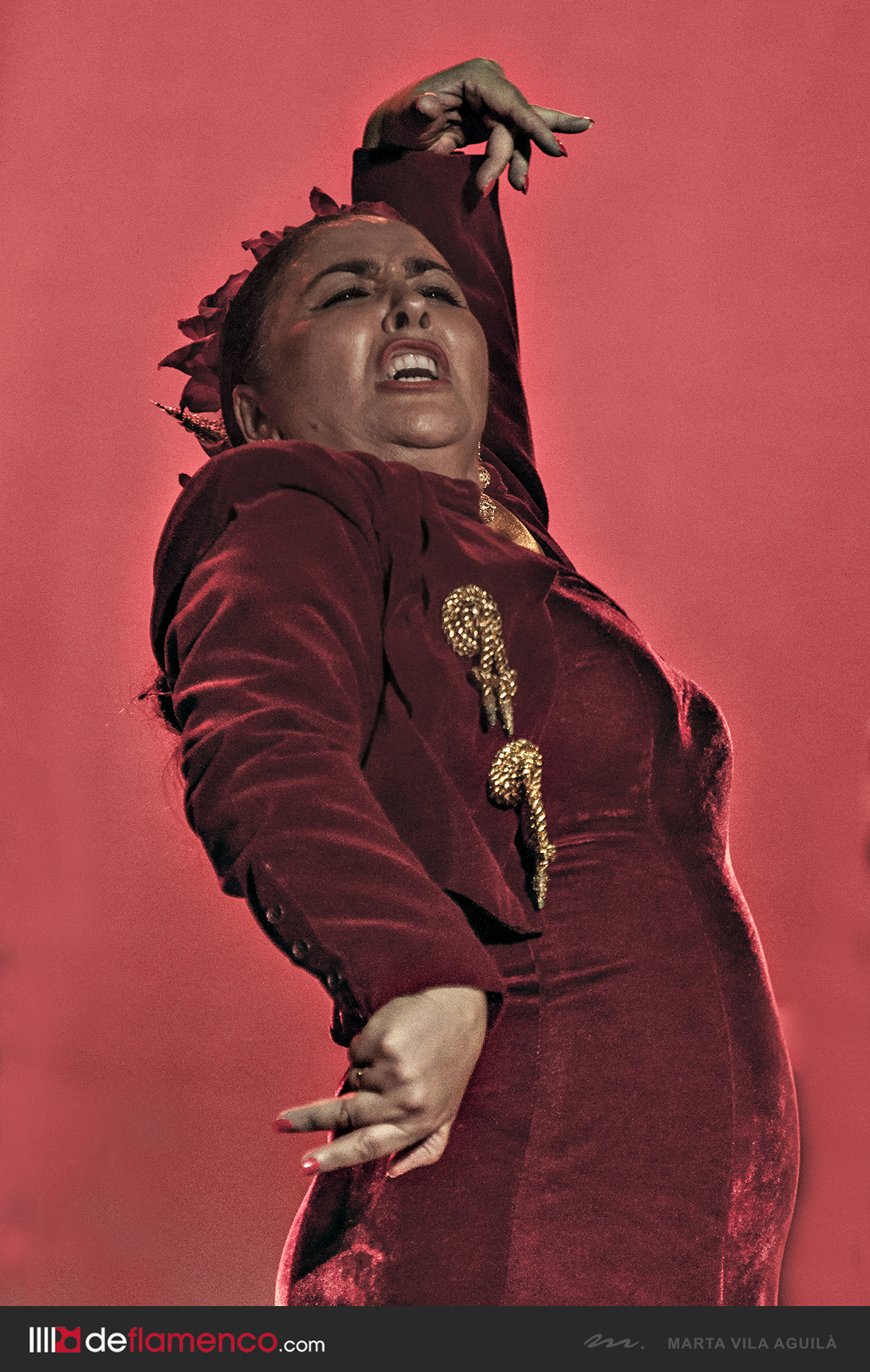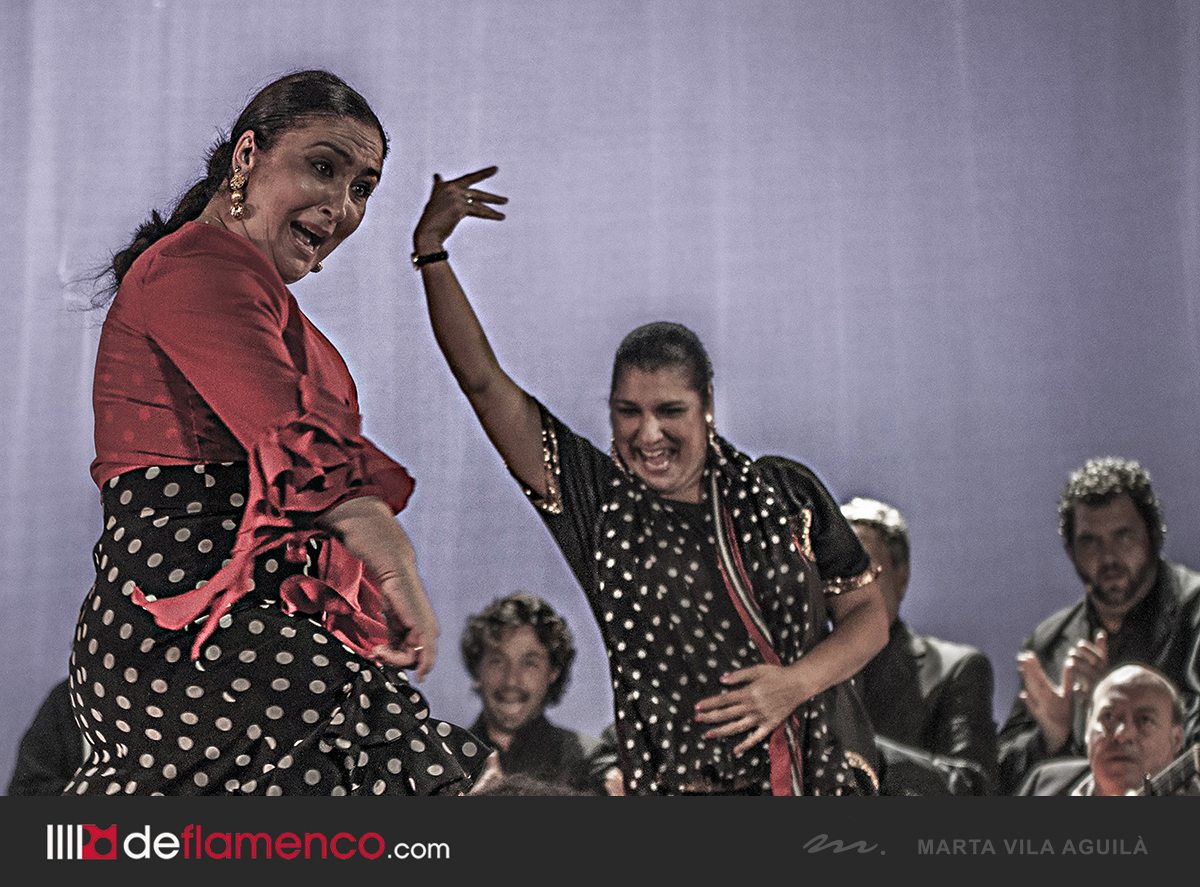 ---